Are you looking for quick and free crochet patterns? I can help. Read on down to search through eleven fast crochet projects which you can finish in as little as an hour.
Love free patterns? Explore the Easy Crochet crochet pattern archives for access to over 300 crochet patterns to pick your next project.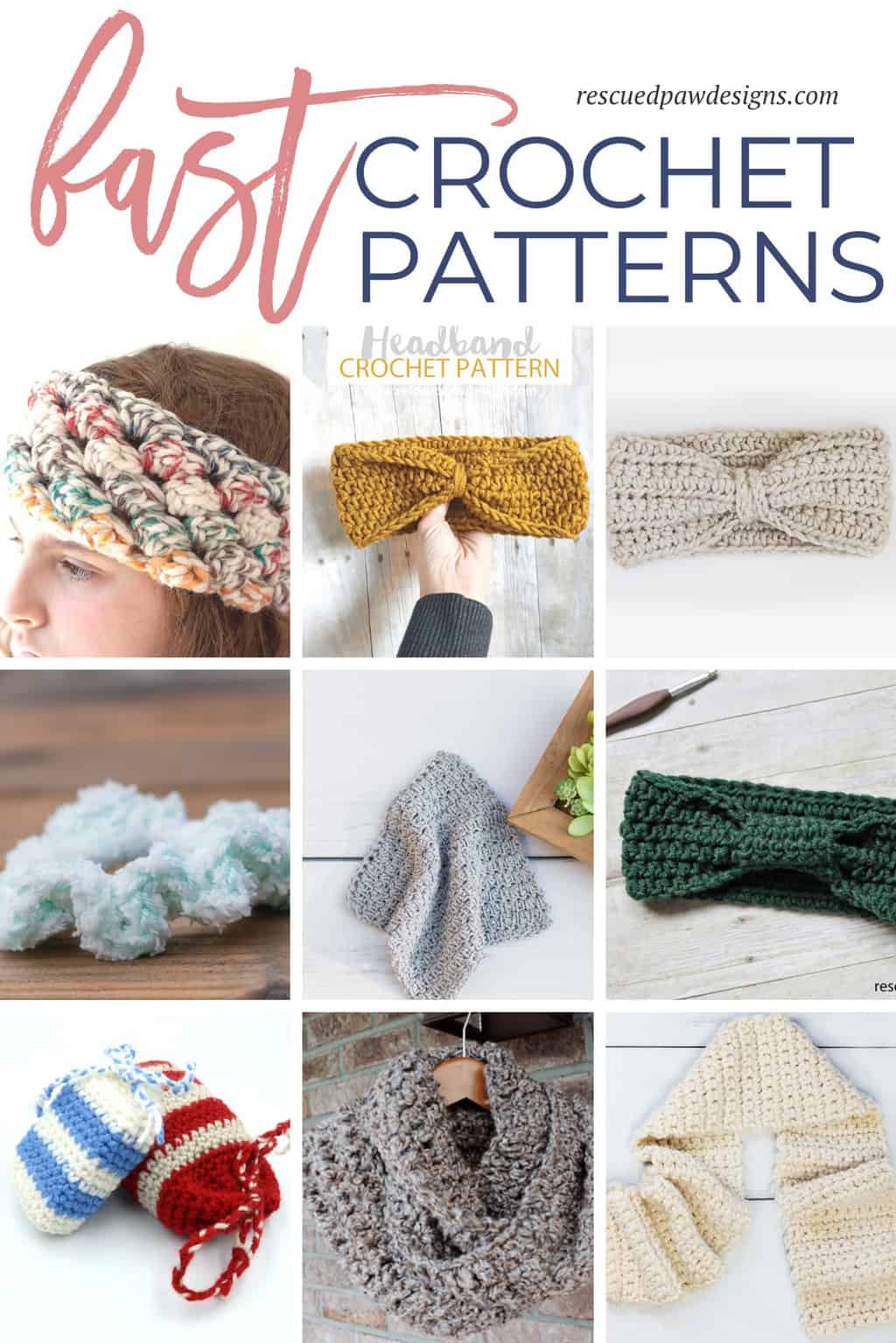 I hope you enjoy this quick pattern list.
**** After you scroll through the list be sure to let me know which one is your favorite over in the Easy Crochet Facebook group! Our group is also a great place to ask crochet related questions about patterns, stitches and more. ****
Easy Crochet Stitches Are a Must
When I think of quick patterns I think of ones that use simple beginner-friendly stitches like the single, half or double crochet. I must admit I tend to design most of my patterns with easy stitches because I LOVE to get my projects done fast and move on to the next.
Learn more about beginner stitches here.
Let's Get Started Crocheting!
I hope you enjoy this list of scarves, cowls, blankets and more! Each pattern was free at the time of this article. The patterns have directions with the yarn, hook and extra details you may need to know.
Happy Fast Crocheting!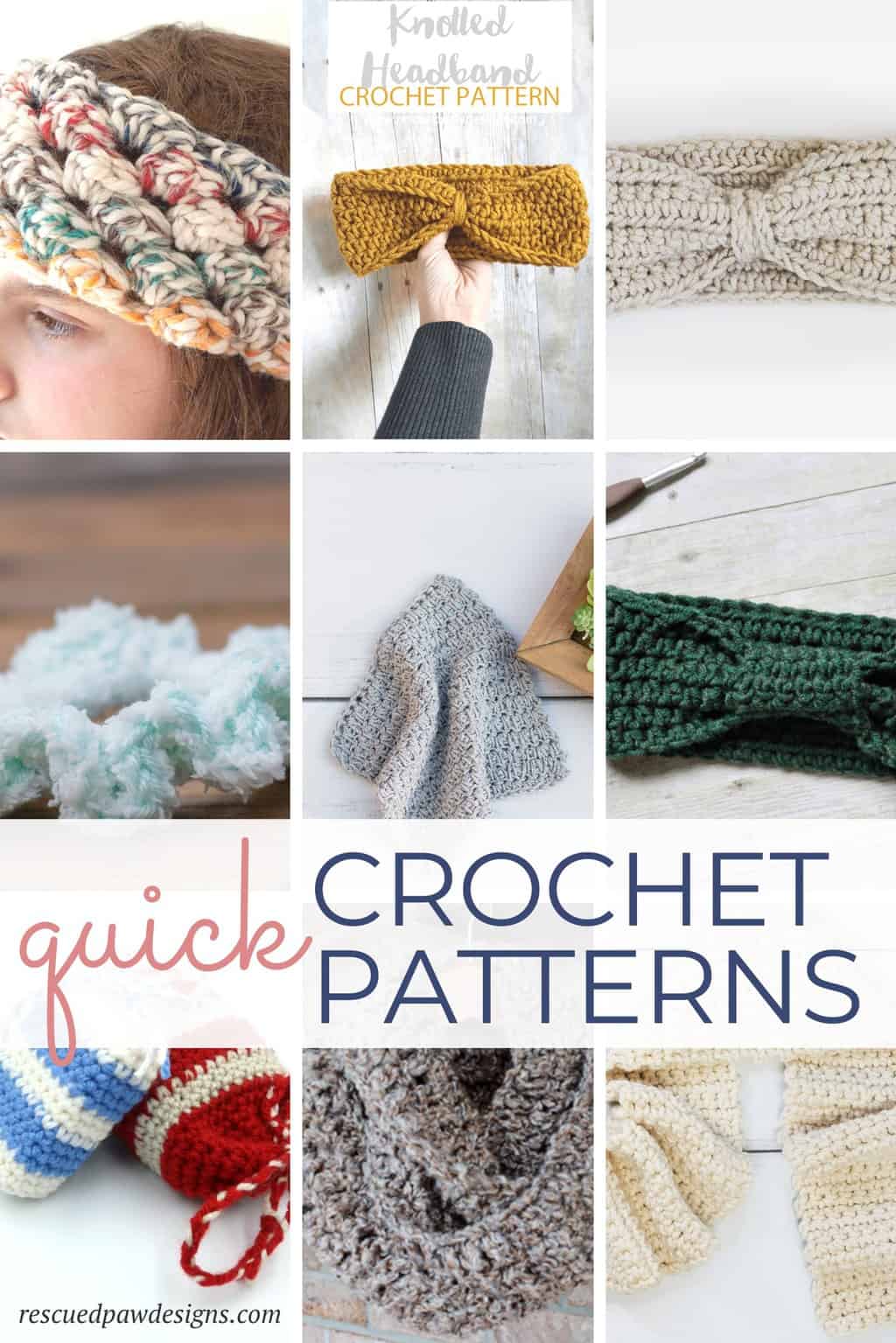 11 Quick and Fast Free Crochet Patterns
Happy Crocheting!
You May Also Like These Free Patterns