The Best Free Crochet Poncho Patterns To Make
Now that winter is on its way, it's time to start thinking about crochet projects that will keep you warm! Whether you're looking for new and interesting poncho patterns or just want to try to crochet something new, we've got you covered!
Scroll on down to take a look at some of the best free crochet poncho pattern designs you can make.
What is a Poncho?
A poncho is a garment made of a thick piece of cloth (fabric, crochet, or knit) with a slit in the middle for the head.
A poncho is a crocheted shawl or coat that is typically made from a variety of fibers, including wool, acrylic, and even cashmere. They can be light and airy or heavy and warm, depending on the yarn used and the size of the poncho.
Why Crochet a Poncho?
There are a few good reasons to crochet a poncho.
First, they're incredibly versatile. You can use them as an everyday crochet garment to stay warm, or wear them for a special occasion as well.
Second, they're incredibly fast to crochet. If you're new to crocheting, a poncho may be the perfect project for you because it's relatively simple yet, gives you plenty of opportunity to learn new techniques.
Common Crochet Stitches in Poncho Patterns
Crochet ponchos can be made with a variety of stitches, but the most common are the single crochet (sc), half double crochet (hdc) and double crochet (dc) stitches.
These are the more common stitches used in poncho patterns, but you may find from time to time more unique crochet poncho patterns that have a variety of stitches in them.
Yarn for Ponchos
A crochet poncho can be made in all weights of yarn, but the most common yarns used are four weight (worsted), five weight (bulky)or six weight (super bulky) yarn. These yarn weights are used for ponchos that are used in Fall and Winter.
You will commonly find lighter weight yarns (3 weight and below) being used for crochet poncho designs for Summer and Spring.
You will find in most of the easy crochet pattern designs below a variety of different yarns used. I have a few of my favorites highlighted below.
Touch of Alpaca
This yarn is made by Lion Brand, and is a Weight 4 – Medium yarn.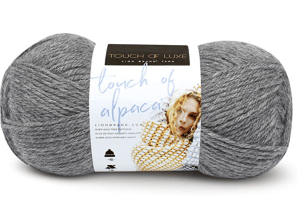 Buy Now
Patterns Using This Yarn →
Wool-Ease Thick and Quick
This yarn is made by Lion Brand, and is a Weight 6 – Super Bulky yarn.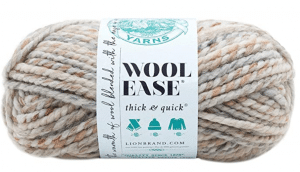 Buy Now
Patterns Using This Yarn →
Just because the poncho is designed with a certain brand of yarn doesn't mean that is the one you have to use. You can substitute a yarn for another as long as it is the same weight class as the poncho pattern calls for.
The Best Free Crochet Poncho Patterns
Keep yourself warm this winter with some free crochet poncho patterns. All the easy crochet pattern ponchos I have listed below were free at the time of this roundup, if you find a discrepancy, please let me know.
Common Questions About Crocheted Ponchos
What are some other uses for a Poncho?
A poncho can also be used as a blanket, scarf, sweater, or jacket depending on how it is made.