10 Free & Easy Crochet Hoodie Patterns
Take a look below at some of the best crochet hoodie patterns you can make this year to stay warm this Fall and Winter! This collection of hoodie designs is for you if you like to be comfortable and cozy when the leaves and snow start to fall.
The designs below are all free crochet patterns, so you can crochet each one of these hoodies if you'd like!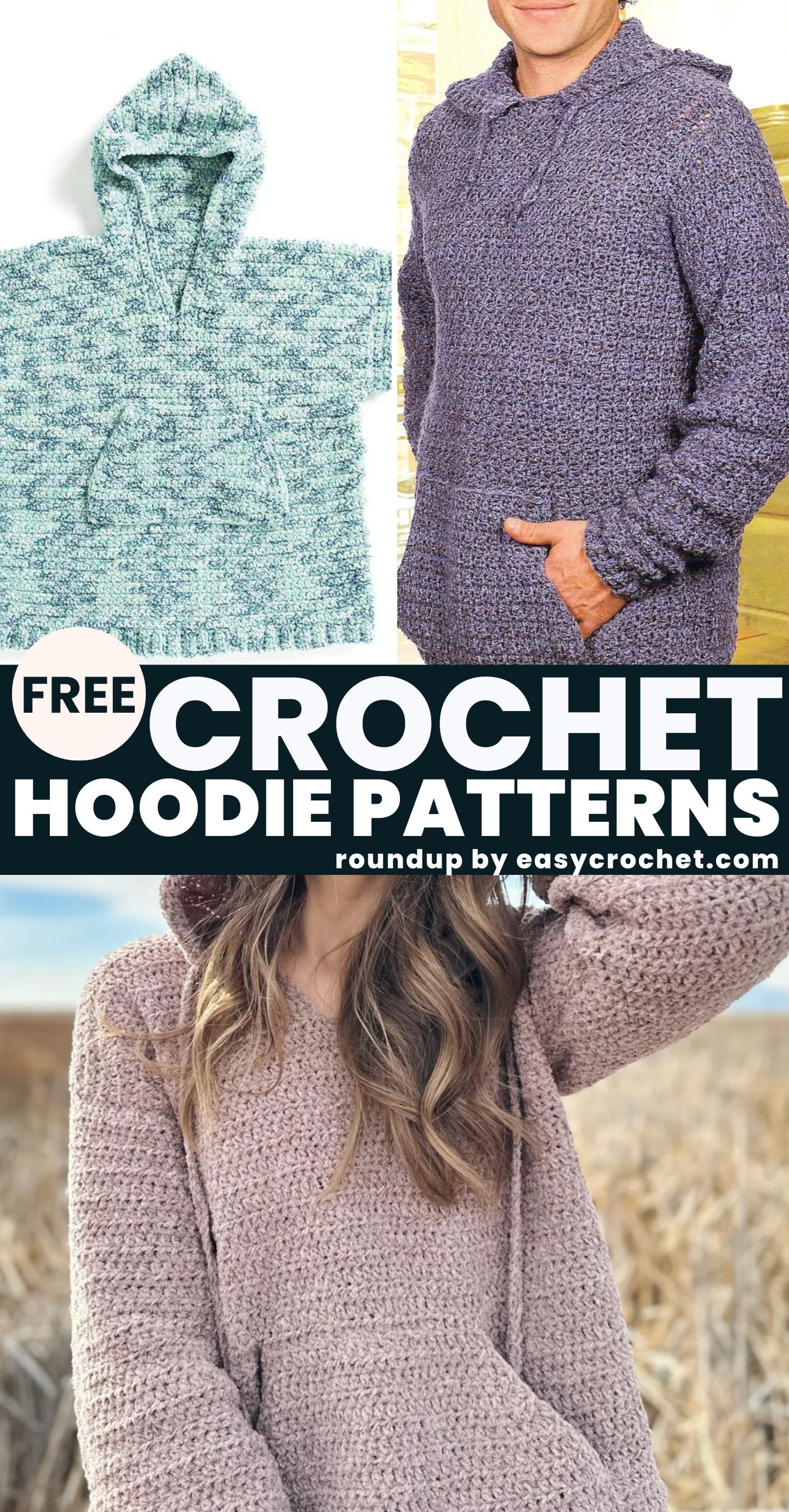 All About Crochet Hoodies
When choosing a free pattern, be sure to consider the type of yarn and stitch in it plus the season, and the look you're going for. Take a look below at some of our favorites yarns for crocheting clothing like these hoodies.
Yarn
Crochet hoodies can be made with a variety of yarns, from lightweight cotton to warm wool. The type of yarn you choose will depend on the season and the look you're going for.
For winter hoodies, a warm wool or acrylic yarn is best, while for spring or fall hoodies, a lightweight cotton or bamboo yarn is perfect.
You'll find that the hoodies below call for all different types of yarn weights, so be sure to thoroughly read the pattern before choosing yarn.
Let's Get Started
In this post, we will explore different crochet hoodie patterns that are suitable for different skill levels.
We'll start with beginner-friendly patterns that are easy to follow and don't require a lot of experience to complete. We'll then move on to intermediate-level patterns that are a bit more complex and require some more experience to complete.
So, whether you're new to crochet or a seasoned pro, there's something for everyone in this post.
Beginner Crochet Hoodie Patterns
If you're new to crochet or looking for a simple pattern to start with, these beginner-friendly patterns are perfect for you
Intermediate Crochet Hoodie Patterns
If you have some experience with crochet and are ready to take on a bit more of a challenge, these intermediate-level hoodie patterns are perfect for you.
All these patterns are perfect for making your own crochet hoodie in no time. The yarn used in these patterns can be substituted with any yarn of your choice, as long as you match the gauge.
More Free Crochet Clothing Patterns
With the patterns and techniques discussed in this post, you can make your own crochet hoodie, but you may also like to try some of these clothing patterns as well.