37 of The Best Easy Crochet Hat Patterns and Beanies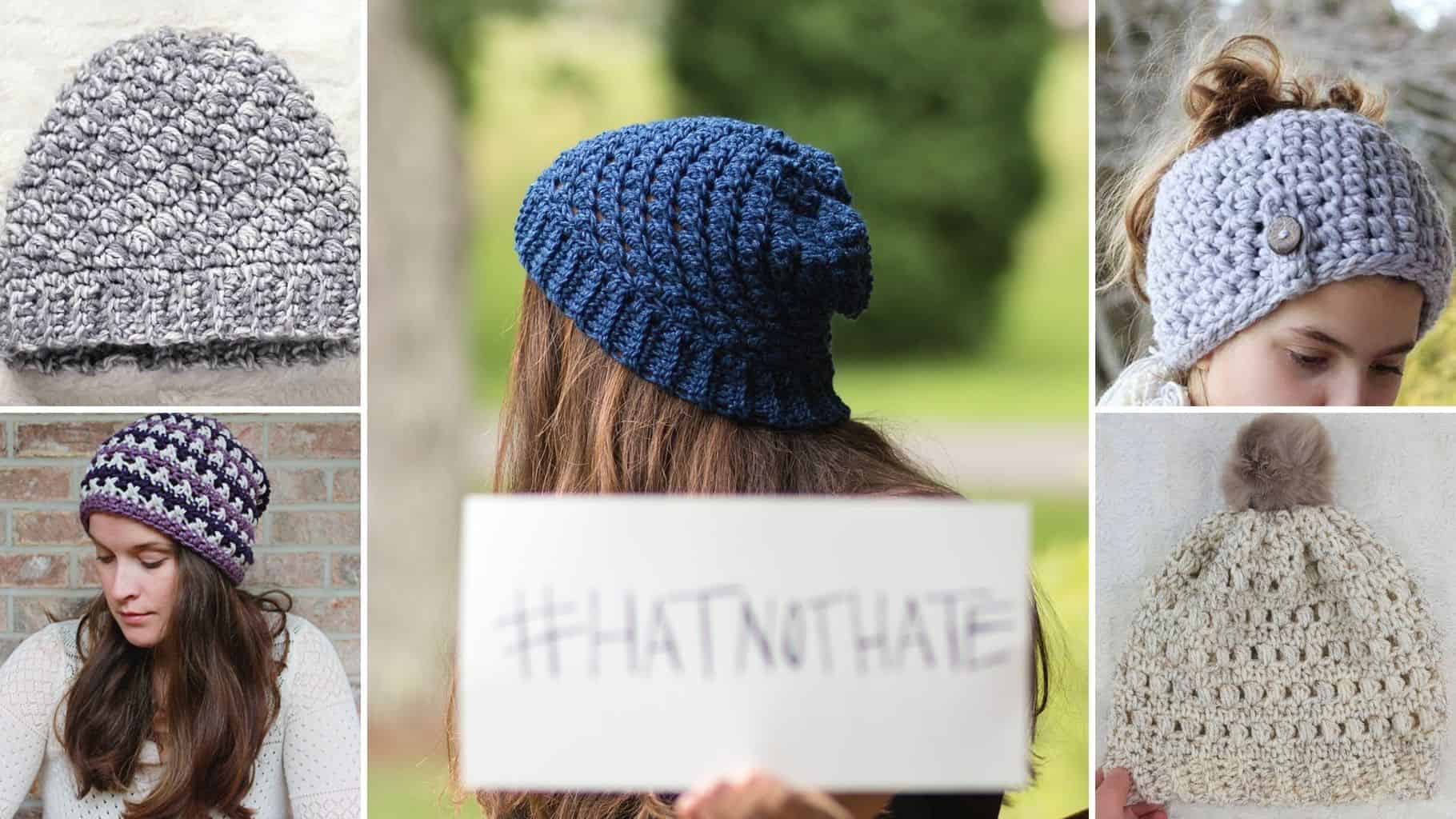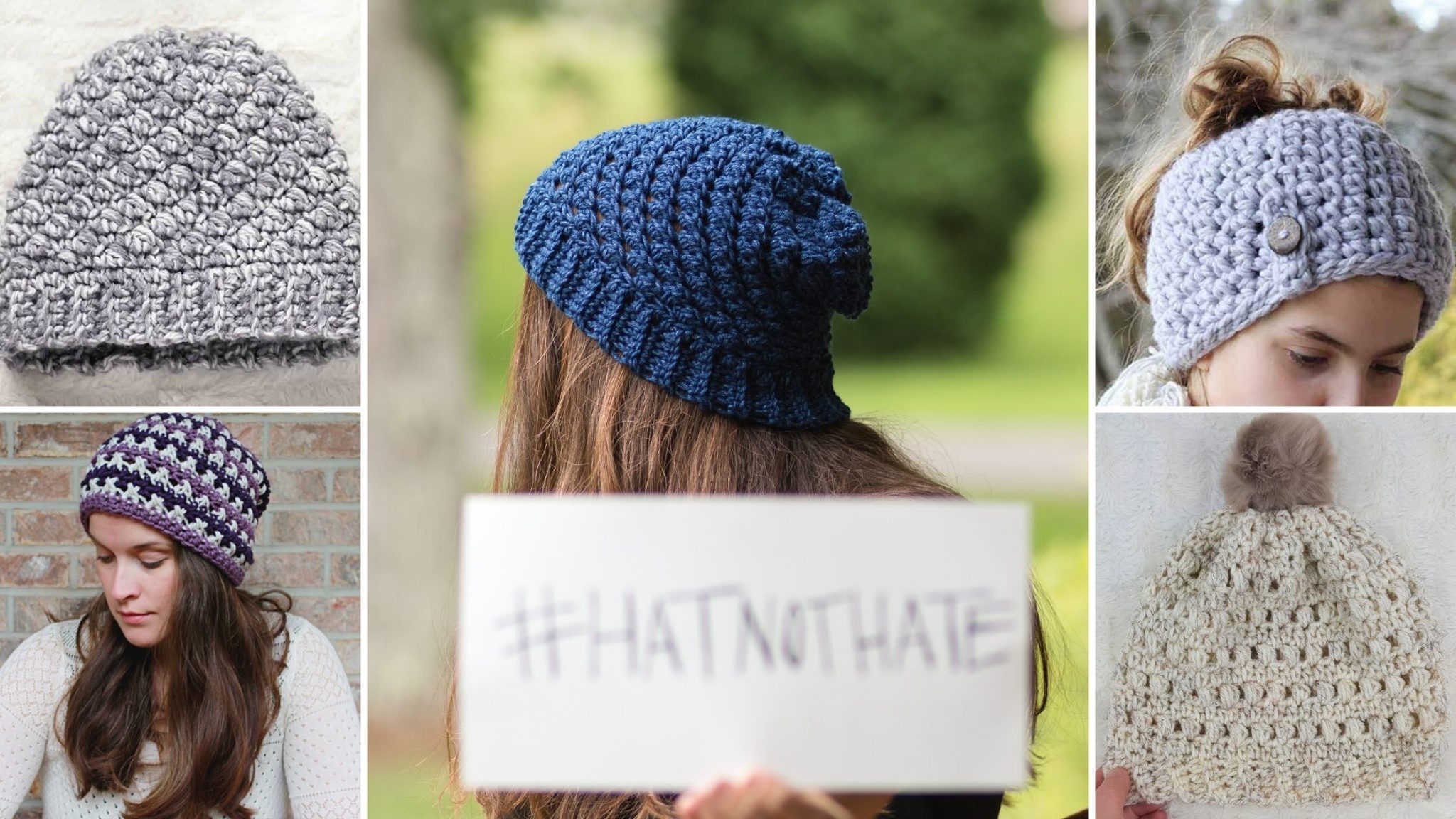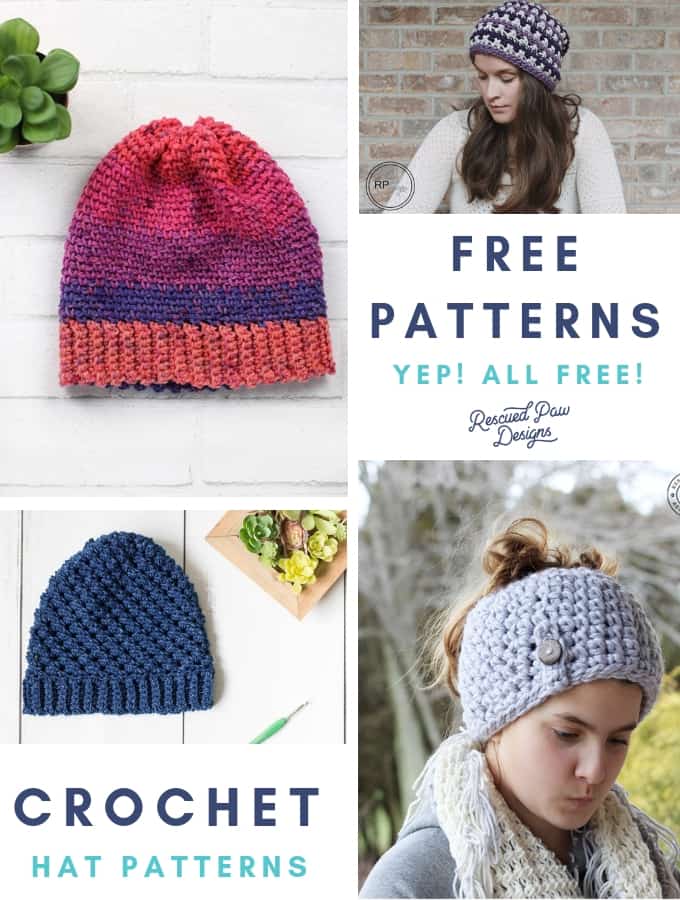 Do you love crocheting hats or beanies? Are you looking for some cute & easy crochet hat patterns such as messy bun hats, slouchy beanies and more?
If so, then you'll love this post full of some of my favorite free crochet hat and beanie patterns from Easy Crochet and other amazing designers.
Keep on reading to look through some of my favorite free crochet hat patterns and get started today on making a hat for everyone you know!
If you are planning to make more crocheted beanies, I can help! You may like the Emily Beanie, the reader's favorite Leigh Hat pattern, or explore the Easy Crochet pattern database for access to over 300 FREE crochet designs.
I hope you enjoy this expansive list of free hat patterns!
Happy Crocheting!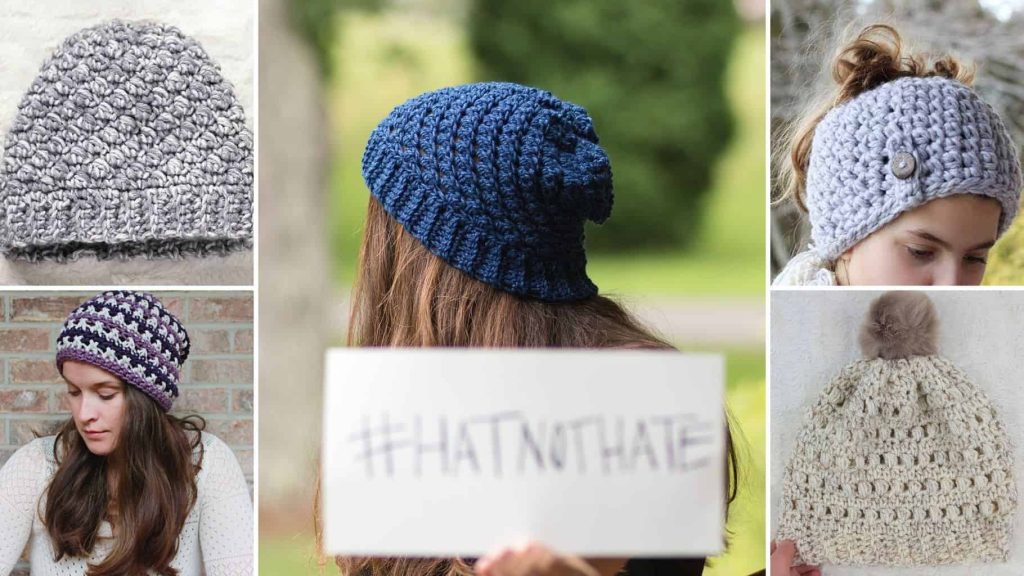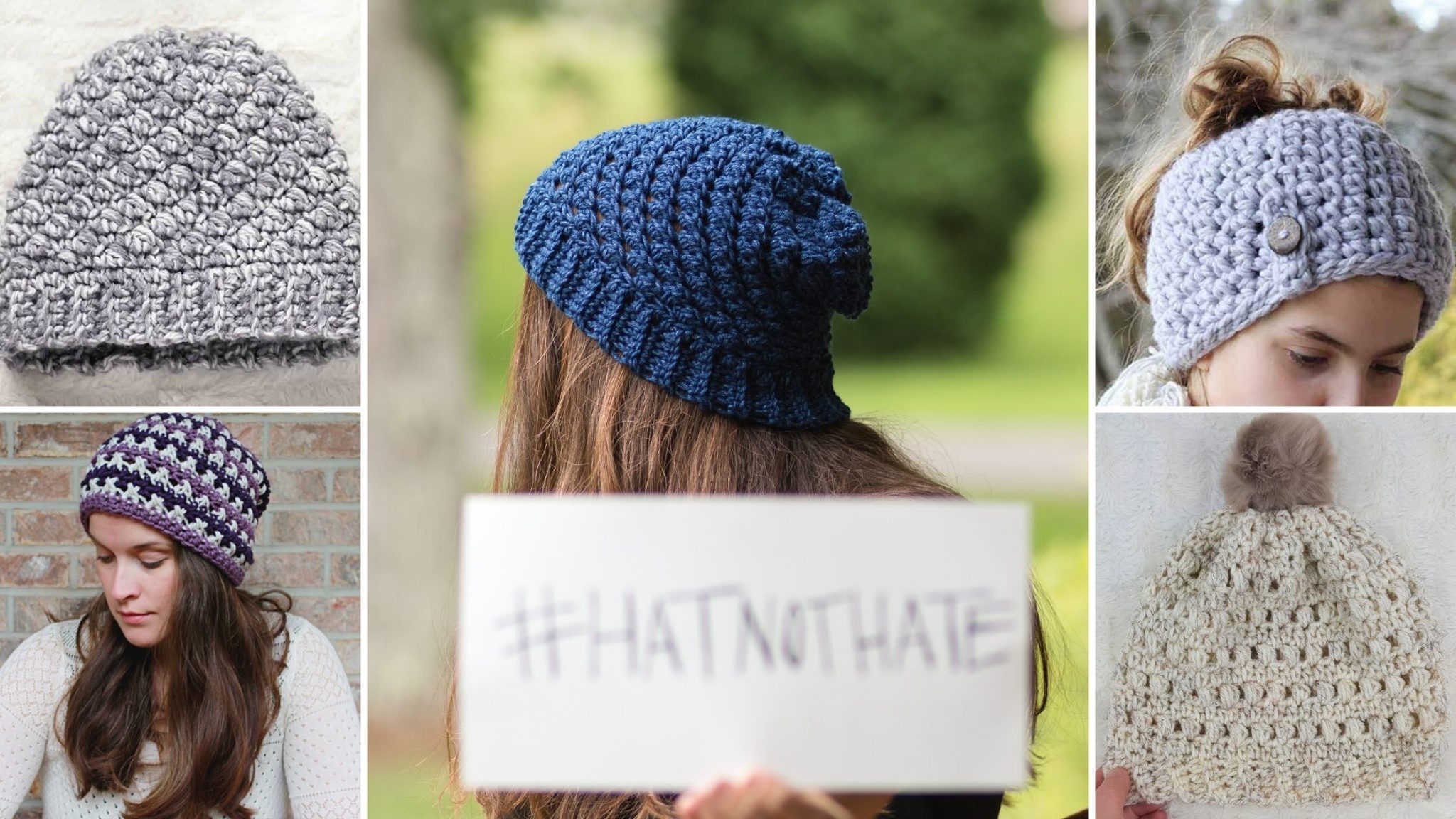 The Best Free Crochet Beanie Patterns
With the amount of free crochet hat patterns on the internet, it can be hard to pick just one!
If you google free crochet hat patterns or free crochet beanie patterns free, then you will see just what I mean. You'll find results for crochet hats for women, as well as free patterns for crochet caps, too!
It's a lot!
It can be overwhelming to sort through all the free crochet hat patterns, so I thought I'd make it easy for you. That way, you don't have to waste your time searching for new patterns when you could be crocheting hats instead!
To help you out, I've picked 7 of my favorite crocheted hats! All of which happen to be pretty easy to work up and are beginner-friendly.
Simple & easy hat patterns are always a plus when looking for an excellent design to work up.
Crochet Stitches for Hats
Crochet hats can use many crochet stitches, but most of the ones listed here in these hats use basic stitches like the ones below.
It is always a good idea to go over each crochet stitch, so you'll be prepared to make any of these crochet hat variations below.
Best Yarn for Crochet Hats
Hats can be made in many yarn weights, from worsted weight yarn (four) to super bulky yarn (six).
Some of my favorites are Vanna's Choice by Lion Brand, Red Heart Soft Essentials (a bulky five yarn!) and Wool-Ease Thick + Quick by Lion Brand (a super bulky six yarn).
Yarn Weights
Wool-Ease Thick and Quick
This yarn is made by Lion Brand, and is a Weight 6 – Super Bulky yarn.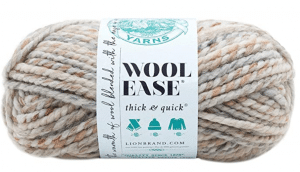 Buy Now
Patterns Using This Yarn →
Vanna's Choice
This yarn is made by Lion Brand, and is a Weight 4 – Medium yarn.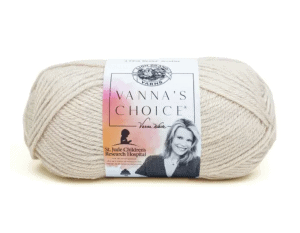 Buy Now
Patterns Using This Yarn →
Learn more about how to find out the yarn weight of yarn and more in our free yarn guide, and explore some of my favorite yarns below.
Recommended Crochet Hooks
I have a few favorite crochet hooks that you may want to take a look at before you pick a hat to crochet from the list below.
My Favorite Crochet Hooks
Each of the hats below will recommend a different hook size, so keep that in mind before starting your pattern. You can read over our crochet hook size chart and guide to get familiar with hook sizes and more!
Crochet Hat Sizes
Crochet hats can come in different sizes. Take a look at some of the most common hat sizes below from our crochet hat size chart.
The height of a hat can vary depending on if you are making a slouchy hat vs. a fitted beanie, so be sure to read over the hat pattern you are crocheting.
I recommend making your hat about 2 inches smaller than your head circumference width, so it allows for stretch for the perfect fit.
| | Head Circumference (inches) | Hat Size (inches) |
| --- | --- | --- |
| Baby | 14 | 12 |
| Toddler | 16 | 14 |
| Child | 18 | 16 |
| Woman | 21 | 19 |
| Man | 23 | 21 |
Easy Crochet Hat Pattern Designs
With this list of 37 easy and cute crochet hats, you can't go wrong! If you'd like to explore even more unique crochet hat patterns, then please have a look at my Free Crochet Hat Patterns collection page where you can find patterns for beanies, messy bun hats and more!
To get started, get your yarn, grab a crochet hook, pick a pattern, and started with your next crocheted hat!
Free Crochet Hat and Beanie Patterns
Take a look below at this collection of free crochet hat patterns ranging in skill level from basic to easy. Whether you're looking for a cozy winter hat, a trendy beanie, or a summer sunhat, there's a crochet pattern out there to suit your needs and skills.
Easy Crochet Hat Patterns for Beginners
If you are more of a beginner crocheter, then you may want to take a look at Easy Crochet Hats for Beginners before you take a look at this list.
The beginner-friendly hats that all use simple crochet stitches. You can learn more about basic crochet stitches if you'd like a refresher.
Share Your Crocheted Hats With Me!
If you do decide to make one of these crochet hats, please share it with me (and all the group members) over in the Easy Crochet Facebook group, so we all know which hat design is your favorite.
We are nice. I promise! Everyone in the group loves helping out, giving advice and words of encouragement! I can't wait to meet you and see your hat projects.
I hope you enjoyed this collection of easy crochet hat patterns! Happy Crochet Hat Making!
Other Crochet Hat & Beanie Patterns
Easy Crochet has a ton of other hat and beanie patterns available. You can either check out our beanie archive, or click through some of our favorites below!
Crochet hat patterns are a great way to create warm and cozy headwear for yourself, family, or friends. With a wide range of styles and techniques to choose from, including beanies, slouch hats, sunhats, and more, there's a crochet hat pattern out there for every skill level and personal taste.