15 Free Crochet Bandana Patterns for all Skill Levels
Crochet bandanas are a great accessory to have on hand. Not only are they stylish, but they can also be functional by keeping your hair out of your face or providing protection from the sun. They can go my the names' kerchief, headscarf as well as the most common term bandana.
In this post, we'll explore a collection of fifteen of my favorite free crochet bandana patterns that range in skill level from easy to advanced. Each pattern includes materials needed and step-by-step instructions to make it easy for even beginner crocheters to follow along.
The best part of it all is that you can crochet a bandana for free with all these fantastic free crochet bandana patterns below.
Happy Crocheting!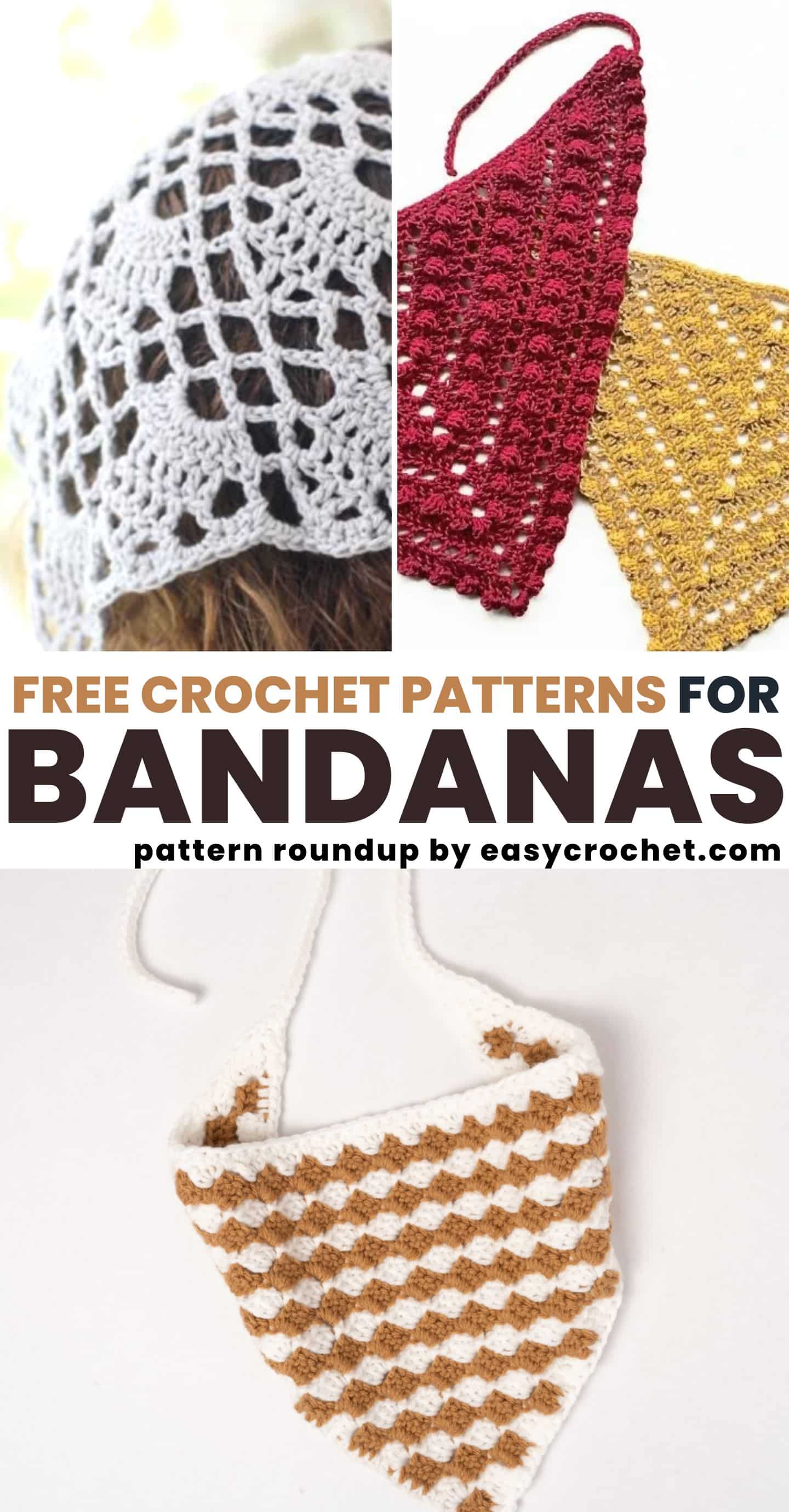 How to Crochet A Bandana
To crochet a bandana, you should have a basic understanding of crochet techniques. Here are some skills that are helpful to know:
Stitches
You should know that there are different skill levels of difficulty for crochet bandana patterns. If you are a beginner, it's best to start with a simple pattern and work your way up to more complicated designs as you get better at it.
Supplies
The materials needed for a crochet bandana may vary depending on the specific pattern you are following. However, here are some common materials you might need:
Yarn: Choose a yarn that matches the weight and texture required for your pattern. For example, a cotton or acrylic yarn is commonly used for a lightweight summer bandana.
Crochet Hook: The size of your hook will depend on the weight of your yarn and the pattern you are using.
Scissors: A sharp pair of scissors will be needed to cut the yarn. My favorites are stork scissors.
Tapestry Needle: Used to weave in the ends of the yarn and finish off the bandana.
Stitch Markers: Stitch markers are helpful for marking the beginning and end of each round or row in your pattern.
Measuring Tape: Useful for measuring your progress and ensuring your bandana is the correct size.
Button or Toggle (if needed): Some bandana patterns require a button or toggle to hold the bandana in place, so make sure to have this on hand if needed.
Beads, sequins or other embellishments (optional): You can use beads, sequins or other embellishments to add some personal flair to your bandana.
24/7 Cotton
This yarn is made by Lion Brand, and is a Weight 4 – Medium yarn.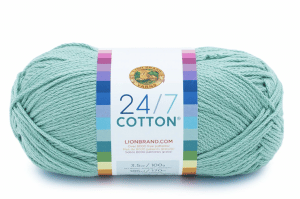 Buy Now
Patterns Using This Yarn →
Always make sure to check your bandana pattern for specific materials needed before you begin your project.
Happy crocheting, and I hope you enjoy looking over some of my favorite free crochet bandana patterns for all skill levels below!
Free Crochet Bandana Patterns
Crochet trendy bandanas effortlessly using our collection of patterns, adding a touch of handmade charm to your style. Dive in and create your own crochet accessories today!
More Free Crochet Hats & Headwear
If you enjoyed the chic bandana patterns above, you may also like these other hats, berets, beanie, and ear warmer patterns below too!