Bernat Yarn Scrunchie Crochet Pattern
You can learn how to crochet a scrunchie with this free crochet scunchie pattern and easy tutorial. Not only are scrunchies a fun 80s and 90s style, they are also quick to make as well as a perfect project for beginners to crochet.
Take a look at this beginner-friendly crochet velvet scunchie pattern using Bernat Blanket Yarn I created. It uses easy stitches, which makes it easy to crochet scrunchies.
A crochet velvet scrunchie is an easy pattern to make for a gift! Scrunchies are also a big hit at craft fairs and festivals too! Keep on reading down to learn how to make a scrunchie using jumbo chunky yarn with our free tutorial.
How to Crochet a Scrunchie
To make a DIY scrunchie, you will need an elastic, yarn, and a crochet hook as well as knowledge of one crochet stitch.
You will need to know how to half double crochet, which is one of the first crochet stitches a crocheter learns. If you can half double crochet, then you can make this fun DIY hair accessory no problem.
Materials for a Scrunchie:
Hair Tie: A regular elastic hair tie is fine, but I suggest getting the ones without metal, so the yarn won't snag. If you use lighter yarn, use a lighter colored hair elastic, and the same goes for darker yarn and a darker hair tie.
Yarn: I used a jumbo #7 weight yarn called Bernat Blanket Extra. You are going to love how this jumbo yarn makes the ultimate chunky yarn crochet scrunchie.
I used left over scrap yarn from the weighted crochet blanket I designed for the tutorial below.
Substitute Yarn: If you can't find this yarn but want the same velvet yarn feel, you could use Bernat Velvet (Bernat Velvet is my choice yarn substitute) or Bernat Baby Blanket yarn too!
Crochet Hook: You'll want a 9 mm or 10 mm crochet hook to work with the chunkier yarn. Since this is a quick project, you could make one of these scrunchies using each size to see which one you like best.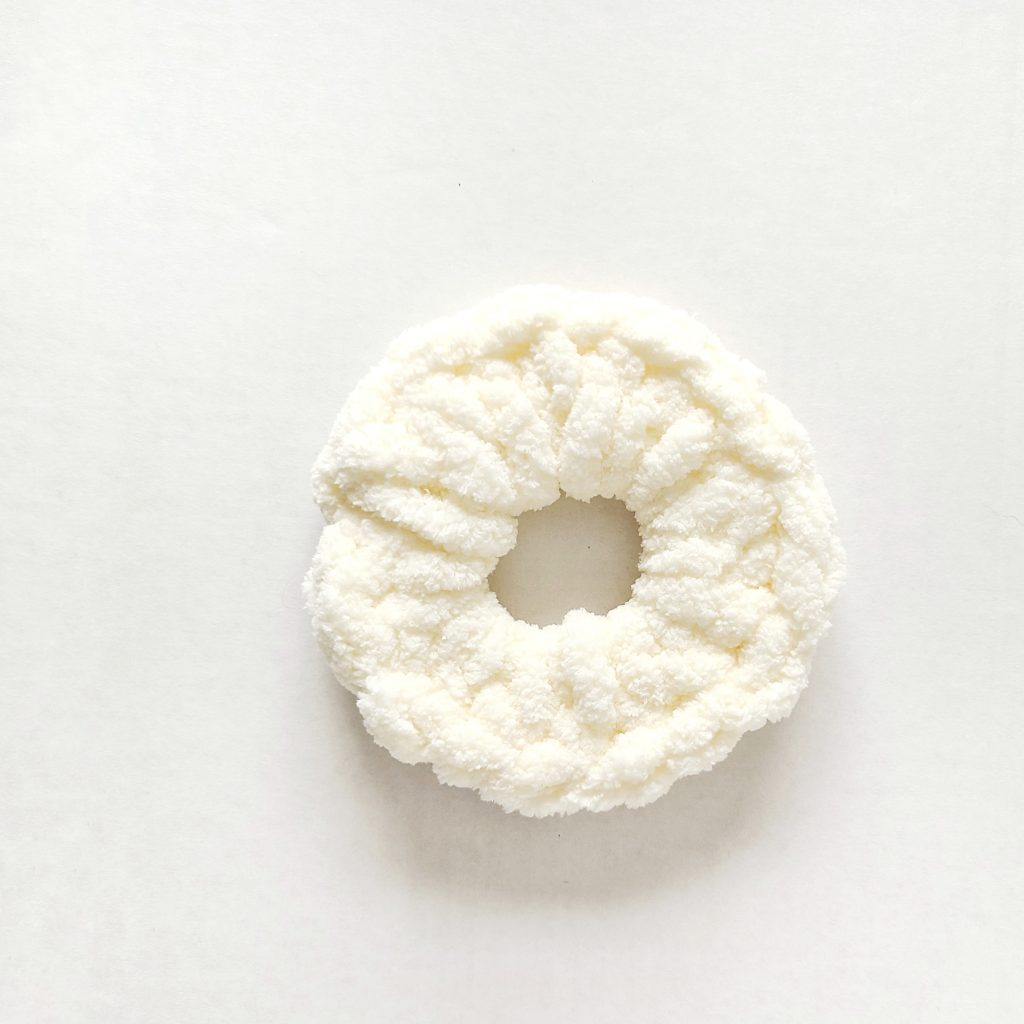 Stitches for a Velvet Crochet Scrunchie:
The whole scrunchies pattern will be crocheted using the hdc stitch in the round, which means you will work a certain amount of hdc's followed by a slip stitch to the first hdc to complete or join the round.
Half Double Crochet (hdc):
YO (yarn over) Insert hook from front to back of the designated stitch, YO the hook and pick up a loop.
YO the hook and pull back through all three loops on the hook.
Half Double Crochet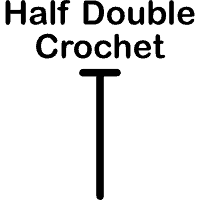 Patterns Using This Stitch →
Can I use a different stitch to make a crochet velvet scrunchie?
Yes! If you'd prefer to use the double crochet stitch or even the triple crochet stitch, that would work to make a scrunchie. Keep in mind that the larger stitches will use more yarn than I have suggested below in the pattern.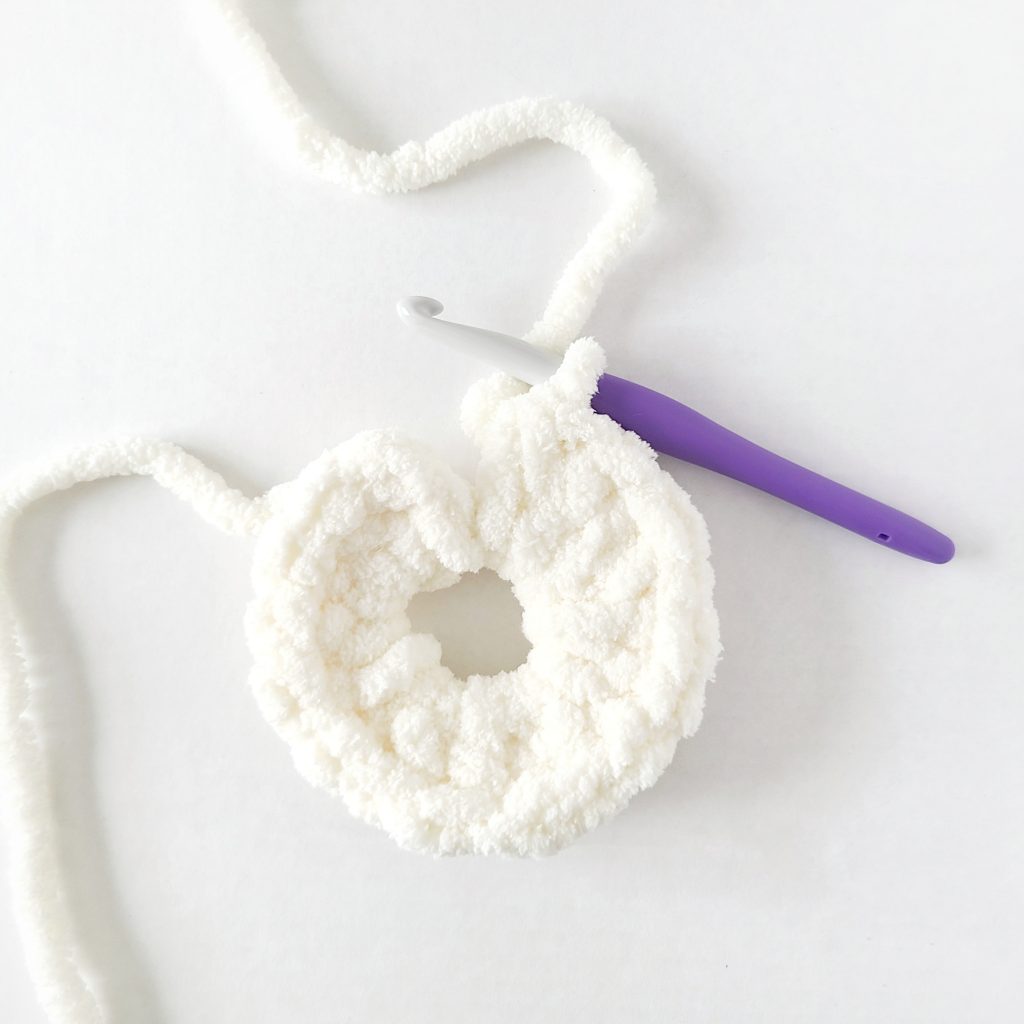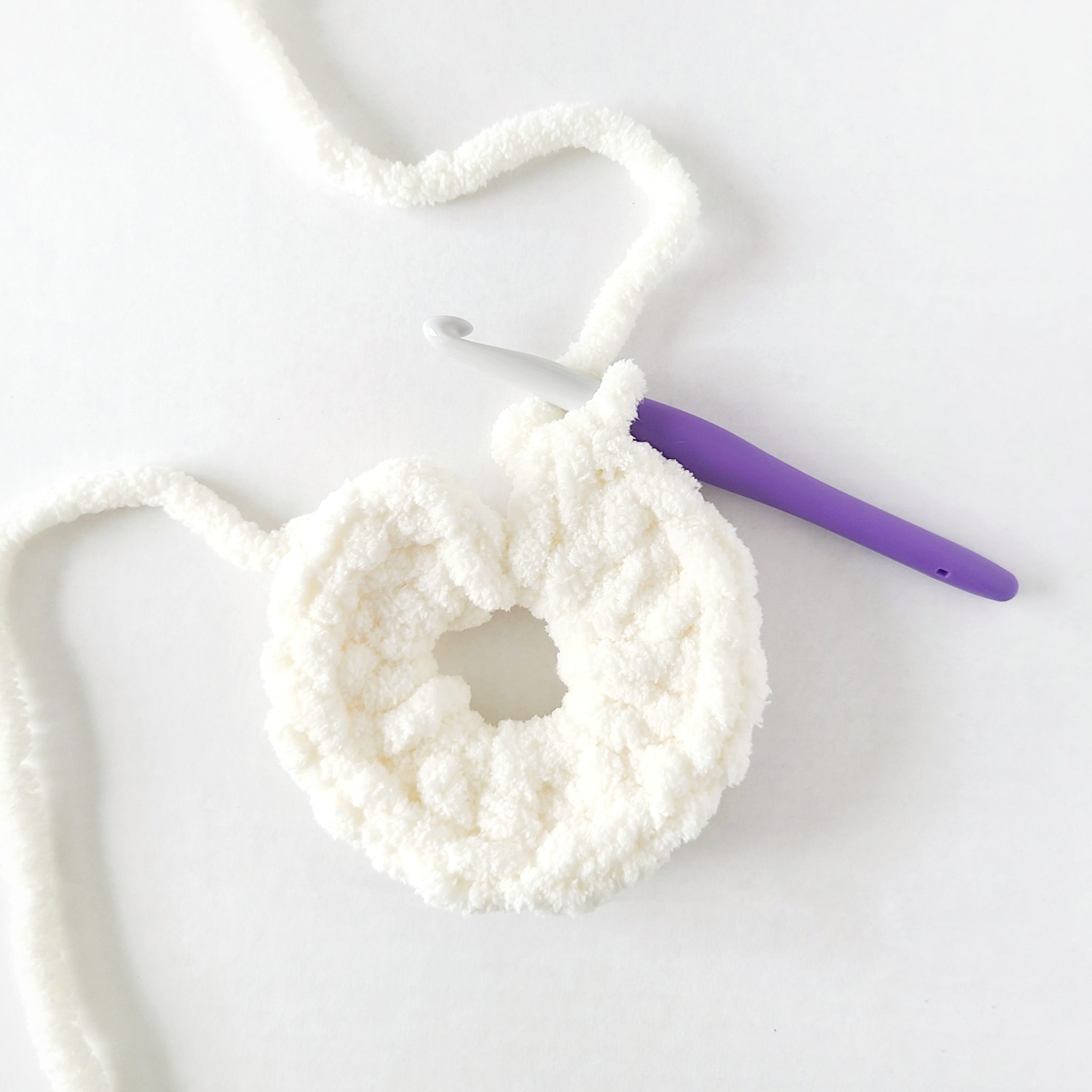 Crochet Velvet Scunchie Tutorial
Now that you've learned about all the yarn you'll need to make a scrunchie and the simple crochet stitch, you are ready to get started on your very own DIY hair scrunchie!
Easy Crochet DIY Scrunchie Pattern
Skill Level: Easy
Materials
< 30 yards of Bernat Blanket Extra in Vintage White or any jumbo weight #7 yarn
Crochet hook 9 mm or 10 mm
Scissors
Hair tie without metal
Finished Size
Approximately 4.5″ X 4.5″ (in inches)
Crochet Stitch Abbreviations
hdc = half double crochet
sl st = slip stitch
Notes
The scrunchies pattern is written in standard US terms
The Crochet Velvet Scrunchie Pattern
To Start: Attach yarn to the elastic tie.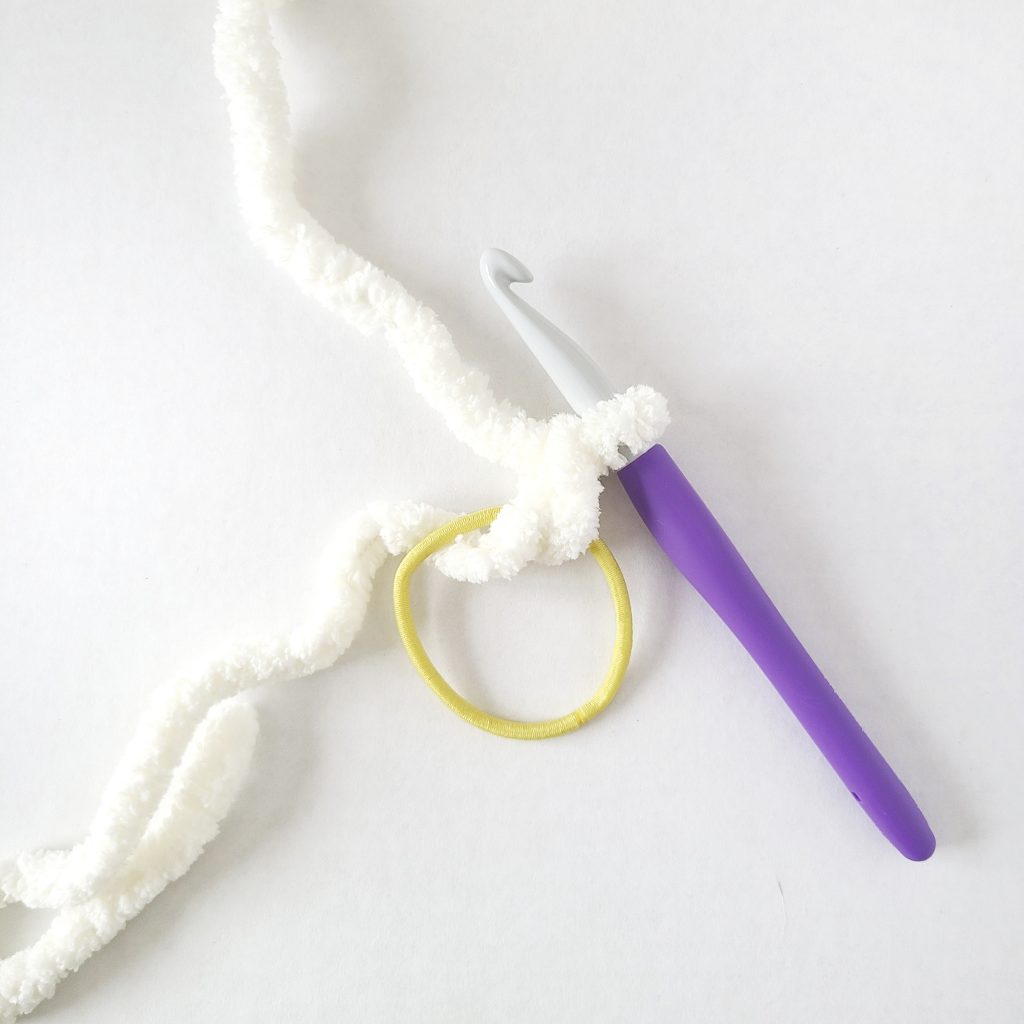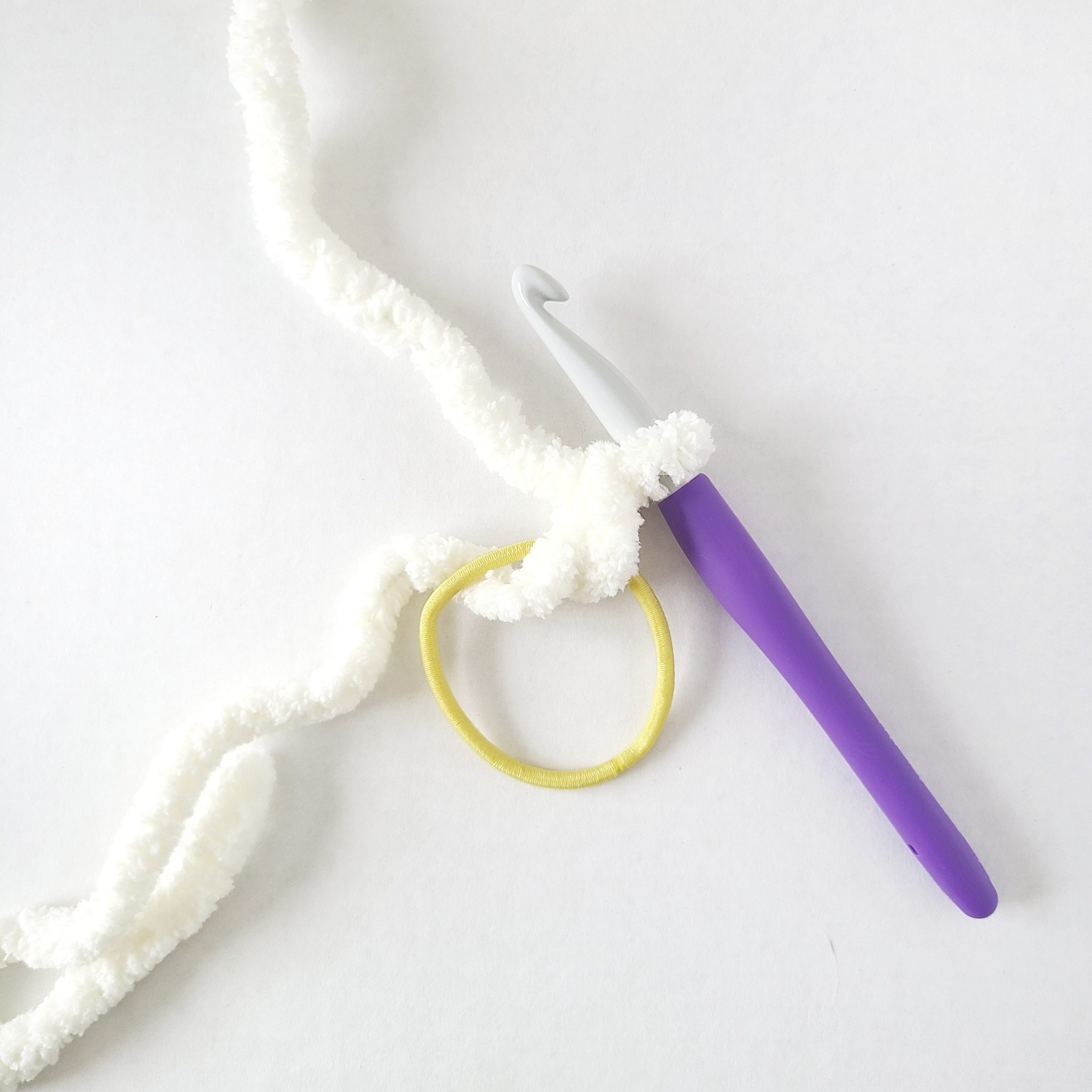 Next: Hdc around hair tie for approx. 18-20 times or whatever amount is desired to cover hair tie.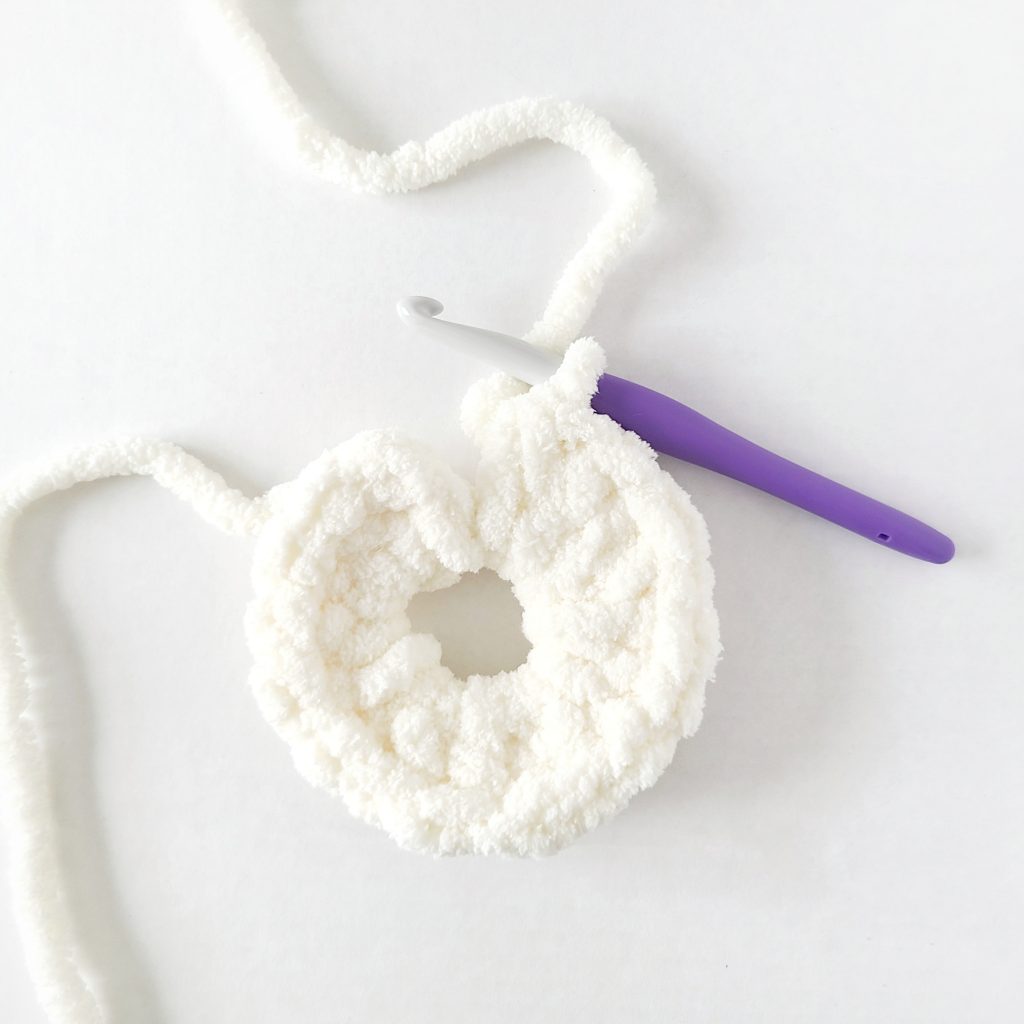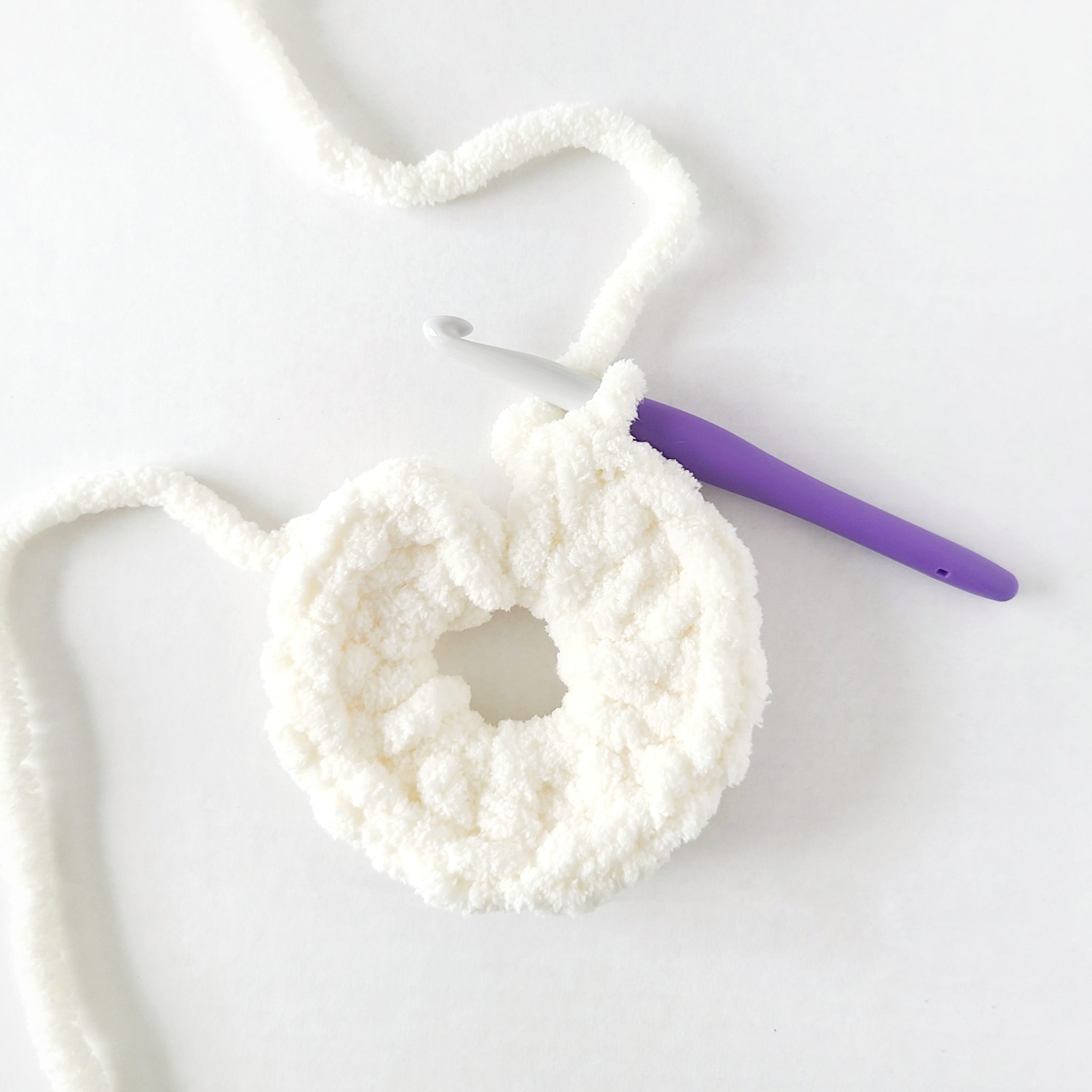 Next: Sl st to the top of the first hdc.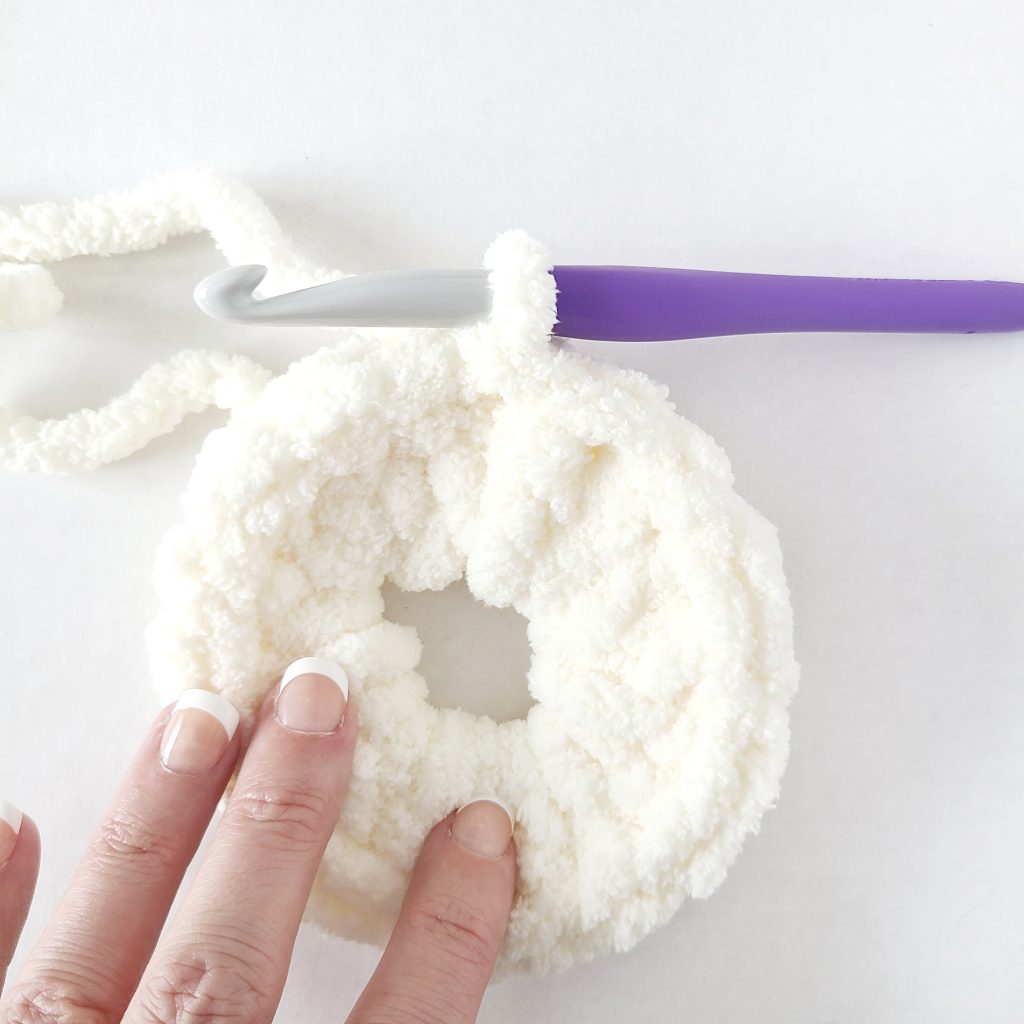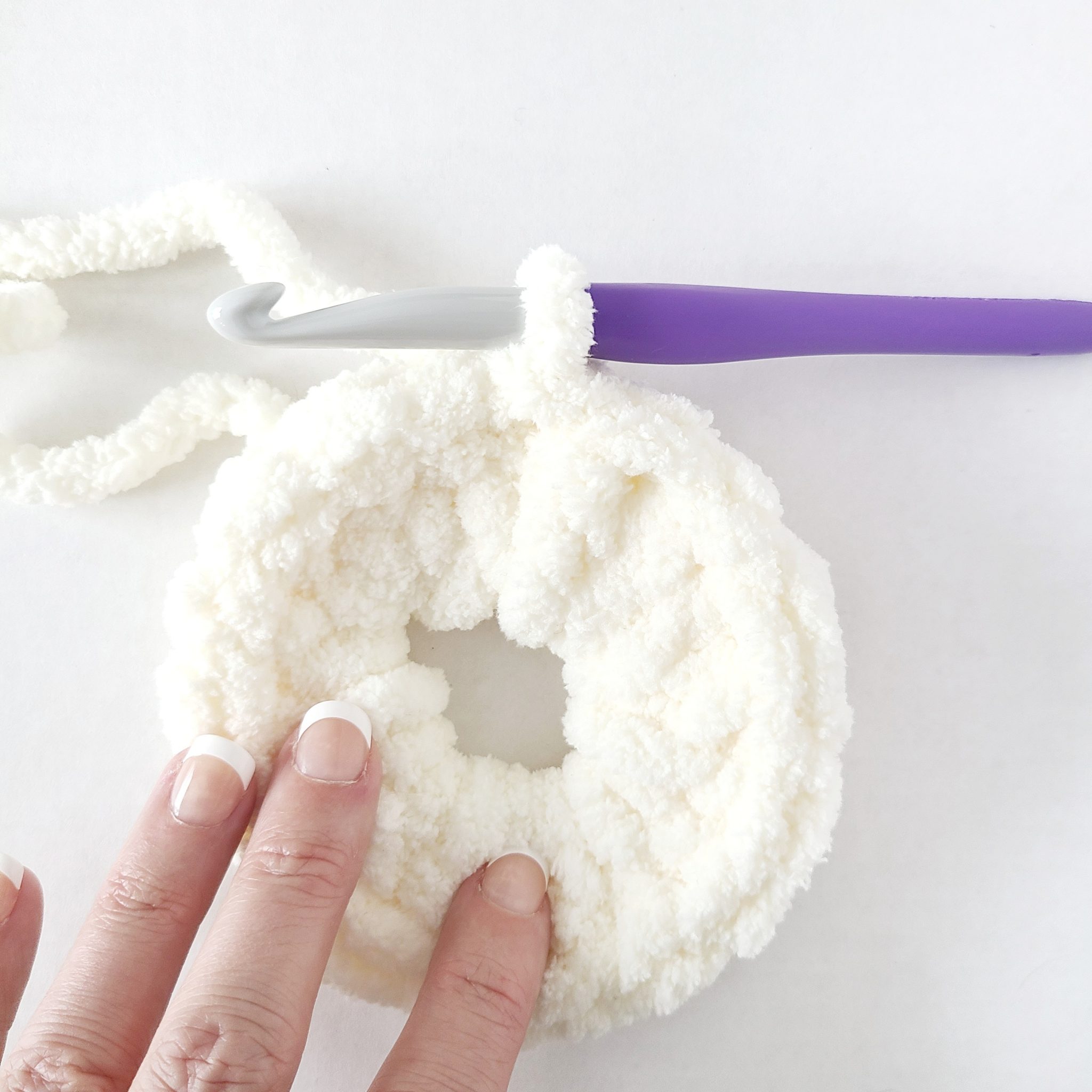 Finishing: Cut yarn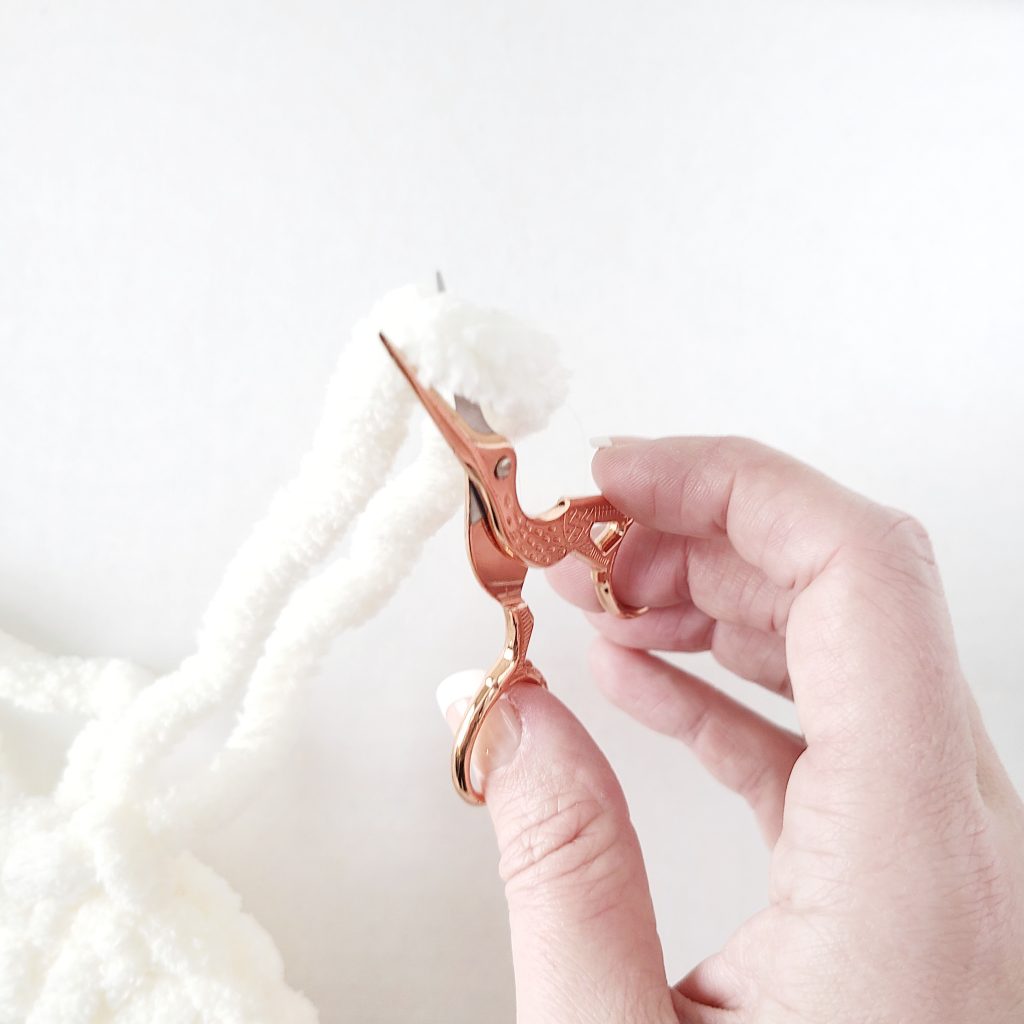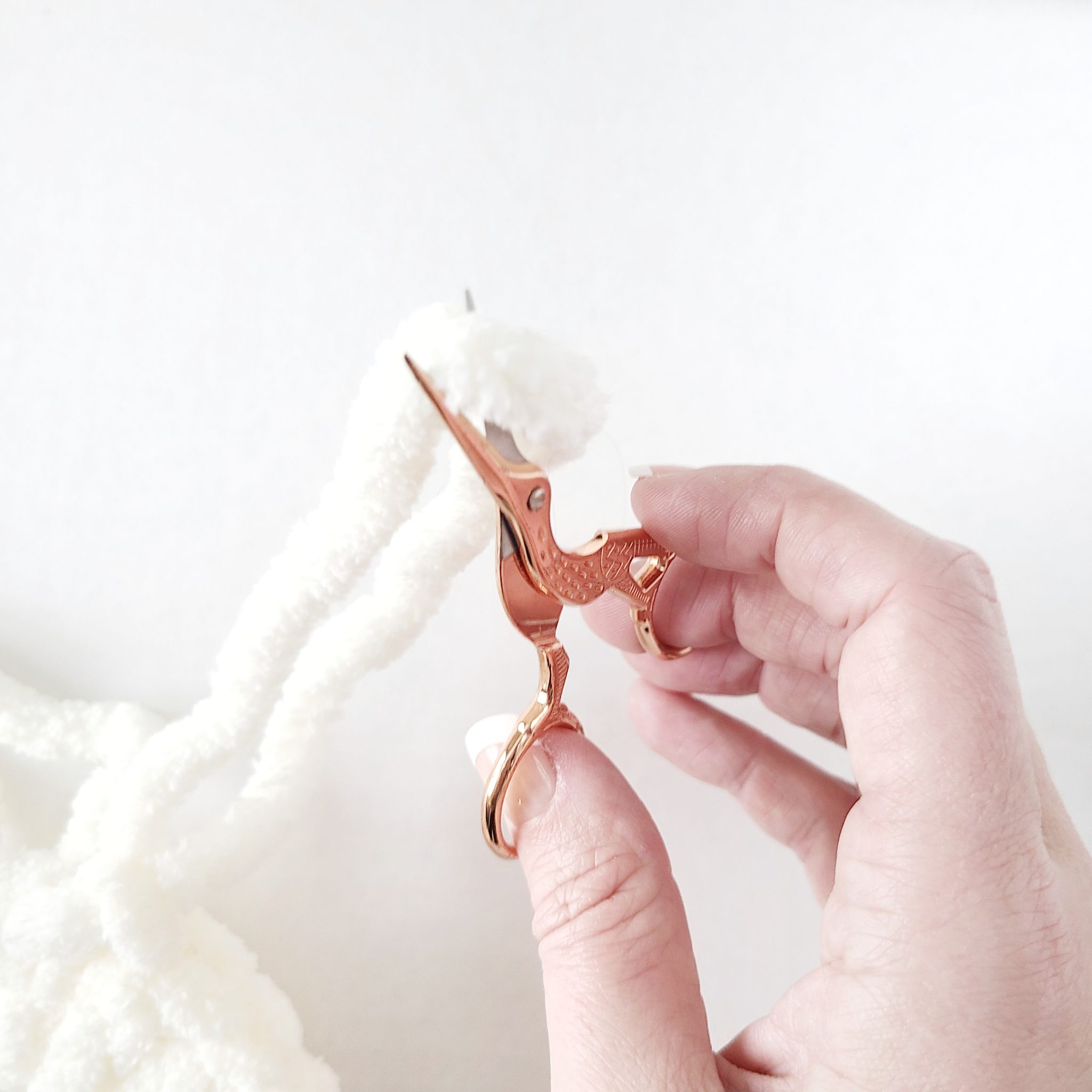 Next: Tie the two loose ends together twice to secure yarn.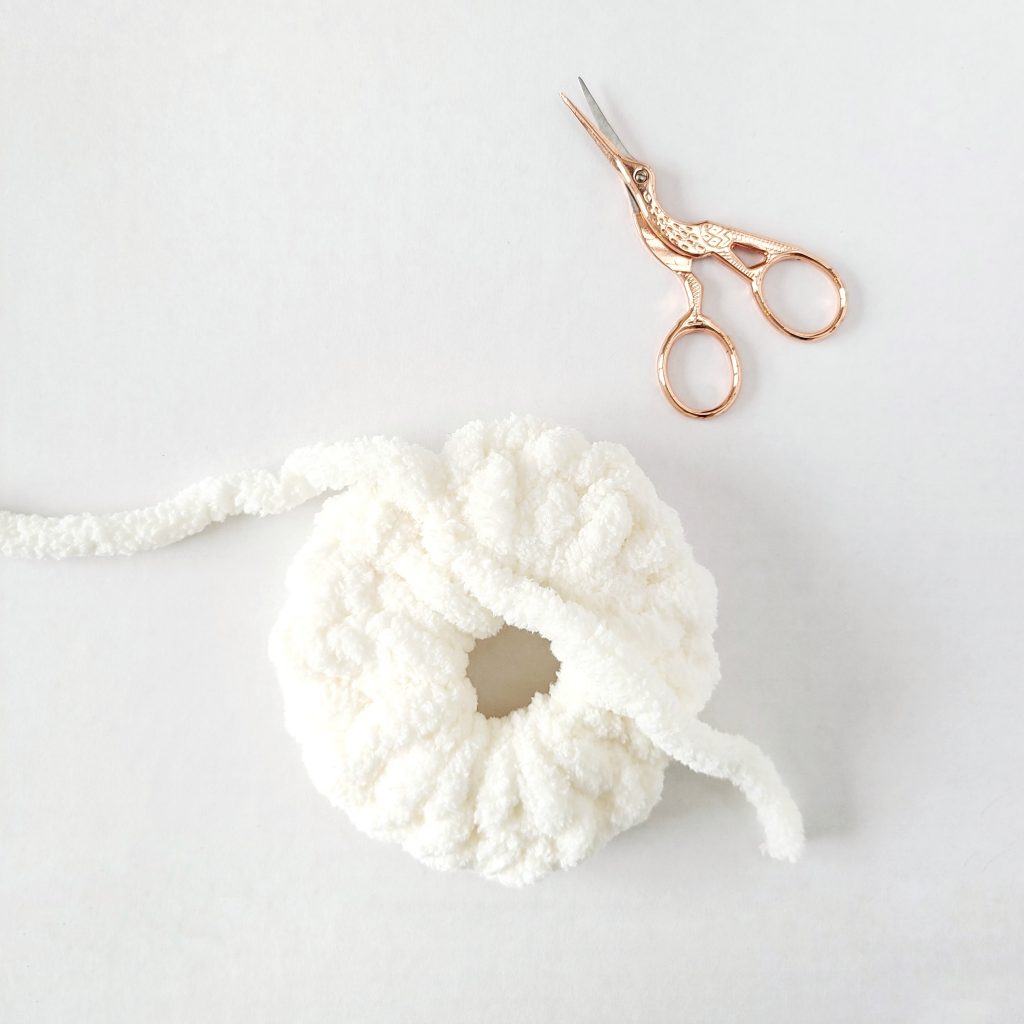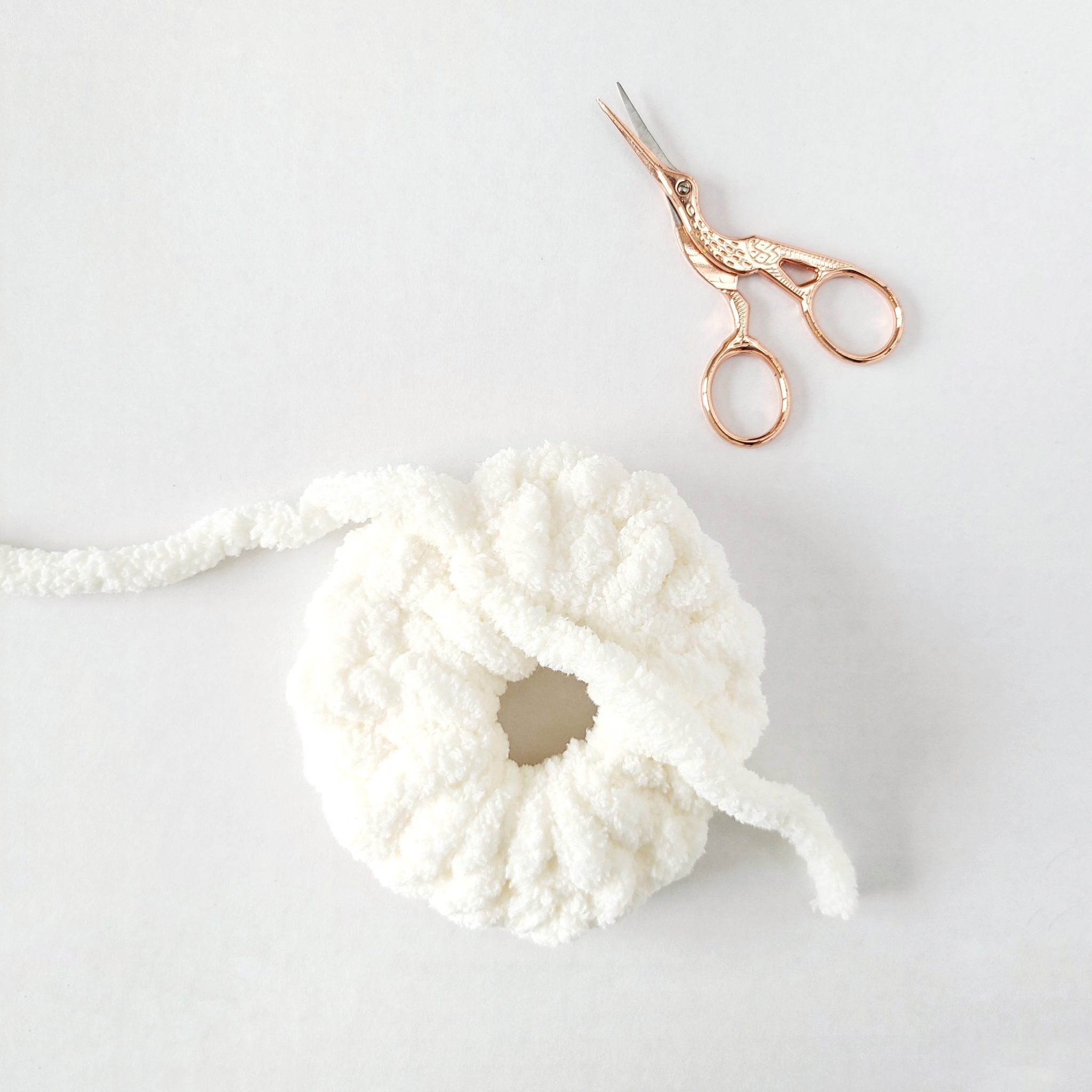 Finally, trim the tied ends with the scissors.
You are now done with your very own DIY crochet hair scrunchies! Now just wear on your wrist or in your hair. Enjoy!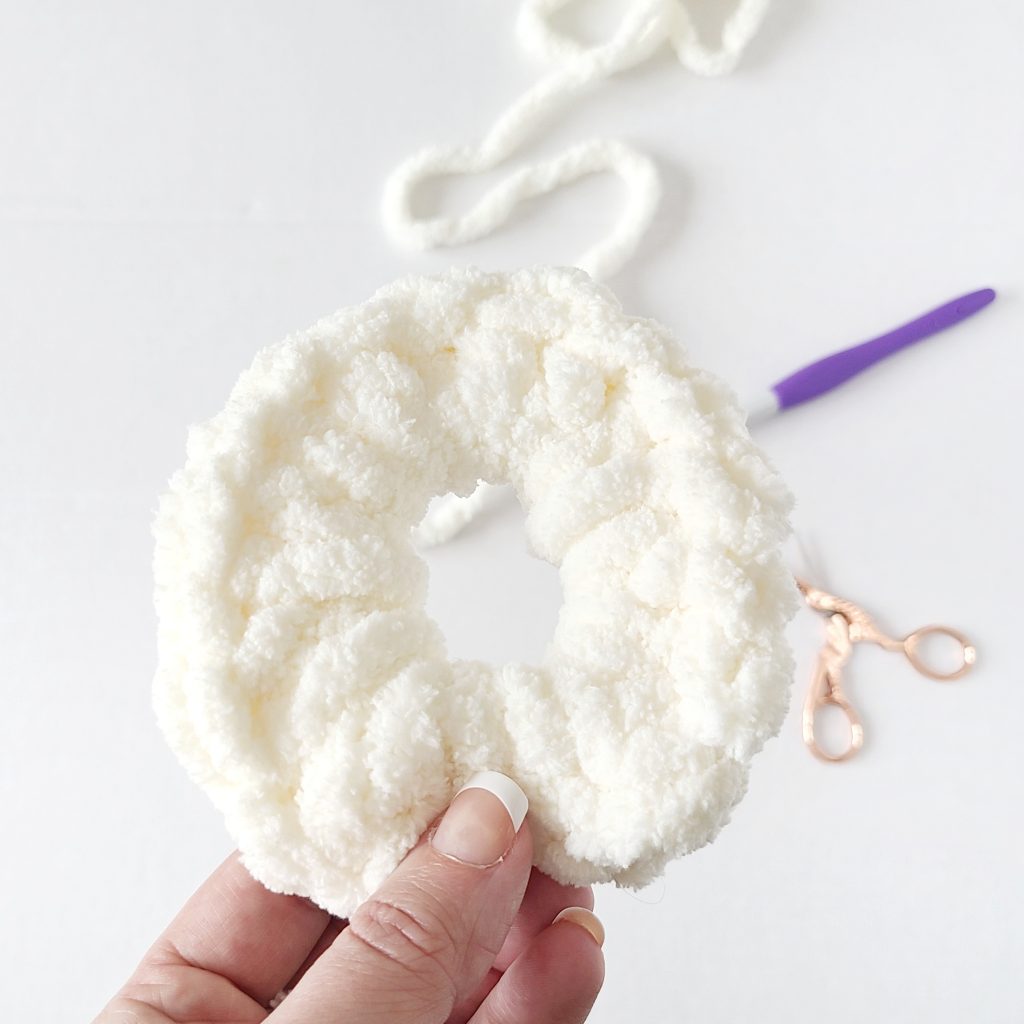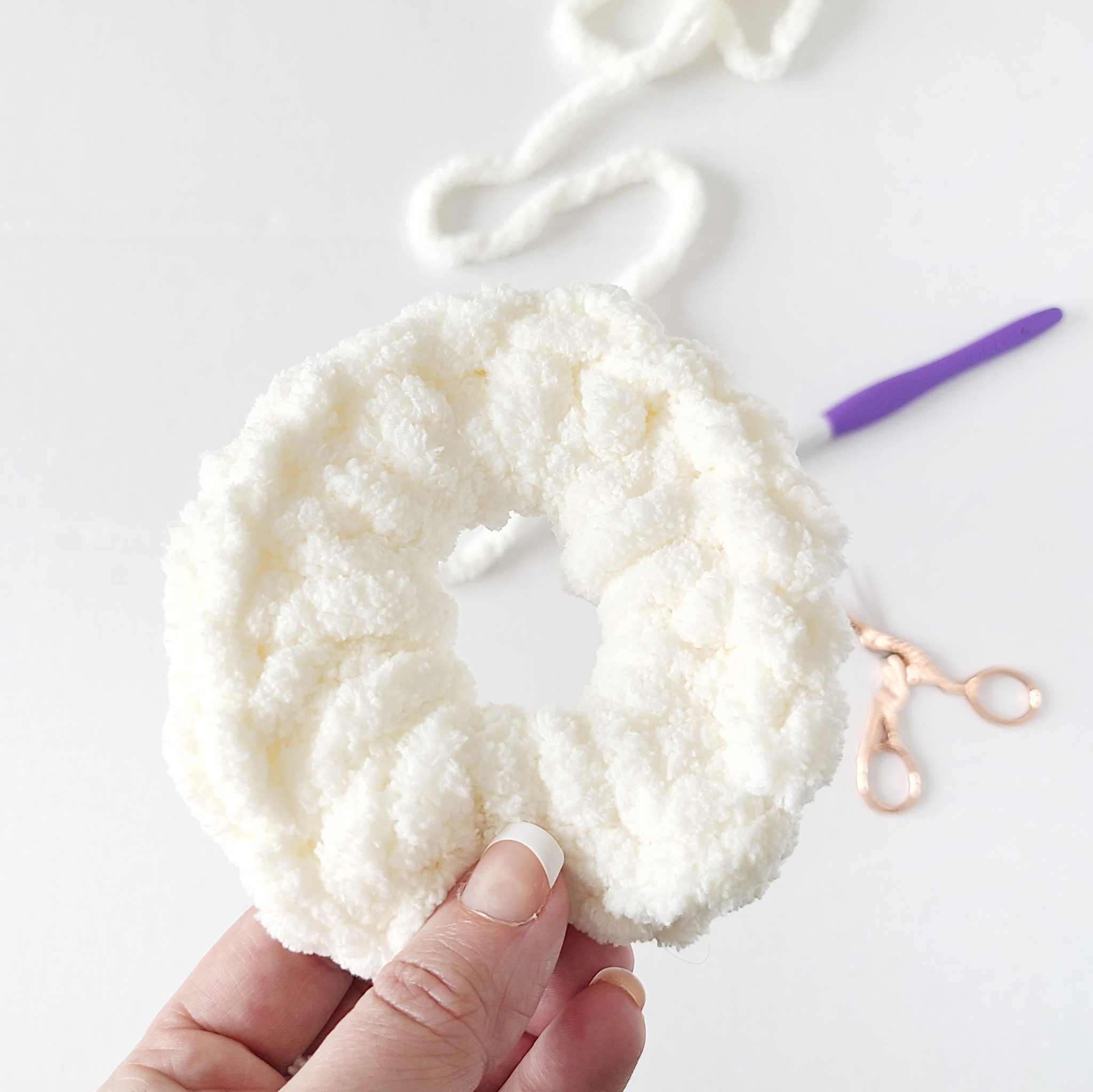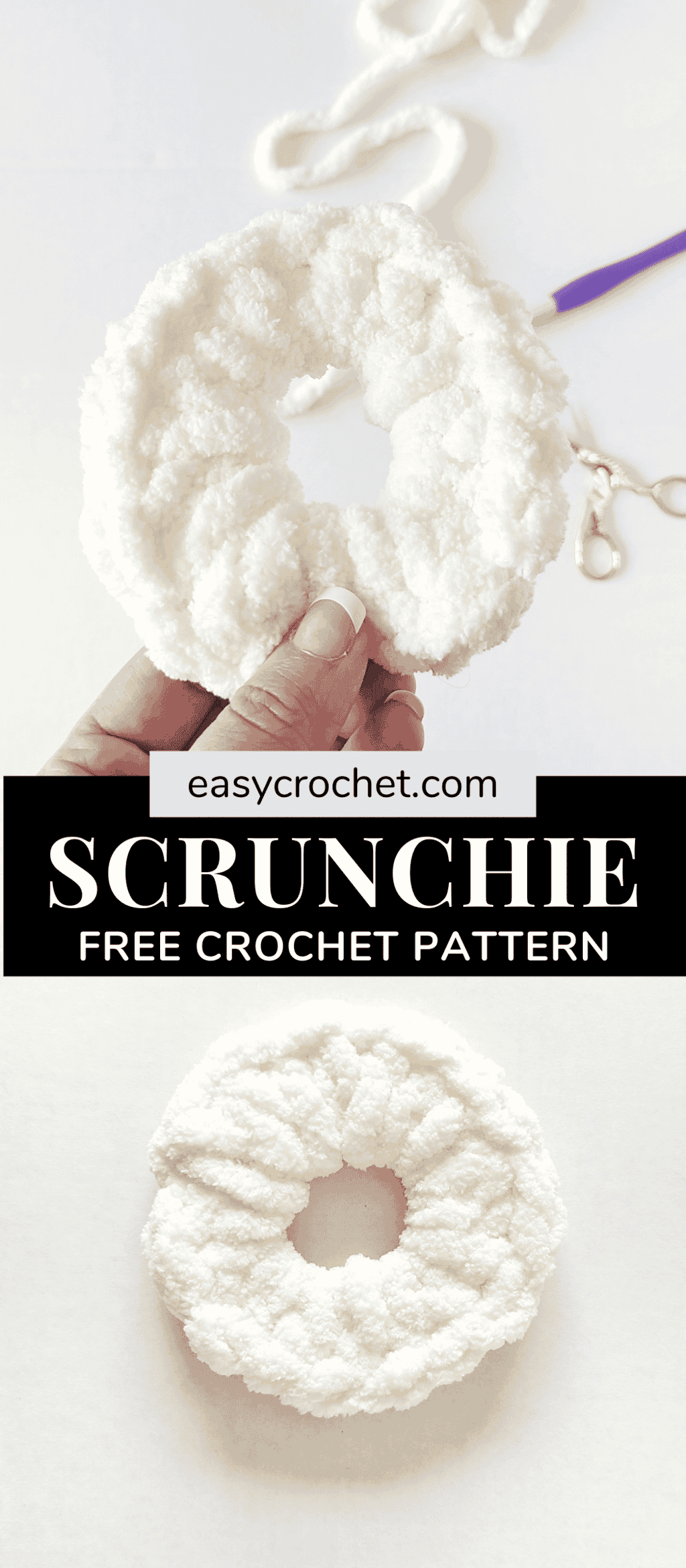 More Easy Crochet Free Crochet Patterns