5 Crochet Patterns Using Jeans Yarn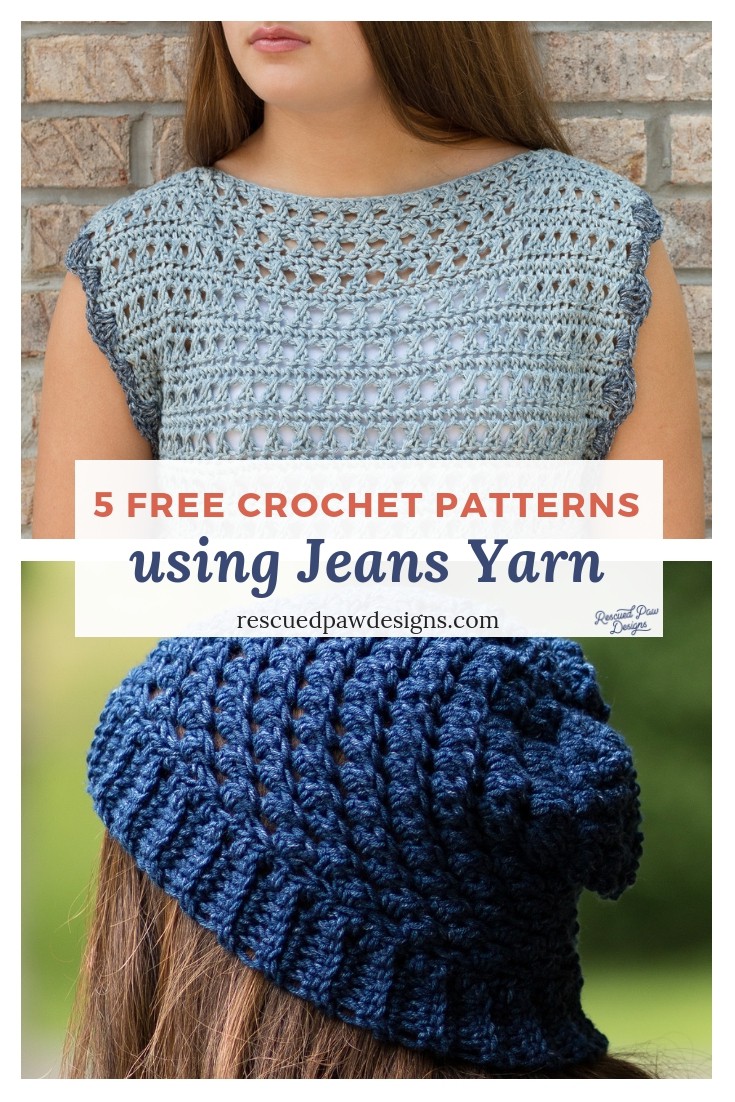 Let me tell you that Jeans Yarn line is quickly becoming one of my favorite yarns to use from Lion Brand!
Lion Brand has three different versions of this yarn, and they are all so lovely! You'll love that they have a beautiful drape, and come in gorgeous colors!
If you are looking to make a crochet blanket, hat or even a sweater this Jeans Yarn from Lion Brand Yarn would be perfect to use! Do you want to get started today? Keep on reading!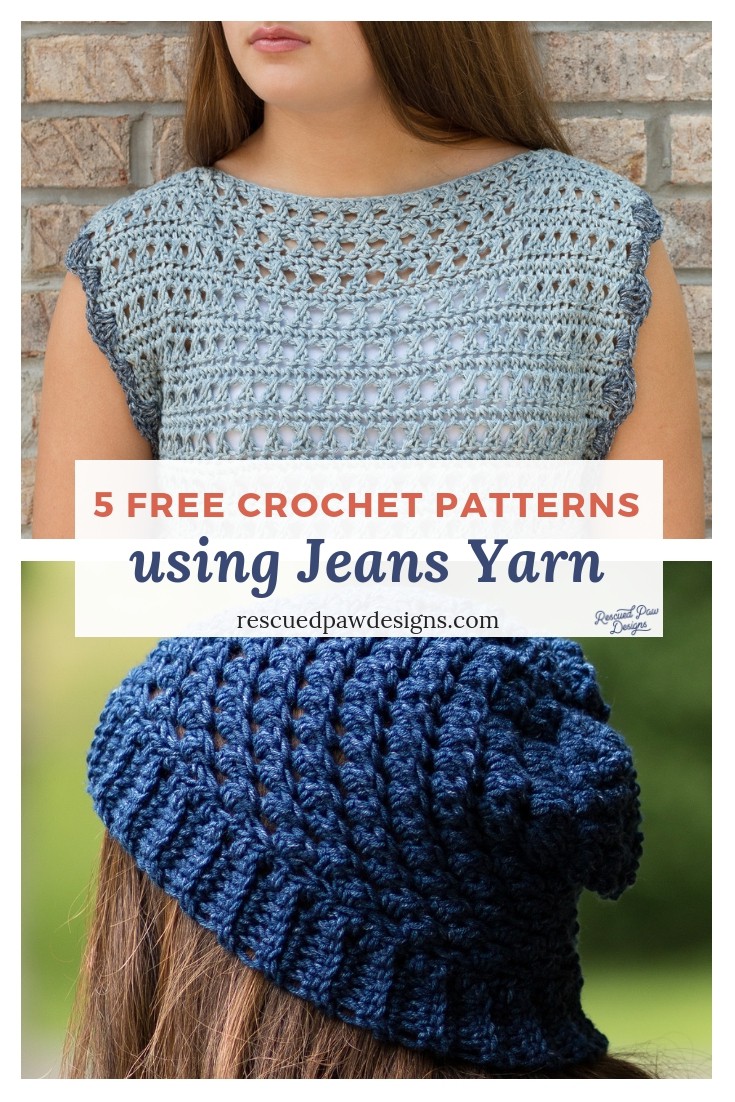 I hope you enjoy these FREE jeans yarn patterns!
The Yarn
This yarn is so amazingly soft and feels comfortable to squish from the get-go. The main yarn "Jeans" comes in seven different colors that will remind you of denim (hence the name Jeans) and is 100% acrylic!
So, not only is it beautiful, it will last a long time! Lion Brand also has a Jeans Colors version of this yarn (5 different colors!) AND a beautiful Jeans Cotton LB collection yarn too!
(Click the yarn images below to shop the colors)
Jeans Yarn
Jeans Colors
Extra Freebies
Ready to Get started?
After you pick a favorite to crochet from the list below be sure to share your Jeans Yarn creation in the Easy Crochet Facebook Group! We are super friendly in there! Promise!
Five Free Lion Brand Jeans Yarn Crochet Patterns
The Leigh crochet hat uses the Jeans Yarn in Classic and is part of the #HatnotHate campaign spearheaded by Lion Brand Yarn.
This lovely crochet wrap by One Dog Woof incorporates a variety of colors from the Jeans line to make a cozy crochet piece!
This gorgeous poncho uses two different colors of Jeans yarn and has added fringe for a fun look!
4. Easy Crochet Shrug Patttern
This shrug is easy to work up and is perfect for all seasons!
Olivia is an easy beginner-friendly pattern that works up using just two panels and takes less than a week to finish!
You May Also Like These Patterns