The Softest Yarn For Crochet Blankets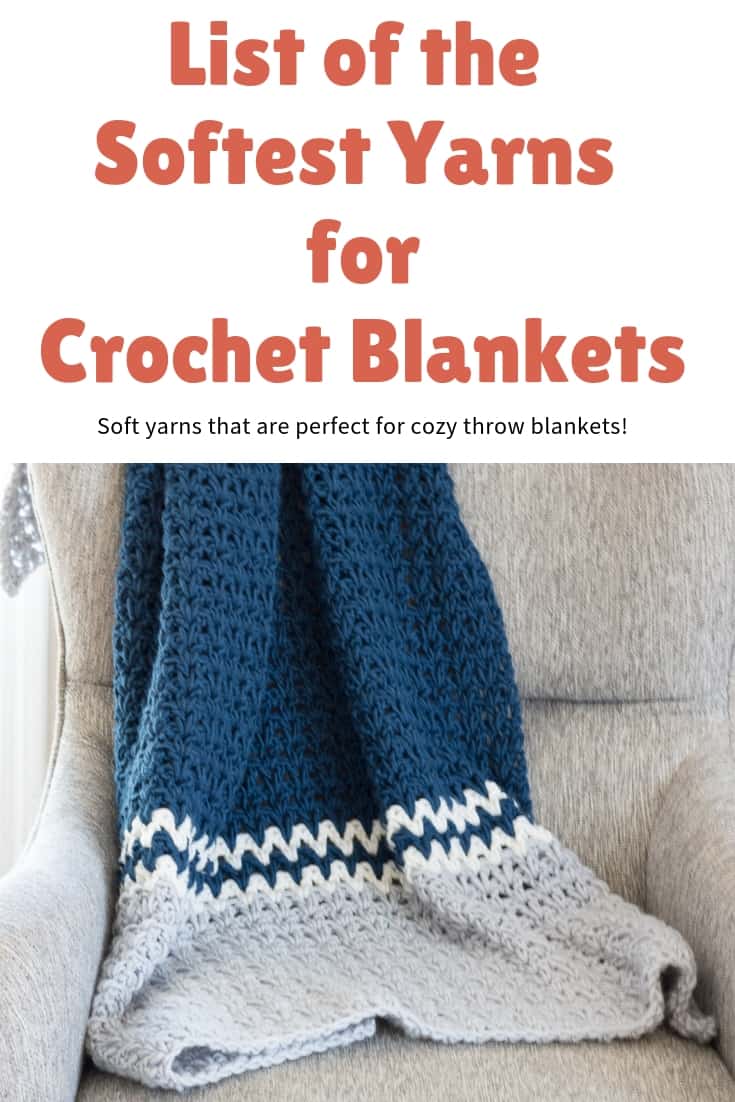 Are you looking for soft yarn for crocheting your next crochet blanket project? I can help!
I have crocheted with many yarns over the years and am so excited to let you know which ones I think are the softest yarns to use for crochet blankets!
Read on down to explore the list of soft yarn! Happy Crocheting!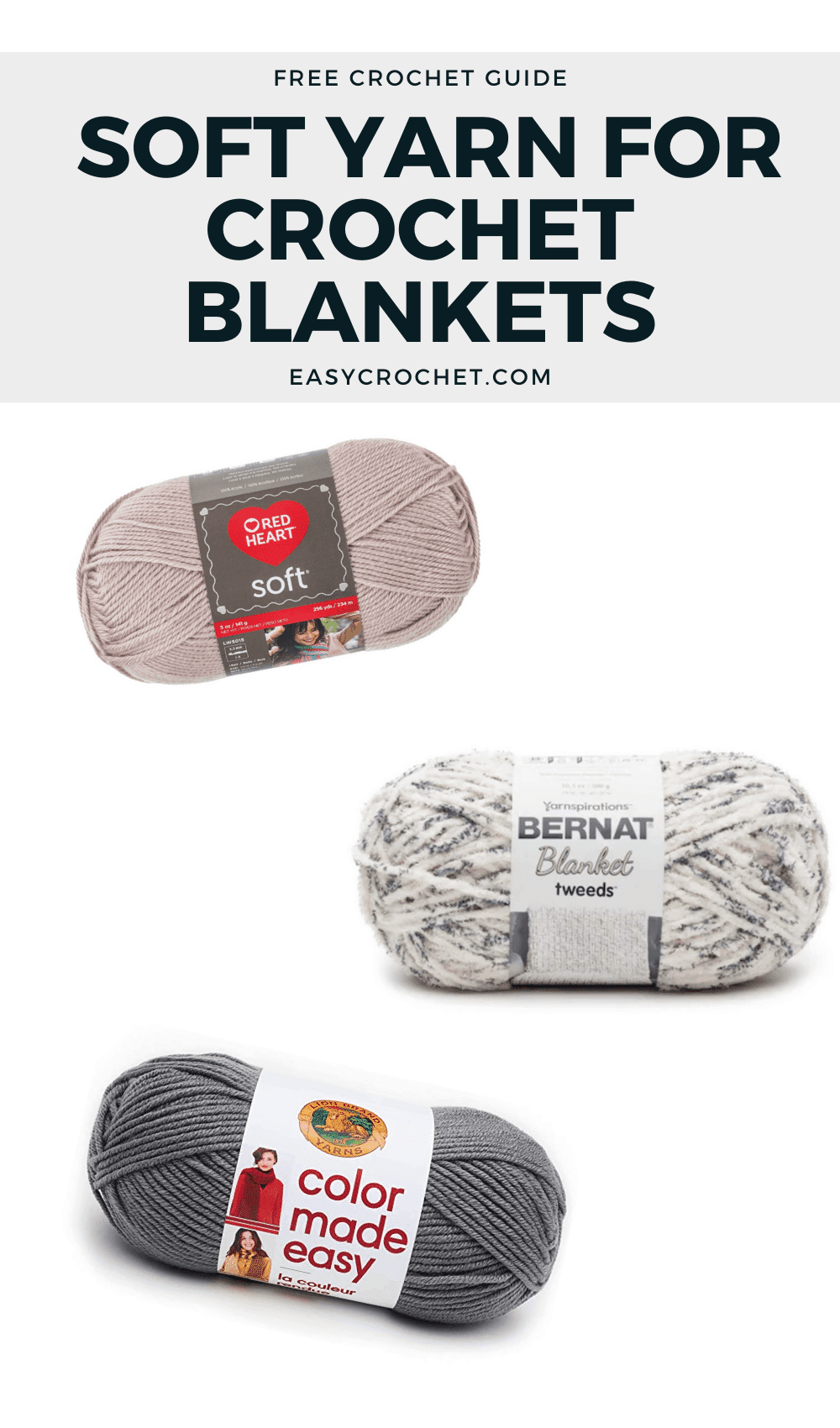 The Best Soft Yarn for Crochet Blankets
Take a peek at the list below to see the softest yarn for blankets I recommend. These are all ones I have used in the past (and currently too!) Keep on scrolling down to learn a little more about each yarn.
Which One Is Your Favorite Yarn?
Like I mentioned before I designed quite a few blankets over the past 5 years and probably my favorites are the ones that are quick, use simple stitches & are extra soft yarn.
I love my simple color block blanket, my v-stitch blanket design, and easy baby blanket pattern just to name a few.
I think you'll love this list of soft yarns, and be sure to let me know in the comments which one is your favorite!
The Best Soft Yarn for Crochet Blankets & Afghan Projects
If you have been wondering what is the softest yarn for a blanket, then use this list below of some of the softest acrylic yarn available to pick from for your next crochet blanket project.
You can't go wrong with any of these soft yarn choices. Enjoy!
5 of the Best Yarns to Use for Soft Crochet Blanket Projects
Explore the list below to find the best yarns for your next crochet blanket or afghan pattern.
Bernat Blanket yarn is probably, in my opinion, the best yarn for blankets! It's a bulky 6 yarn and comes in a big variety of colors. I'll link some up below, so you can check them out.
The best thing about this yarn is that it works up fast, which means it's perfect for blankets and throws! You may enjoy my Sea Soft Baby Blanket Pattern featuring this yarn.
Click the image below or the button to take a look at this cozy soft blanket yarn!
---
This soft yarn from Red Heart is amazingly soft and has a beautiful drape. It looks great when worked up as a blanket, both in knit & crochet. This beautiful worsted weight yarn comes in 48 colors and also comes in a fashion soft variety AND chunky soft variety!
How awesome is that? I will link up the yarn below, so you can check it out and decide which color is your favorite! If you use this yarn, be prepared for really soft blankets!
Click the image below or the buttons to take a look at this cozy & soft yarn!
---
The Color Made Easy yarn is hands down my favorite bulky 5 yarn that is available right now! Lion Brand hit the nail on the head with this one, and boy, I am SO happy they decided to make this available.
I recently designed a V Stitch blanket for my son using this yarn, and it turned out super cute! This fiber is one of the best yarns for crochet blankets! Click the image below to check this yarn out to see if it's the one you might want to try.
Click the image below or the buttons to take a look at this cozy and soft yarn!
---
Caron Simply Soft is a worsted weight four yarn and is exactly as the name suggests, SOFT! This line comes in an outstanding variety of colors, tweeds and more! Caron simply soft is an extremely cozy yarn and is considered one of the best yarn for baby blanket design.
---
Feels like Butta Yarn is so soft and is easy on the hands when you are working with it.
I used it to create the baby chevron blanket and plan to use it on even more projects in the future! If you are looking for the best soft yarn for blankets, then this yarn may be it.
I Hope You Enjoyed This List of Soft Yarns!
I hope you enjoyed this list of soft yarn brands and found a new favorite soft yarn to crochet with!
Be sure to check out the free crochet patterns I have listed below to use your new yarn on.
Check Out These Crochet Blanket Patterns