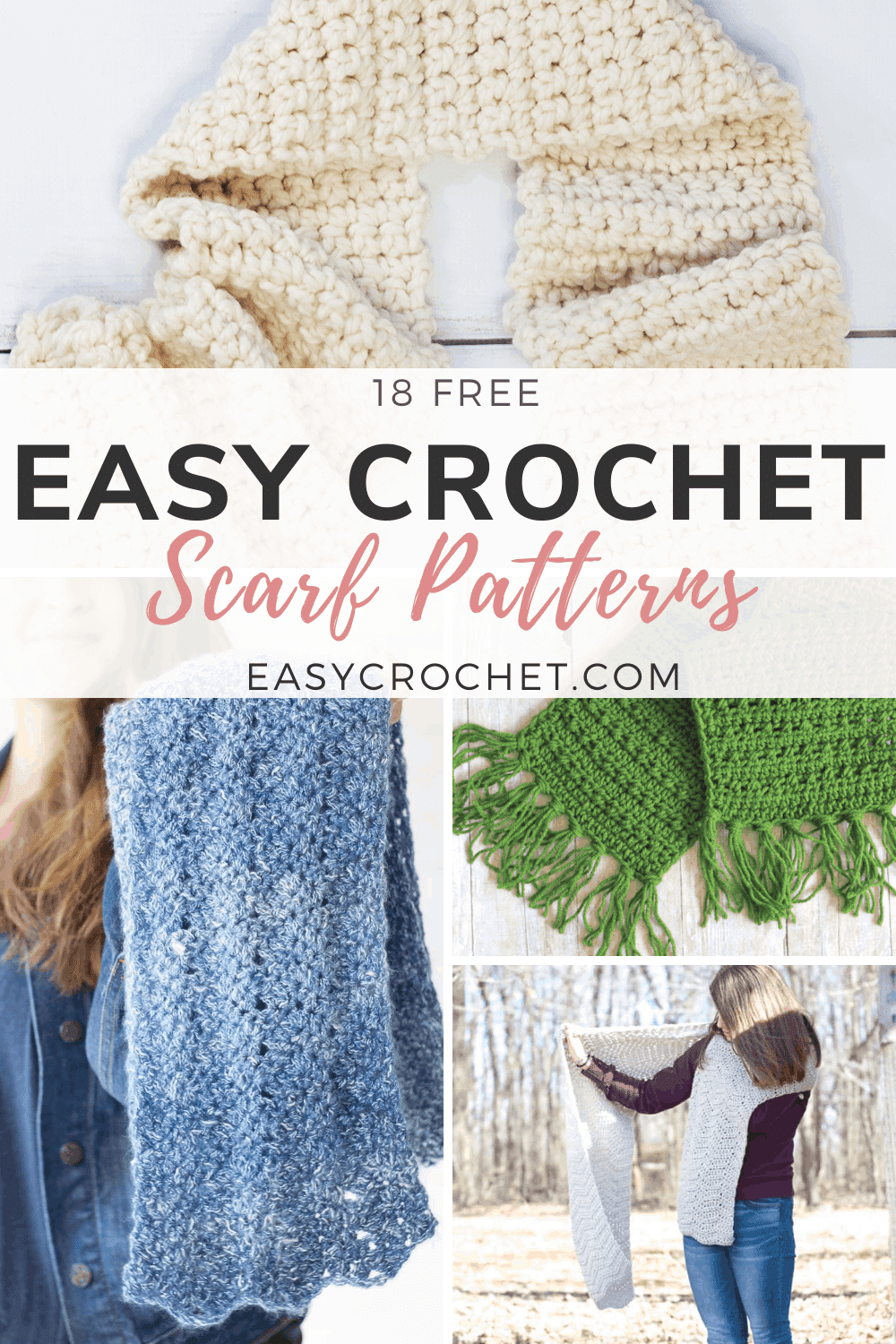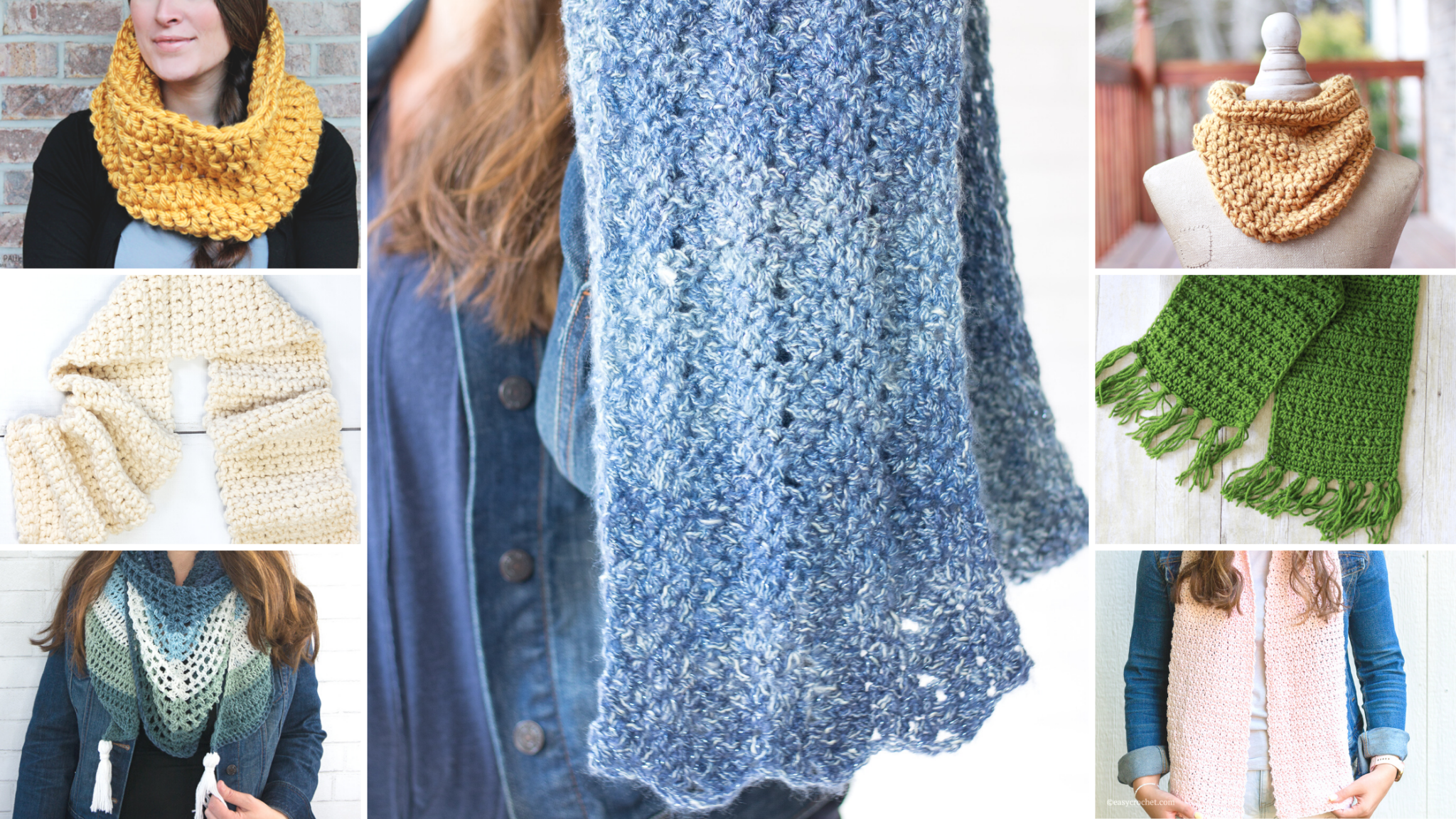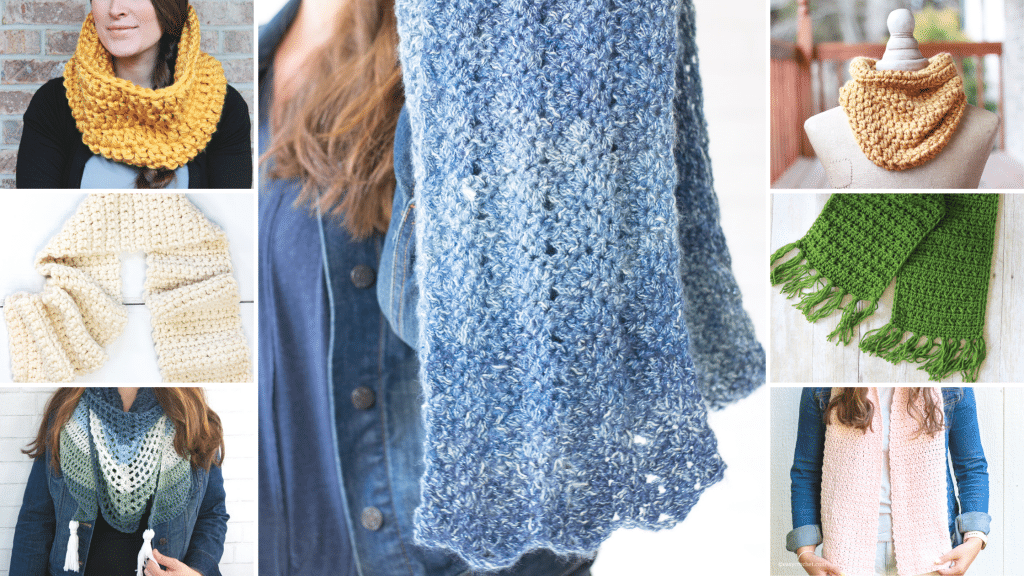 18 Crochet Scarf Patterns That are Easy to Make
Crochet scarves are a great beginner crochet project to start with when you are first learning how to crochet. They are typically worked in rows and are typically small which means they are a quick make.
If you want to crochet a scarf but aren't sure which one to pick from the many free scarf patterns online this post can help! Below I highlighted some of the best scarf patterns you can crochet from easy to crochet ones to ones that are a bit more advanced!
This list of all free crochet patterns will be a mixture of beginner patterns, intermediate and then finally advanced scarf pattern designs. When I mentioned advanced scarves, I just mean ones that use more than one crochet stitch in combination, and not necessarily that they are difficult to crochet.
The crochet skill levels of these patterns will vary, but shouldn't be anything too hard to tackle when crocheting. I am confident there is a crochet scarf in this collection that is perfect for you to try!
Happy Crocheting!
Free Crochet Scarf Patterns
---
---
I hope you enjoyed all these free scarf patterns and found one that you are itching to make! If you do make one please share it with the Easy Crochet community!

More Free Scarf Patterns To Crochet
Explore the list below of even more free crochet scarves that you can create. All of these easy crochet patterns were free at the time of this post!
Print the Scarf Patterns
Some of my designs are available to print for a low cost. If you decide to purchase you will receive the PDF in your email and you then can make it on the go or wherever you'd like. Thank you for supporting Easy Crochet. <3