The Best Crochet Stitches for Scarves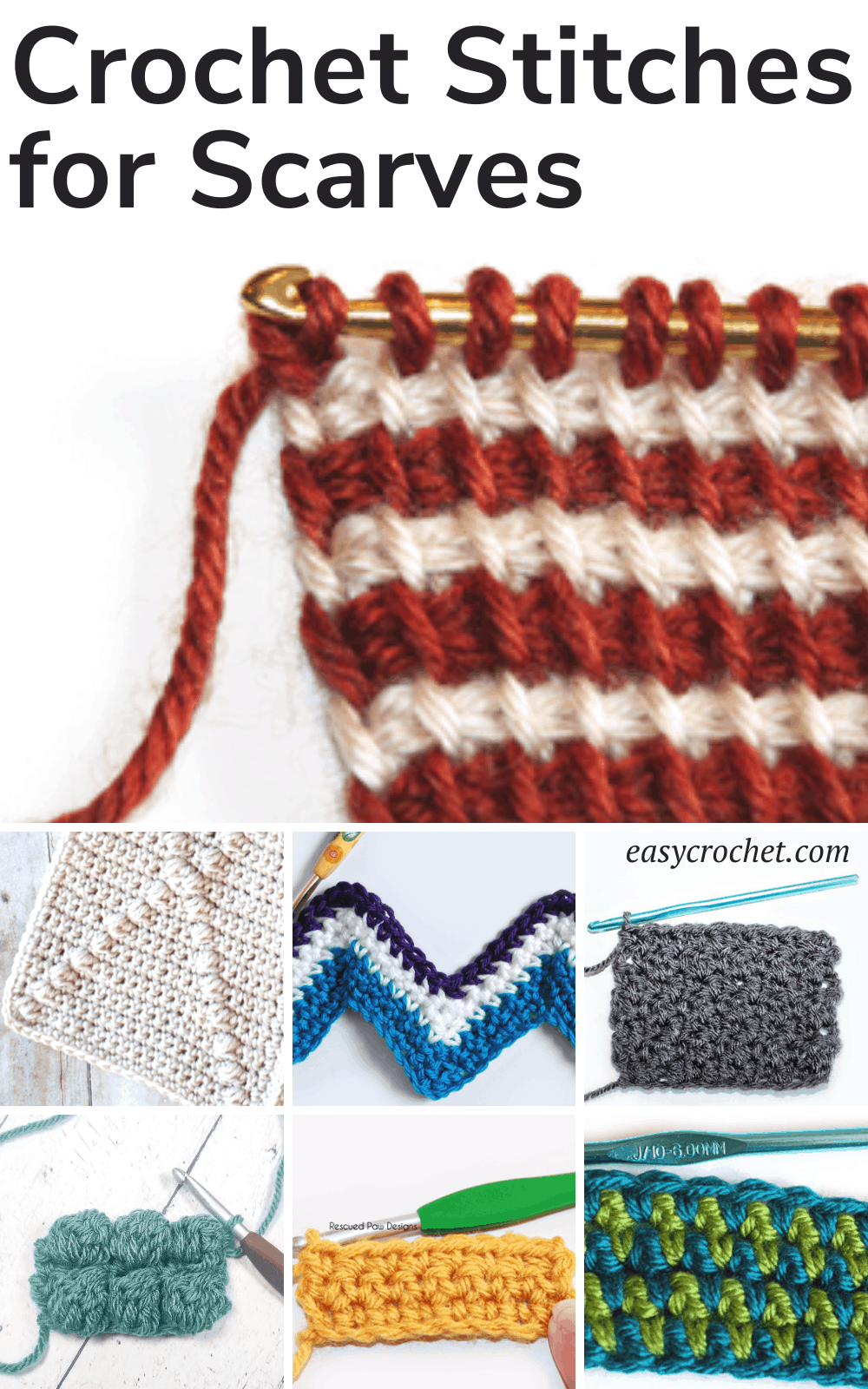 Crocheting a scarf is a great way to use up extra yarn, make a quick project and experiment with different crochet stitches. Below you can learn about a few different crochet stitches for scarves and which ones are my favorite to stitch up into a scarf!
You will find that crochet stitches can make a big difference in how comfy or warm a scarf is, depending on how they are crocheted.
If you use open stitches in a scarf, it won't be as cozy as a tight single crochet or half double crochet stitch.
In comparison, if you use a looser stitch like a double crochet or granny stitch, it will more than likely have more drape and be comfortable.
Since most scarf patterns are fairly small projects, you can play around with all the different types of crochet stitches for scarves below to find the one that you like best! You can also use our scarf size chart and scarf calculator to help with crocheting a scarf.
After you take a look at all the unique crochet stitches for scarves, be sure to check out a few of my crochet scarf pattern suggestions below the post too!
Easy Crochet Stitch Patterns for Scarves
---
The single crochet is the simplest of all the crochet stitches and is one most beginners learn when first starting. When used in crocheting a scarf it leaves a clean modern look which is always a positive.
Want to make a scarf with this stitch? Have a look at this beginner-friendly scarf pattern.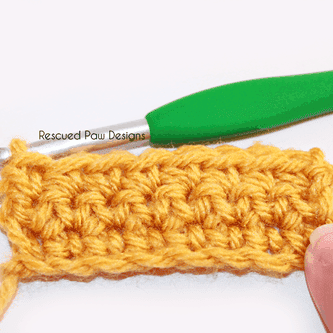 This version of the spike stitch uses single crochets, but with two colors to add variety. If you'd like to have more than two colors in your scarf, they can easily be added!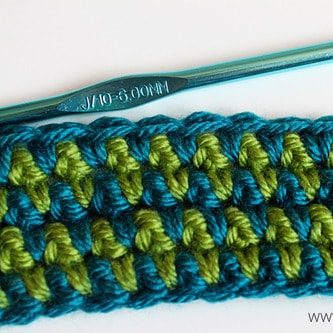 Tunisian crochet is quite fun to work up and EASY! When, working Tunisian crochet, can use a regular crochet hook or an afghan hook when making a scarf.
You can make a cowl or scarf with the Tunisian Simple Stitch and see first hand how beautiful this stitch is worked up.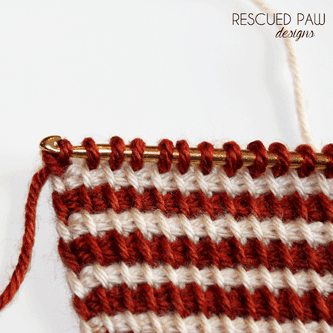 The bobble stitch featured below uses a combination of five double crochets clustered together to create a fun bobble look! This style of crochet stitch would add great texture to a crochet scarf!
Take a look at this bobble stitch crochet scarf pattern to see how great this stitch looks worked up in a design.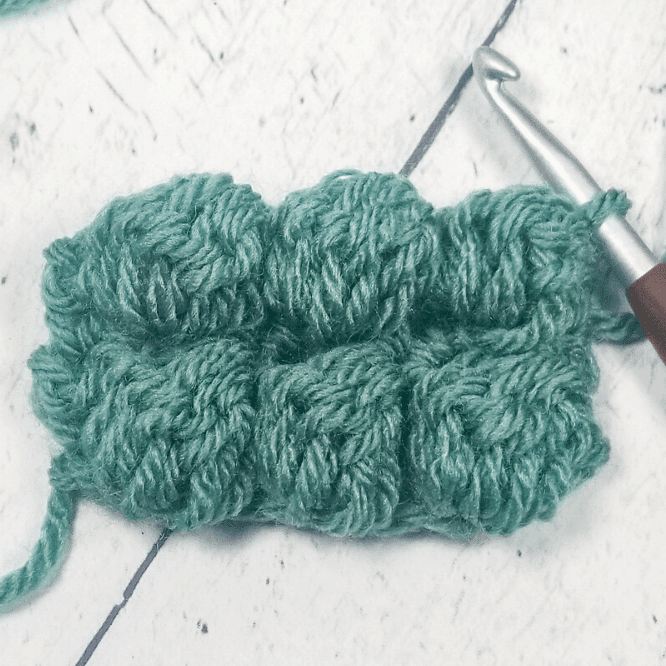 A classic chevron looks great in a scarf design and is straightforward to work up! If you can single crochet, then you can make this chevron stitch pattern.
Take a peek at this chevron stitch scarf pattern to see how modern and beautiful it looks.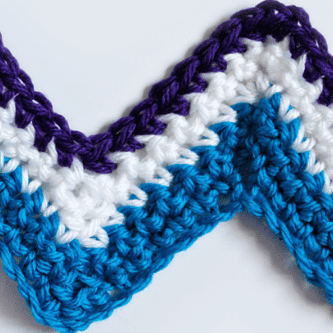 The puff crochet stitch is easy to crochet a scarf with, looks similar to a bobble stitch. If you want a thick textured scarf, this is the stitch for you!
Take a look at this puff stitch crochet scarf to try your hand at it!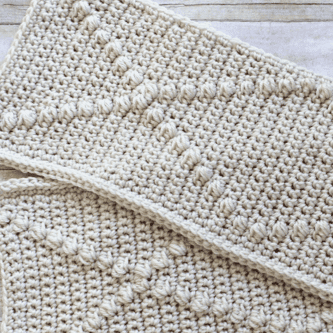 The griddle stitch is a combination of single crochets, double crochets and chains to great a beautiful textured piece. This stitch would look perfect in a scarf if you want a classic, simple look.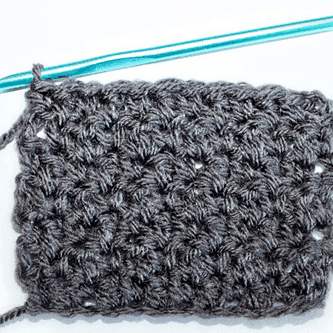 The waffle stitch is that is made up of double crochets and front post double crochets. It creates a waffle look to the fabric you stitch up and looks wonderful when it's crocheted into a scarf. Use our step-by-step photo tutorial to learn the waffle stitch and to start making a scarf!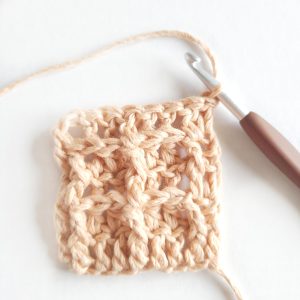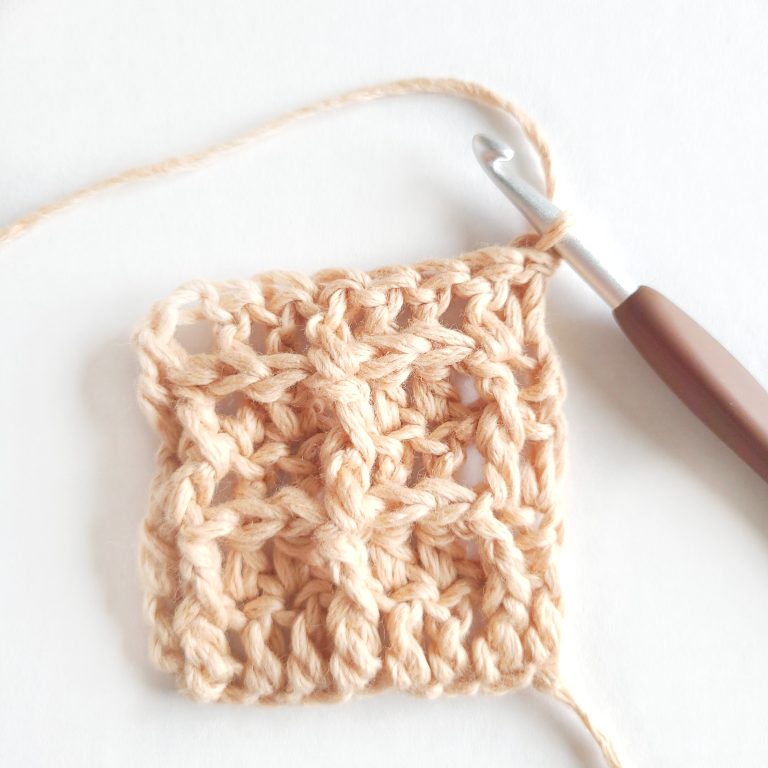 ---

I hope you enjoyed this fun list of some of the best crochet stitch for scarf patterns.
I also hope you found on that you will make a crochet scarf out of soon! If you have any more fun ideas for stitches, please join the Easy Crochet Facebook Group or leave a comment here on the blog.
Free Crochet Scarf Patterns
More Crochet Stitches to Learn
If you liked this stitches post, you may also enjoy this list of blanket stitches that are fun to try, too!