7 Cozy Fall Crochet Scarf Patterns You'll Love
Fall's here, and what's better than a homemade scarf to keep you warm? Whether you're a beginner or a crochet pro, we've got seven awesome scarf patterns that are perfect for Autumn.
Grab your yarn and let's get started on these fun Fall scarf designs!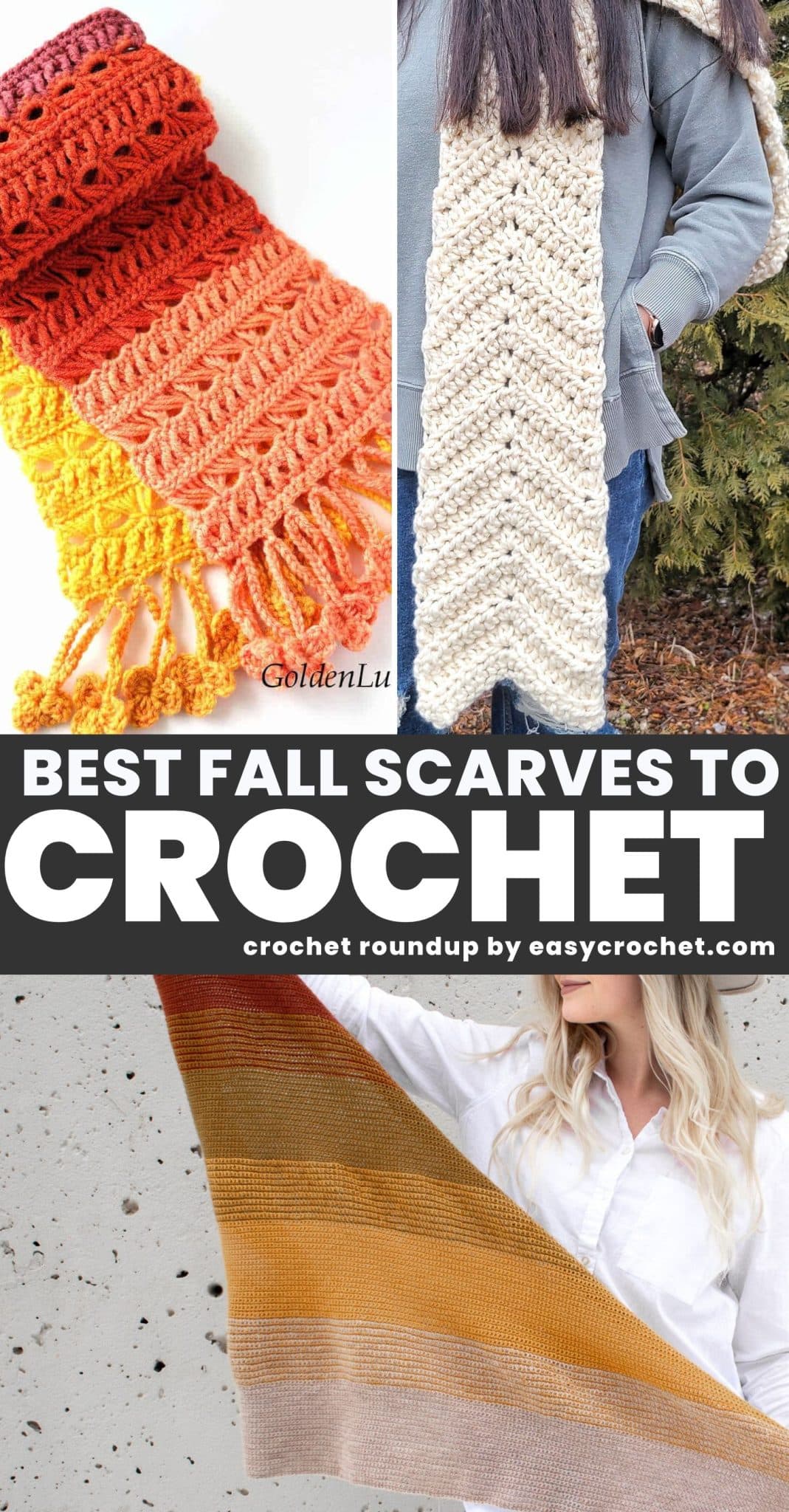 Related: You may enjoy our collection of 10 Free Fall Crochet Patterns if you enjoy crocheting Fall patterns.
---
Free Fall Crochet Patterns for Scarves
Fall is just around the corner, which means it's the perfect time to break out the crochet hooks and get to work on some cozy scarf patterns. Here's a roundup of seven amazing patterns that'll keep you warm and stylish all season long.
Chunky Infinity Scarf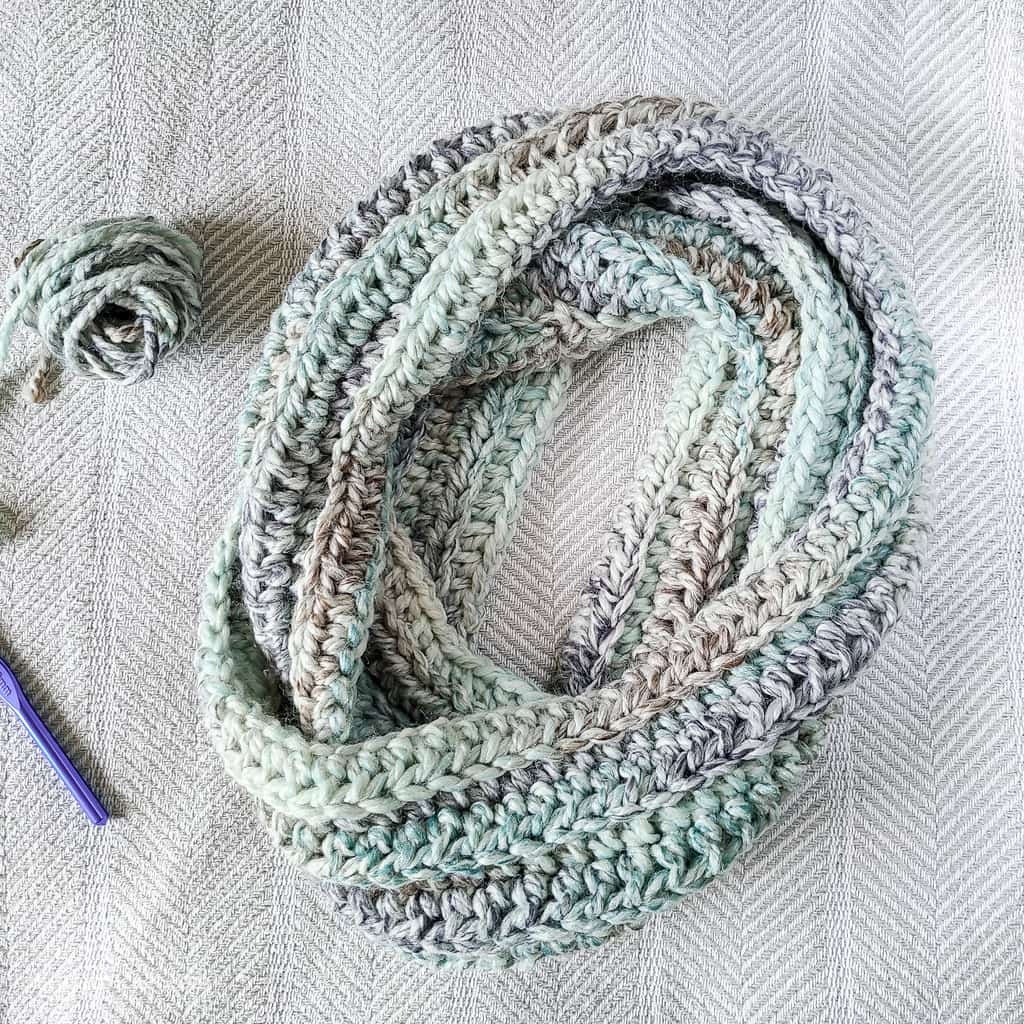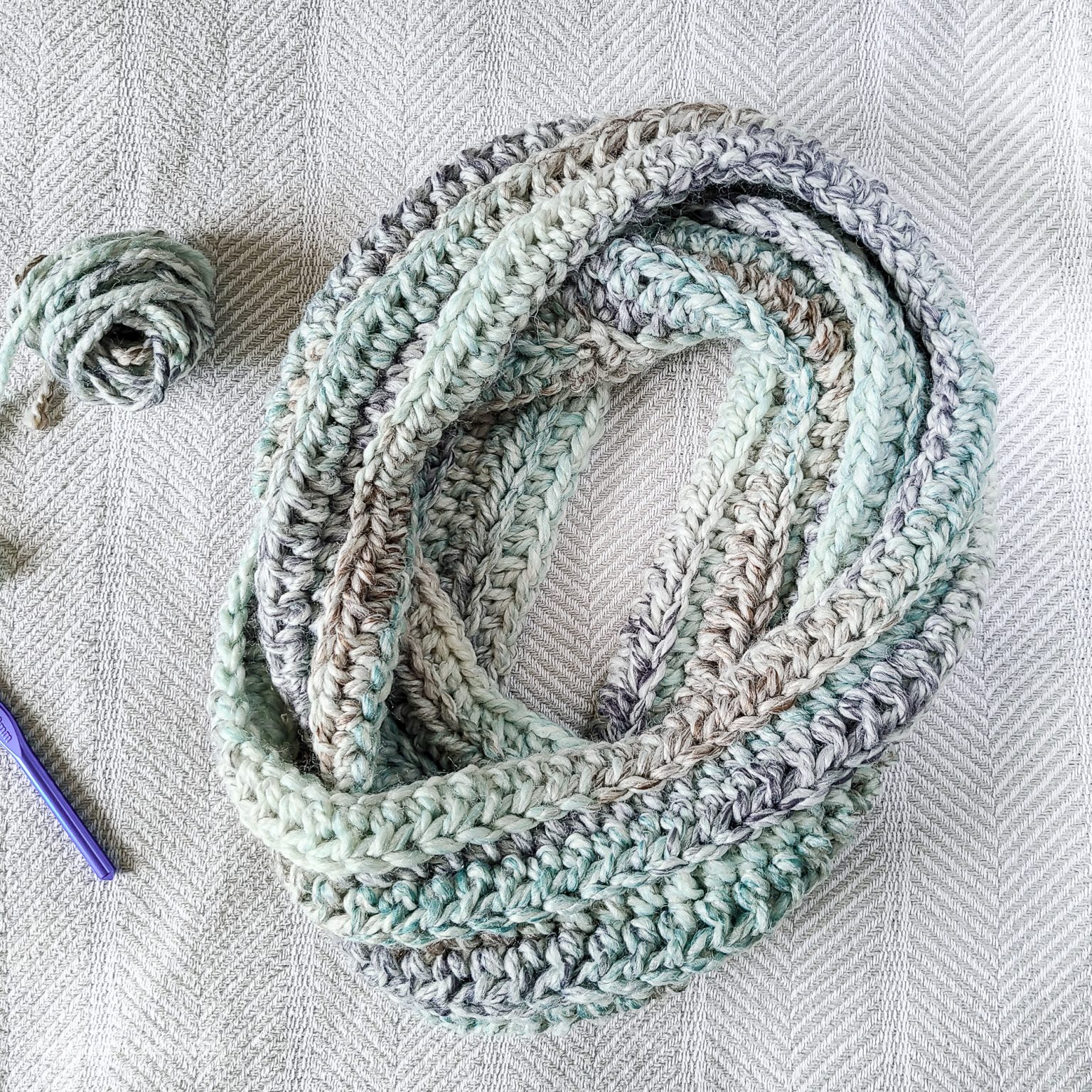 Why It's Perfect: This scarf is all about comfort and warmth. The chunky yarn and a big hook size make for a quick and easy fall project. Perfect for beginners and a great last-minute gift!
Yarn: Lion Brand Wool-Ease Thick & Quick in Sea Glass
---
Chevron Scarf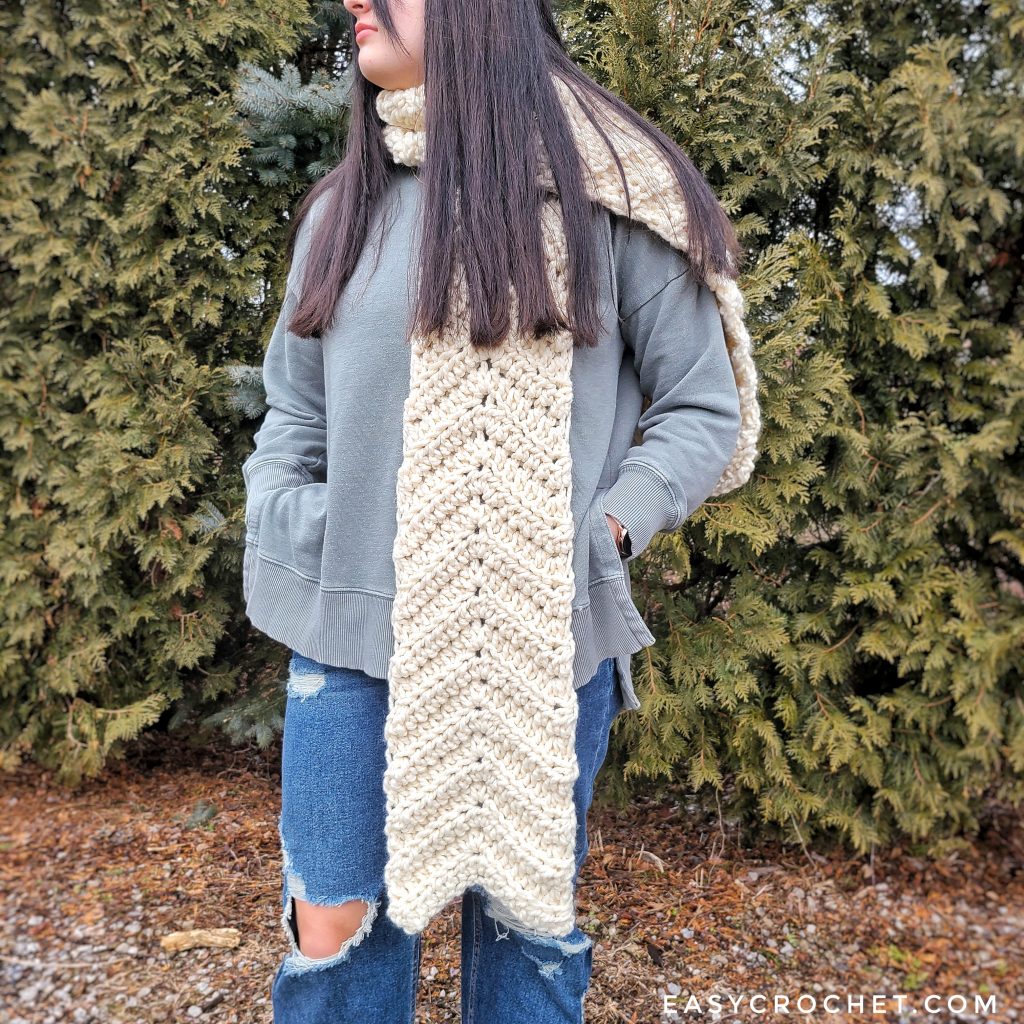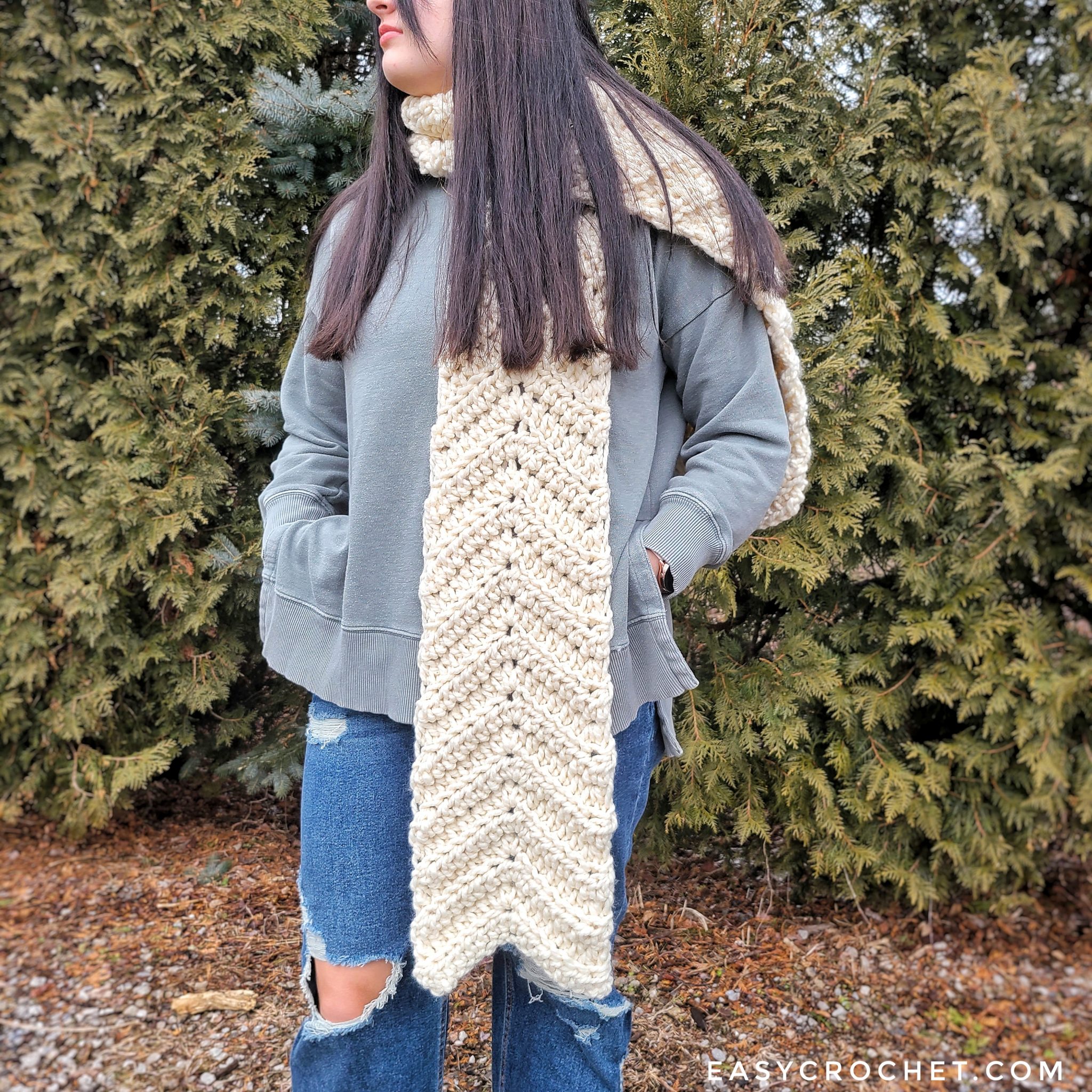 Why It's Perfect: Want to spice things up a bit? The chevron pattern adds a dynamic visual effect (think tons of texture!) with the ridges of the stitches. Plus, you can play around with autumn colors like burnt orange, forest green, and deep burgundy or go for a soft cream like I did!
Yarn: Lion Brand Wool-Ease Thick & Quick in Fisherman
---
Hooded Scarf (Scoodie)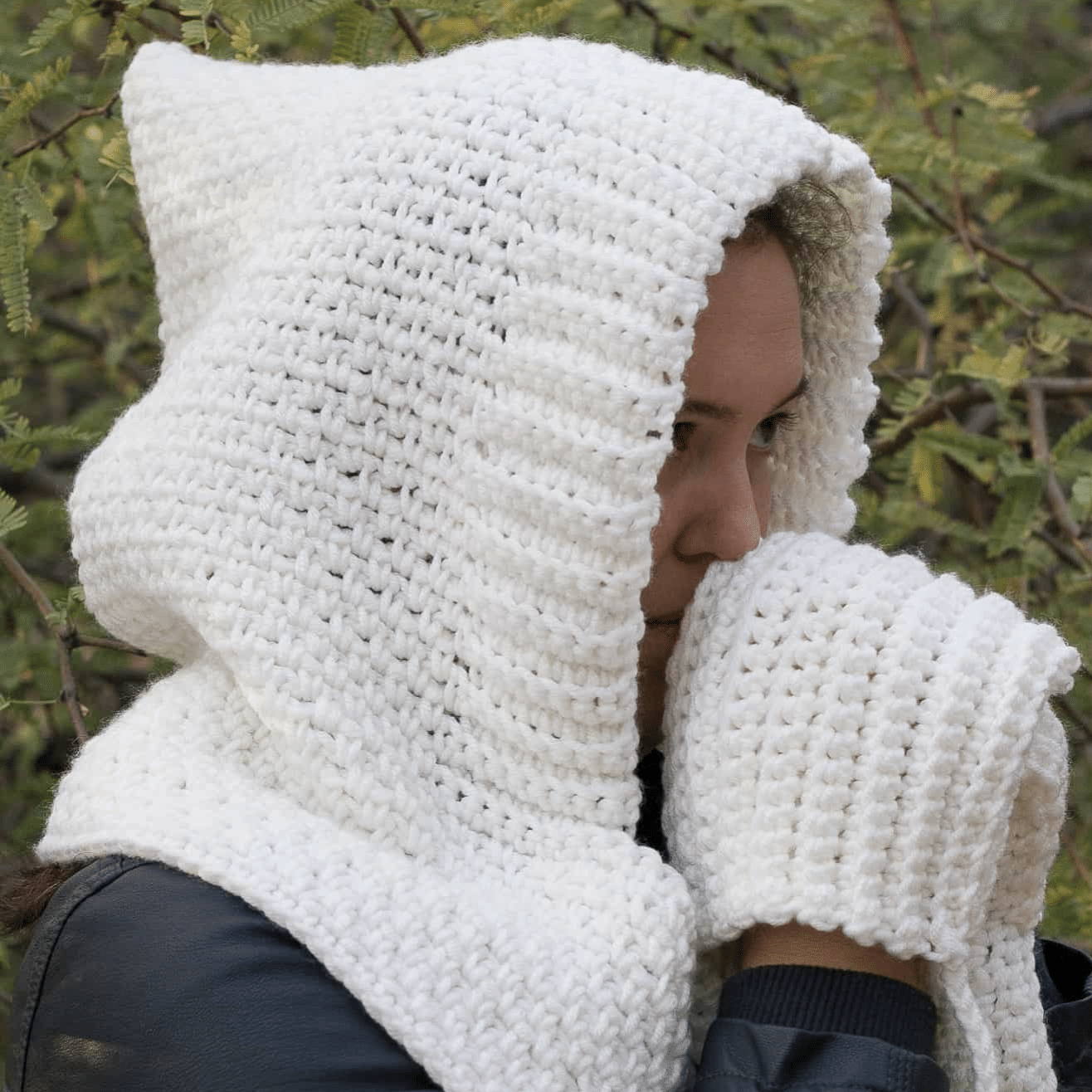 Why It's Perfect: Why settle for just a scarf when you can have a hood too? A scoodie! This two-in-one piece is super practical and perfect for a night out at a football game.
---
Broomstick Lace Scarf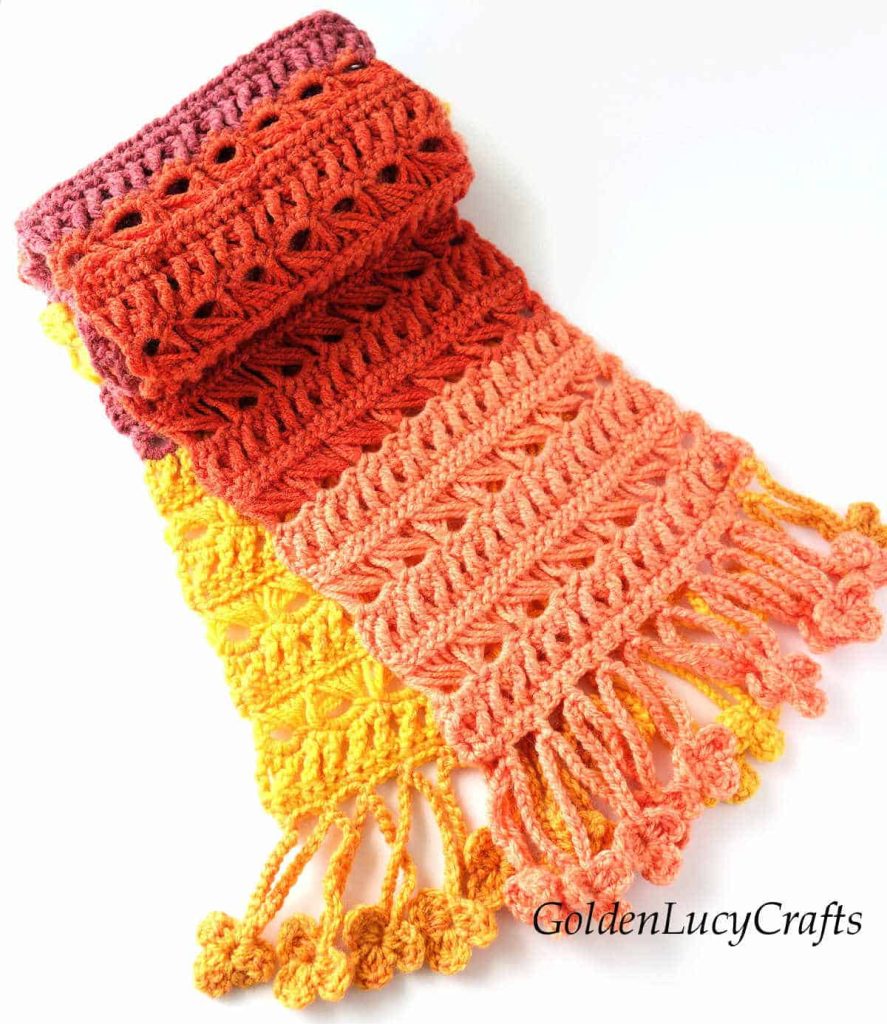 Why It's Perfect: This one's for the crocheters who love a bit of a challenge. Broomstick lace might look complicated, but it's actually a lot of fun once you get the hang of it. A delicate choice that's still warm and has amazing fall colors!
Yarn: Caron Cakes in Pumpkin Spice
---
Related: If you like all these scarf designs, you may like the Green Fall Scarf Pattern too!
---
Granny Square Scarf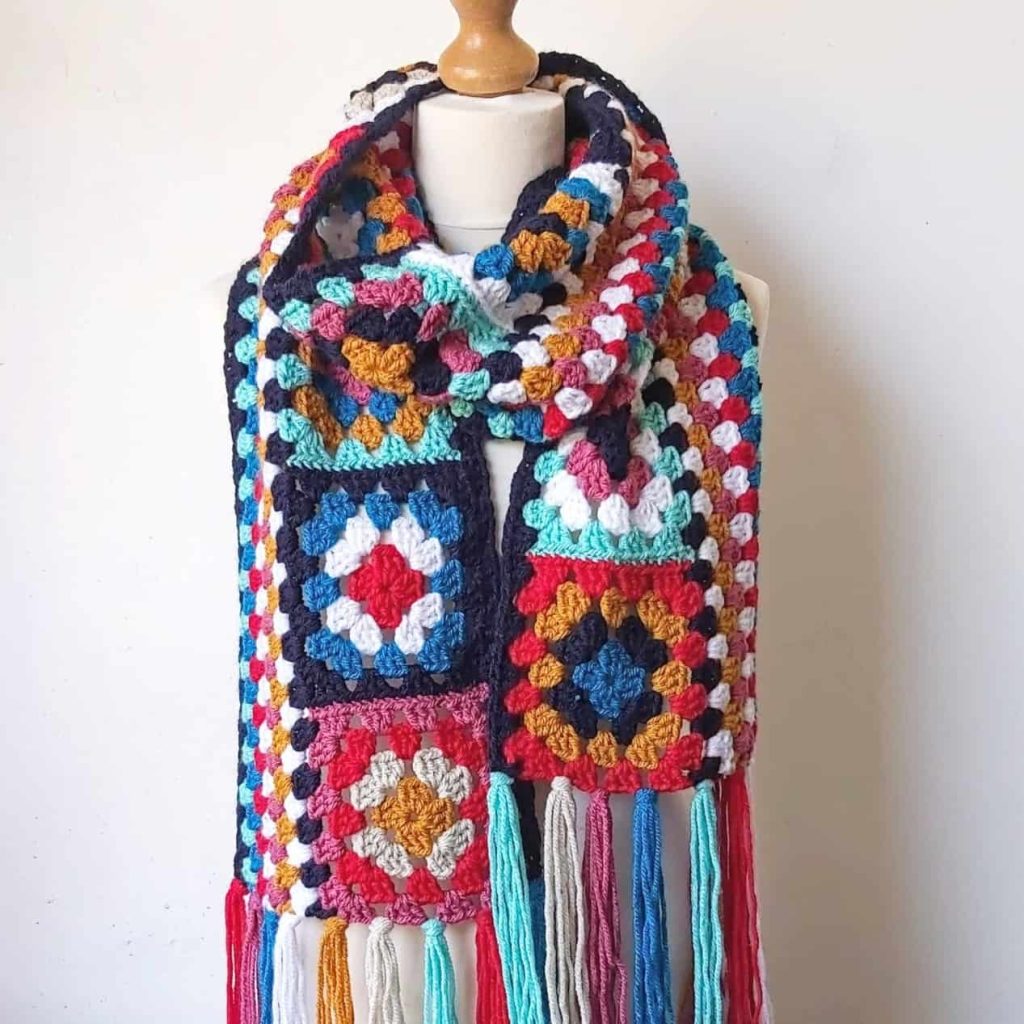 Why It's Perfect: Granny squares are classic for a reason. Whip up some squares in various fall colors, stitch them together, and voilà! A customizable scarf that's uniquely you and ready to wear for the fall weather.
Yarn: Stylecraft Special Aran
---
Asymmetrical Triangle Scarf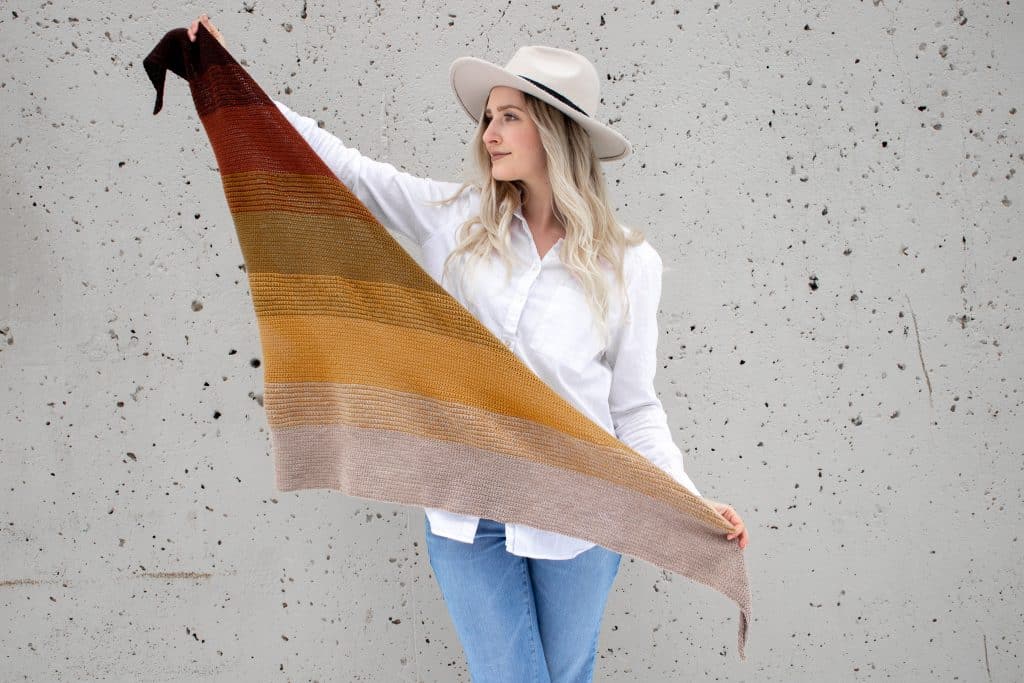 Why It's Perfect: Looking for something trendy? An asymmetrical triangle scarf brings a modern touch to your fall wardrobe. The angular shape makes it versatile for styling too, and the colors scream Fall!
Yarn: Palette Fingering by WeCrochet
---
Tassel-Ended Scarf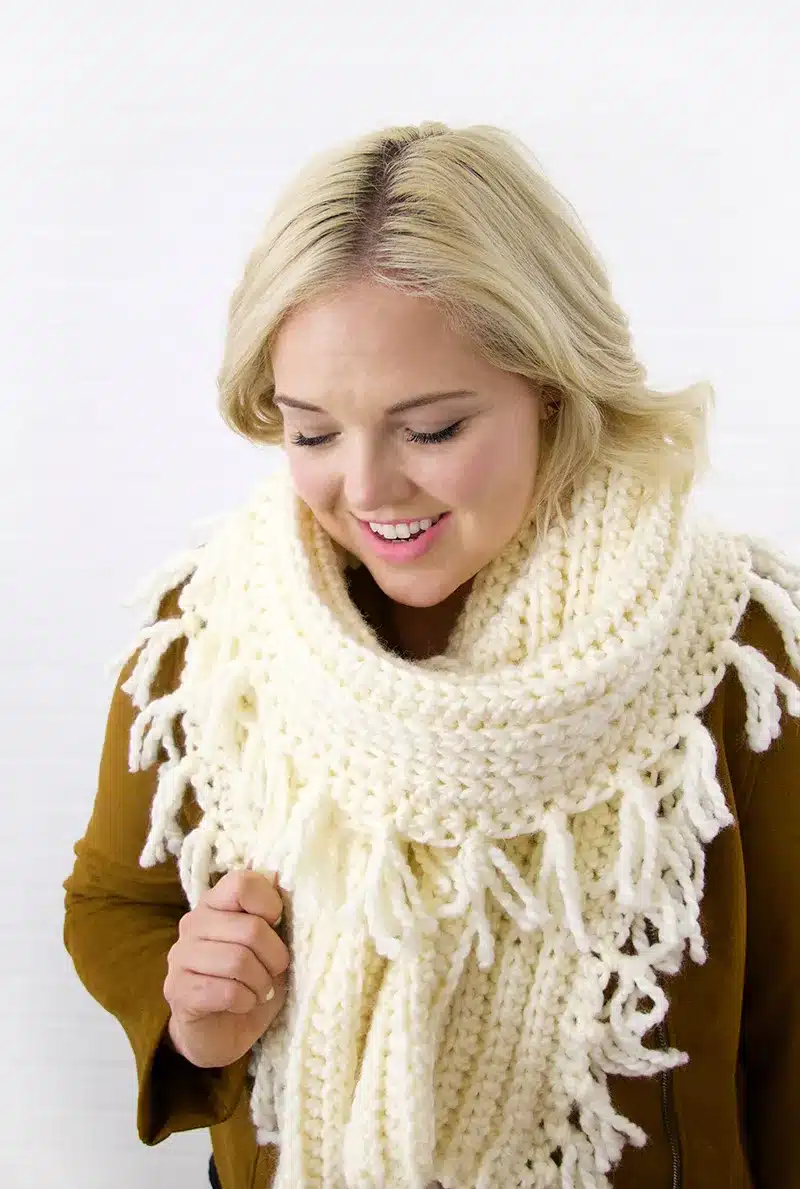 Why It's Perfect: This pattern is as straightforward as it sounds. A simple scarf made snazzy with the addition of some playful tassels. It's all about the details.
Yarn: Super Bulky #6 weight yarn
---
So there you have it! Seven fall-perfect scarf patterns to keep your crocheting self busy this season. Whether you're a newbie or a seasoned crocheter, there's something here for everyone.
More Free Fall Crochet Patterns