What is Worsted Weight Yarn?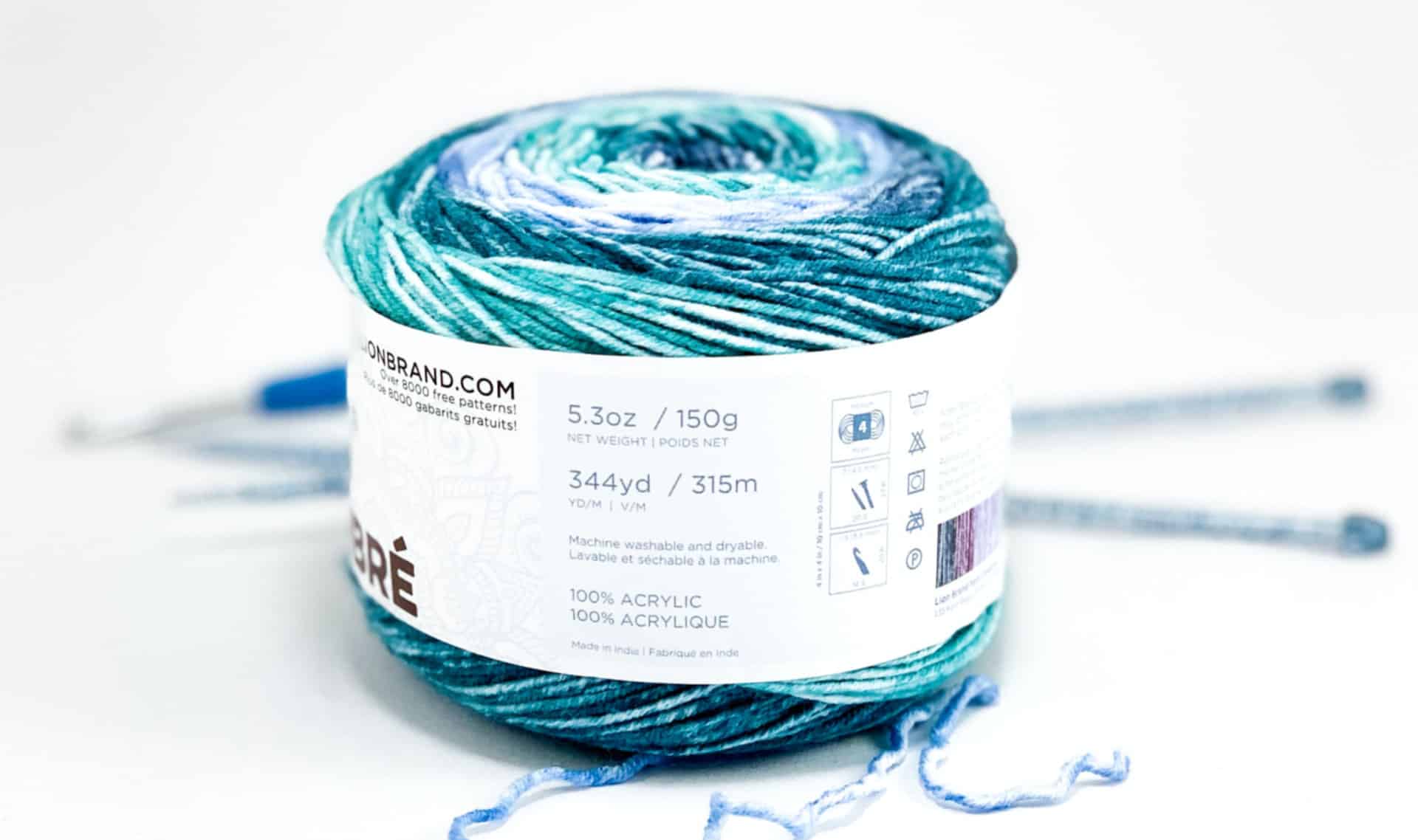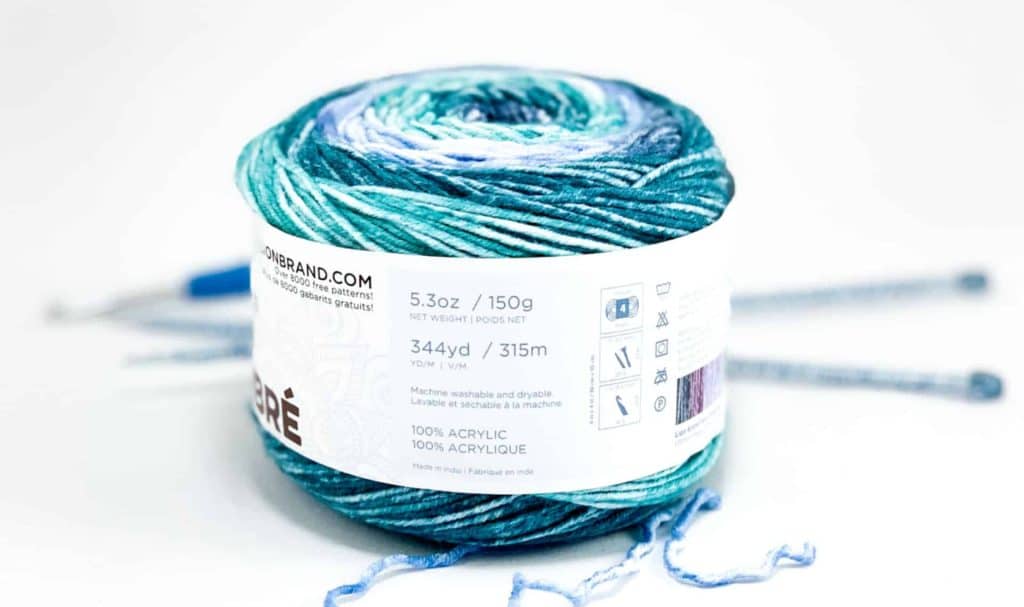 If you are reasonably new to knitting or crocheting, you will find a lot of new terminologies you need to get used to. There are different types of needles and hooks, different types of stitches, and different types of yarns to be used. You would probably have heard of Worsted Weight Yarn and might wonder what it is.
What is Worsted Weight Yarn?
Worsted weight yarn is a yarn of medium (#4) thickness, thicker than light Double-Knit yarn, and thinner than Bulky yarn.
Worsted weight is a very popular type of yarn used for knitting and crocheting and is also known as Afghan or Aran weight yarn, or ten-ply yarn in some countries.

Worsted weight yarn is an excellent yarn for beginners. It is exceptionally versatile, as it can be used to knit or crochet almost anything, from clothing to accessories and even home décor items.
The term "Worsted" doesn't just refer to the weight of the yarn. Worsted could also refer to how the yarn was manufactured, or the fabric made from worsted yarn.
What Does Yarn Weight Mean?

Yarn will come in any of 8 "weight" classes. This ranges from #0 Lace to #7 Jumbo. The smaller the number, the thinner the yarn is. The higher the number, the thicker the yarn will be.
Depending on whether you are crocheting, or knitting, special care needs to be taken when choosing the correct hook or needle size, as well as what types of projects work best with which thickness of yarn.
What Exactly Is Worsted Weight Yarn?
The term "worsted" could refer to a high-quality yarn manufactured from wool with long fibers. The wool is spun so that the fibers all lie parallel, forming a tighter, harder, and shinier yarn. It also refers to the fabric made from worsted yarn, a harder, shinier fabric often used for suits.
Worsted weight yarn, on the other hand, is a classification method used to indicate the thickness of the yarn. According to the American Craft Yarn Council's yarn weight classification standard, Worsted weight yarn is a medium yarn with a yarn weight symbol of 4.
Worsted weight yarn is thicker than light yarns like Double-knit/Light yarn and thinner than bulky yarn.
Worsted weight yarn is one of the most popular types of yarn, mainly due to its strength and versatility. Worsted weight yarn is recommended as the best for beginner knitters or crocheters, as it is one of the easiest yarns to work with and is thick enough to see the stitches and easily spot mistakes.
Yarn manufacturers consider worsted weight yarn a top seller.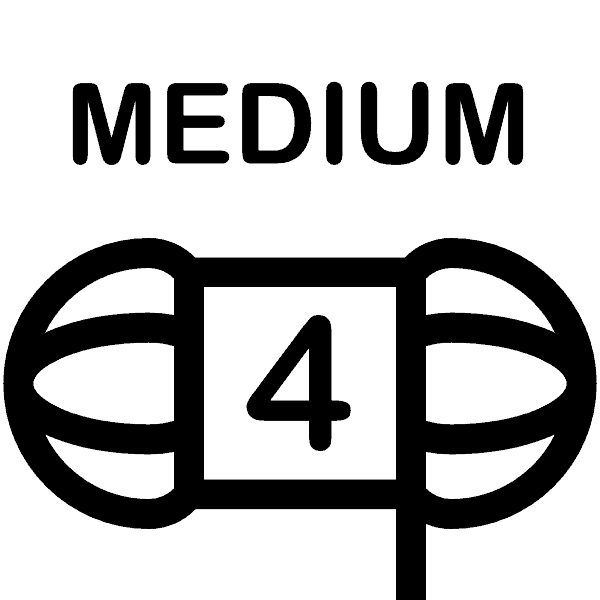 You can tell the weight of a yarn by looking on its label. You should see a picture of a yarn skein (the graphics differ) with a number 4 in the middle, something like in the above image.
Why Is Worsted Weight Yarn So Popular?
Worsted weight yarn is one of the most popular types of yarn to use for crocheting or knitting. I use it extensively in my projects. Not only is it easy to use for beginners, but it has many excellent qualities, making it the yarn of choice for many established crocheters.
Strength and Durability – Because of the thickness of the yarn and the way it is manufactured, worsted weight yarn is strong and durable, which makes it ideal for making it ems that would be worn often. This thickness also aids in warmth retention… which is why it is typically used for sweaters, blankets, and scarves.
Versatility – Worsted weight yarn is one of the most versatile yarns available. One can use worsted weight yarn to make clothing items like sweaters or hats, accessories like scarves, and even home décor items.
Ease of Use – The fact that Worsted weight yarn is easy to use is an advantage for beginners and established knitters and crocheters, as they can finish projects faster. It is also a good yarn when trying more advanced crocheting or knitting techniques.
Variety of Colors – Worsted weight yarn is available in almost any color imaginable. This makes it ideal for people who want to bring color into their work.
Availability – Because Worsted weight yarn is so popular, it is one of the easiest yarns to get at any wool shop. Worsted weight yarn is also readily available at craft shops, so it is easy to get if you run out of yarn.
It Goes Further – Worsted weight yarn is thinner than bulkier yarns. For this reason, you would probably be able to knit or crochet more with one skein of worsted weight yarn than with other, bulkier yarns.
Easy To Bulk Up – A crocheter can bulk up the thickness of Worsted weight yarn using two or three strands of yarn together. In addition, by combining strands of two different colors, one could also add a bit of color variation to your work.
Knitting or crocheting with worsted weight yarn has many advantages for both new and experienced knitters or crocheters. Worsted weight yarn's durability, versatility, ease of use, and variety make it the yarn of choice for many experienced crocheters and knitters.
What Crochet Hook To Use With Worsted Weight Yarn?
Every crocheter has their preference regarding the type of yarn and hook size they would use. Of course, the hook size to be used would also depend on what you are crocheting and the result you would like to get from it. Generally, the larger the hook, the more flexible and softer the result would be.
The American Craft Yarn Council recommends that someone crocheting with worsted weight yarn should use a size I, J, or K crochet hook. These hooks are typically used to crochet drapes, table coverings and other large and flexible items. Using these larger-size crochet hooks with worsted weight yarn would result in a flexible and soft fabric with various uses.
Smaller crochet hooks would yield a different result from the larger sizes, as the stitching will be closer together, resulting in a tighter fabric. If you crochet potholders, for instance, a size H hook would most likely yield the desired result, a fabric that is tight enough to protect your hands but flexible enough that you can grip pots and pans with it.
You would produce a very tight and less flexible fabric using much smaller crochet hooks, like a size F or G. Although this might not be desired for most projects, items like coasters or even stuffed toys could be made using these small crochet hooks. The fabric made with small crochet hooks would hold its shape and won't have holes that the stuffing could come through.
Although it is every person's own choice which crochet hook they would use, it is recommended that you use a hook that would produce the most desirable result, considering the project that you are working on. As can be seen, there is undoubtedly a place for both small and larger crochet hooks when crocheting with worsted weight yarn.