5 Free Quick and Easy Crochet Scarf Patterns
Make one or all five of these simple crochet scarf patterns today! It's easy to learn how to make a scarf! You can crochet a chevron scarf, infinity scarf & more with the free patterns below.
Are you looking for even more free scarf crochet patterns? Explore the free pattern archive for inspiration.
I can't wait for you to check out these scarves and make one or all of them! Yay!
Happy Crocheting!
All Free Crochet Scarves!
Are you looking for a quick scarf pattern to crochet? This list of 5 EASY crochet scarves will help. Any design that is quick and works up easy is a must make for sure.
Read on down to find the full list and get started on your next crochet project today!
Quick Crochet Scarves That Are Easy to Make
I don't know about you, but I LOVE crocheting up a fast project and one that I can wear right away.
The scarf patterns I compiled below are just that, and all of them use my Favorite yarns, which I'll explain about below!
Looking for Some Yarn to Make These Crochet Scarves With?
If you aren't quite sure of the yarn to use for these free patterns, I linked up a few of my go-to ones below! I also listed each yarn used under the scarves below so you can easily find them.
I do usually tend to stick to my favorites, but if you have any suggestions, please let me know in the comments! I can't wait to see what you scarf you make and I love trying new yarns!
Which Easy Crochet Scarf Will You Pick?
With so many FREE crochet scarf patterns to choose from on Pinterest and the internet, in general, I picked a few (OK… 5) that I thought you might like to try. Take a look at the list and let me know which one you are planning on making!
Let's Get Started!
Let's see if you can pick just one crocheted scarf! (I'll bet you can't!) And please be sure to share in the Easy Crochet Crochet Club if you decide to make one of these patterns.
Happy Crochet Scarf Making!
5 Scarf Crochet Patterns That Are a Must-Try!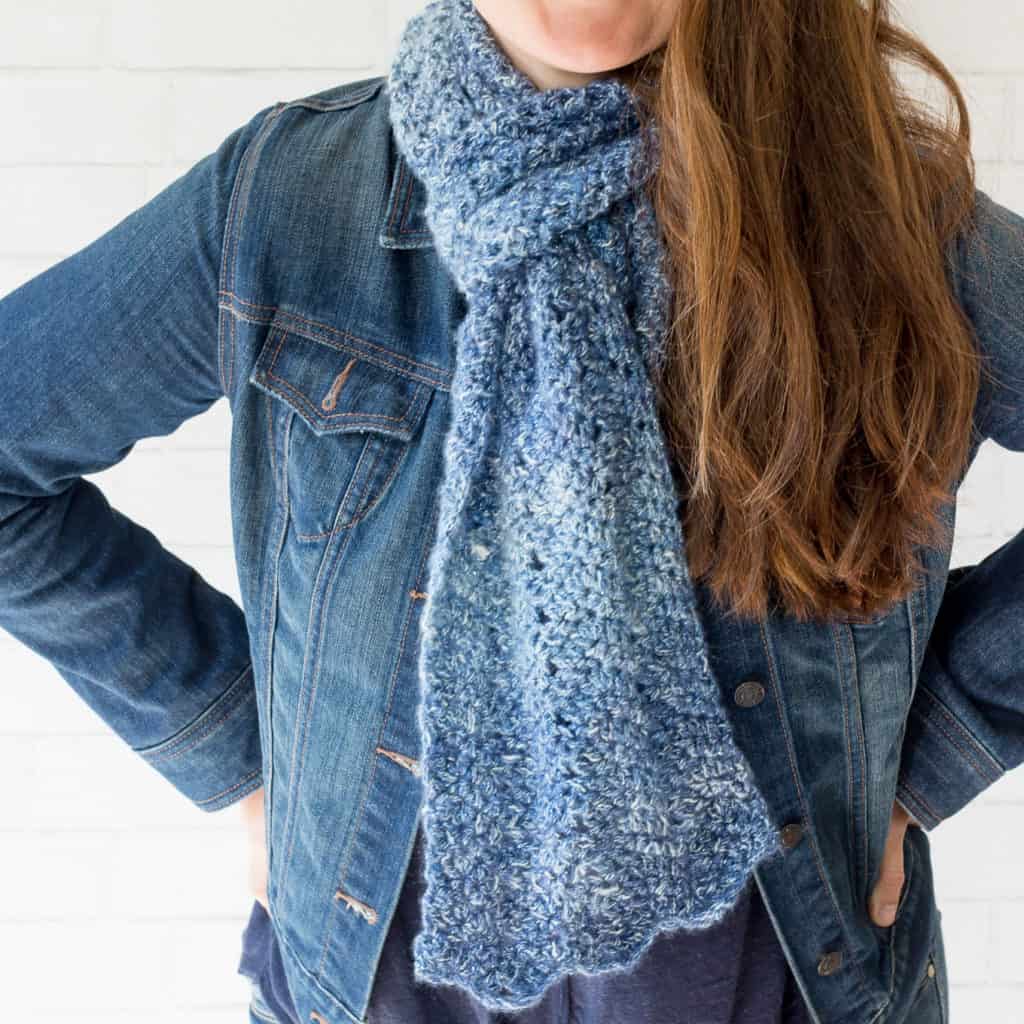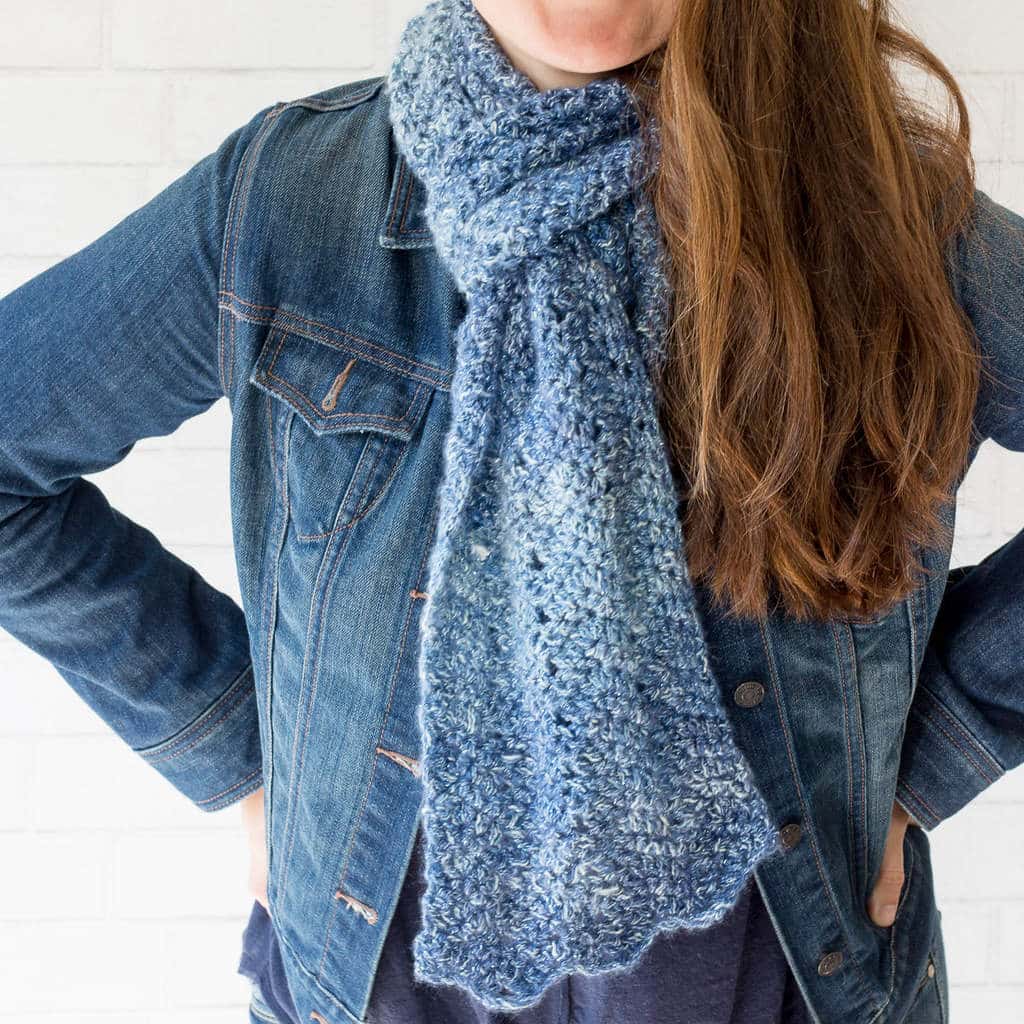 This pattern is fun to work up and uses two skeins of yarn at the same time. If you're looking for a fun, sparkly design, then this one is it! I used Shawl in a Cake from Lion Brand Yarns for this piece.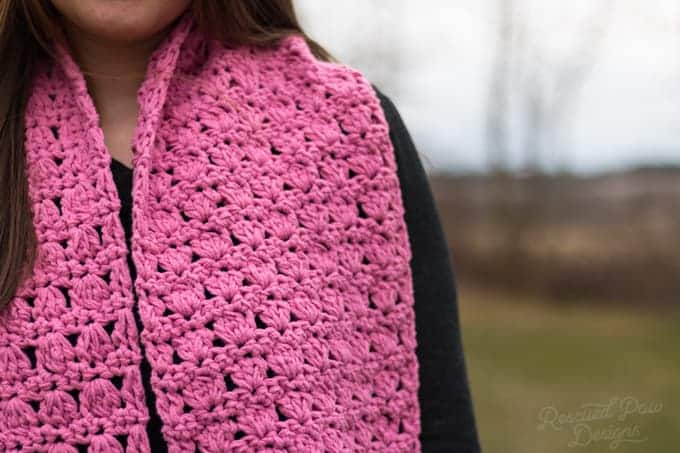 One of the best parts of this scarf is the yarn! You'll love the Feels like Butta yarn from Lion Brand Yarn and how incredibly soft it is!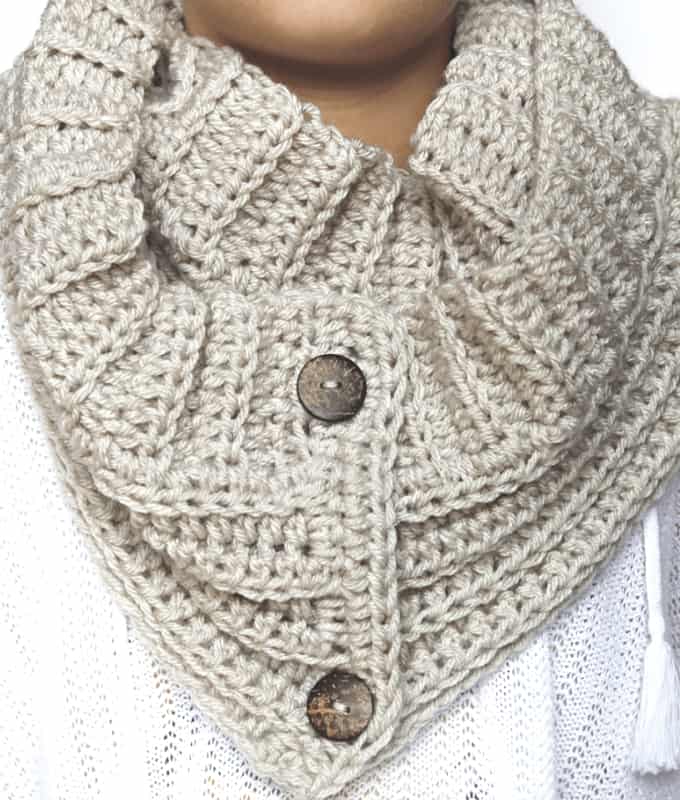 The Andy is probably one of my all-time favorite infinity scarf designs, and the best part is that it is SO easy to make!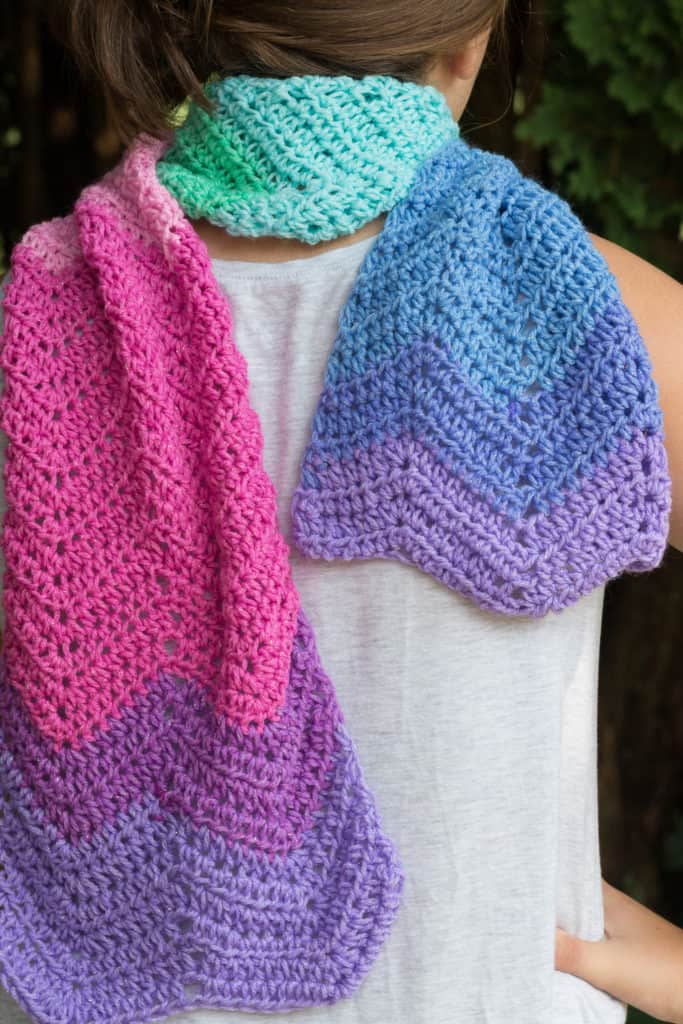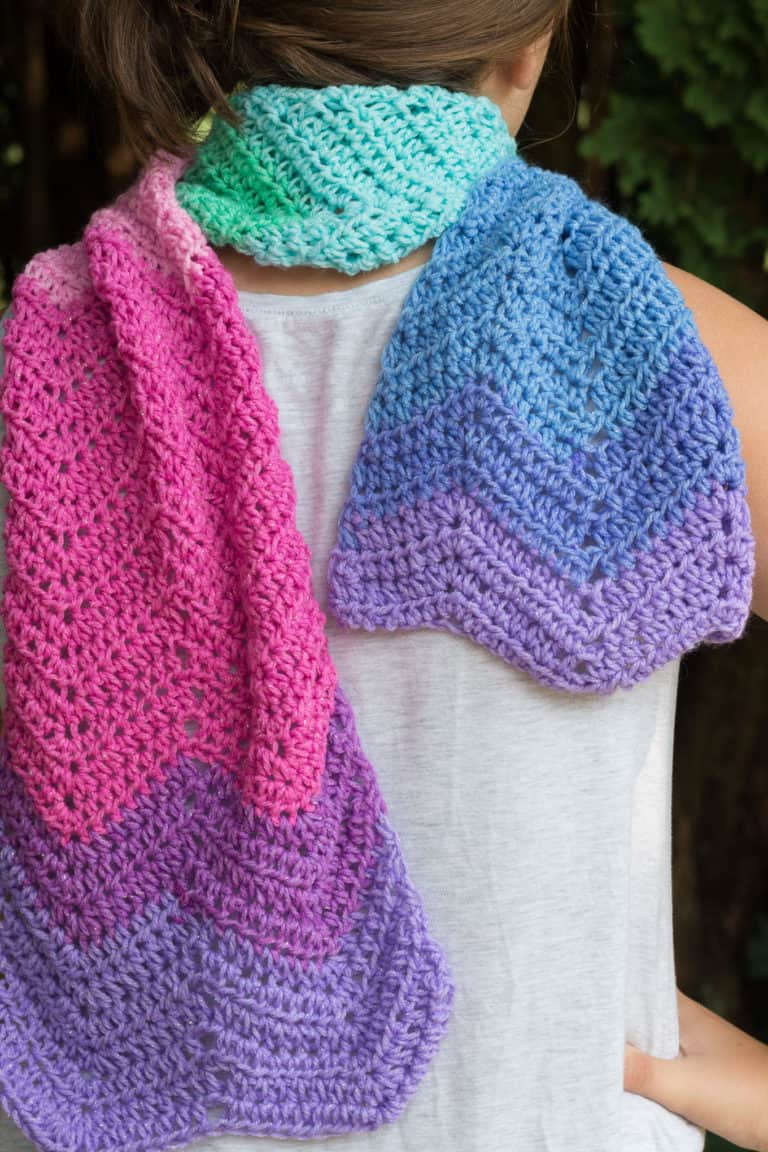 The unicorn scarf is a simple design that uses just ONE cake of Lion Brand Mandela Sparkle yarn. Simple crochet stitches and no weaving in ends certainly make this scarf a must make!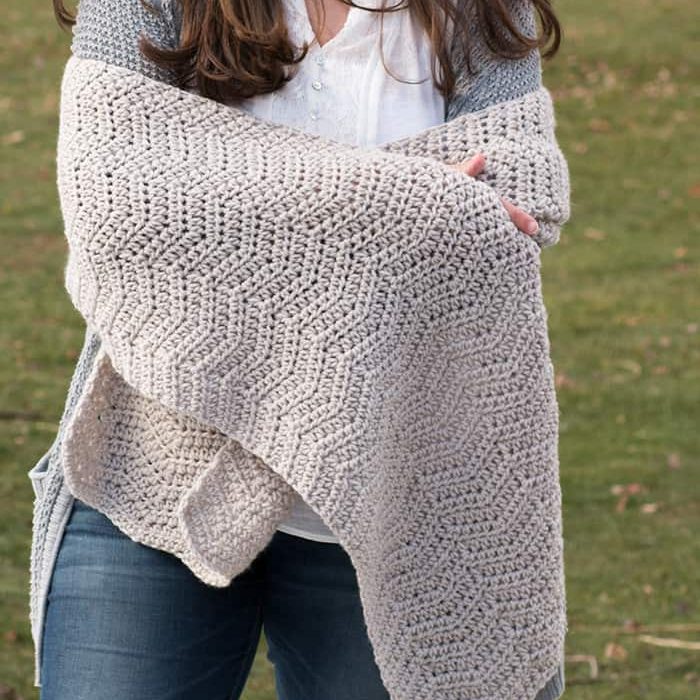 This over-sized scarf is a perfect way to fill up a weekend with crochet! It uses Vanna's Choice yarn, a simple pattern repeat and looks so much more intricate than it is!
I hope you enjoyed this list!
Thank you for stopping by to check out this list of scarves, and I hope you found at least one you'd like to make!
I know my list of patterns to make and finish is pretty long, so I am glad to help you guys out with yours! 😉
Happy Crocheting!