Adjustable Crochet Scarf Free Pattern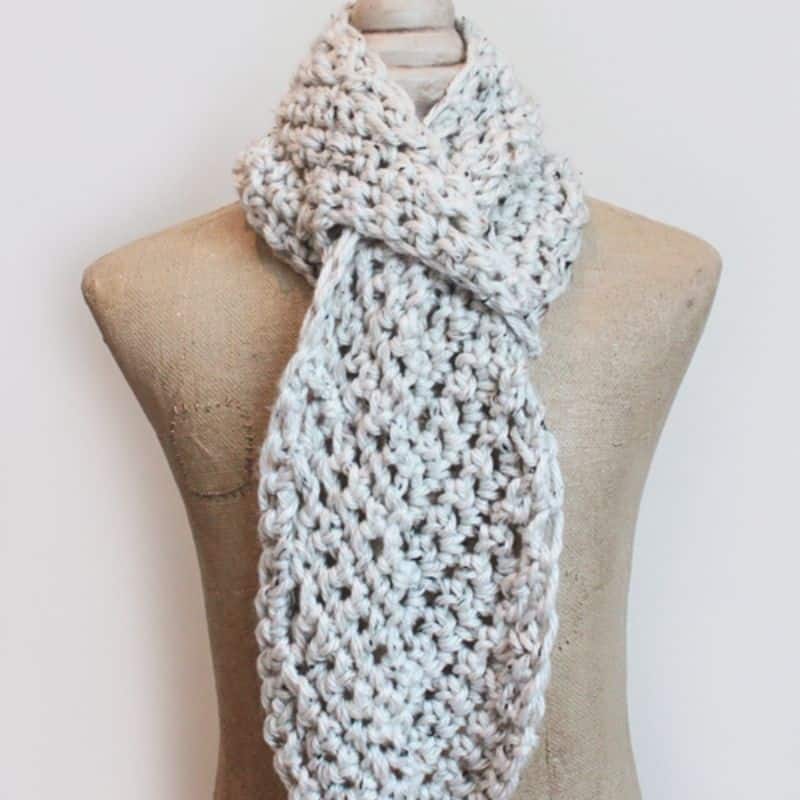 Are you looking for a unique crochet scarf to make? If so, I got one for you! Grab your yarn and hook and get ready to make the simple keyhole crochet scarf design below.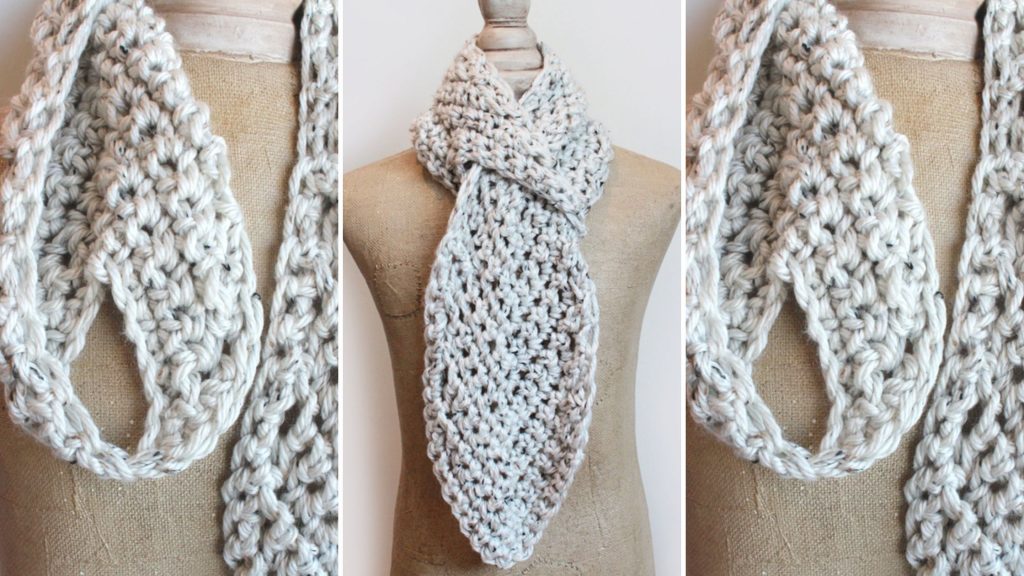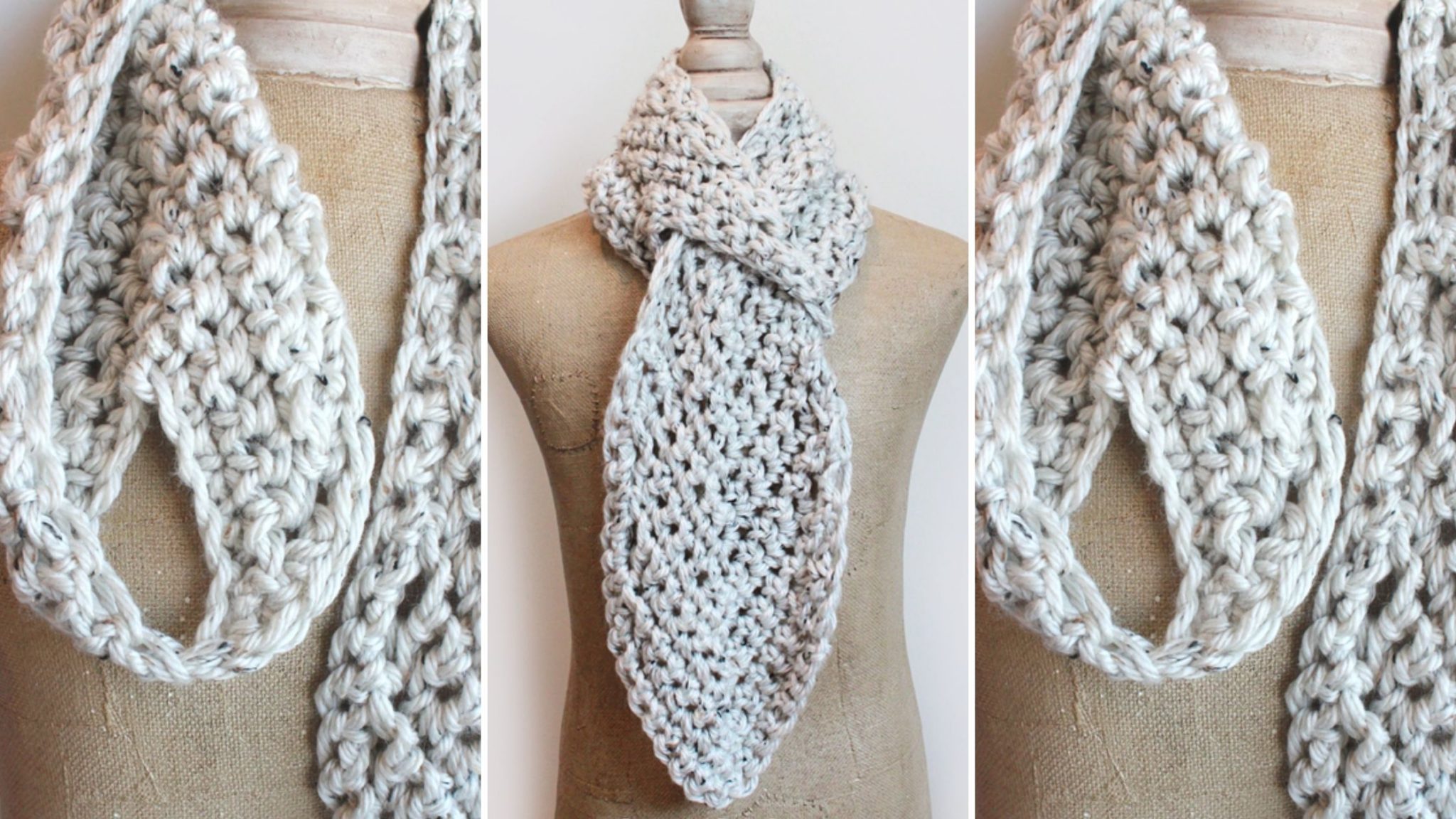 Why You Should Make This Scarf!
The adjustable crochet scarf or some may also call it a crochet keyhole scarf is a perfect design to keep you cozy warm on those chilly, crisp winter days ahead.
You simply put it on thread one end of the scarf through the keyhole and you are done! It's that easy!
If you love simple projects, then this scarf is one you definitely should be making.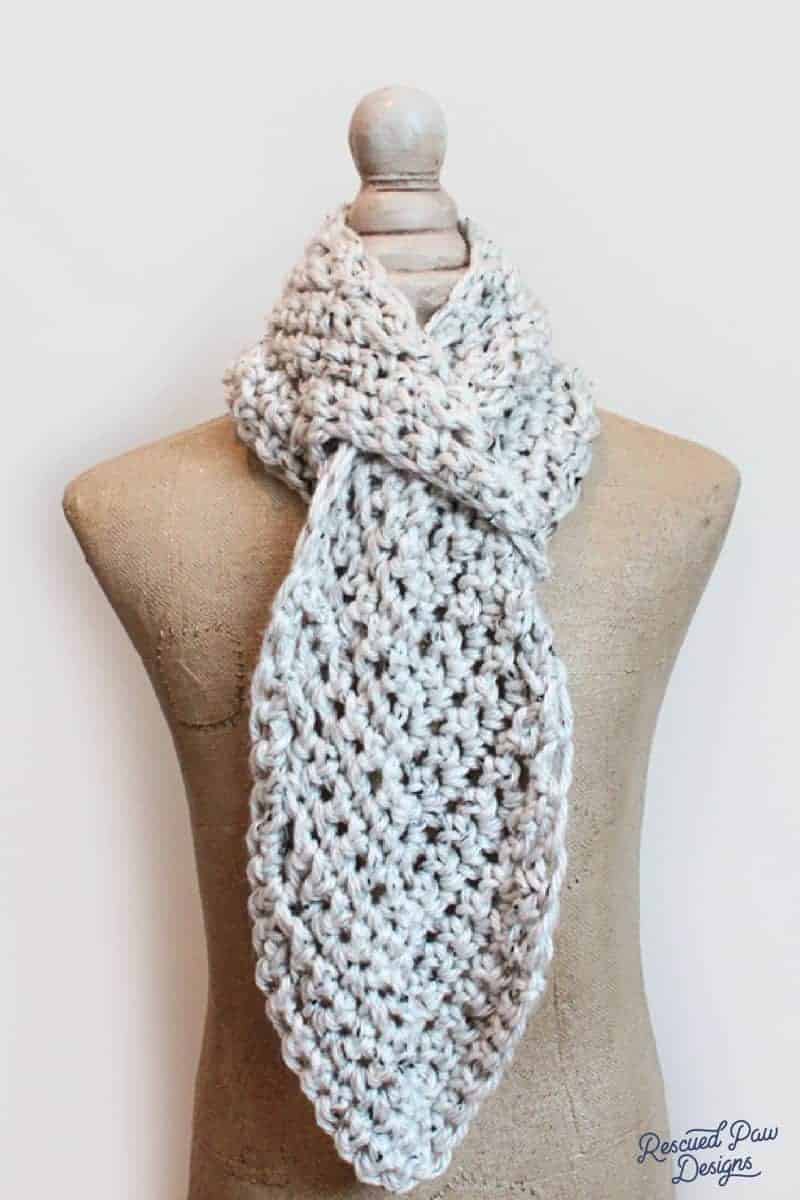 Easy Chevron Scarf Design
I love chevron patterns and was inspired to make this Chevron scarf after I designed my crochet chevron blanket earlier this year.
I wanted this crochet scarf to be a little different and fun, so I created it to have a pull-through space so it would be easy to adjust the fit.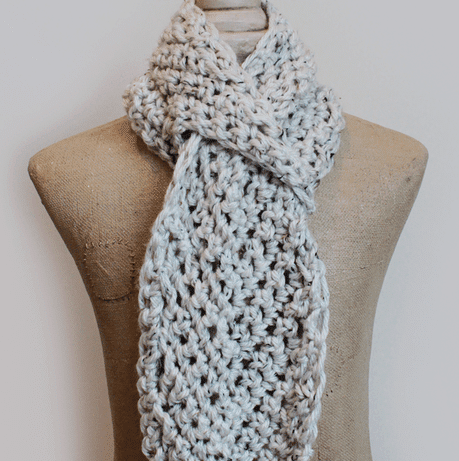 How many times while wearing a scarf, does it move, get tight around your neck and just feel plain uncomfortable? This chevron designed scarf fixes that problem with its adjustable fit!
You may also like these favorites too!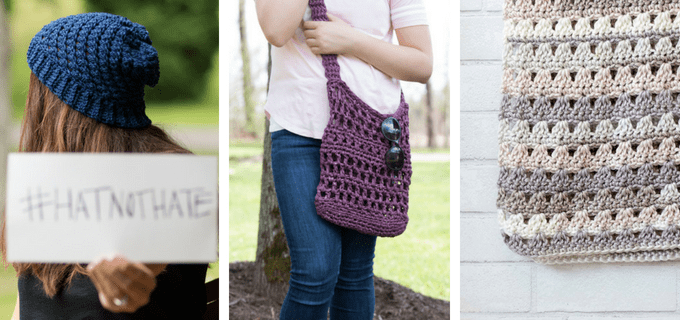 ---
The Yarn That's Great for This Keyhole Design
To make this keyhole design work, I wanted a soft yarn that would move easily and not be stiff. I used Lion Brand Yarn Hometown USA yarn in Tweed, which is a chunky yarn that has a soft texture, which makes it perfect for a crochet scarf like this design!
I think you'll love it too!
Hometown USA
This yarn is made by Lion Brand, and is a Weight 6 – Super Bulky yarn.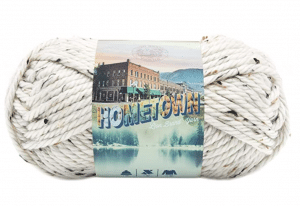 Buy Now
Patterns Using This Yarn →
If you can't find the Hometown yarn you could use any super bulky #6 weight yarn like Lion Brand Thick & Quick or Bernat Softee Chunky Yarn to make your scarf extra warm & thick!
Ready to Get Started?
If you are ready to make this chunky chevron crochet scarf, then read on down to get the full, FREE crochet pattern below.
Adjustable Crochet Scarf Pattern
Skill Level: Intermediate
Materials
2 balls of Lion Brand Yarn Hometown USA Yarn, Tweed or 160 yards of any 6 weight yarn.
Size N 9 mm crochet hook
Yarn needle
Scissors
Abbreviations
ch= chain
sc= single crochet
st= stitch
sl st = slip stitch
sc2tog = single crochet two together
Single Crochet Two Together (sc2tog)
Insert hook into designated stitch
YO (yarn over), pull back through the stitch
Insert hook into next stitch, YO and pull back through three loops
Notes
Click here to add to Ravelry
Finished size is approximately a 42-inch circumference and an 8-inch width.
Adjust length by repeating Row 2 to whatever length you desire.
Written in Standard US terms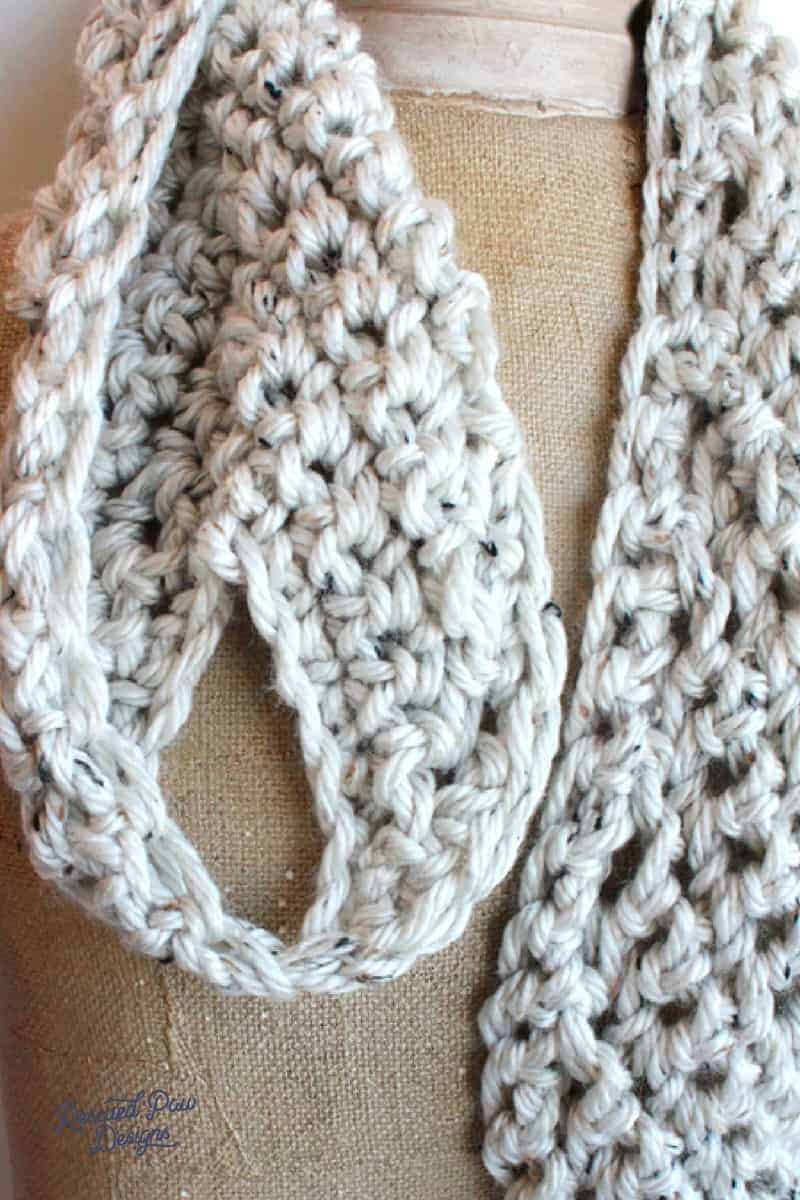 Pattern Steps
To Start: Chain 16
Row 1: Working in the second ch from hook sc the first two stitches together (sc2tog), 1 sc in each of next 5 ch's, sc 3 times in next ch, 1 sc next 5 ch, sc the last two remaining chains together. (aka sc2tog) turn.
Row 2: Ch 1, starting in the first st sc2tog, 1 sc in each of next 5 st's, sc 3 times in next st, 1 sc in next 5 st's, sc the last two remaining st's together, turn.
Row 3-30: Repeat row 2
Finishing
Do not fasten off. ch 1 and sc down the long side of your crochet scarf until you get to the first point.
Sc together the two points (this forms your loop that you will pull the scarf through eventually) and continue to sc up the long side of the scarf to point and down.
Sl st to top of first sc and now you can fasten off. Weave in ends with the yarn needle.

You Are Done With Your New Scarf!
You did it! Simply put on and enjoy your new scarf!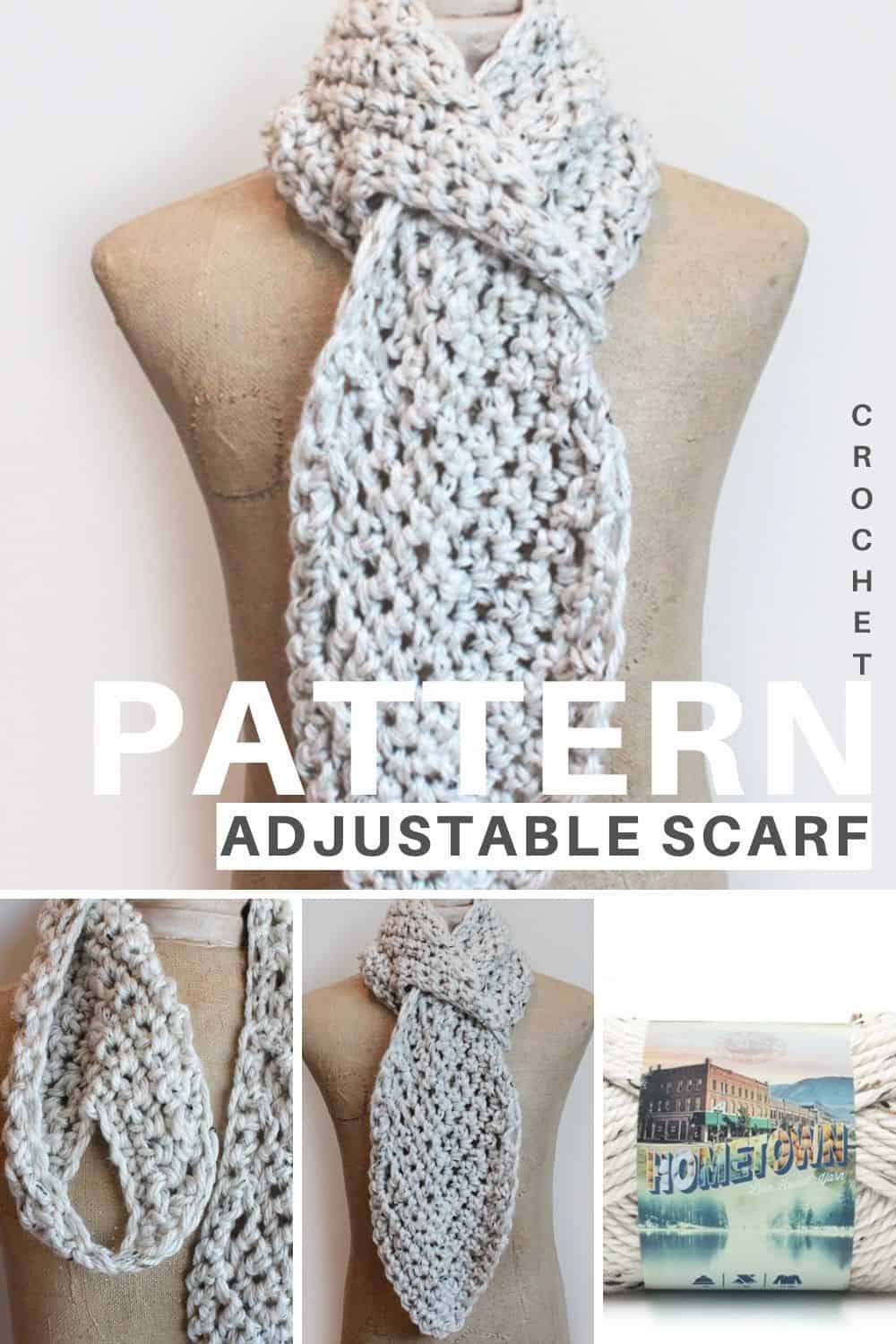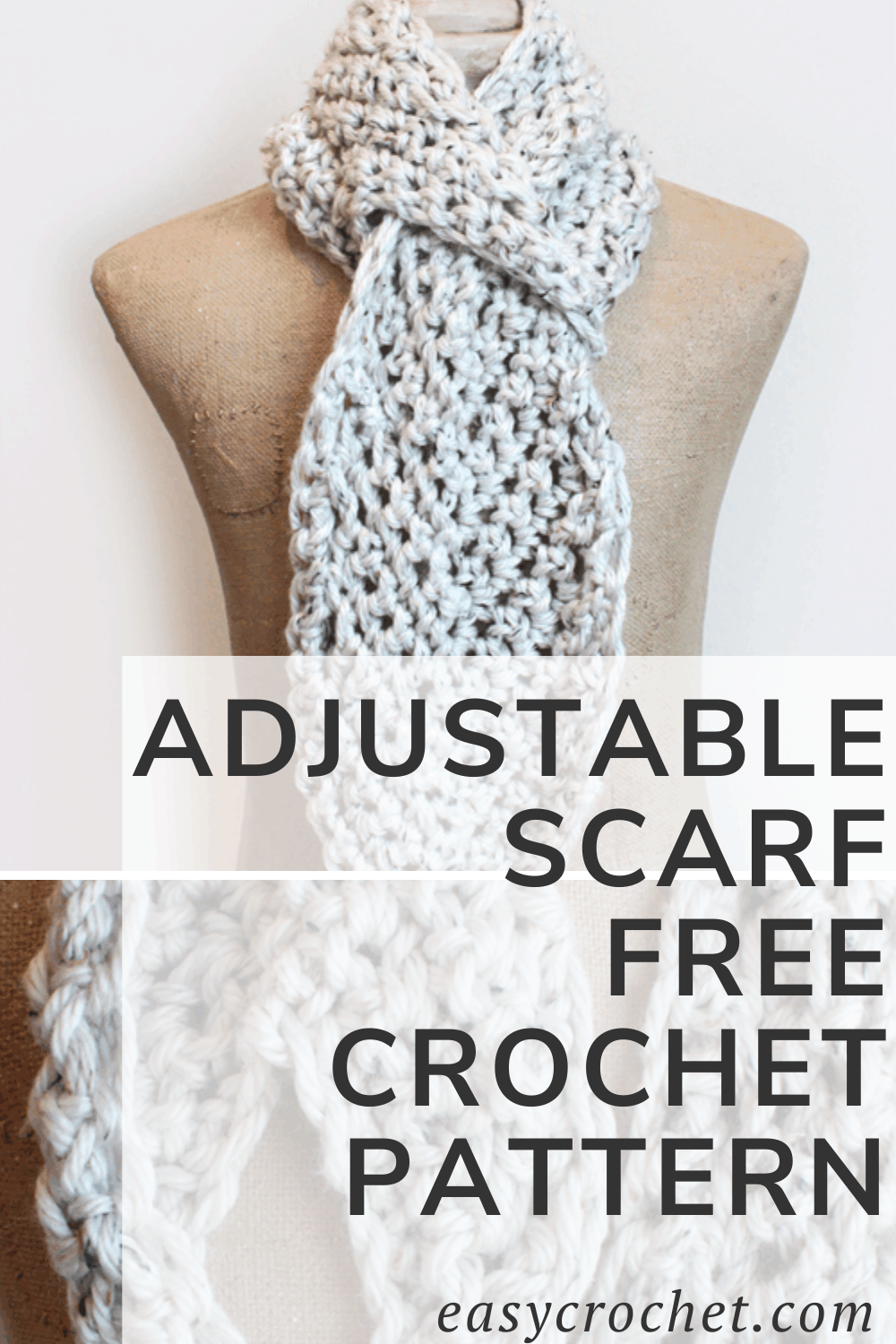 That's it! The Adjustable Crochet Scarf is now complete. If you liked this pattern follow along with me on Facebook, Instagram or Pinterest (where I pin daily!). If you prefer video tutorials, you can also find me over on YouTube!
Are you looking for more crochet scarf patterns? Explore the Easy Crochet pattern database for access to over 300 free crochet patterns.
You May Also Like This Pattern: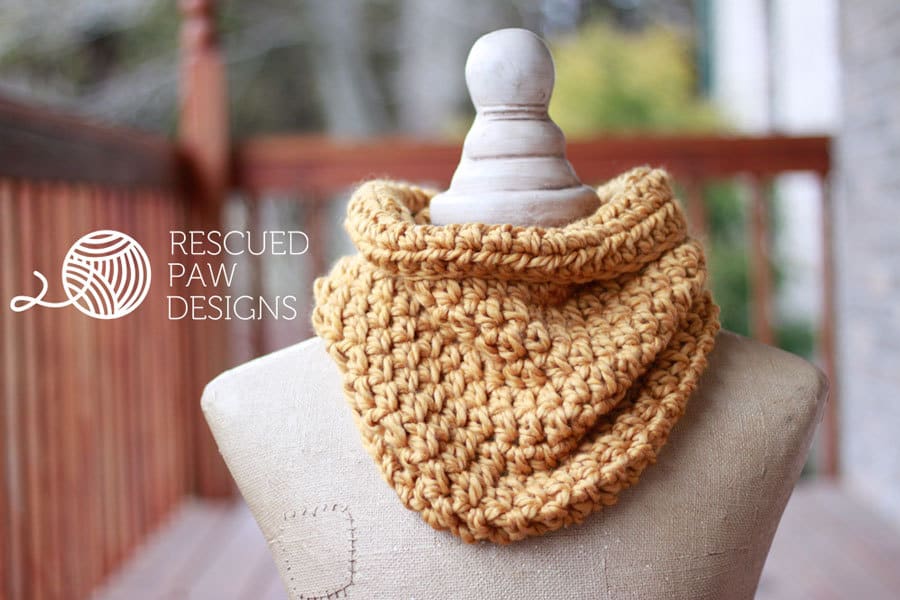 More Free Crochet Patterns