Why Picking Yarn With The Same Dye Lot is Important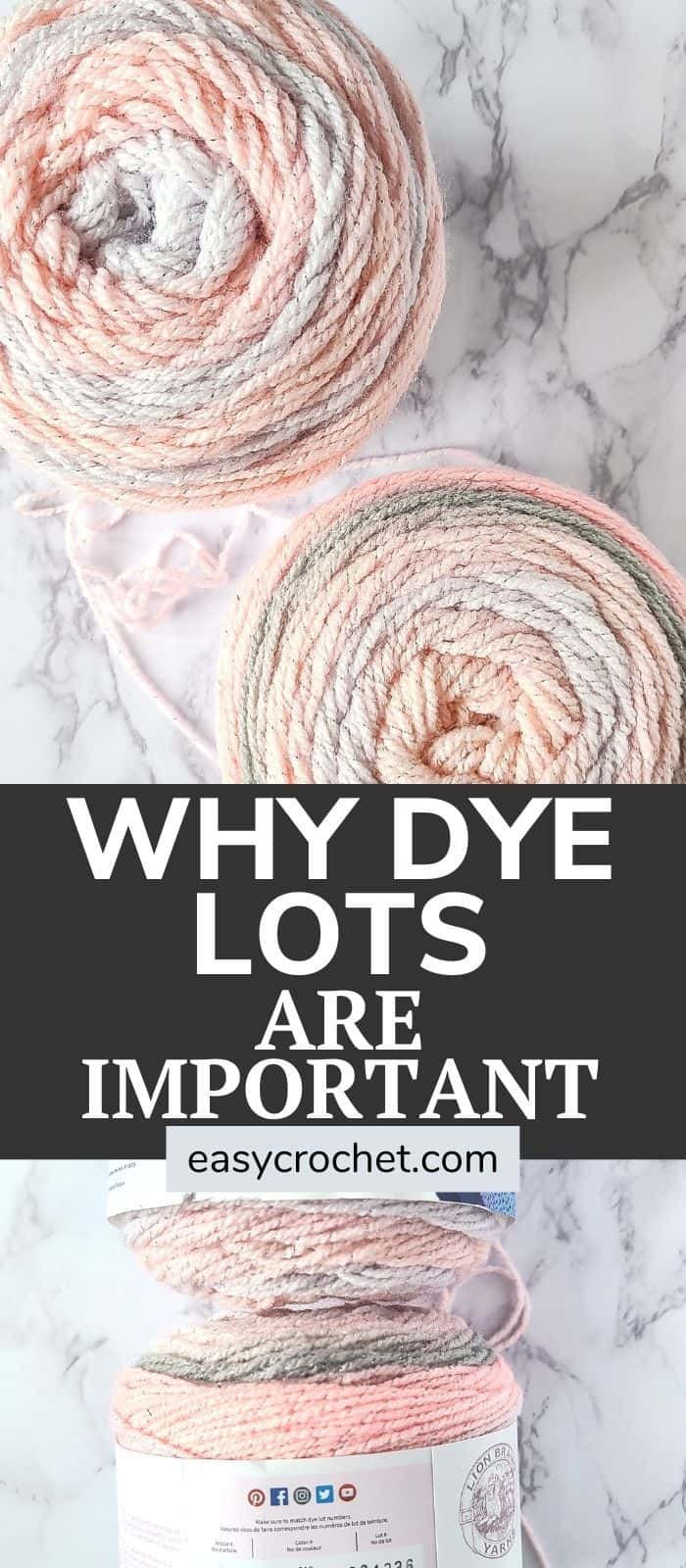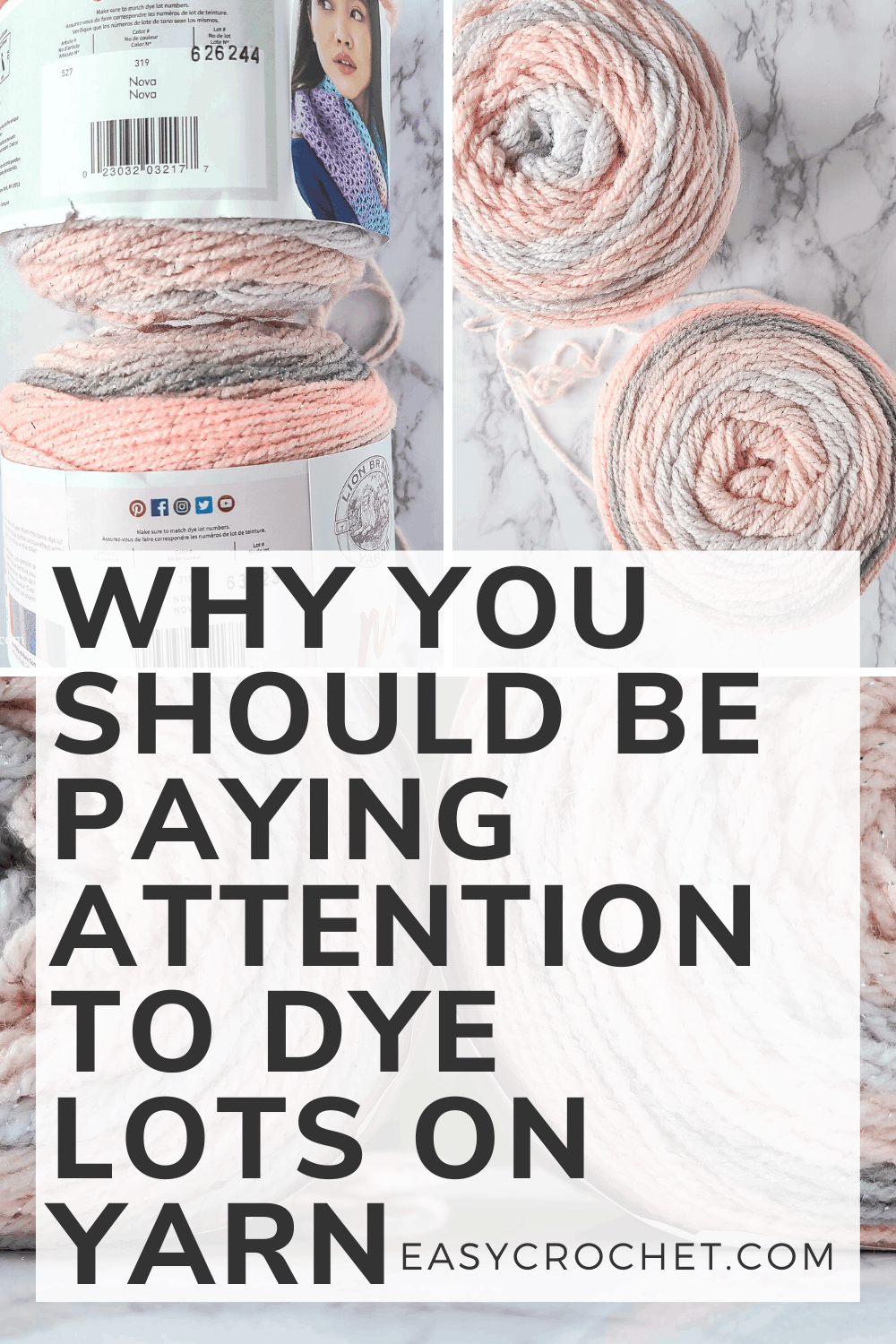 Have you ever found yourself buying yarn, but you see that the colors aren't quite the same when comparing two different skeins? Well, this is because of the dye lot of the yarn or when it was colored!
Now, you may be wondering what do the dye lot numbers on yarn labels mean?
I'll answer that question below!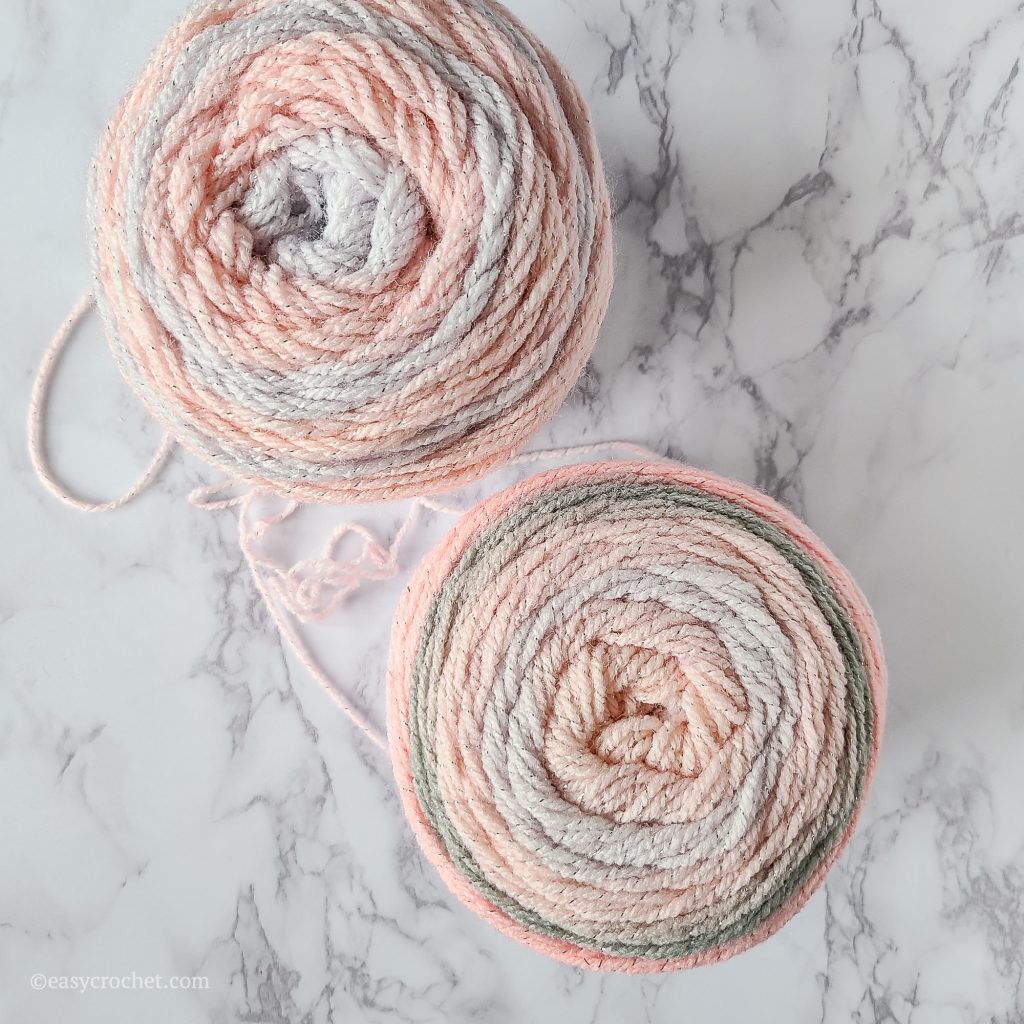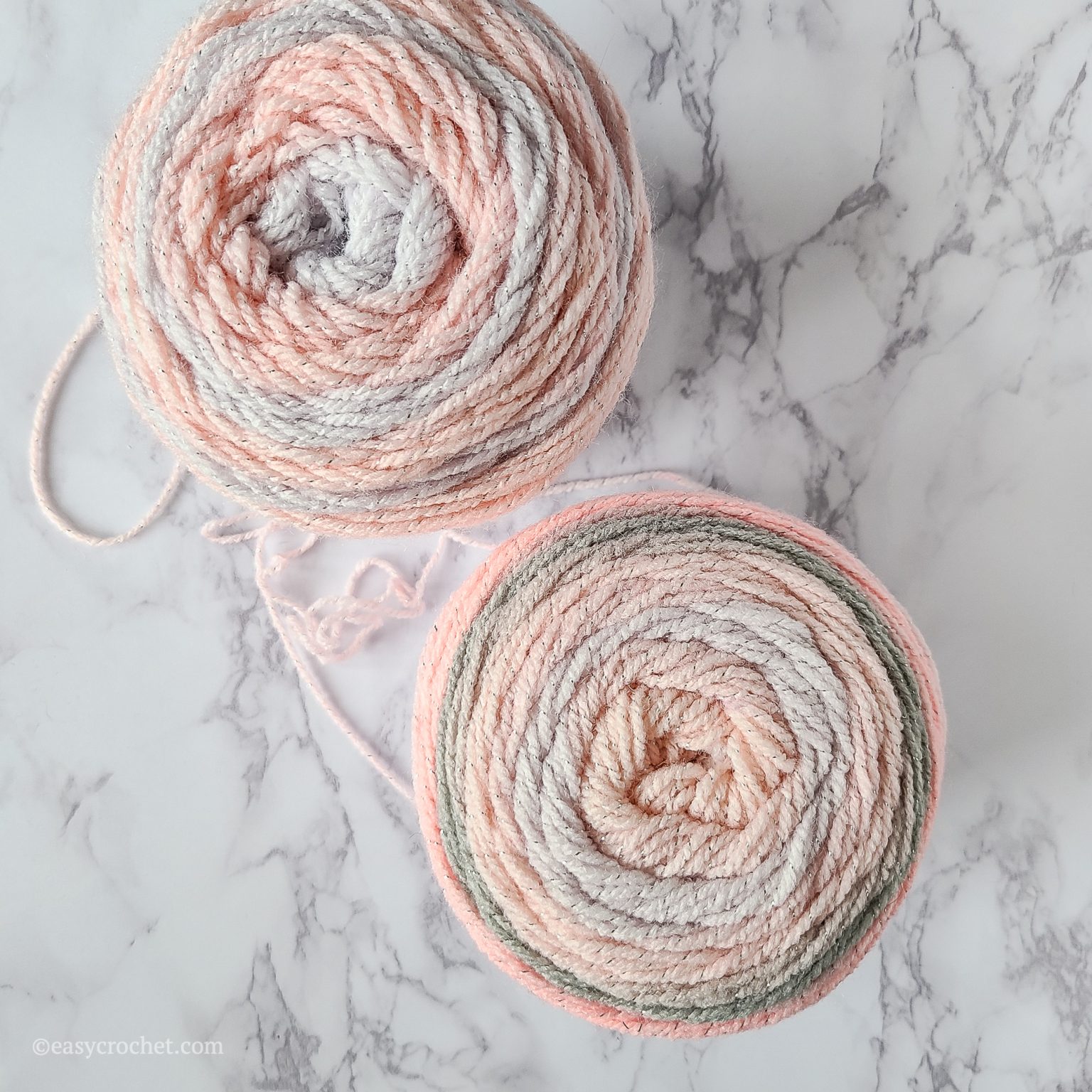 What Are Dye Lots?
Dye lots are the numbers yarn suppliers give to the yarn dyed at the same time. They are usually found on the label of the yarn bought under dye lot followed by a five to six-digit number.
Yarn is dyed in big quantities even though the same formula is used each time the dye lots can be different. The total amount of water, temperature of the dye bath, dye content, and amount of time the fiber is in the dye will add to the variations between dye lots. The differences from one dye lot to another can be very subtle and barely visible, or extremely noticeable.
Since there can be variances in dye that are every so slight you will want to make sure your dye lot numbers are the same when buying large quantities of yarn.
Why are Dye Lots Important in Yarn Crafts?
Dye lots are very important in big projects because say for example you need 5 different skeins of yarn because you want to make a blanket. But, out of these five skeins there are 3 different dye lot numbers which means you may end up with a blanket that doesn't quite match. Since three of the skeins were dyed at different times with slight variances in color the blanket you wanted to make will more than likely not match up correctly.
Take a look below at the Mandala Sparkle Yarn in the pictures. Can you see it? Can you spot the differences?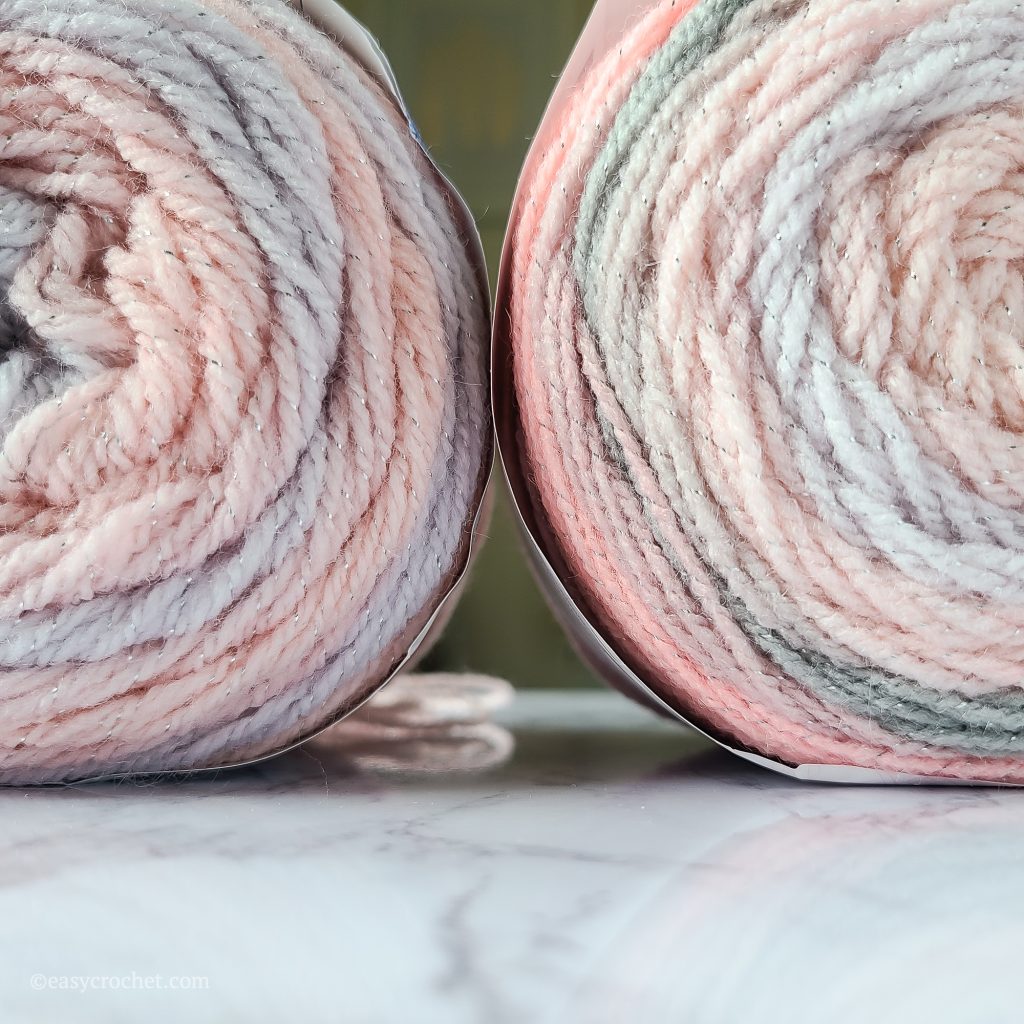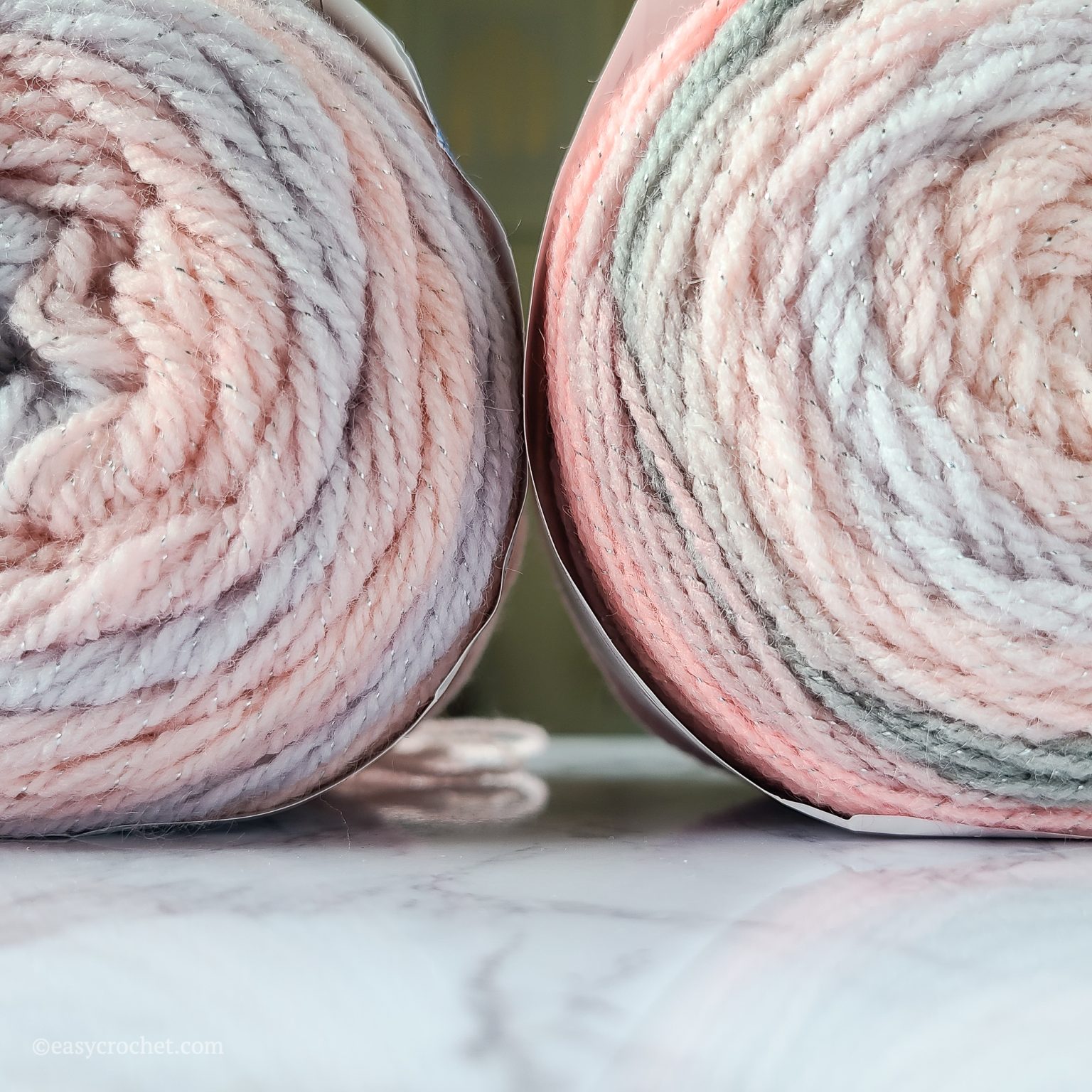 Can you see how the purple on cake on the left-hand side is more vivid and how the pink on the right-hand side is a much darker pink?
Now take a look at the dye lot numbers and you will see upon closer inspection the dye lots are different.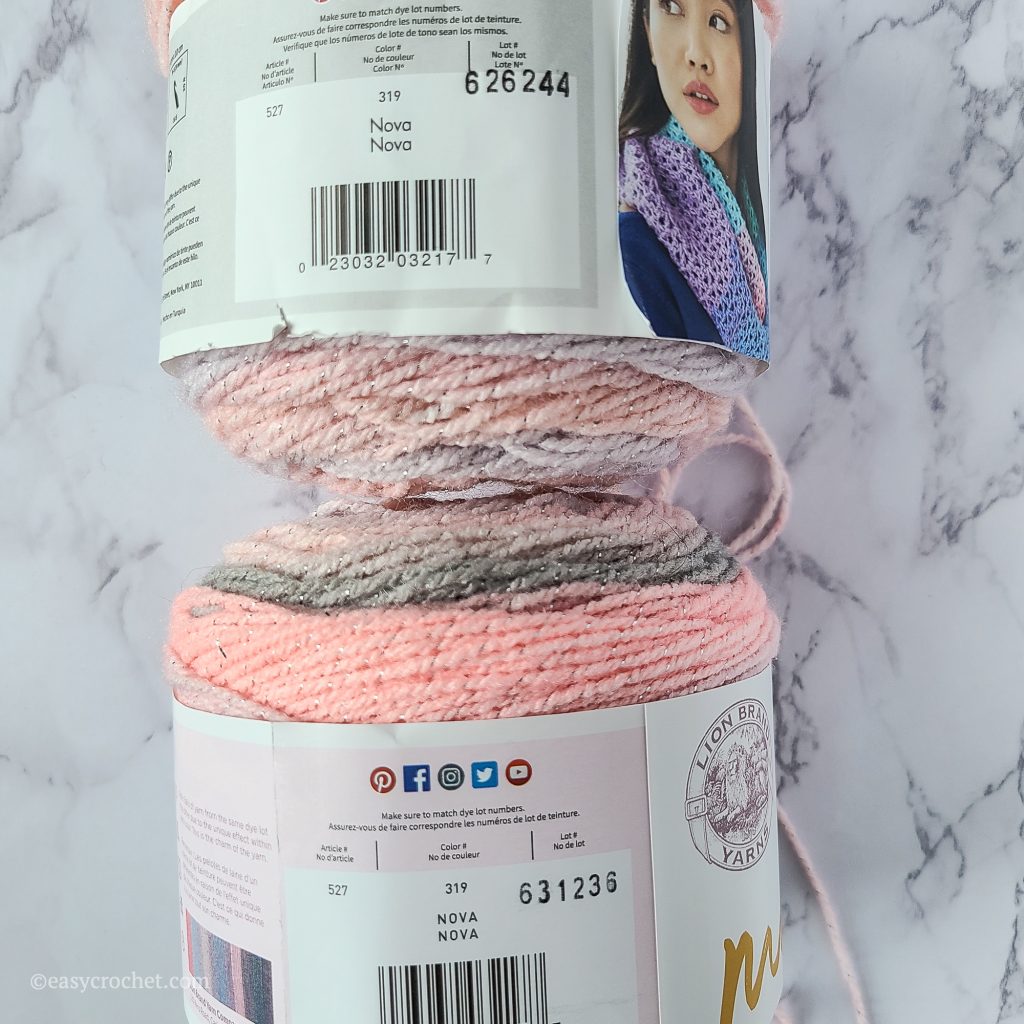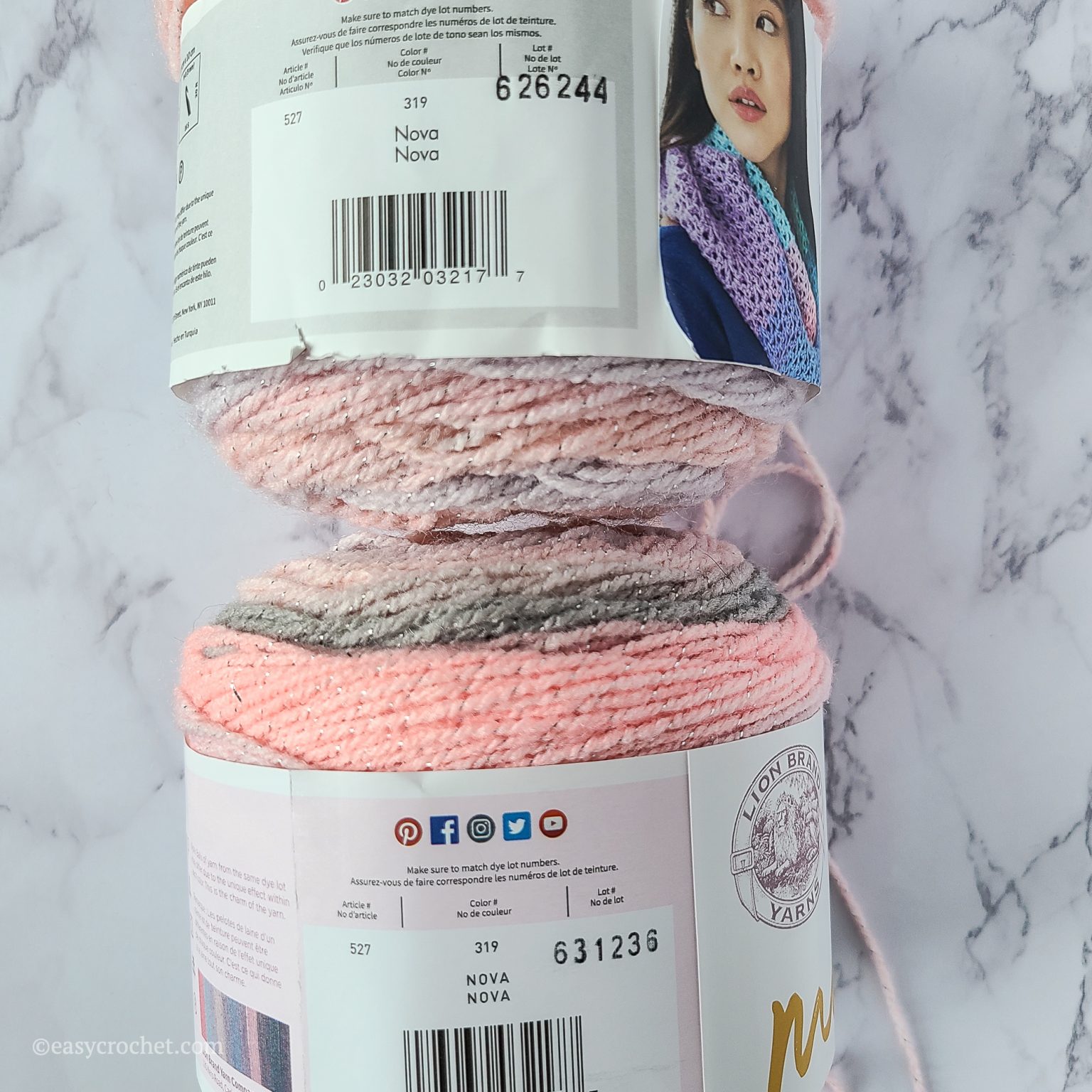 More than likely you could see the variances in color and vibrancy between the two cakes. If one tried to crochet or knit a scarf with this the color differences would be very noticeable and not pleasing to the eye.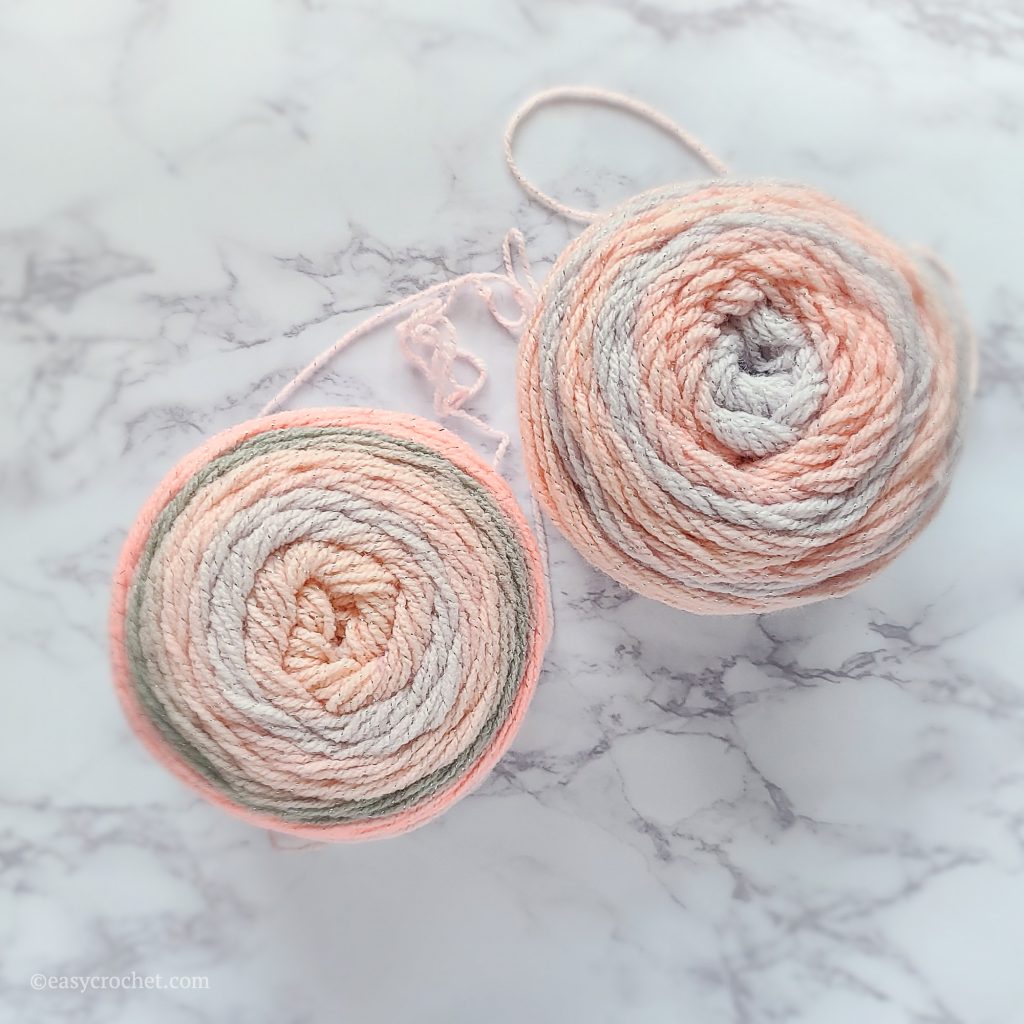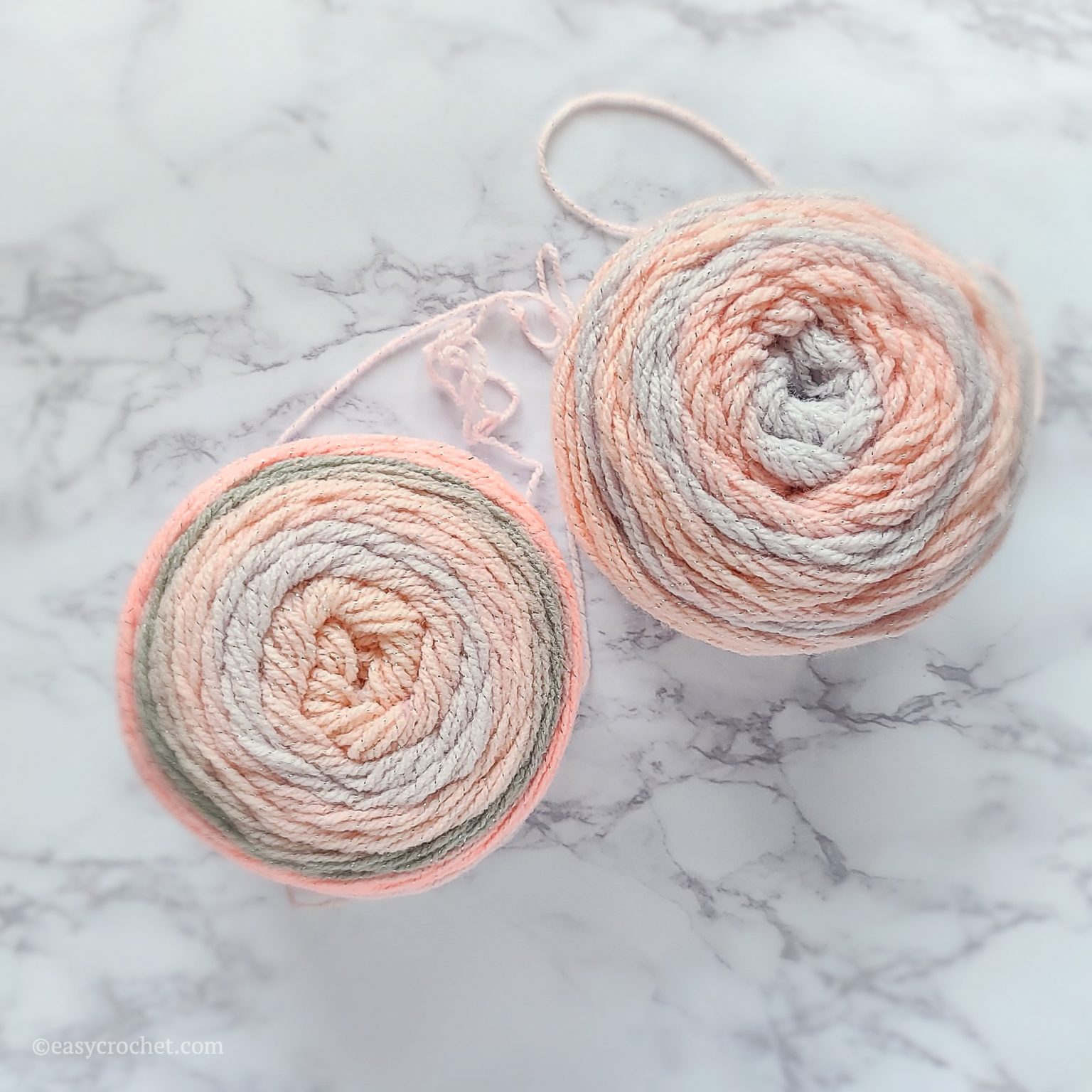 Why Picking Yarn With The Same Dye Lots is Important
Picking yarn with the same dye lot will guarantee a knit or crochet project will have the same color throughout!
Color variances are the number one most important reason to ALWAYS check dye lots when buying yarn! You will thank yourself later when your new project looks great and matches perfectly from skein to skein.