Crochet Griddle Stitch Scarf Pattern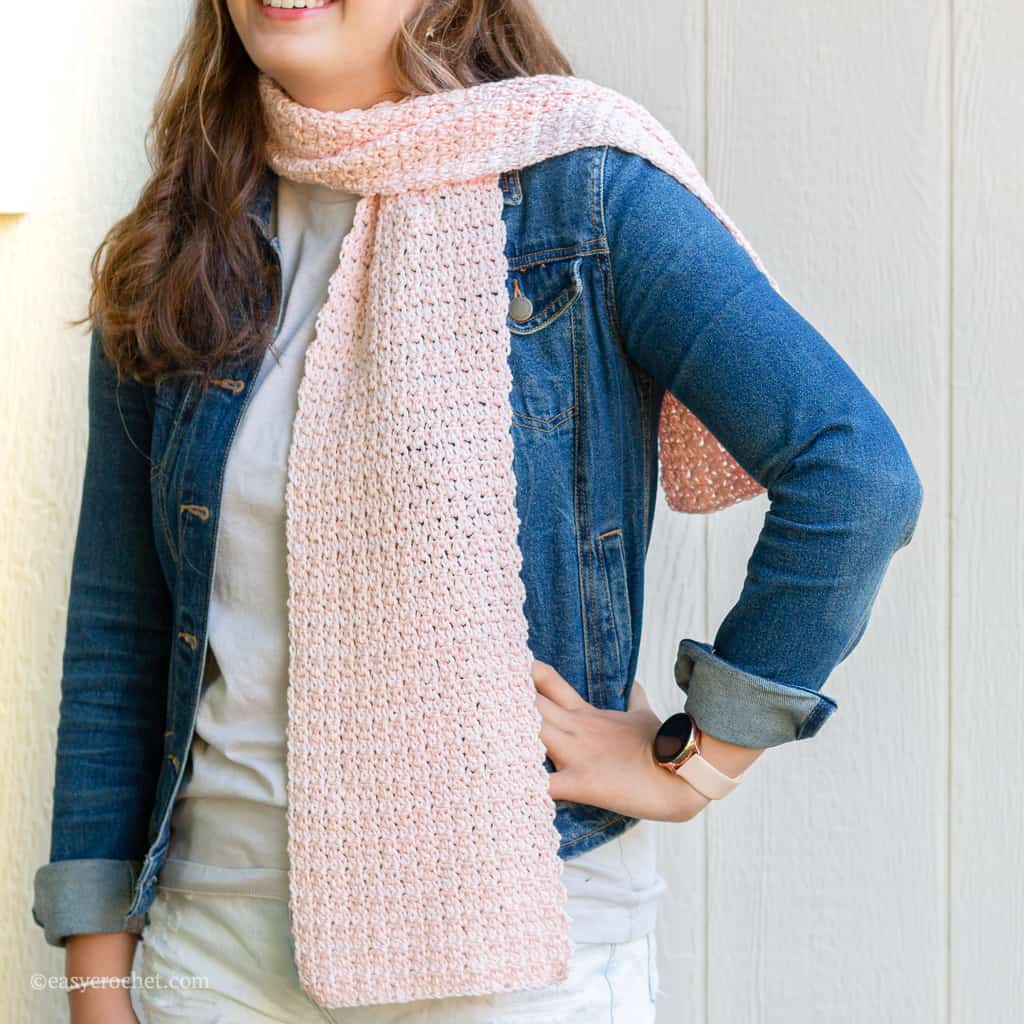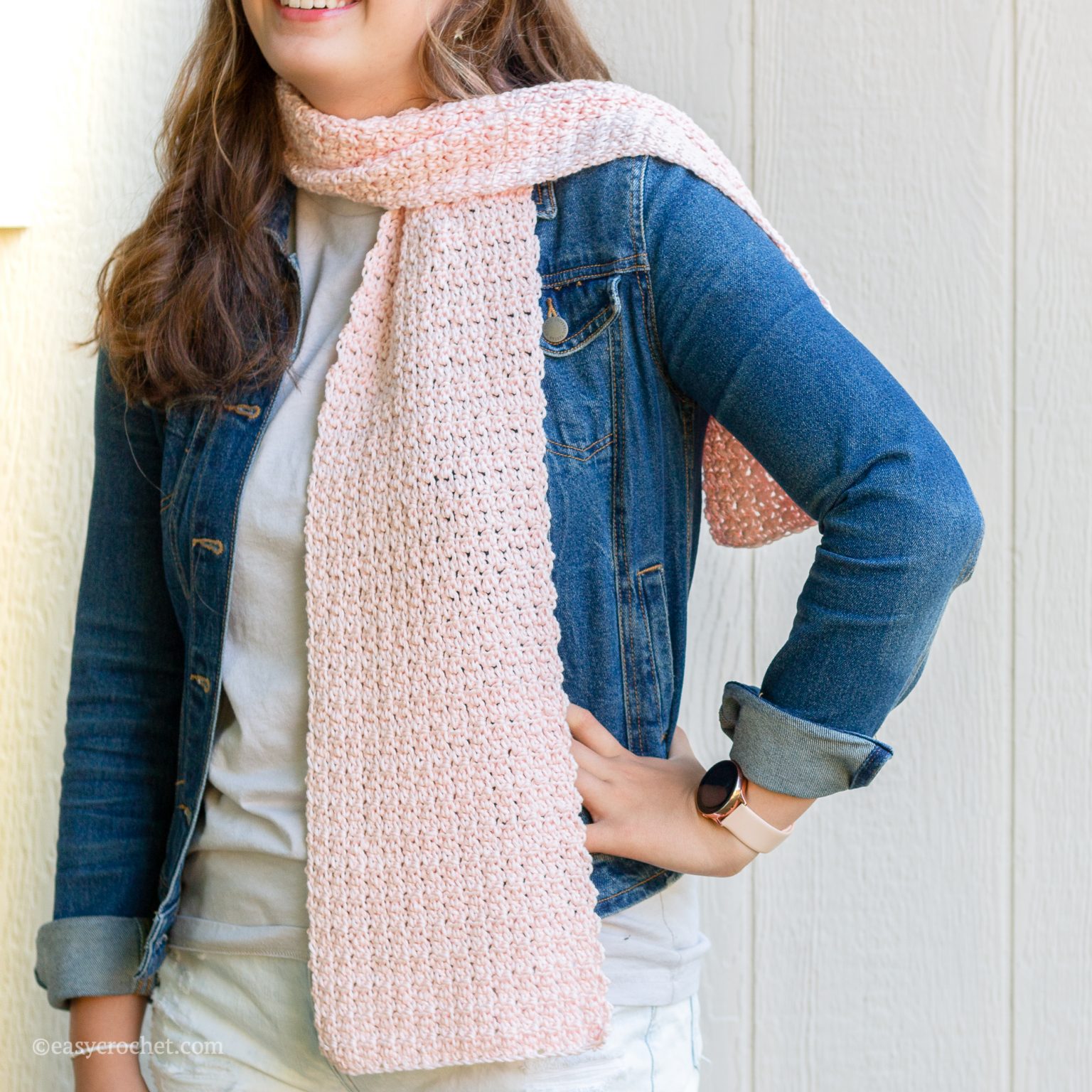 The griddle stitch is a great beginner-friendly crochet stitch that looks great worked up into a scarf!
Read on down to find the free griddle stitch crochet pattern which in my opinion is the easiest crochet stitch for a scarf! Plus, learn about the yarn you'll want to use to make this scarf, so you can get started today!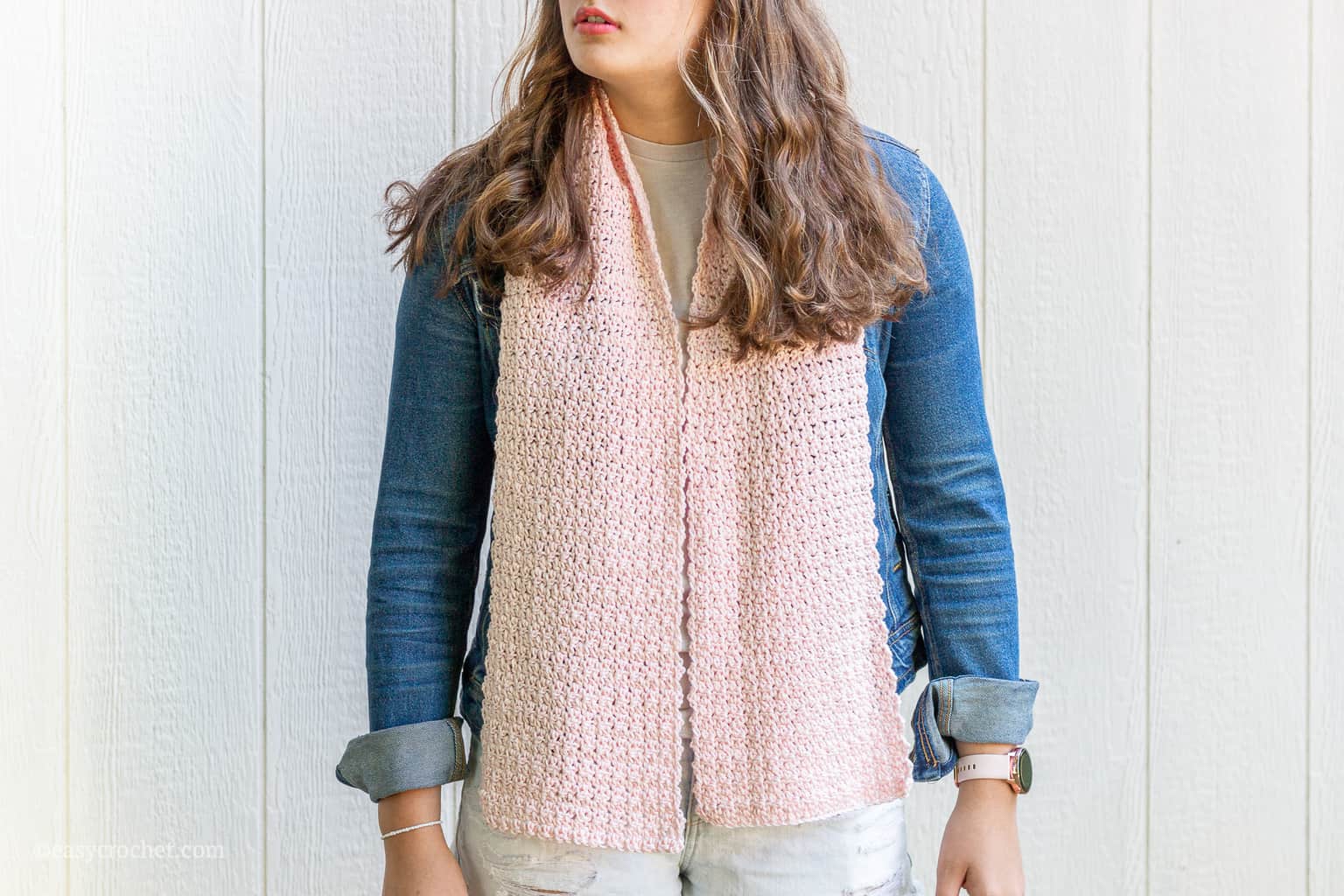 How to Crochet a Griddle Stitch Scarf
The griddle stitch is an easy combination of stitches that is quite beginner-friendly. It uses double crochets and single crochets that alternate to create a beautiful textured scarf design.
Since it uses two basic crochet stitches this scarf is perfect for beginner crocheters and one that I consider quite easy to learn.
Single crochet
Double crochet
Take a look at the griddle stitch tutorial to see a picture tutorial & written instructions for some extra help with these stitches. This stitch is one that I consider one of the seven best crochet stitches for scarves and one I highly recommend trying!
You'll love it. PROMISE.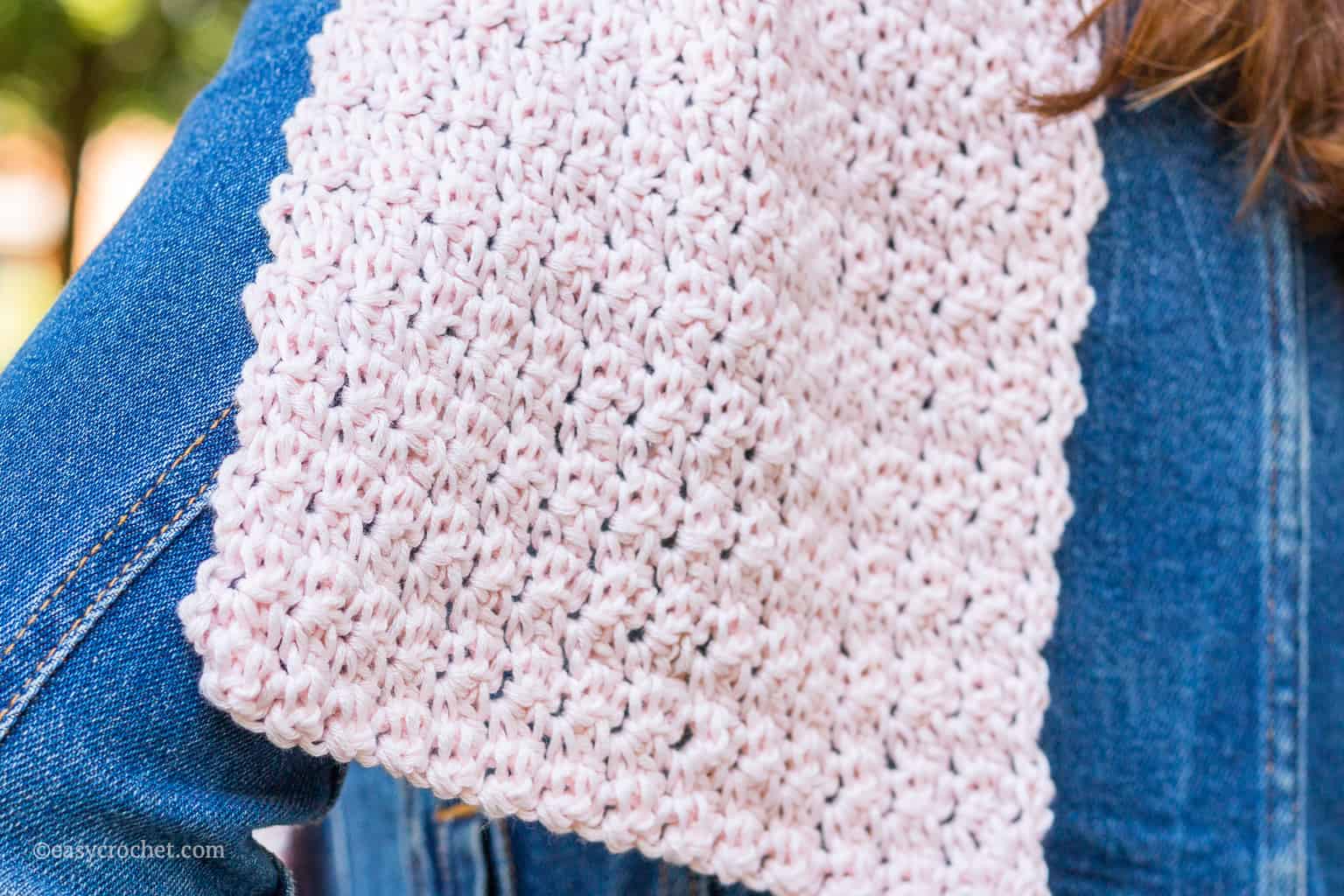 What Yarn Should I Use for a Griddle Stitch Scarf?
I recommend using Coboo yarn is a lightweight 3 yarn that is 51% cotton and 49% rayon for this design. It is silky to work with and has beautiful drape, which means your scarf will look and feel wonderful!
Plus, this yarn is lightweight enough that it is great for Spring weather or climates that don't get that cold. I
You're going to love Coboo yarn from Lion Brand!
Coboo comes in a variety of colors that are all gorgeous. For this scarf, I decided to use the color Pale Pink, but if you'd prefer a different color, take a look at the incredible colors that Lion Brand offers in this fiber.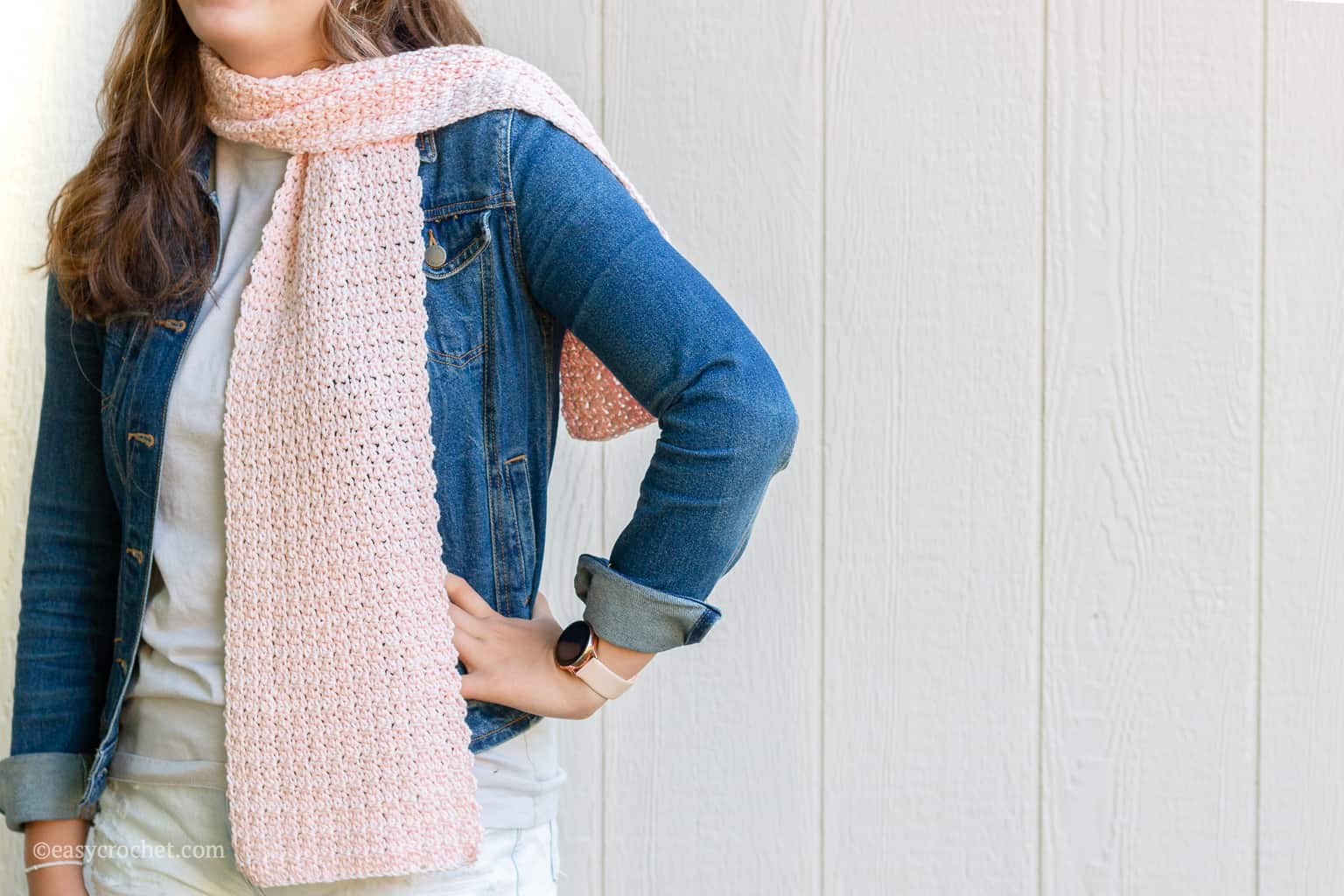 How Big Will My Scarf Be?
The finished size of a griddle stitch scarf can vary, but this one is about 8 inches wide by 58 inches long. If you'd like to change the scarf size to lengthen it, you can crochet more than the recommended rows in the pattern.
To change the width of the scarf, you can use a starting chain in any multiple of 2. Keep in mind if you change the scarf from what is written below, you will more than likely need more yarn.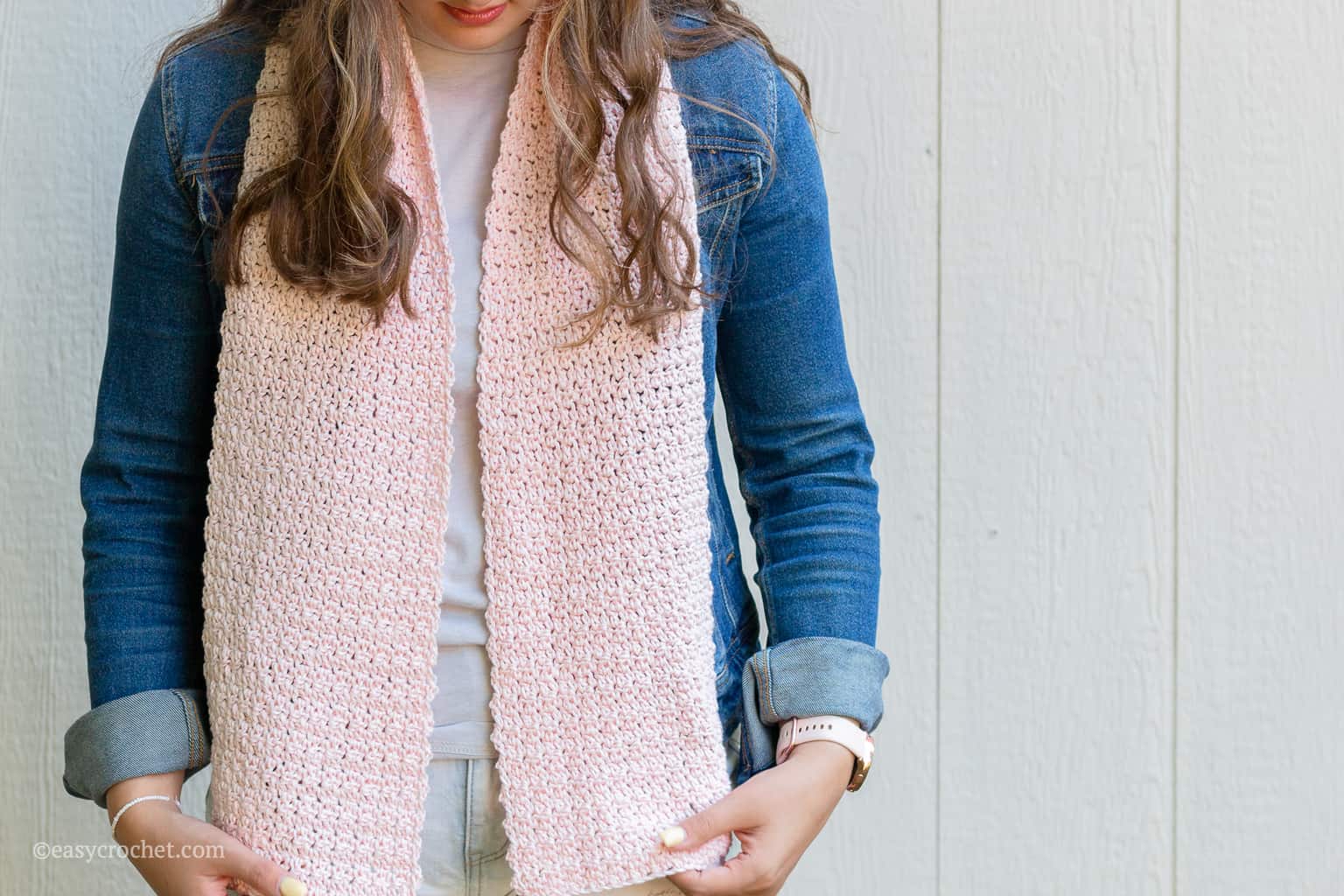 After you have picked your favorite color of yarn to use and looked over the griddle stitch then you are ready to get started! I hope you enjoy this free scarf pattern using the easy to learn griddle stitch!
Happy Scarf making!
The Griddle Stitch Crochet Scarf Pattern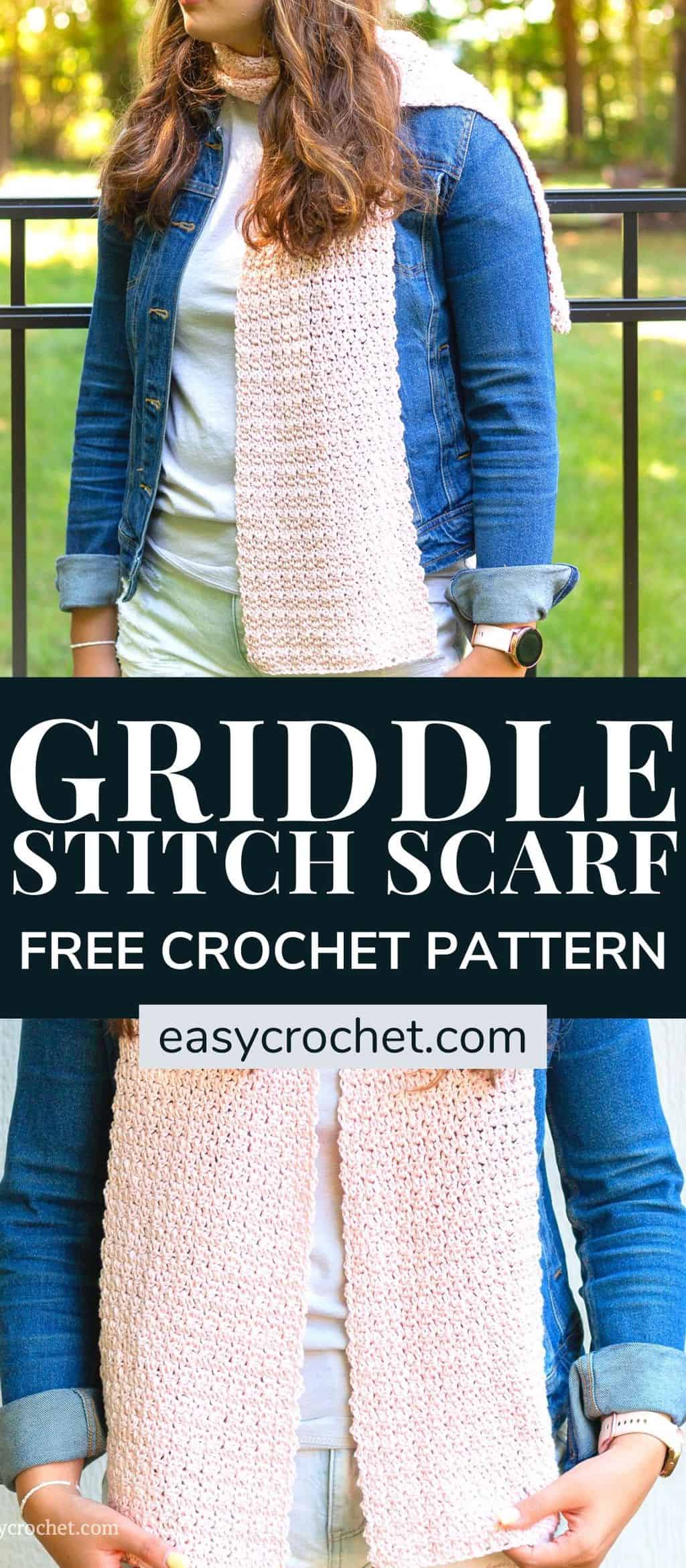 Do you want a printable version instead? Grab it below so you can start crocheting this scarf asap.
If you make this scarf please share it with me over in the Easy Crochet Facebook Group. It's a great place to share your work in progresses, ask questions and talk about all things crochet!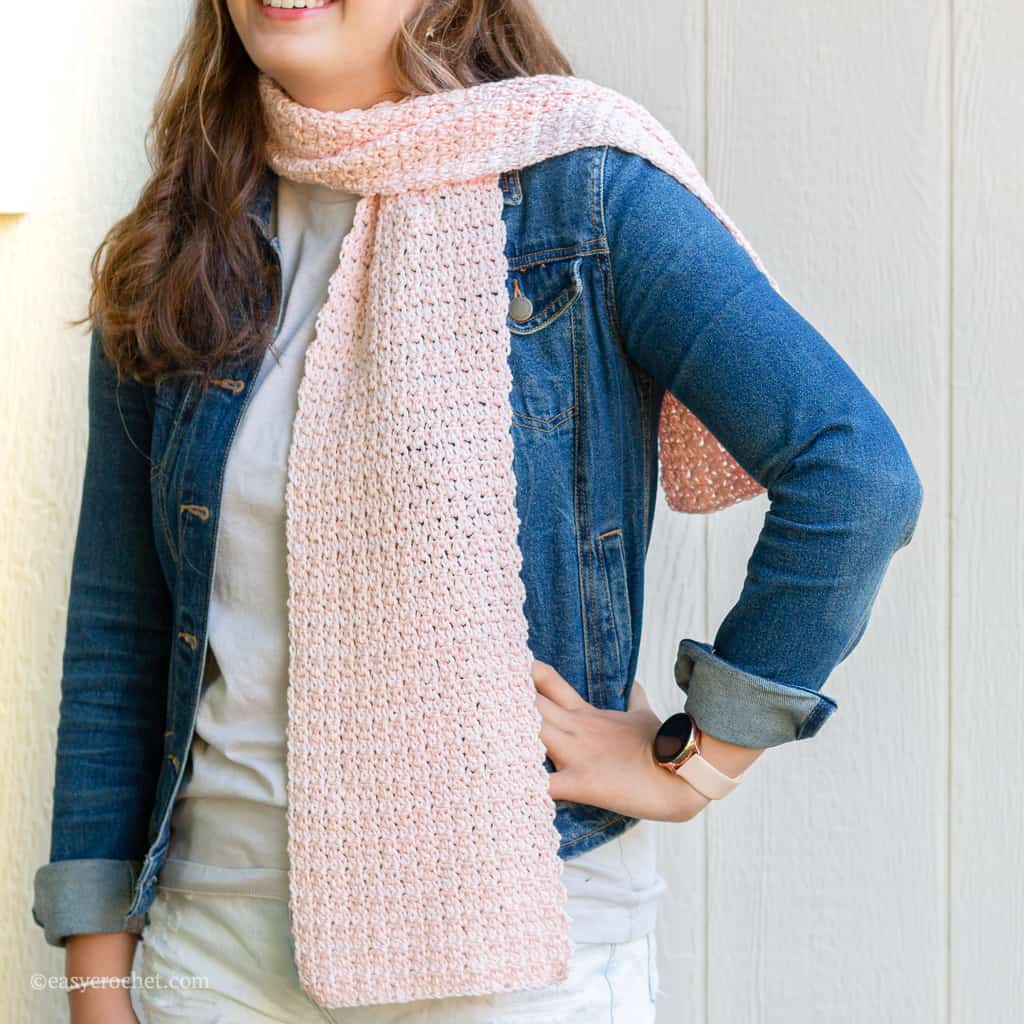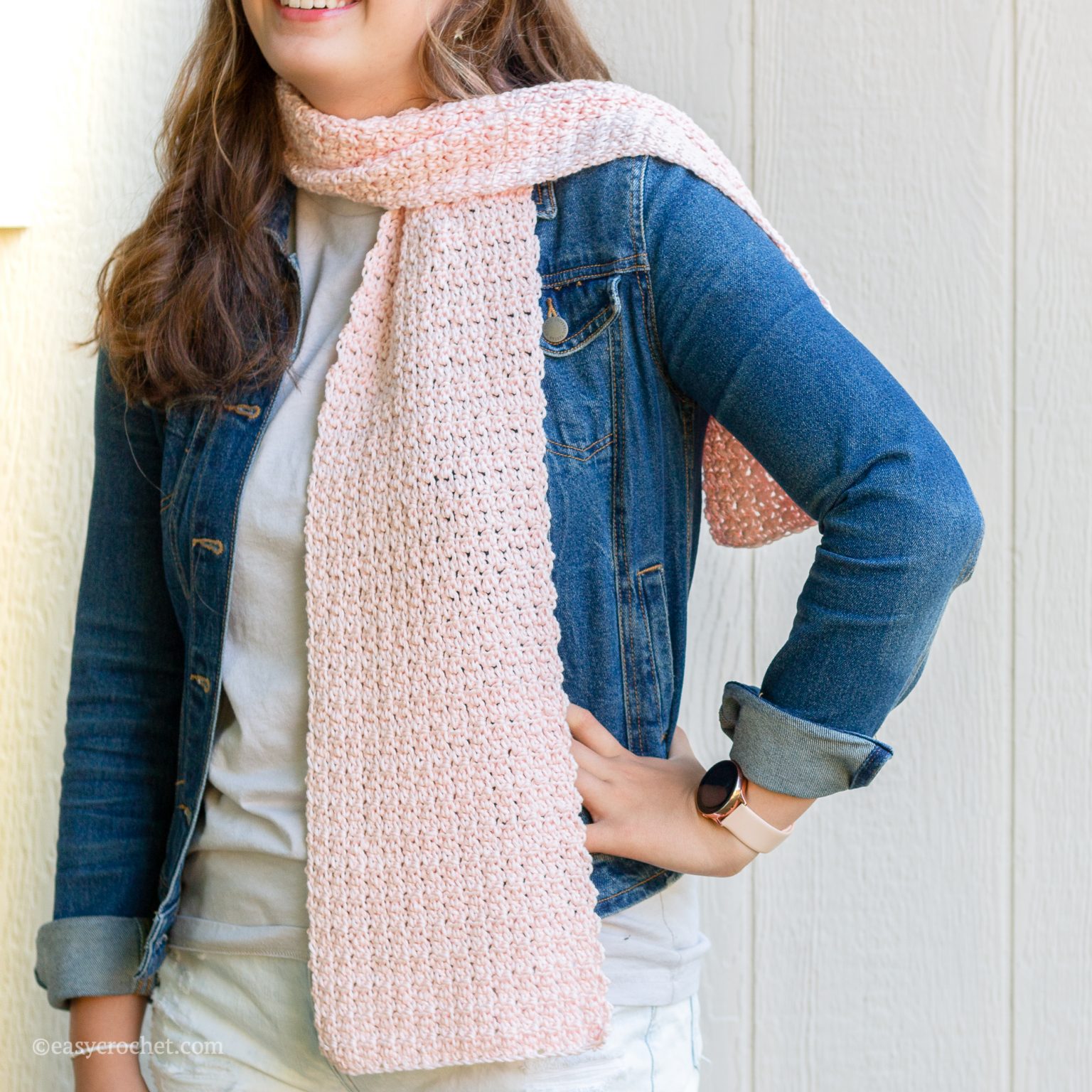 More Free Crochet Scarf Patterns
This is one of many free crochet scarf patterns you can make! Check out all the scarves you can crochet below.