Are you looking for free chunky yarn crochet patterns? I can help! Make all SEVEN of these easy crochet blankets with bulky & super bulky yarn today using the free patterns below!
Do you want even more free crochet patterns so you can make more than one blanket? Explore the crochet pattern database for inspiration.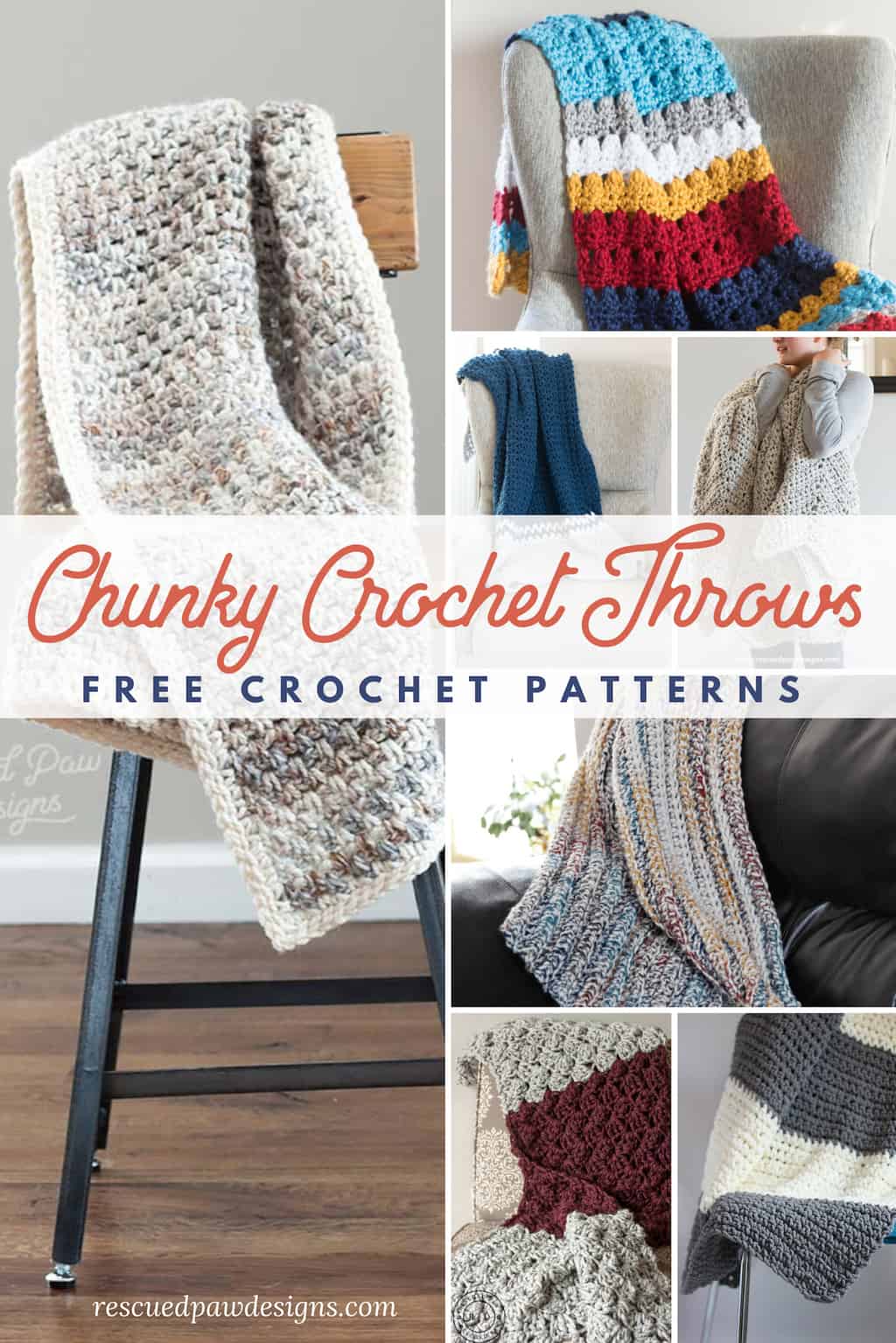 I can't wait for you to explore this great list of patterns!
Happy Crocheting!
Love Chunky Crochet Blankets?
Have a lot of extra chunky yarn lying around? I can help with this collection of FREE chunky crochet throw patterns! Read on down to find the full list of free patterns and get started today!
This Thick Yarn Blanket Is a Must-Have!
Ever since I was little I have loved curling up with a good book and a big chunky blanket while reading. Now that I am able to crochet my own extra cozy blankets I appreciate my me time even more!
Keep on reading to learn more about the bulky and chunky yarn I love and the blanket patterns I recommend so you can create your very own thick yarn blanket!
My Favorite Bulky Yarns to Use With Chunky Crochet Throws
There are lots of different bulky yarns on the market today but some of my tops are Lion Brand Wool-Ease Thick & Quick, Bernat Blanket Yarn, and Lion Brand Hometown! Check the yarns below by clicking the link or the image! Have fun!
Bulky Yarn Equals Faster Crochet Projects
Blankets that use bulkier yarn are almost always a favorite of crocheters and knitters because of how fast they work up. The thicker yarn makes for a quick crochet project which means you can get started on that next pattern even faster.
You May Like These Crochet Patterns Too
I also have a few other projects that I think you may like while you are here if you are looking for even more inspiration.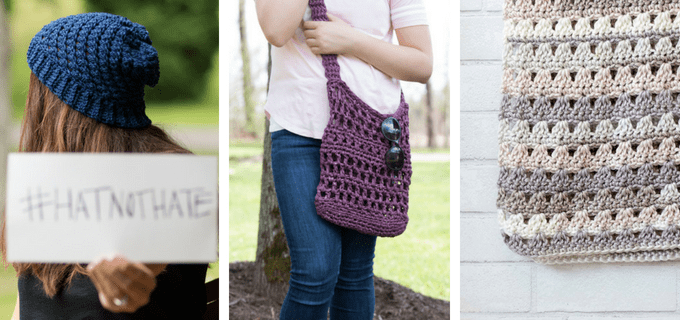 Leigh Hat, Milo Tote & Alissa Throw

---
Let's Get Started on a Chunky Yarn Crochet Throw!
Now that I have explained why you should make chunky yarn blankets and a little about the yarn it is time to get started! Read on down to take a look at this list of seven crochet blankets that use chunky yarn!
7 Bulky Yarn Crochet Blankets That Are Fun to Make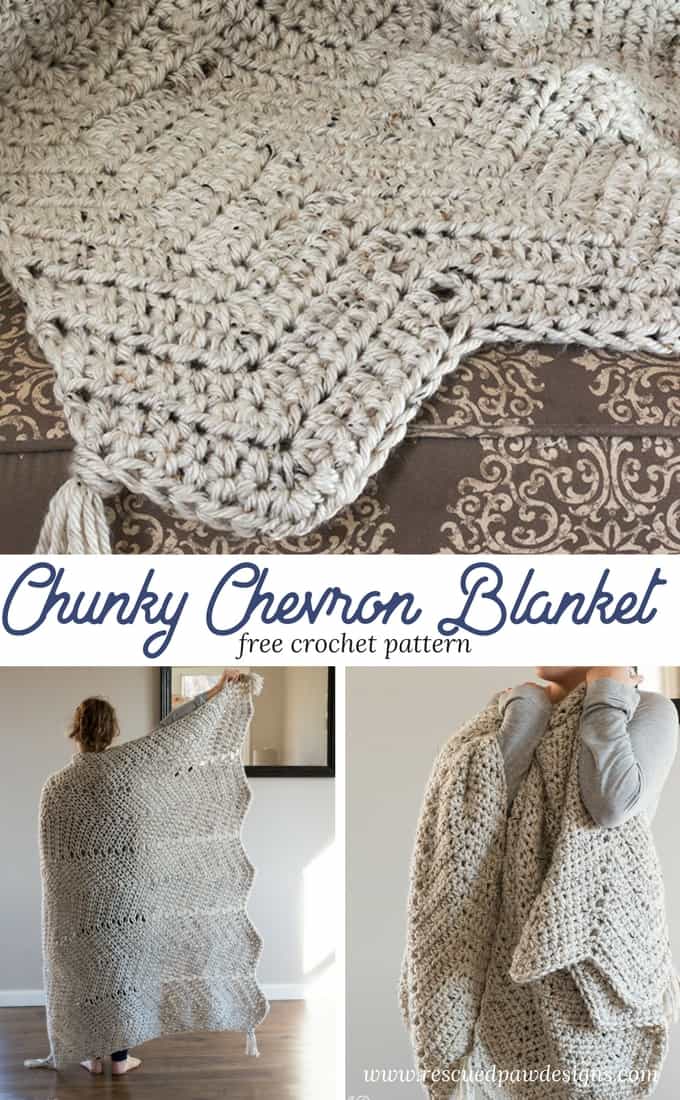 The chunky chevron is a blanket that uses ONE simple stitch and works up in a repeat which makes for a fast project! This one is definitely a must-try!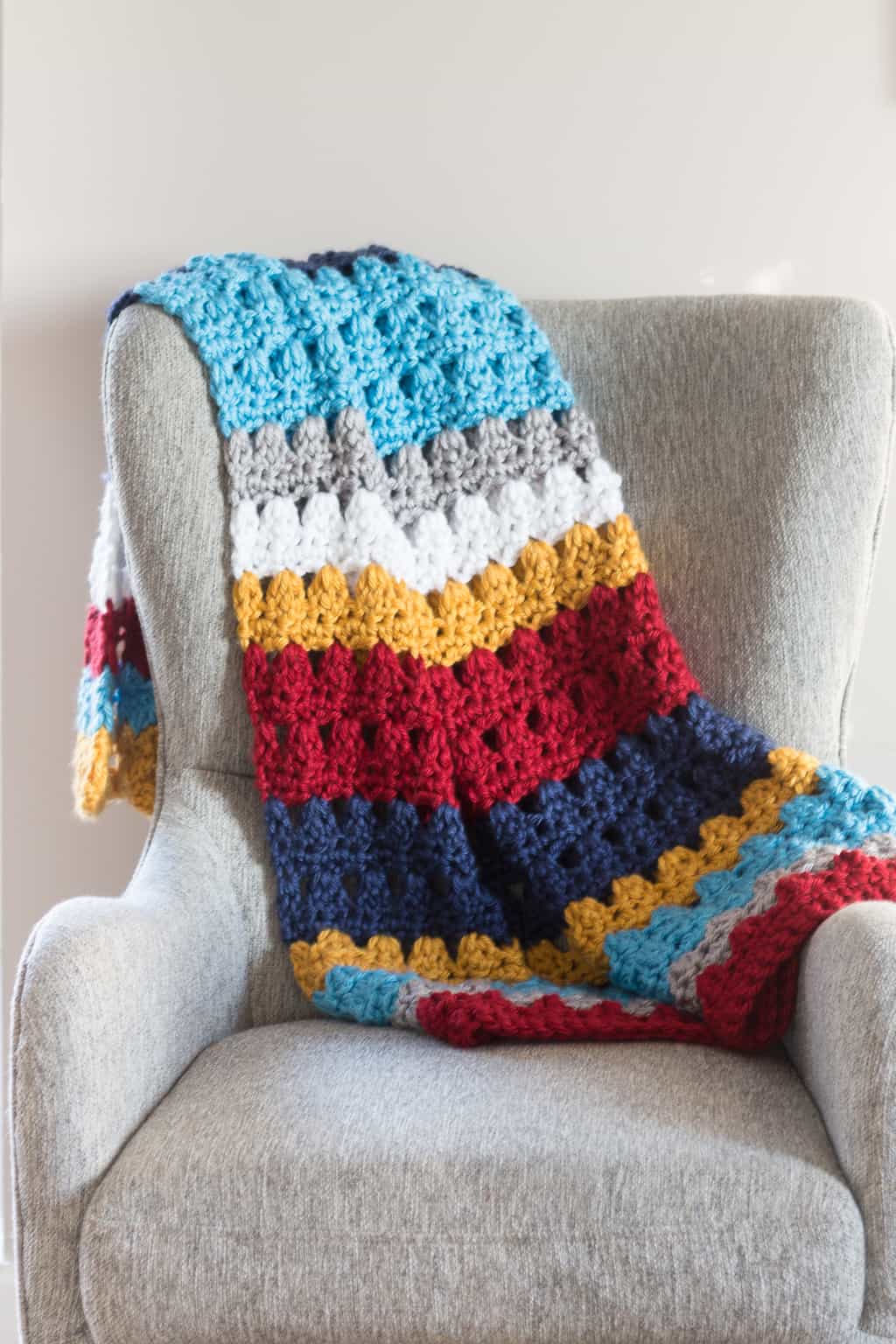 This crochet throw uses several different color yarns but can easily be made in all one color too for a neutral look.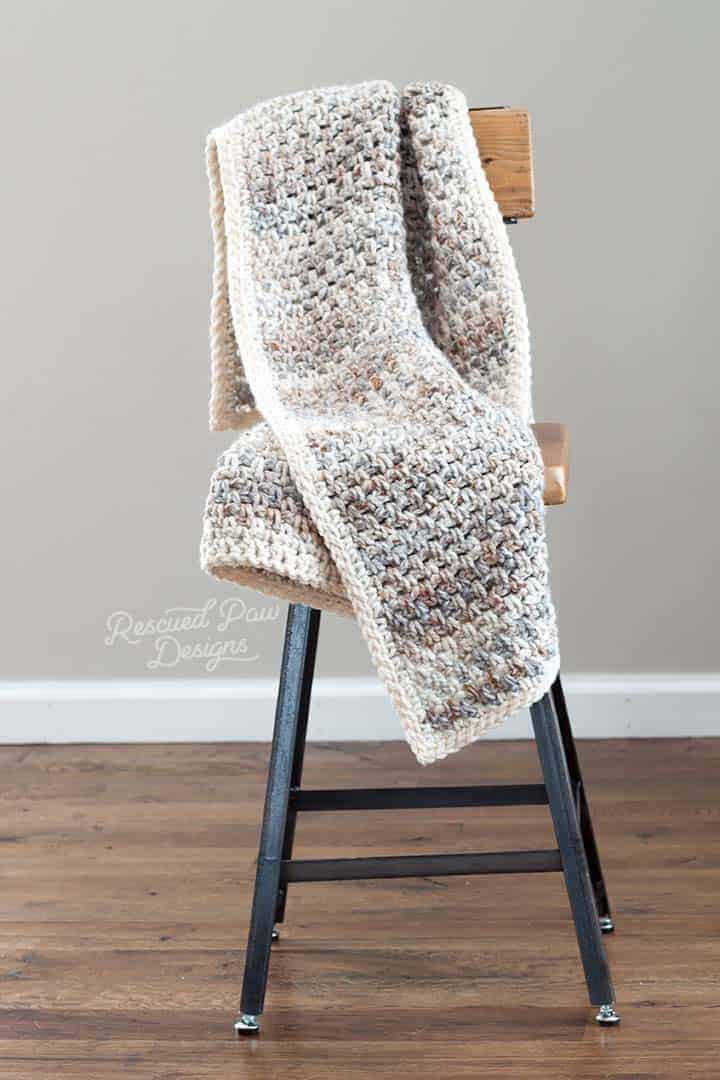 The Jane is a simple but beautiful throw that works up SO fast and looks great in almost any color!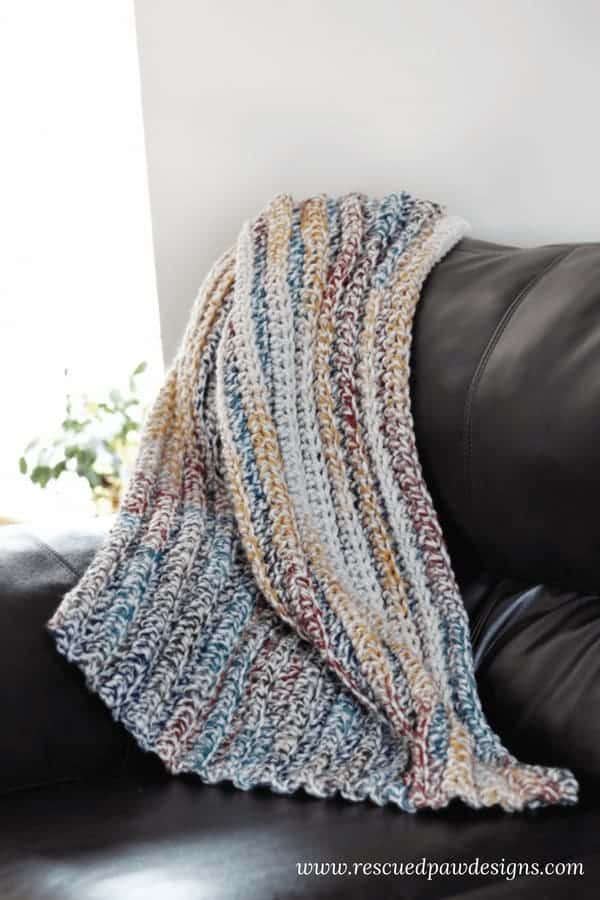 This one is probably my go favorite (I know I say that a lot) because it uses one stitch and is available to make in FIVE different sizes.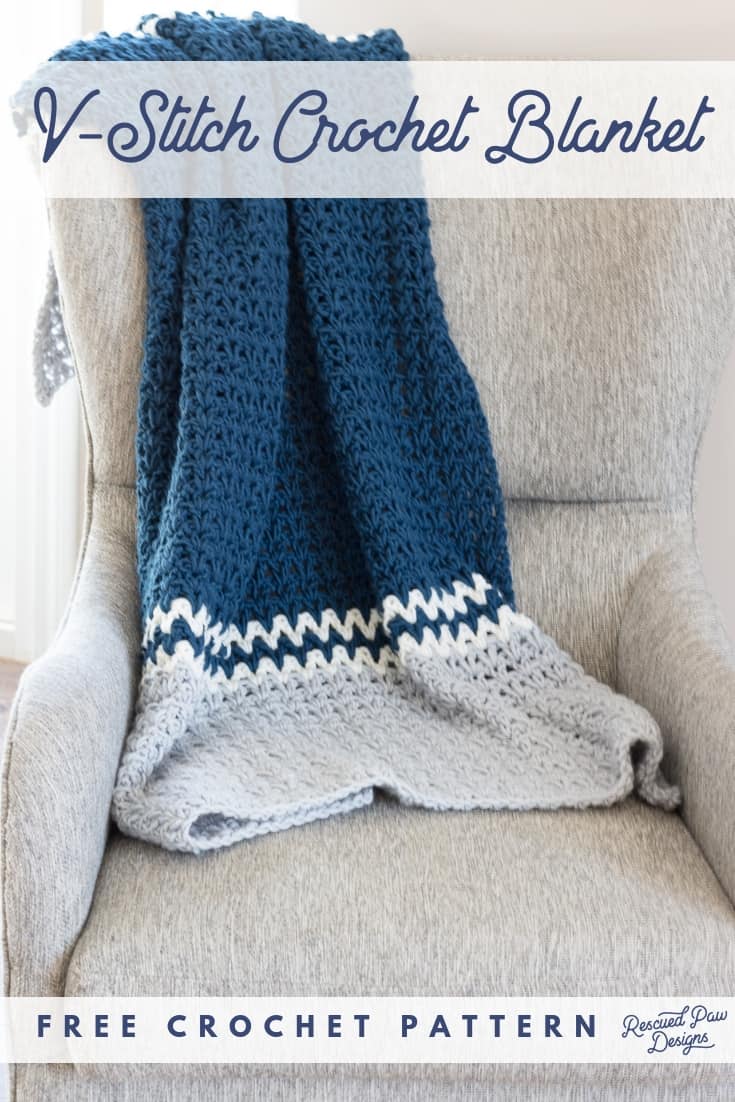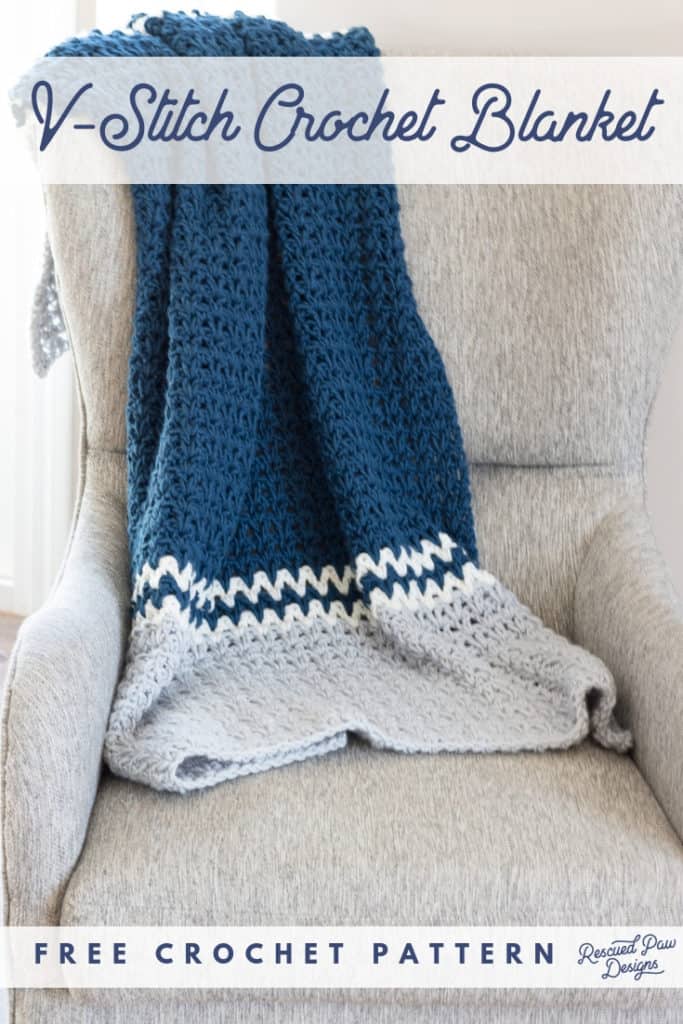 The classic v-stitch blanket uses cozy bulky 5 yarn and works up quick!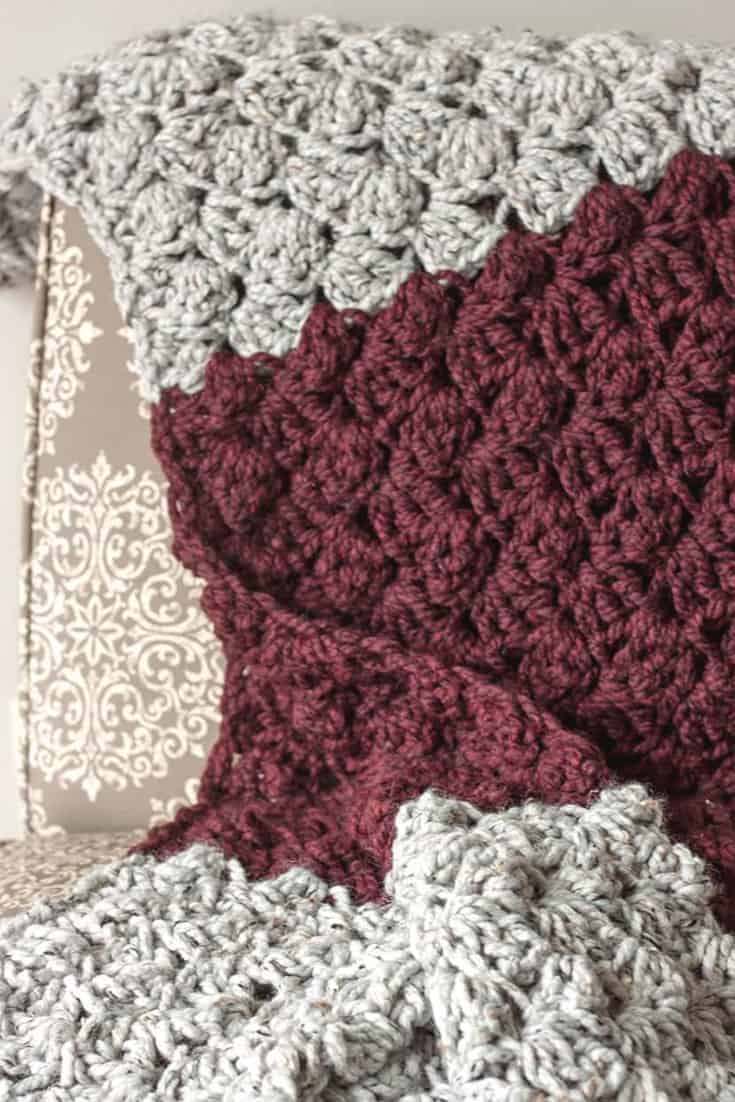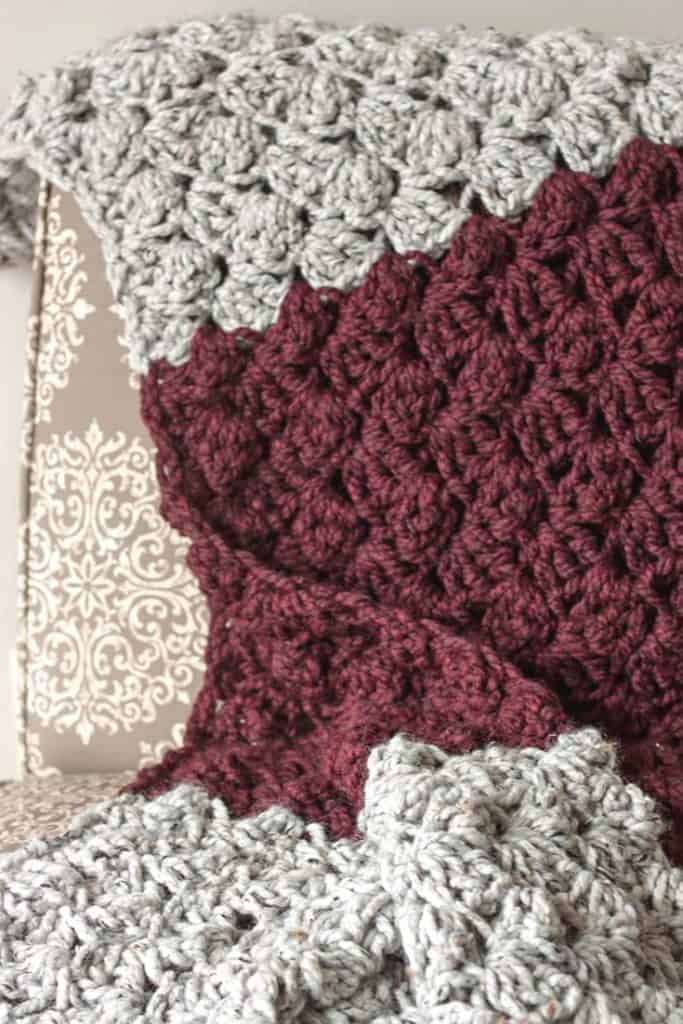 The Charlotte is probably one of the most popular patterns on the blog and I am pretty sure it's because of the amazing texture it creates!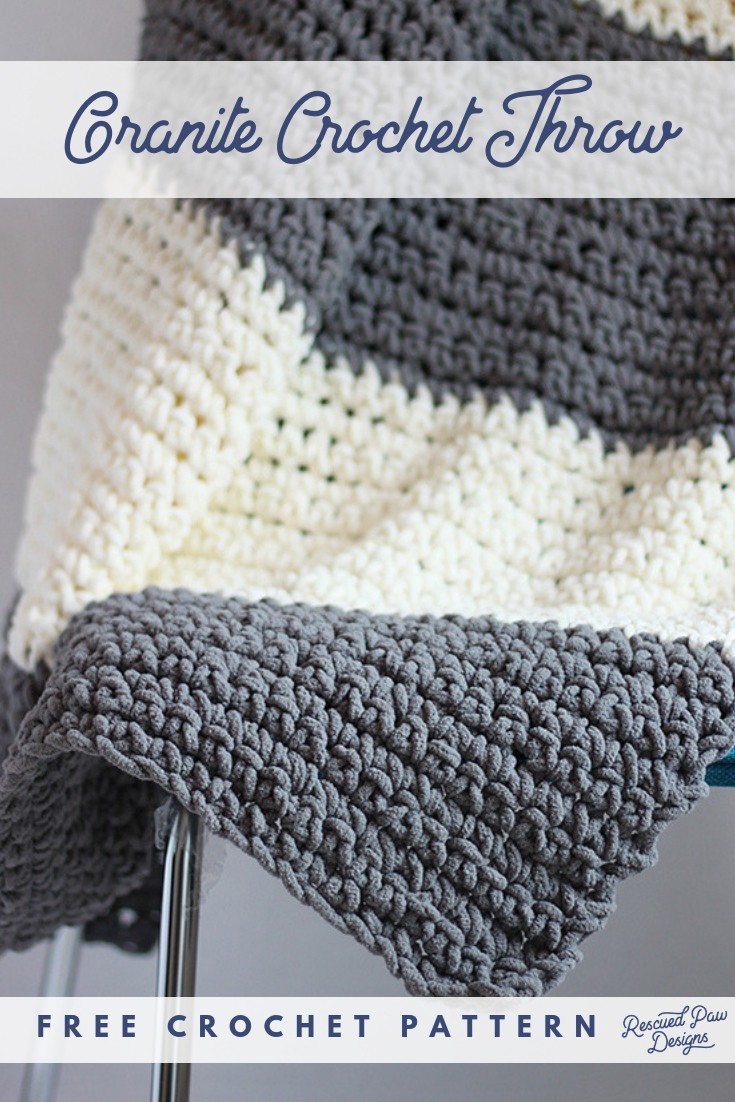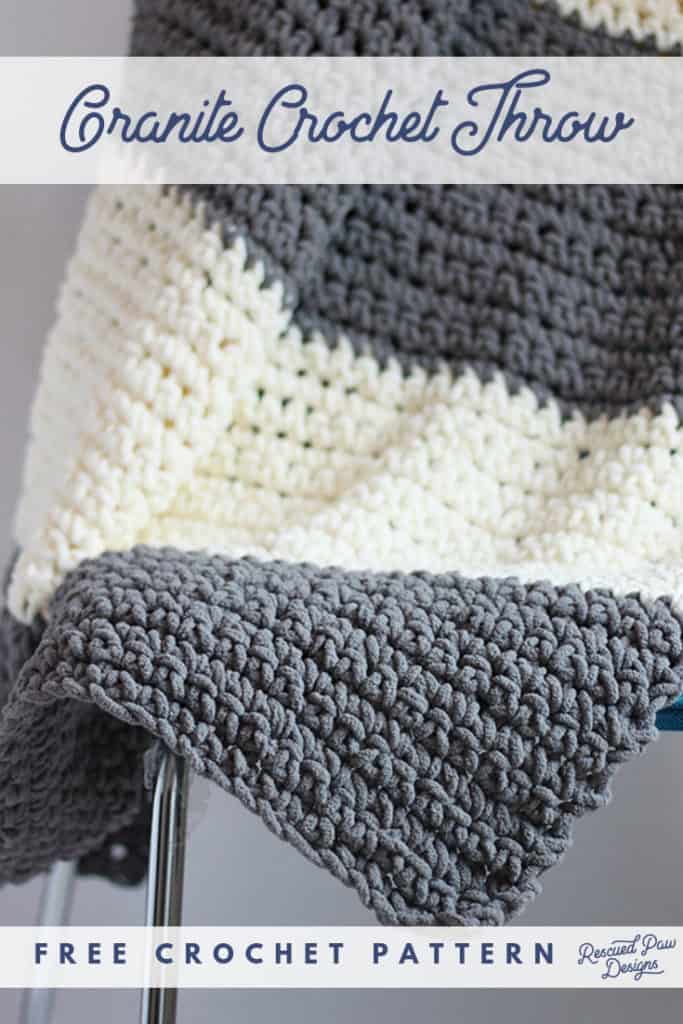 If you want a simple one stitch throw to crochet up while watching tv or to work on the go then the Granite is for you!
That's It for The Chunky Crochet Throws!
Tell me… Which one are you going to pick to make? If you'd rather work up a blanket using worsted weight yarn I have a couple of good suggestions that you could try too! Like the Easy Chevron, Wonders Chevron and the Simple Color-Blocked Blanket!

You May Also Like These Free Patterns
Be sure to look at seven chunky yarn hat patterns that you can make if you'd to use up your bulky yarn stash!