Knit Like Crochet Blanket Pattern Tutorial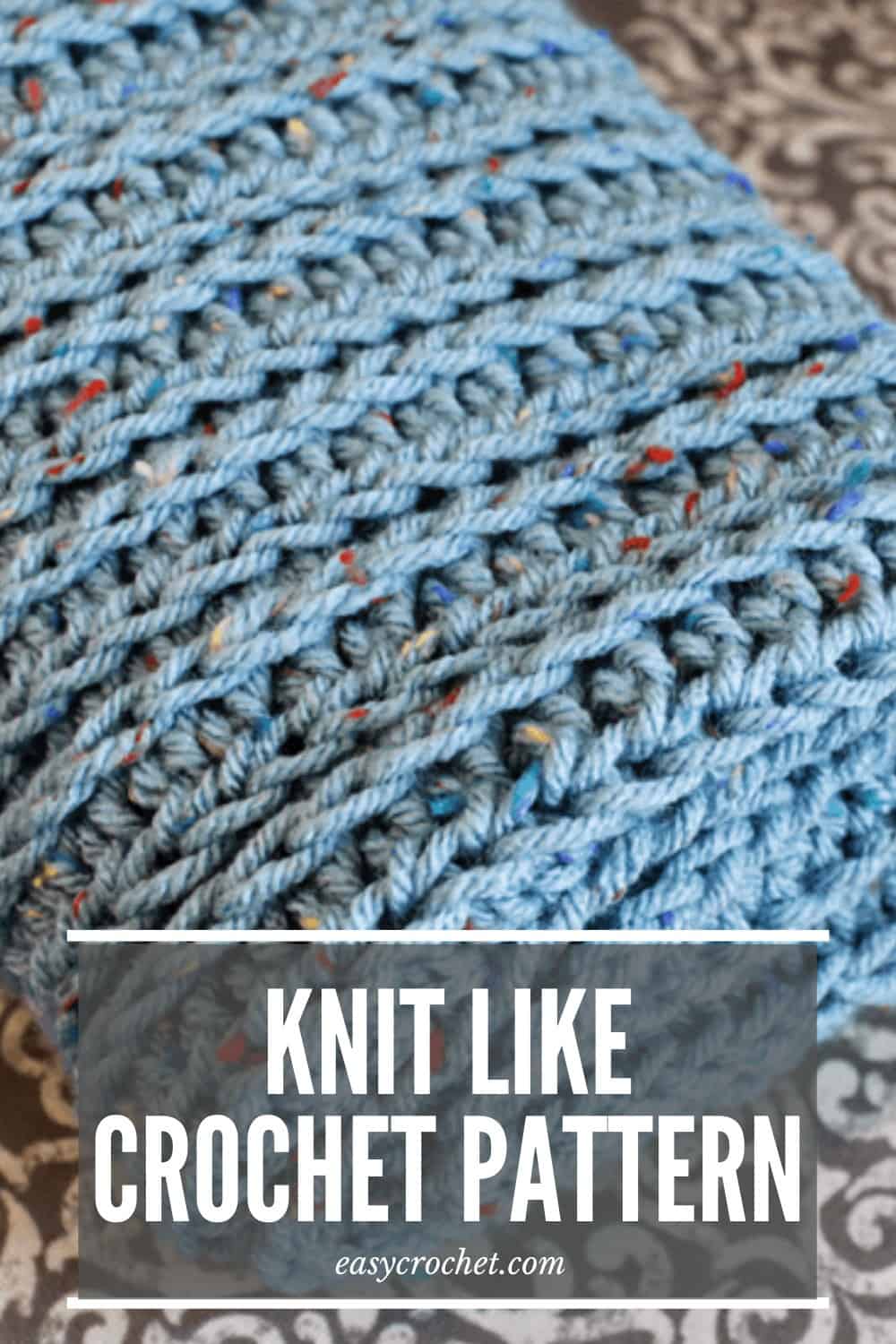 Are you looking for a crochet blanket to make that look knit? Or maybe you are asking yourself, can I get the look of knitting with crochet? If so, I can help with this free crochet blanket tutorial that resembles knit!
I can't wait for you to try this simple crochet-knit look blanket design!
Happy Crocheting!
Crochet That Looks Like Knit!
I love the look of simplicity, and this knit like crochet blanket pattern tutorial is just that! If you love classic looking blankets just like me, then this crochet pattern is for you! This tutorial will show you how to crochet this blanket and also show you how to change the size into eight different blanket sizes as well. I hope you this tutorial!
Happy Blanket Making!
The Yarn That Is Perfect for This Crochet Knit Blanket
This blanket is easy to make and a perfect first (or second) project for beginners. For this sample, I used Hobby Lobby I love this yarn, but any worsted weight yarn like Lion Brand Vanna's Choice would work great!
Click the yarn image below to check it out, a few of my favorite colors in Vanna's Choice!
This Blanket Only Uses One Crochet Stitch
Really, what makes this pattern, so simple is the fact that the whole blanket is worked using half double crochets! Once a row of half double crochets is finished, the next row is worked by half double crocheting in the back loop of the previous row's hdc!
If you wonder how to work a hdc in the third & back loop, then don't worry! I have a full picture tutorial about it!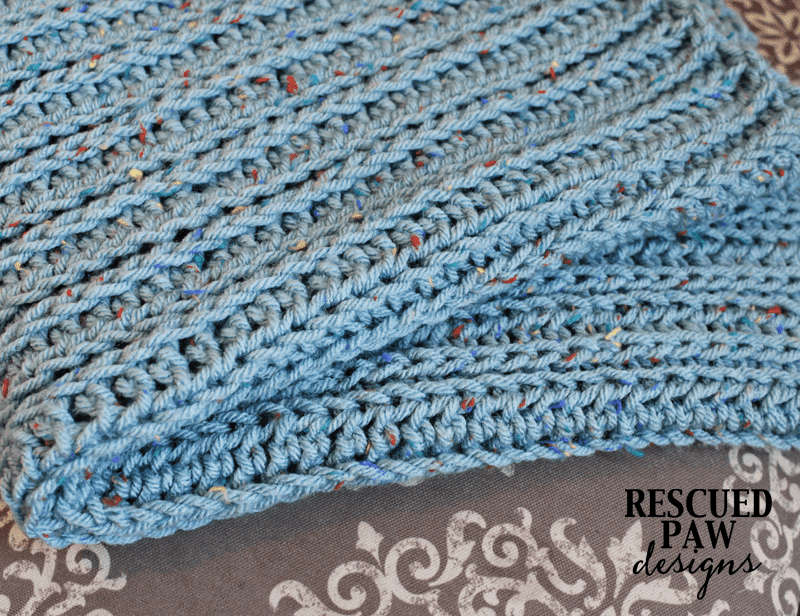 Ready to Get Started?
Ready to get started? Read on down to find the full crochet knit-like pattern that looks knit below!
Happy Crocheting Friends!
Crochet that Looks like Knitting Blanket Pattern
Skill Level: Easy
Materials
Crochet hook size J (6.00 mm)
Worsted weight yarn (4) I used Hobby Lobby I love this Yarn in Sea Blue Tweed (Use the blanket calculator to find out how much yarn is needed for each size)
Yarn needle
Scissors
Sizing
Abbreviations
ch = chain
hdc = half double crochet
st = stitch
Notes
The blanket can be made using any even number for a starting ch but, remember to add one to whatever number you choose.
Written in Standard US terms.
The Pattern Steps
Pro Tip: Use the blanket resizing calculator to make this blanket in any size you want.
To Start: 61
Row 1: in 2nd chain from hook hdc, hdc in every ch across, turn. (60)
Row 2: ch 1, hdc in the 3rd loop (in the front), hdc in the 3rd loop in every st across, turn.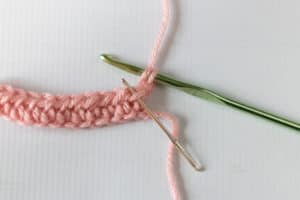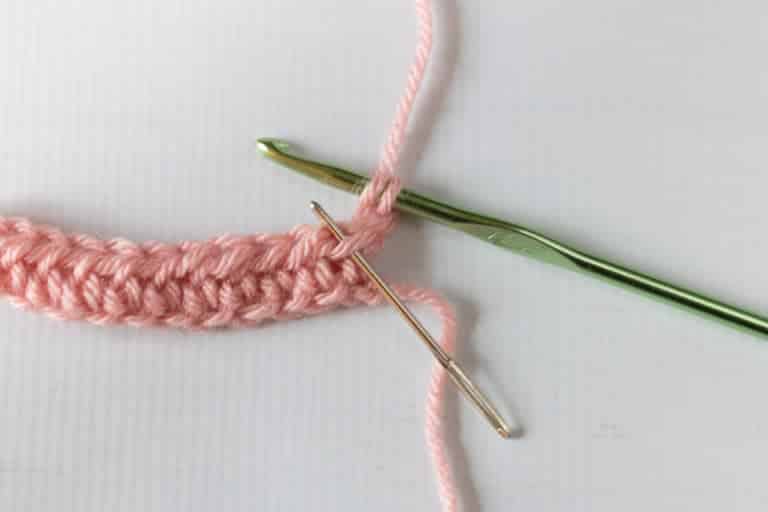 Row 3: ch 1, hdc in the 3rd loop but from the back of the stitch, repeat across on every st, turn.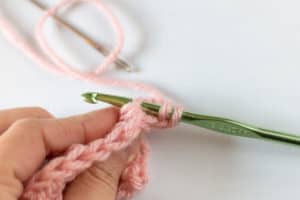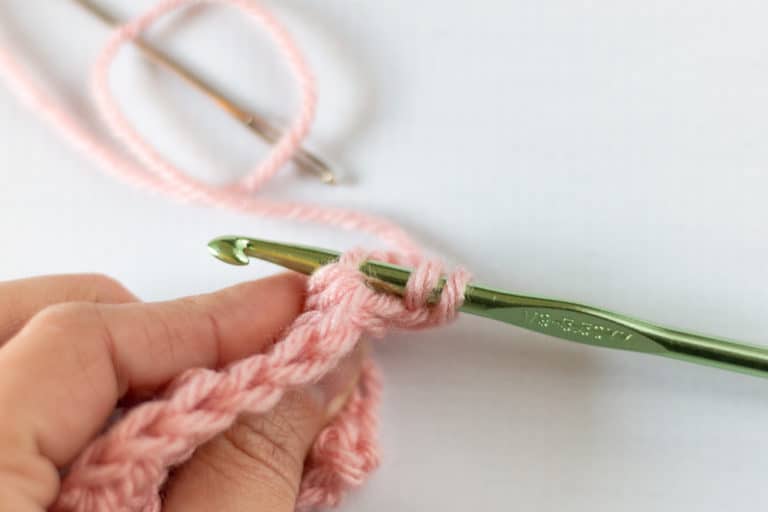 Row 4: ch 1, hdc in the 3rd loop (in the front), hdc in the 3rd loop in every st across, turn.
Row 5- ?: repeat row 3 & 4
Finishing
Fasten off when you have reached your desired length and weave in ends with a yarn needle. You may want to block your blanket to get it to lay flat and look smooth.

Do you want to try your hand at knitting too? Make the Easy Crochet beginner-friendly knit blanket pattern today!