How to Crochet a Single Crochet Blanket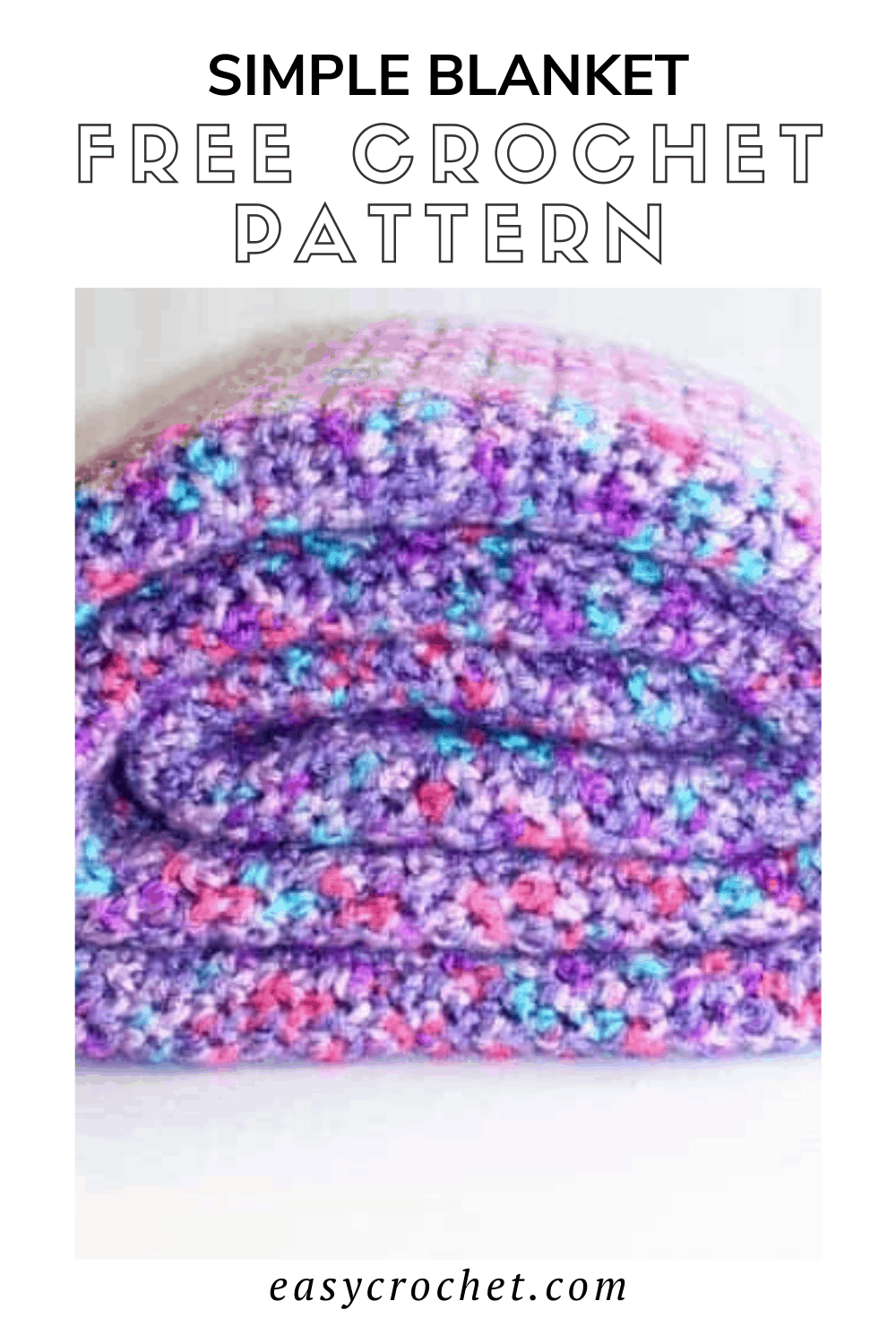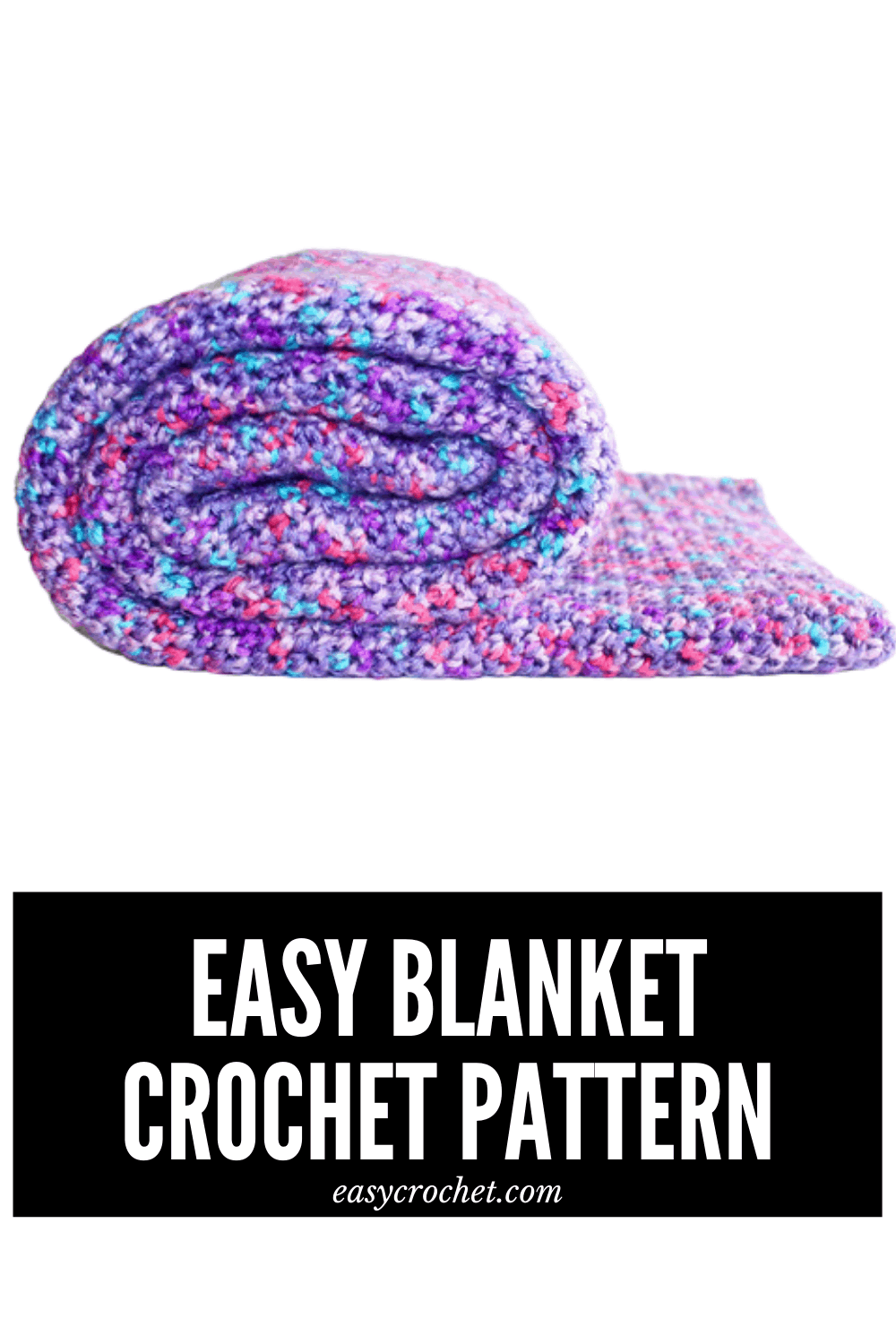 Are you looking to crochet a quick blanket? If so, this single crochet afghan is the one for you! You can use the beginner-friendly single crochet stitch pattern below and learn how to make a crochet blanket today!
Scroll down to find the free stroller size pattern here on the blog, or purchase the ready to print PDF with nine different sizes in the shop.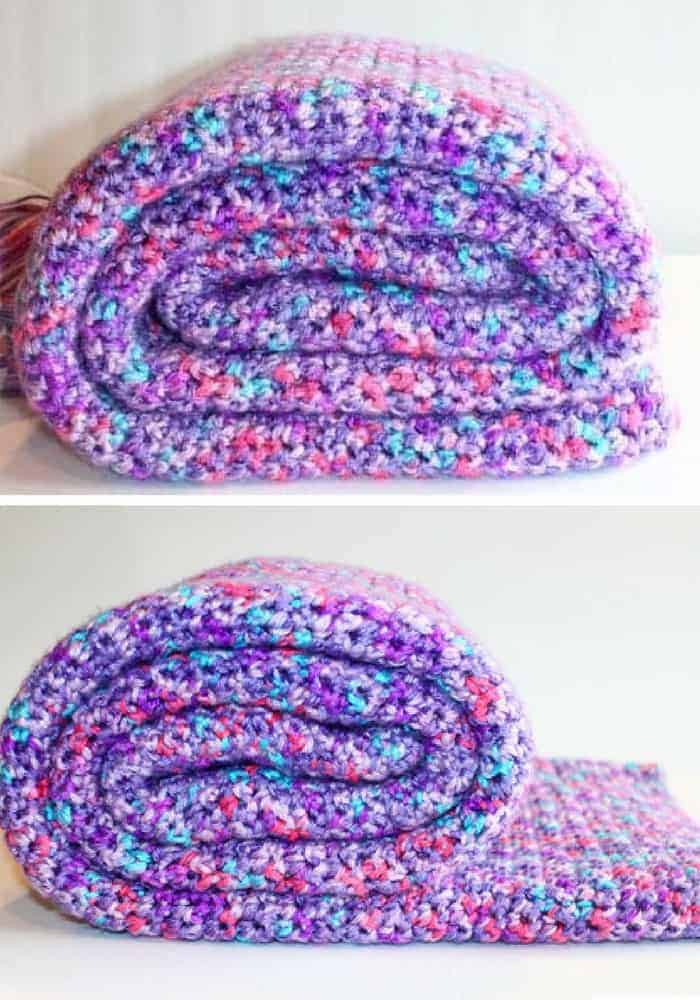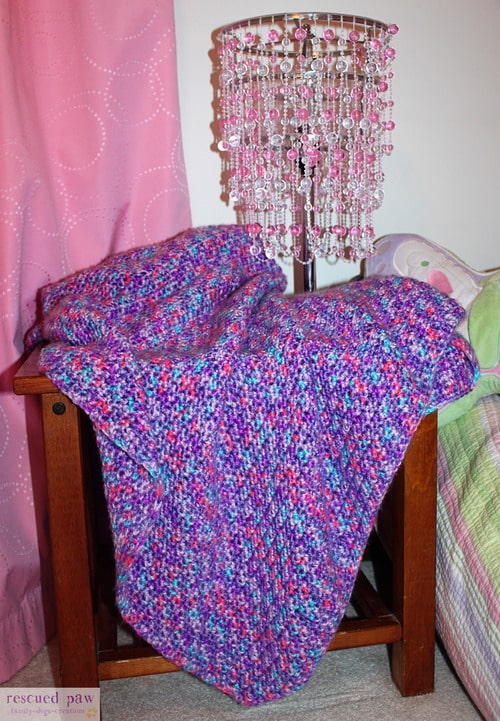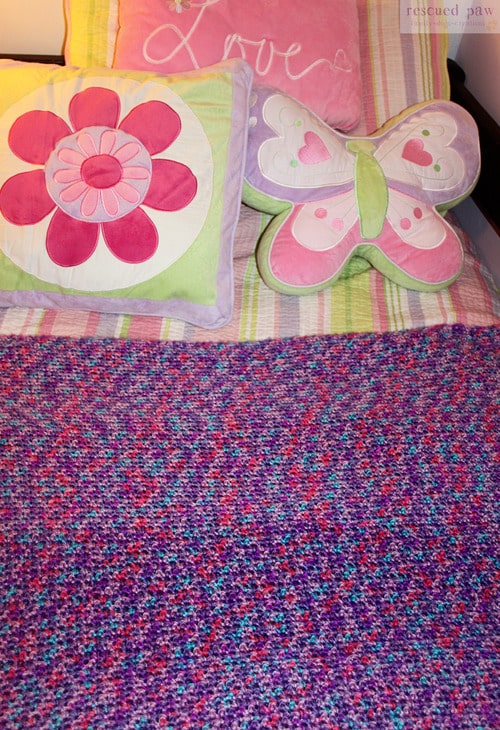 With just a few hours of work and only one crochet stitch, you can have a single crochet baby blanket in no time at all. Ok. Well, maybe a week or two if you space it out.
If you are looking for more free crochet blanket patterns like this, I can help! Try my color-blocked throw, chunky crochet throw or check out my crochet blanket archive.
I hope you enjoy this beginner-friendly blanket pattern! If you have any questions, feel free to ask.
Happy Crocheting!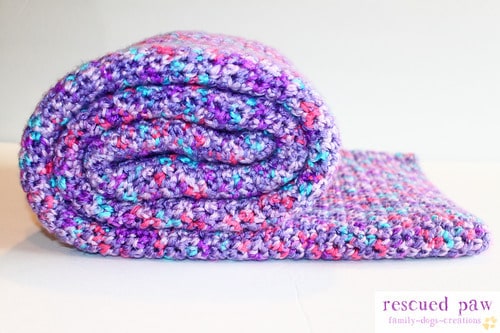 New Single Crochet Pattern
A few weeks ago, I finished a new crochet pattern called Elise's single crochet blanket! This pattern is simple, uses one stitch, and is perfect for beginners! I love simple stitch crochet blankets, and I am excited to be able to share this crochet pattern with everyone.
Back to that one stitch, I said I used for this design well; it was a single crochet stitch! (click through the link for a refresher on how to single crochet) The entire blanket uses this simple stitch, which makes it a quick crochet blanket to work up! This pattern is a perfect crochet blanket for beginner crocheters or someone looking for a fast DIY project.
I have also designed a few other projects using single crochet's that you may like too, like the single crochet color blocked blanket and the single crochet chevron blanket! Straightforward and simple! (My favorite.)
So if you are like me and always need a quick gift for a new baby, you could work this easy single crochet blanket up in no time. Yep, it's the perfect quick gift since it uses only one stitch.
The Yarn That's Great for This Crochet Baby Blanket!
For this single crochet baby throw blanket, I used Red Heart Gum Drop yarn in grape, which is a beautiful & silky soft yarn! The different shades of pink, purple, and the pops of blue in it are just beautiful! You can find this in most craft stores or on Amazon if you'd like it dropped right at your doorstep. (Me please.)
Click the yarn image to check this Red Heart out and to see all the different colors that are available!
Let's Get Started!
Read on down to start crocheting this simple single crochet blanket today with our free stroller sized pattern or get the PDF version which I linked up above with nine sizes.
Elise's Single Crochet Blanket Pattern
Skill Level: Basic
Materials
1006 yards of Red Heart Gum Drop or any worsted weight four weight yarn of a comparable weight. (for the stroller size 35″ x 30″) Learn more about yarn substitutions. (coming soon)
Yarn needle
Gauge
14 sts x 15 rows = 4″
Ch 15 and Follow pattern as written for gauge swatch
Learn more about gauge in crochet.
Notes
Finished Size
35′" x 30″ Baby Stroller Size
The Elise Crochet Blanket PDF in eight sizes is available for purchase in the shop with detailed yardage & more.
Abbreviations
sc = single crochet
st(s) = stitch(es)
ch = chain
Single Crochet Video Tutorial
How to Chain Video Tutorial
The Blanket Pattern Steps
Baby Stroller Size 35″ x 30″ is shown below. A PDF is available in the shop with eight sizes.
FOUNDATION ROW: ch 105
ROW 1: Starting in the second ch from the hook sc, sc in every ch across, turn.(104)
ROW 2: Ch 1, starting in first stitch sc, sc across the entire row in each st, turn.(104)
ROW 3 – 131: Repeat row 2. (104)
FINISHING: Fasten off the yarn and weave in all the loose ends with a yarn needle.

The Single Stitch Baby Blanket Is Now Finished!
That's it! I hope you enjoyed single stitch crochet blanket pattern! I can't wait to see all the beautiful baby blankets you make with this pattern.
You are welcome To Ask Questions!
If you have any questions about the pattern, please feel free to ask! If you'd like even more free blanket patterns, be sure to check out the blanket suggestions below.