12 Easy Free Single Crochet Patterns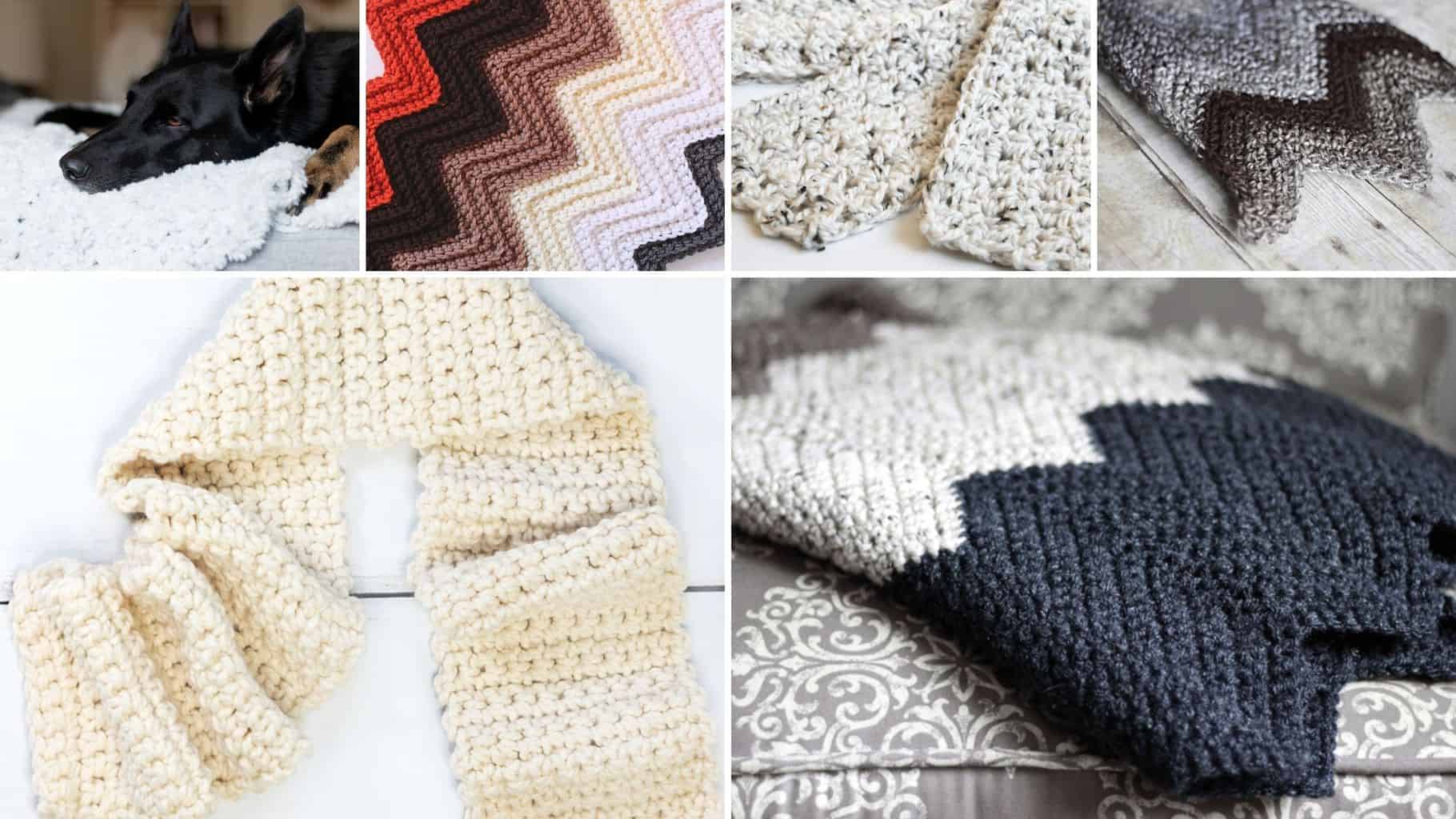 Single crochet stitch patterns are perfect for beginners to crochet when first starting out since they are easy to learn.
Single crochet patterns are also the best type of crochet patterns for beginners because they work up quickly and are easy to fix if a mistake is made.
Scroll down to learn more about the single crochet and find some free single crochet patterns to make as well with our awesome collection of crochet patterns.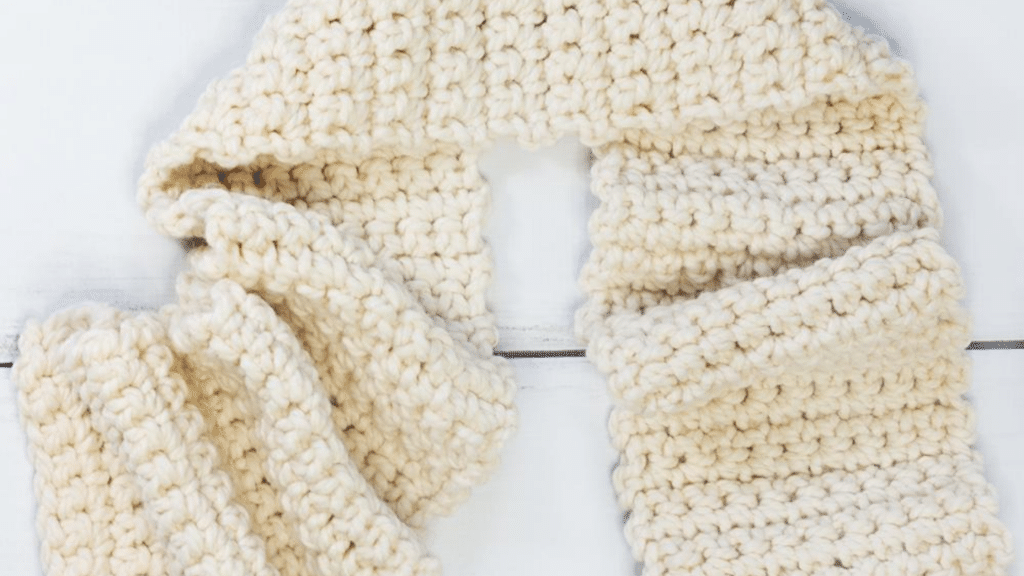 All About Single Crochet Patterns
Crocheting single crochet patterns are easy to learn. These simple stitch designs only require the knowledge of a single crochet stitch, chain stitch, and a slip stitch. You may be thinking, why do I need to know three stitches when these are supposed to be single crochet projects?
Well, the base of most single crochet projects are worked with a beginning chain. The slip stitch will be used at the end of a project to fasten off and secure it. That is why you will need to know three stitches to be able to complete a single crochet project.
Below you will find a written explanation of the three basic stitches you'll need to know to crochet a single crochet pattern.
Be sure to take a look at the stitch tutorials above before you get started if you need a refresher. If not, keep on scrolling down to find patterns for single crochet blankets, single crochet scarves and more!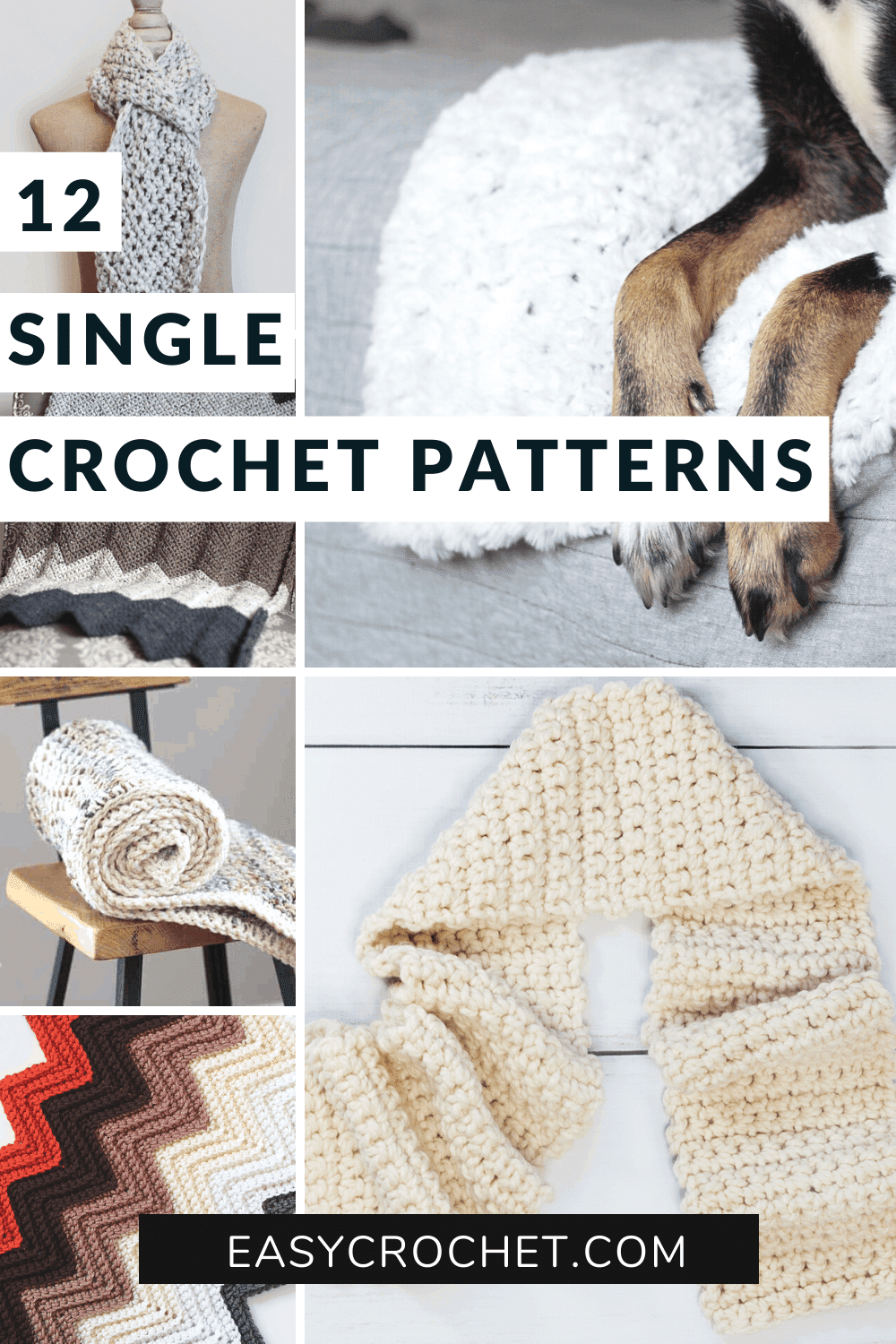 12 Crochet Patterns That Use the Single Crochet Stitch
Each of the free crochet patterns below will contain the single crochet stitch and or a combination of it mixed with the chain stitch and slip stitch. Enjoy!
---
More Free Crochet Patterns