12 Easy Free Single Crochet Patterns
Single crochet stitch patterns are perfect for beginners to crochet when first starting out since they are easy to learn.
Single crochet patterns are also the best type of crochet patterns for beginners because they work up quickly and are easy to fix if a mistake is made.
Scroll down to learn more about the single crochet and find some free single crochet patterns to make as well with our awesome collection of crochet patterns.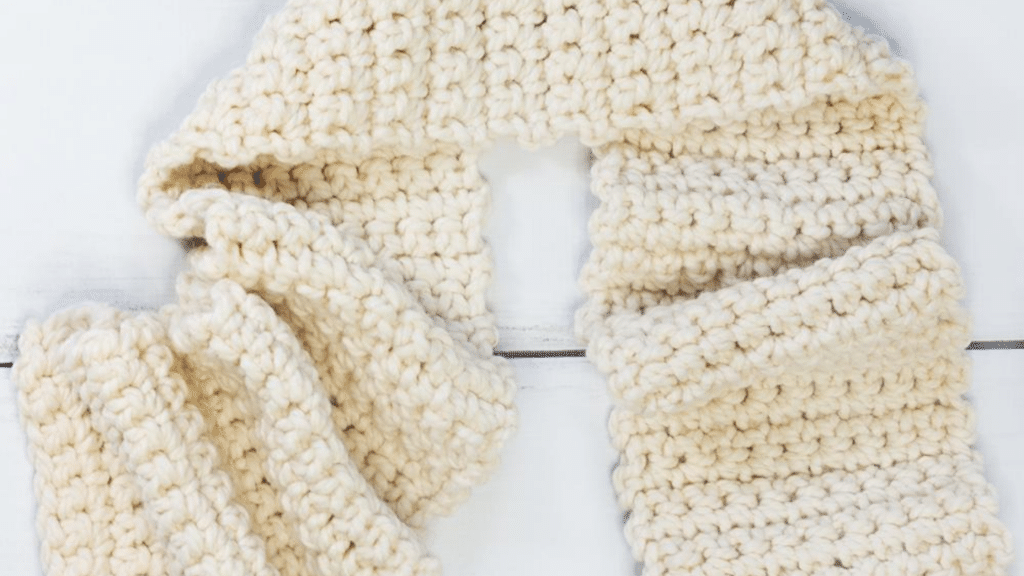 All About Single Crochet Patterns
Crocheting single crochet patterns are easy to learn. These simple stitch designs only require the knowledge of a single crochet stitch, chain stitch, and a slip stitch. You may be thinking, why do I need to know three stitches when these are supposed to be single crochet projects?
Well, the base of most single crochet projects are worked with a beginning chain. The slip stitch will be used at the end of a project to fasten off and secure it. That is why you will need to know three stitches to be able to complete a single crochet project.
Below you will find a written explanation of the three basic stitches you'll need to know to crochet a single crochet pattern.
Single Crochet Stitch (SC)
Insert the hook from front to back in the second chain from the hook or designated stitch
Bring the yarn over (YO) the hook and pull the yarn back through the chain from back to front (2 loops on hook).
YO and pull through both loops on the hook.
Chain Stitch (CH)
A simple crochet stitch that often forms the foundation of what crochet stitches are worked into during projects.
Make a slip knot.
Insert the hook into the slip knot point first, bring yarn over the shaft of the hook from back to front and grab it with the throat of the hook.
Draw hooked yarn through the slip knot and onto the hook. This movement will make one chain stitch
Repeat steps two and three until you have the desired number of stitches for a pattern. One loop will remain on hook.
Slip Stitch (SLST)
Insert the hook into designated stitch
YO (yarn over) and pull back through two loops
Be sure to take a look at the stitch tutorials above before you get started if you need a refresher. If not, keep on scrolling down to find patterns for single crochet blankets, single crochet scarves and more!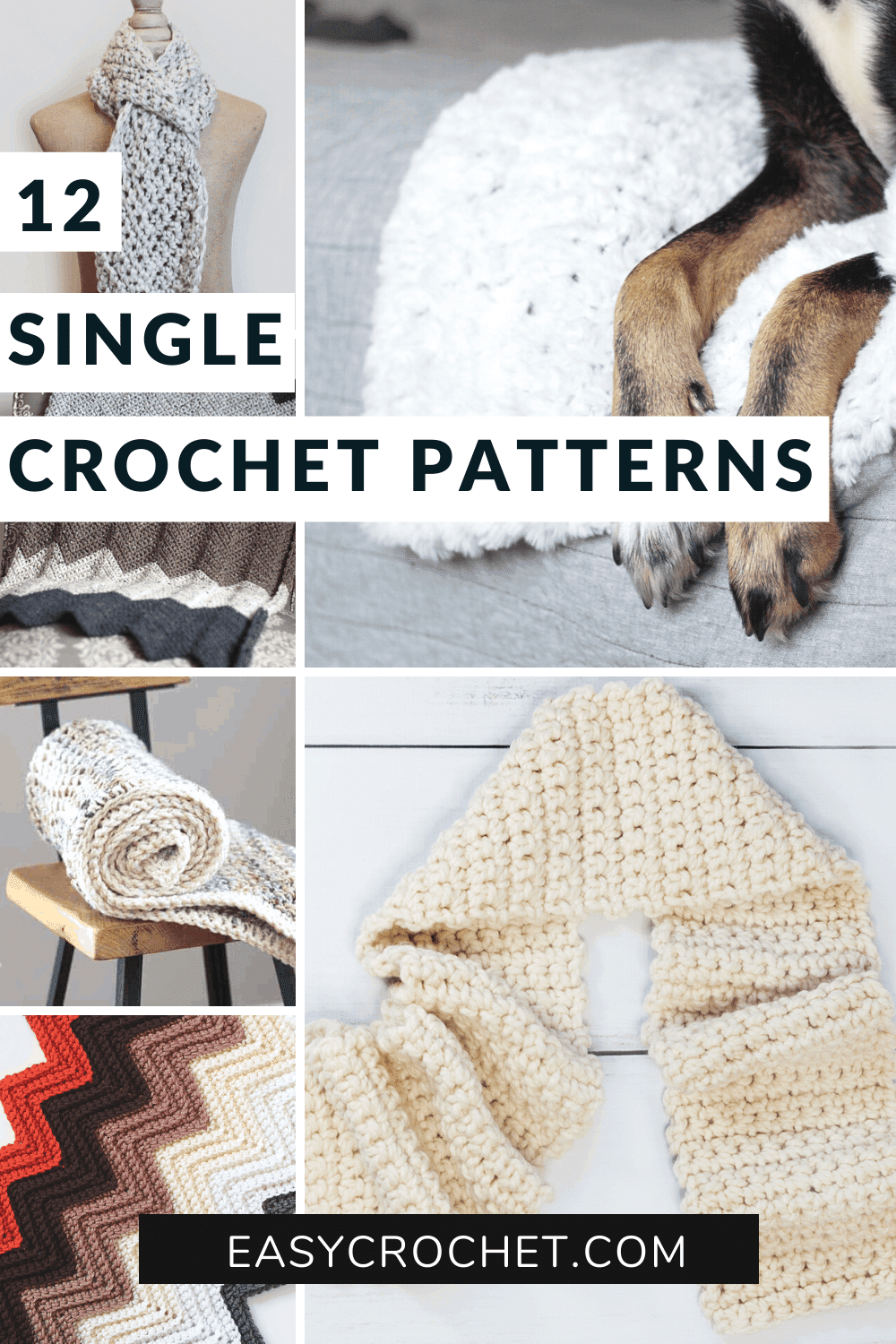 12 Crochet Patterns That Use the Single Crochet Stitch
Each of the free crochet patterns below will contain the single crochet stitch and or a combination of it mixed with the chain stitch and slip stitch. Enjoy!
---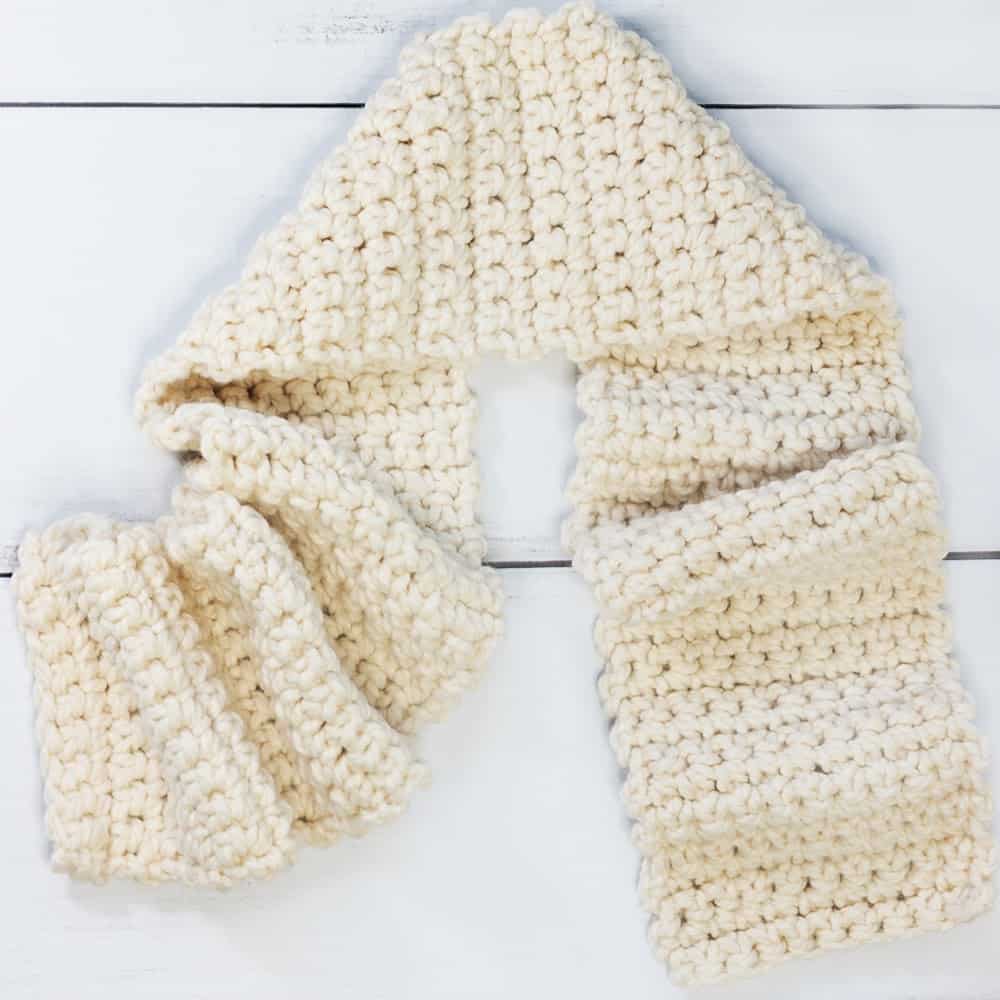 Single Crochet Beginner Scarf
This scarf is the perfect pattern for beginners because it uses only a single crochet stitch! The free scarf pattern includes detailed explanations of the sc stitch and will show you how easy it is to make a scarf! If you are a brand-new crocheter this is a great scarf pattern to begin with.
Pattern: Single Crochet Scarf for Beginners
Single Crochet Baby Blanket
If you love to crochet with bulky yarn and also happen to love quick projects then this is the one for you! This baby blanket uses Bernat Blanket Yarn and ONE single stitch! The single crochet! Get your copy of the pattern and start today!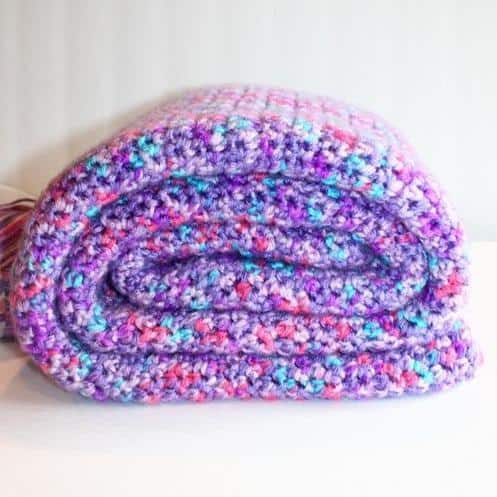 Elise's Single Crochet Blanket
When crocheting a blanket cozy yarn is always a must as well as easy stitches so this one is perfect! This single crochet blanket uses Red Heart Soft Yarn and works up so fast because of the single stitch design!
Pattern: Free Single Crochet Blanket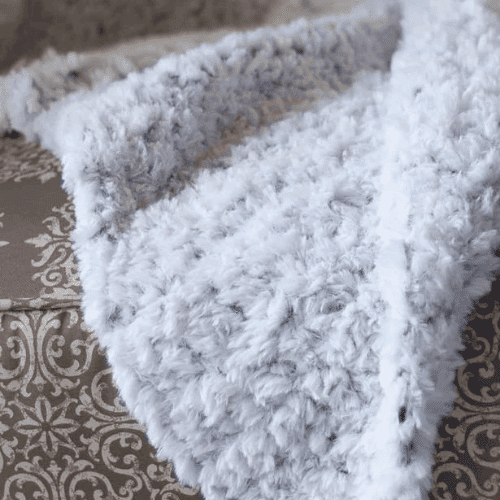 Faux Fur Single Crochet Dog Blanket
Crocheting this faux fur blanket is actually easy to do because of the single stitch design. And let's not forget how soft the yarn is too because of this blanket is amazingly soft! For this blanket, you will need to know how to crochet a single crochet stitch. That's it! There is a video tutorial that will help you along with this easy single stitch faux fur blanket.
Pattern: Faux Fur Crochet Blanket Pattern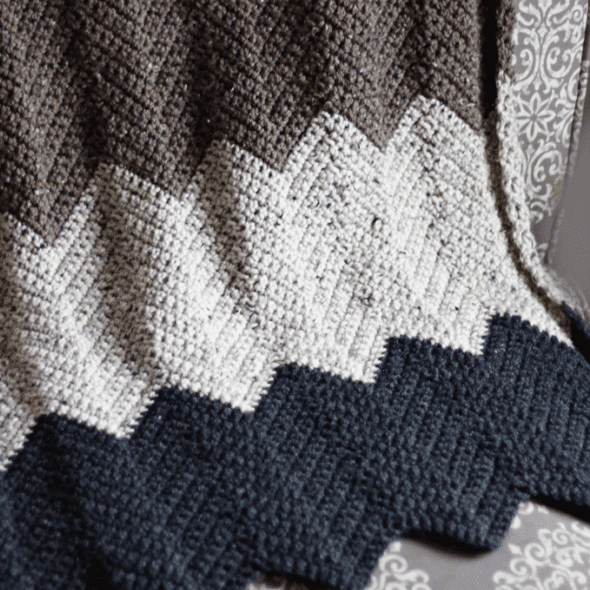 Single Crochet Chevron Blanket
All you'll need to know is how to single crochet to crochet this chevron blanket. This chevron single crochet blanket works up beautifully and can be made in any color you wish. It is easy to make this single crochet ripple afghan pattern and once you do you will want to make again and again.
Pattern: Chevron Single Crochet Blanket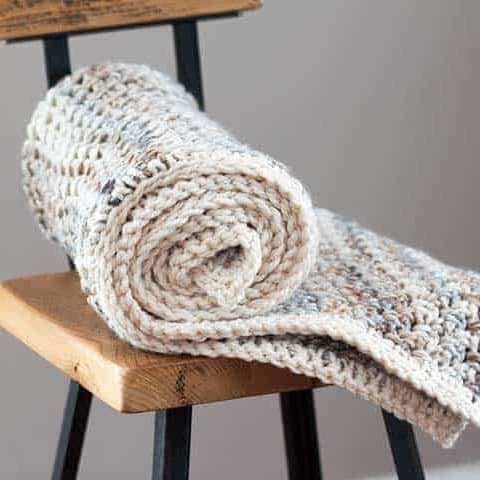 Jane Crochet Blanket Throw
The Jane is crocheted with the single crochet stitch and the chain stitch to create a beautiful throw blanket. This simple stitch is called the Moss Stitch or Sand Stitch. This blanket can be made in eight different sizes and uses super bulky six yarn.
Pattern: Jane Throw Blanket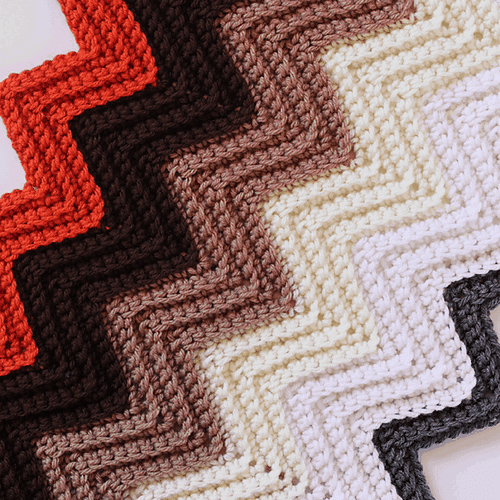 Single Crochet in the Back Loop Chevron
This entire chevron blanket pattern is worked in single crochets which is great for beginners! Not only is it easy to crochet, it has amazing texture because the single crochets are working in the back loop only! Learn more about this easy chevron blanket design with our free pattern!
Pattern: Single Crochet Chevron Blanket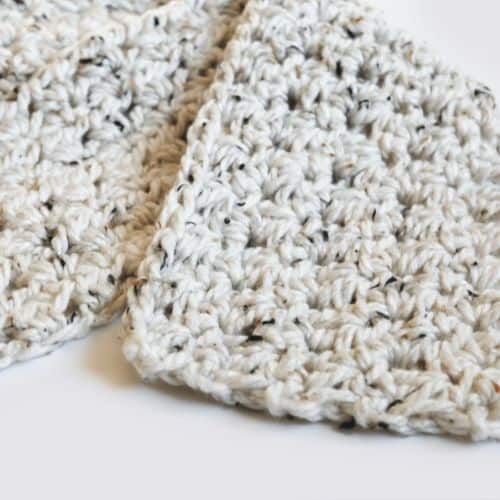 Fantastic Fall Scarf Pattern
This simple scarf uses TWO stitches the single crochet and half double crochet. Once you learn to crochet a scarf like this you won't want to stop! This easy scarf is perfect to make for Fall and Winter since it is crocheted with bulky six yarns which means it is extra warm. Learn how to crochet this beginner-friendly scarf today.
Pattern: Fall Two Stitch Scarf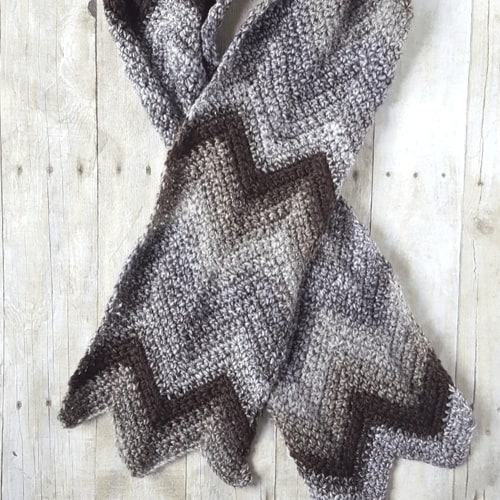 Chevron Scarf Pattern
This is a beautiful crochet scarf that is easy to work up. It is crocheted similarly to the chevron blanket featured above. This single crochet chevron scarf is perfect for a crocheter to try who would like to crochet something more advanced.
Pattern: SC Chevron Scarf Pattern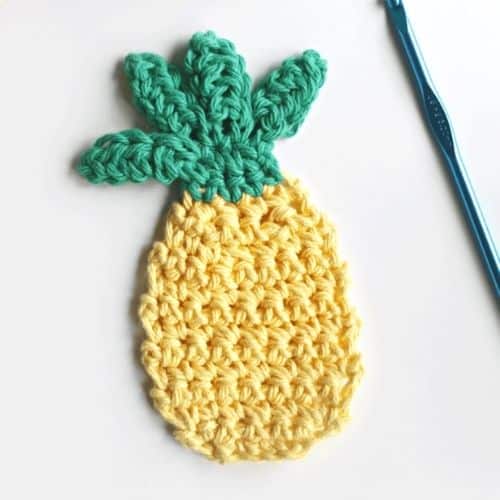 Pineapple Crochet Pattern
Learn how to crochet this cute and easy SC stitch pineapple with our free pattern. It is great to crochet as an appliqué on a design or all by itself. You could crochet the single crochet blanket above and then crochet this pineapple to add on top!
Pattern: Single Crochet Pineapple Pattern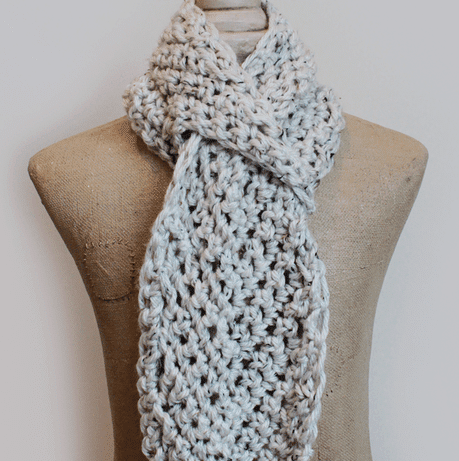 Adjustable Crochet Scarf
This scarf tutorial includes an easy chevron stitch design with a unique twist. A loop that makes it adjustable! Since this is crocheted with super bulky yarn it works up fast and is the perfect accessory to keep warm!
Pattern: Adjustable Single Crochet Scarf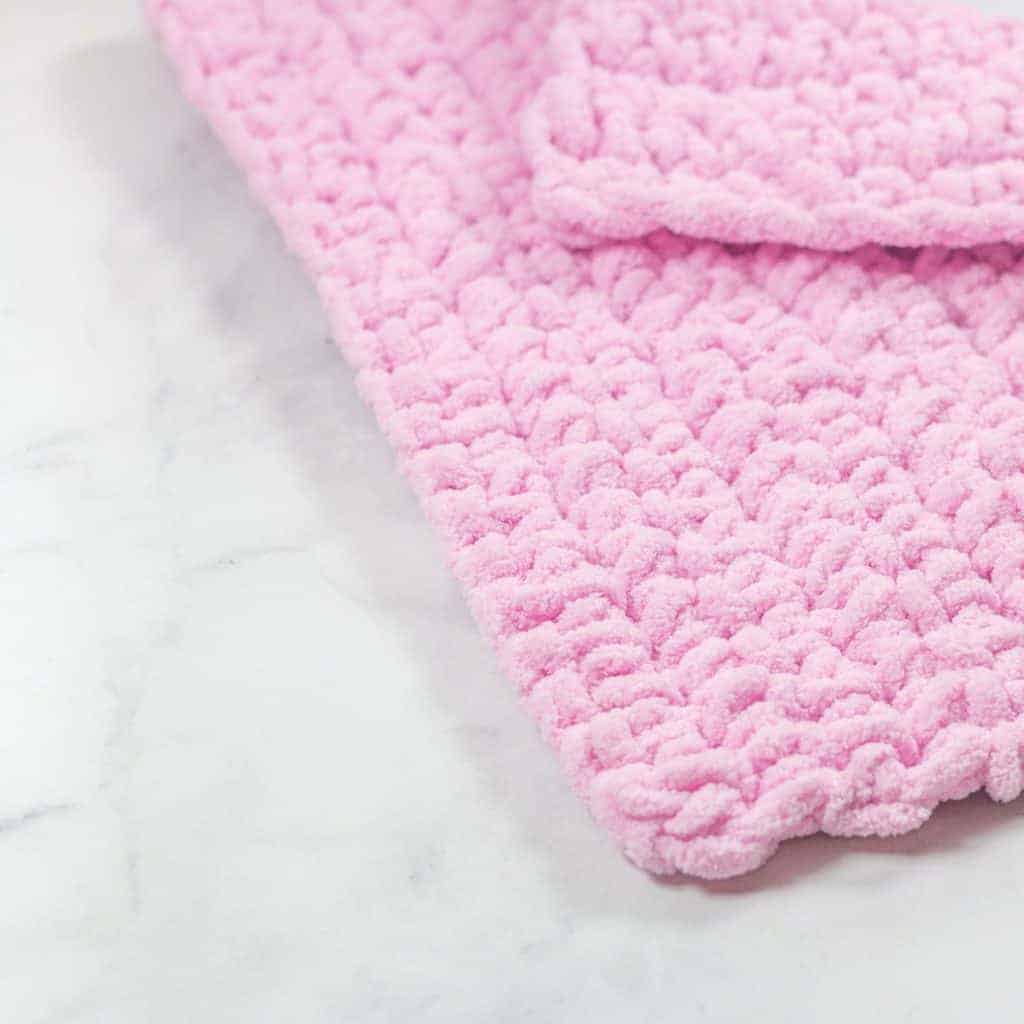 Single Stitch Baby Blanket
With just the one easy stitch (the single crochet!) you can crochet a chunky blanket. This single crochet blanket works up fast because it uses super bulky yarn. Pair this will a baby hat and it will create a perfect handmade baby shower gift.
Pattern: Single Stitch Baby Blanket
More Free Crochet Patterns