Easy Christmas Stocking Patterns for Beginners
If you are looking for Christmas stocking patterns that are perfect for beginners, then this collection of patterns will be perfect for you.
Today, we're talking about beginner-friendly crochet Christmas stocking patterns that are not only fun to make, but also add a personal touch to your holiday decor.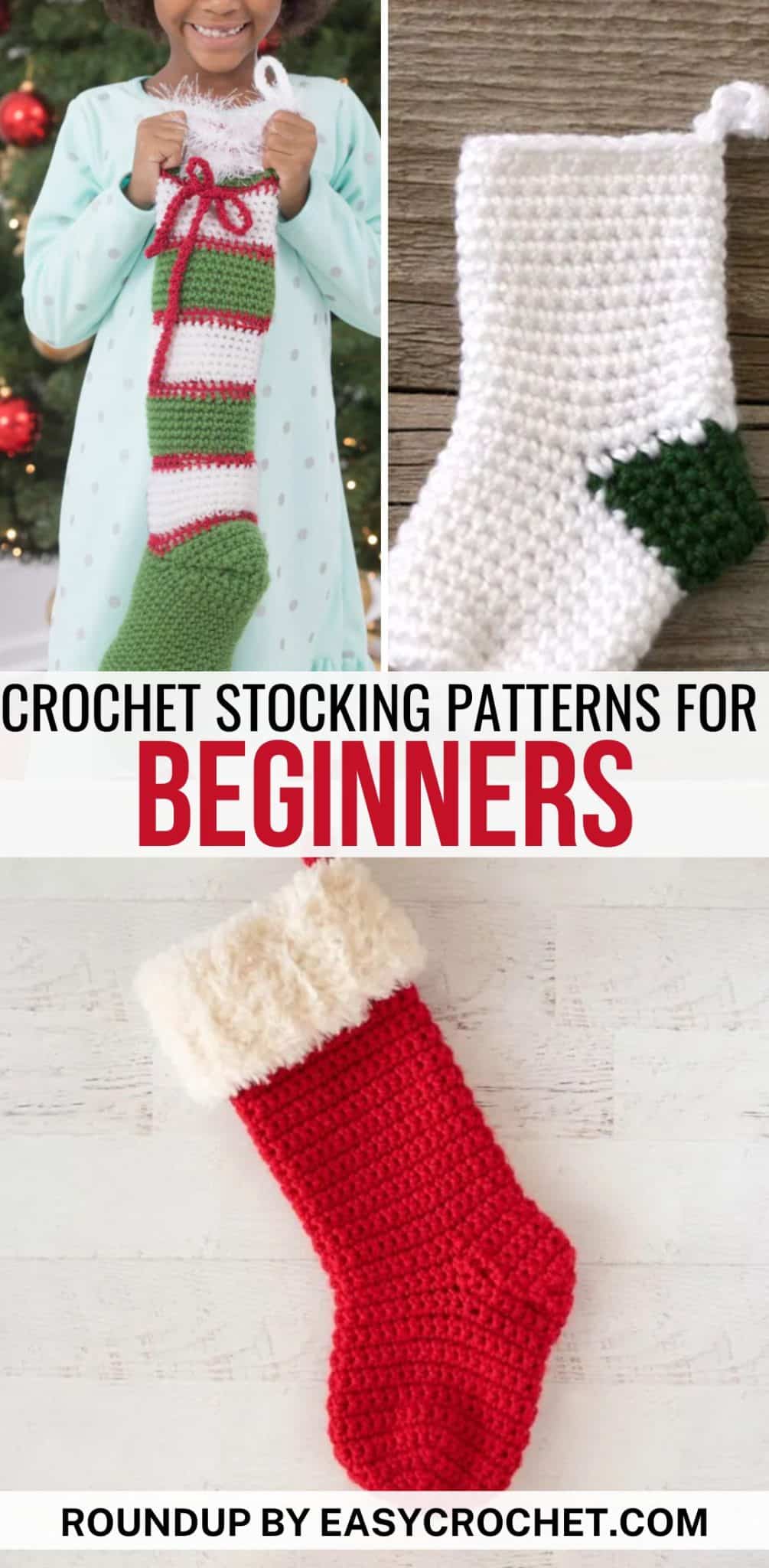 Cozy Up Your Christmas: Crochet Stocking Patterns for Beginners
Take a look at three of my favorite types of crochet stockings for new crocheters to make. They are all simple enough that you could crochet all three of these free patterns if you want as well. Enjoy!
1. Basic Christmas Stocking Pattern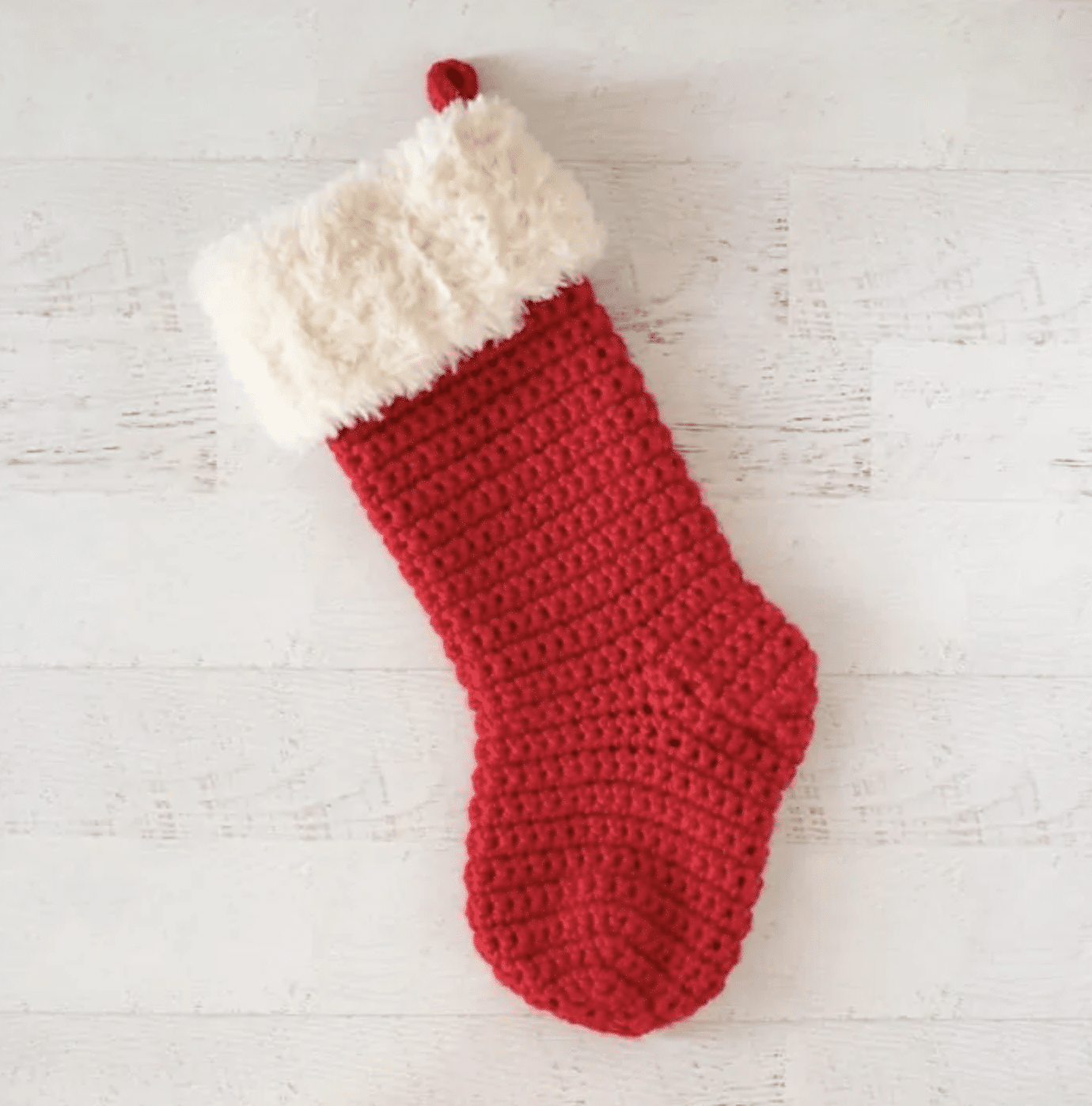 Let's start with a basic crochet Christmas stocking. This pattern is perfect for beginners. You'll need some Lion Brand yarn, which is great for its quality and variety of colors.
The pattern involves simple stitches like the single crochet stitch, making it a great project to work for newer crocheters. The best part? You can easily add your personal twist with different yarn colors or by adding a faux fur trim at the top!
---
2. Striped Christmas Stocking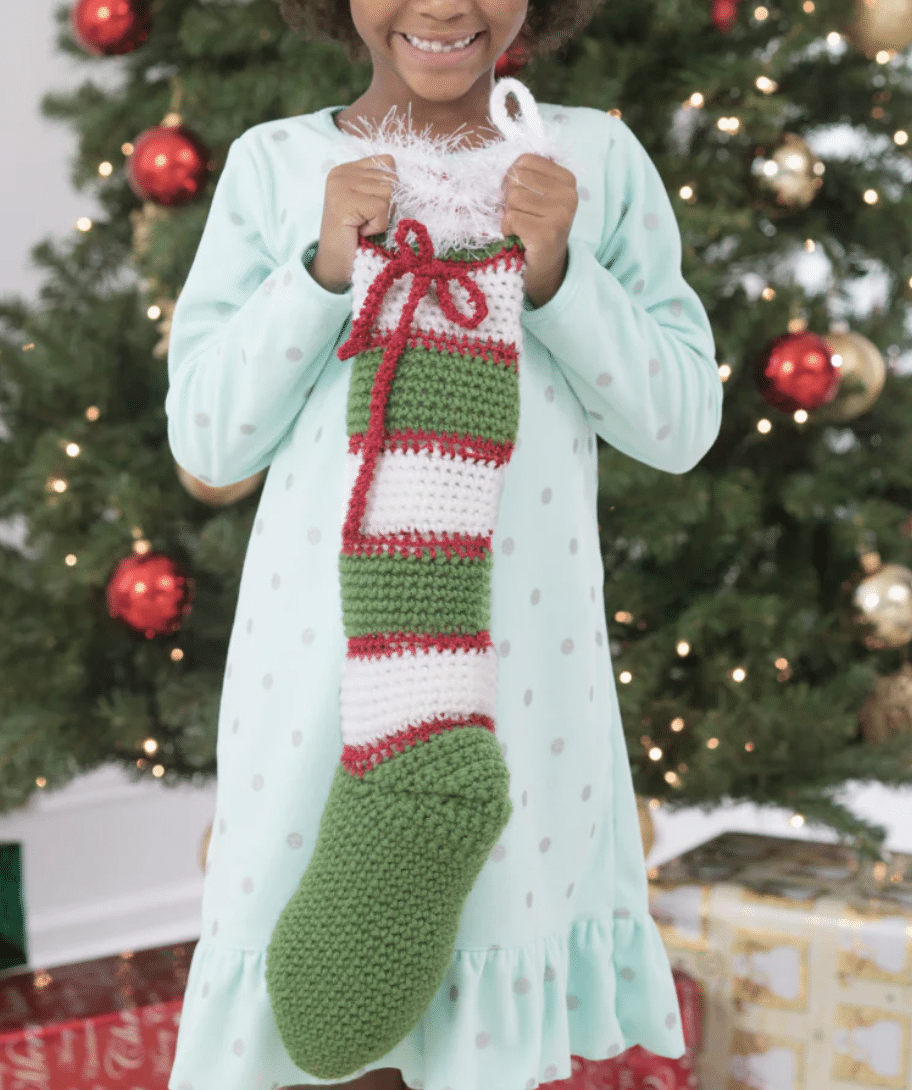 If you love colors, this striped Christmas stocking pattern is for you. It's a bit more advanced than the basic pattern but still manageable for beginners.
This pattern plays around with different yarn colors, adding a fun and festive look to your stocking. You can follow the free tutorial PDF, which breaks down each round, making it easier to follow along.
---
3. Faux Fur Yarn Stocking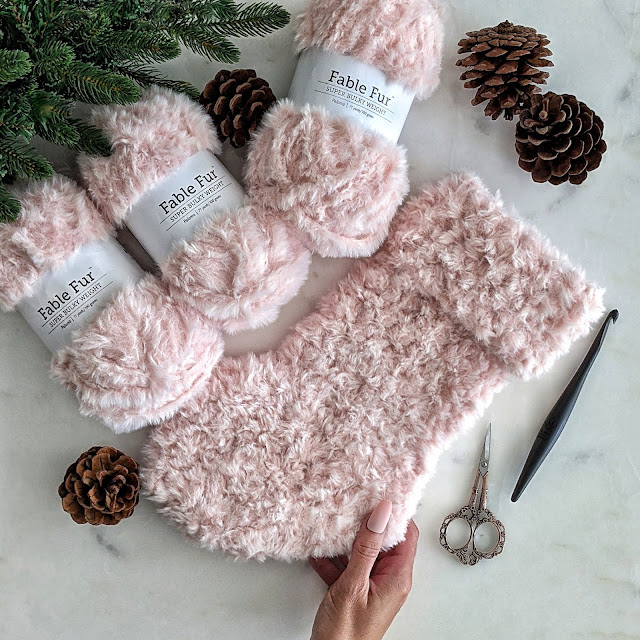 For those who love a bit of luxury, try a Christmas stocking pattern using faux fur yarn. This pattern typically uses a chunkier yarn weight, giving your stocking a plush, cozy feel.
It's a great way to add texture and warmth to your Christmas decor. Plus, it's surprisingly easy to crochet, even for beginners.
---
4. Christmas Stocking with a Heel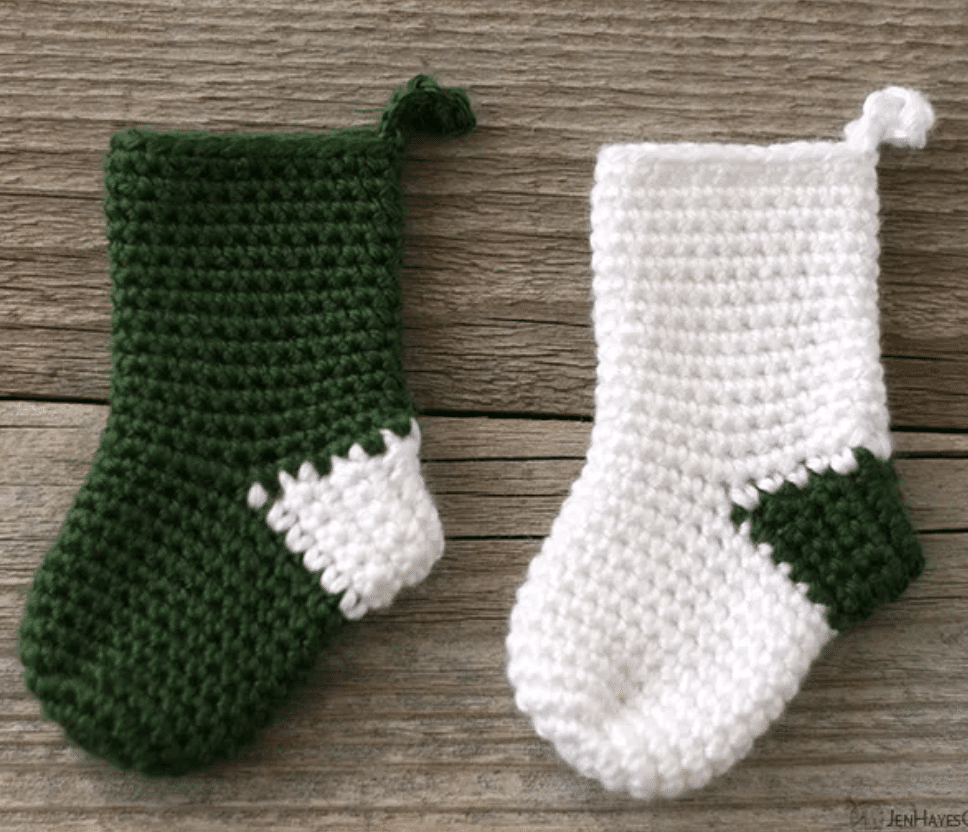 Ready to challenge yourself a bit? Try a crochet stocking pattern that includes a heel. This gives your stocking a more traditional shape and is a great way to learn a new crochet technique.
And the best part is that these are mini stockings, so they are great for beginners to make and try.
---
5. Free Crochet Christmas Stocking Patterns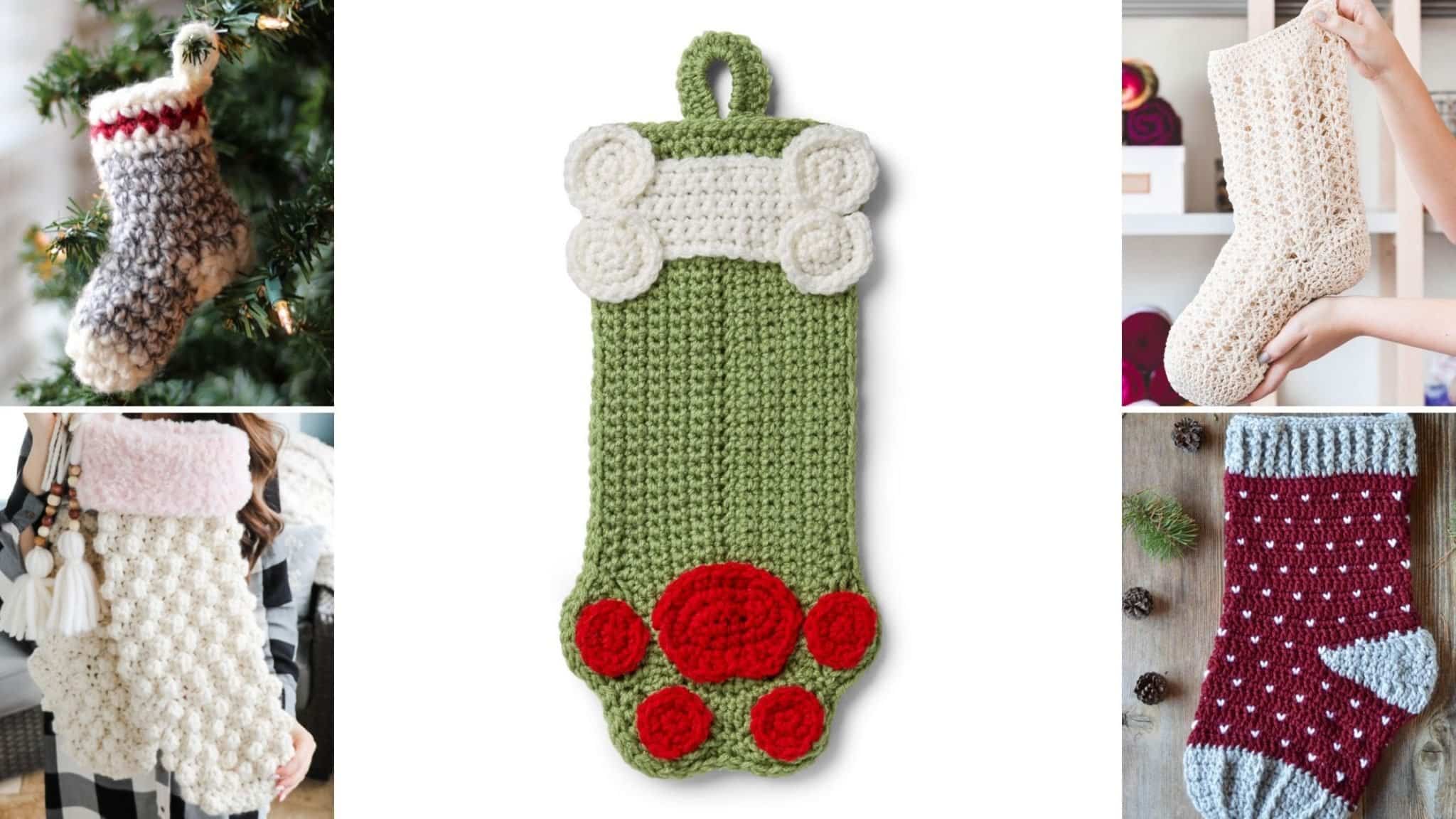 Lastly, don't forget to check out the many free crochet patterns available online. Other websites like Lion Brand offer a range of free crochet Christmas patterns, from easy and beyond, so you can find something that matches your skill level and style preference.
Christmas Crochet Patterns Websites with Stockings
Easy Crochet (our favorite crochet stocking collection for all skill levels)
Don't worry; plenty of free patterns and tutorials are available to guide you through each step of making a stocking. Whether you want a classic look or something more modern, there's a pattern out there for you.
---
Crocheting your own Christmas stockings is not only a fun holiday project, but also a way to make your Christmas decor more personal and one of a kind. Whether you're just starting with crochet or looking for an easy project, these crochet Christmas stocking patterns are a great choice.
Grab your crochet hook, pick your favorite yarn, and let's get started on making this Christmas a little more special and a lot more handmade!
More Free Crochet Christmas Patterns