Cozy Up This Winter With These Crochet Coffee Cozies
The winter chill is settling in, and let's be honest, there's nothing like wrapping your hands around a warm cup of your favorite drink. Coffee or Hot chocolate are my go-to choices! And do you know what makes it better? A crocheted coffee cozy, of course!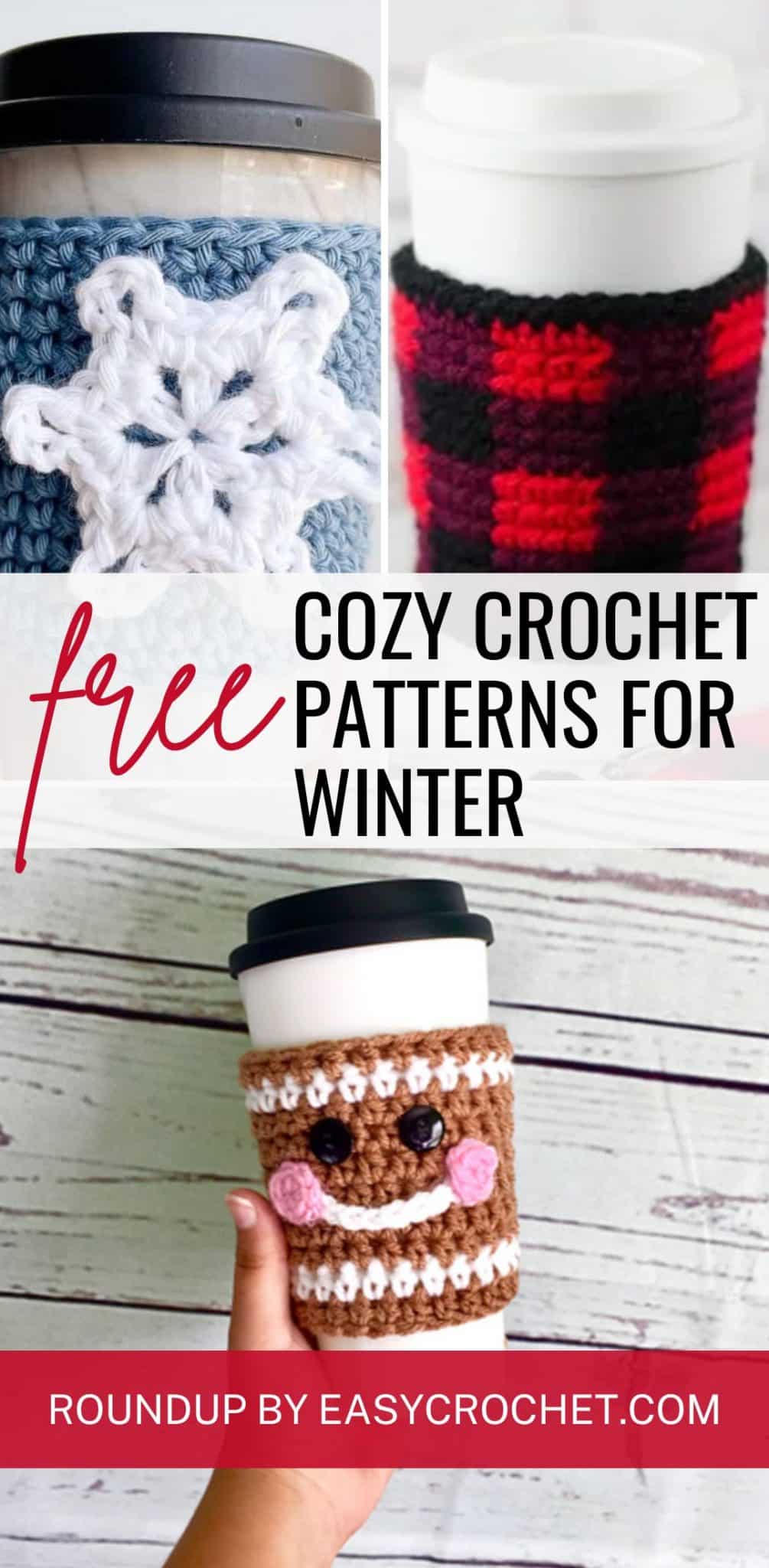 Why Crochet a Coffee Cozy for Winter
First, why settle for a plain mug when you can dress it up for winter with crochet mug cozies. These handy little creations not only keep your drinks warm for longer, but they also add a personal touch to your coffee cup. Plus, they make for adorable and thoughtful gifts for Christmas.
---
---
Materials Needed: The Essentials
Ready to get started? First things first, let's gather our materials. For most mug cozy patterns, you'll need:
Yarn (Pick your fave winter colors!)

Once you decide on a pattern, it is a good idea to check to see what yarn weight and yarn brand they used before starting your cozy design.

Crochet Hook (usually a size H or I work well)

The patterns below will have the hook size that is recommended for that particular pattern.

Scissors
Yarn needle
Measuring tape
Optional: Buttons or other fasteners for added fun if you want to go that route.
You can easily find these supplies at any craft store, or you may already have them in your stash. Either way, it's always good to double-check, so when you pick your cozy pattern from the list below you'll be ready to crochet it right away.
Free Crochet Coffee Cozy Patterns
Below you'll find some of the cutest crochet cozies, perfect for this chilly season. If you love coffee, then you will probably love these adorable cozy patterns as well!
1. Snowflake Design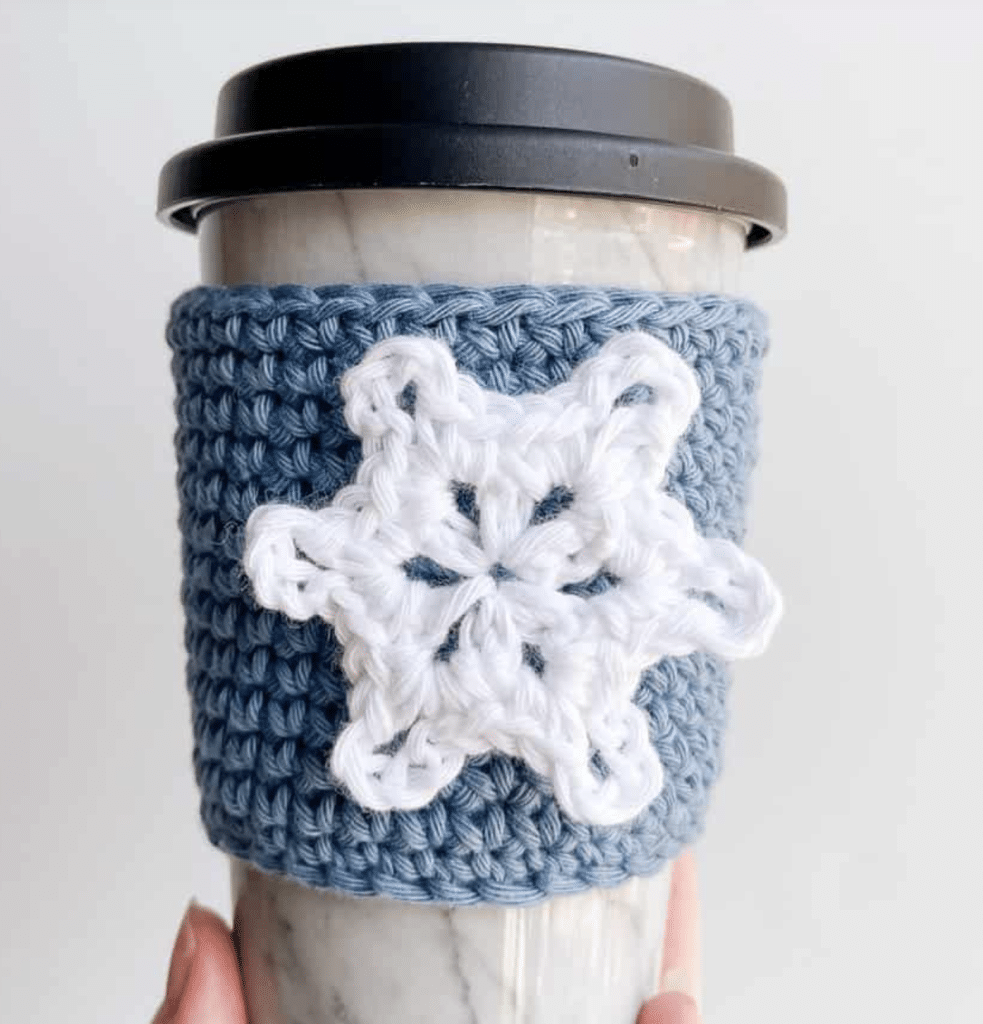 First up, the classic snowflake cozy. This one has a beautiful snowflake pattern that just screams winter! It's a simple pattern and perfect if you want a little piece of winter in your hands. Get your white and blue yarns ready!
---
2. Plaid Perfection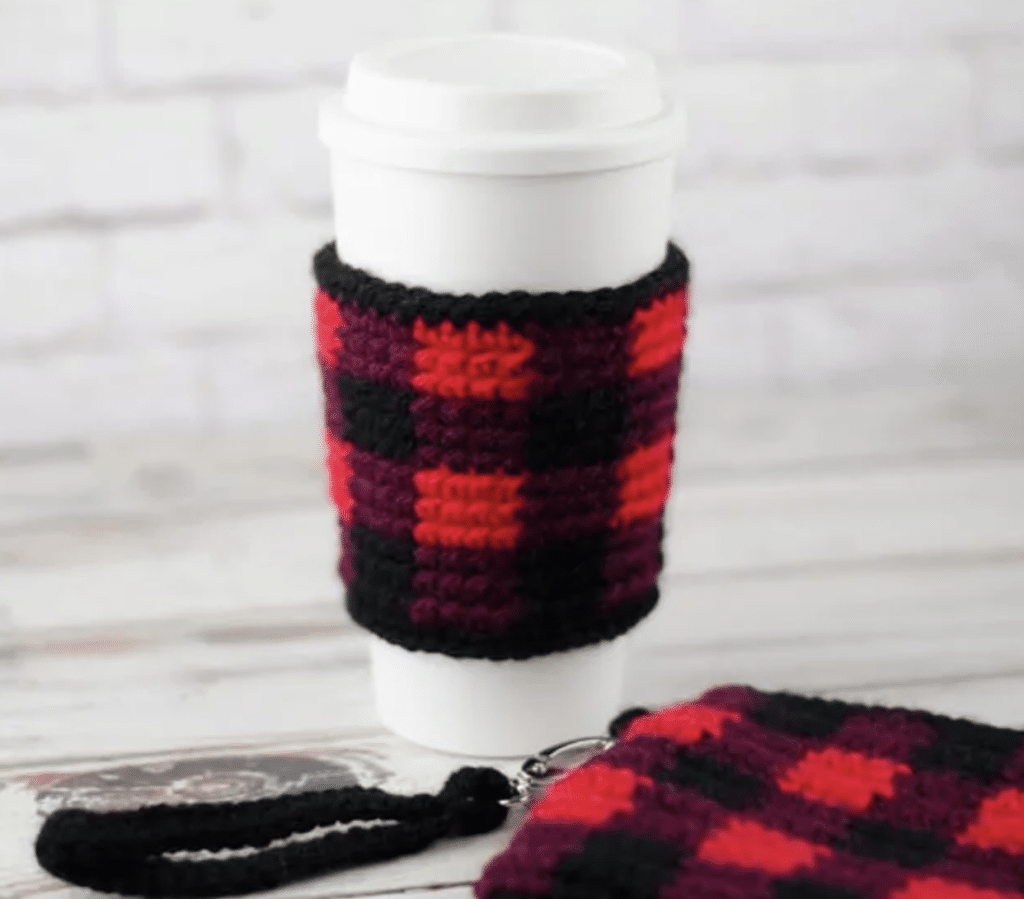 Who doesn't love a good plaid? The mix of black and red colors will give you all the winter feels. If you're into rustic and traditional designs, this one's for you.
---
3. Cable Stitch Cozy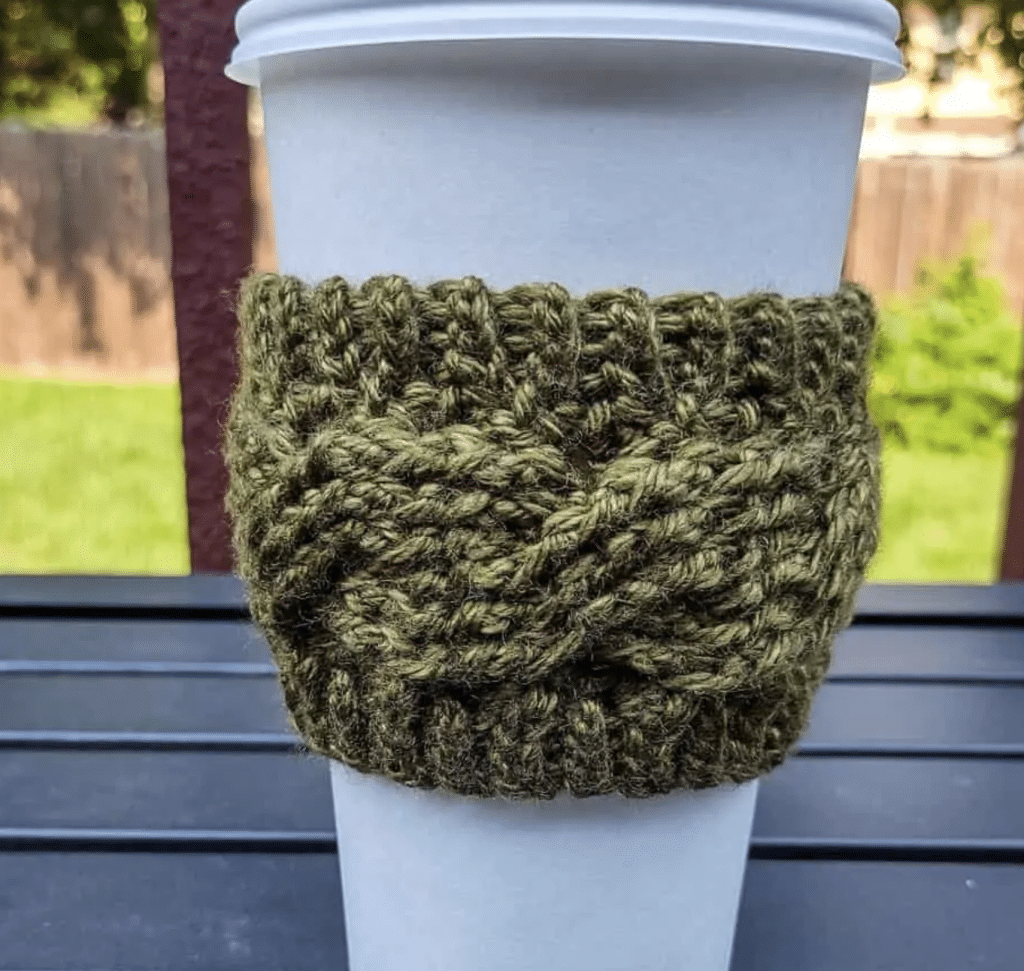 If you love textured stitches, then you'll adore the cable stitch cozy. It looks complex but is easy to make. This one will keep your drink warm and give your hands a nice texture to grip.
---
4. Gingerbread Man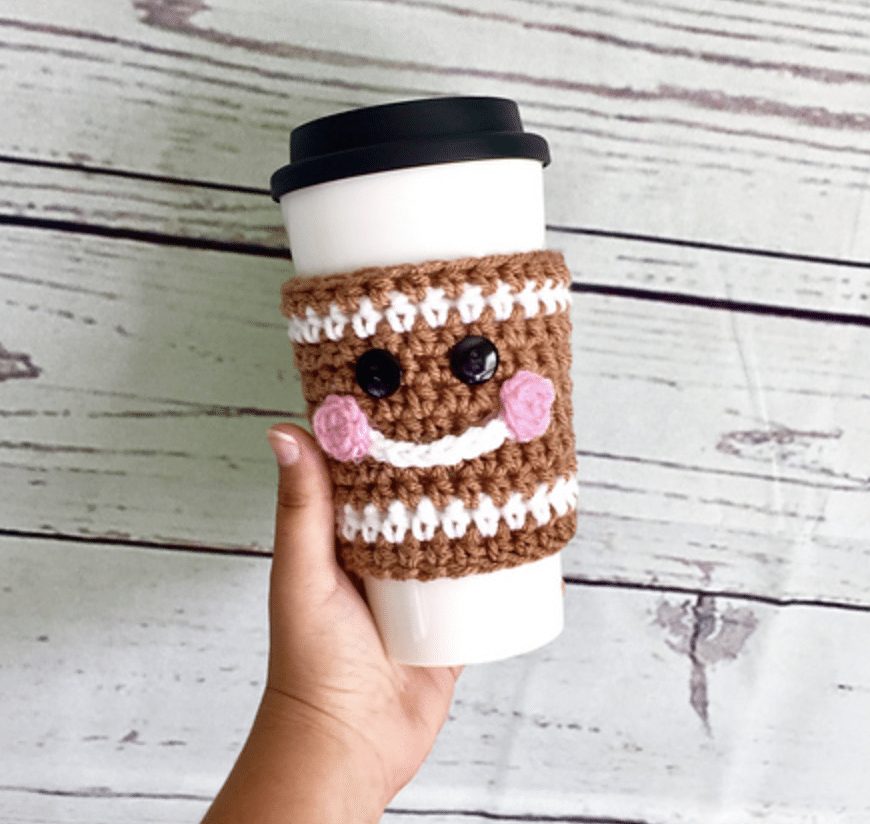 If you're looking to add a bit of fun, why not go for a gingerbread man cozy? It's adorable, festive, and will surely make you smile. Plus, no gingerbread men were harmed in the making!
---
5. Reindeer Games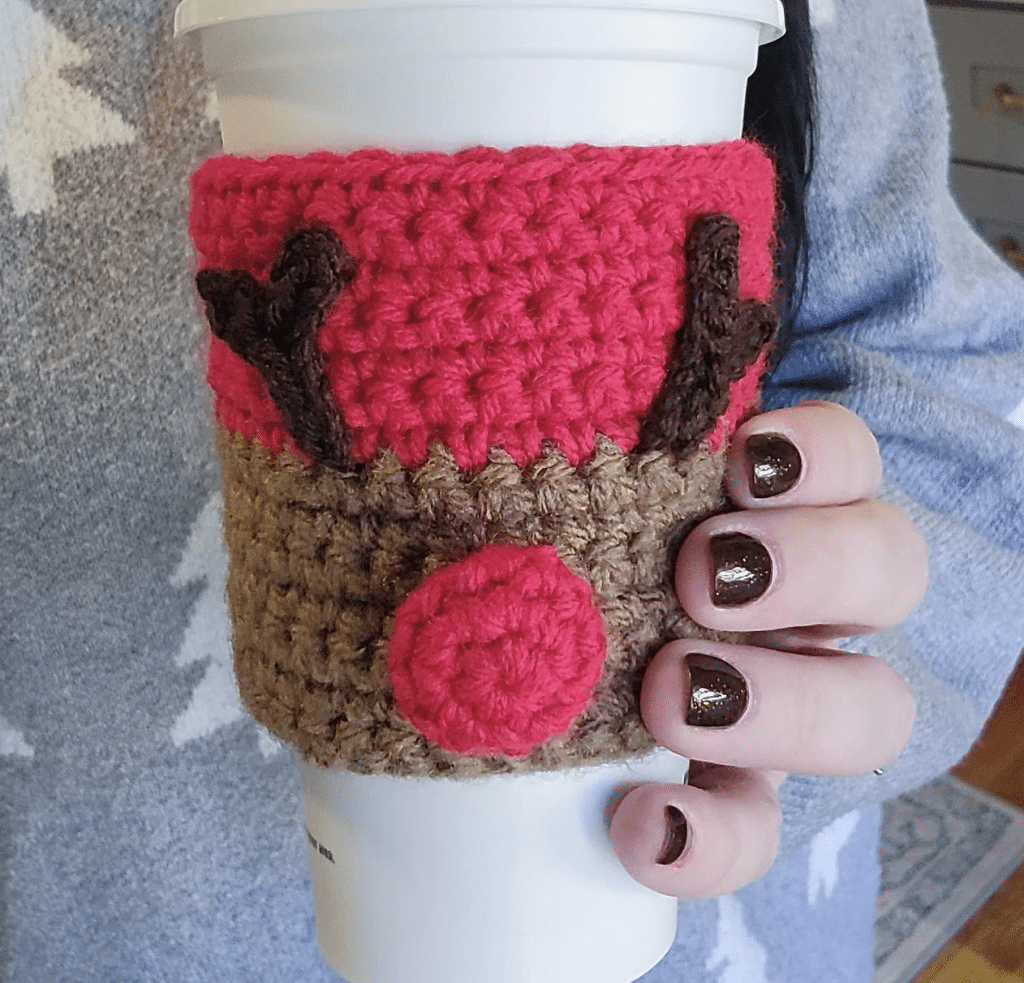 Finally, let's welcome Rudolph to the cozy family. This one comes complete with antlers and a red nose! It's playful, cute, and just what you need for a touch of holiday spirit.
---
So, there you have it! Five delightful crochet mug cozies that are perfect for winter. Whether you're a fan of classic designs or looking for something more playful, there's a cozy out there for everyone.
So grab your crochet hooks and yarn, and let's make this winter a cozy one!
Happy crocheting!
More Free Holiday Patterns You May Like