30 Minute Crochet Projects for Beginners
Are you interested in crochet projects that are quick to crochet for beginners? If so, we're exploring a variety of 30-minute crochet projects, ideal for those just starting out in crochet or anyone short on time.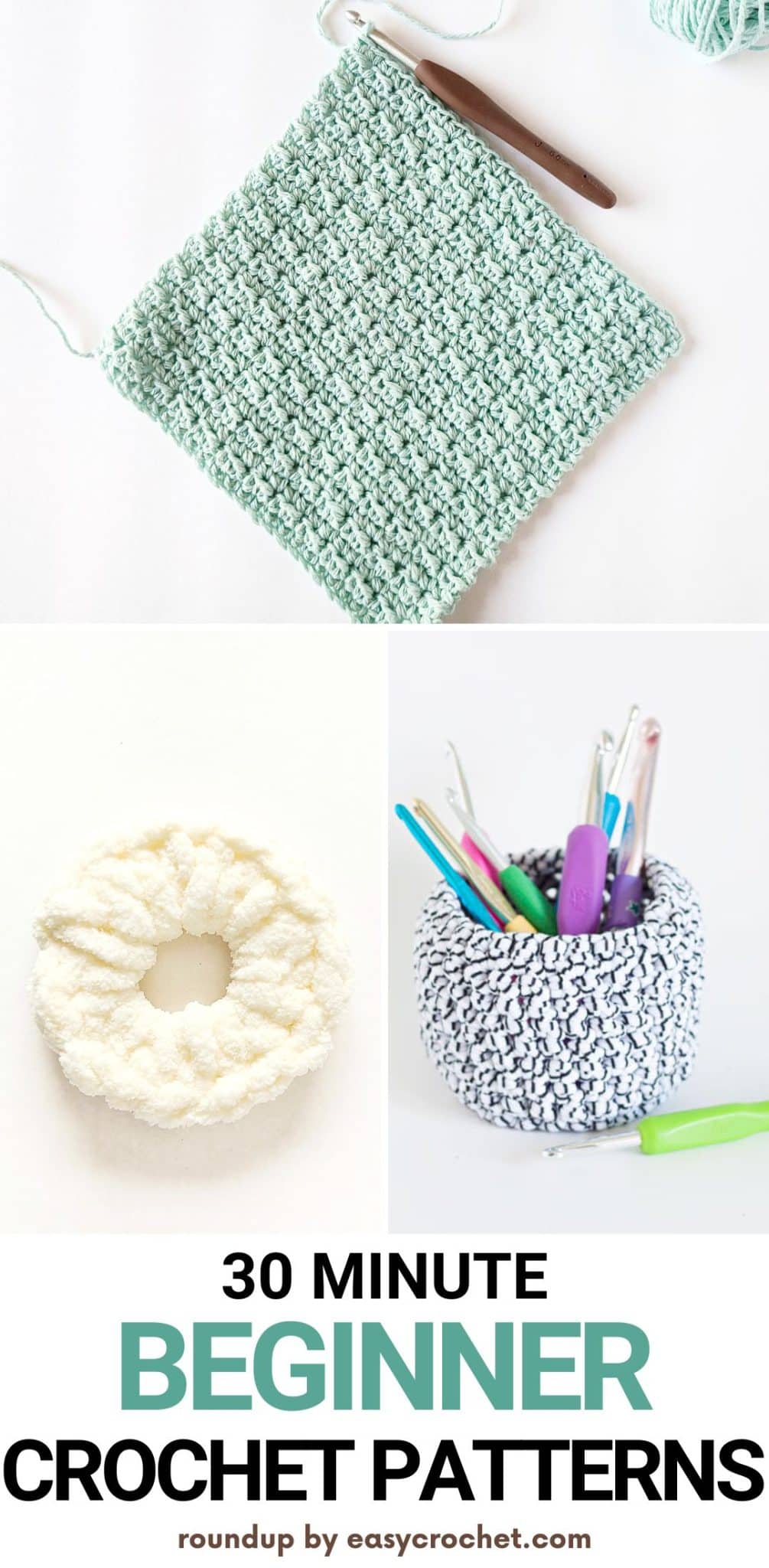 You'll find simple, but enjoyable patterns ranging from small accessories to useful items for your home. Grab your crochet hook, and let's get started on these easy, quick projects that are perfect for beginners.
Materials Needed
Yarn: For beginners, cotton or acrylic yarns are recommended because they are easy to work with. Yarn weights will vary, but scan the pattern for the correct one needed.
Crochet Hooks: A size 4 mm or 5 mm hook is usually a good starting point, but make sure to look over the pattern to be sure of the crochet hook size that is needed.
Scissors: For cutting your yarn ends when required.
Tapestry Needle: To weave in ends at the end or even the middle of projects.
Tips for Beginners
Choosing Yarn: Start with lighter colors, as they make it easier to see your stitches.
Consistent Tension: Try to keep your yarn tension consistent to ensure even stitches.
Correcting Mistakes: Don't be afraid to unravel and redo; it's all part of the learning process.
Practicing Basic Stitches: Master the basic stitches like single crochet, double crochet, and slip stitch before moving on to more complex patterns.
30 Minute Crochet Patterns for Beginners
Below in our list, we're focusing on fun, 30-minute crochet projects perfect for beginners. These projects are not only quick and easy to make, but also a great way to practice and improve your crocheting skills.
1. Easy Crochet Washcloth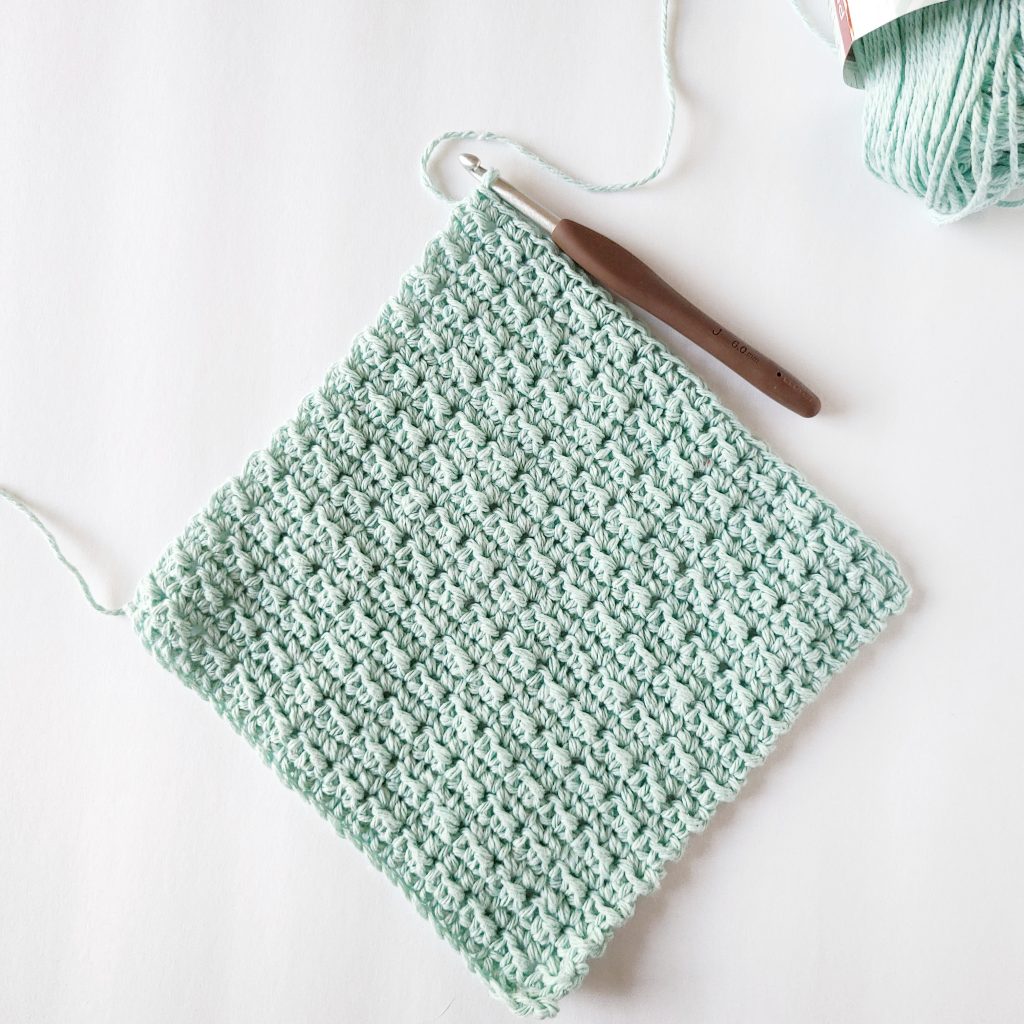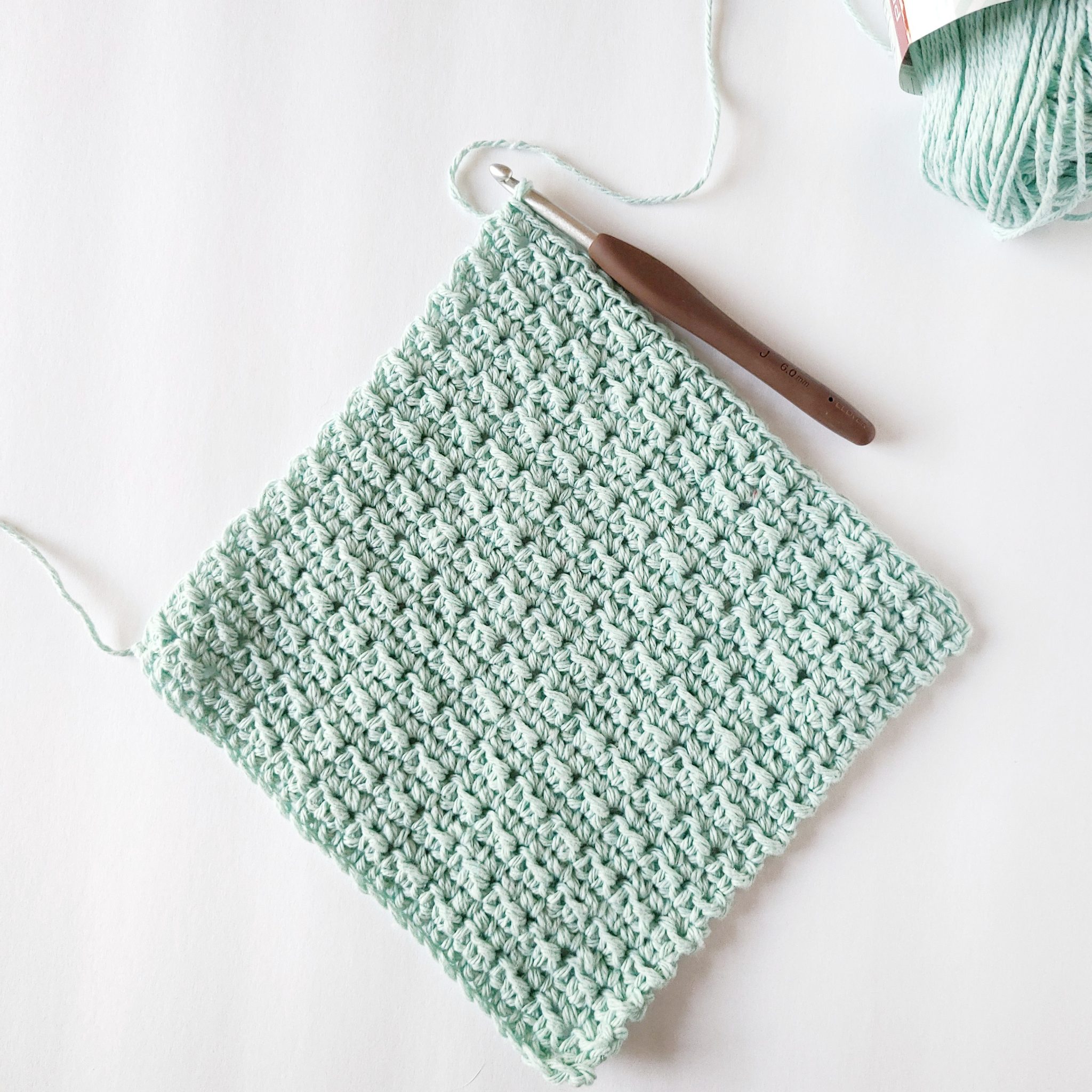 For this easy beginner crochet project, I suggest using a100% cotton yarn or cotton blend yarn for an easy wash. These crochet cloths are not only practical and a green choice over disposable ones, but they're also quick and simple to make, making them perfect for beginners to learning to crochet.
If you have an extra 30 minutes, then you can make this easy crochet washcloth pattern, which also happens to be my personal favorite quick project to crochet.
---
2. Cozy Cup Coaster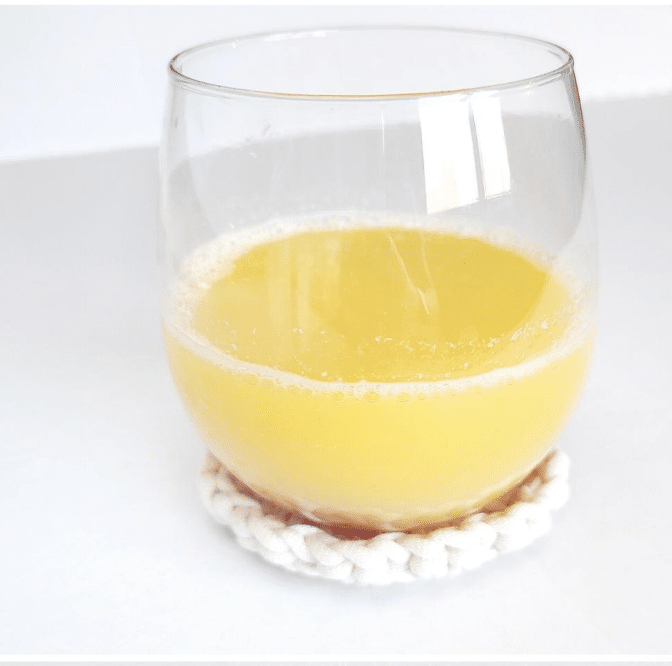 Add a homemade touch to your coffee table with these easy-to-make coasters. They are great for beginners to start into making home decor items. If you want a quick and satisfying project, then making a crochet coaster is perfect.
Plus, this one uses a thicker weight yarn, so it works up even faster, which is great for a beginner crocheter.
---
3. A Fun Crochet Scrunchie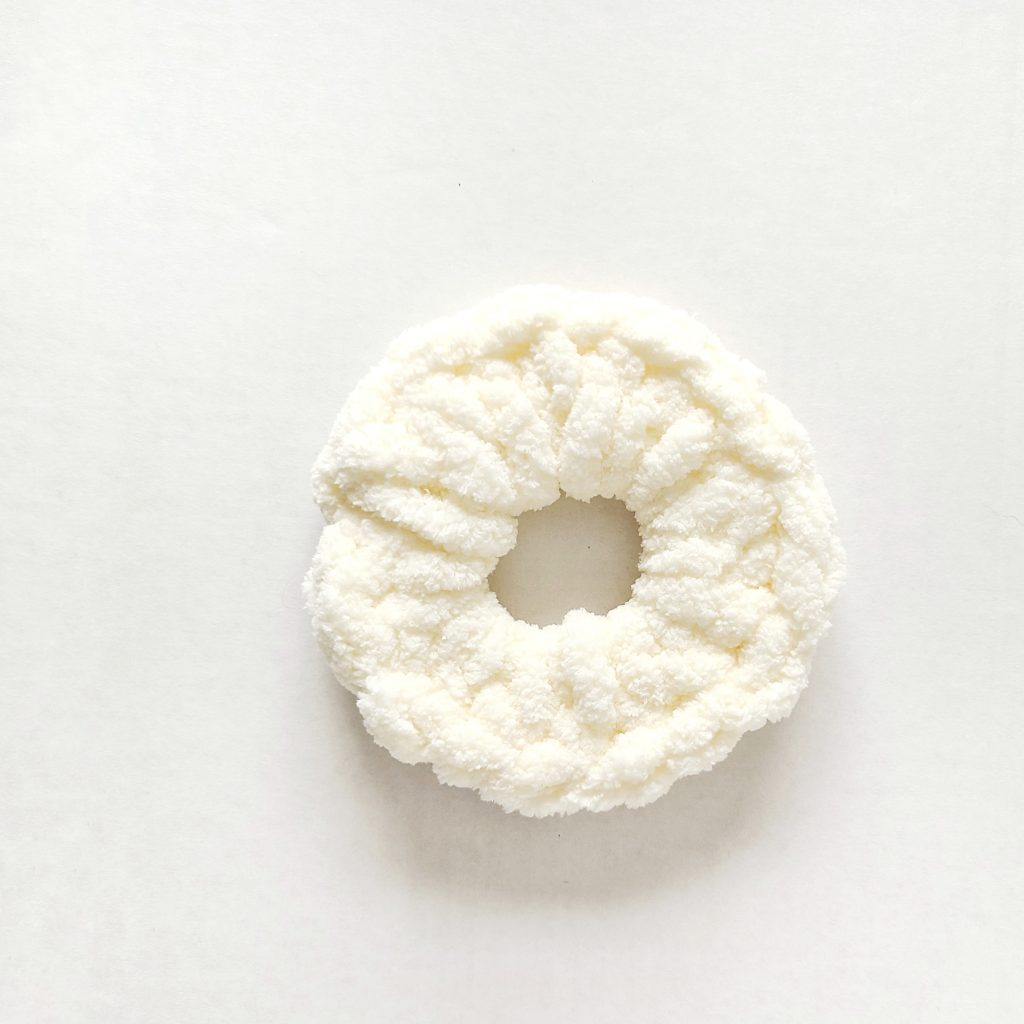 Go ahead and jump on the scrunchie trend with this fun but easy crochet project! Create your own stylish crochet scrunchies in just 30 minutes! This beginner-friendly project is perfect for practicing basic stitches.
Choose your favorite yarn colors and add a personal touch to your hairstyle, or make charming (and fun!) gifts for friends.
---
4. Crochet Phone Case Pattern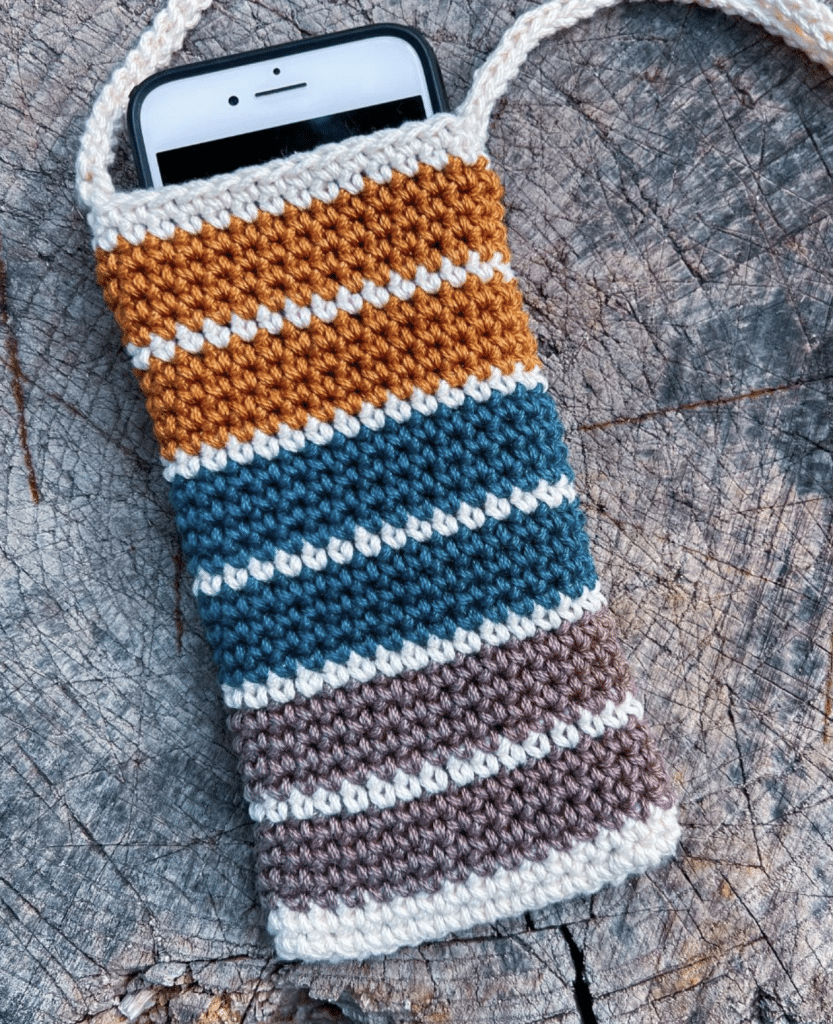 Whip up a cozy home for your phone with this easy 30-minute crochet project. Perfect for beginners, it's all about simple stitches and a bit of fun.
Pick your favorite yarn colors, maybe add a cool button, and you've got a neat little pouch that's both practical and personal. It's a great quick project for yourself or as a cute gift for a friend!
---
5. Mini Crochet Basket Pattern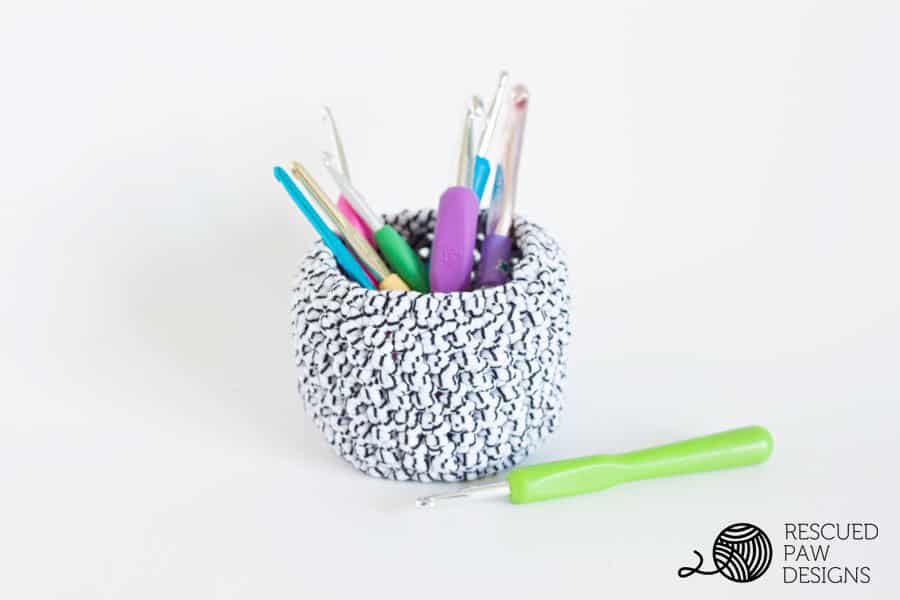 Need a cute spot to stash your small items? Try making this mini crochet basket! It's a super quick, 30-minute project that's great for beginners.
With just a few basic stitches, you can create a charming little basket perfect for holding things like keys, jewelry, or even your crochet supplies.
---
More Beginner Tutorials That Be Helpful
The crochet tutorials below may help you as a beginner crocheter as well.