The 18 Coolest Free Crochet Dinosaur Patterns
If you are looking for free dinosaur crochet patterns, then you are in luck!
Below, I have rounded up a collection of amazing and cool dinosaur patterns, ranging from stuffed toy crochet dinosaur patterns (amigurumi) to dinosaur hats, dinosaur blankets and various other fun crochet dinosaur projects!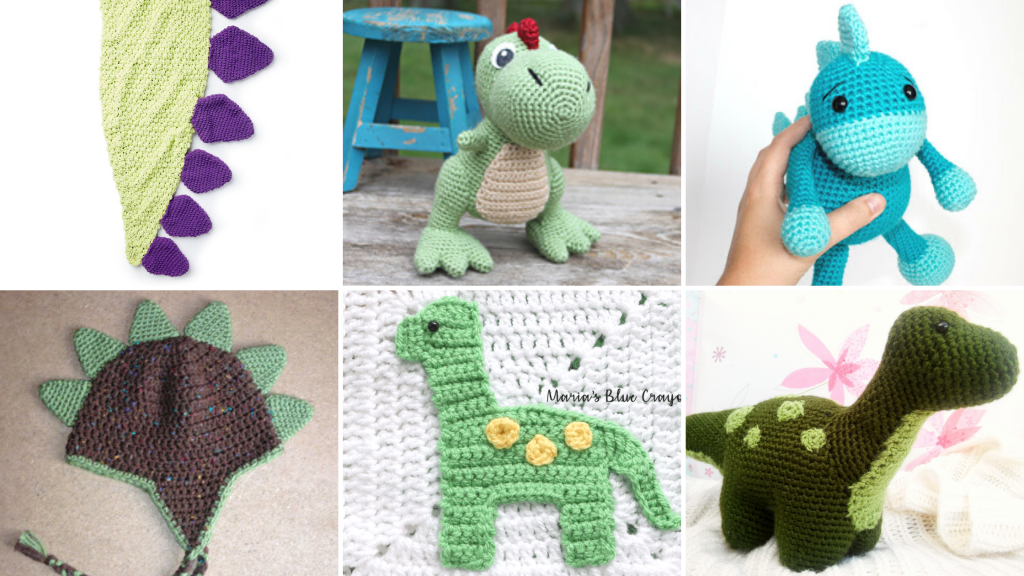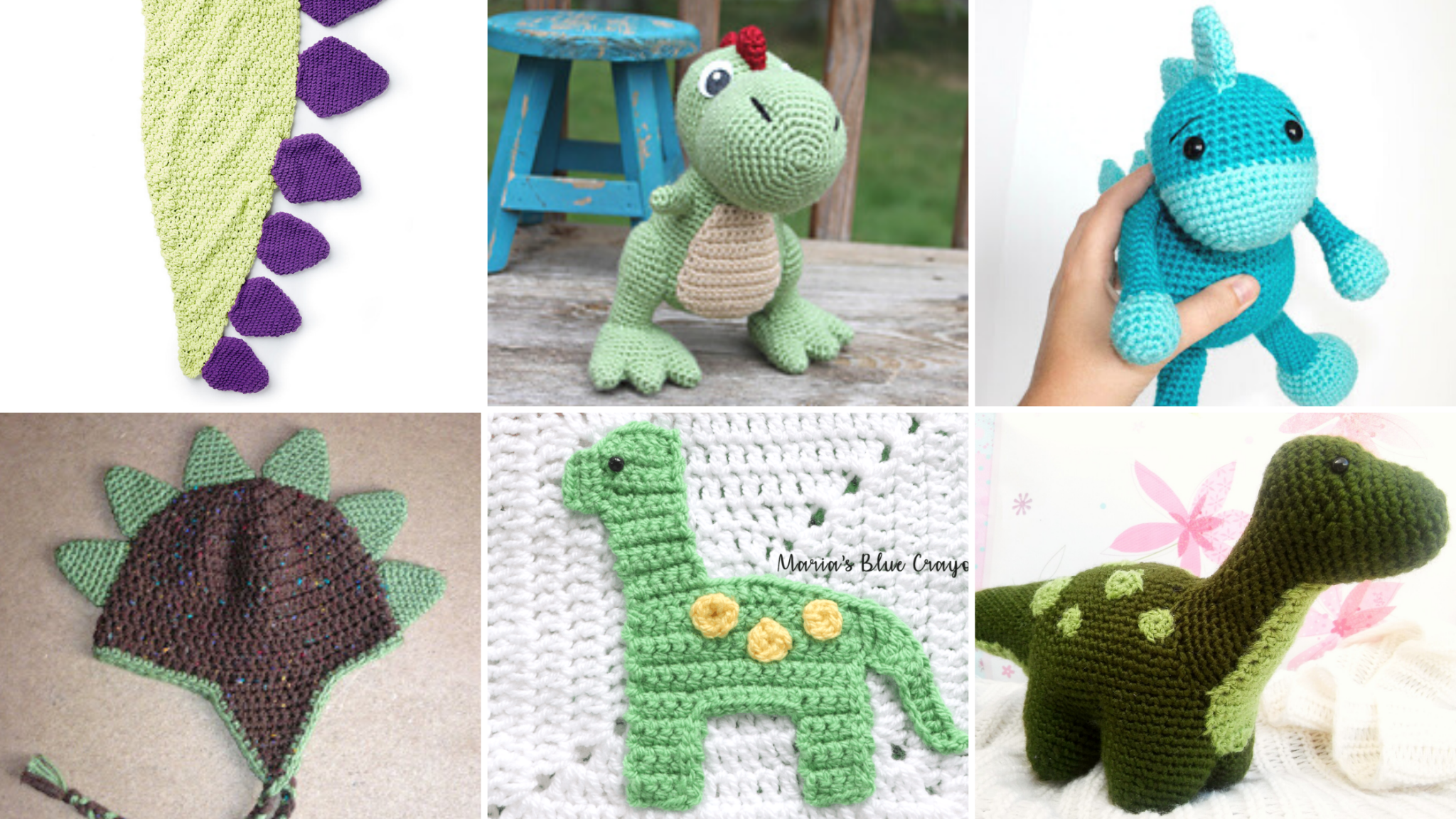 While you are looking through each dino pattern, be sure to pay attention to the skill level, so you can pick one that is suitable for you, which ranges from beginner to intermediate skill levels.
Free & Easy Dinosaur Crochet Patterns
Do you want to know the best part? These dinosaurs are all free crochet patterns, and they are easy to crochet too. You won't find any paid crochet patterns here!
Explore the free pattern list below and pick your favorite dinosaur to crochet. My youngest son picked Dexter the Dino.
Amigurumi Dinosaur Tips
Since some of these Dino patterns require knowledge of Amigurumi, I've compiled a list of tips and tricks to help you learn.
Amigurumi is the Japanese art of knitting or crocheting small, stuffed yarn toys or creatures like these dinosaurs.
Take a look at this list to touch up your crochet skills and to help you make the best crochet dinosaur!
Supplies for Amigurumi Dinosaurs
Take a look below at the different weights of yarn, hook sizes and other things that work best for amigurumi dinosaur designs.
Stitch Markers: A stitch marker is important to keep track of the rounds you are working in most amigurumi patterns. Amigurumi is usually worked in continuous rounds, so it is critical to be able to keep track of the rounds with this marker.
Crochet Hook: Most dinosaur patterns will use a smaller sized crochet hook than the yarn they are using calls for. This is because it will create a tighter single crochet stitch in the pattern, which in turn makes a cleaner looking end product.
Safety Eyes: Most of the crocheted dinosaur designs you will find to make use safety eyes. These are typically plastic snap together pieces that form an eye in amigurumi. If you prefer not to use safety eyes, you can surface crochet eyes onto almost any of the patterns instead.
Yarn: While almost any yarn can be used for amigurumi patterns, the most commonly used weight is Light/DK or Medium/Worsted weight yarn. A dinosaur made with DK yarn will be slightly smaller than one made with worsted weight medium yarn, but that is typically the preferred outcome.
Stuffing: Most amigurumi will have stuffing, so this is an important material to have on hand. The Polyfill brand is my personal favorite to use for filling amigurumi projects.
Yarn Needle: A yarn needle (or tapestry needle) will be helpful to create eyes if you aren't using safety eyes, and also to weave in ends after you are done crocheting a Dino.
I can't wait to see which crocheted dinosaur you pick. Happy Dino Crocheting!
Free Dinosaur Crochet Patterns
---
---
---
---
---
---
---
---
---
---
---
---
---
---
---
---
---
I hope you enjoyed this collection of Dinosaurs and found one you are going to crochet.
If you require any help, be sure to message the designer of the pattern, so they can help you with any concerns about the dinosaur designs.
If you enjoyed this collection of patterns, you may like to take a look at 26 of the best free crochet doll patterns you can make! Or take a peek at some free crochet patterns below, too.
More Free Crochet Patterns to Try