Free Crochet Dinosaur Patterns
If you are looking for free dinosaur crochet patterns, then you are in luck!
Below, I have rounded up a collection of dinosaur patterns, ranging from stuffed toy crochet dinosaur patterns (amigurumi) to crochet dinosaur hats and more!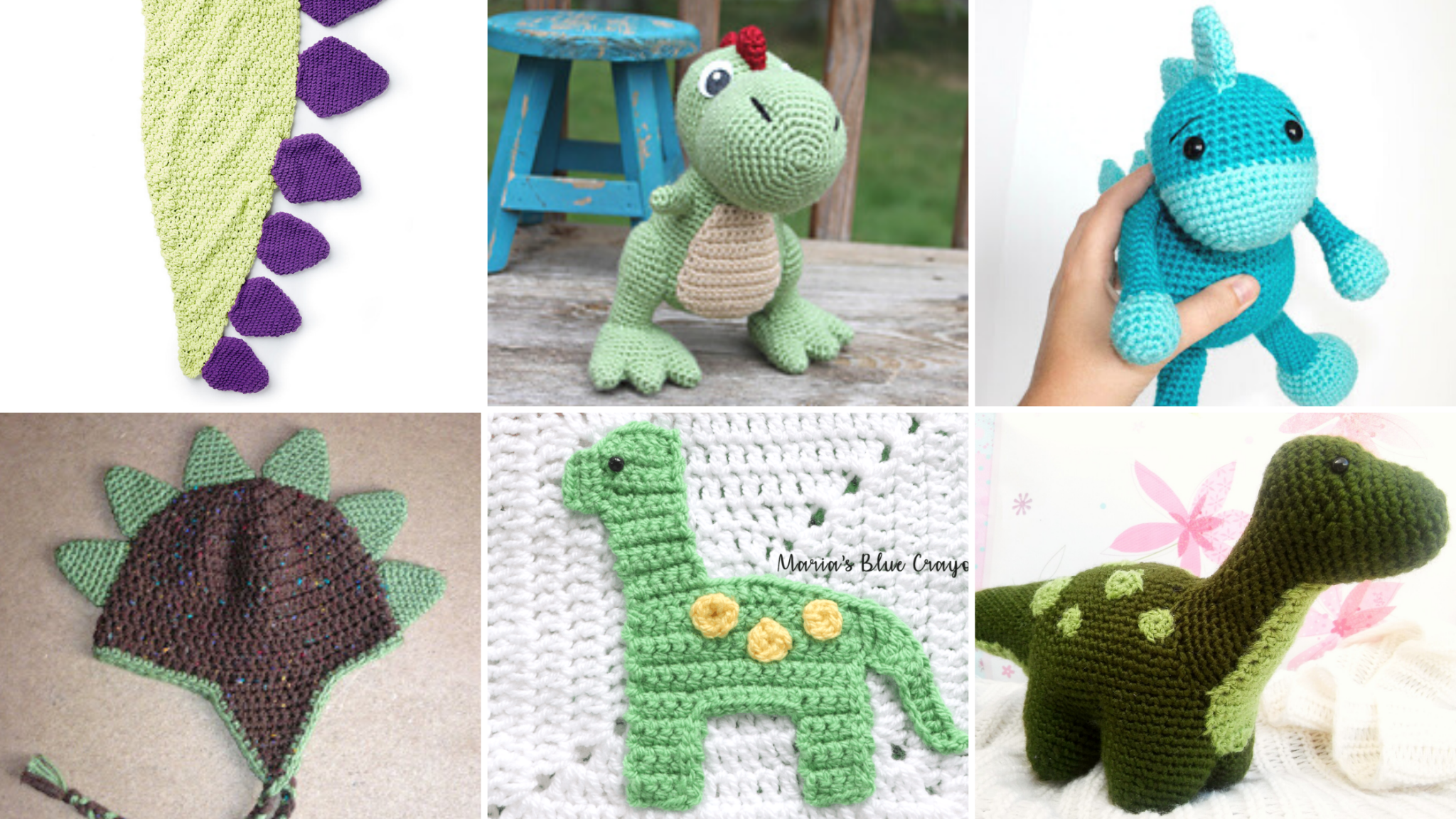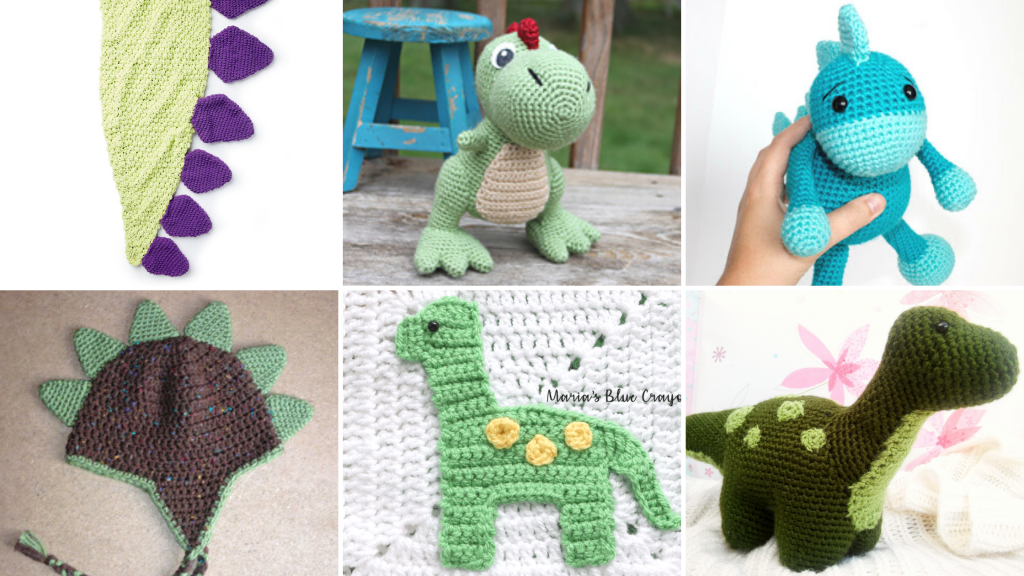 Amigurumi Tips
Since some of these Dino patterns require knowledge of Amigurumi, I've compiled a list of tips and tricks to help you learn.
Amigurumi is the Japanese art of knitting or crocheting small, stuffed yarn toys or creatures like these dinosaurs.
Take a look at this list to touch up your crochet skills and to help you make the best crochet dinosaur!
Free & Easy Dinosaur Crochet Patterns
Do you want to know the best part? These dinosaurs are all free crochet patterns, and they are easy to crochet too. You won't find any paid crochet patterns here!
Explore the free pattern list below and pick your favorite dinosaur to crochet. My youngest son picked Dexter the Dino.
I can't wait to see which crocheted dinosaur you pick. Happy Dino Crocheting!
Free Dinosaur Crochet Patterns
I hope you enjoyed this collection of Dinos and found one you are going to crochet. If you have any questions, be sure to message the designer of the pattern, so they can help you with any concerns about the dinosaur designs.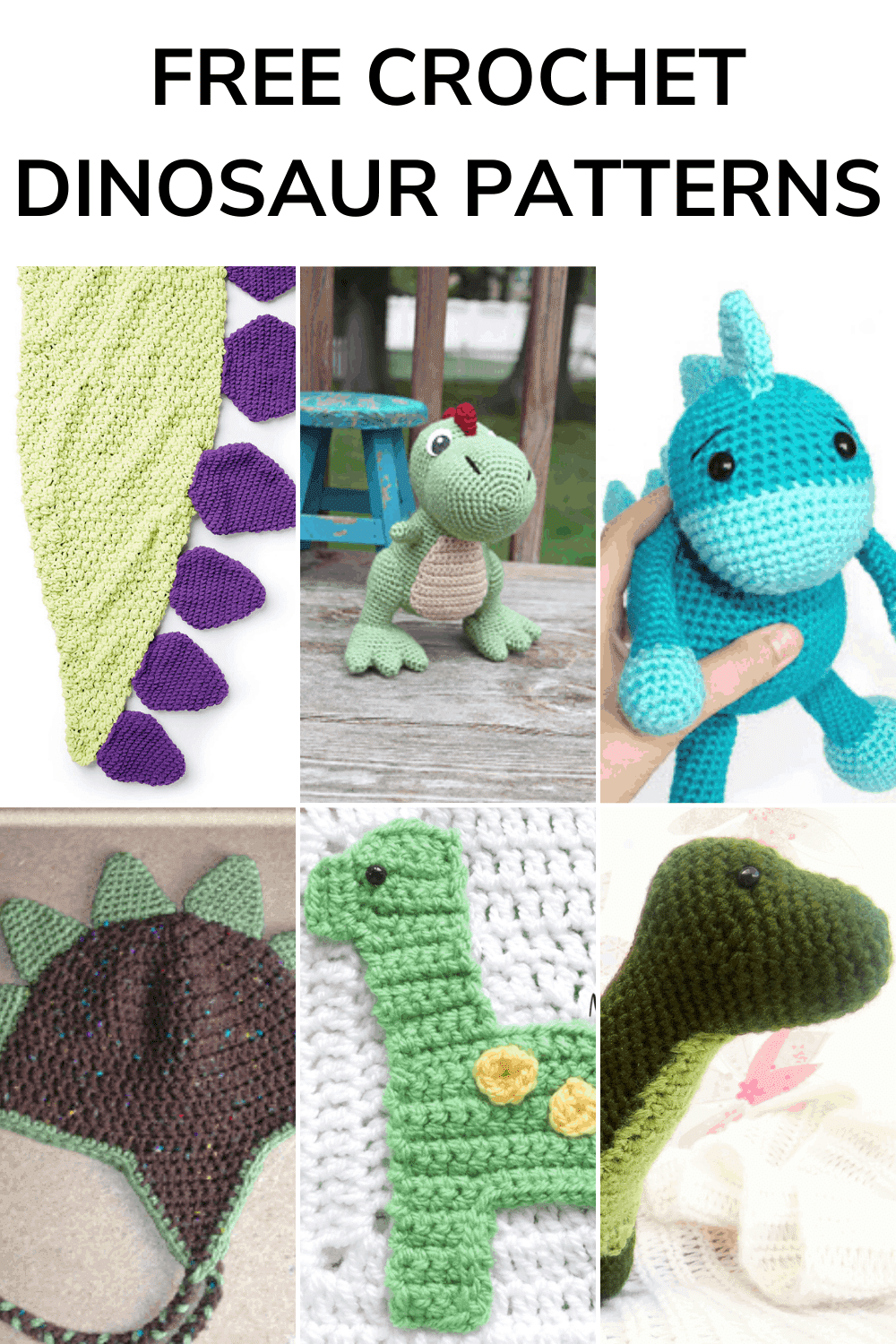 If you enjoyed this collection of patterns, you may like to take a look at 26 of the best free crochet doll patterns you can make! Or take a peek at some free crochet patterns below too.
More Free Crochet Patterns to Try