Get Cozy with Our Pine Tree Crochet Pattern Collection
Hello, crafty friends! Winter is almost here, and what's better than adding some pine tree love to your crochet projects? That's right, today we're exploring a cozy collection of pine tree crochet patterns to spruce up your home for Winter.
Enjoy and happy crocheting!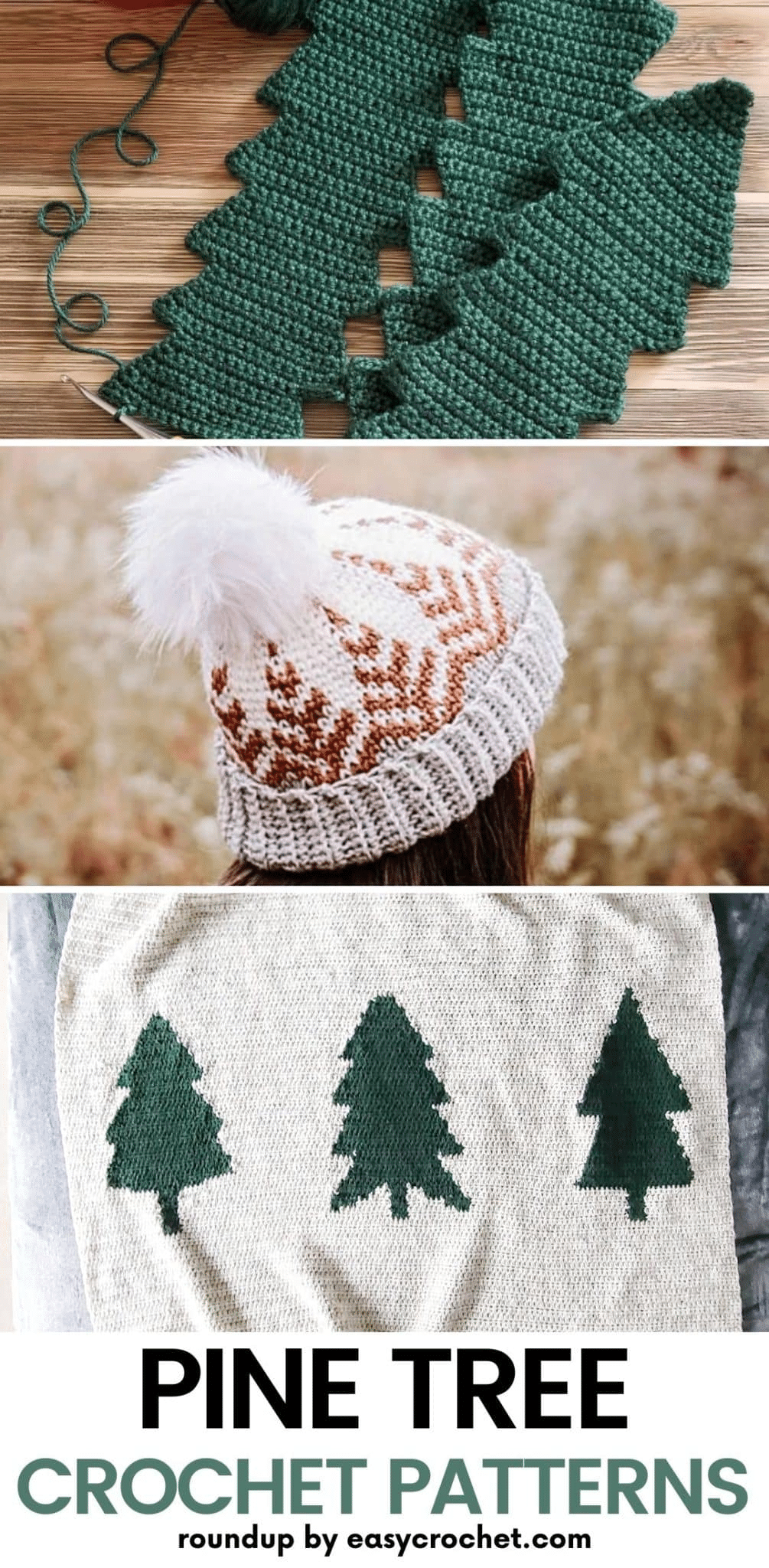 Materials Needed to Crochet a Pine Tree Pattern
When working on pine tree crochet patterns, here are some common materials or supplies you might need:
Yarn
Green Yarn: For the pine tree itself. Worsted weight is often used, but you can go for bulky or lighter weights depending on the project.
Brown Yarn: For the tree trunk. Usually in the same weight as the green yarn.
Accent Colors: White for snowflakes or other colors for decorations if your pattern calls for it.
Crochet Hooks
Various Sizes: The hook size will depend on the yarn weight and the project you're tackling. Common sizes are 4 mm to 6 mm, but can go up to 10 mm (or higher!)
Additional Supplies
Yarn Needle: For weaving in ends and sewing parts together.
Scissors: For cutting yarn.
Stitch Markers: Helpful for marking the beginning of rounds or key points in the pattern.
Polyfill or Stuffing: If you're making a 3D item like an ornament.
Backing Fabric: If you're making a wall hanging or pillow, you might need fabric for the back.
Buttons or Beads: For added decorations.
Extras
Keychain Ring: For projects like keychains.
Ribbon: If you want to add a bow or tie the ornament.
Measuring Tape: To make sure your project is coming out the right size.
These are just a starting point, and you can always add more supplies based on what your specific pattern calls for.
Pine Tree Crochet Patterns for Winter
Below you'll find various free crochet patterns that all feature a pine tree design. I love using pine trees for our cabin, and during the snowy winter season to add a cozy touch, so I thought you might too.
1. Pine Tree Blanket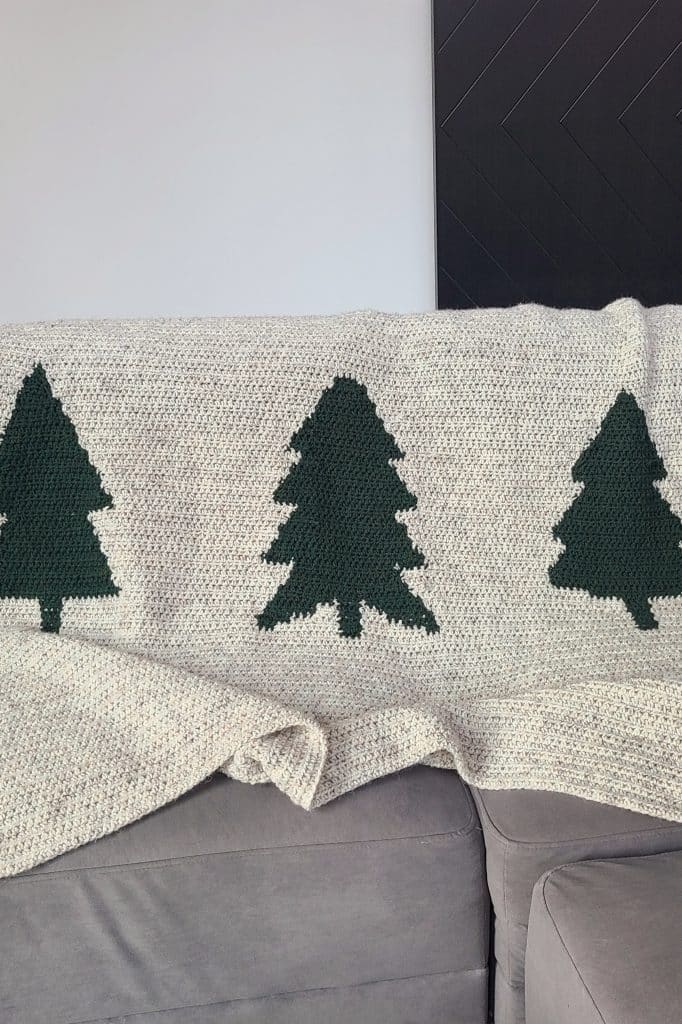 A pine tree blanket is a cozy way to stay warm and bring a bit of the outdoors inside. It's perfect for snuggling up on the couch during those cold winter nights. The pattern includes different shape tree motifs, which makes it unique.
---
2. Pine Tree Mug Cozy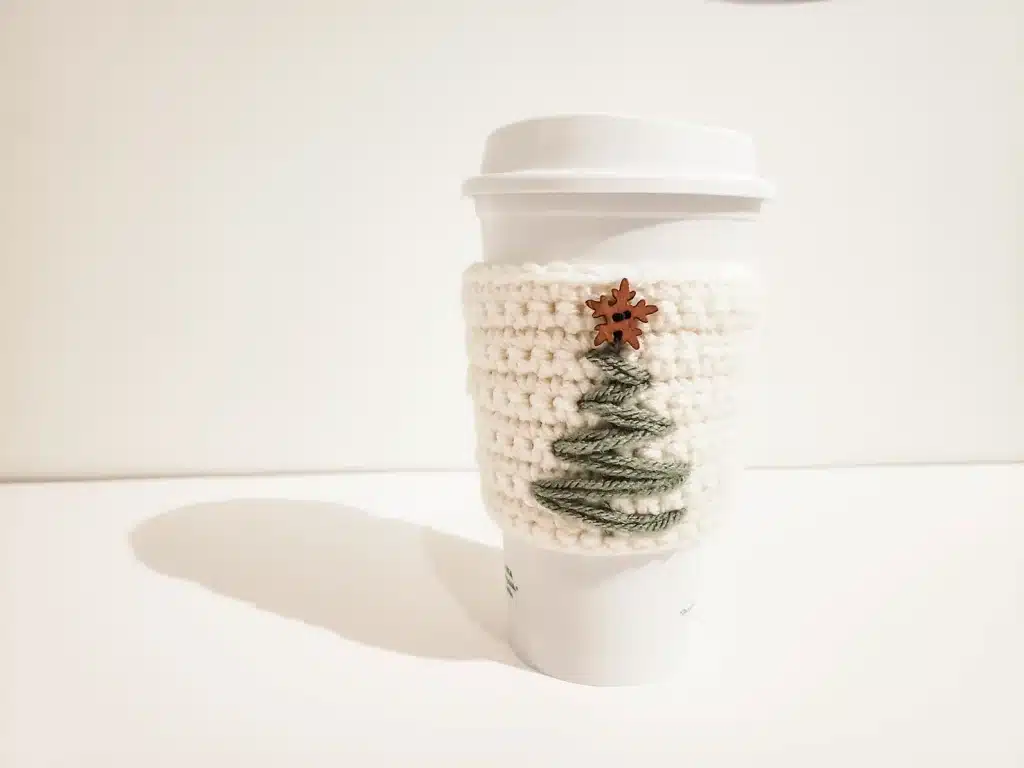 Love sipping hot cocoa or tea during winter? A pine tree mug cozy keeps your drink warm and adds a festive touch. Add a star to make it a Christmas tree cozy. It's a quick project that's perfect for gifting or keeping for yourself.
---
3. Pine Tree Hat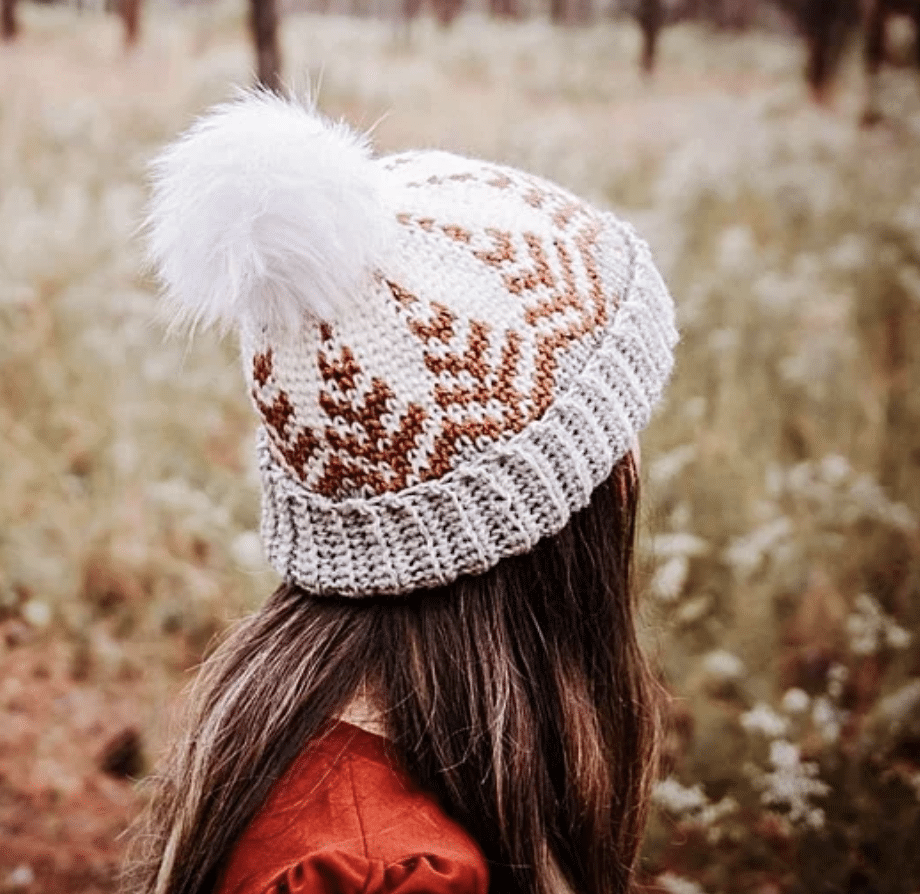 This stylish hat is not just warm, but also super cute! The pine tree color work adds a woodsy feel to your winter attire. It's a fun project that ends with a hat that is not only stunning but cozy!
---
4. Pine Tree Ornaments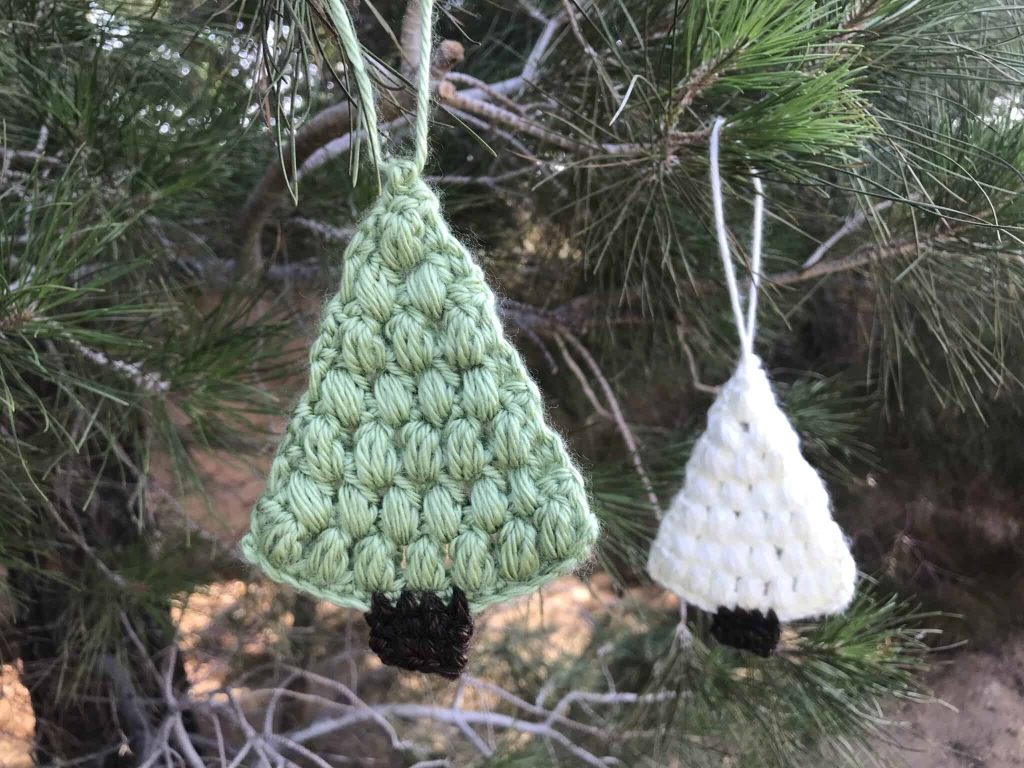 Get into the holiday spirit with these adorable pine tree ornaments. They're easy to make, have great texture thanks to the puff stitch, and will add a handmade touch to your Christmas tree. Use different shades of green for a lively look!
---
5. Pine Tree Scarf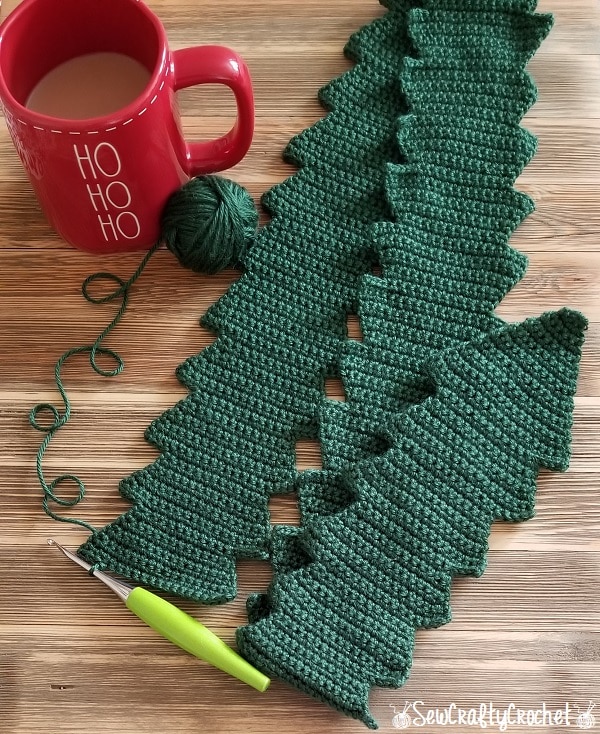 Imagine walking through a winter wonderland wrapped in a scarf that is a pine tree. It's long, cozy, and a great for a chilly day. Add stars or other colors to make it a Christmas tree scarf for extra fun!
---
6. Pine Tree Pillow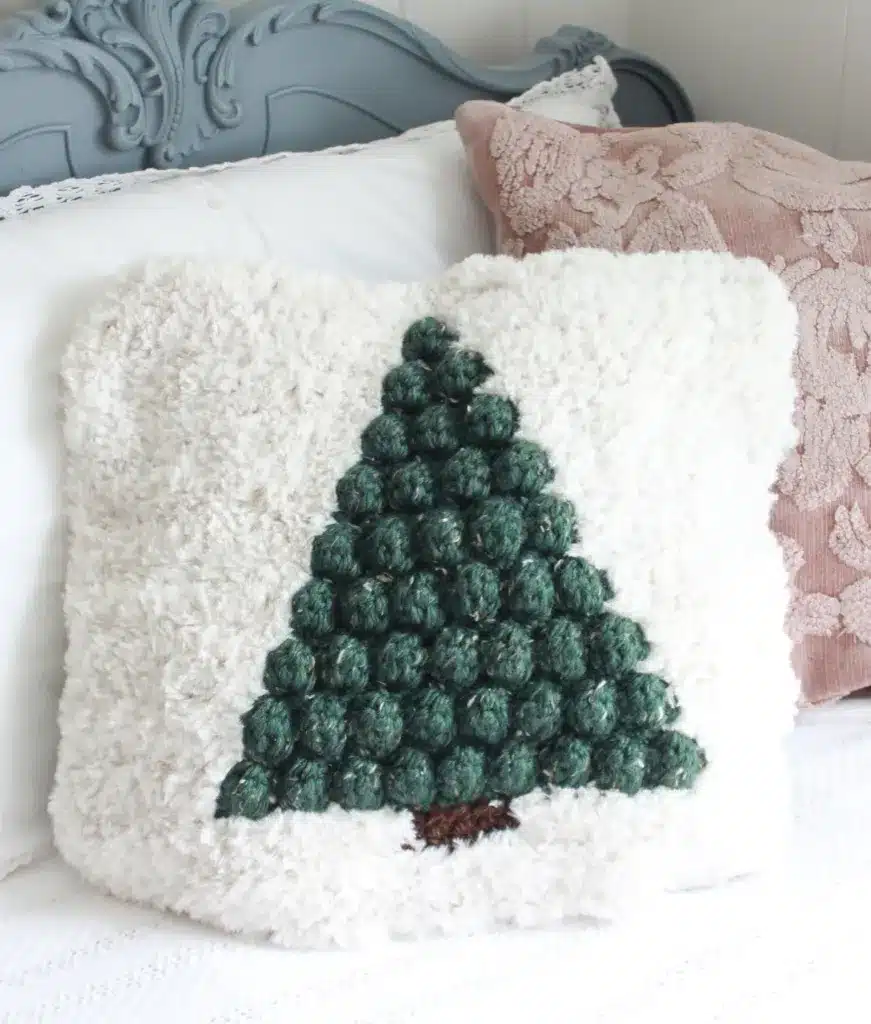 Add a touch of nature to your living room with a pine tree-themed crochet pillow. This pillow features a minimalist look with one large tree and is perfect for adding a touch of winter to your home.
---
7. Pine Tree Garland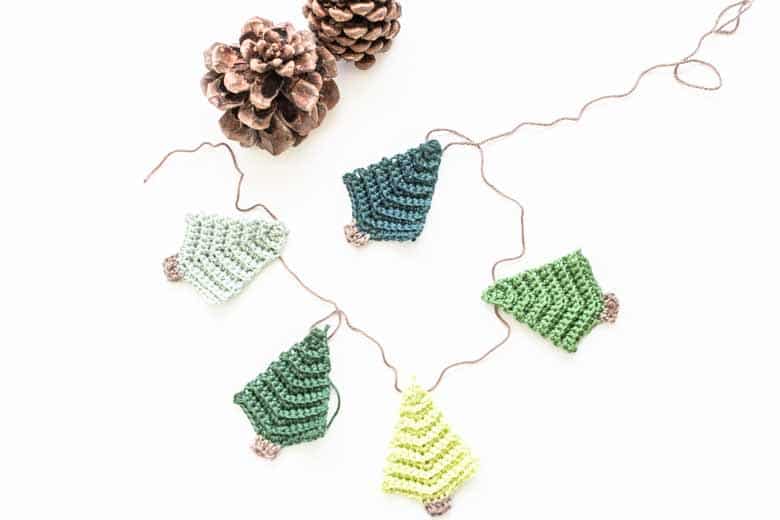 This is a pine tree garland crochet pattern that is easy to follow. You can choose to use different colors or make them all the same. Beginners can have fun with this garland because it is made with basic stitches.
---
8. Pine Tree Baby Blanket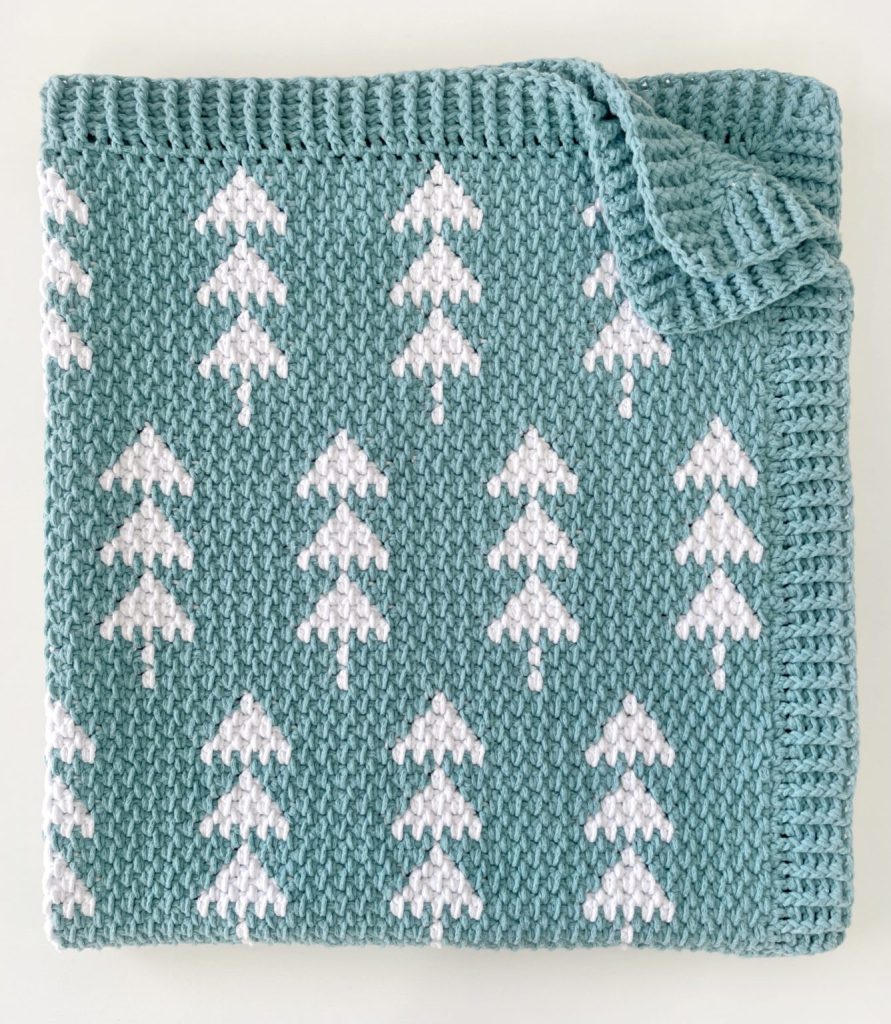 Do you have a new arrival in the family or among friends? A pine tree baby blanket is a heartfelt gift that's also practical. It's a smaller project, so it works up quickly and perfect for winter babies.
---
9. Pine Tree Square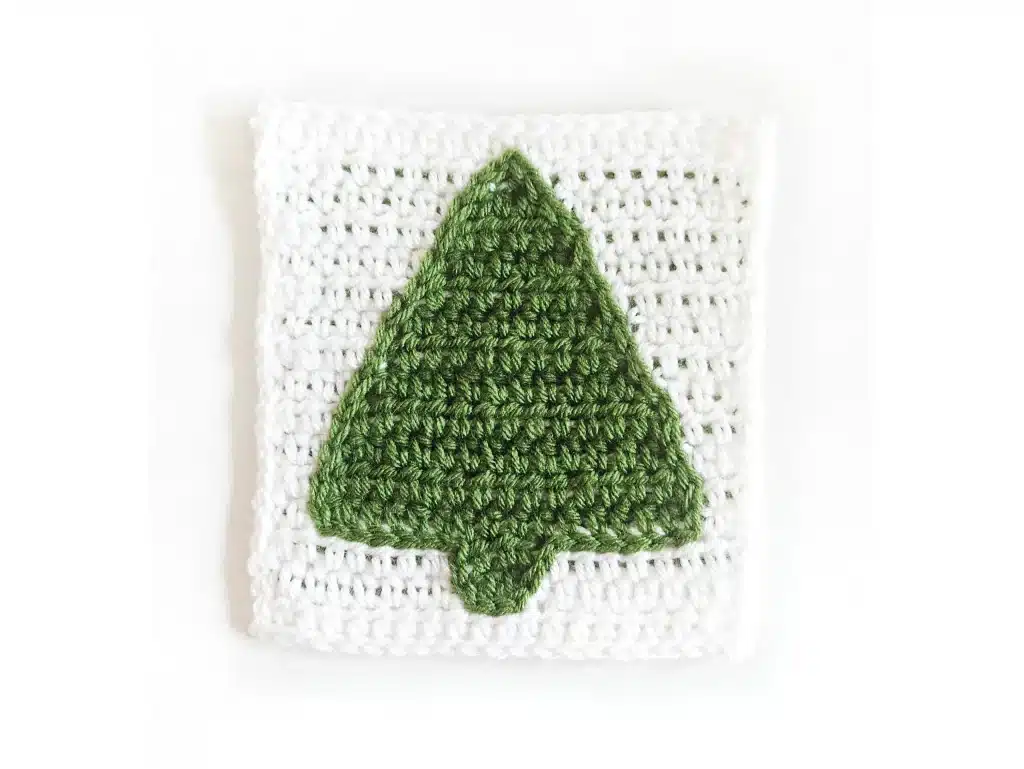 Use this crochet pine tree square to stitch together a blanket, pillow, or wall hanging! It's a fun way to bring a bit of the outdoors inside without having to water anything, which is a win-win!
---
10. Pine Tree Coaster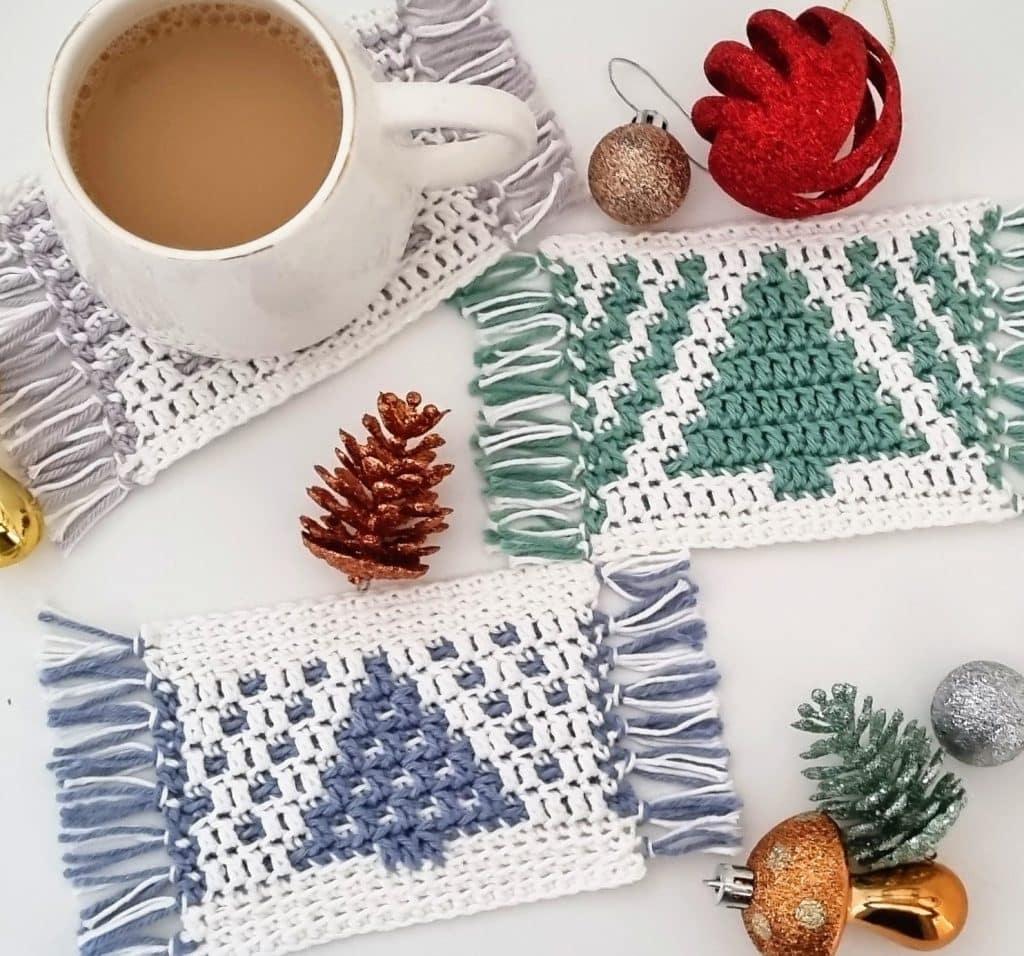 Looking to dress up your table for a special occasion or the holidays? If so, this mug rug might be it! A pine tree coaster is festive, charming, and useful!
---
---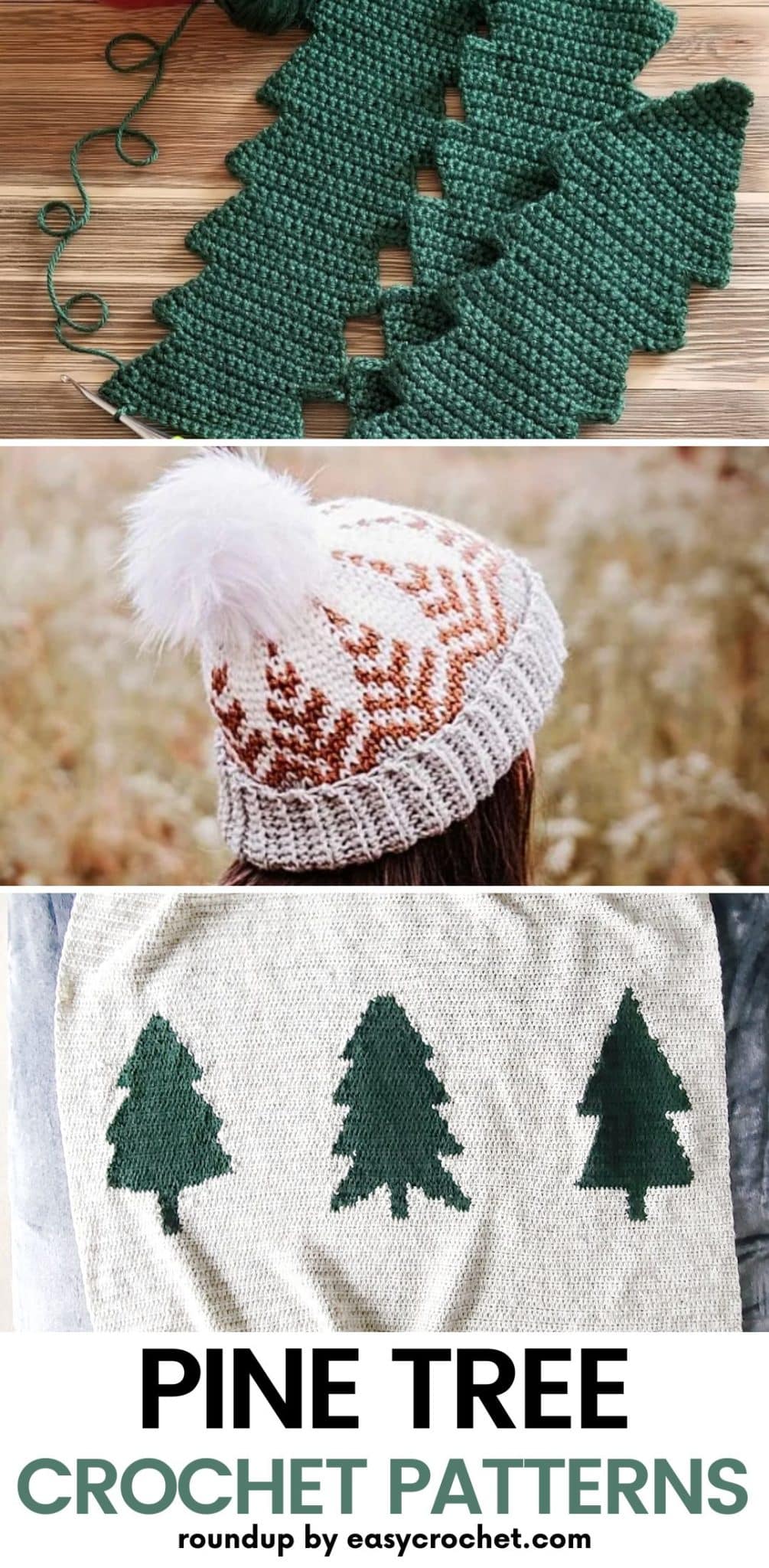 Why Pine Trees?
Pine trees are a symbol of winter and the holidays, and they bring a comforting, earthy feel to any space. Plus, these patterns are fun and easy to follow, making it a win-win for everyone.
So there you have it, a lovely collection of pine tree crochet patterns to keep you and your home feeling cozy and festive. Whether you're new to crochet or have been crocheting for years, these patterns offer something for everyone.
Happy Crocheting!