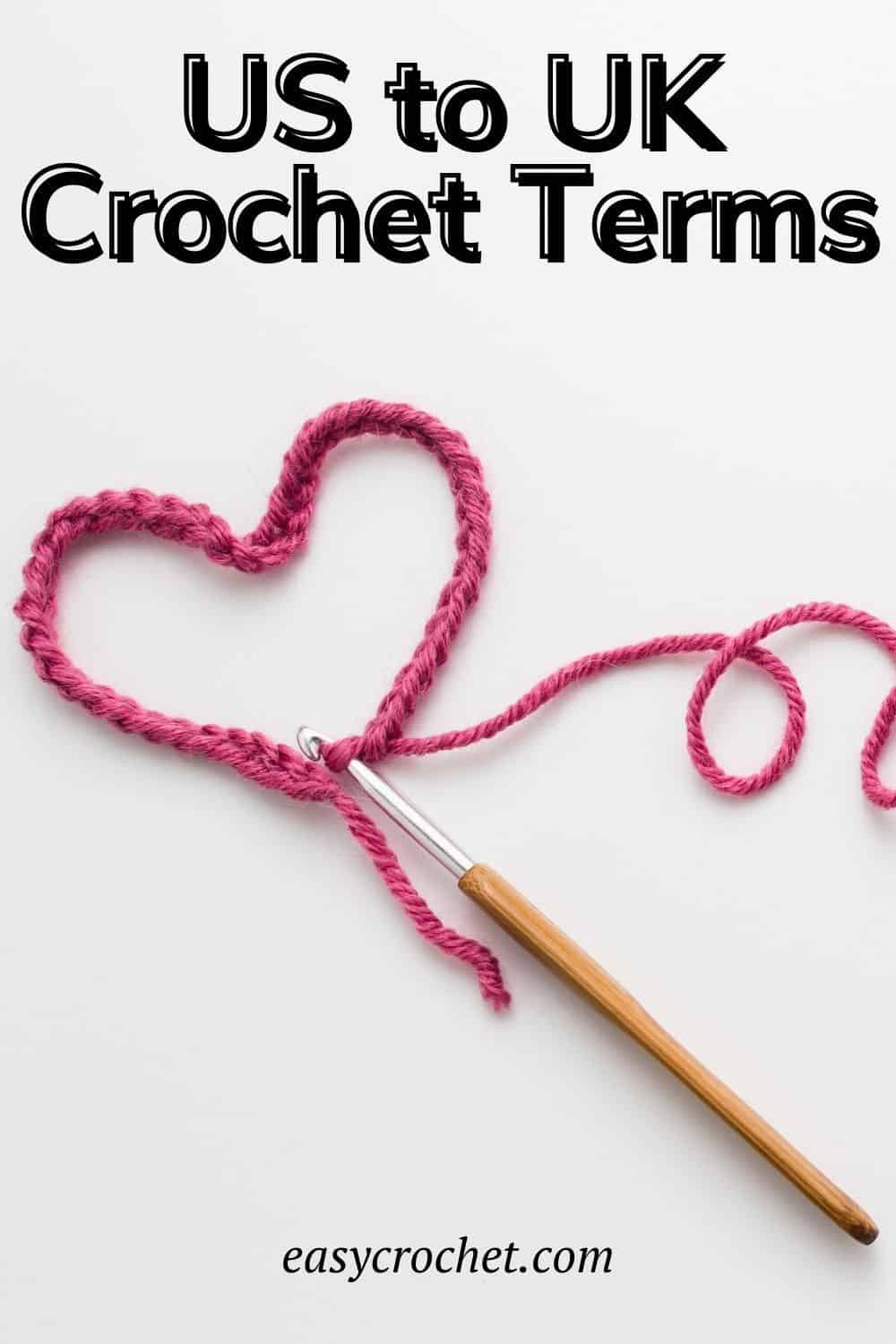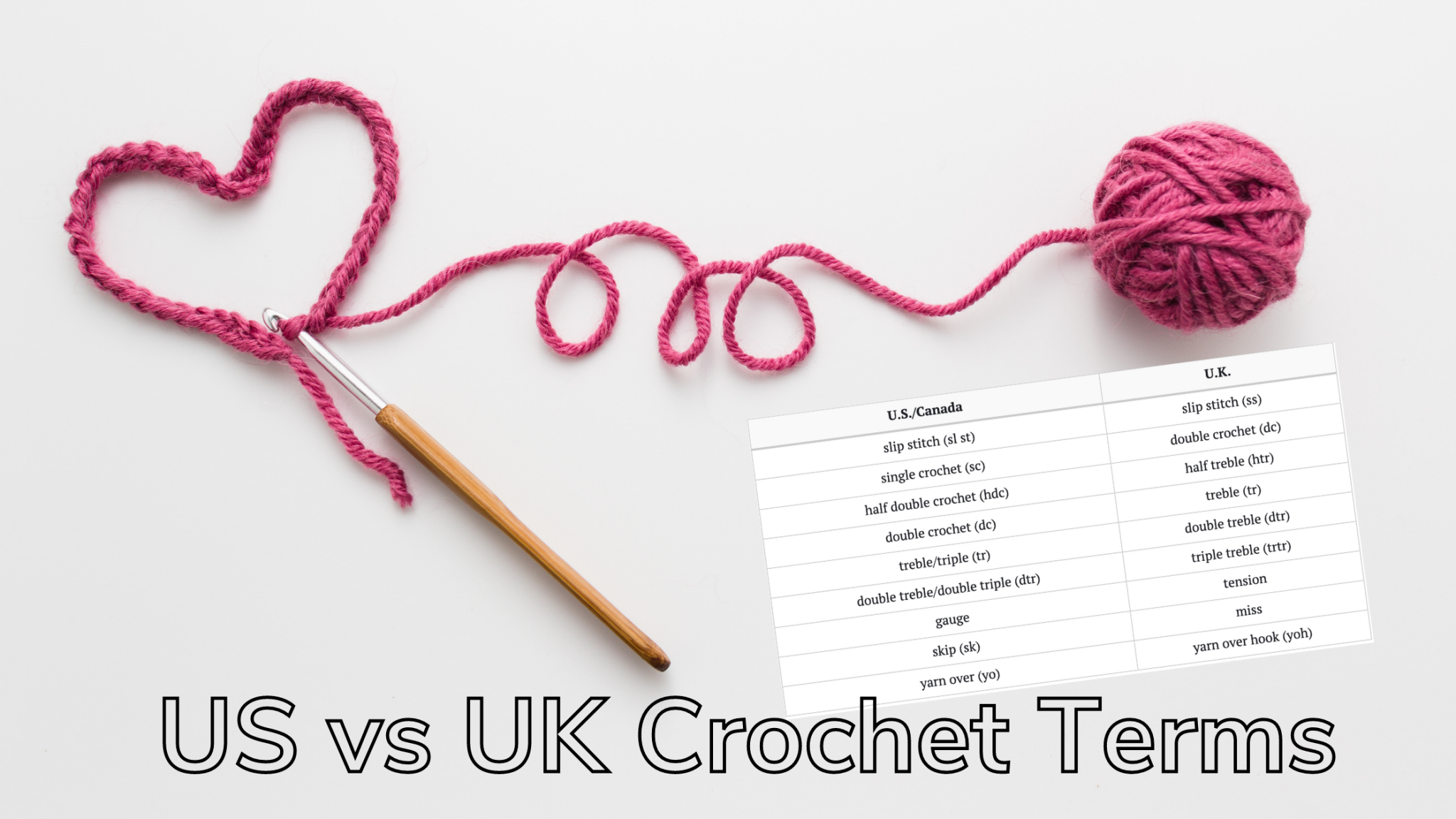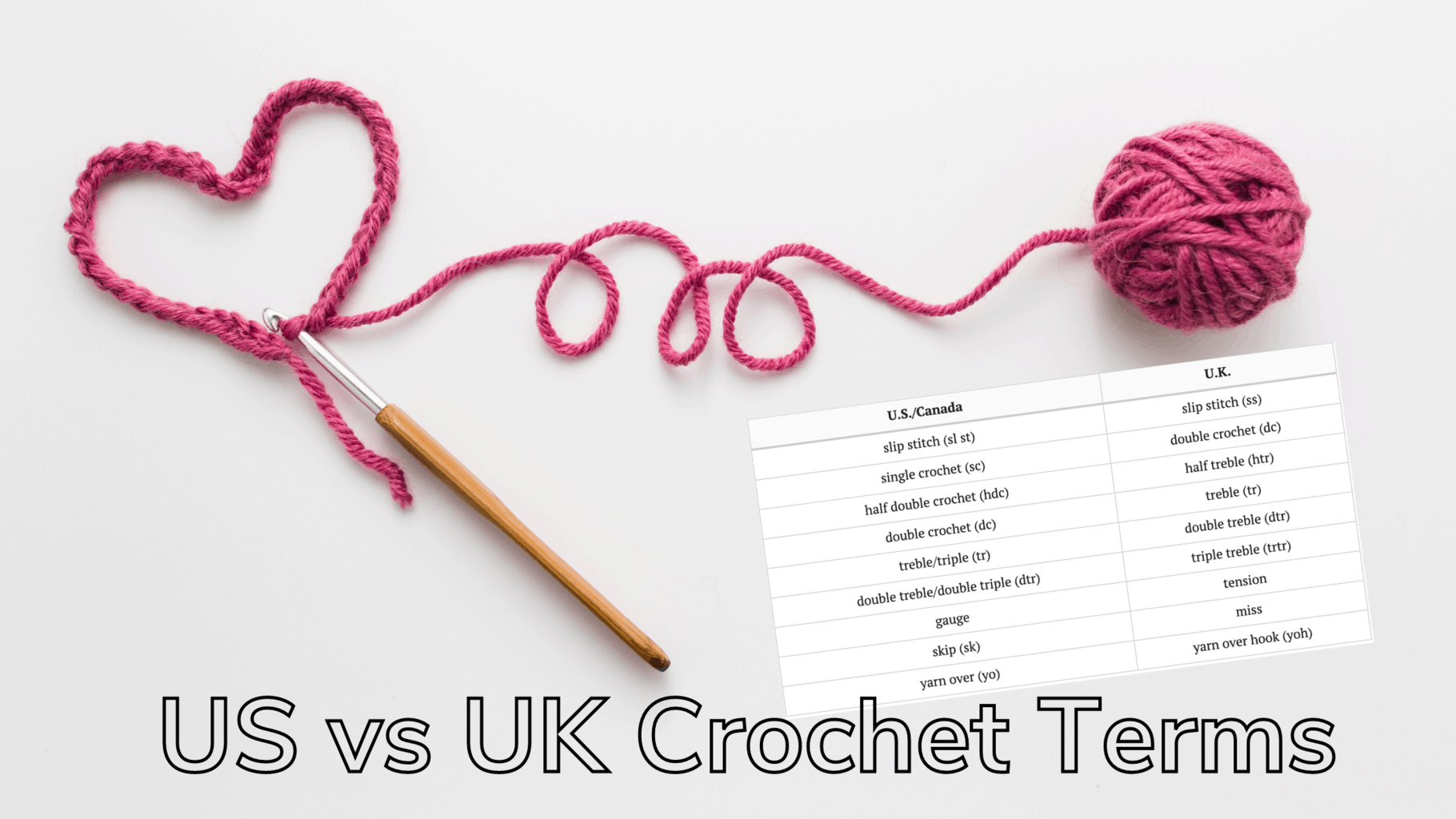 As a crocheter, you may from time to time come across a crochet pattern that has a different set of crochet terms than you are used to seeing. Well, there are two sets of crochet terminology. The two sets are either in American English U.S./Canada crochet terms or British English UK crochet terms.
Converting patterns from US to UK or vice versa is easy. For example, a single crochet in American English terms means a double crochet in British English Terms. This is where it gets confusing because some US & UK terms have the same stitch name but mean different stitches.
You will find that in crochet pattern books this is common to find. Once you understand the difference in UK vs US crochet terms understanding patterns in books will be much easier.
If you happen to come across a pattern with a sc stitch in it then you will know for sure that it is written in US terms because they sc stitch is only found in US term patterns. For more help with this use the crochet term conversion chart & crochet symbol charts below to make US & UK patterns a little easier to understand. I also wanted to mention that all crochet patterns here on Easy Crochet are written in standard US terms.
Most crochet patterns will list if they are written in US terms vs UK terms. If the pattern doesn't explicitly say what form it is written in you can look over the pattern and determine that for yourself with our crochet abbreviation chart.
Crochet Term Conversion Chart US vs UK
| U.S./Canada | U.K. |
| --- | --- |
| slip stitch (sl st) | slip stitch (ss) |
| single crochet (sc) | double crochet (dc) |
| half double crochet (hdc) | half treble (htr) |
| double crochet (dc) | treble (tr) |
| treble/triple (tr) | double treble (dtr) |
| double treble/double triple (dtr) | triple treble (trtr) |
| gauge | tension |
| skip (sk) | miss |
| yarn over (yo) | yarn over hook (yoh) |
Crochet Term Symbol Chart US vs UK
The charts above show basic crochet stitch abbreviations from US to UK. There are many more, but I wanted to highlight the most common stitch abbreviations you will see in crochet patterns.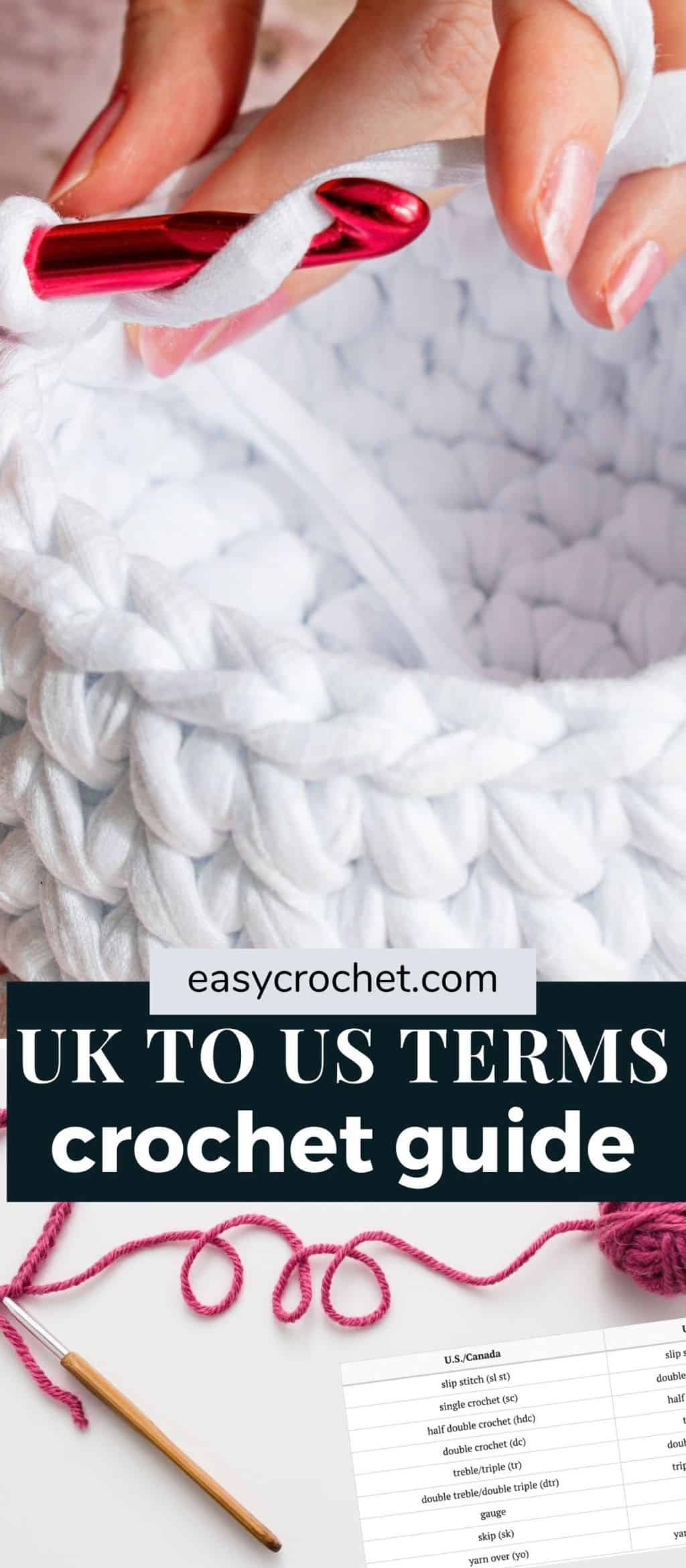 I hope you found this list useful and learned something new about patterns that feature US and UK crochet terms. I listed a few of the most recent crochet patterns and roundups from Easy Crochet if you'd like to take a look and crochet a new design!
Pro Tip! UK crochet patterns tend to use metric crochet hook sizes, whereas US patterns usually use lettered hook sizes. Example: J 6 mm
Free Crochet Patterns You May Like