UK to US Crochet Terms for Patterns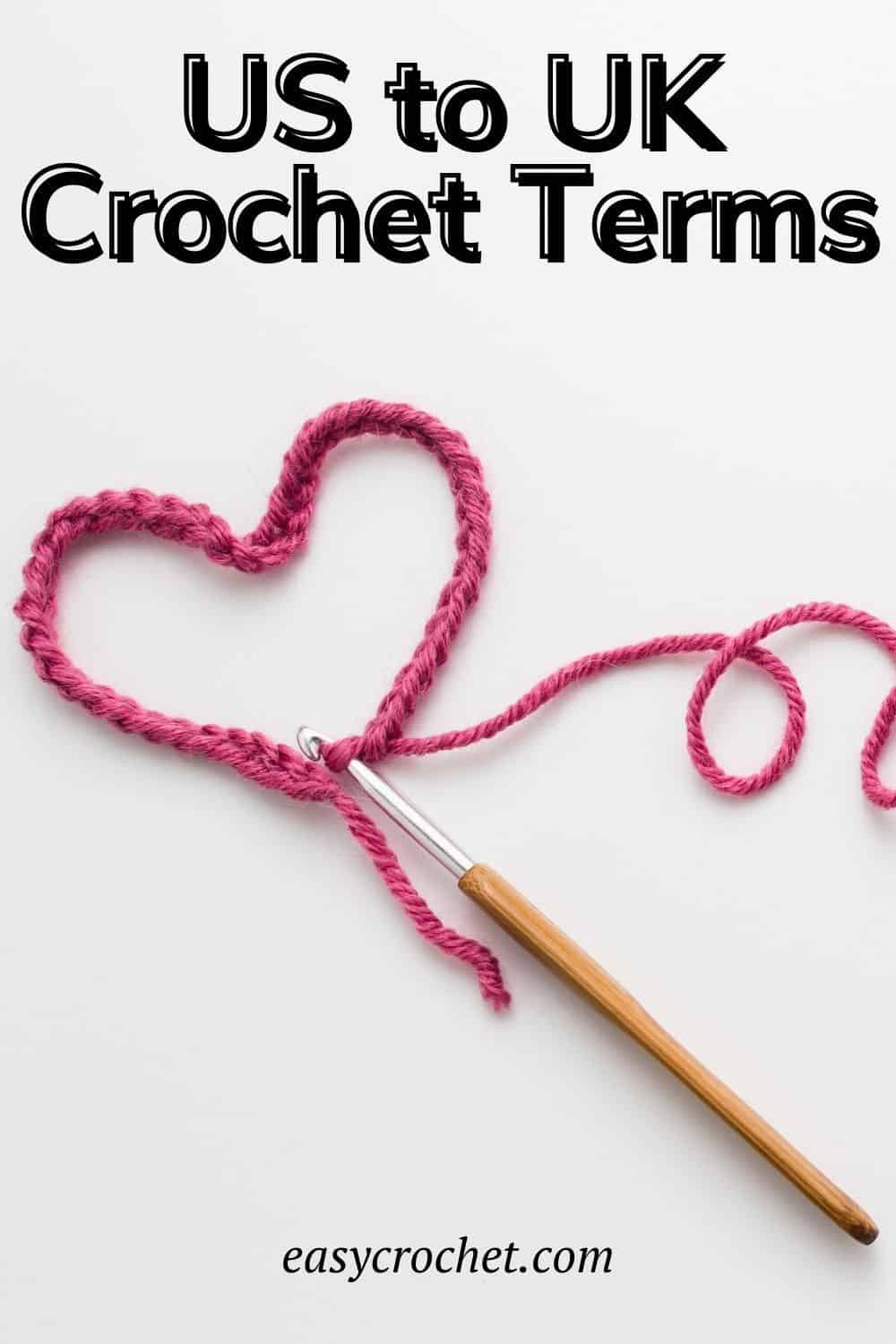 As a crocheter, you may from time to time come across a crochet pattern that has a different set of crochet terms than you are used to seeing.
Well, this is because there are, in fact, two sets of crochet terminology being used.
US vs. UK Crochet Terms
The two sets are the American English (US) or British English (UK) crochet terms. Every crochet pattern should follow one of these two terminology sets.
Converting patterns from US to UK (or vice versa) is easy. The main difference between the two is the most basic of stitches. The US's starting point is the single crochet. However, the UK version doesn't use this term, and calls it a double crochet instead. The British (UK) stitch ladder is basically offset by one from the US terms.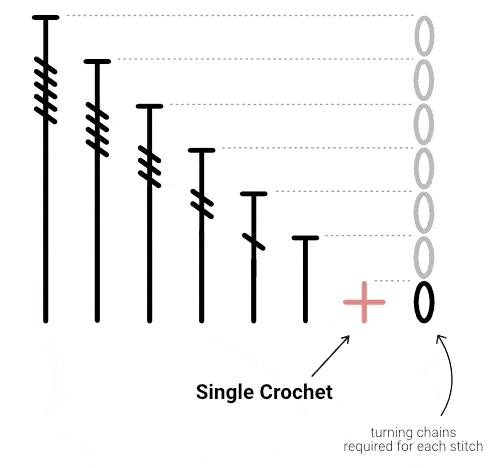 How to Tell if a Pattern is Using US or UK Terms?
Most crochet patterns will explicitly list if they are written in US terms or UK terms. EasyCrochet lists on every pattern that they are written in 100% US terms. If the crochet pattern doesn't say what terms it is written in, you can possibly ask the designer.
However, what if you can't simply ask them? Well, there is one foolproof way to know for sure:
Single Crochet
If the crochet pattern has the term "single crochet" or the "sc" abbreviation within it, then you know for sure that it is written in US terms. This is because the single crochet (sc) stitch is only found in US term patterns.
Treble or Double?
Another way to tell is by looking for the term treble. Now, if you see the term treble, it doesn't automatically identify the pattern as written in UK terms.
However, if the term "treble" is used in the place where "double" normally should be, then it most likely is a UK-written pattern. For example, a half treble crochet stitch doesn't exist in the US. That is only a UK term, and the US version of that stitch is instead called the half double crochet.
Crochet Term Conversion Chart US to UK
For more help with this, use the crochet term conversion chart below. Not only are their names a little different, but many of their abbreviations are as well.
Here are all the different crochet terms that are different between the US and the UK. If a term is not listed here, then it is the same between both countries. For example, a chain (ch) means the same thing, whether it is found in a US and a UK pattern.
Crochet Stitches
| Symbol | US Stitch Term | UK Stitch Term |
| --- | --- | --- |
| | slip stitch (sl st) | slip stitch (ss) |
| | single crochet (sc) | double crochet (dc) |
| | half double crochet (hdc) | half treble (htr) |
| | double crochet (dc) | treble (tr) |
| | treble/triple (tr) | double treble (dtr) |
| | double treble/double triple (dtr) | triple treble (trtr) |
| | back post double (bpdc) | raised treble back (rtrb) |
| | front post double (fpdc) | raised treble front (rtrf) |
| | single crochet 2 together (sc2tog) | double crochet 2 together (dc2tog) |
| | double crochet 2 together (dc2tog) | treble crochet 2 together (tr2tog) |
Crochet Terms
| US Term | UK Term |
| --- | --- |
| yarn over (yo) | yarn over hook (yoh) |
| skip (sk) | miss |
| gauge | tension |
UK vs US Crochet Hooks
The UK primarily uses metric size crochet hooks, while the US commonly uses their nonstandard lettering method. This difference is not too much of an issue for most crocheters, as almost every hook has both the US and UK sizes printed on them.
Some of the more common US to UK hook size conversions are below. For the full list, visit our detailed page on crochet hooks.
| US Size | UK Metric Size | Old UK Size |
| --- | --- | --- |
| B/1 | 2.25 mm | |
| C/2 | 2.75 mm | |
| D/3 | 3.25 mm | 11 |
| E/4 | 3.5 mm | 9 |
| F/5 | 3.75 mm | |
| G/6 | 4 mm | 8 |
| 7 | 4.5 mm | 7 |
| H/8 | 5 mm | 6 |
| I/9 | 5.5 mm | 5 |
| J/10 | 6 mm | 4 |
| K/10.5 | 6.5 mm | 3 |
There is an "old" UK size for most crochet hooks, but it is not commonly used anymore. You may run across them in very old crochet patterns, but any modern pattern will use the more common metric system.