Simple Crochet Chevron Pattern and Tutorial
Use this simple tutorial to see how to crochet a chevron pattern in crochet, learning the chevron stitch in crochet is easy and fun! Follow the step-by-step chevron tutorial below, and you will be crocheting a chevron in no time at all!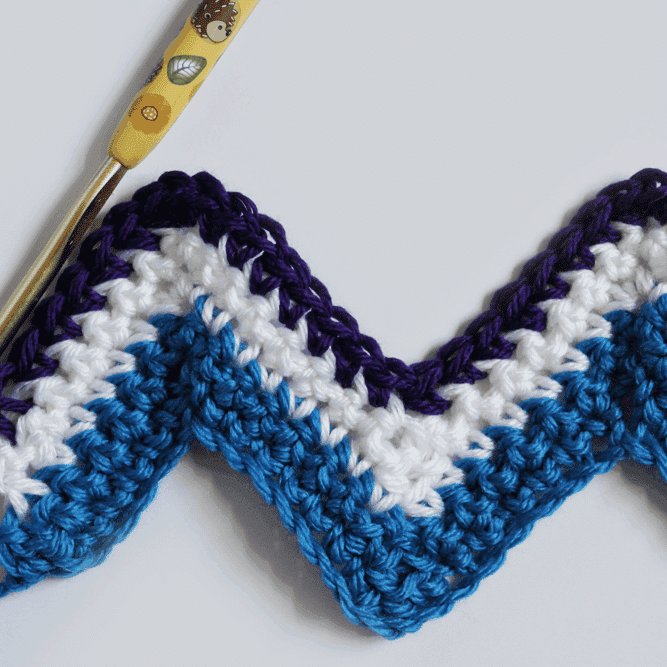 Related: Are you searching for more patterns that use the chevron stitch? Try the Neutral Chevron Blanket or the Ombre Wave blanket!
Chevrons create beautiful crochet designs and are great for all kinds of projects from hats to scarves! You could even make a crochet chevron blanket!
Scroll on down to find the easy chevron crochet pattern tutorial to get started today!
You'll Love This Simple Chevron Stitch!
I love they way chevrons look in projects so much that last year I used the technique to make my Neutral Chevron Blanket. I also designed a unique dishcloth with this exact pattern too! Now back to the crochet chevron tutorial.
The Yarn for This Chevron Pattern
I used a worsted weight yarn for my example, but if you have a different weight yarn that would work perfectly too! Just be sure to use the corresponding hook size to the weight of yarn you are using.
I would suggest trying Lion Brand Vanna's Choice Yarn to get a result that is similar to this tutorial.
Vanna's Choice
This yarn is made by Lion Brand, and is a Weight 4 – Medium yarn.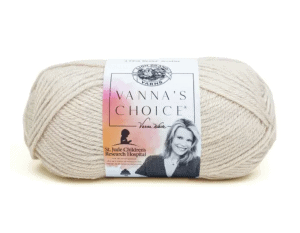 Buy Now
Patterns Using This Yarn →
Learn How to Do an Easy Chevron Crochet Stitch Repeat
So what else do you think I should crochet up with this tutorial? Any ideas? I am thinking of making a fun chevron scarf or maybe even a hat with it! There are so many possibilities.
I can't wait to see what you all come up with when using this stitch! I hope you enjoy this chevron pattern tutorial and crochet plenty of fun chevron projects!
Happy Crocheting Friends!
Simple Crochet Chevron Pattern
Skill Level: Intermediate
Materials
Abbreviations
Notes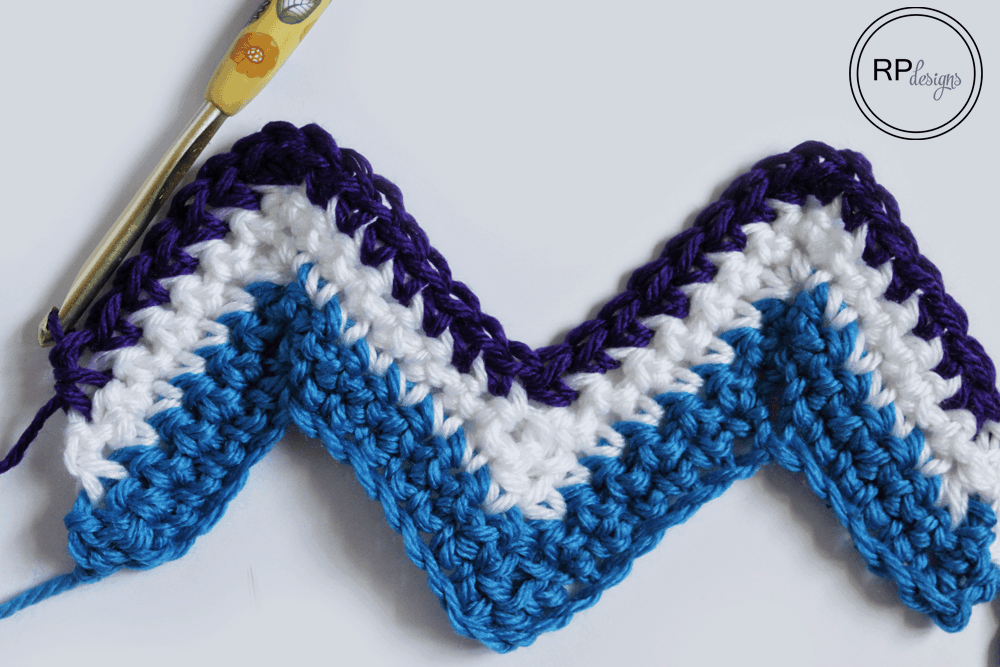 Pattern Steps
Foundation Row: start by chaining a multiple of 17, then add 16 sts to whatever length you have chosen. (my sample was 33)
Row 1: starting in the second ch from the hook sc2tog, sc once in the next 5 st's then do 3 sc (makes the hump) in the next st. * sc once in the next 7 st's, sk the next 2 sts. sc once in the next 7 st's, 3 sc in the next st (hump) repeat from * until you are left with 7 sts, then sc once in the next 5 sts and sc2tog.
Row 2 – ?: ch 1, repeat row 1.
Chevron Pattern Photo Tutorial
Step 1: Starting in the second chain from the hook, single crochet two together.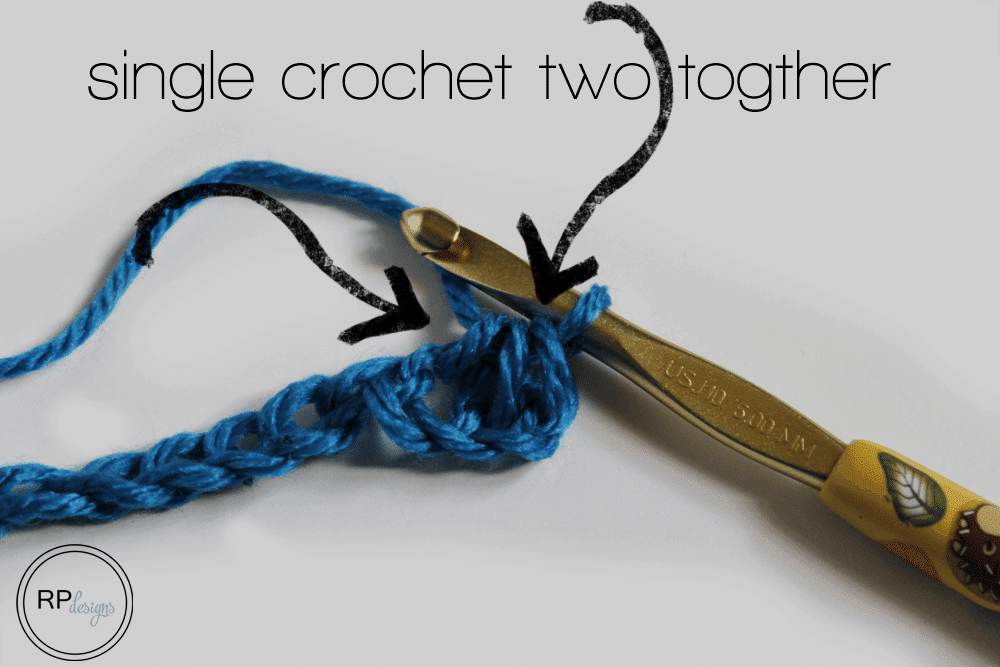 Step 2: Single crochet in next 5 stitches, 3 sc in next stitch (hump).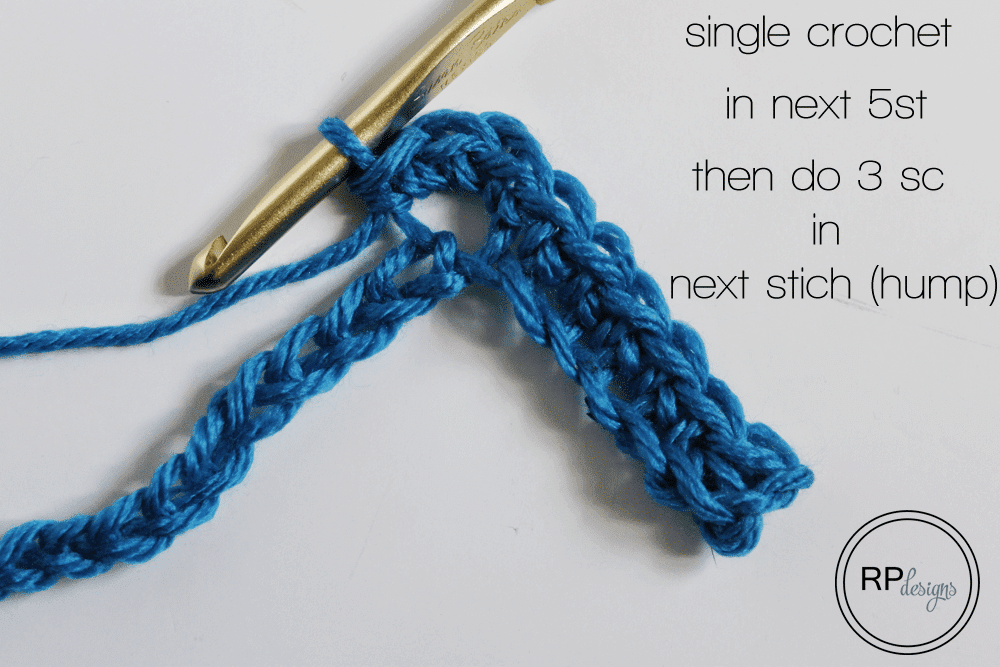 Step 3: Single crochet in the next 7 stitches. Skip next two stitches.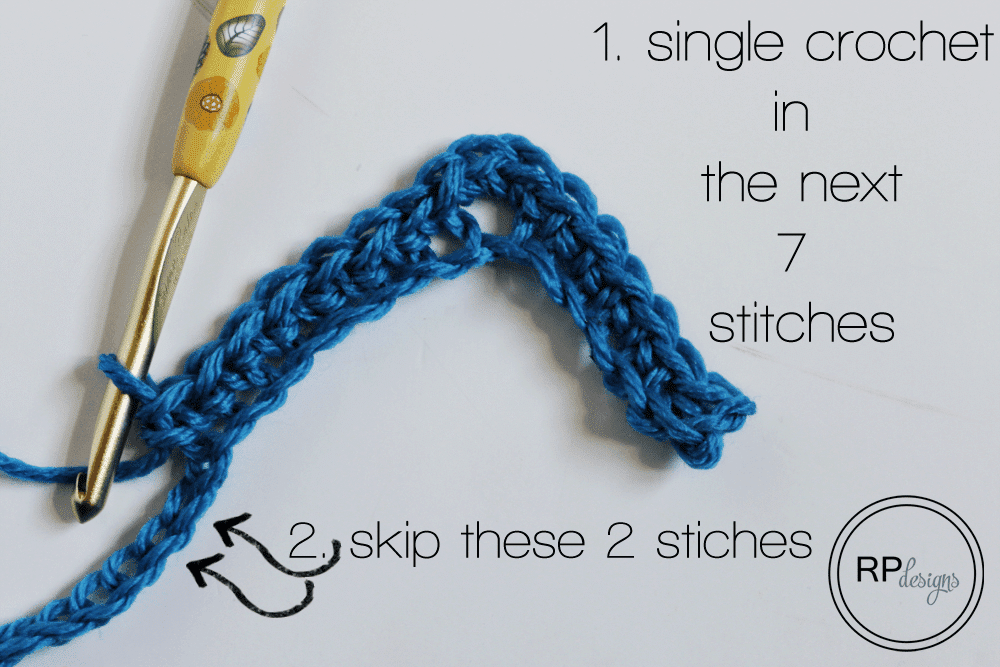 Step 4: Single crochet in the next 7 stitches. Single crochet 3 times in the next stitch.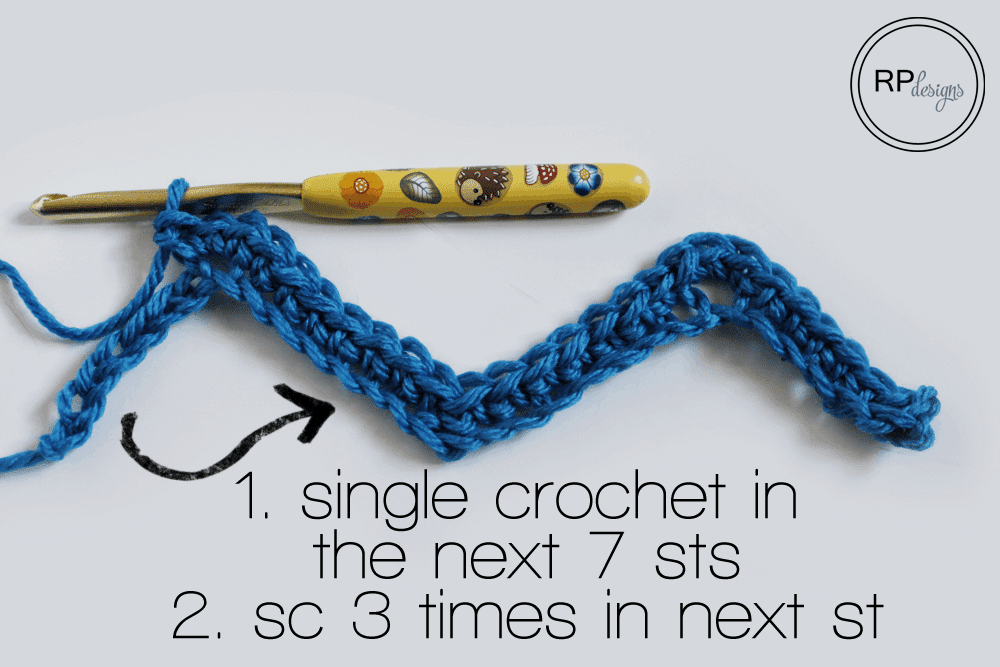 Step 5: Single crochet in next 5 stitches. Single crochet the last 2 stitches together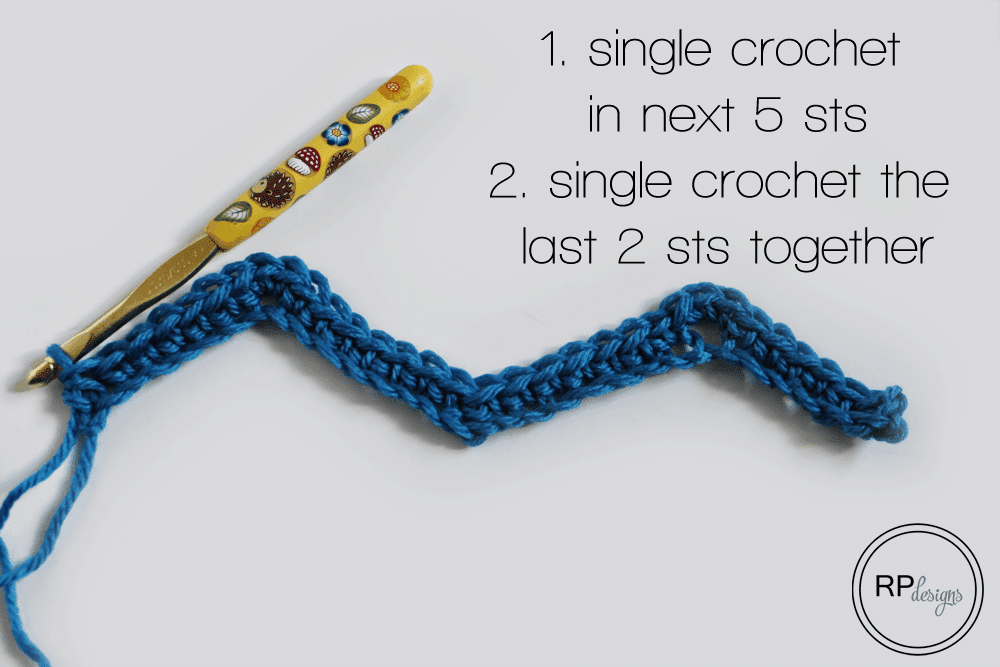 Step 6: chain 1, turn your work and repeat row 1 for each row after.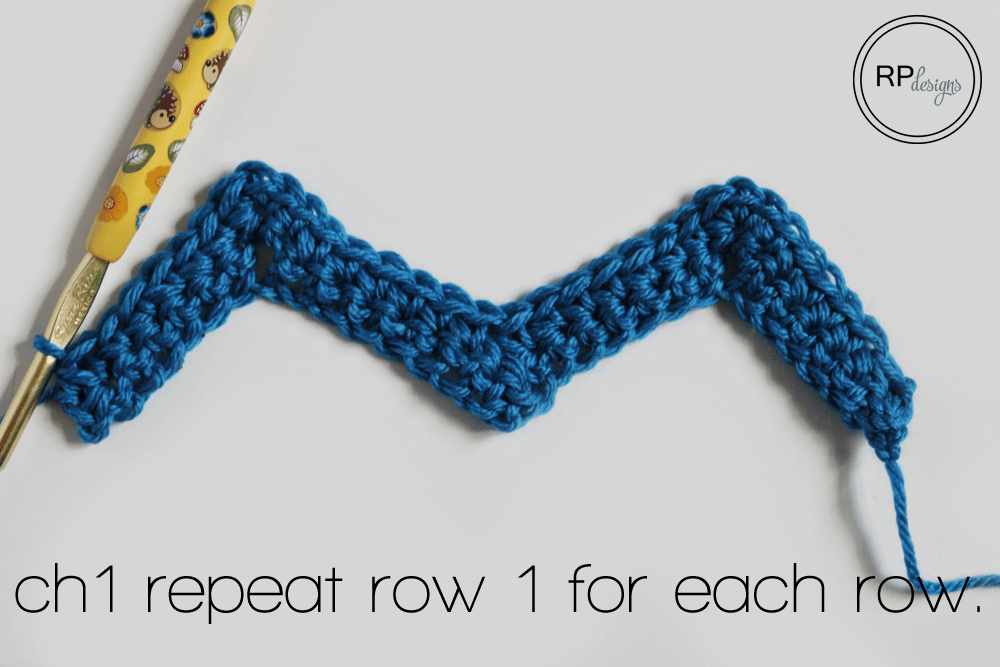 You're done! The image below shows you the final chevron pattern you should have created. This pattern can be repeated an unlimited number of times to create any size blanket.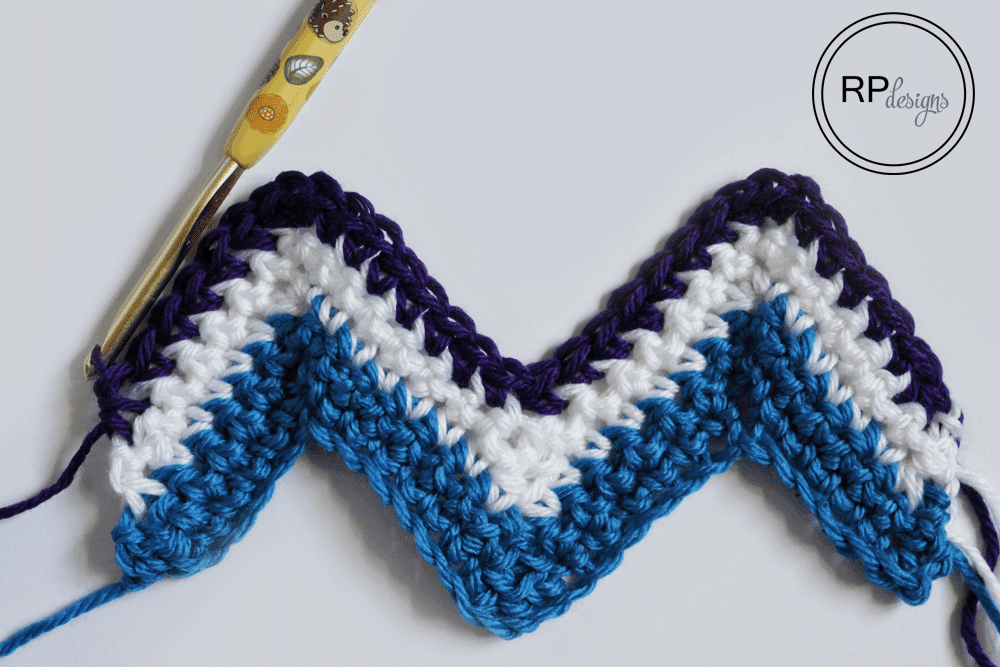 That's It for This Chevron Crochet Tutorial
What did you think? Are you ready to make a ton of chevron projects now? If you do, please make sure to share them with me! 🙂
Also, don't forget to stop over at our pattern shop, which specializes in premium crochet patterns.
Common Questions about Chevron Patterns
What is a Chevron Pattern or Chevron Shape?
A chevron pattern in crochet is a zigzag design that creates a ripple or wave with a top and bottom. There can be sharp chevrons or small chevrons, as long as they create a zigzag shaped pattern.
Where Can I Learn How to Crochet a Chevron Blanket?
Learning to crochet a chevron blanket is easy. Use our easy to crochet and beginner-friendly chevron blanket design to make one for yourself.
Browse through These Other Chevron Patterns Too