Learn all about the crochet griddle stitch with the step-by-step tutorial and crochet pattern below!
Once you learn this fun stitch you can then make the griddle stitch scarf pattern which is a free crochet pattern here on Easy Crochet!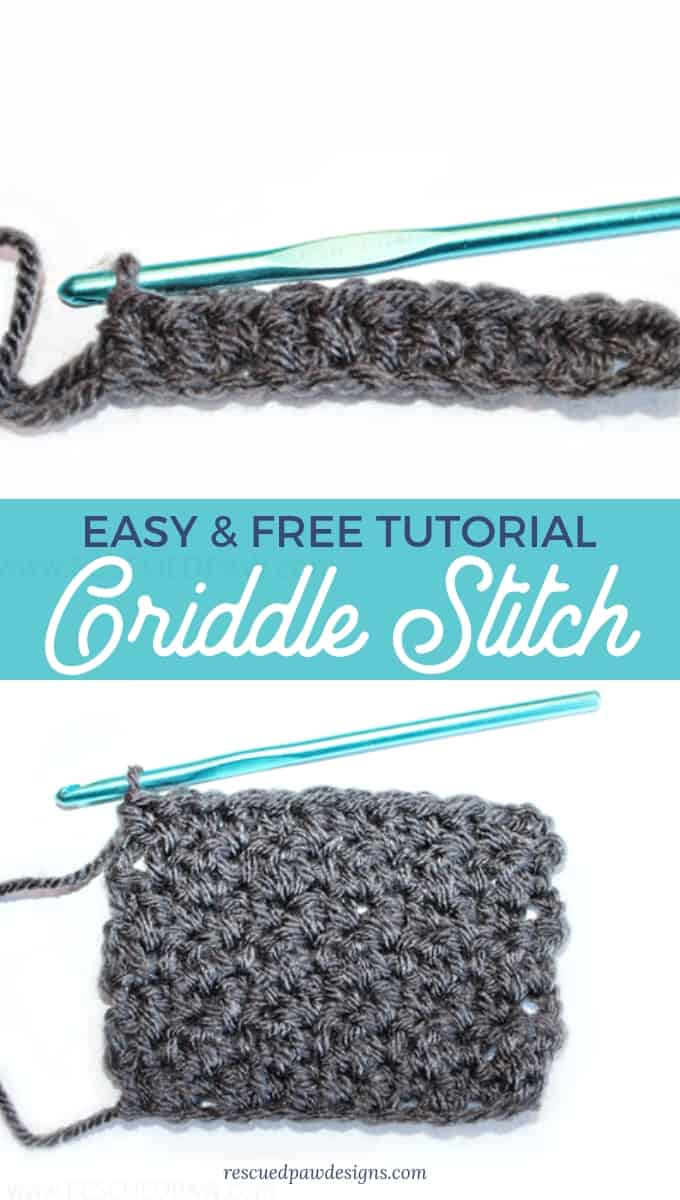 The Crochet Griddle Stitch is Easy to Learn
The griddle stitch is an easy stitch using a combination of basic beginner crochet stitches to create a textured project surface.
If you have ever wondered how to crochet the griddle stitch, then you have come to the right place! Read on down learn all about the crochet stitches you'll need to know to make a griddle stitch.
The Griddle Uses The Single and Double Crochet Stitch
The griddle stitch uses the single crochet and a double crochet stitch which gives the crochet project a really awesome look. It really does create an interesting bumpy texture. If you can crochet those two stitches then you are good to go!
These simple stitches (single & double) are perfect for a beginner crocheter to try. I promise this is an easy stitch tutorial and if you are feeling adventurous I'd suggest making a chunky baby blanket using bulky yarn and this stitch.
The Yarn That's Perfect for This Crochet Stitch
For this sample, I used Lion Brand Vanna's Choice yarn & a size H crochet hook. If you'd like to make this a bulky yarn such as Wool-Ease Thick & Quick would work too plus it would crochet up faster.
Just remember that whatever yarn you pick be sure to use the corresponding crochet hook size as stated on the package.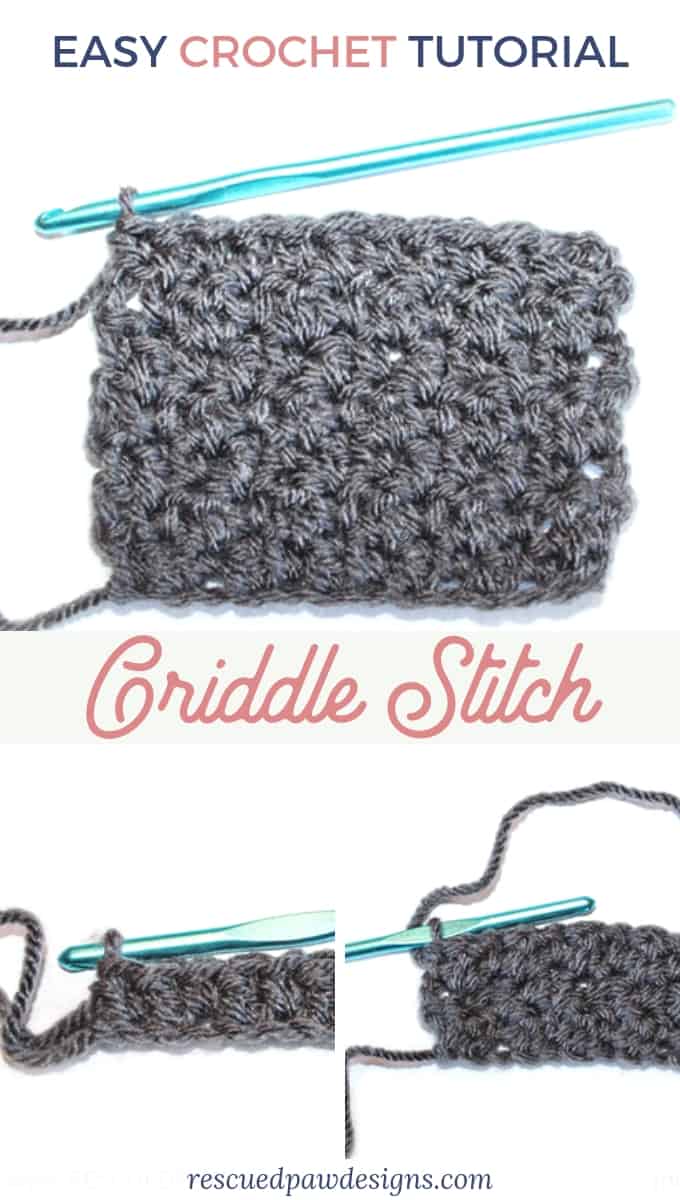 Ready to Get Started?
Read on down for the full free crochet griddle stitch tutorial! I hope you enjoy this pattern.
Happy Crocheting!
How to Crochet The Griddle Stitch
Skill Level: Easy
Materials
Any weight of Yarn
Crochet Hook (that corresponds with the yarn)
Abbreviations
Notes
Written in standard US terms
The Griddle Stitch Pattern Steps
CH a multiple of 2 (add 2 for the base chain) I used 12
Row 1: Skip 3 CH (counts as 1 DC), 1 SC into next CH, 1 DC into next CH; repeat across ending with 1 SC into last CH, turn.
Row 2: CH 3 (counts as 1 DC), 1 SC into next St, 1 DC into next ST; repeat across ending with 1 SC into last ST, turn.
Repeat row 2 until you reach your desired length.
Keep on going!!!
You Made the Griddle Stitch in Crochet!
You May Also Like These Crochet Stitches