Easy Tunisian Crochet Scarf Pattern
If you love simple crochet projects, then you'll love this easy Tunisian crochet cowl pattern! This beginner-friendly pattern will introduce you to the art of Tunisian crochet, and in not time you'll be crocheting all different types of Tunisian crochet patterns.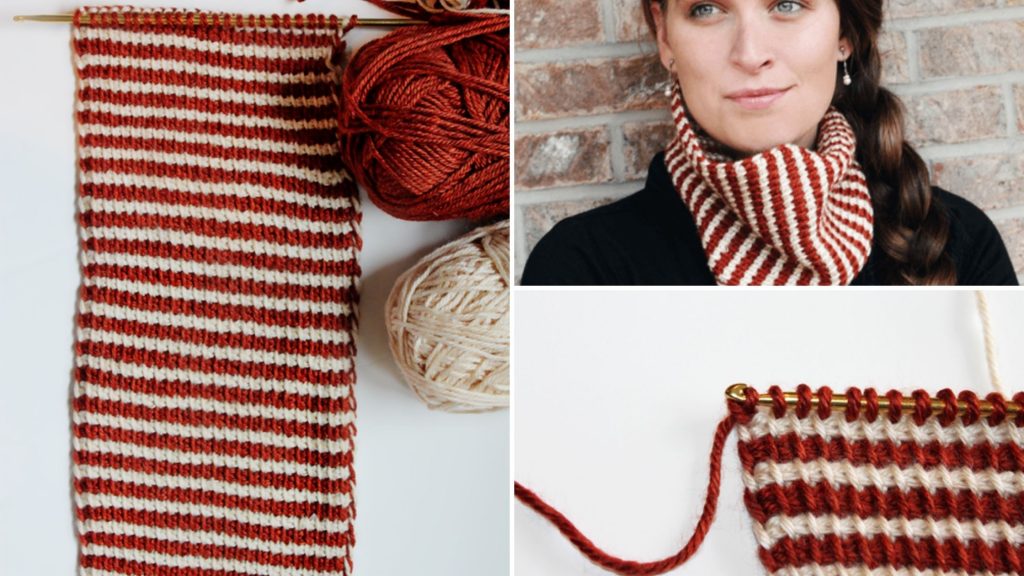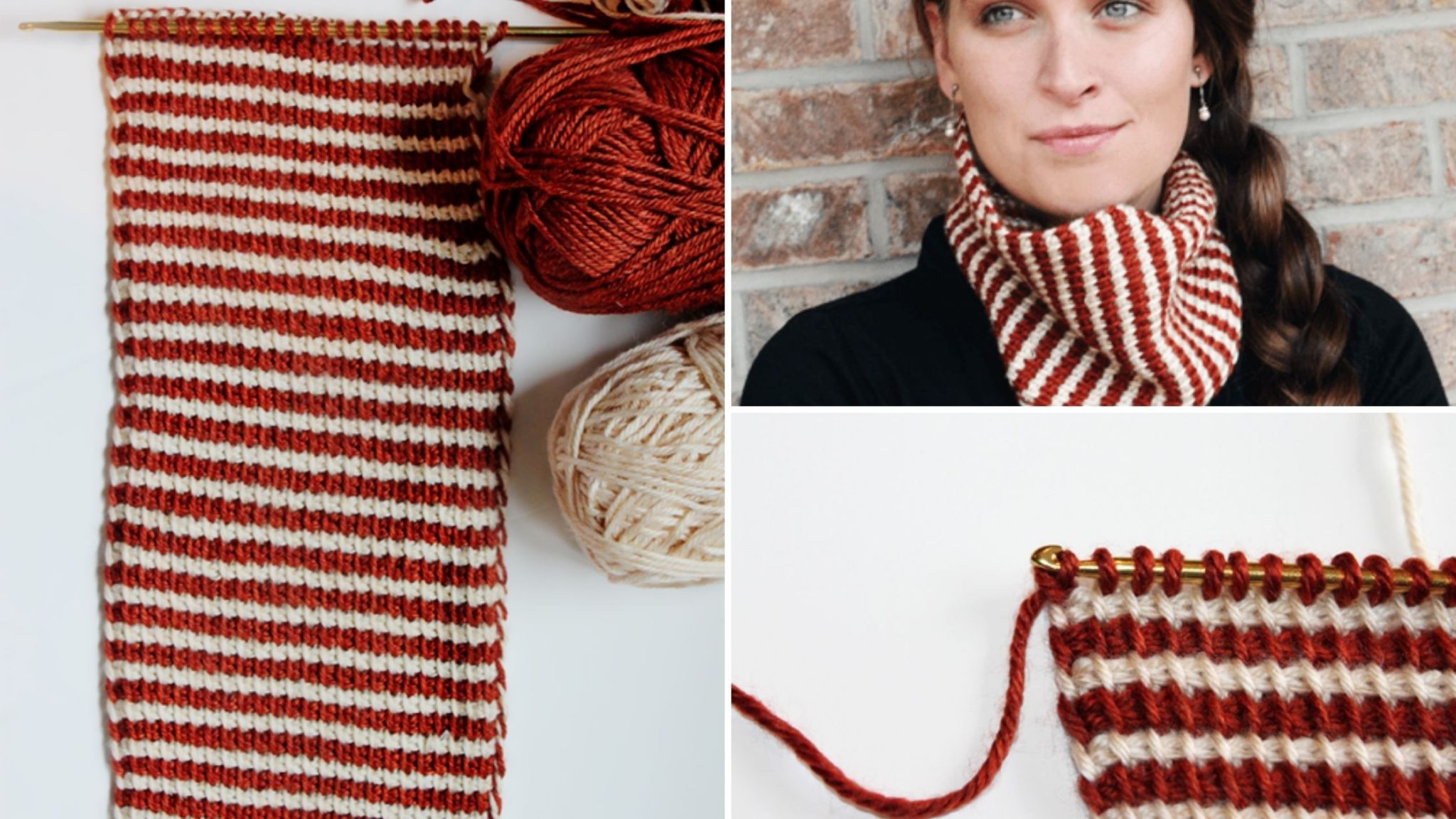 I bought a Tunisian (also known as an Afghan hook) crochet hook months ago and have been waiting for the perfect project inspiration to come along! When I was designing this Tunisian crochet cowl, I wanted it to be simple but also beautiful at the same time.
This simple cowl is an easy project once you get first few rows finished since it uses an easy stitch repeat the whole length of this cowl. Learn more about the cowl pattern and about how to Tunisian crochet below.
Happy Crocheting!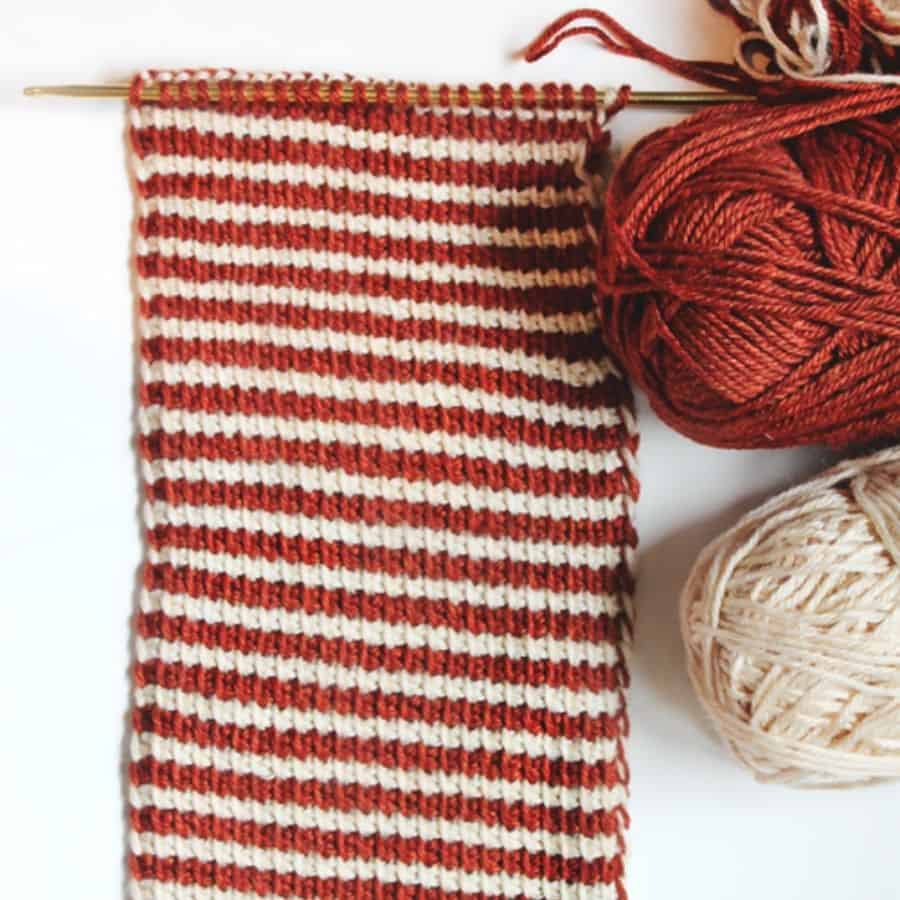 The Yarn for a Tunisian Crochet Pattern
I wasn't quite sure what I was going to use this Tunisian crochet hook for but as soon as I saw the Lion Brand Heartland yarn at my local yarn store I knew exactly what I was going to design with it.
I chose two beautiful colors called Acadia & Yosemite which are inspired by National Parks and Landmarks. The way these colors make the crochet stitches look amazing!
I loved how soft the yarn was (you will too!) and knew it would make a perfect crochet cowl. You could also turn this into a Tunsian scarf too if you'd prefer that style instead.
Ready to Get Started?
If you think you are ready, please read on down for the free Tunisian crochet pattern and please share on social if you make it!
Happy Tunisian Scarf Crocheting!
The Free Tunisian Crochet Cowl Pattern
Skill Level: Easy
Materials
Tunisian crochet hook size H 5 mm
Lion Brand Heartland in Acadia and Yosemite (1 skein of each) or any medium weight #4 yarn.
Scissors
Yarn needle
Measuring tape
Notes
You do not turn your work in Tunisian Crochet. The right side will always be facing you.
This Cowl is made using the Tunisian Simple Stitch (believe me it is SIMPLE!!)
I used two different colors for my cowl, but you do not have to do this. You can just use one color to make it easier.
If you decide to switch colors after each row 1 and row part 2. You just let it hang no need to cut it. You can just pull it up the side when you need to use it again
Written in standard US terms
The Pattern Steps for the Tunisian Cowl
Chain 25
Foundation Row: Remember we are Keeping all loops on the hook throughout, to begin Skip the first chain from the hook and draw up a loop in each chain across. DO NOT TURN!! NEXT: Yarn Over, Draw it through the first loop on hook, * Yarn over, draw through the next 2 loops, repeat from * across until 1 loop remains.
You can change colors here to color B if you choose. To change colors, hook color B on when three loops remain on the hook.
ROW 1: Keeping on the loops on hook, skip the first vertical bar, draw up a loop under the next vertical bar and each vertical bar across.
Row 1 part 2: Yarn Over, draw it through the first loop on hook, * Yarn over, draw through the next 2 loops, repeat from * across until 1 loop remains.
Finishing
Repeat Row 1 and Row 1 – Part 2 for the desired length of cowl.
I did a total of 74 rows to finish my crochet cowl, but you could make it longer or shorter depending on the fit needed.
When you reach your desired length, fasten off and leave a 12-15 inch tail for joining.
Join together two ends with a yarn needle, and make sure the wrong side (the side you didn't start your cowl on) out of your cowl is facing out.
To join my cowl, I used the whip stitch method, but just weaving in and out with a yarn needle would work too!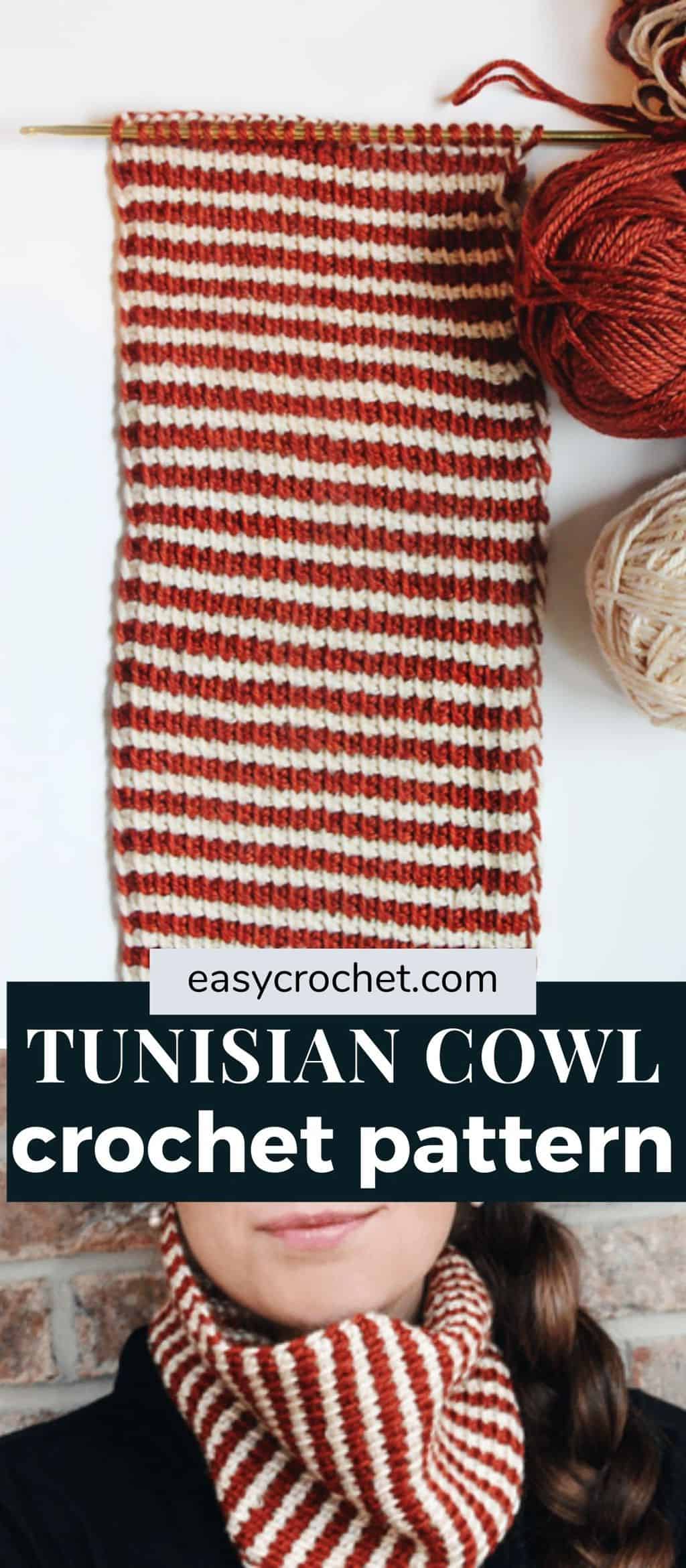 I hope you enjoyed this Tunisian crochet cowl pattern and if you have any questions, please contact me at krista@easycrochet.com.
Are you planning on crocheting more scarves? Try the easy one-hour cowl, or the reader favorite Andy scarf!
You May Also Like…