Learn how to make this easy crochet spike stitch for your next crochet project today!
Read on down to find the full crochet stitch tutorial to get started today on your next crochet project using the spike stitch.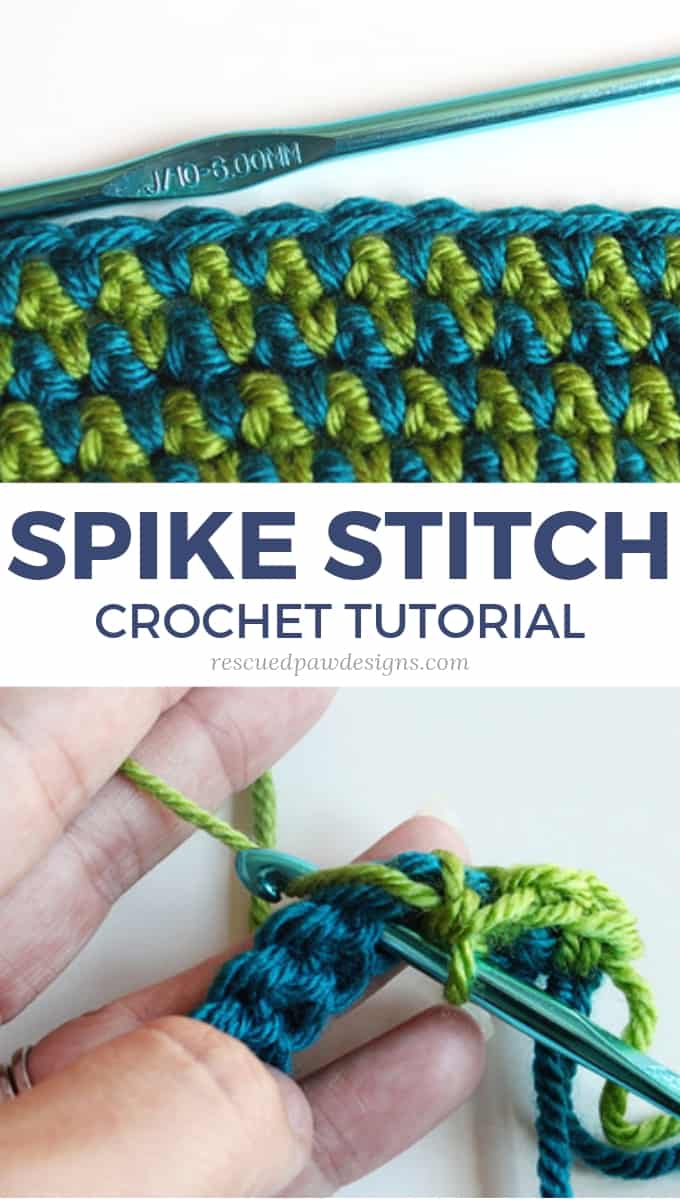 If you'd like to try more unique crochet stitches, I can help. Explore the Easy Crochet crochet tutorials archives for inspiration.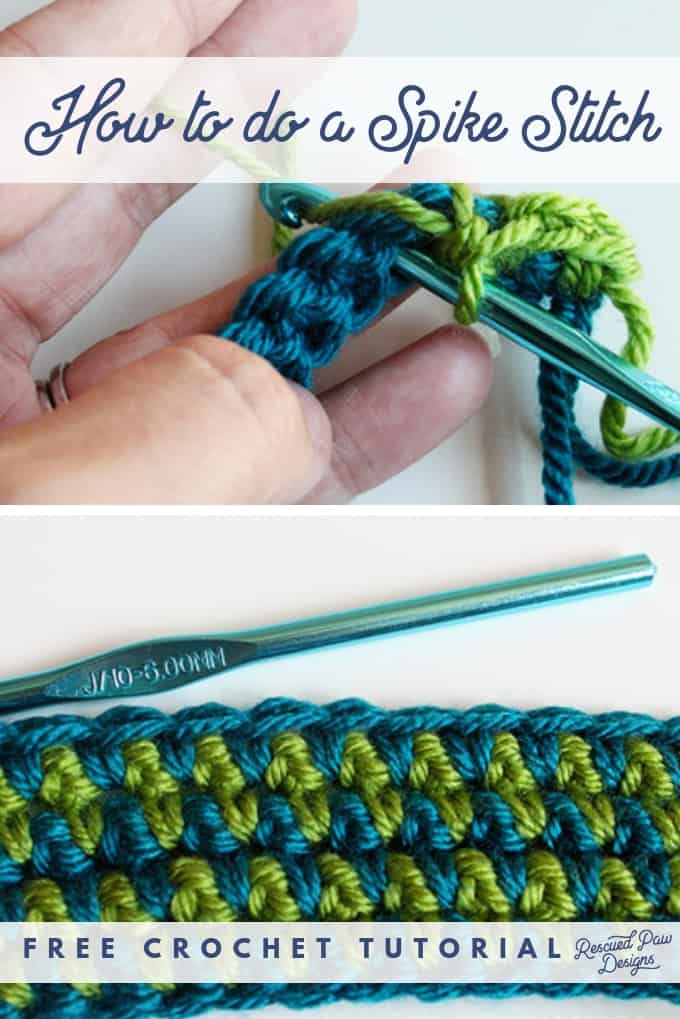 I hope you enjoy this simple crochet tutorial.

Happy Spike Stitching!
Have You Ever Wondered How to Make a Spike Stitch in Crochet?
If so, then you will love the fact that this stitch is one of the most exciting crochet stitches out there for crochet projects.
I can promise you it is an easy technique to master and creates an excellent looking texture on your crochet projects!
The Crochet Stitch You'll Need to Know
If you can single crochet, then you can make a spike! It is essentially just like a single crochet, but instead of working the yarn into the current row, you drop down to the row before it.
Learn more about the single crochet
Keep on reading down to find the free spike stitch crochet tutorial to get started your new favorite stitch.
Mix The Spike Stitch up With Color
The spike stitch looks great with any color combination! Adding two or more colors to a project like this always makes it more eye-catching and exciting.
I used Red Heart Soft for this sample, but any weight of yarn can be used to create a spike. Just be sure to use the corresponding hook to the yarn weight, or you will end up with a not so lovely looking crochet piece.
Use The Spike Stitch in Blankets, Handbags and More
I think this stitch pattern would make a great blanket, handbag or washcloth! I can even envision it as a sweater.
The possibilities are endless with this fun stitch, and I think I need to add all three of those to my crochet list as soon as I can. New crochet blanket here I come!
Ready to Learn All About The Spike Stitch?
If so keep on scrolling down for the free spike stitch crochet tutorial and please be sure to ask if you have any questions!
Happy Crocheting Friends!
Spike Stitch Crochet Tutorial
Skill Level: Easy
Materials
Notes
Remember to Chain 1 at the end of every row and turn your project.
Spike Stitch
Chain desired amount in Color A and then starting in the second chain from the hook work a row of single crochets.
Change to Color B. (How to change colors in crochet tutorial HERE.) Next, insert hook into the top of the stitch below the current row being worked to move on.
Yarn over and draw yarn back through the stitch.
Pull through the work to the height of the current row you are working on.
Yarn over and pull through the two loops on hook.
A crochet spike stitch has been created!!!
Keep on going until you have completed a row! Always make sure to chain 1 and turn at the end of every row.
To achieve the look below do a row of spike stitches followed by a row of single crochets of the same color for a total of 2 rows. You can change colors now by using this tutorial. Change colors every two rows to achieve the classic spike stitch look.

You May Also Like These Crochet Tutorials Too
I hope you enjoyed this spike stitch tutorial. Want more tutorials just like this? Check out our Primrose Stitch Tutorial and Sand Stitch Tutorial to add even more fun crochet stitches to your library!
Learn Even More Crochet Stitches