All About Crocheting Scarf Patterns
My favorite project to crochet is a simple scarf. There are so many simple patterns that you can crochet scarves, from ones that are ideal for beginners to more advanced stitched scarves.
Below I will go over the best stitches for scarves, the best yarn for scarves, the best sizes for scarves as well as some links to free crochet patterns too, so you'll be ready to crochet any scarf you'd like. Enjoy!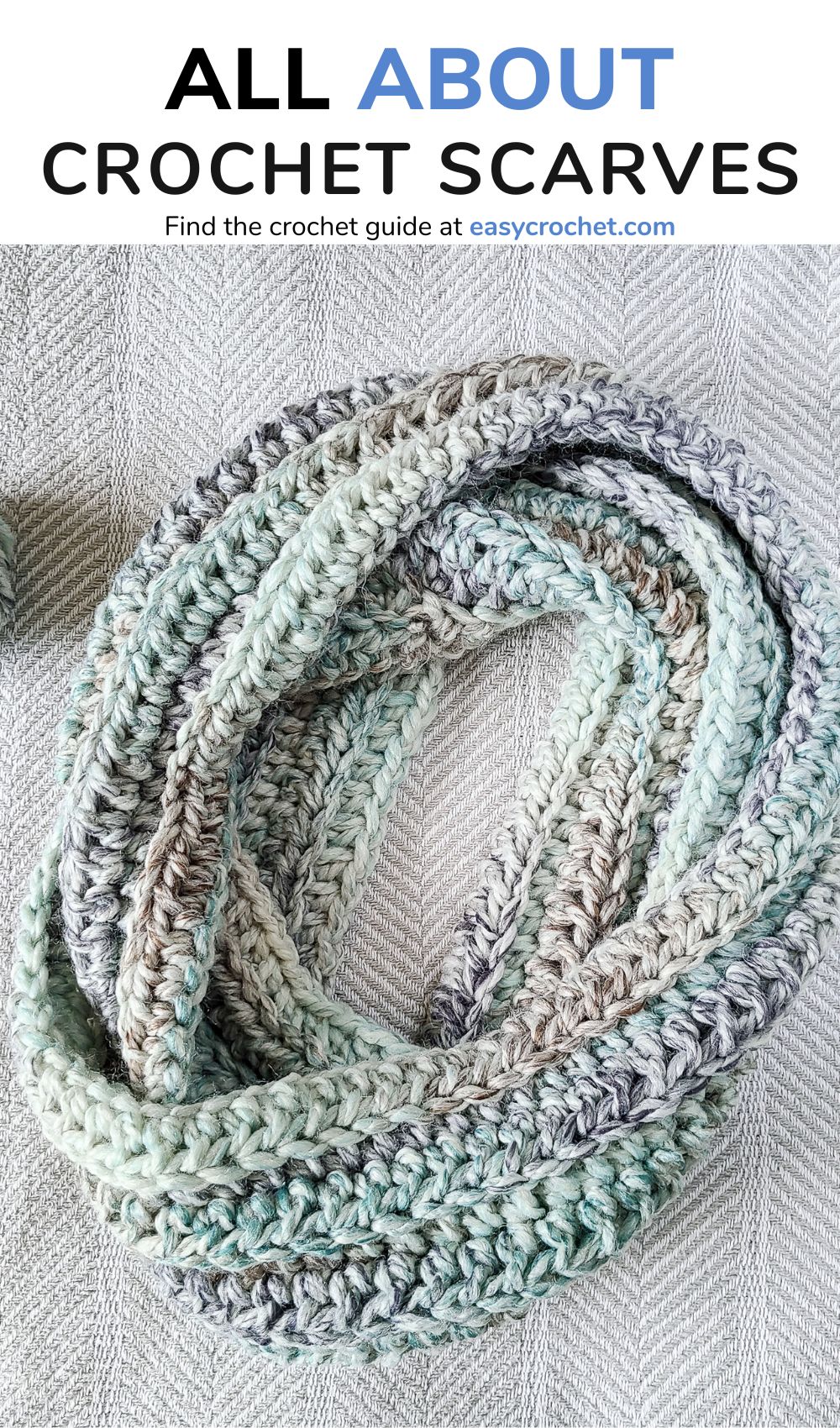 Best Crochet Stitches for Scarves
When creating crochet scarf patterns, I love to keep the stitch pattern simple. First, I like easy crochet patterns and secondly, I want to be able to crochet a scarf quickly.
Below you'll find a quick explanation of the basic stitches in crochet and a link to each stitch pattern with a more detailed tutorial.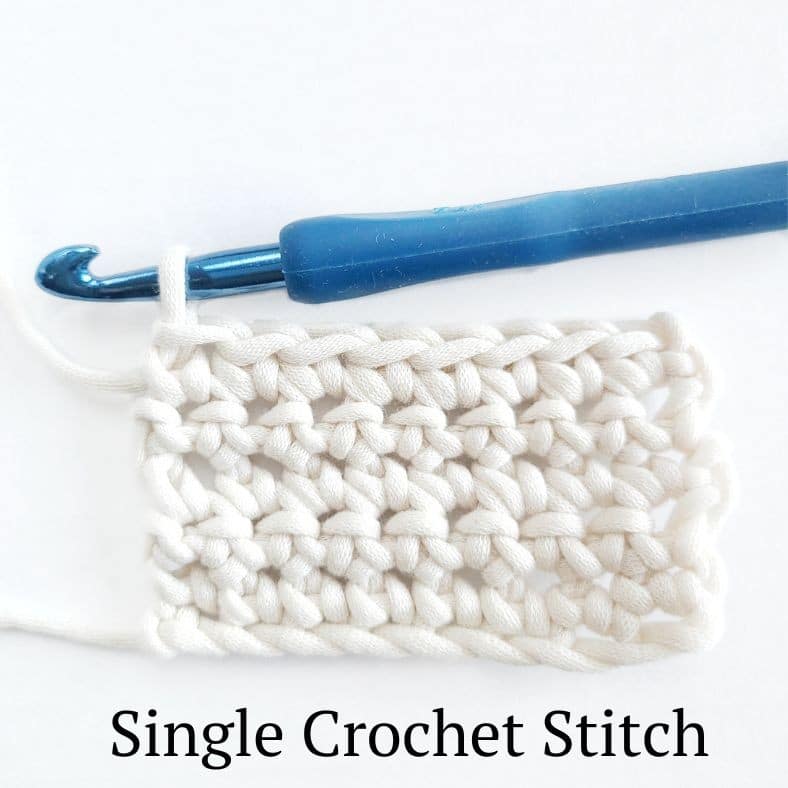 Chain Stitch (ch): Chain stitches are the foundation of most crochet scarf patterns and crochet projects. They create the base of the scarf pattern and are the easiest of all the crochet stitches to master.
Single Crochet Stitch (sc): Single crochet stitches are perfect to use in a beginner crochet project because it is one of the basic crochet stitches.
Half Double Crochet (hdc): Half double crochet stitches are also a perfect beginner crochet project because of how easy this stitch pattern is. If single crochets are not a tall enough stitch for you, then you'll love making a scarf with half double crochet stitches instead!
Double Crochet Stitch (dc): Double crochet stitches are a step-up in tallness and make for an even quicker scarf design. If a simple scarf pattern is your wish, then using a dc stitch is perfect!
The best crochet stitch for a scarf are the ones that you enjoy making! So if you like simple stitches, then use those, but if you enjoy crocheting more complicated stitches in your scarf, then use those types of stitches instead.
Best Yarn for Crochet Scarves
When choosing yarn to make a scarf pattern, you should consider the weight of the yarn (the thickness), the fibers that make up the yarn and the stitch that you want to use with that yarn as well. The yarn weight used will also affect what crochet hook size you'll use to make your scarf as well.
In the section below, I'll explain a couple of the different yarn weights and how to determine what yarn thickness is good for the scarf you would like to crochet.
If you'd like a more in-depth explanation of ALL the yarn weights, have a look at our article, "Comparison Chart for Yarn Weights".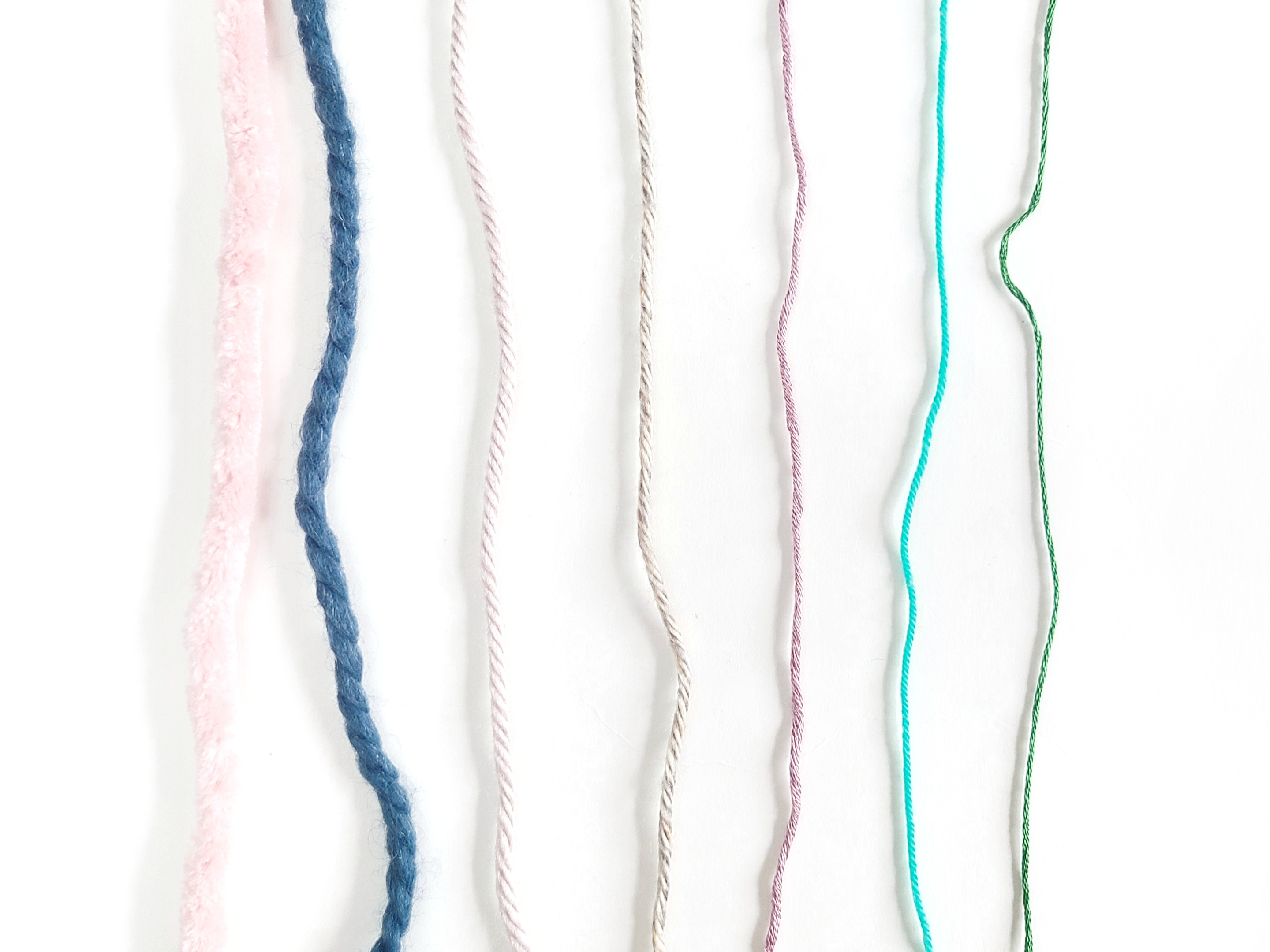 Lace Weight Yarn (0 weight), Super Fine or Fingering Weight Yarn (1 weight) and Fine Weight Yarn (2): Super fine yarn and fine weight yarns are yarns that I suggest for the more seasoned crocheter. Crocheting a scarf with these particular yarn weights can be hard to work with since it is small and thin, which makes it difficult to manage for new crocheters.
If you do make a scarf with these yarn, it would be perfect for the Spring and Summer season. The most common crochet hook size used with these yarns are a 1.6 mm to a 4.5 mm.
Lightweight Yarn(3 weight) and Medium Weight Yarn(4 weight): Light yarn and medium yarn weights are a good starting yarn for crocheters to begin with when crocheting a scarf. They are easy to crochet a scarf with and are available widely in most craft stores as well as online.
Three and four weight yarns are good to use for crocheting a scarf in any season of the year. The most common hook sizes used with these two types of yarn are 4.5 mm to a 6.5 mm.
Bulky Weight Yarn (5 weight) and Super Bulky Yarn (6 weight): Bulky yarn and super bulky yarn weights are easy to crochet a scarf with because of how thick the yarn is and how they work up in patterns fast.
Scarves made with chunky yarn and a tight crochet stitch like the half double crochet tend to make for an extra warm scarf. These type of yarns most often use a large crochet hook size, ranging from 6.5 mm to a 9 mm (and larger) size.
Crochet Scarf Size Chart
Learn about sizing a crochet scarf with our scarf size chart. Take a look at the scarf sizes on the chart so that you know what the maximum length and width you'll want to aim for when making a scarf.
Learn more about scarf patterns and sizing in our more detailed scarf size guide.
Crochet Scarf Measurements Chart
| Age Group | Size | Width (in) | Length (in) |
| --- | --- | --- | --- |
| Child (4-7 years) | Small | 3-3.5 | 36 |
| | Regular | 4-4.5 | 44 |
| Preteen (8-12 years) | Small | 4-4.5 | 50 |
| | Regular | 5-6 | 55 |
| | Long | 5-5.5 | 60 |
| Adult | Small | 6-8 | 60 |
| | Regular | 6-8 | 65 |
| | Long | 6-8 | 75 |
| | Extra Long | 6-12 | 120 |
A more detailed chart with centimeter conversions can be found in our complete scarf sizing guide.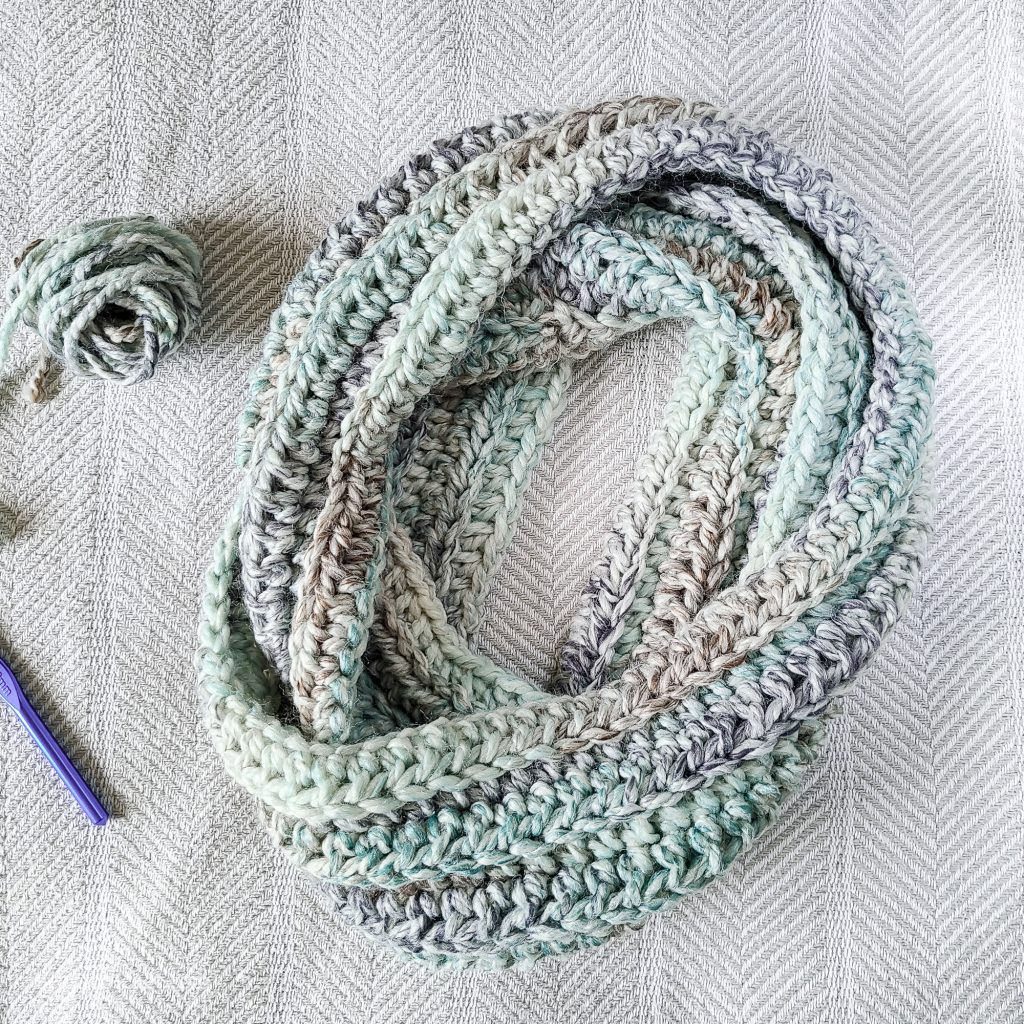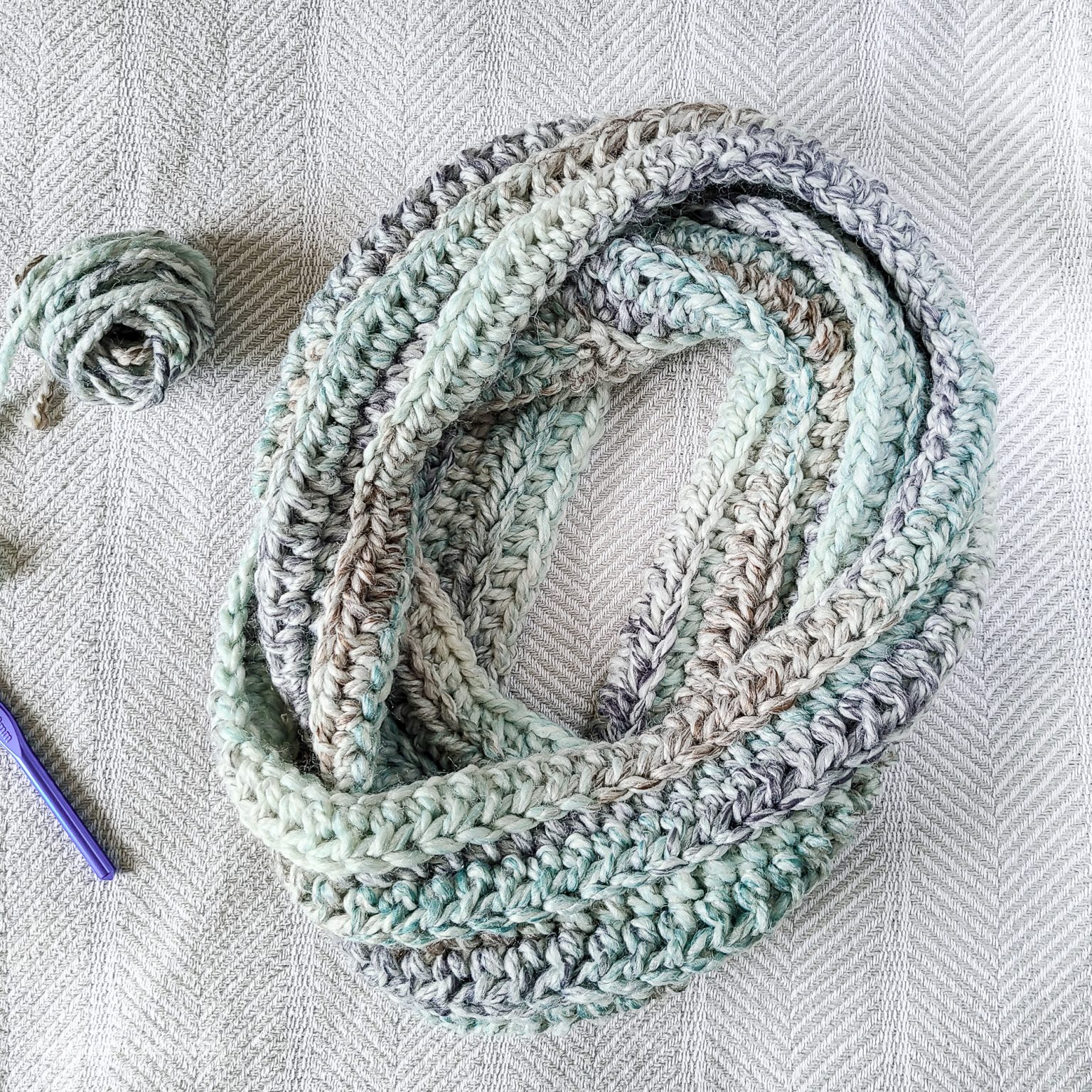 Beginner Crochet Scarves
When beginners ask about making crochet projects, I typically recommend the making of a scarf. Learning how to crochet a scarf is easy, since most scarves are shaped as rectangles. Scarves are an easy way to expand your crochet skills about basic crochet stitches and crocheting in general.
Here, I've collected a few of my favorites easy crochet scarf designs that are made with beginners in mind, since they all use simple stitches. The best part of this roundup is that they are all free crochet scarf patterns!
Crochet Scarf Patterns for Beginner Crocheters
Advanced Crochet Scarf Patterns
These advanced free scarf patterns are perfect for the crocheter who would like a scarf on the intermediate skill level of crochet. Explore the whole collection of free patterns below to find a new favorite.
Best Crochet Scarf Patterns for Advanced Crocheters
Crochet Scarf Pattern Questions
Below you'll find some common questions that I get about how to crochet scarf patterns. Explore the information below and hopefully, they will answer some of your questions that you may have had about crocheting scarf patterns.
How wide should a crochet scarf be?
There is no set width of a crochet scarf. The width of a scarf can vary from designer to designer, but a good rule of thumb is so measure the from pinky to thumb on an outstretched hand to determine a good width of a scarf.
How long should a crocheted scarf be?
The prevailing rule is to crochet the scarf as tall as the person you are making it for. The scarf may be wrapped around the neck, so you'll want to make sure you crochet the scarf long enough for them to be able to do so.
How many stitches do I need to crochet a scarf?
For crocheting a basic scarf, I suggest using around 30- 35 chain stitches to start on an H hook 5 mm crochet hook, as well as using a medium worsted weight yarn.
The amount of starting chain stitches will vary depending on the yarn weight that is used. Thicker yarn will need less starting chains to get a nice width of a scarf compared to a lightweight scarf pattern that uses a three weight yarn for example.
How do you crochet a quick scarf?
A great way to crochet a scarf quickly is by using a basic crochet stitch, such as the single crochet stitch or half double crochet stitch.
These types of scarf patterns are perfect beginner crochet projects and are a simple way to practice crocheting a scarf.
What crochet stitch should I use for a scarf?
The Single Crochet Stitch is the best for crocheting scarves. Single crochets are the simplest stitch for crocheting almost any crochet project.
This type of crochet stitch is a relaxing stitch to crochet scarves and is a great stitch to use to work up a scarf design for beginner crocheters.
What crochet tools or supplies I need to crochet a scarf?
To crochet a scarf, you'll need a few crochet tools like yarn, a crochet hook, a pattern, but you may also need a yarn needle or stitch marker as well.
Follow along with the scarf pattern you are following because they usually suggest what materials you will want to complete a scarf.
More Free Crochet Scarf Patterns
Explore the list below to find my favorite free crochet scarf pattern as well as other scarves to crochet that are all free crochet patterns!