Imagine yourself curled up in a warm, extra chunky blanket! Bernat blanket yarn is perfect for creating cozy, chunky, and EASY crochet projects that will keep you extra warm!
If you are you looking for more blanket ideas with different yarn types, explore our EasyCrochet.com blanket archives. We have almost 100 free and exclusive blanket crochet patterns that we know you will love.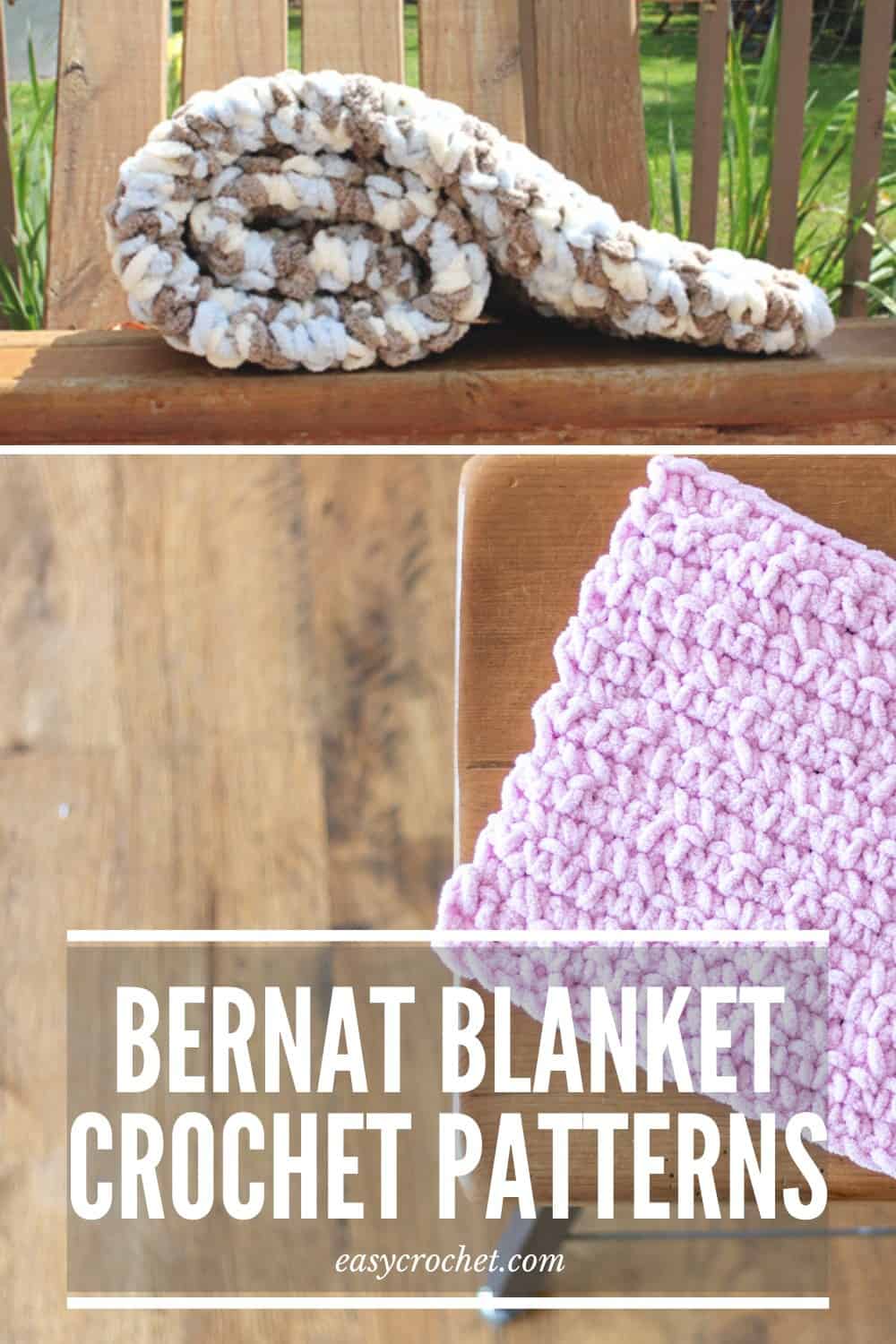 Read on down to find some of the coziest blankets that you can crochet today using Bernat Blanket Yarn!
What Is Bernat Blanket Yarn?
If you came here wondering what Bernat Blanket yarn was and what all the fuss was about then I can help explain!
Well, first this yarn is amazing and soft! You'll have to try it for yourself to see what I mean! You'll love it. Promise.
Bernat Blanket yarn is a chenille-style yarn that is extra cozy, chunky and all-around perfect for creating blankets and other projects specifically for fall and winter! It is 100% polyester and is considered a super bulky 6 yarn which means fast, quick projects that wash extremely well.
So pick out your favorite color of the Bernat Blanket yarn, and move on below to now pick out your favorite pattern.
Happy Crocheting!
Crochet Blankets That Use Bernat Blanket Yarn
---
---
---
---
---
More Crochet Blanket Patterns