Chevron Crochet Dishcloth – Free Pattern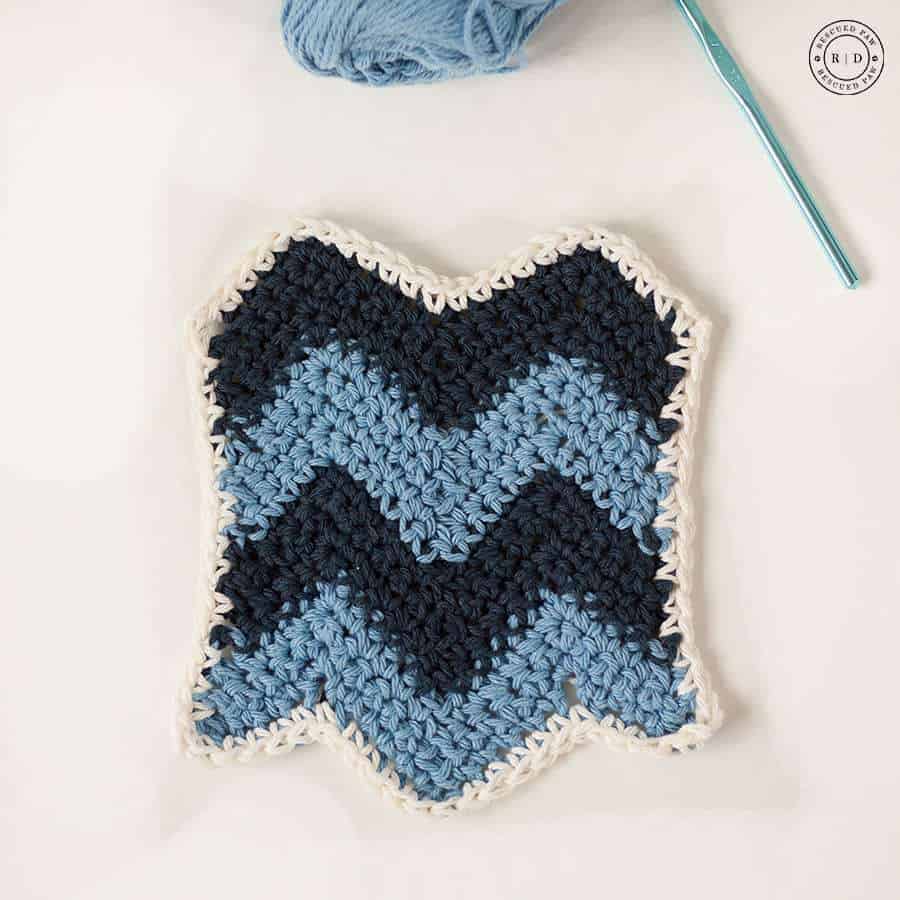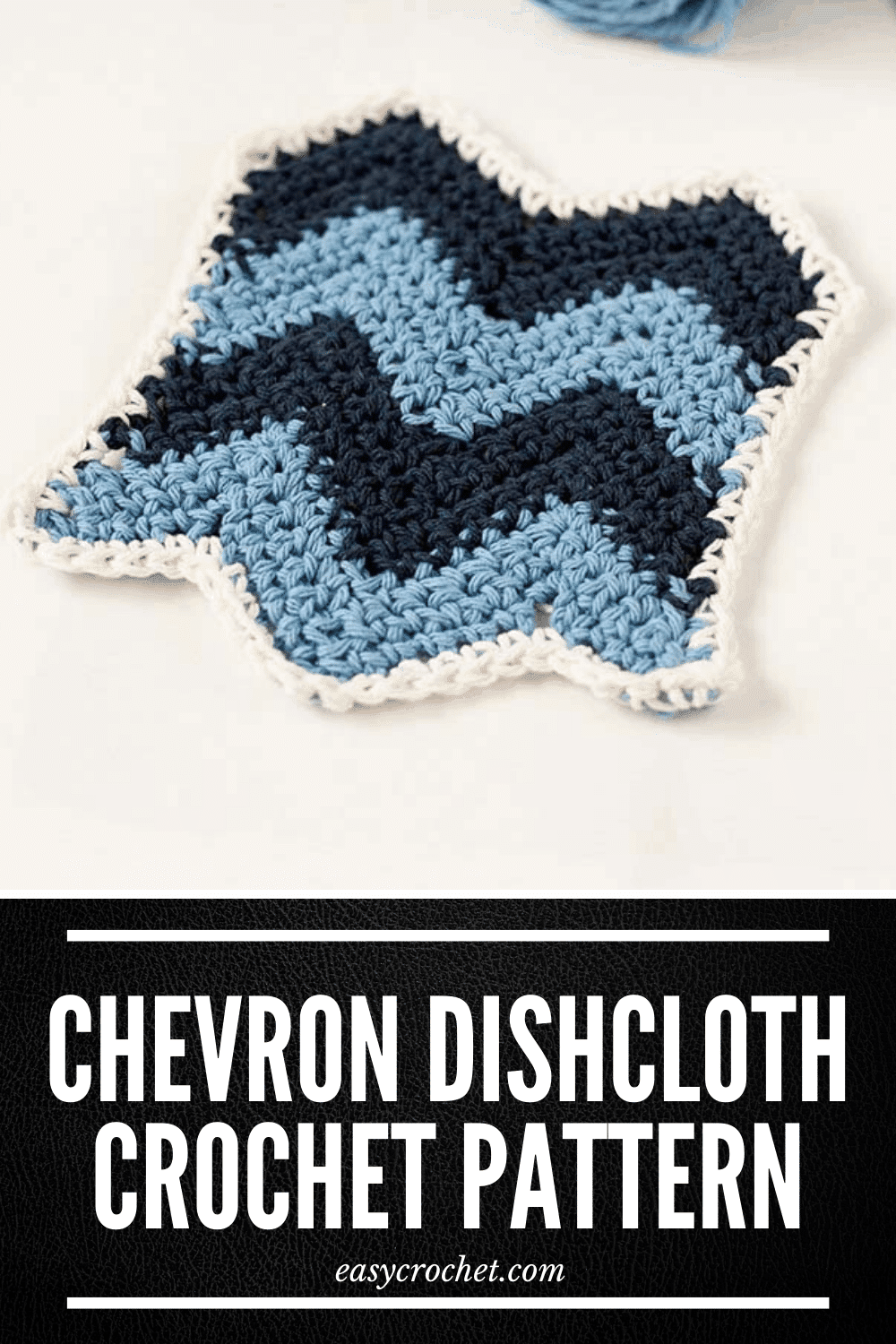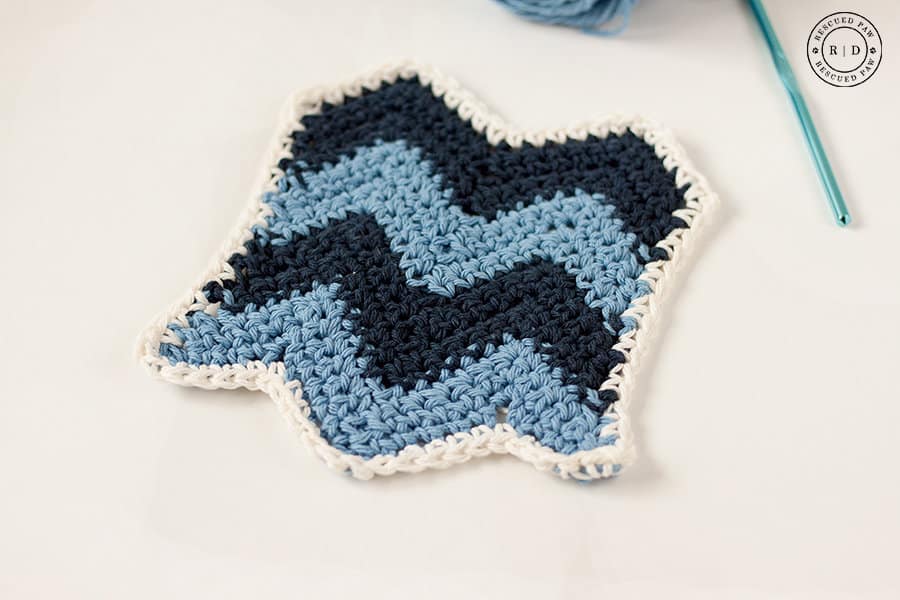 If you love the chevron stitch, then you will love this crocheted dishcloth too! Read on down to find the full free pattern! Are you looking for even more chevron patterns to try? Explore my free chevron pattern list to find your next project! I can't wait for you to make this dishcloth.
Happy Crocheting!
Do You Love The Look of a Chevron Stitch?
If you love the chevron look as much as I do, then you have come to the right place! I designed this simple chevron crochet dishcloth for my new kitchen! Yep. A full first floor remodel underway! (I'll be sharing pictures on my Instagram stories for those who are interested!) I hope it gets done soon because I can't wait to use it.
This Easy Crochet DishCloth Uses Simple Stitches
This dishcloth is simple compared to working up a full blanket or shawl design. You will be using a simple single crochet stitch that is awesome for beginners and a great stitch to work on repeat. This straightforward design also makes an excellent gift for a wedding shower or housewarming gift.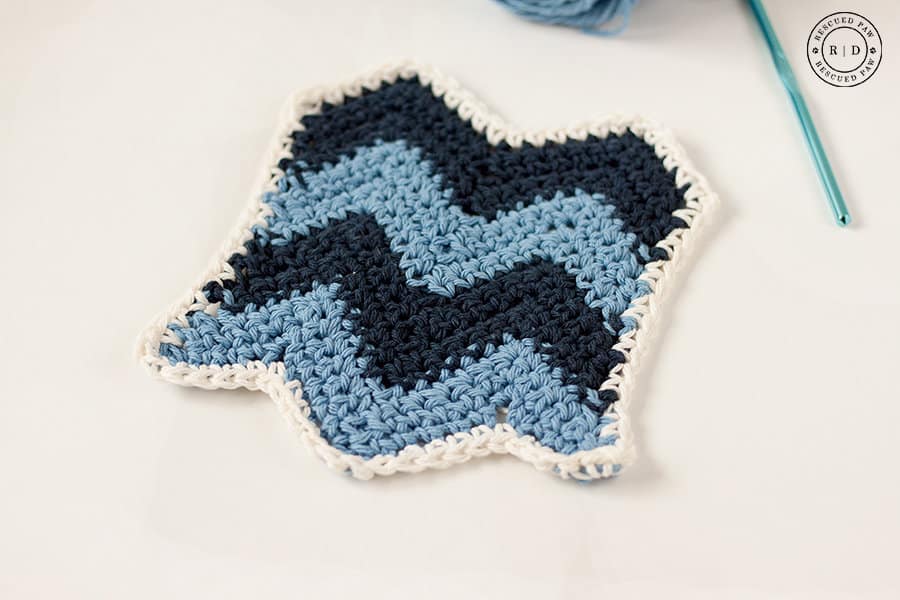 Ready to Get Started on This Dishcloth?
If you are ready to tackle this crochet project, then keep on scrolling down to find the pattern!
Happy Crocheting!
Chevron Crochet Dishcloth Pattern
Skill Level: Intermediate
Materials
Crochet Abbreviations
CH = Chain
SC = Single crochet
SC2TOG = Single crochet 2 together
SK = Skip
Gauge
6 stitches for every 2″
Learn why gauge is so important.
Finished Size
Finished size is approximately 6.25″ wide & 7″ tall at the highest peak with border
SELLING: You may sell items made from patterns on Easy Crochet unless otherwise stated. If you choose to sell items made from this pattern, please link back to me at www.easycrochet.com for credit. Please do not use my pictures to sell your items.
IMAGES & CONTENT: The images and content of EasyCrochet.com are protected by copyright laws. Do not distribute or copy the content without written permission. Do not edit or remove watermarks from any original image from easycrochet.com. If you would like to share an image, please only use 1 with a link back to Easy Crochet. Thank you for respecting my work.
TRANSLATIONS: Please do not post a translation of my pattern(s) anywhere. If you would like to help make a translation I would be happy to publish it on Easy Crochet with a link and full credit to your blog. For further questions, please email krista@easycrochet.com.
---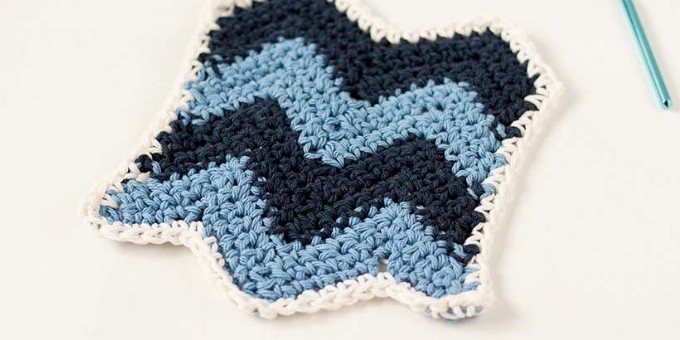 The Free Chevron Dish Cloth Pattern
CH 25
ROW 1:
Starting in 2nd CH from the hook SC2TOG, SC in next 3 CH's, in next CH SC 3 times, SC once in each of next 5 CH"s, SK 2 CH's, SC once in each of the next 5 CH's, SC 3 times in next CH, SC in next 3 CH's, You are now left with 2 CH's which you will SC2TOG, turn.
ROW 2:
CH 1, SC2TOG, SC in next 3 ST's, in next ST, SC 3 times, SC once in each of the next 5 ST's, SK 2 ST's, SC once in the each of the next 5 ST's, SC 3 times in next ST, SC in next 3 ST's, you are now left with 2 ST's which you will SC2TOG, turn.
Repeat ROW 2 for the pattern.
BORDER
The border is optional, but I would suggest to add it because it helps the dishcloth lay flat. If you still prefer the pattern without the border then you can use a blocking mat to flatten out your dishcloth.
To add the border to your Chevron Crochet Dishcloth you will need to use white cotton yarn or your color of choice. I used the Ecru Color from Lily Sugar'n Creams Cotton Yarn Line but any brand will work.
To complete the border work a sc's along each side but making sure to do 2 sc's in every corner stitch.
FINISHING
With a yarn needle, weave in all the loose ends throughout your crochet dishcloth and fasten securely.

I hope you loved my chevron crochet dishcloth pattern and if you have any questions, please feel free to ask! And please go check out my maker shop "The Easy Crochet Shop" where I design and sell tees for makers just like us!
I have a thing for chevron designs since I tend to crochet up a lot of them! You may have tried one of my favorites the Neutral Chevron Blanket or my Wonders Chevron Blanket that I have designed over the past few years.
---
More Free Crochet Patterns for the Home
and