Learn how to change yarn colors in crochet seamlessly with this simple step-by-step crochet tutorial! The next time that you need to change yarn colors in a crochet pattern, it will be easy! Promise.
Are you looking for more crochet tips and tutorials? Try your hand at the spike stitch or the reader's favorite primrose stitch.
I am excited for you to learn this simple technique that will change the way you look at changing yarn in crochet! Happy Crocheting!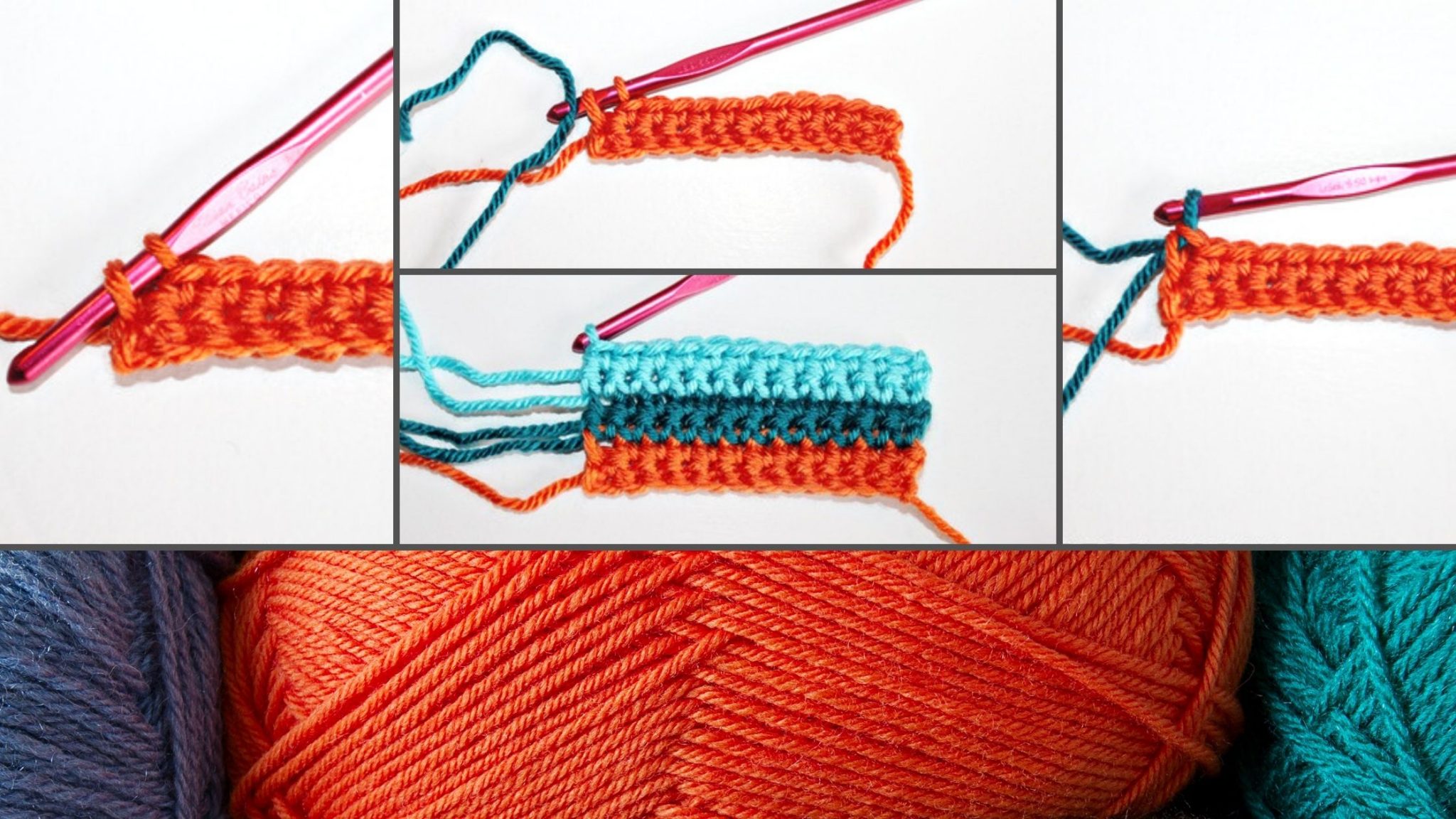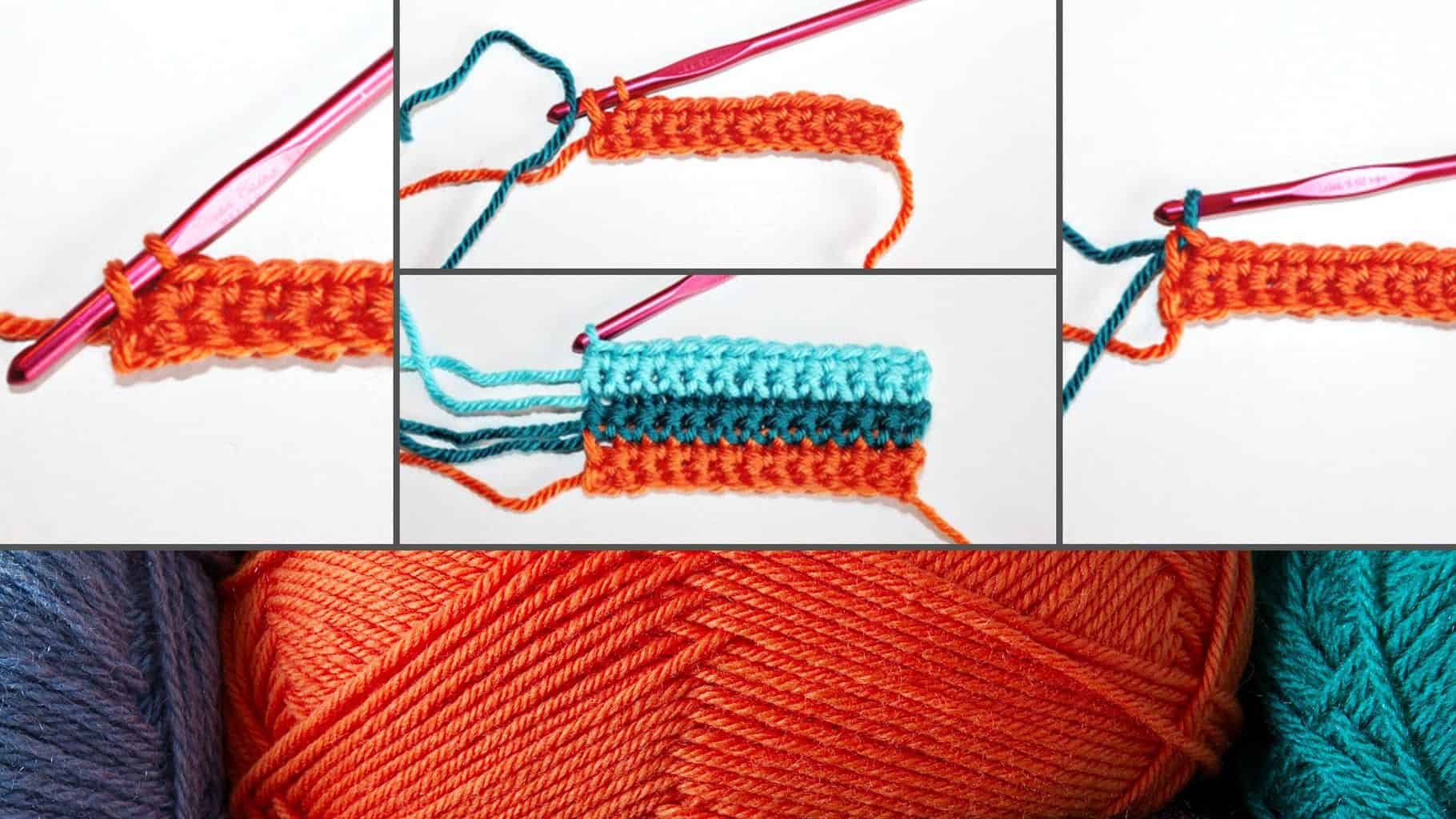 Are You Ready to Learn About Changing Yarn Colors in Crochet?
If you ever have wondered how to go about changing yarn colors in crochet, then you have come to the right place! The method for changing colors is the same no matter what stitch you're using; single crochet, double crochet, half double crochet or the triple crochet stitch! I am going to use the single crochet stitch below to demonstrate how to use this easy technique.
Follow the simple step by step color-changing tutorial below and will have you no trouble changing any color in crochet in the future. I promise learning how to go from one yarn color to the next in crochet is super easy.
Read down the best way to change colors while crocheting! Includes a crochet tutorial, YouTube video link and details about the yarn I used for this project.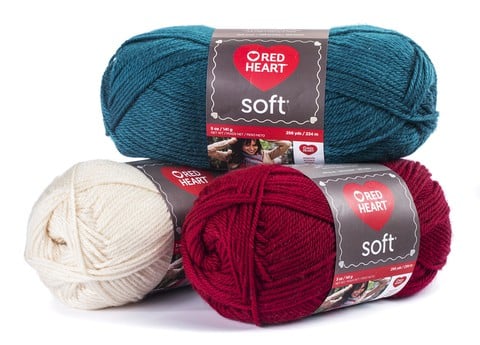 How Do I Change Colors in Crochet?
I decided to write this tutorial because I realized when I am writing my patterns, I am always telling everyone to change colors during crochet patterns and have never shown you how!
I am constantly the one to change yarn when crocheting and was still afraid of stripes because let's face it changing yarn colors is not that fun. Well, until now. The wait is over. YEAH. 🙂
I've put together a step-by-step picture tutorial on what I think is the best way to learn how to switch colors in crochet! It is straightforward, and you will be left wondering why you never tried this before!
Change Colors in the Middle of The Row Too!
You can also use tutorial this if you ever wondered how to yarn in crochet in the middle of a row! It works just the same way!
Ready to get started? Just scroll on down to learn how to switch yarn in crochet projects with our free tutorial.
Happy Color Changing Friends!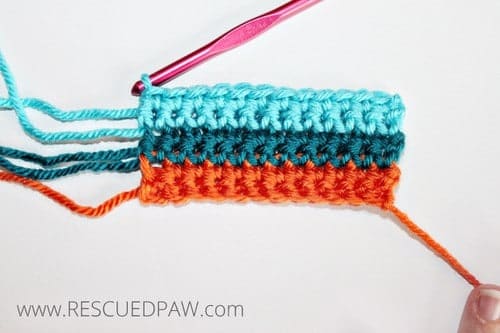 How to Change Colors When Crocheting
Skill Level: Basic
Materials
5.5 mm crochet hook
scissors
Notes
Written in standard US terms
The Tutorial
Step 1
When you are working a crochet project and are ready to change colors simply continue the last stitch, but before you yarn over for the last time stop using the current color you are working with and drop it. It was orange for me (see picture)
Step 2
Grab your new color (blue for me) you are changing to and lay it on top of your crochet hook. Leave the previous color alone! 🙂
Step 3
Pull the blue through the two orange loops, turn your project, chain 1 (since I am using single crochets) you would chain two if working with double crochets or 3 if working with triple crochets
Step 4
Continue working your pattern as stated.
You have officially learned how to change colors in crochet!
Now you are ready to start the Easy Color Blocked Blanket with your new color changing skills!
Psstt: It's a free pattern!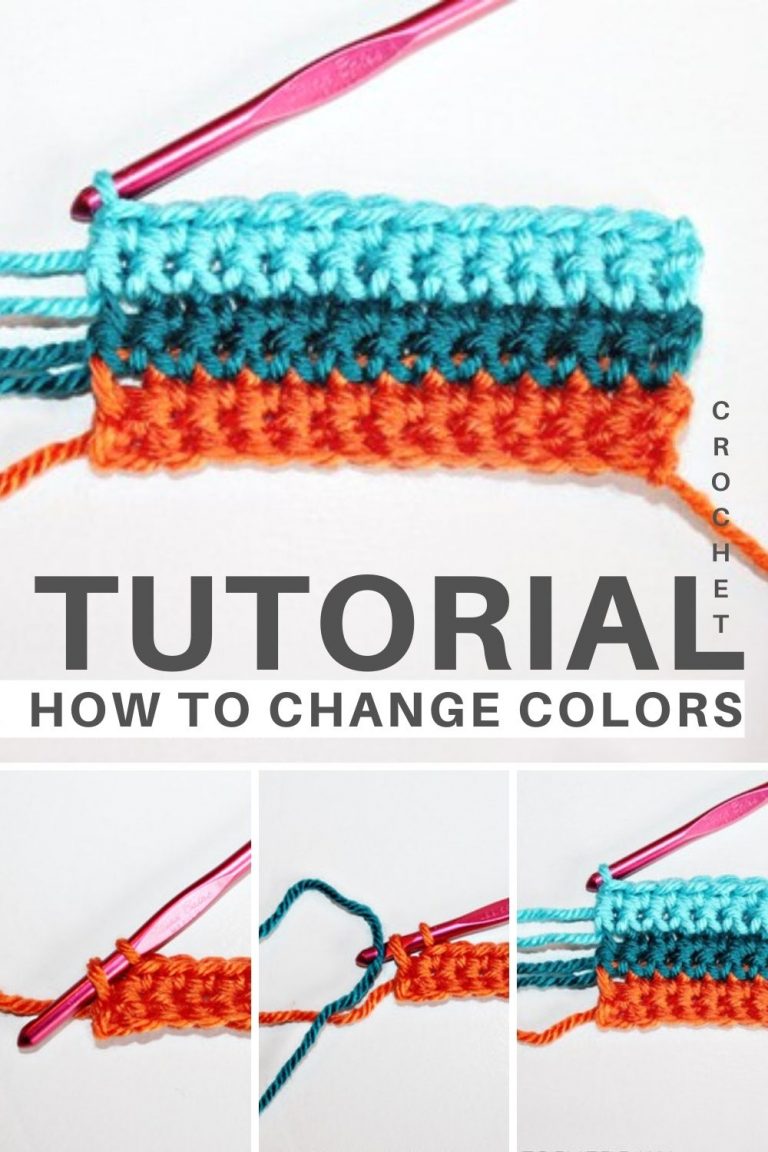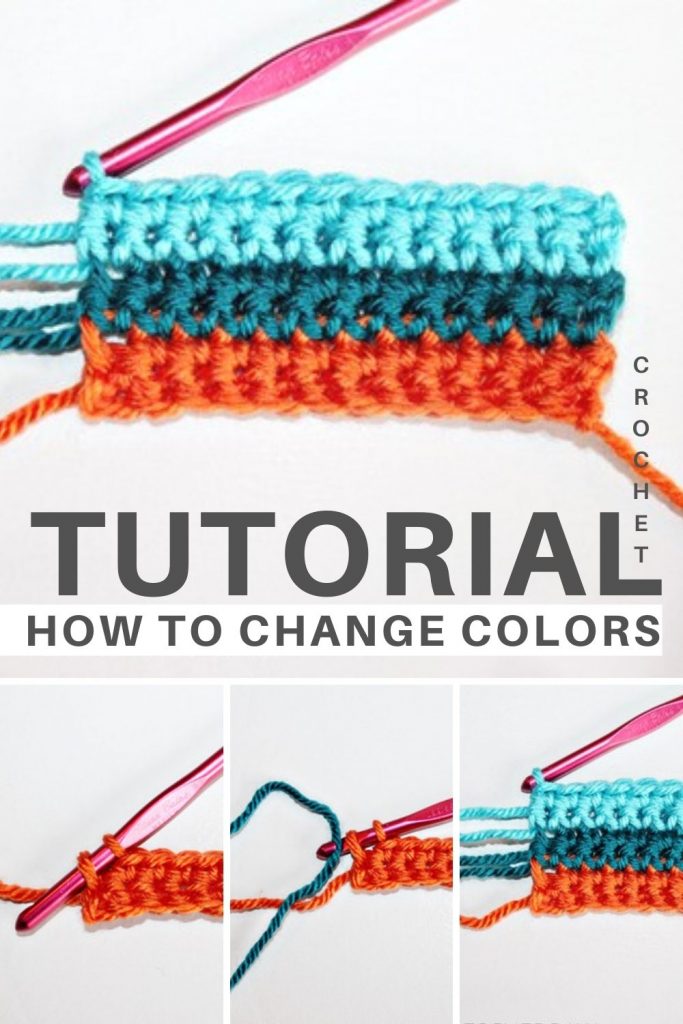 Changing Yarn Colors in Crochet Easy Video Lesson
Video Tutorial
Please subscribe to my YouTube Channel so you never miss out on a new video! I upload weekly! Thank you for watching the Easy Crochet channel. 🙂
Update: I've had some questions about what color yarns I used for this tutorial.
Here are some affiliate links if you would like to use the yarn colors seen in this tutorial in any future projects.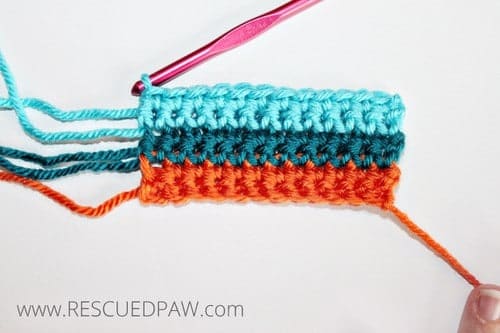 Go ahead for fun and change those colors again!! I bet you can do it now! 🙂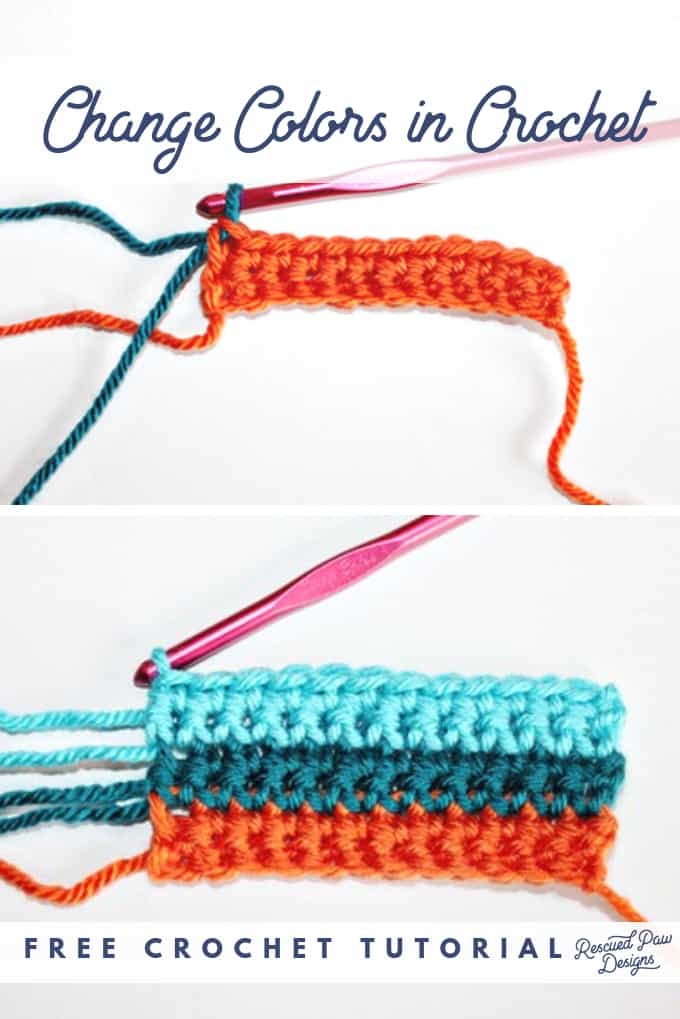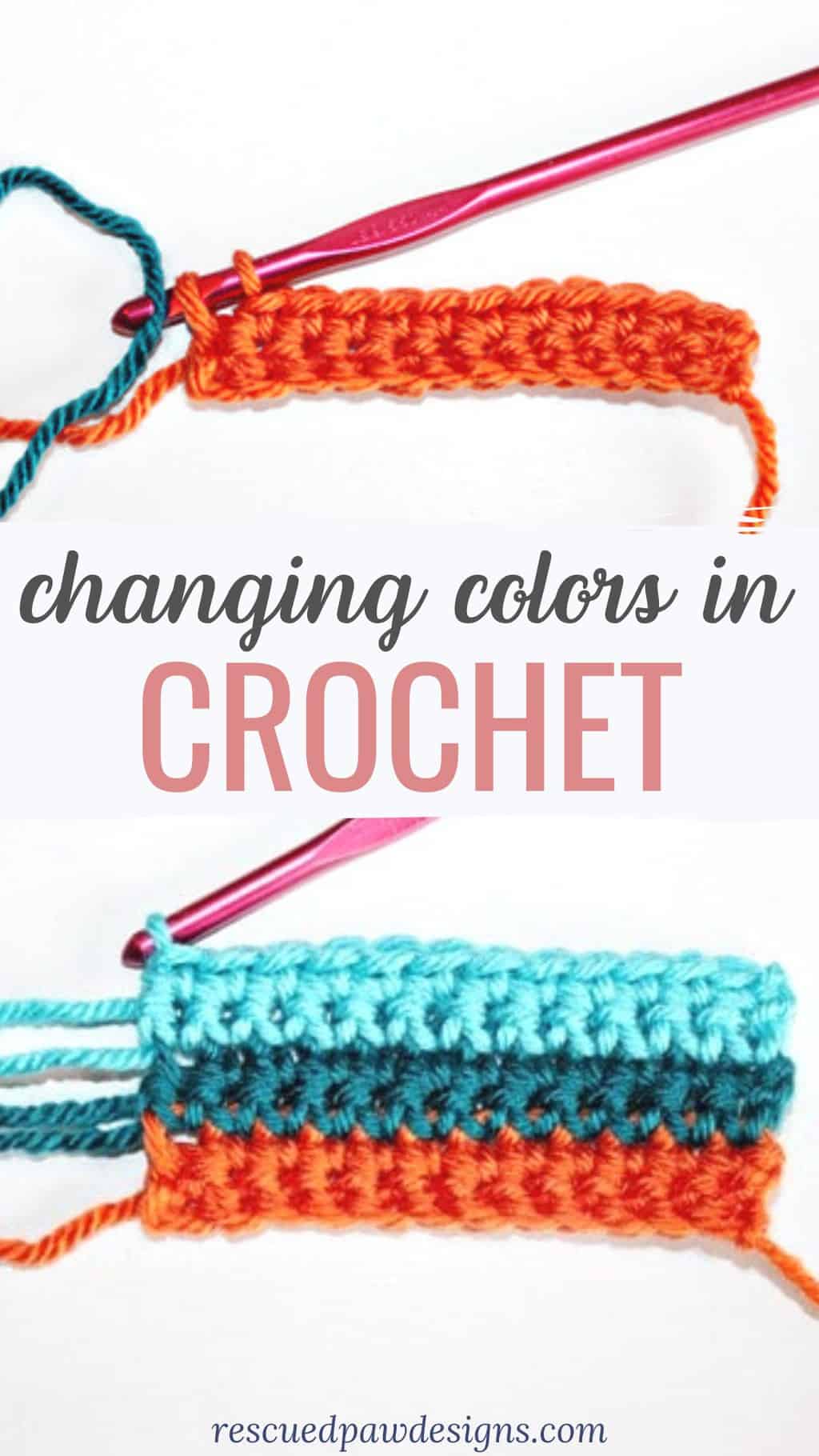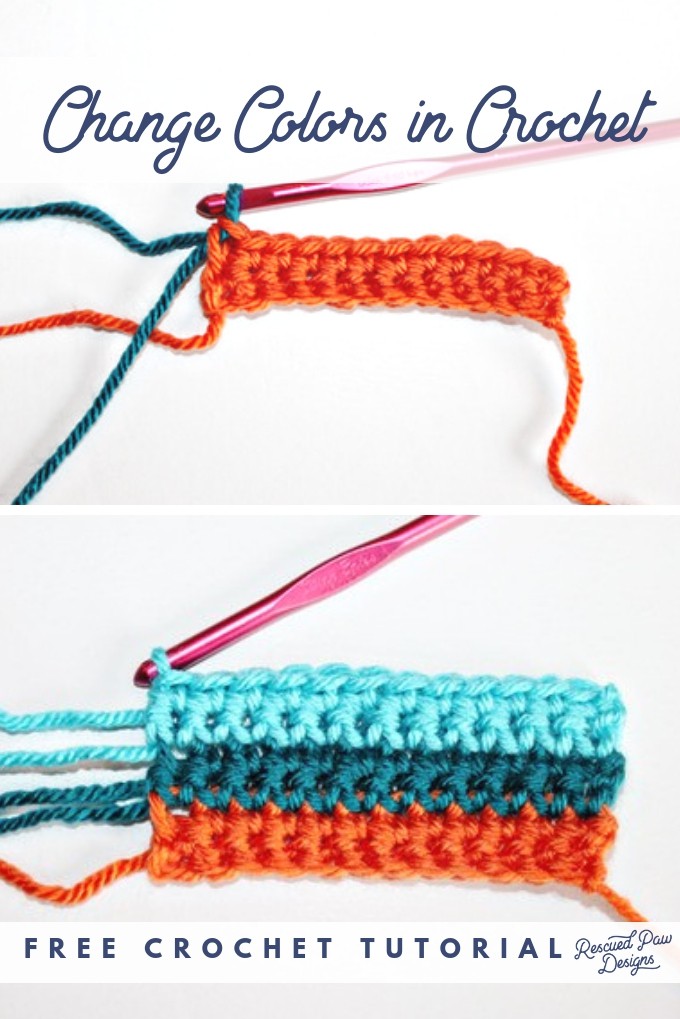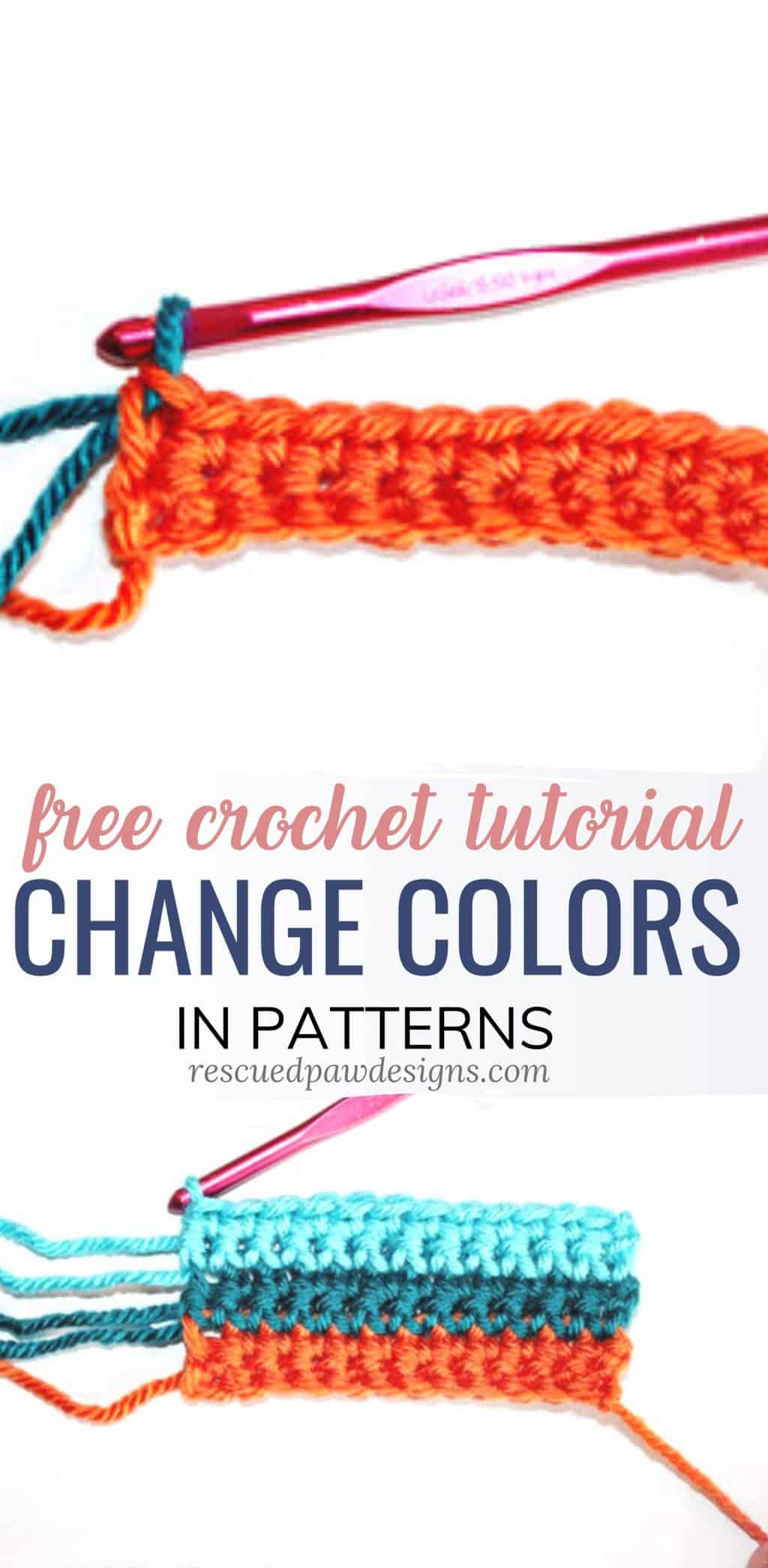 I hope you enjoyed learning about changing yarn colors in crochet!
Try These Free Crochet Patterns Too