Fun Easy Crochet Projects To Make For Every Skill Level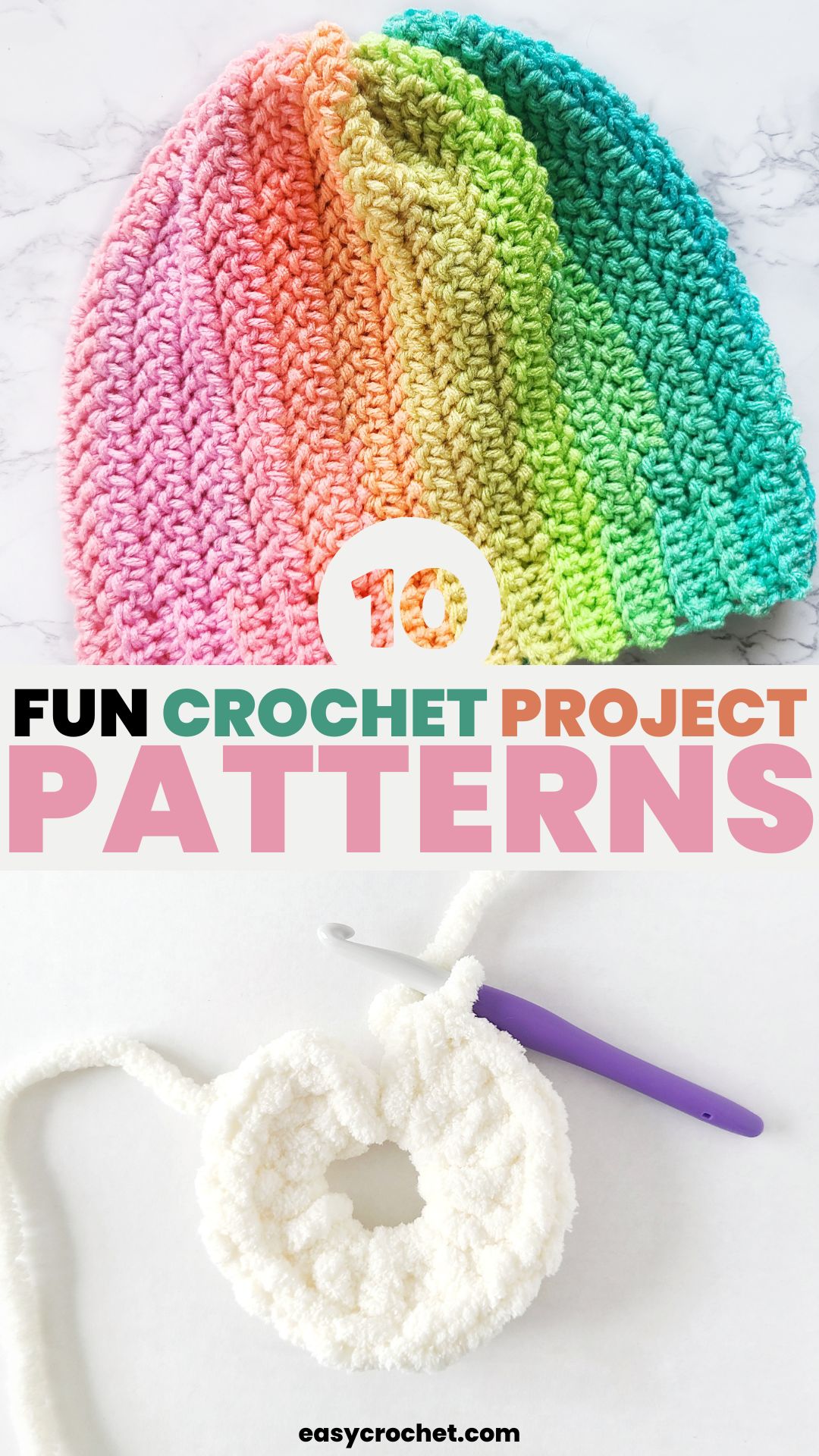 If you are looking for some easy and fun crochet patterns to crochet, then this is the post for you!
Take a look below at some cool crochet ideas to make for fun for beginners as well as some patterns that are great for advanced crocheters as well.
Fun Crochet Patterns & Projects for Everyone
Below, we've found fun patterns to crochet for all skills and have them broken down by each skill level: basic, easy or intermediate, which means they are easy to find.
Basic: This level is perfect for people just starting their crochet journey. These beginner patterns usually have a simple stitch type and no color changes.
Easy: This level is great for those looking for fun crochet projects for beginners that may use more than one stitch and color of yarn.
Intermediate: This level is perfect for those that have mastered the basic skills and stitches of crocheting, and are looking for something a little more challenging to crochet.
Not only that, but this will make it easy for you to decide which one of these fun crochet ideas you want to make.
Happy Crocheting and I hope you enjoy these fun easy crochet projects.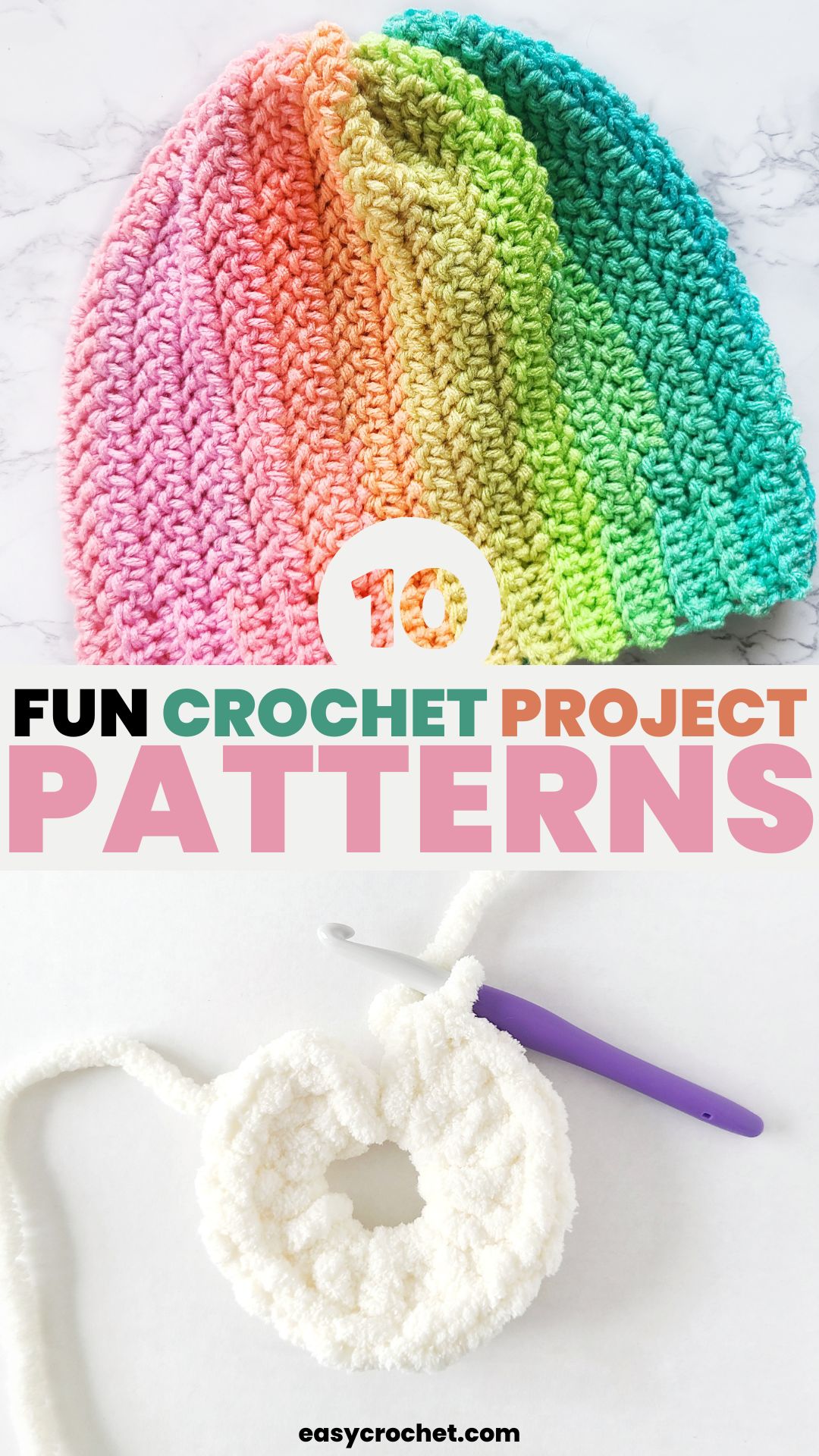 Fun Crochet Projects
Check out some of the best free and fun crochet patterns for beginners to the more advanced crocheters below!