Sunflower Crochet Pattern: Easy and Free
Are you looking for a fun and easy to crochet fall pattern? If so, learn how to crochet a sunflower! This step-by-step tutorial is great for a beginner to step into the world of making crochet flowers, plus it looks stunning when finished!
I promise this easy crochet flower pattern works up quickly, and you'll have a crocheted sunflower in no time!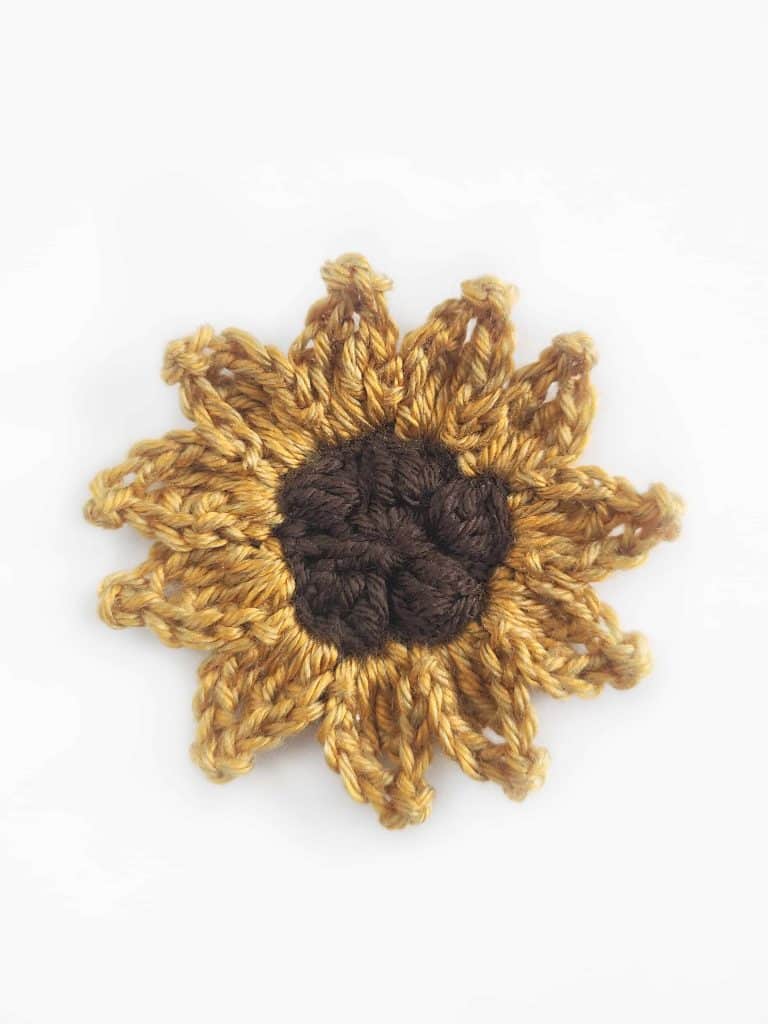 How To Use This Sunflower
There are many ways to use this sunflower design in patterns. Below are a few of my favorite ways to add this sunflower into more crochet patterns.
Appliqué: The finished size of this sunflower pattern is 4.5″ x 4.5″ which is the perfect size to use as an appliqué.
Garland: This could also be strung together and used as sunflower garland for Fall.
Ornament: You could use these sunflowers to hang on fall trees and other places as well. Learn how to make these sunflowers stiff down below after the main pattern.
Crochet Stitches in a Sunflower
To be able to make this easy crochet sunflower, you'll have to know how to make a double crochet stitch, triple crochet stitch, a half double crochet and a bobble.
I have a tutorial below for each of these crochet stitches if you'd like a refresher before starting the sunflower design below.
Half Double Crochet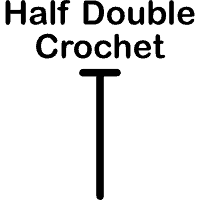 Patterns Using This Stitch →
Double Crochet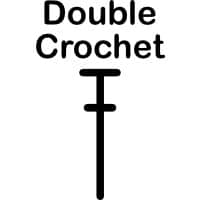 Patterns Using This Stitch →
Triple Crochet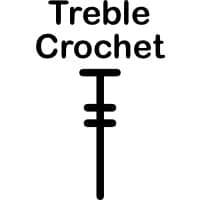 Patterns Using This Stitch →
Bobble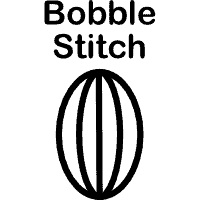 Patterns Using This Stitch →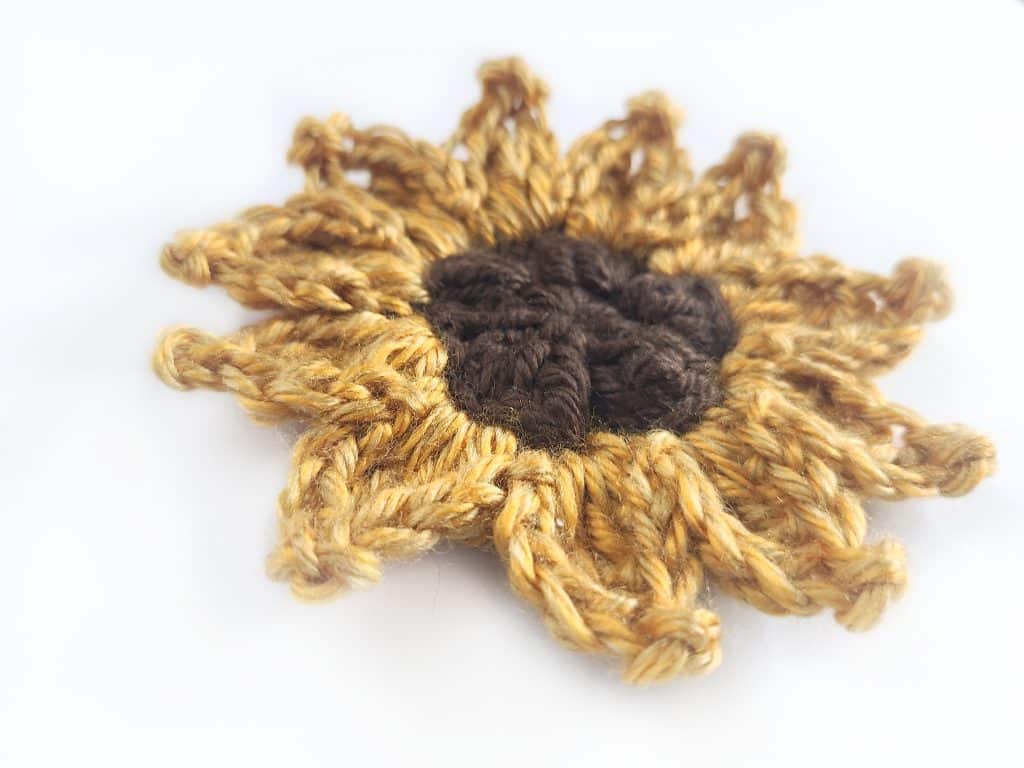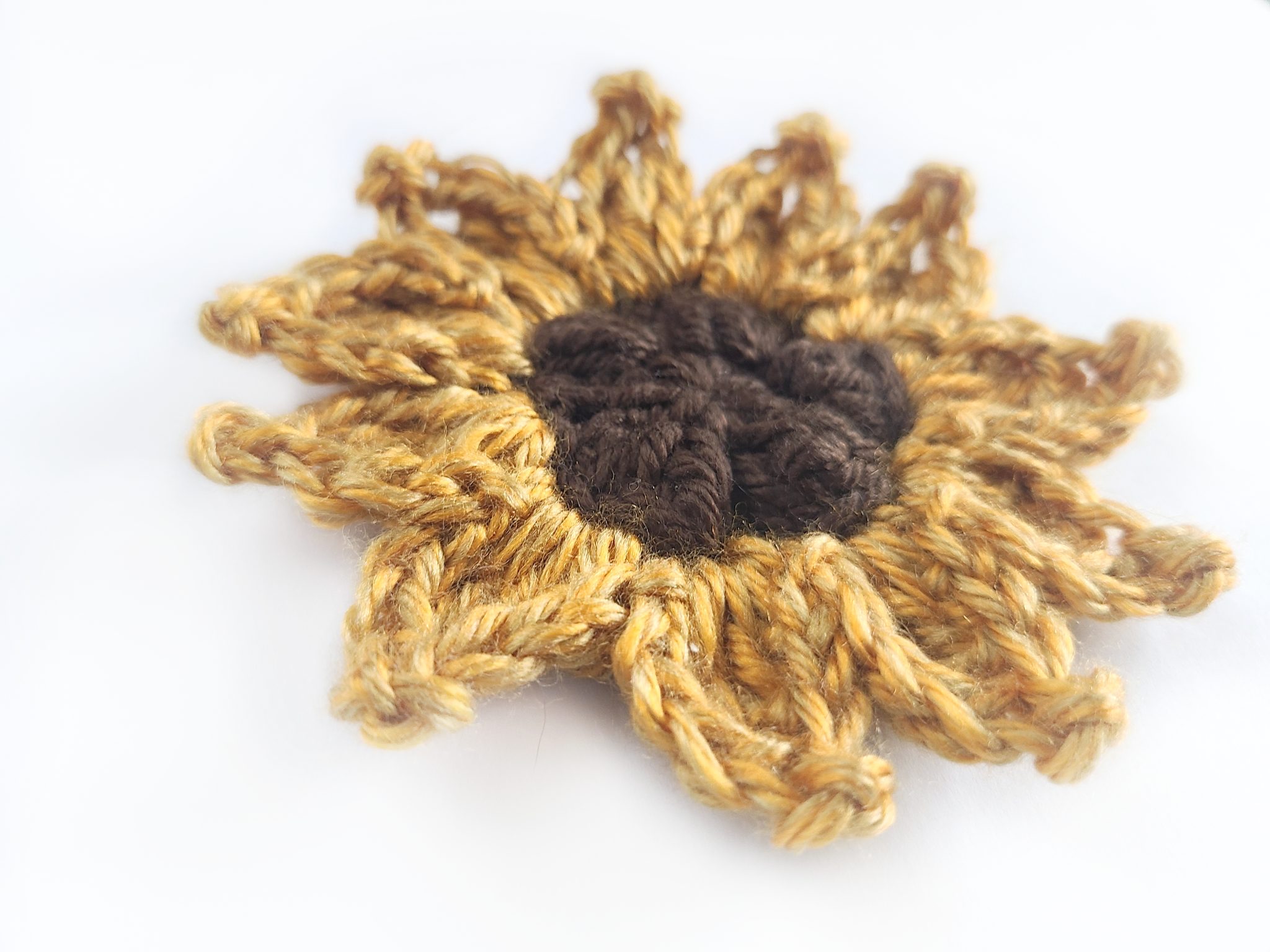 Materials Needed to Make a Crochet Sunflower
A few crochet supplies are needed for this easy crochet flower pattern. You will need yarn and a crochet hook in the size required, so be sure to check the pattern before starting.
Worsted weight yarn
Stitch marker, yarn needle (aka tapestry needle)
blocking mats
pins
Yarn
You'll want to use Vanna's Choice yarn, which is a medium-weight yarn. Acrylic yarns like this are a more popular choice for a lot of the sunflower patterns you'll see because they are easier to clean.
Vanna's Choice
This yarn is made by Lion Brand, and is a Weight 4 – Medium yarn.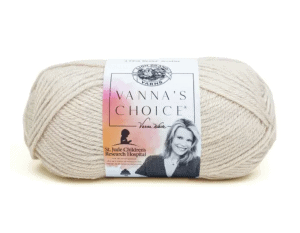 Buy Now
Patterns Using This Yarn →
Crochet Hook
I recommend using a 5.5 mm crochet hook, but if you find that the finished crocheted flower is too big or too small, please feel free to change the hook to get the correct size of flower.
Extra Notions
You will also need a Stitch marker, yarn needle (aka tapestry needle), blocking mats and pins to make this flower.
Ready to Get Started?
Scroll on down to find the free sunflower crochet pattern that includes a photo tutorial as well as written tutorial! Happy Crocheting!
Easy Crochet Sunflower Pattern
Skill Level: Easy
Materials
Yarn: Four weight yarn

Color A: Skein Tones, less than 40 yards
Color B: Heartland, less than 60 yards

in the colorway Canyonlands

Crochet Hook 5.5 mm (I-9)
Scissors
Yarn needle (aka tapestry needle)
Stitch markers (to help mark the first st of the round)
Crochet Stitches & Abbreviations
Finished Size
The finished size of the sunflower is 4.5″ x 4.5″
Notes
Sl st(s) do NOT count as a st in this flower design unless stated.
You can place a stitch marker in the top of the first st of the round to help with counting sts
Free Crochet Sunflower Pattern
Round 1: With Color A, create a magic circle, hdc into the circle for a total of 10 times, sl st to the first hdc (10)
Round 2: ch 1, bo, sc, bo, sc, bo, sc, bo, sc, bo, sc, sl to the bottom of the bo, next sl to the top of the bobble. (10)
Round 3: Join in Color B, *ch 2 , dc, tr, ch 3 (sl st into the third ch from the hook), tr, dc, hdc all into the same st, sl st the next st, rep from * working the last sl st and rep into the sl st from the round before. End with a sl st into the top of the ch 2 of the first petal of the round, for a total of 11 total petals (11)
Finishing: Fasten off yarn, cut the yarn with scissors and weave in loose ends through the sunflower pattern with a yarn needle.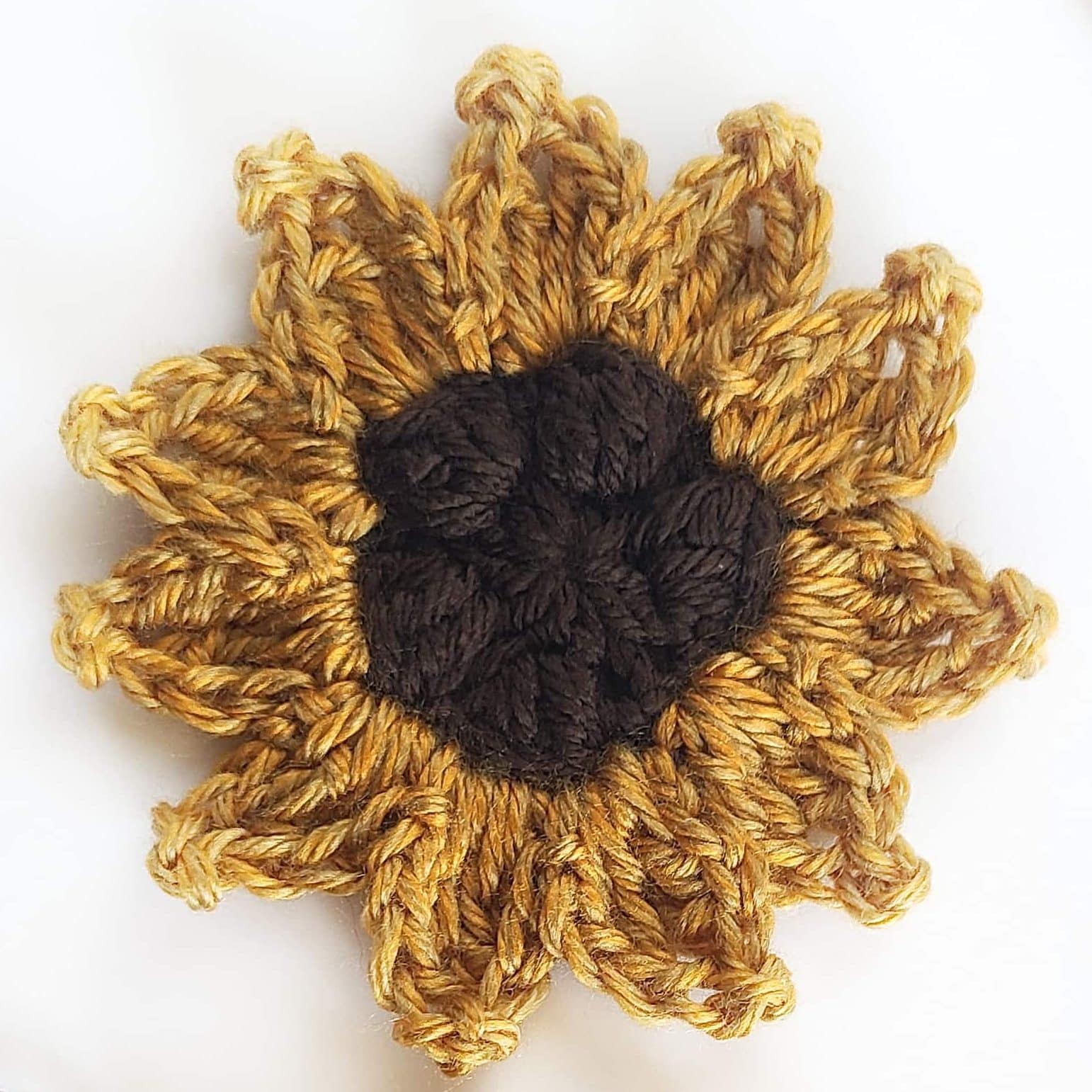 Blocking
Block the sunflower for crisp, even looking petals. You can see the difference below of blocking vs. not blocking this sunflower design.
I used my blocking mat and pinned down the sunflower by placing a pin in each end of the petal. I then sprayed water over the flower and let it air dry.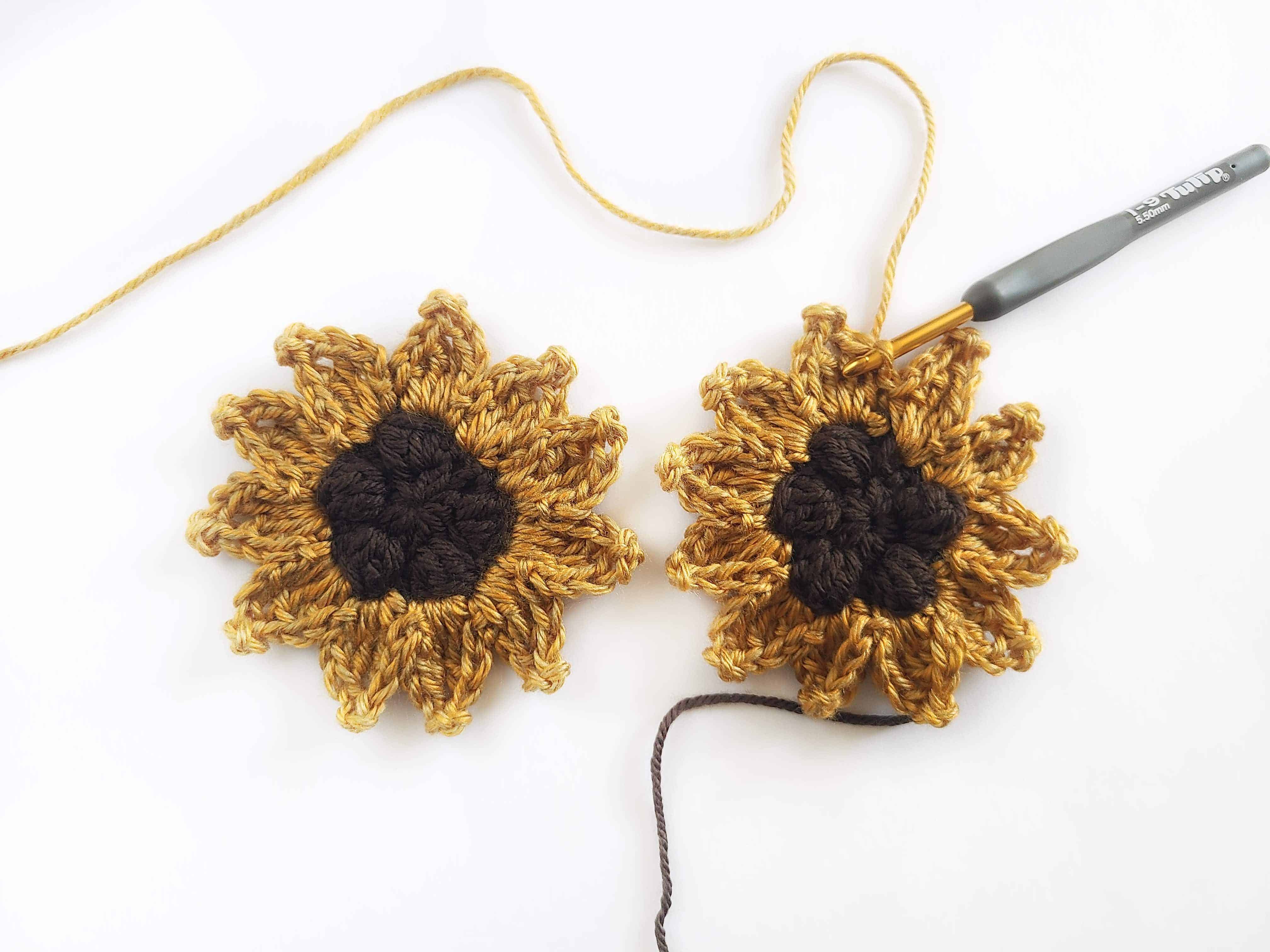 How to Make Crochet Flowers Stiff
First, you will want to block your sunflowers, which usually includes a blocking board and pins. You can learn more about this technique in our blocking guide.
Secondly, you will want to make them keep their shape always. Below you will find a few techniques that may help with this step.
Sugar-water solution: Boil part sugar, part water equally. Once it cools, dip your crocheted sunflowers into it. Do not twist the snowflake, only squeeze gently. Lay flat to dry.
Liquid Starch: This is a great method to make your crochet flowers stiff. Apply with a spray bottle (mix with water) or directly to the doily.
Glue & Water Mix: Combine equal parts of glue and water. Soak the crocheted sunflower in it and do not twist. Mod Podge thinned down would work great too! This is an irreversible method, so make sure you shape it the way you like before it dries.
Share to Make Later
If you loved this simple crochet sunflower and want to make it, please share on Pinterest using the two images below.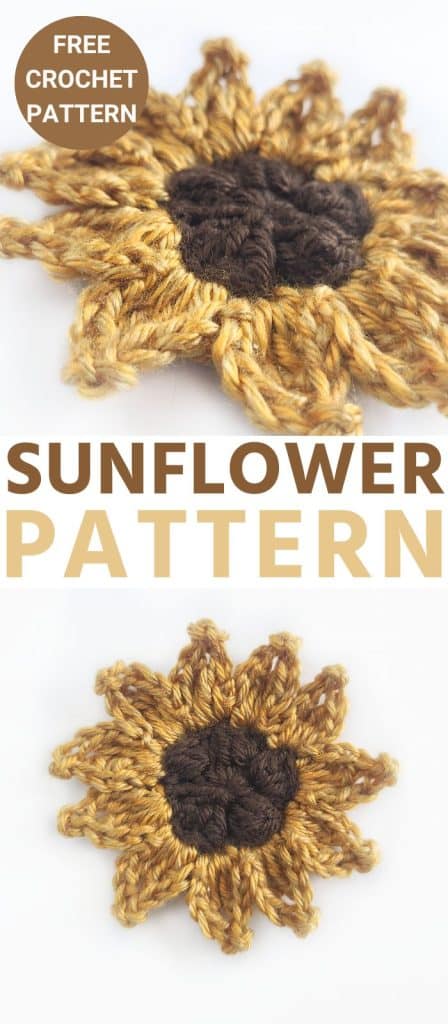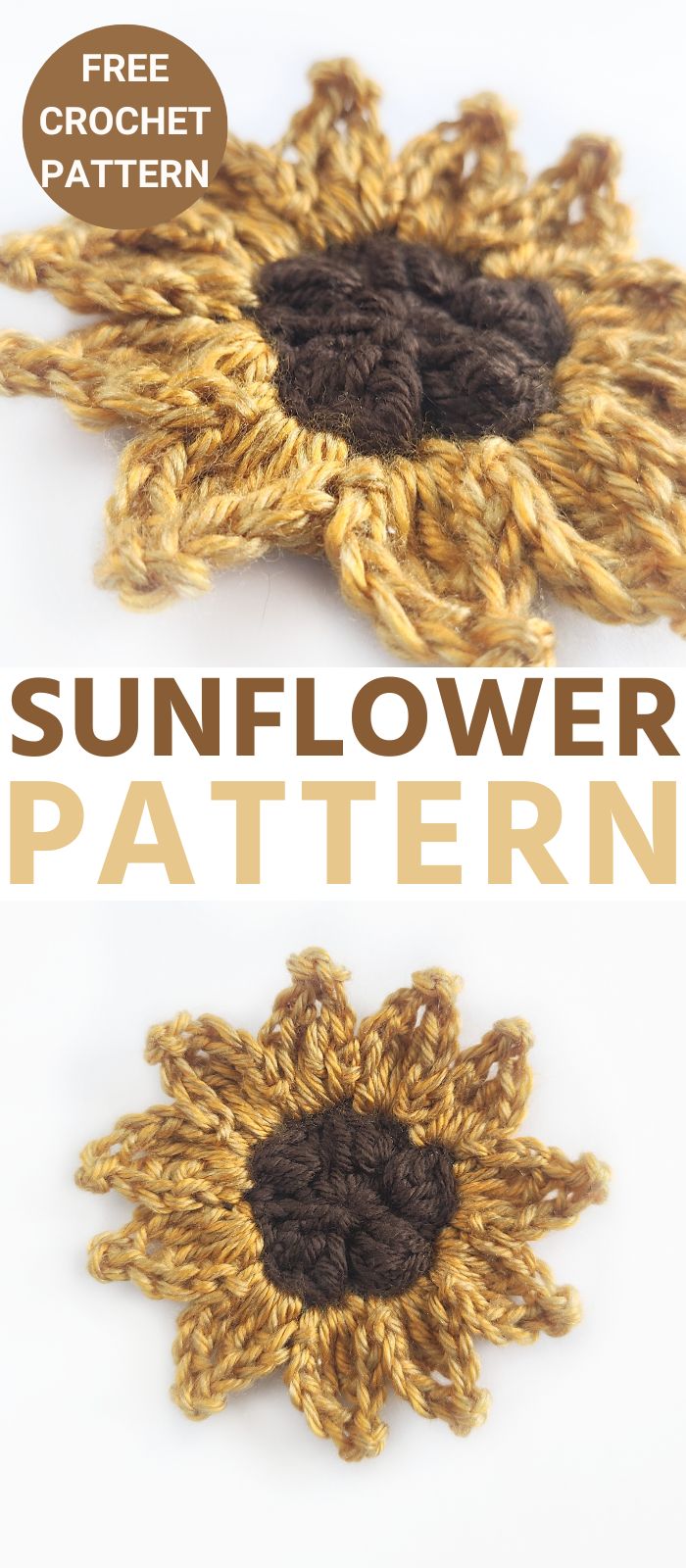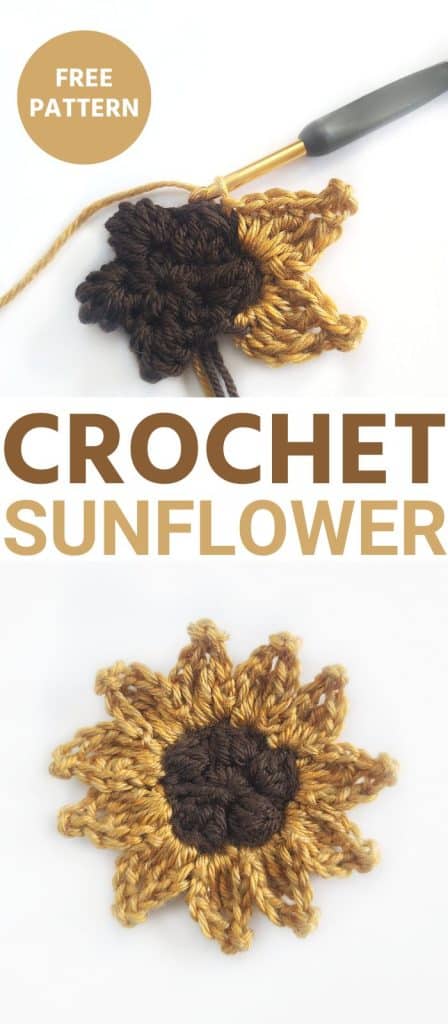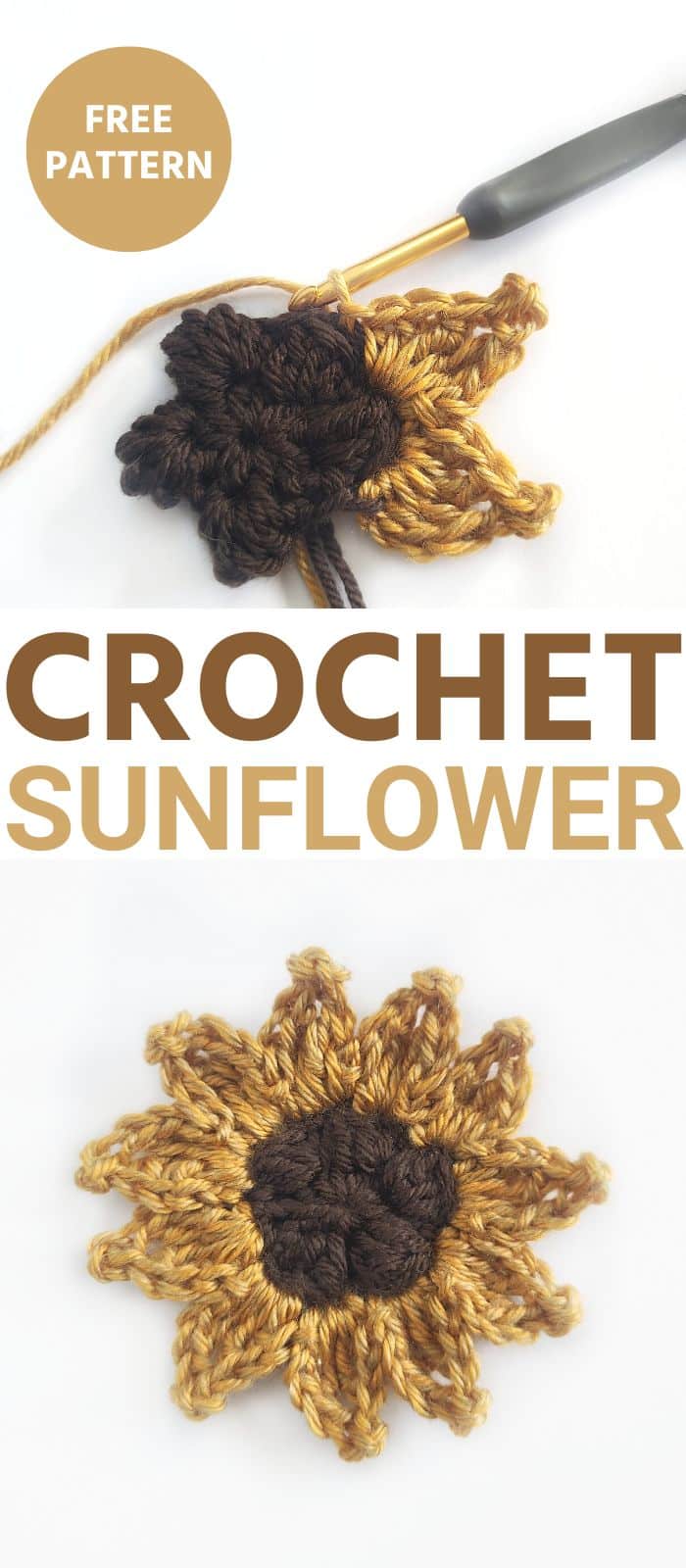 More Free Crochet Appliques