The Top Amigurumi Crochet Cat Patterns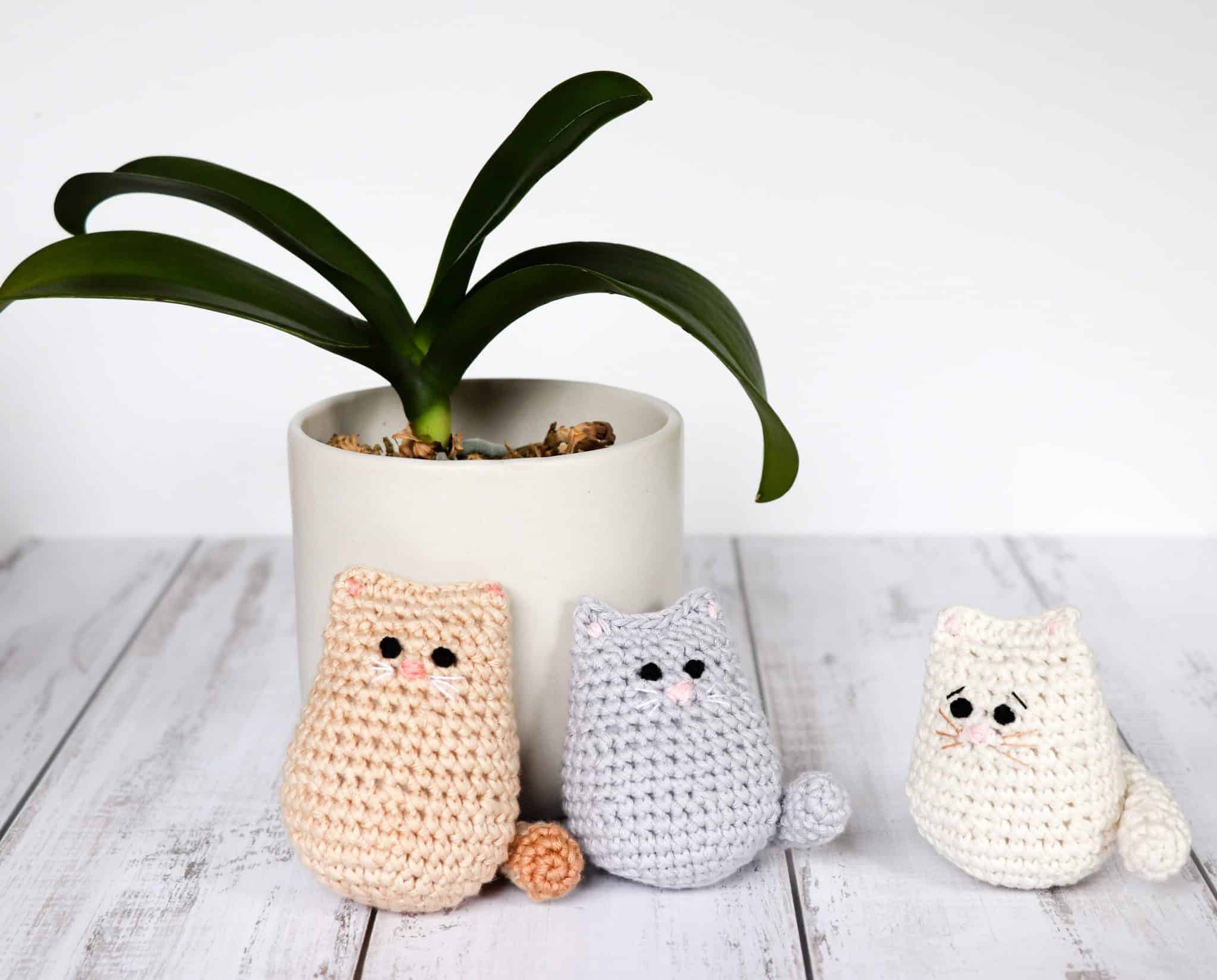 If you love crocheting amigurumi, then you will love this roundup of cat amigurumi patterns!
This collection of cute crochet cat patterns would all make a great gift for the cat lover or cat-loving friend in your life!
Most of these patterns are easy to crochet, with a few advanced skill levels mixed in. Be sure to look at the skill level of each amigurumi cat pattern before you begin.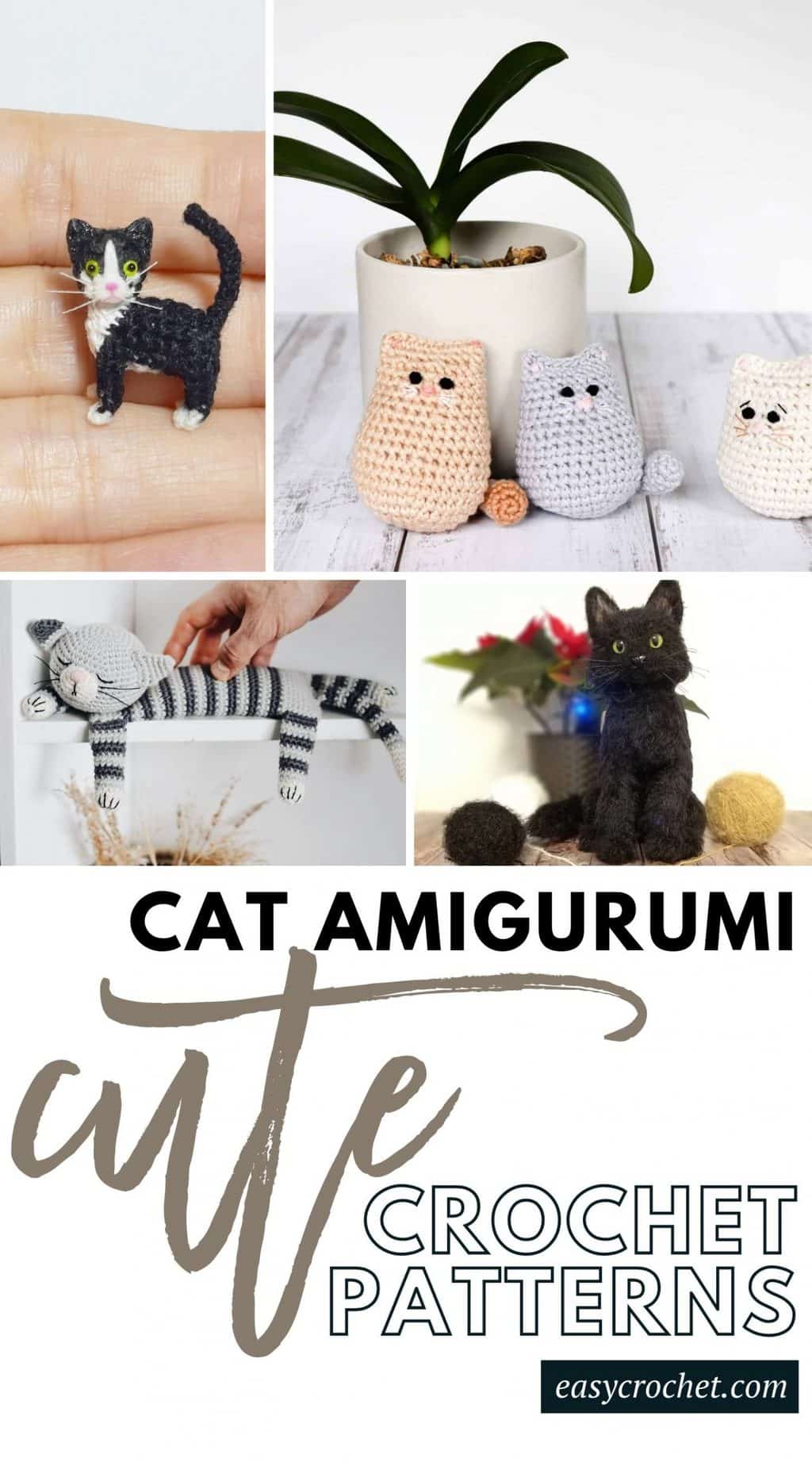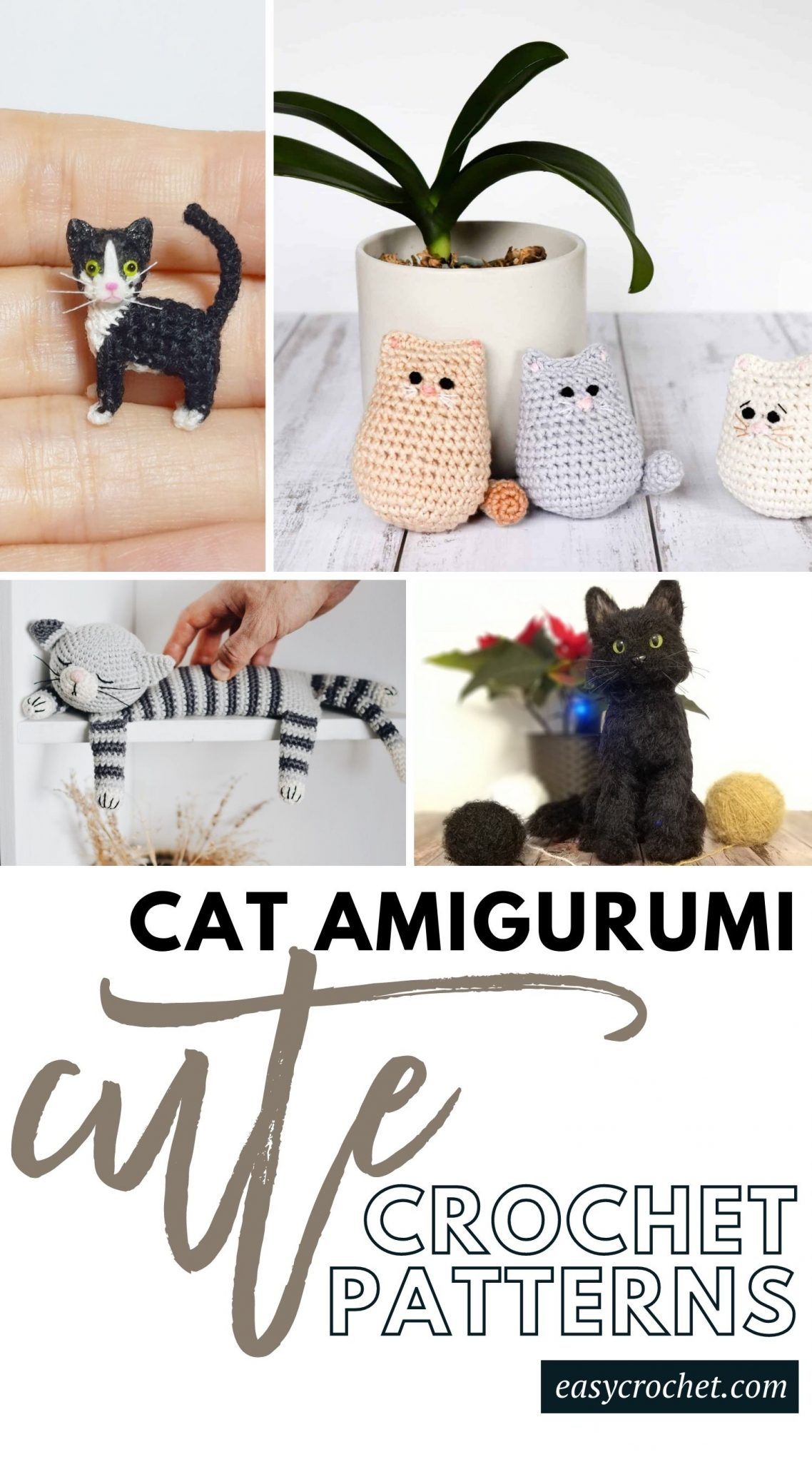 Materials for Easy Crochet Cat Patterns
Common Crochet Stitches + Techniques used in Amigurumi
Most amigurumi patterns use basic crochet stitches and are easy to get the hang of. Take a peek at a few of the common ones used below.
Favorite Yarns for Amigurumi
Amigurumi can be made with all different types of yarns and yarn weights. If you are crocheting a tiny amigurumi pattern, you will use thread and a steel hook. Below are a few of my favorite bigger yarns to use when making amigurumi patterns. Be sure to take a look at each yarn below, so you can find the perfect yarn for your new amigurumi cat pattern.

The Top Crochet Cat Patterns
Take a look below at the best crocheted cat and kitty patterns that I could find on the internet.
This is a collection of paid cat patterns, followed by a collection of free cat crochet patterns! Enjoy and happy cat crocheting!
Paid Crochet Cat Patterns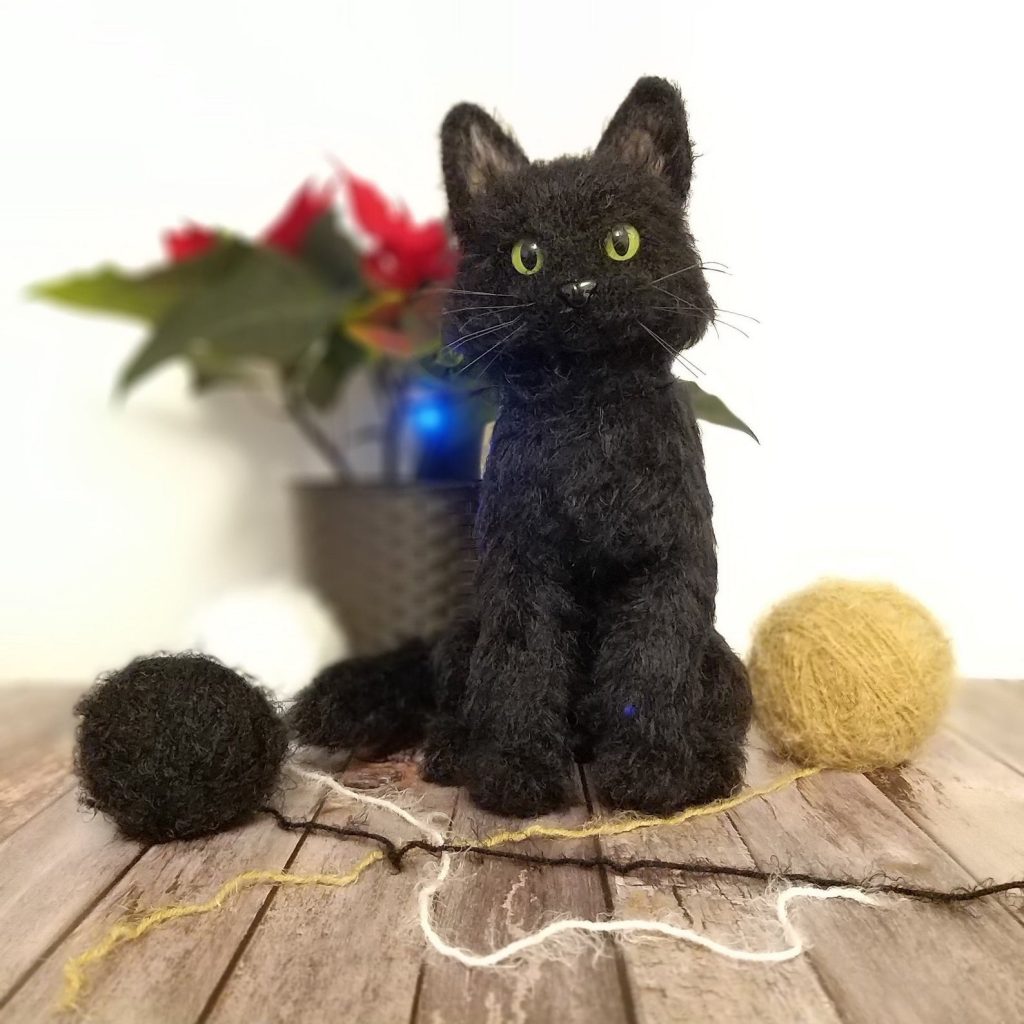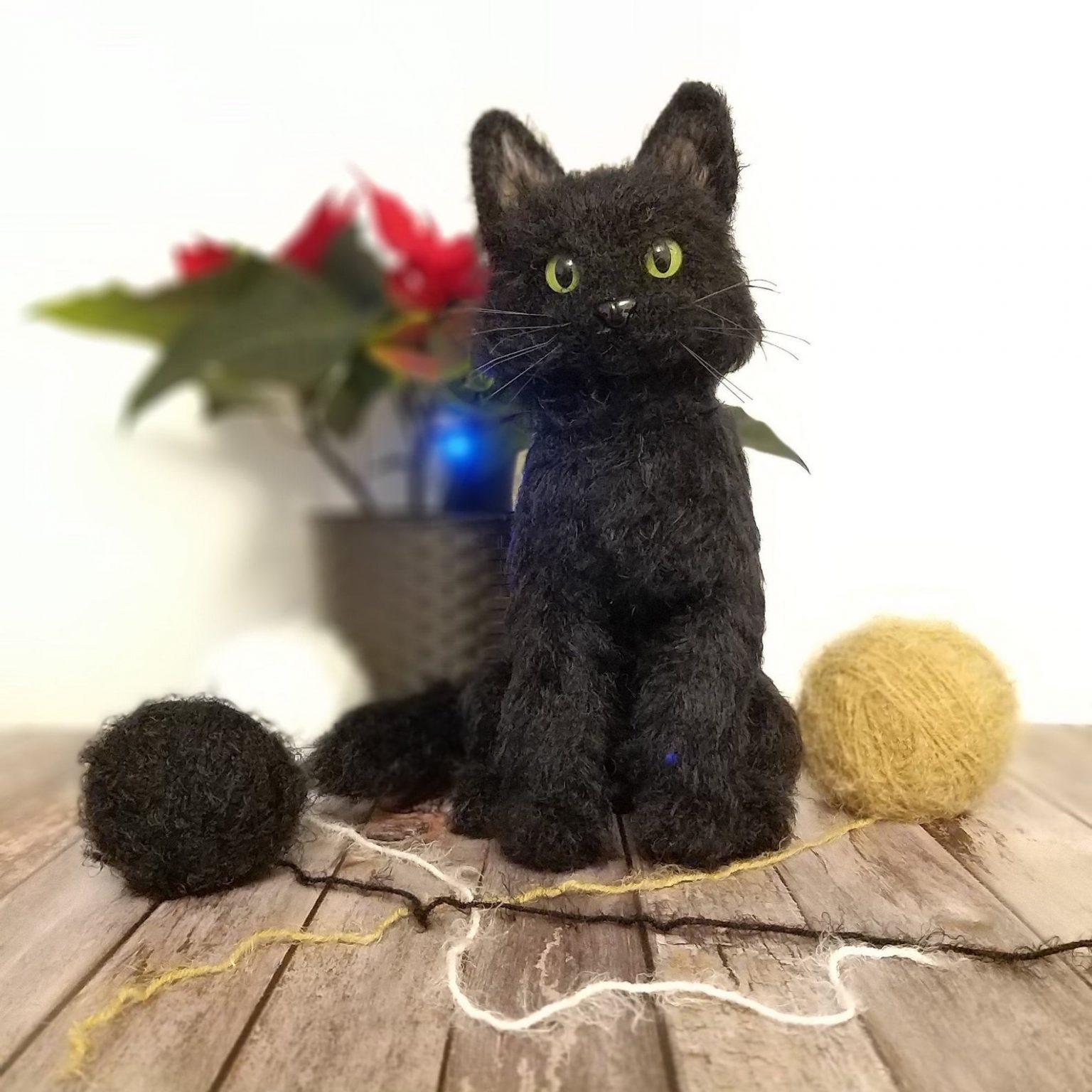 Fuzzy Black Cat Pattern
This lovable and fuzzy cat design is on Etsy, plus it is available in 3 different languages.
According to the designer, it is a 16-page pattern with lots of photos to follow along with. You can also buy a crochet cat amigurumi kit that comes with all the materials you need to make this pattern that looks like real cats!
---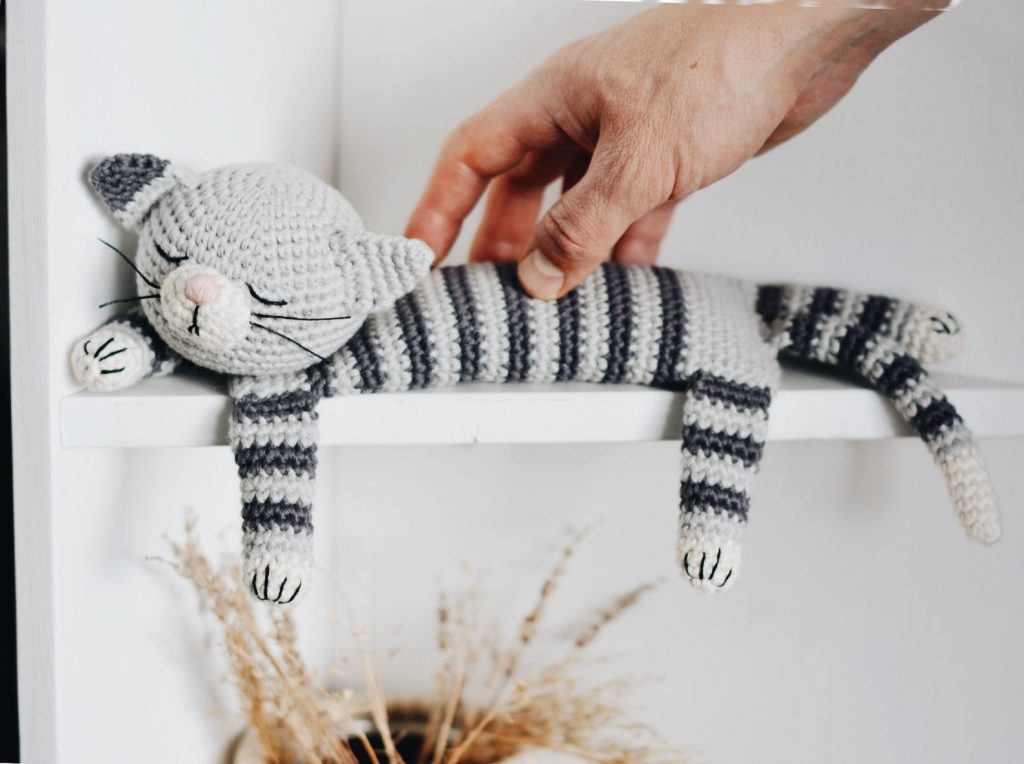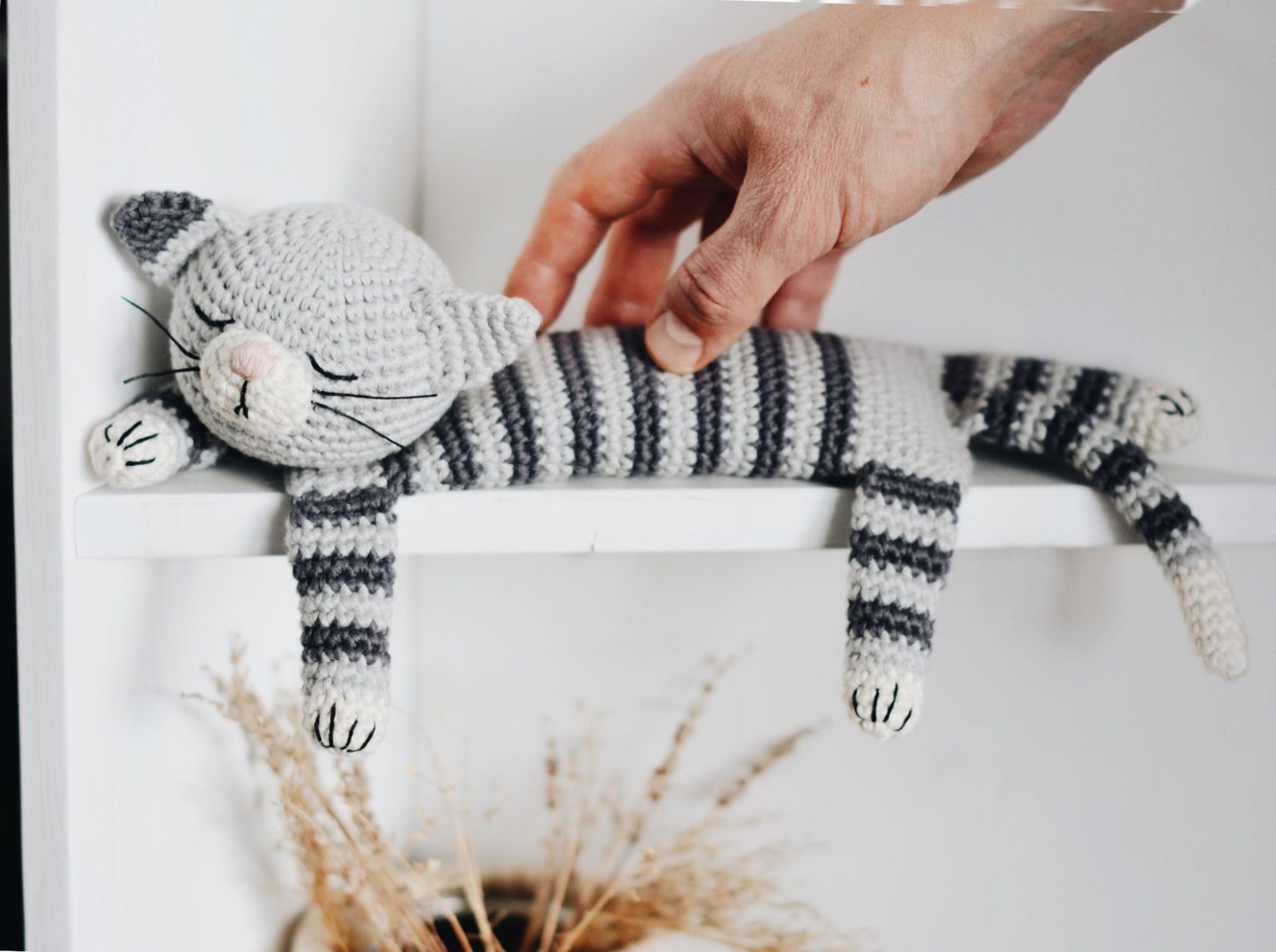 Sleeping Tabby Cat Pattern
This bestselling pattern on ETSY is easy to crochet and oh so adorable! This striped kitty pattern is available in three languages and is 16 pages long.
According to the designer, there are 71 + helpful photos to help you finish crocheting this cute cat.
---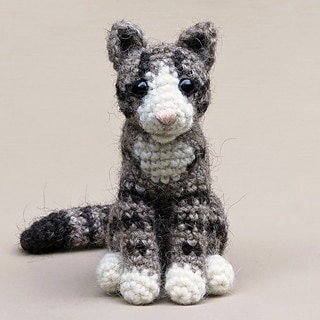 Realistic Crochet Cat Pattern
Use this detailed PDF pattern from Etsy to create an adorable cat / kitten amigurumi design.
If you follow along with the pattern and use the recommended yarn, your cat will be 5.1 inches high. Get the cat pattern below on Etsy.
---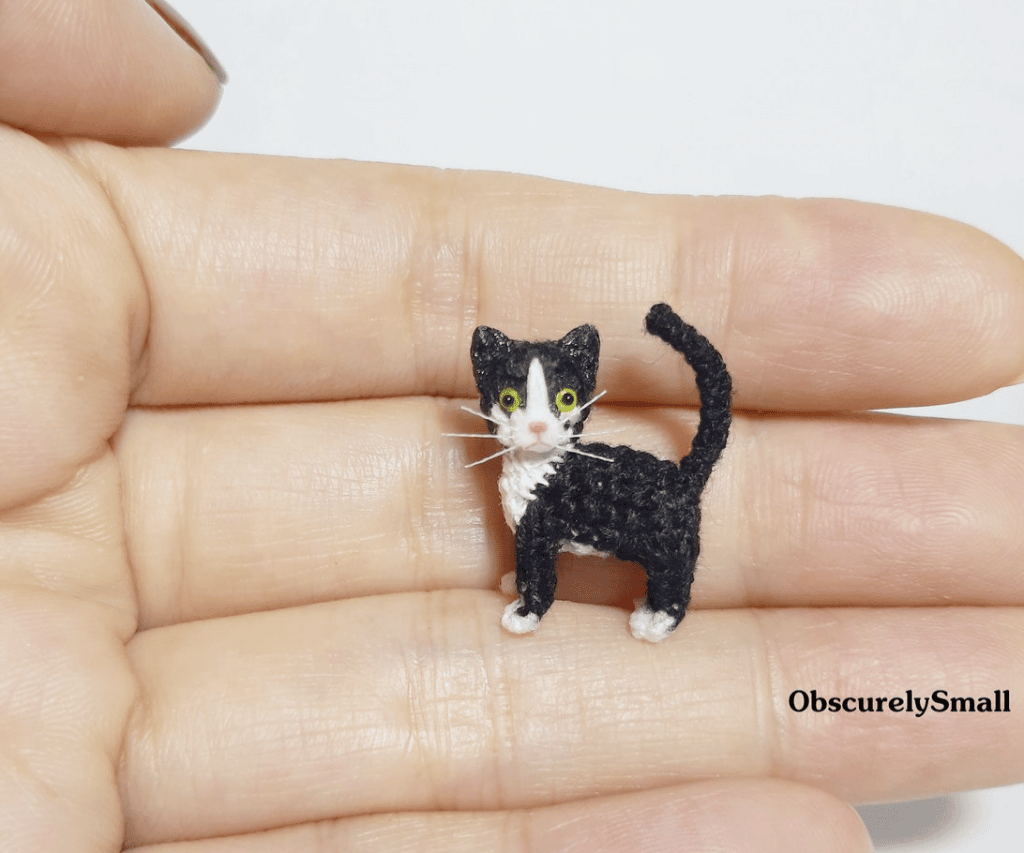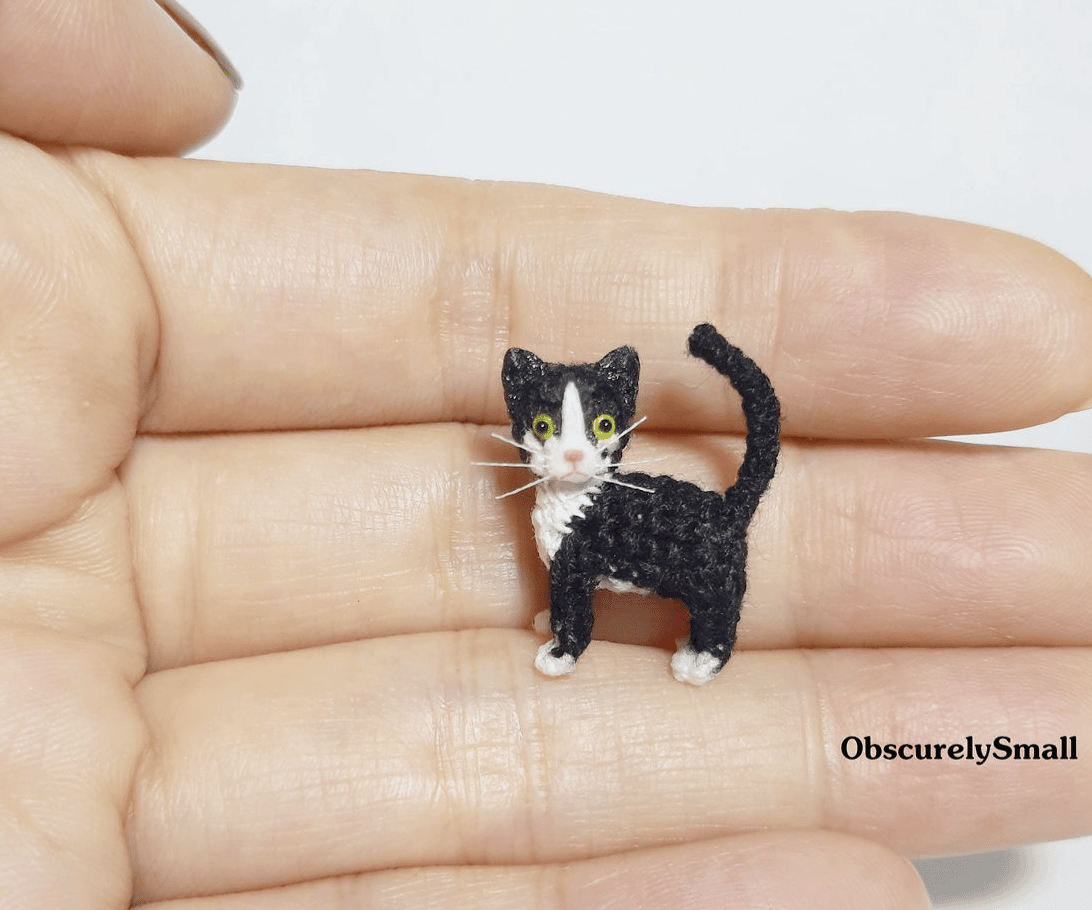 Tiny Crochet Cat Pattern
You'll fall in love with this adorable small tuxedo cat! This pattern on Etsy is available and comes with 9 detailed pages to follow.
Shop the little cat PDF below to get started as soon as possible on this great pattern!
---

Free Crochet Cat Patterns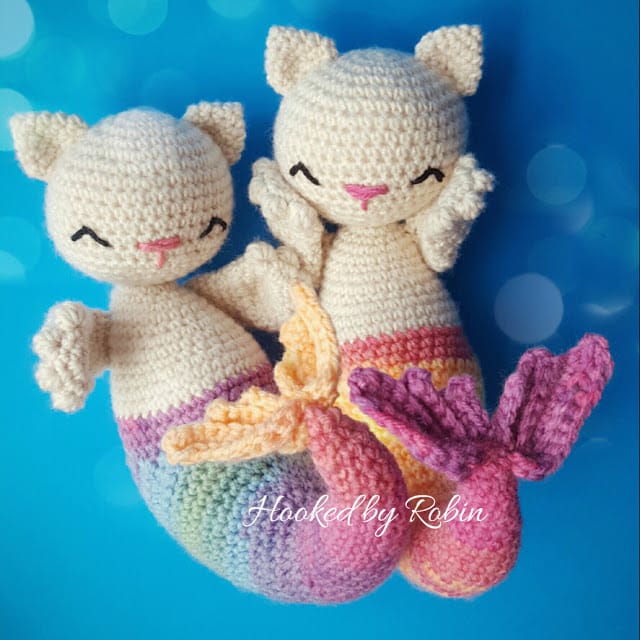 Mermaid Crochet Cat Pattern
This free cat mermaid pattern from Hooked by Robin is so creative and a great gift for a little boy or little girl who love mermaids and mermen!
Use her step-by-step photos to guide along the pattern to create this beautiful crocheted amigurumi cat!
---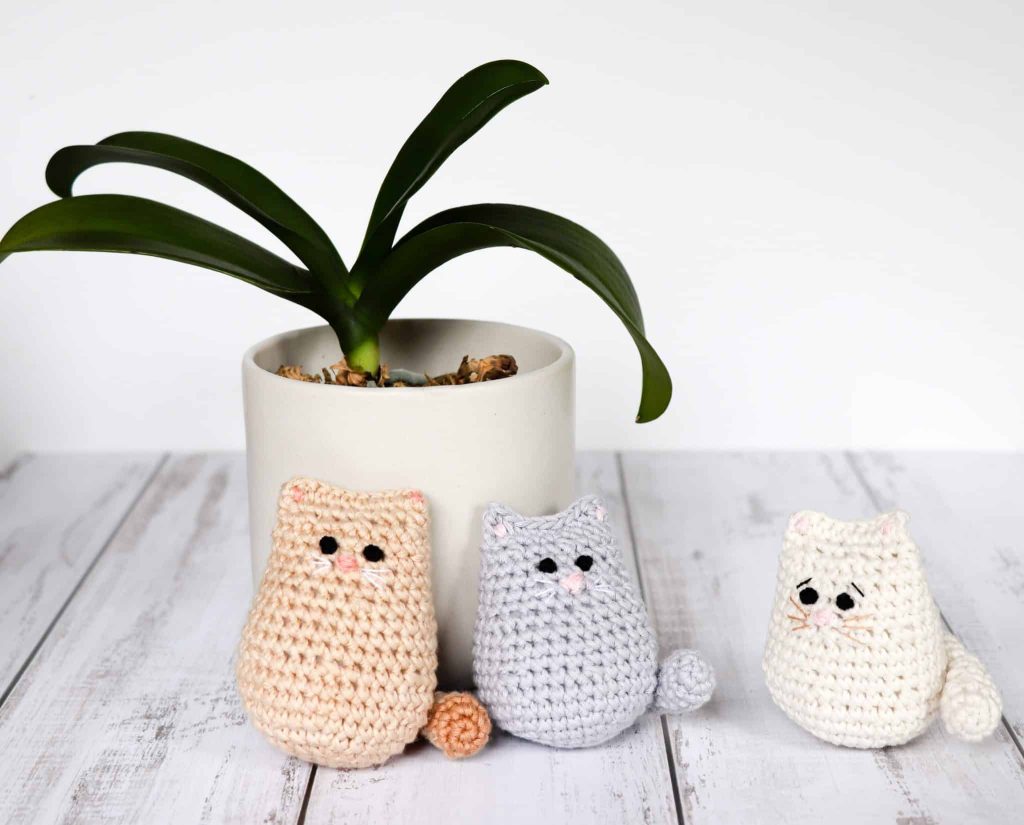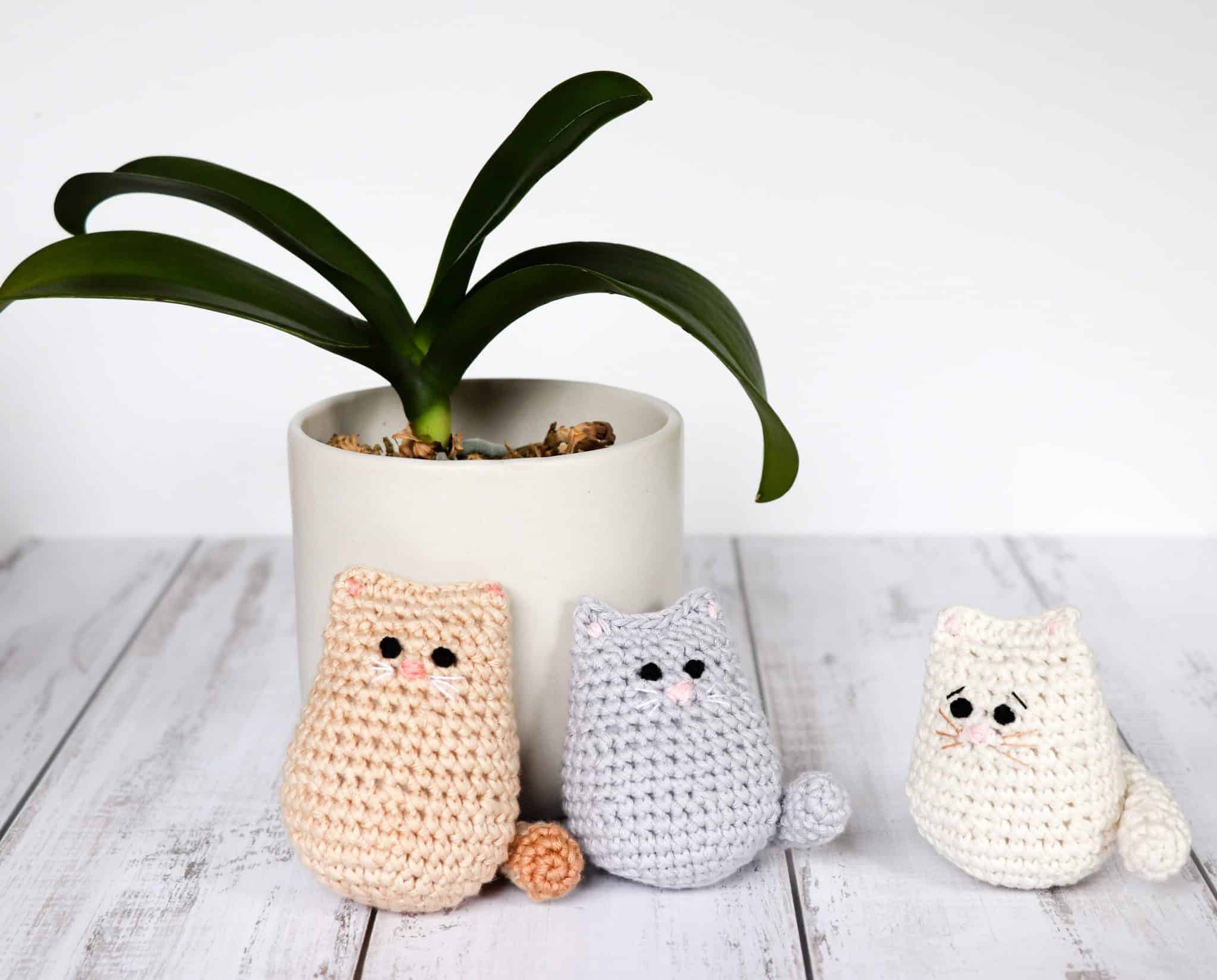 Itty Bitty Crochet Cat Pattern
This free crochet cat pattern from Thoresby Cottage will show you how to crochet a cat stuffed animal. This amigurumi design is adorable and has great photos accompanying it.
The designer has the pattern written, so you can make a smaller cat and a larger cat pattern if you wish.
---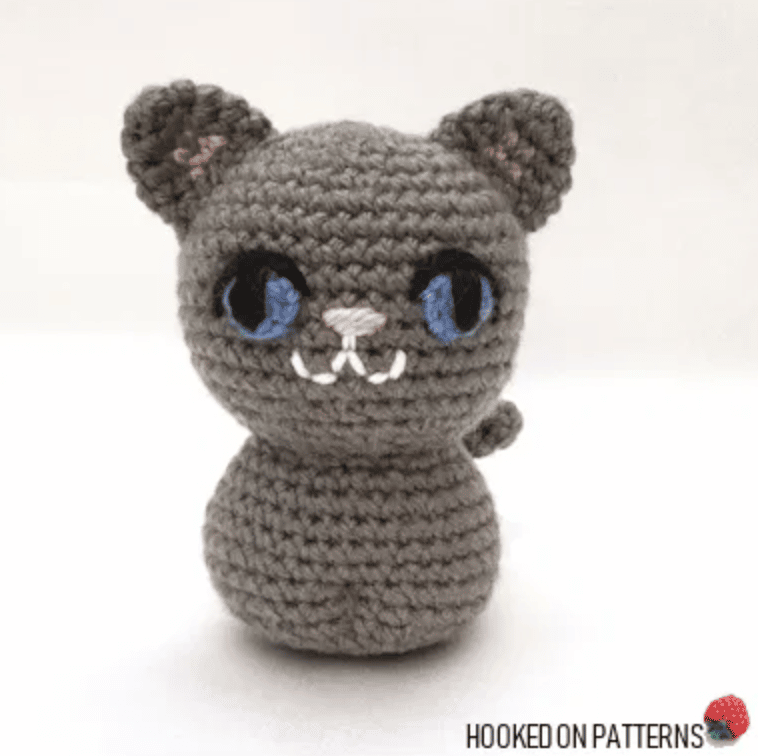 Simple Crochet Cat Pattern
This simple and free crochet cat pattern by Hooked on Patterns is worked in continuous rounds and uses basic stitches. You will need to use a stitch marker to keep track of the number of stitches when reading along with the pattern.
Follow along with the designers step-by-step photo instructions to make this crocheted cat in no time! Get the free crochet cat pattern below!
---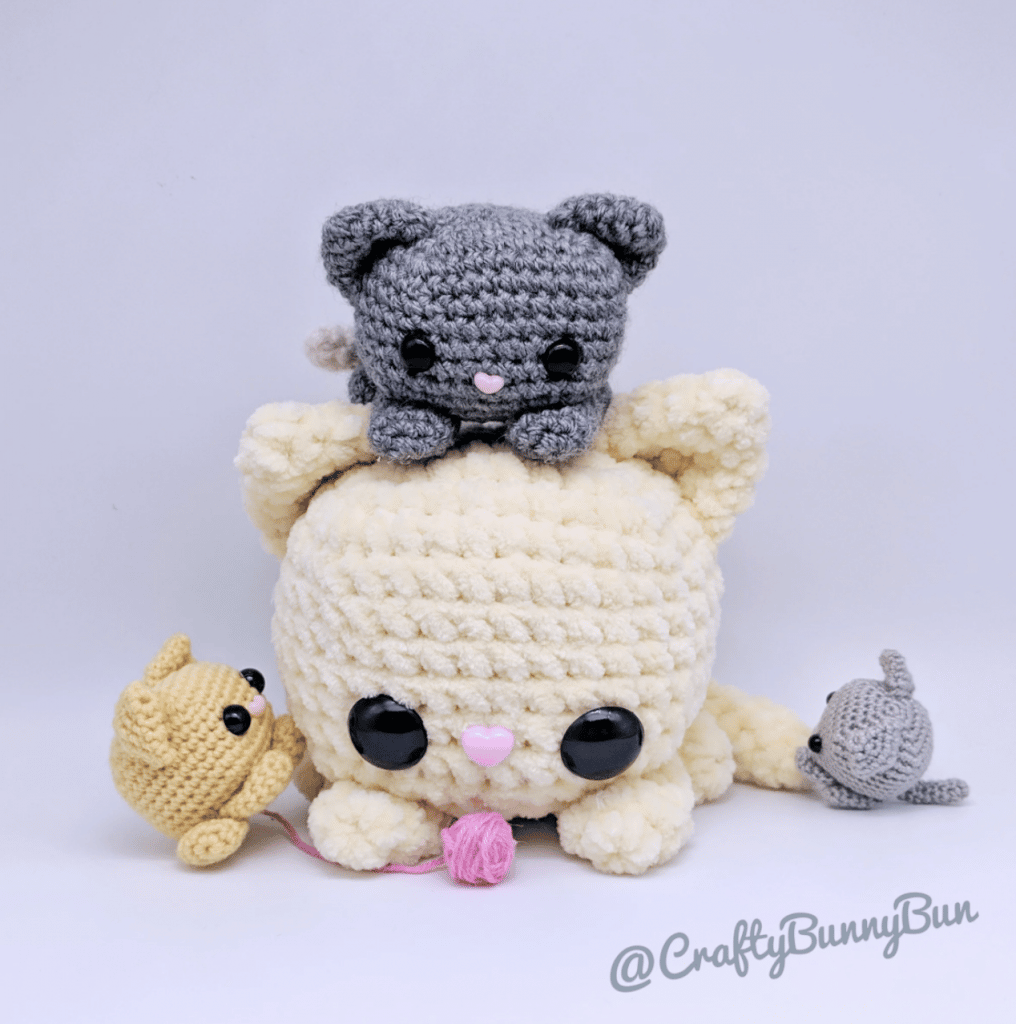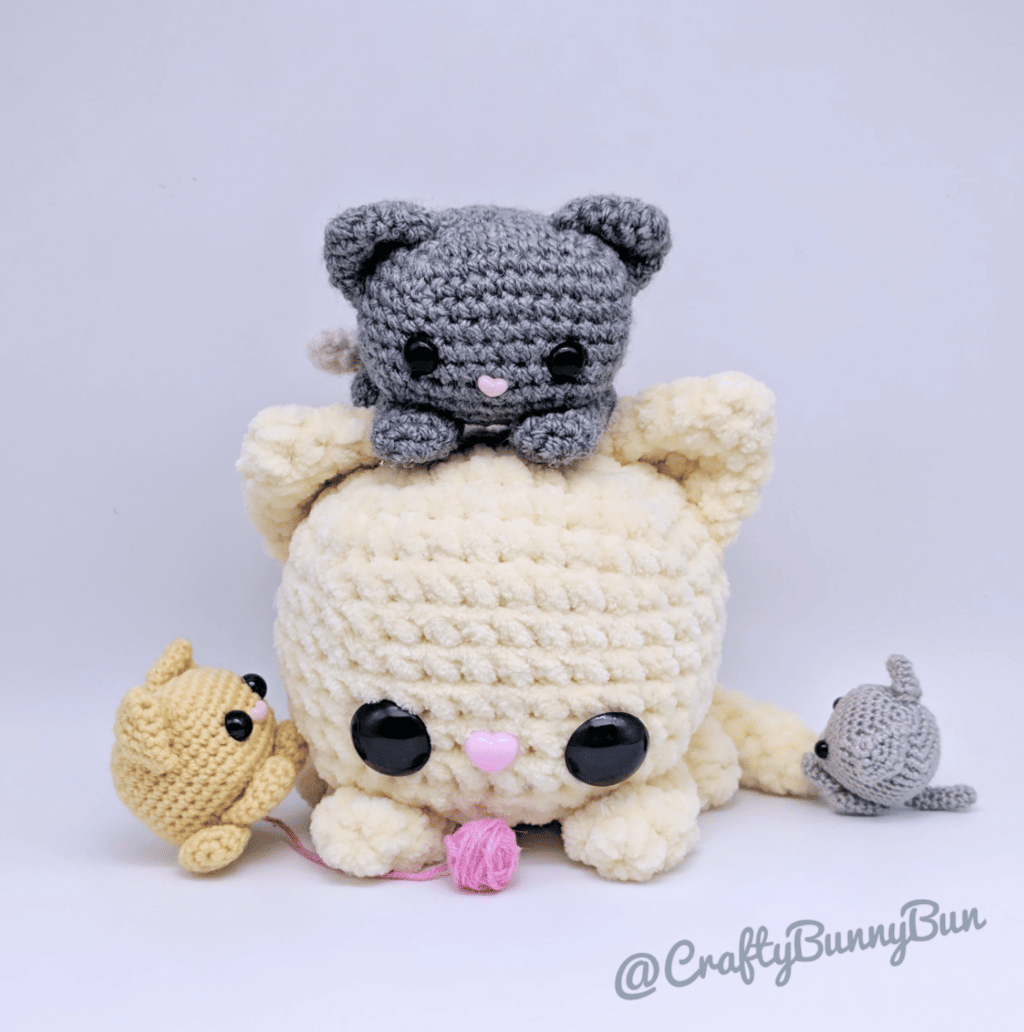 Adorable Crochet Kitten in Four Sizes
This extra cute kitty design by Crafty Bun Bun is available to crochet in four different cat sizes! Pick from a large, medium, small or tiny sized kitty!
Follow along with this pattern that has lots of clear photo instructions to make these crocheted cube kitties! I think my favorite is the tiny crochet cat!
More Free Crochet Cat Patterns
Here are some extra crochet cat patterns for hats, home decor and more that you may like too!
The Latest Free Crochet Patterns from Easy Crochet