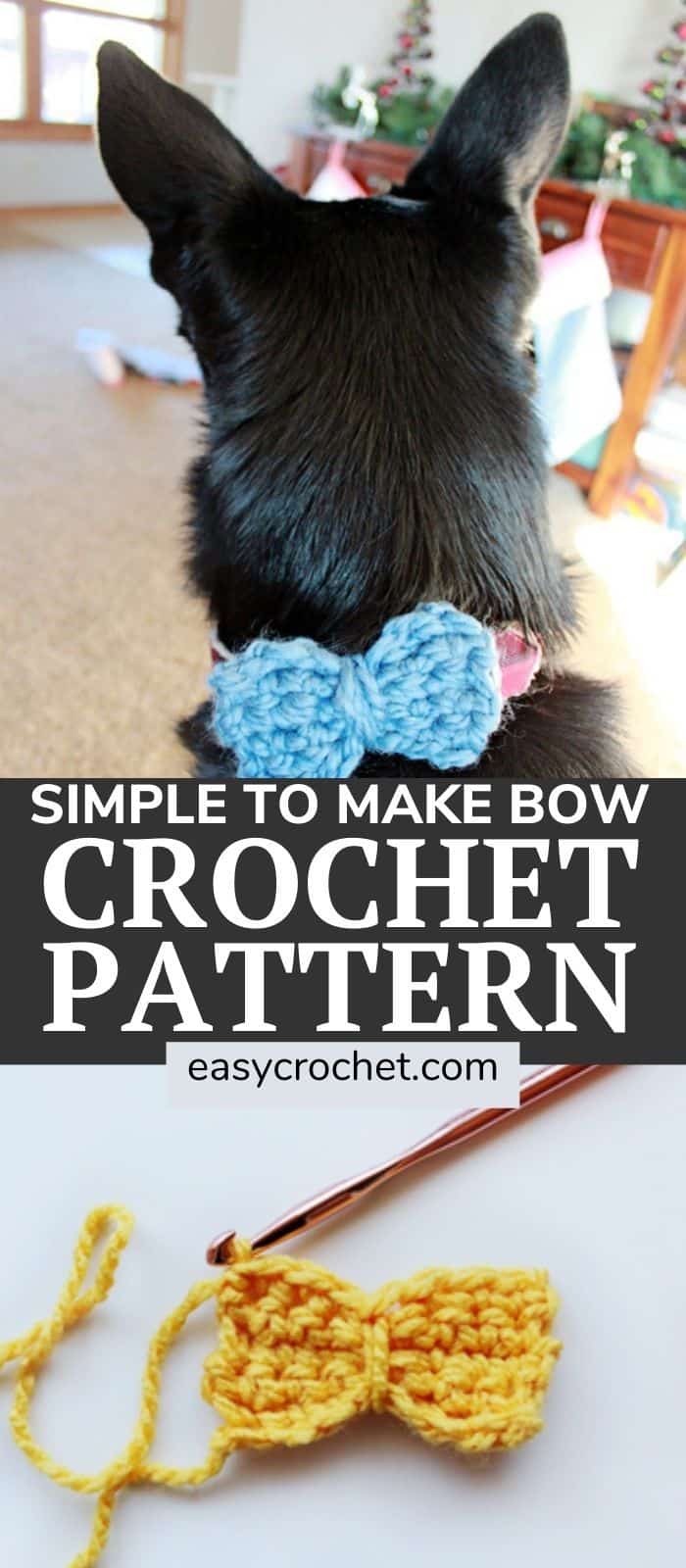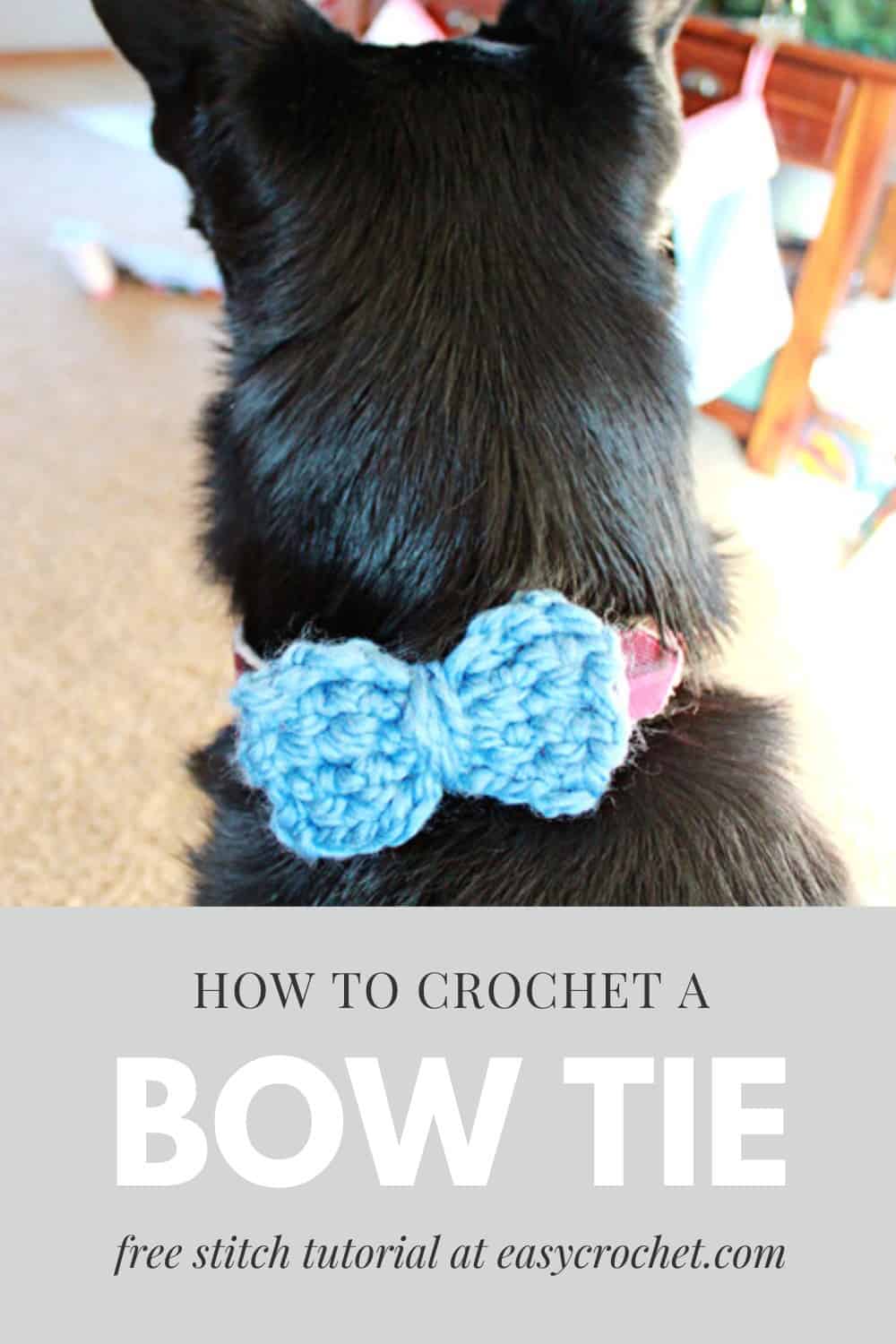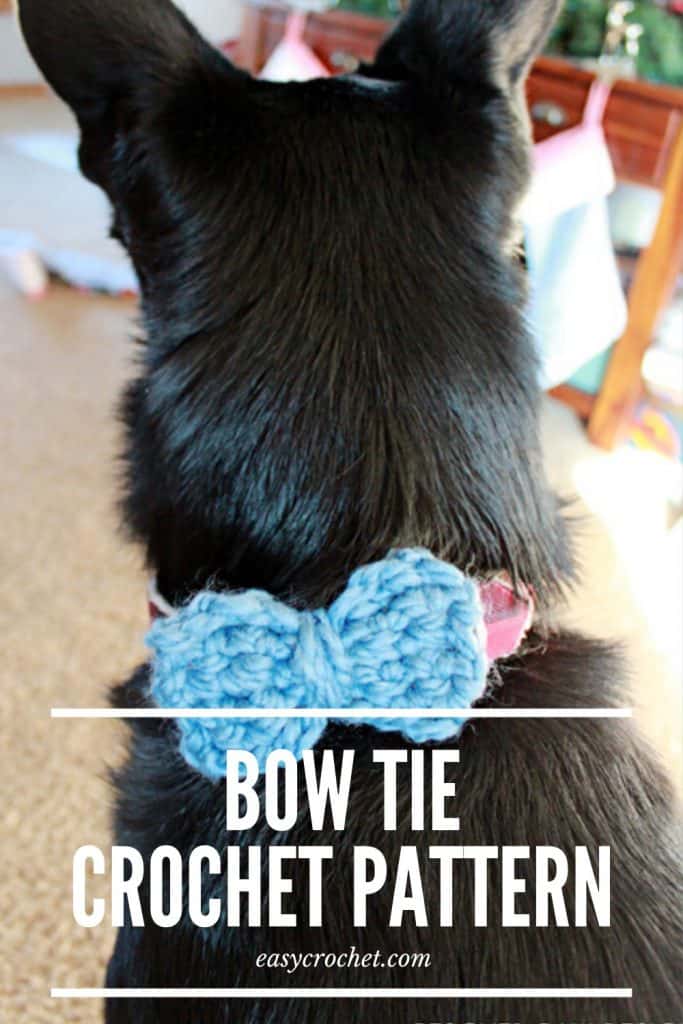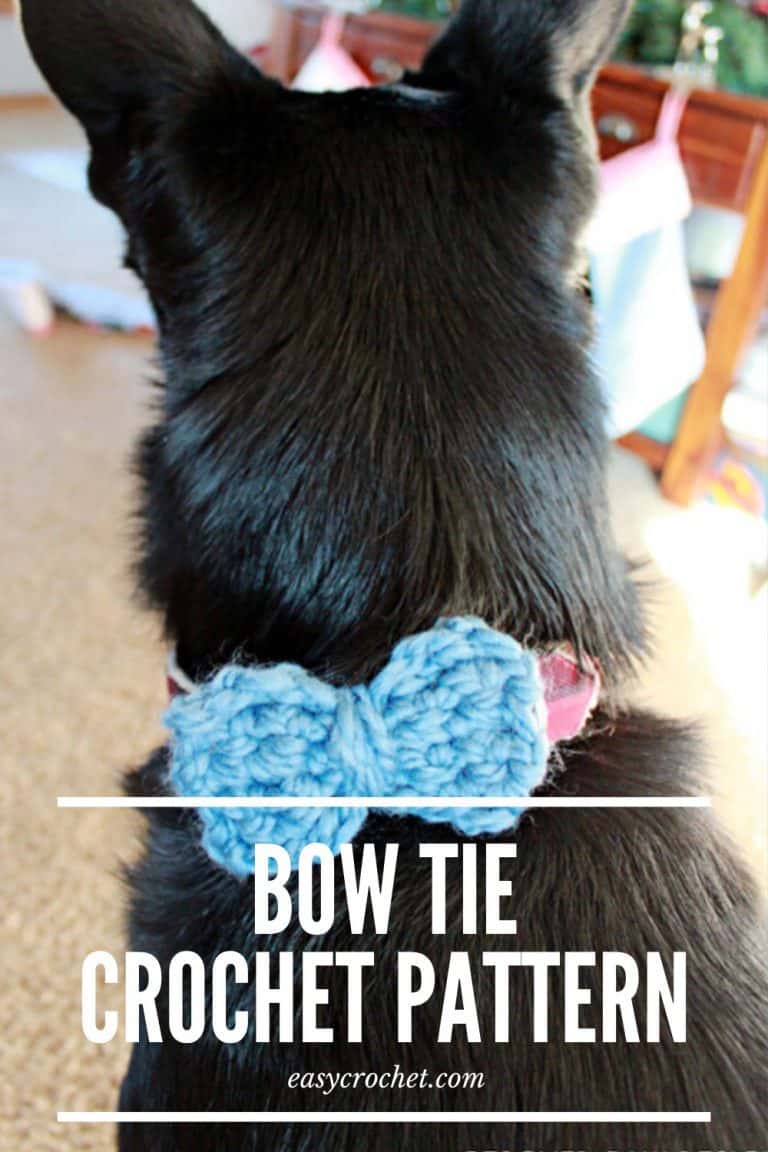 These easy yarn crochet bow ties are super FAST to make and would make the perfect embellishment for any crochet project you could think of! They even make the perfect addition to a dog collar (see above!)
Scroll on down to learn how to crochet a bow tie!
Are you looking for more quick patterns?
Take a look at the post about 25 Easy crochet patterns to make today!
Happy Crocheting!
For my example, I used Charisma yarn from Michaels and a size N crochet hook, but you could make this with any size yarn or hook to get the same results!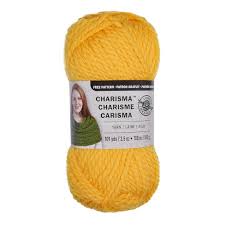 If you don't have this yarn on hand and want to make it look the same any bulky 5 or super bulky 6 yarn would work great.
I recommend Lion Brand Thick & Quick as a great substitute.
Add These Easy Bows To Any Crochet Project
These crochet bow ties would look great added to crochet hats, stuffed animals and many more projects such as headbands.
Let me know if you do add them to anything because I'd love to see it!
Ready to Get Started?
If you've read through all the information, then you are ready to start crocheting! Read on down to find the FREE crochet bow ties pattern!e
Happy Bow Making!
Easy Crochet Yarn Bow Tie Pattern
Skill Level: Easy
Materials
Bow Tie Crochet Pattern for Dogs
STEP 2: Single Crochet in the Second Chain from the Hook and into every Stitch Across, Then Chain 1 and turn
STEP 3: Repeat STEP 2 for a total of 4 rows.
STEP 4: Single crochet into the next 3stitches, on the 4th stitch gather all the chains with 1 single crochet over all rows.
STEP 5: Finish with 1 Single Crochet in the next 3 Chains.
STEP 6: Fasten off ends and Weave in Loose ends with the yarn needle.
YOU ARE DONE!!
I know I'm an obsessed dog mom by making Penn wear this but doesn't it make the perfect holiday bow ties for dogs! He will be ringing in the new year in style.
Happy Crochet Bow Tie Making!
PS: I am always pinning crochet projects on Pinterest, so please come check me out by following me HERE! If you have any questions, feel free to email me or message me on Facebook. I am always willing to help in any way!
You May Also Like These Free Crochet Patterns