25 Easy & Quick Crochet Patterns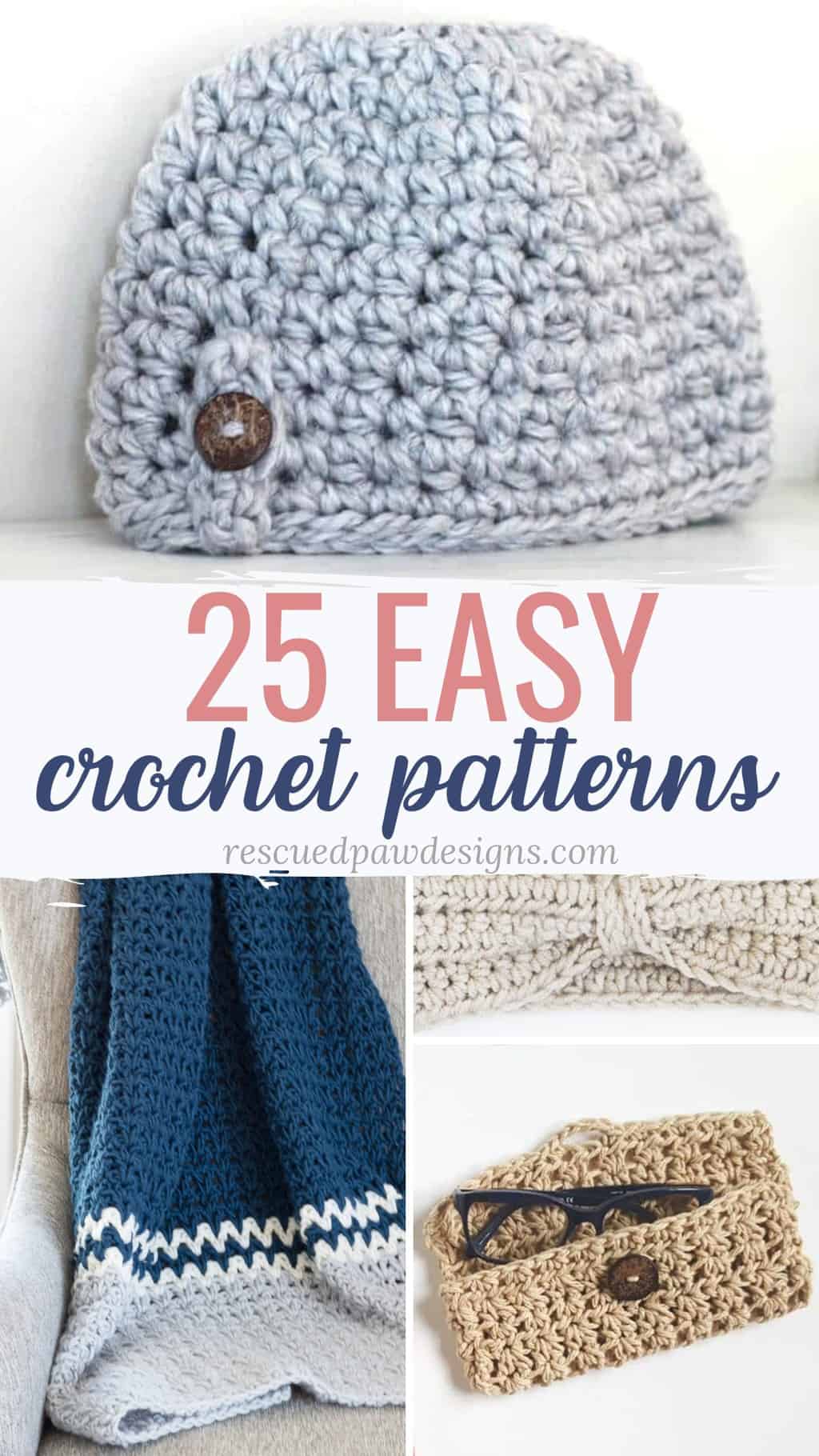 Are you looking for easy crochet patterns? Easy & crochet sounds great together, right? If your answer is yes, then this list of 25 easy & quick free crochet patterns are for you! These designs are all easy but fun beginner crochet patterns to work up.
Read on down to find a full list of easy to crochet patterns so that will have you crocheting in no time at all! I hope you enjoy this list of easy crochet patterns!
Happy Crocheting!
Easy Patterns Are Ones That Use Basic Stitches!
The easiest patterns, in my opinion, are the ones that use one crochet stitch or maybe even two to three basic crochet stitches. For example, single crochets, double crochets and my go-to the half double crochet stitch.
All the easy crochet patterns below will use these or a variation of these stitches. I can promise that'll you love these patterns and how simple they are!
If you'd been around Easy Crochet for a while then you know that those patterns are the type that I LOVE to design most of the time for the blog.
Explore more free patterns that I've designed if you'd like to add to your to-easy crochet ideas list.
These Easy Patterns Take Little Time to Finish
Most of the crochet patterns below take 1-3 hours to complete and use up to 2 stitches which means these easy patterns take little time to finish
The type of crochet patterns listed below are the ones that if you have some time while waiting in line at school pick up or at your child's sports practice that you'll want to work on.
Yarns I Use and Recommend!
If you're crocheting patterns, you will need some yarn! Of course! I will list a few yarns I use and recommend below. I have a few go-to yarns that I ALWAYS tend to use for my patterns, so I thought I'd share my favorites. Not only that, but I hope you find some yarns to use for the easy pattern you pick.
Favorite Lion Brand Yarns to Crochet With
I'd say 99% of the time I grab Lion Brand Yarn for my designs because they have so many wonderful options to chose from and not to mention they are an AMAZING company!
I love Wool-Ease Thick & Quick, Woolspun, Vanna's Choice and Feels Like Butta all of which are from the Lion Brand Company!
Click on each yarn image below to check them out!
Ready to get started? Read on down to explore the list below to find a new pattern to make.
Happy Crocheting!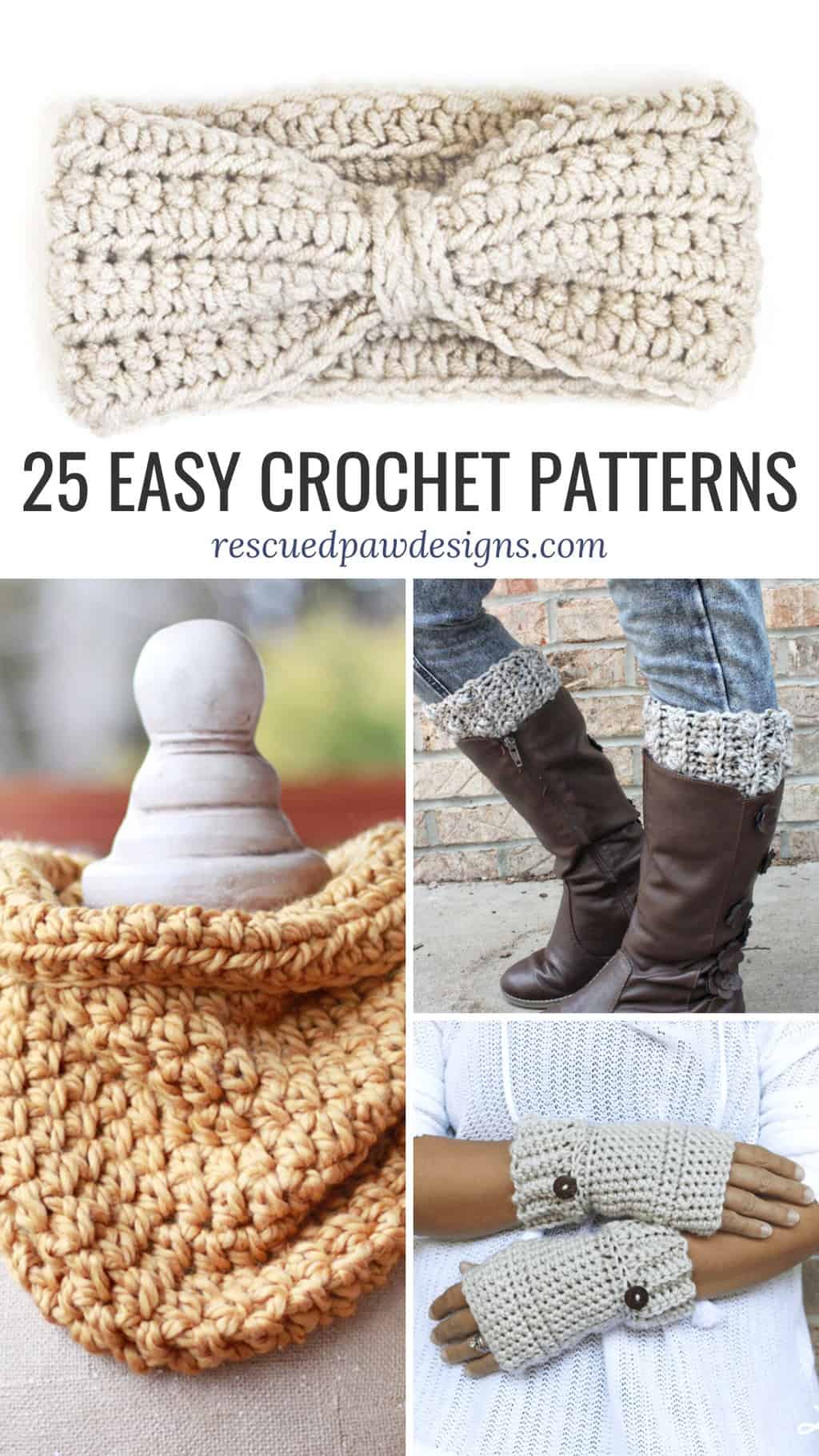 25 Beginner Easy Patterns to Crochet!
---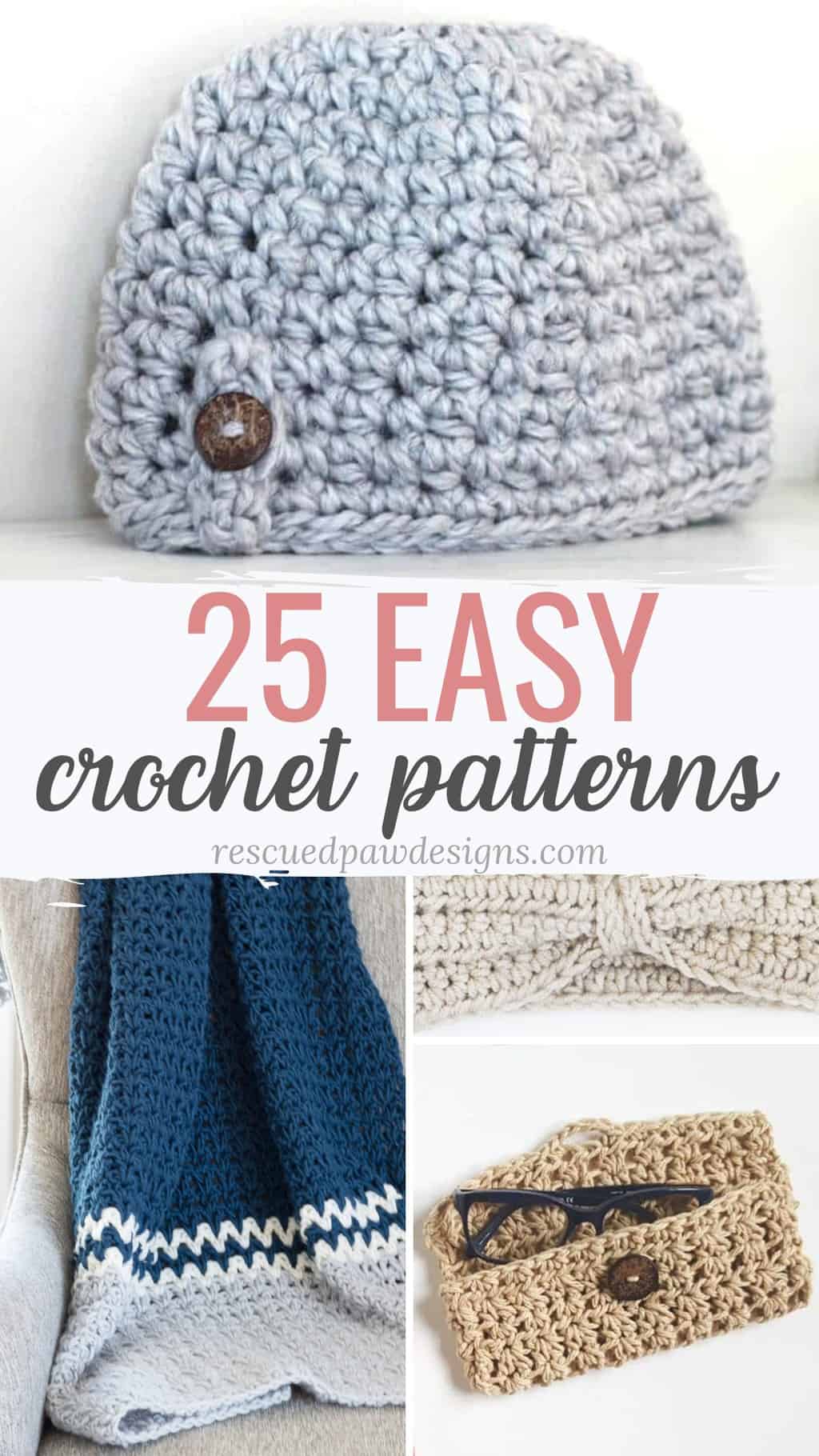 You May Also Like These Easy Patterns to Crochet
If you loved the list of easy patterns above I recommend reading these other beginner crochet posts below. These crochet projects for beginners will help you create even more quick crocheted designs!