Easy Double Crochet Blanket for Beginners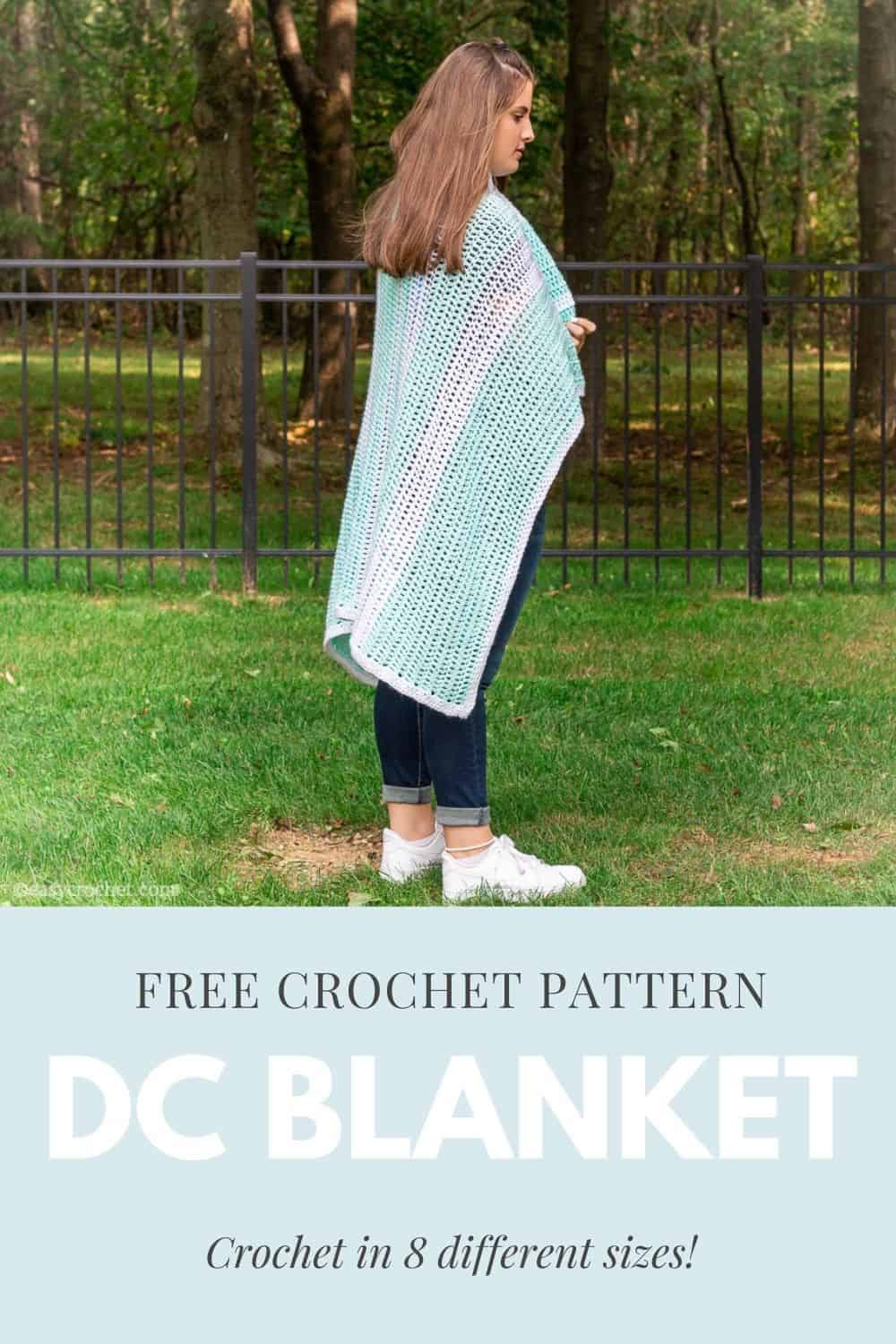 Below you will also find a blanket size chart, so you can make this double stitch blanket in eight different sizes. Crochet blanket sizes to chose from are lovey, stroller, receiving, baby, throw, full, queen, and king.
Do you want to know the best part of this pattern? Every size blanket pattern is free to use! You will find all the blanket sizes will have the complete yardage given in the chart as well.
I hope you enjoy this easy double crochet blanket pattern and make one in every size!
How to Crochet a Double Crochet Blanket
Learning how to crochet a double crochet blanket is easy. Double crochet blankets (or DC abbreviated) are the perfect projects for a new crocheter to try.
These types of blankets are simple to crochet because they use only one basic crochet stitch, the double crochet! As you look through the pattern below, you will see how easy it really is to crochet a blanket with the double crochet stitch and just how beginner-friendly it is.
The Double Crochet Stitch
The double crochet stitch explanation is below that will be needed for this dc blanket pattern.
Wrap the yarn over (Yo) the hook, insert the hook into the specified st.
Yo the hook again, draw the yarn through the st, so there are 3 loops on the hook
Yo the hook again draw it through 2 loops, so there are 2 loops on the hook
Yo the hook, draw it through the final 2 loops.
Double Crochet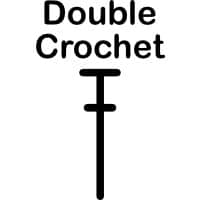 Patterns Using This Stitch →
I've included a video lesson on how to crochet a double crochet stitch with straight edges, which will be helpful with this pattern. If you are on desktop the video is in the sidebar and on mobile you can find it below the pattern at the bottom of the page.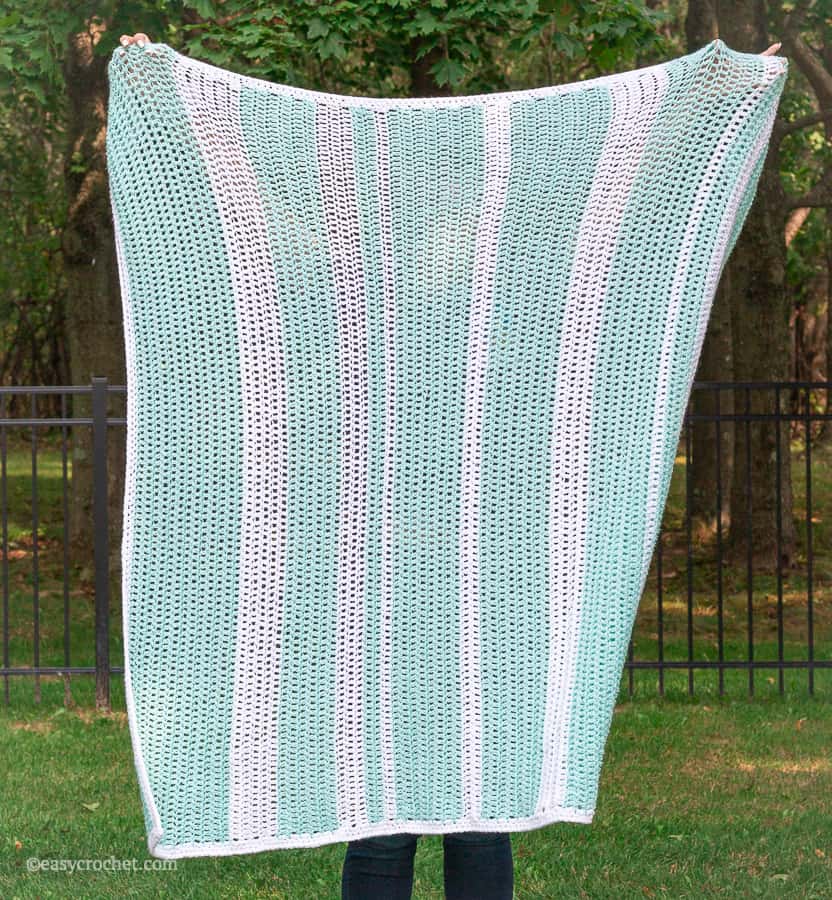 The Yarn
For this, DC blanket, you will be using a medium weight #4 yarn called Pound of Love by Lion Brand. The yarn is what the name implies, a pound (16 oz) of yarn that is 100% premium acyclic.
This gorgeous yarn is available in 28+ different yarn colors, so you can make a unique double crochet blanket that is truly yours.
Pound of Love
This yarn is made by Lion Brand, and is a Weight 4 – Medium yarn.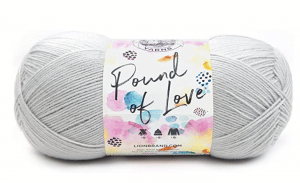 Buy Now
Patterns Using This Yarn →
I decided to make my easy crochet blanket example in two yarn colors, but you can make yours in one or even six yarn colors if you wanted.
I used the colorways of Pastel Green & White and plugged them into the Easy Crochet Random Stripe Generator to create my design. If you scroll down after the pattern, you'll be able to see a rough example of the stripe pattern I used.
Do you want to use a substitute yarn? Try Brava Worsted from WeCrochet / Knit Picks Or Lion Brand Touch of Alpaca Yarn to get a similar looking blanket.
Brava Worsted
This yarn is made by Knit Picks, and is a Weight 4 – Medium yarn.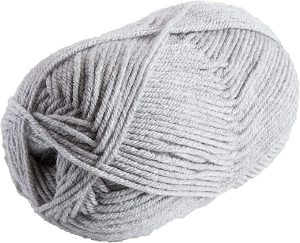 Buy Now
Patterns Using This Yarn →
Touch of Alpaca
This yarn is made by Lion Brand, and is a Weight 4 – Medium yarn.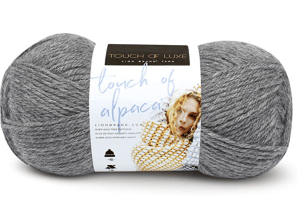 Buy Now
Patterns Using This Yarn →
Now that we understand the stitch and the yarn that will be used in this design, keep on reading down to find the free double crochet blanket pattern in multiple sizes!
Enjoy!
Medium Weight Double Crochet Blanket Pattern
Skill Level: Basic
Materials
Lion Brand Pound of Love Yarn or any medium weight #4 yarn. Can be made with any number of colors. I chose two. See chart below for yardage needed for each blanket size
I used the colors below

Color A – Pastel Green
Color B – White
Scissors
Yarn needle
Measuring tape
Crochet Abbreviations
dc = double crochet
ch = chain
sk = skip
st = stitch
rep = repeat
sc = single crochet
sl st = slip stitch
Gauge
14 dc x 6 rows = 4″ x 4″
ch 17, dc into the 4th ch from the hook and into each st across, follow pattern as written below for 6 rows.
Finished Sizes
| | Height | Width | Starting ch | Total Rows | Total Yards Needed |
| --- | --- | --- | --- | --- | --- |
| Lovey | 12 | 12 | 45 | 18 | 173 |
| Stroller | 35 | 30 | 108 | 53 | 1263 |
| Receiving | 40 | 40 | 143 | 60 | 1913 |
| Baby | 52 | 42 | 150 | 78 | 2691 |
| Throw | 60 | 52 | 185 | 90 | 3730 |
| Full | 90 | 66 | 234 | 135 | 7096 |
| Queen | 90 | 90 | 318 | 135 | 9678 |
| King | 108 | 108 | 381 | 162 | 13943 |
Notes
Written in standard US terms
Ch 3's do NOT count as a st
Learn how to change yarn colors with our free tutorial on how to change colors in crochet.
For cleaner edges block your blanket after finishing it. Learn more about how to block blankets in crochet with our free guide.
Find the color chart & border tutorial at the end of the pattern
Sizes are shown in ()
I did not figure out color yardage for each color just total yardage of yarn needed for each blanket size. You can do math to figure this out if you want to make this in different yarn colors since this can be made in one color, two colors or more.
Use the blanket stripe generator to create your own striped blanket pattern.
The Pattern
With Color A Ch (45, 108, 143, 150, 185, 234, 318, 381)
Row 1: in the 4th ch from the hook dc, dc into each ch across, turn. (42,105, 140, 147, 182, 231, 315, 379)
Row 2: Ch 3, sk the first st (the last dc from the row before), dc into the next st, dc into each st across ending with 1 dc into the top of the turning ch from the row before, turn.
Row 3 – 5: Repeat Row 2 until you reach the last row for the size you are making as shown in the size chart above.
Follow the rough draft of the color chart below to change colors if you'd like to make the example as shown. Otherwise, make up a random stripe blanket in any number of colors.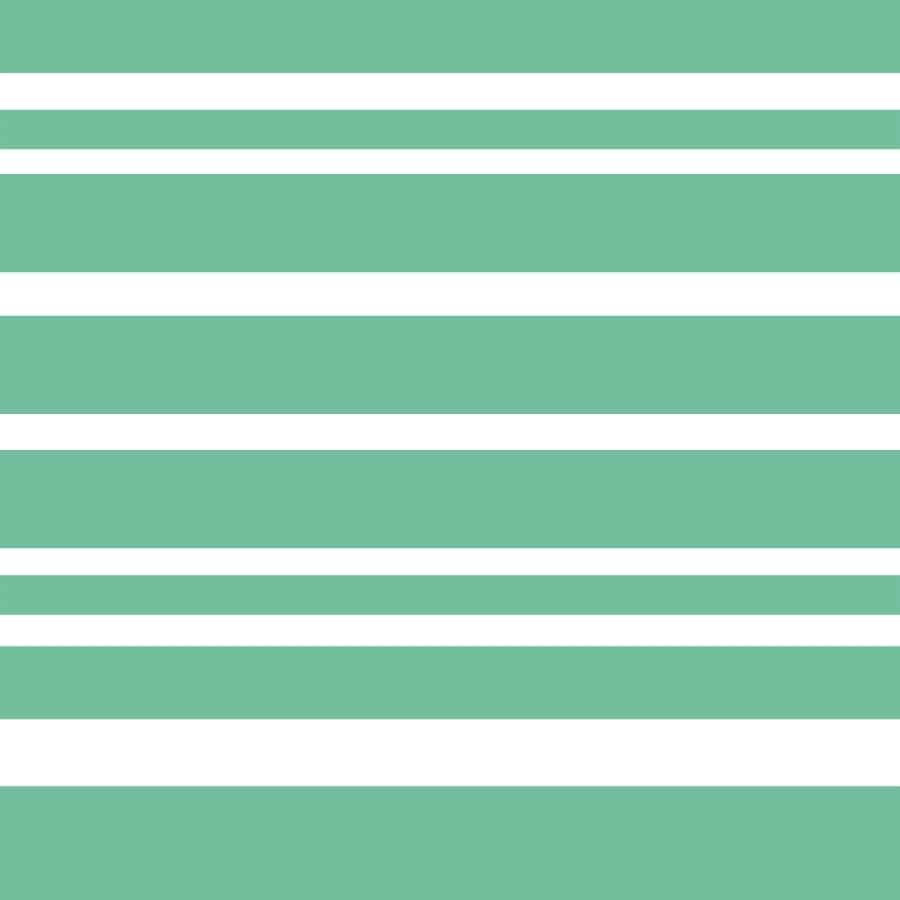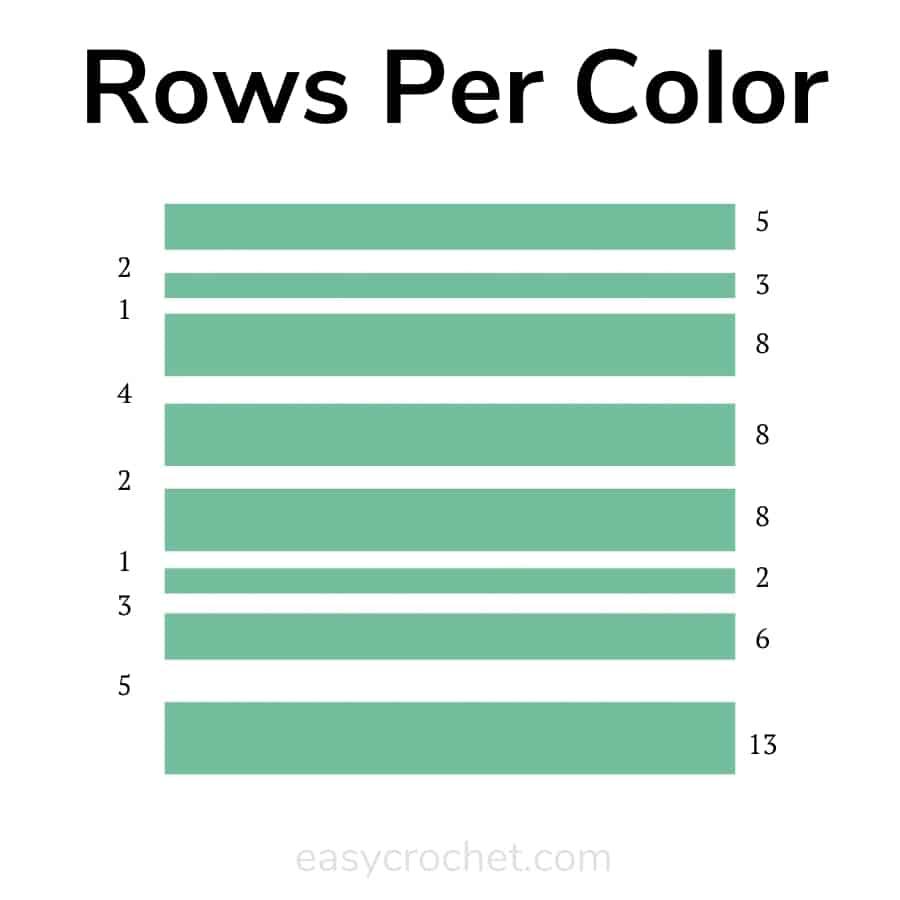 Border Pattern
Border is optional. Weave in all ends before starting the border
Skill Level: Intermediate
Round 1: Join in Color B, working one sc into each st, then 3 scs into each corner, and 2 sc's for each row of the blanket along the long sides, join to first sc of the round.
Round 2: Ch 1, hdc in every sc st around the blanket working 3 hdc's into the last stitch of each side to create a corner, sl st to the top of the first hdc.
Round 3: Ch 1, sl st into every hdc st around, working 3 sc's into the last each corner, after the fourth corner, sl sl to the top of the first sl st from the start of the round. Fasten off and weave in the loose ends.
If you are a beginner then I have included a video tutorial for the border below. If you have an ad-blocker installed the video may not show up.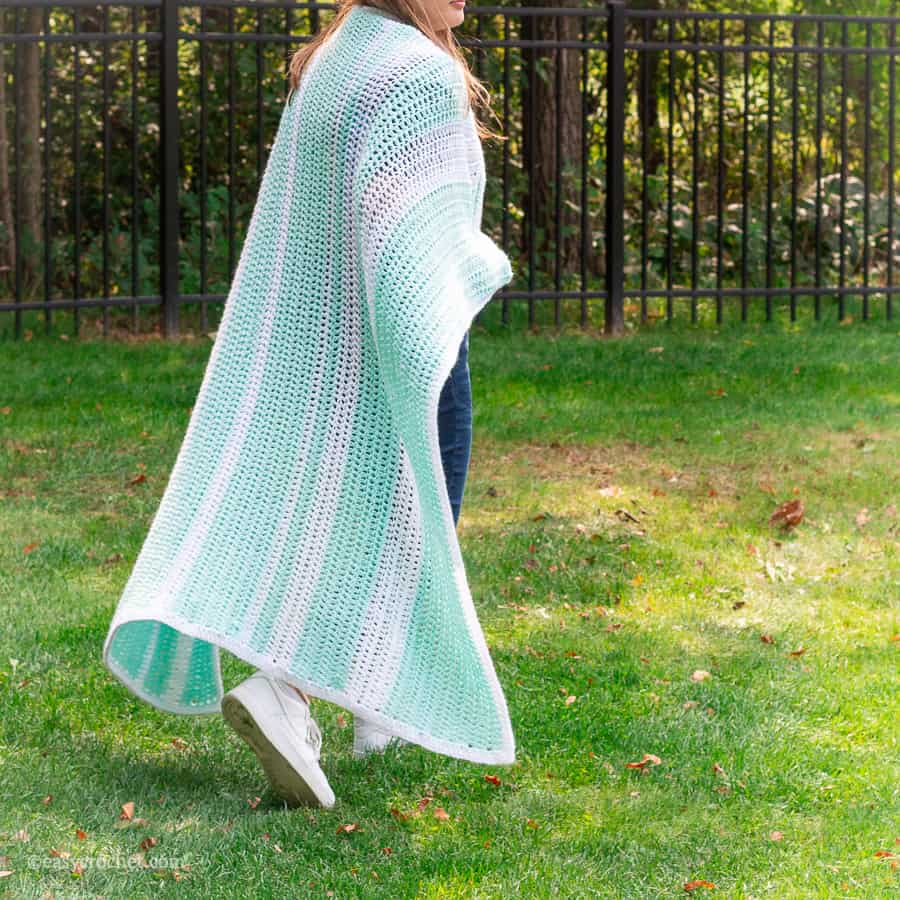 I also wanted to mention that if you'd prefer to make a chunky double crochet blanket instead, take a look at the Easy & Free Chunky Yarn Double Crochet Blanket pattern.
The same principles apply to both blanket patterns, but one is using a bulky #6 weight yarn and the own shown above uses a medium #4 weight yarn.
More Free Crochet Blanket Patterns