Chunky Double Crochet Blanket Pattern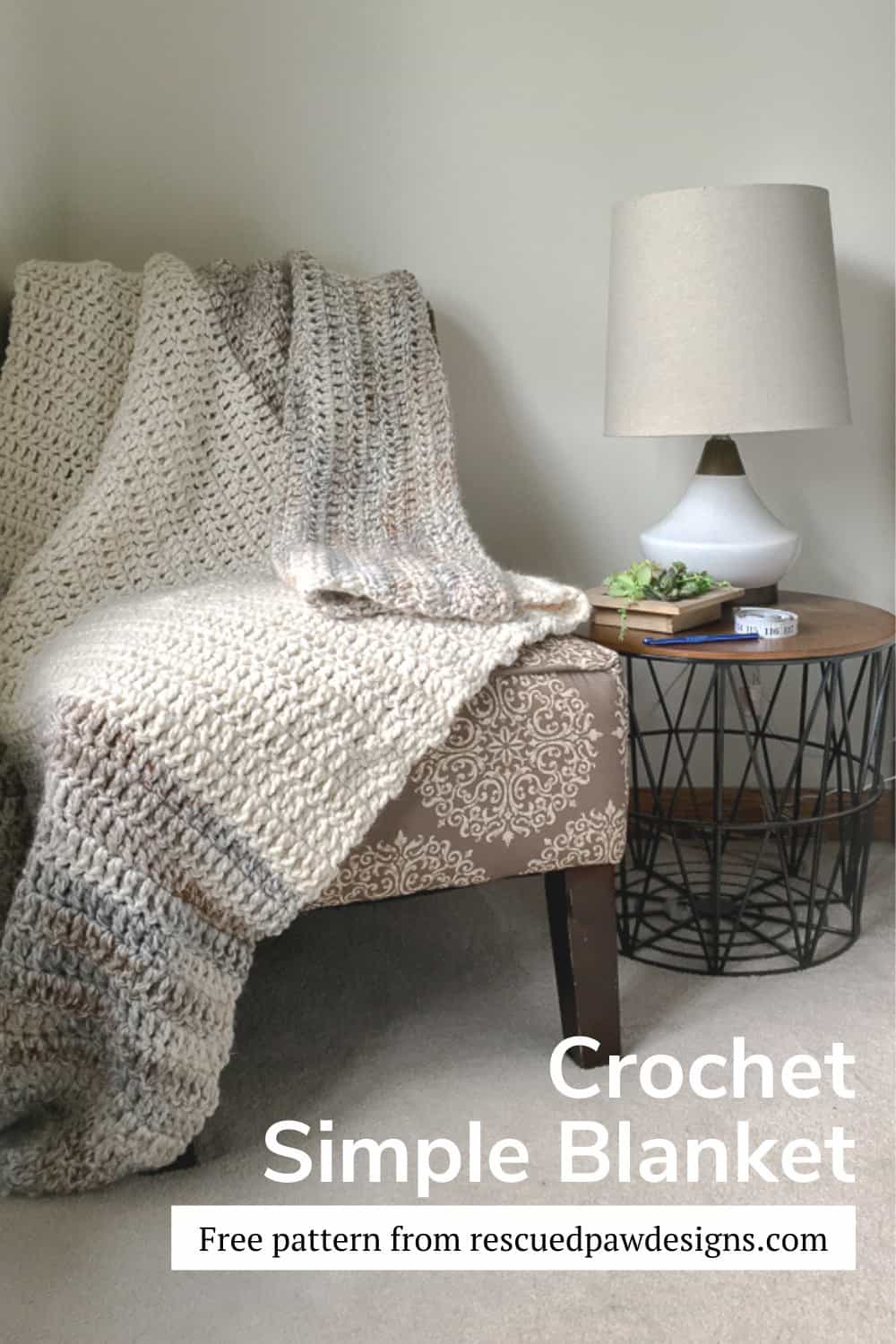 If you love making fast & easy crochet blankets and throws, then this chunk yarn pattern is for you! And the best part? You can find the free pattern here on the blog, or the ready to print blanket pattern PDF version in my shop!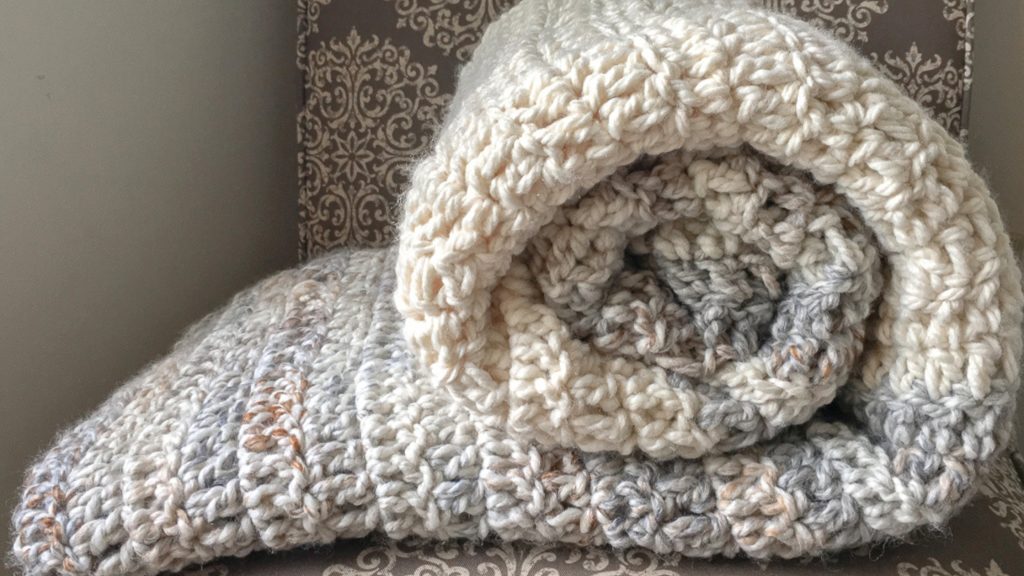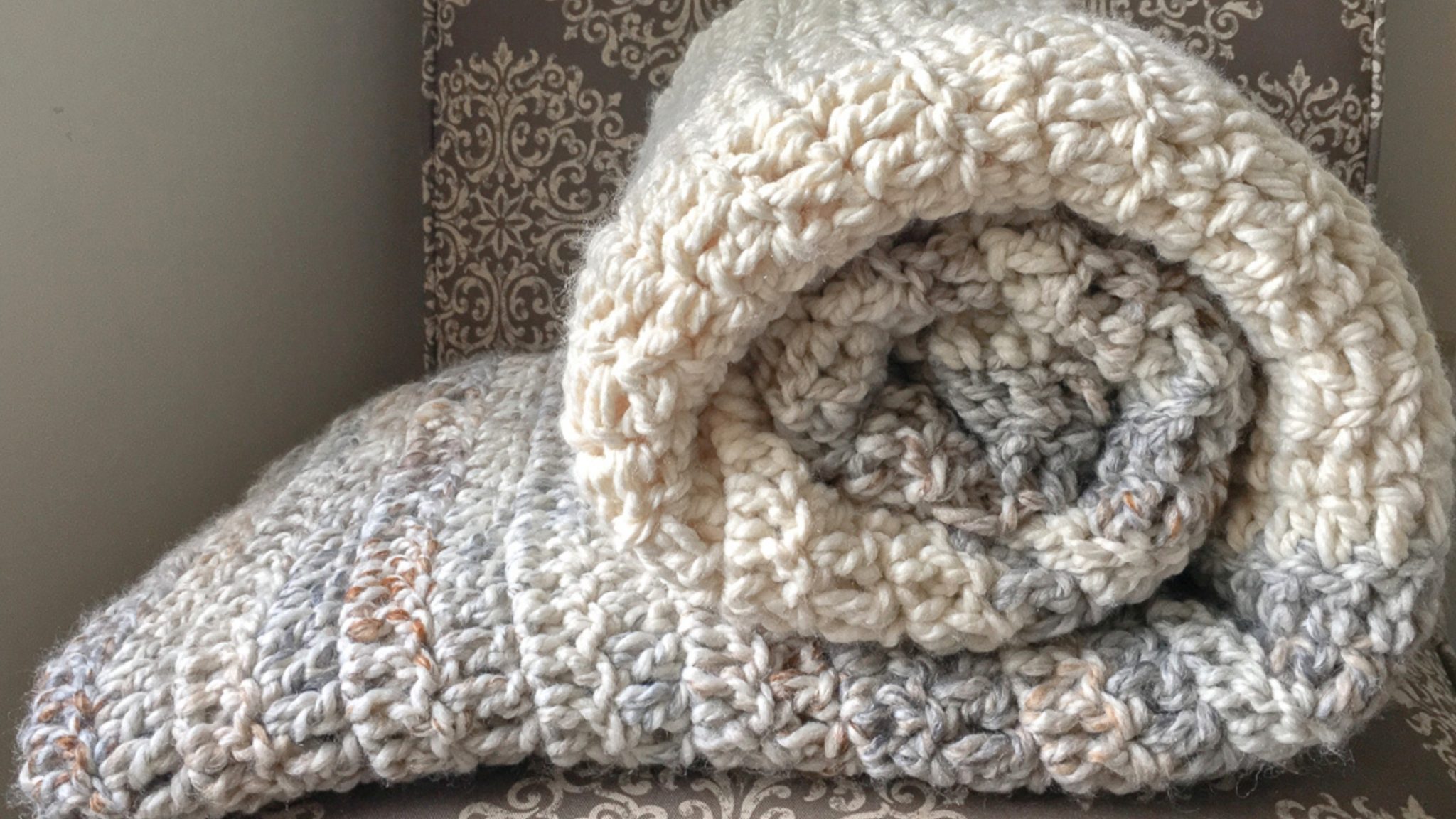 Double Crochet Chunky Blanket Pattern
This super simple pattern consists of only ONE stitch (the double crochet) and uses simple to crochet with chunky yarn!
Before you get started on this blanket, read on down to go over the double crochet stitch, learn about the yarn you'll want to use, and then you'll be ready to make your very own double crochet throw blanket!
Read on down to find the free pattern here on the blog to start crocheting a blanket today or purchase the printable PDF here that includes how to make this beauty in eight different sizes!
Happy Crocheting!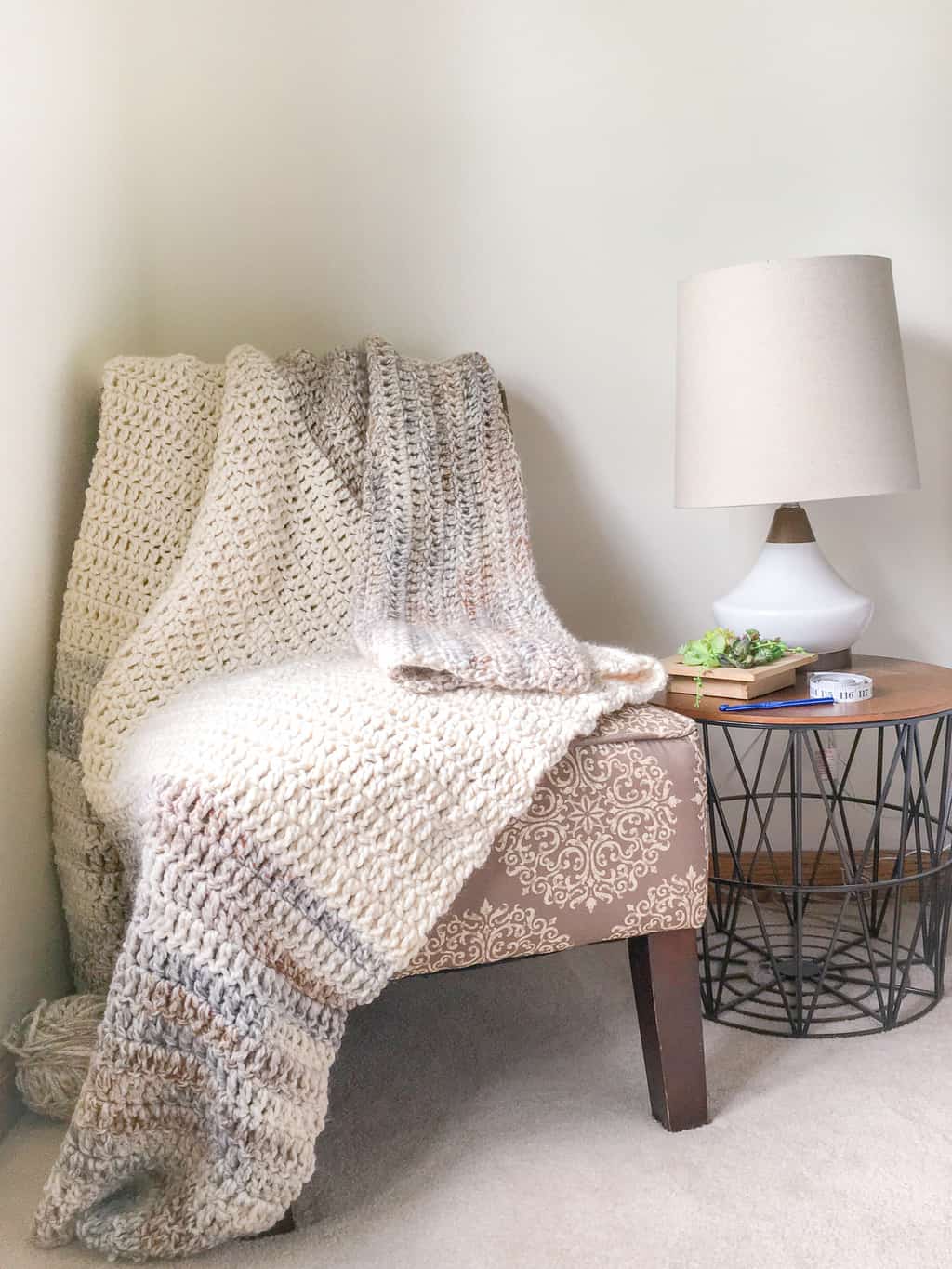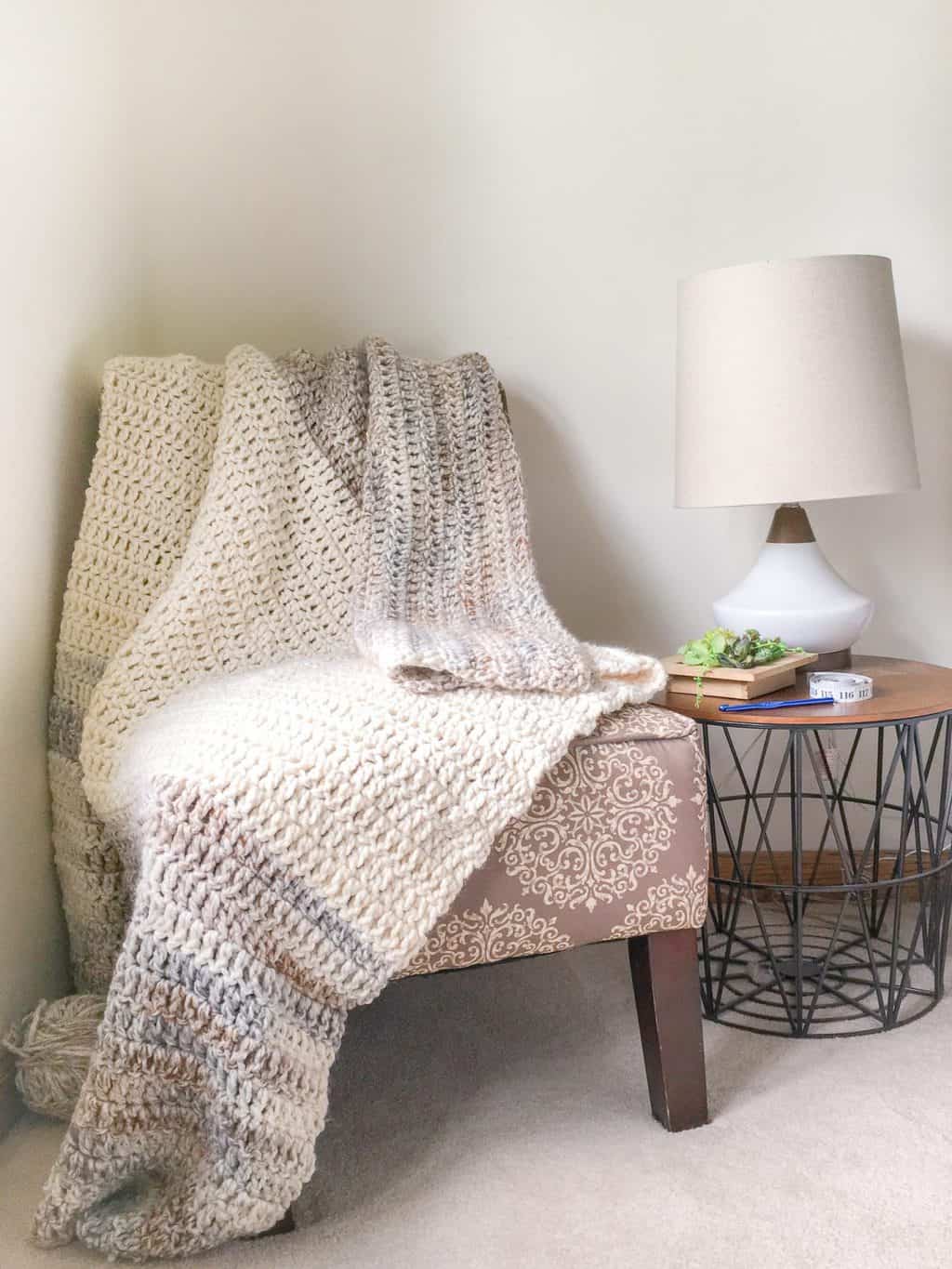 How Do I Make a Double Crochet Stitch?
The double crochet is a basic crochet stitch that is one of the first stitches beginner crocheters learn.
The double crochet stitch is sometimes referred to as DC in patterns as an abbreviation, and I will also do the same in the blanket pattern below. The abbreviations will become more comfortable in your vocabulary and easier to read as you become familiar with the terms. 🙂
Be sure to get familiar with the DC by browsing through the blog post & video below that are all about the DC stitch in crochet.
Or take a look at the step by step DC stitch tutorial below made just for this chunky blanket!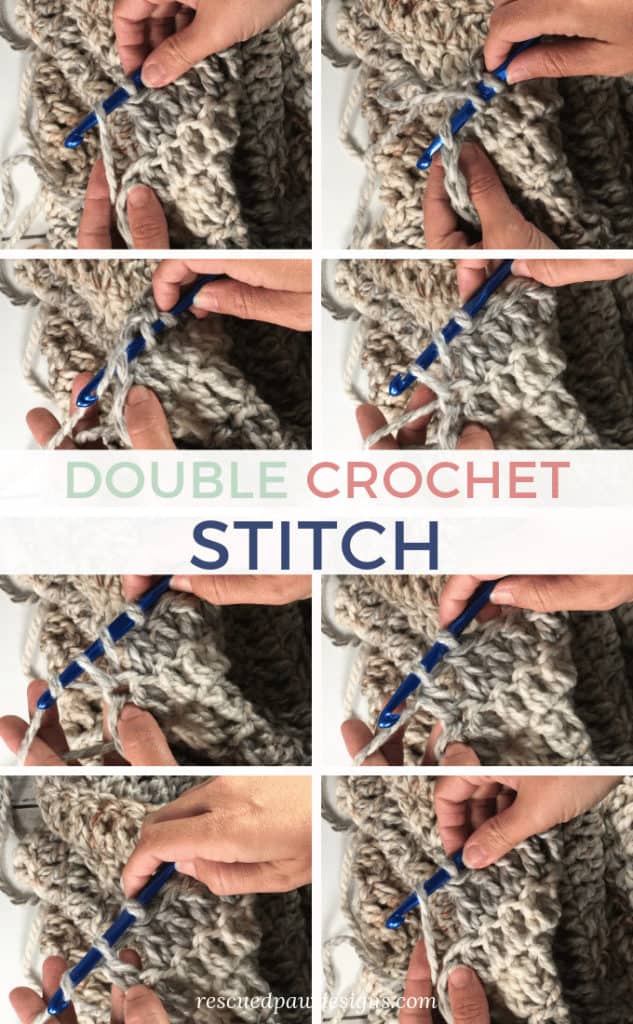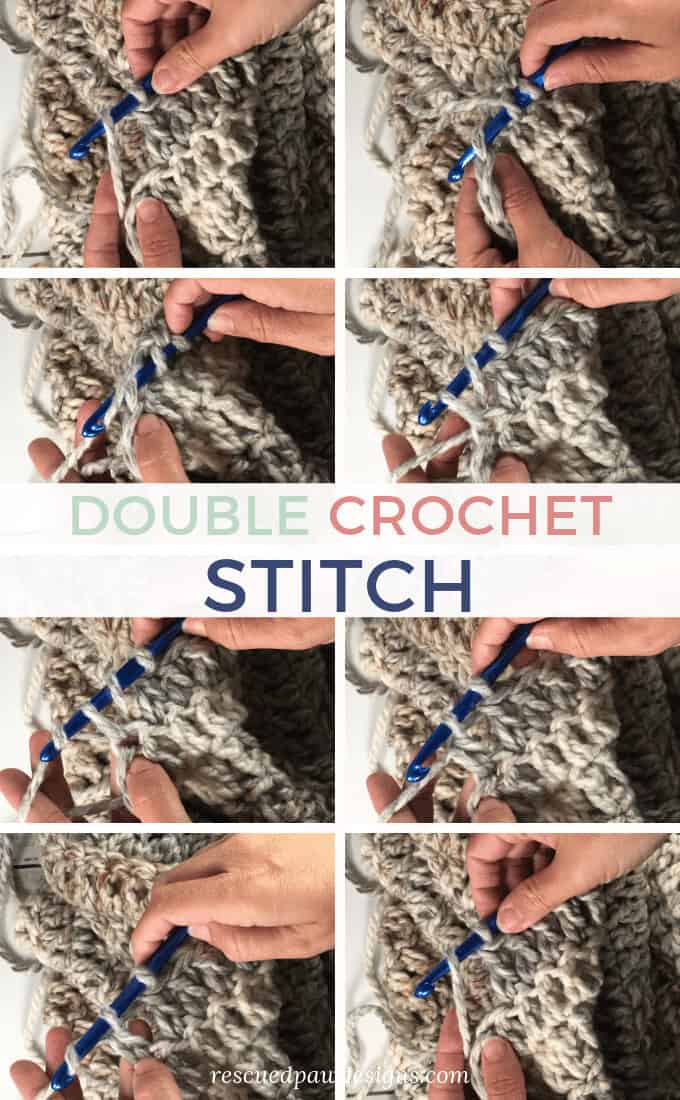 Once you have mastered the DC stitch, you will be ready to get started on this blanket! But first, let's talk about yarn! Yeah!! My favorite part!
The Yarn That Makes This Blanket Work up Fast!
This double crochet blanket works up extremely fast because of the chunky Wool-Ease Thick & Quick Yarn by Lion Brand that I used.
Each double crochet stitch worked up with this yarn takes up more room than a typical worsted weight double crochet stitch, which essentially means you are done faster with a blanket when you use bigger yarn!
I used the colorway Fossil & fisherman for my blanket, but any color would look fabulous in this pattern! You can do all one color of yarn for your afghan or more than one like I used.
I didn't stop at specific rows. I just crocheted until colors were done and then added in a new skein. You could do the same or switch it up however you like.
I linked up a few of my favorite yarns (which happen to be the ones that I used!) below for you to take a look at and decide on what colors you will pick.
Ready to Get Started?
Now that we have the double crochet stitch down and the yarn & hook handy, it is time to get started! Read on down to find the full (and let's not forget beginner-friendly) DC blanket pattern!
If you'd prefer a printable PDF with all eight sizes included, you can purchase one for the price of a fancy coffee.
Happy Blanket Crocheting!
Free Double Crochet Blanket Pattern in Eight Sizes
Skill Level: Easy
Materials
Wool-Ease Thick & Quick from Lion Brand or any super bulky 6 weight yarn (see yardage needed in chart below)
9 mm crochet hook
Large metal yarn needle
Scissors
Crochet Abbreviations
Gauge
Gauge Swatch Pattern:
Ch 9, Dc into the third ch from the hook and into every ch across, turn. (7)
Ch 2, dc in to the first dc st, dc into every st across, turn. (7)
Ch 2, dc in to the first dc st, dc into every st across, turn. (7)
Notes
Written in standard US terms
Change the size by chaining any # to begin
Ending st counts are in () at the end of the rows in the pattern.
Blanket Sizes & Yardage
| | Height | Width | Starting Stitches | Rows Needed | Total Yardage | Skeins. Needed of WET&Q |
| --- | --- | --- | --- | --- | --- | --- |
| Lovey | 12 | 12 | 24 | 9 | 56 | 1 |
| Stroller | 35 | 30 | 56 | 26 | 406 | 4 |
| Receiving | 40 | 40 | 73 | 30 | 618 | 6 |
| Baby | 52 | 42 | 76 | 39 | 844 | 8 |
| Throw | 60 | 52 | 94 | 45 | 1206 | 12 |
| Twin | 90 | 66 | 119 | 68 | 2296 | 22 |
| Full/Queen | 90 | 90 | 161 | 68 | 3130 | 30 |
| King | 108 | 108 | 192 | 81 | 4508 | 43 |
The DC Blanket Pattern
Written in Lovey, Stroller, Receiving, Baby, Throw, Twin, Full / Queen & King
Foundation: ch 24 (56, 73,76, 94, 119,161, 192)
Row 1: in 3rd ch from the hook dc, dc in each st across, turn the work. 22 (54, 71, 74, 92, 117, 159, 190)
Row 2: ch 3, in 1st st make a dc, dc into each st across, turn. 22 (54, 71, 74, 92, 117, 159, 190)
Row 3-?: repeat row 2 for the size needed for blanket size being used from the chart above.
Finishing: To finish the blanket fasten off the yarn and weave in loose ends throughout with a yarn needle.
Tip: Be sure the gauge is followed and use a measuring tape to measure the size of your blanket.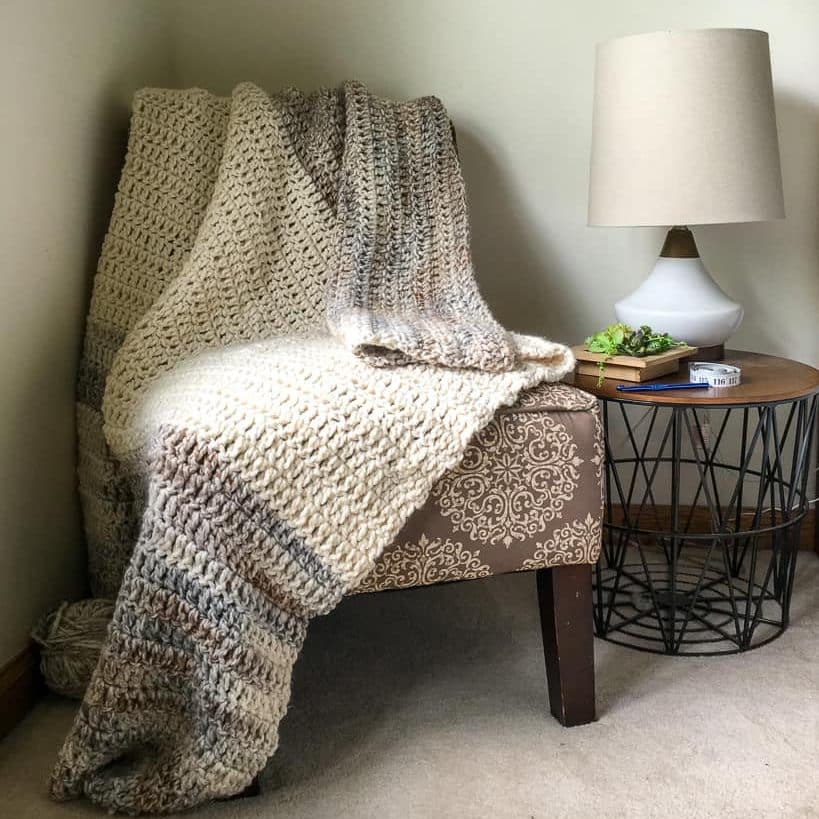 You are Done With Your Blanket!
Congrats on finishing this blanket! If you prefer to add a border, I'd suggest a simple single crochet border with three single crochets in each corner. Watch the video tutorial below on how to add a border to a crochet blanket. If you have an ad blocker installed it may not show up.
[adthrive-in-post-video-player video-id="YElaePX4″ upload-date="2020-09-18T19:43:21.000Z" name="Easy Crochet Border Tutorial for a Blanket.mp4″ description="Learn how to crochet a simple border on a crochet blanket." player-type="default" override-embed="default"]
If you do decide on an edge, you will need more yarn that indicated in the pattern above.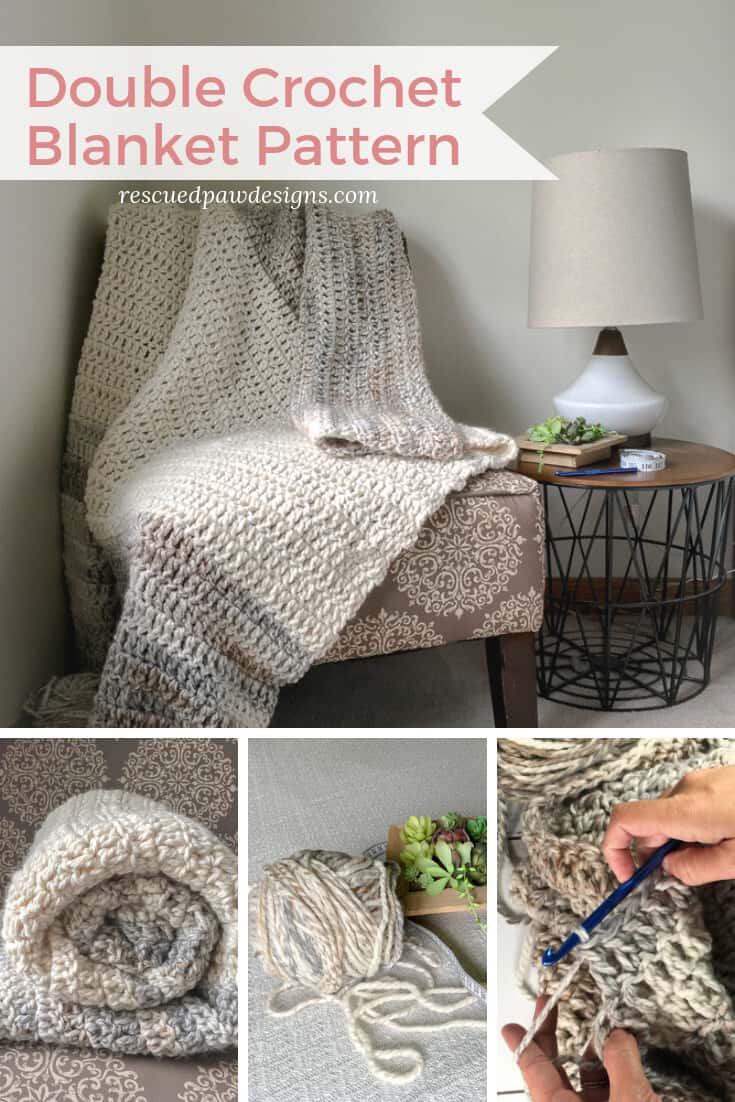 Do you want to crochet even more crochet blankets? If so, try the chunky crochet throw, Elise's single crochet blanket or check out the blanket archives for over 100 free blanket designs.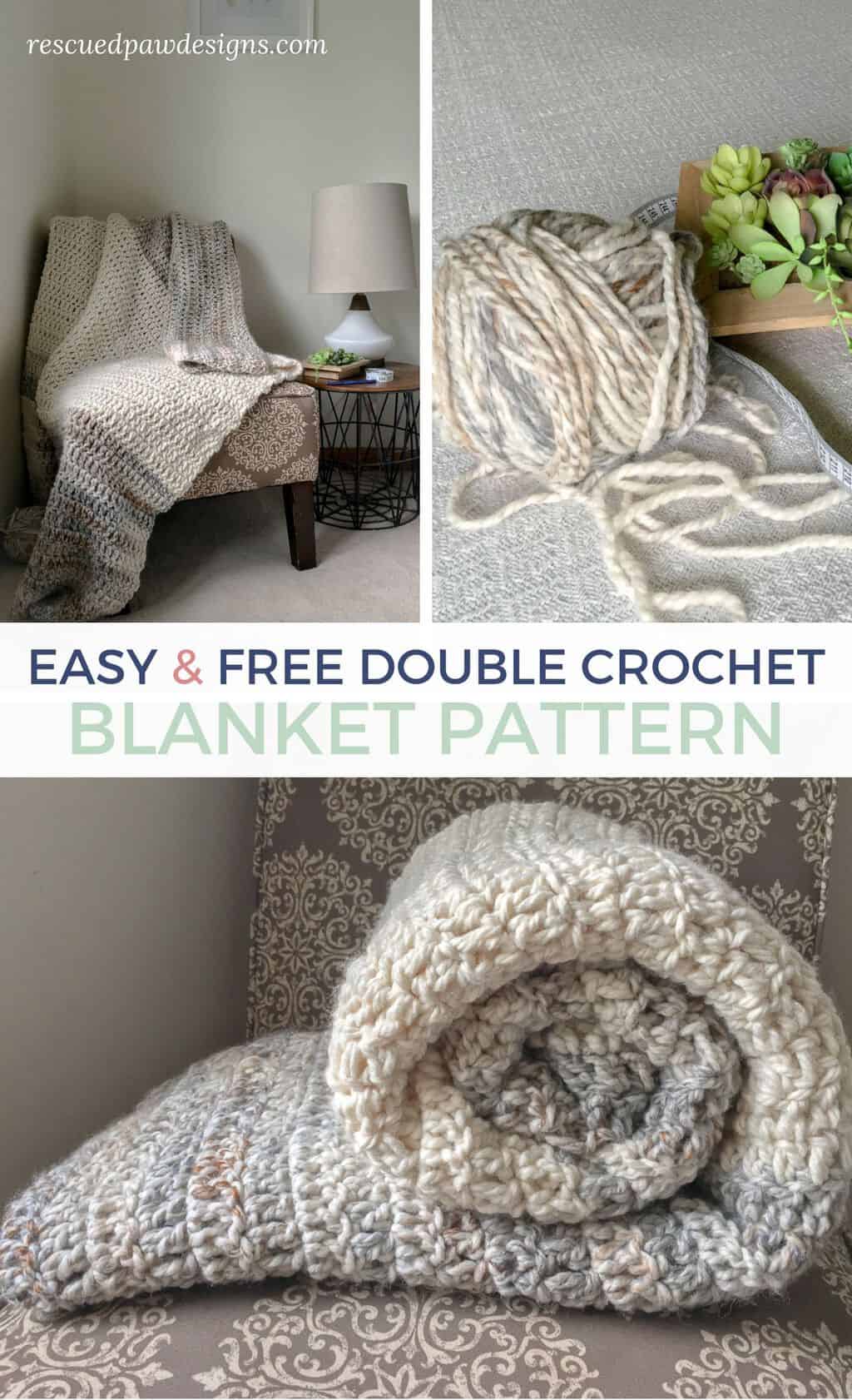 You May Also Like These Free Crochet Blanket Patterns