Defining Crochet Pattern Skill Levels
All crochet patterns listed on EasyCrochet.com follow the difficulty rating system developed by the Craft Yarn Council (CYC). This rating system is a way to let crocheters know which patterns they should be able to make at different skill levels. Which skill level you're in depends on your experience, your crochet knowledge, and the challenges you are willing to take.
These skill levels begin at the easiest, with Basic. They then increase steadily, getting more difficult, first going to Easy, then Intermediate, then finally to Complex.
Unfortunately, the CYC provides precious little details as to why a crochet pattern should be classified as one difficulty or another. This all they offer to help with that decision process:
| Level | Description |
| --- | --- |
| Basic | Projects using basic stitches. May include basic increases and decreases. |
| Easy | Projects may include simple stitch patterns, color work, and/or shaping. |
| Intermediate | Projects may include involved stitch patterns, color work, and/or shaping. |
| Complex | Projects may include complex stitch patterns, color work, and or/shaping using a variety of techniques and stitches simultaneously. |
But what really constitutes a "basic stitch", or a "simple stitch pattern"? Well, I had those same questions when I began crocheting, so I set out to create more descriptive categories for crochet patterns.
This process should ultimately help me and my partner designers make better decisions when classifying our patterns.
Anyway, here is what I've come up with. It comes from a mix of what the Craft Yarn Council lists, mixed with my experiences and research. Please let me know in the comments or via my contact form if anything seems off!
Learn To Crochet!
My free 4-week class teaches someone how to crochet from start to finish. This free masterclass was specifically designed for those that have never crocheted before.
1. Basic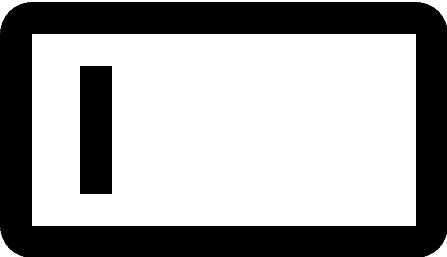 Also known as Beginner or Novice. This category of crochet patterns should feature only one stitch, one color, and feature no difficult shapes. This is where all people who are learning to crochet start out at.
The most basic of patterns like a washcloth or dishcloth seem to be perfectly suited for this category. However, simple blankets, hats, and scarves will also fit into this knowledge bracket as well.
Basic Stitches
Only these most basic of crochet stitches should be featured in a Basic level crochet pattern.
Basic Techniques
The CYC says that basic sewing along with simple increases and decreases are also allowed at this level.
An increase will add one or more stitches in a row, while a decrease will subtract them from your row. However, in this skill level, we stick with the same basic crochet stitches listed above, but limit them to only a single decrease or increase.
When you combine two stitches together (2tog), you are effectively performing a decrease (dec), which will turn 2 stitches into 1.
And when you want to increase (inc) the number of stitches, you'll add two stitches where you'd normally only add one. This will make your fabric increase in size. You may also see this referred to as a cluster, a shell, or an increase. But all three terms mean the same thing in this instance.
Single Crochet 2 Increase (sc 2 inc)
Half Double Crochet 2 Increase (hdc 2 inc)
Double Crochet 2 Increase (dc 2 inc)
A great example of a basic crochet pattern is our Single Stitch Baby Blanket.
Beginner Tutorials
We have quite a few beginner tutorials on EasyCrochet. We explore everything from yarn to pattern symbols. Here are some of my favorites that should help anyone who is just beginning to crochet:
---
2. Easy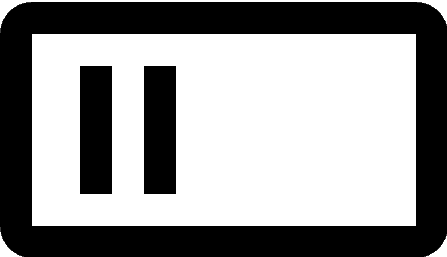 Also known as Advanced Beginner, the Easy skill level is slightly more difficult than Basic patterns. These crochet patterns can use anything from the basic list in addition to slightly harder stitches, more than one stitch, or change colors.
Easy Stitches
Easy Techniques
The crochet techniques allowed in Easy patterns include:
Basic Shaping – This will likely require more than 1 increase or decrease at a time. You will find yourself doing this with more tightly fitting beanies or with simple chevrons.
Combining Multiple Stitches – To create a unique texture on a blanket or scarf you can combine stitches either row-by-row, or stitch-by-stitch. Another example would be if you were to create a border around a blanket.
A great example of an Easy crochet pattern is our warm afghan blanket that uses both the single crochet and double crochet stitches to create a nice texture.
---
3. Intermediate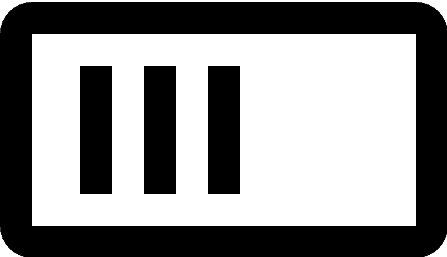 Intermediate or Advanced crochet patterns ratchet up the skill level to just below what an expert would have. This is the level where most hobby crocheters find themselves.
An intermediate crocheter will know all basic stitches by heart, and will occasionally use techniques like a magic circle or stitches like the bobble, popcorn, or waffle.
Intermediate Stitches
… all Basic stitches, plus:
… all Easy stitches, plus:
Double Treble Crochet (dtr)
Triple Treble Crochet (trtr)
Quadruple Treble Crochet (qtr)
Intermediate Techniques
The crochet techniques allowed in Intermediate patterns include:
A great example of an intermediate crochet pattern would be my Josie Chunky Scarf. It uses back loops, decreases, and multiple stitches.
---
4. Complex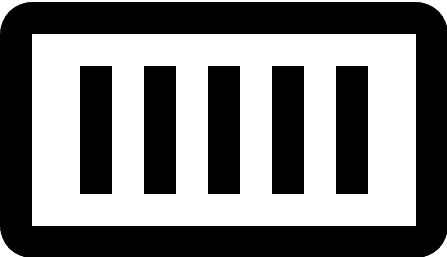 Crochet patterns being labeled as either Experienced, Expert or Complex typically are a result of an assembly of multiple pieces.
Being that our name is not Hard Crochet, we don't typically make many of these types of patterns. However, this skill level is common when sweaters are built in multiple pieces or with more detailed amigurumi patterns.