Crochet Velvet Headband Pattern
If you have been looking for a quick headband crochet pattern for velvet yarn, then this pattern is it! This crochet headband is a beginner-friendly pattern that takes little time to crochet.
Since this velvet headband works up fast and uses only minimal yarn you can make quite a bit of these cuties with just one skein of yarn.
Planning on making more crochet headbands or ear warmers? Try the knotted headband or the puffed ear warmer for your next crochet pattern!
I hope you enjoy this easy headband pattern and Happy Crocheting!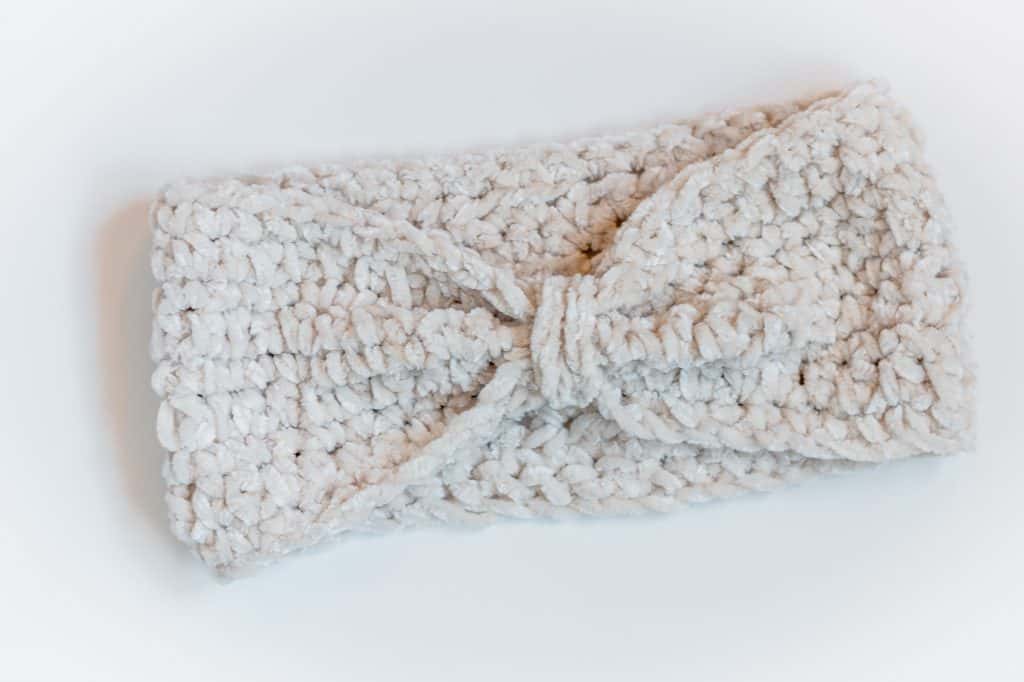 The Velvet Yarn for This Headband
For this headband, I used Bernat Velvet Yarn in the color Cream, which is extremely soft and comes in a big skein size of 315 yards! Skeins with large yardages are always a positive when working crochet projects, so you know you'll always have enough on hand to finish a pattern.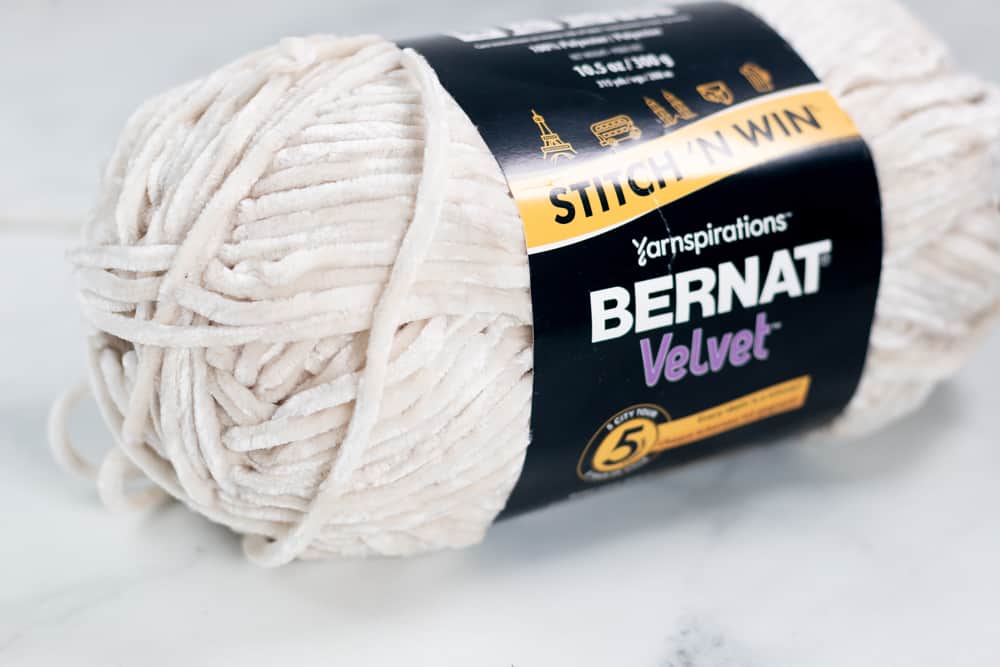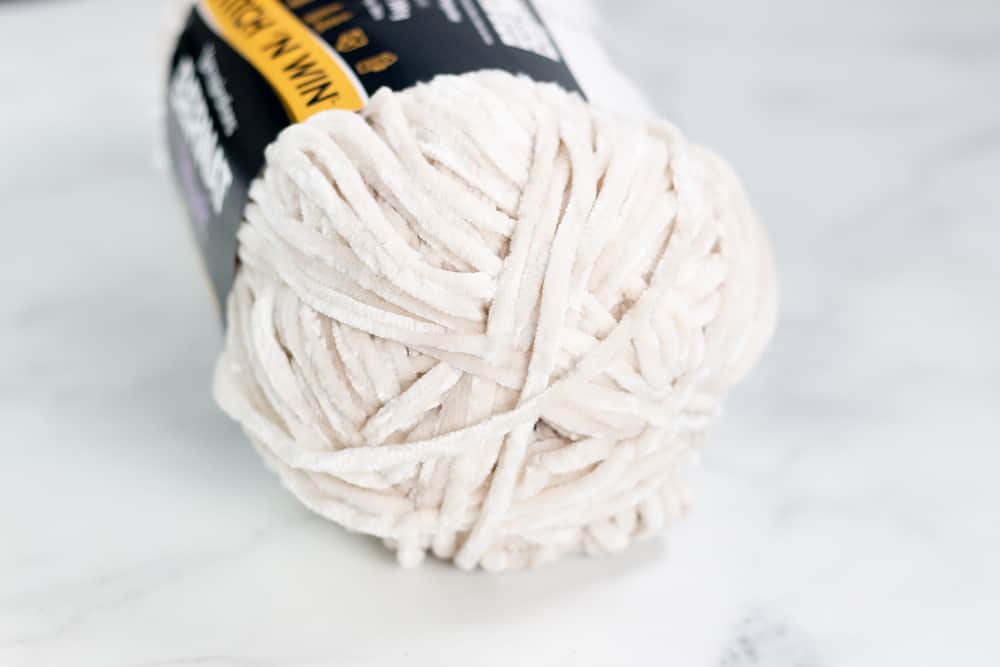 If you have ever worked with velvet yarn then you will know that it has a tendency to worm (or pull away) from the fabric and create loops. I figured out that the fewer loops you make with this yarn the better hence why this whole pattern is worked in single and half double crochets.
Even though it has this flaw I still love it anyway! This yarn is super soft and cozy which makes it a great one to make a winter accessory with. If you don't mind working with basic stitches then this is the yarn for you!
I used a 5.5 mm crochet hook even though the yarn label said to use a 6.5 mm. Again, the problem with the bigger hook was worming and with trial and error realized that a smaller hook is ALWAYS better.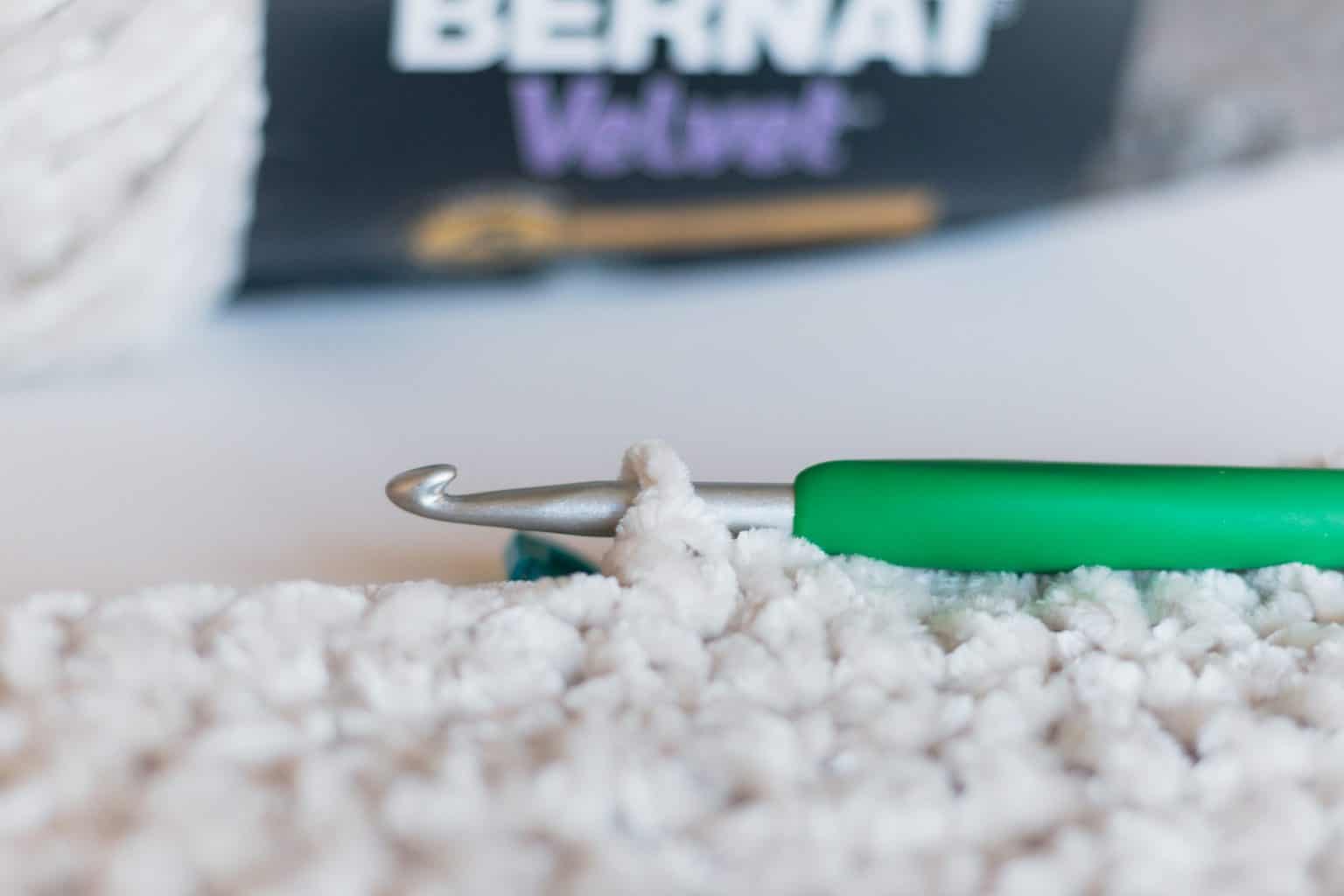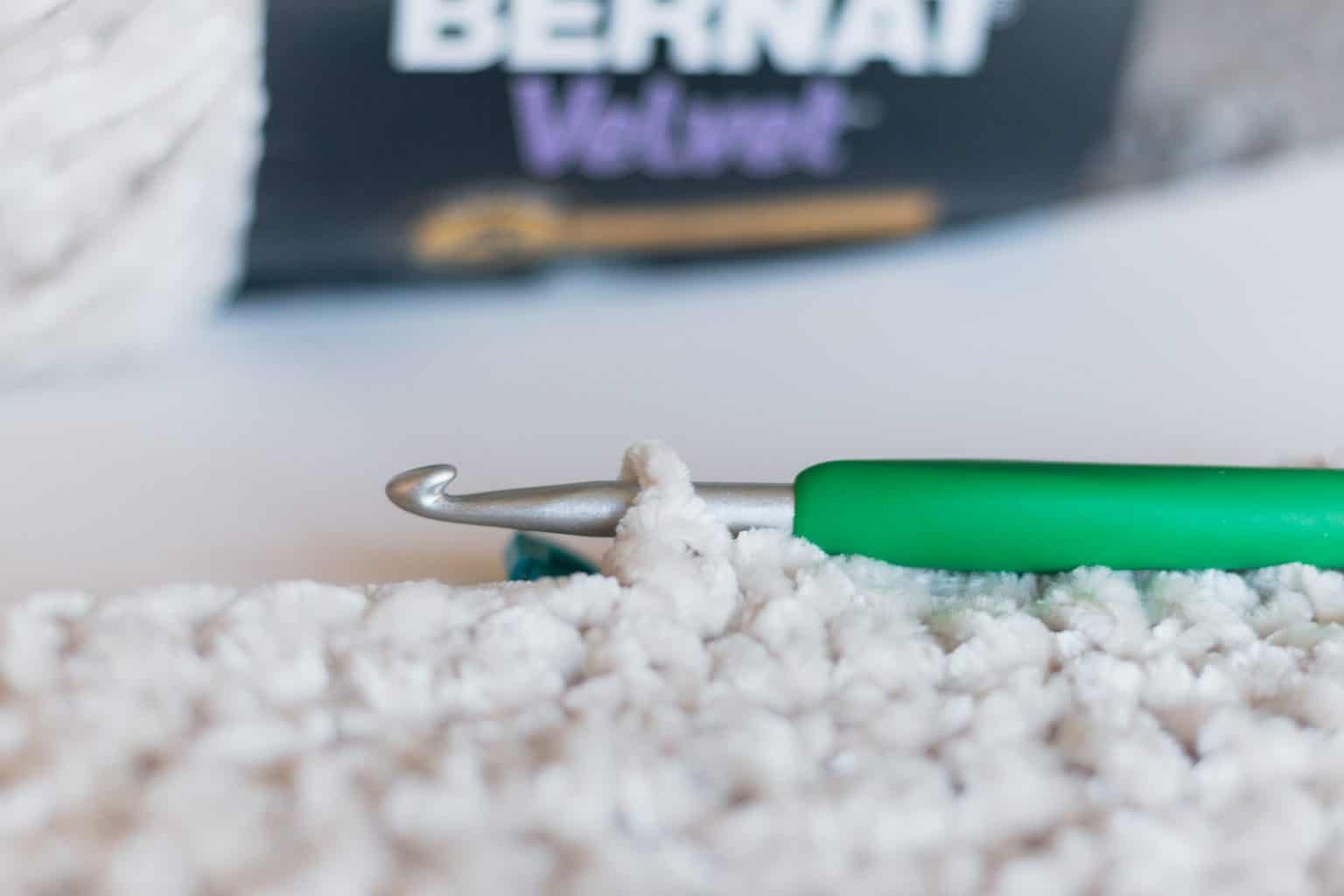 How to Change the Size of a Crochet Headband
To change sizes in this pattern you will just crochet an even number chain to the size you need. I wrote up an article about how to make a headband/ ear warmer to any size, which will be a great reference for this pattern.
Also, I have included each size written down below in the pattern. See the pattern notes and instructions for help.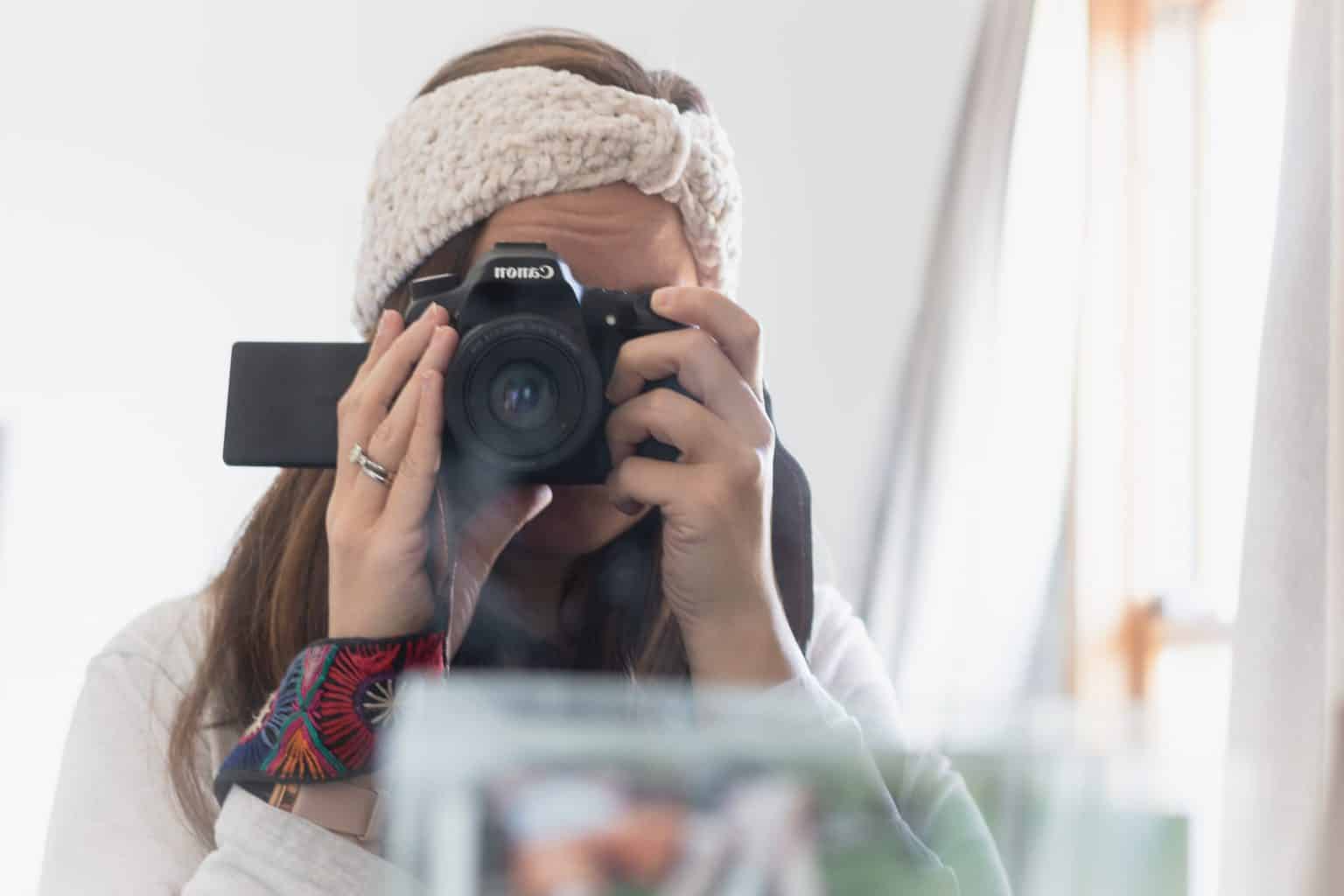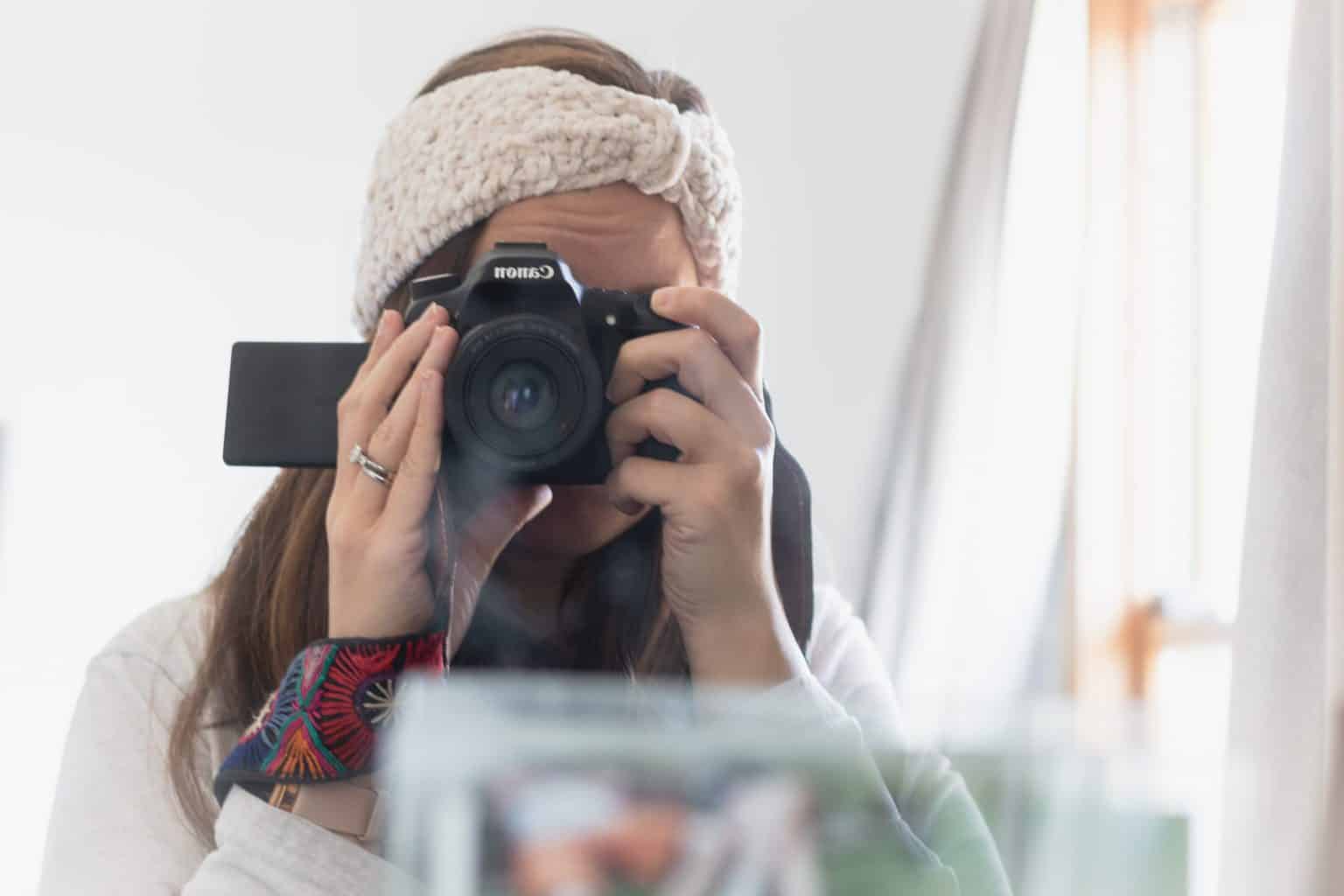 I hope you enjoy this pattern! Please feel free to join the Easy Crochet Facebook community group to share your finished design or ask any questions you may have or follow along with me on Pinterest, Instagram or Facebook!
I can't wait to hear from you.
Happy Crocheting!
Crochet Velvet Headband Pattern
Skill Level: Easy
Materials
5.5 mm crochet hook
Scissors
Yarn needle
Bernat Velvet Yarn (Cream) less than 50 yards (or any bulky 5 yarn)
Sizing
Keep in mind we are making them about 1 inch smaller than needed to give way for stretching that will most likely occur.
Sizes will be listed in parentheses in the pattern in the order listed below:
Baby: 13″ Circumference
Toddler: 15″ Circumference
Child: 17″ Circumference
Adult Woman: 20″' Circumference
Adult Man: 22″ Circumference
Gauge
If the gauge is not followed the sizing will not work as written. Gauge is important for proper sizing.
9 rows by 8 st's = 4″ x 4″
Gauge pattern: Ch 8, work pattern as written.
Crochet Abbreviations
SC = single crochet
HDC = half double crochet
CH = chain
SL ST = slip stitch
Notes
This headband is worked in a continuous round. Use a stitch marker to mark the last stitch of each round of the headband. Move it up every round.
Written in standard US terms.
The Bernat Velvet Headband Pattern
To Start: Ch(26,30,34,40,44) join to form a circle with an SL ST (26,30,34,40,44)
Round 1: SC into each ch around. (26,30,34,40,44)
Round 2: HDC into each ST around. (26,30,34,40,44)
Round 3: SC into each ST around. (26,30,34,40,44)
Round 4: HDC into each ST around. (26,30,34,40,44)
Round 5: SC into each ST around. (26,30,34,40,44)
Round 6: HDC into each ST around. (26,30,34,40,44)
Round 7: SC into each ST around. (26,30,34,40,44) (stop for baby, toddler, and child-size here)
Round 8: HDC into each ST around. (40,44)
Round 9: SC into each ST around, SL ST into the first ST of the round.(40,44)
Finishing:
CH 30
Fasten off leaving a long tail for weaving in and securing.
Wrap the chain around the middle of the headband.
Weave in the ends with a yarn needle and secure the wrap of the CH 30 by going back and forth three times in opposite directions on the inside of the wrap.
Fasten off and weave in the rest of the loose ends in the headband.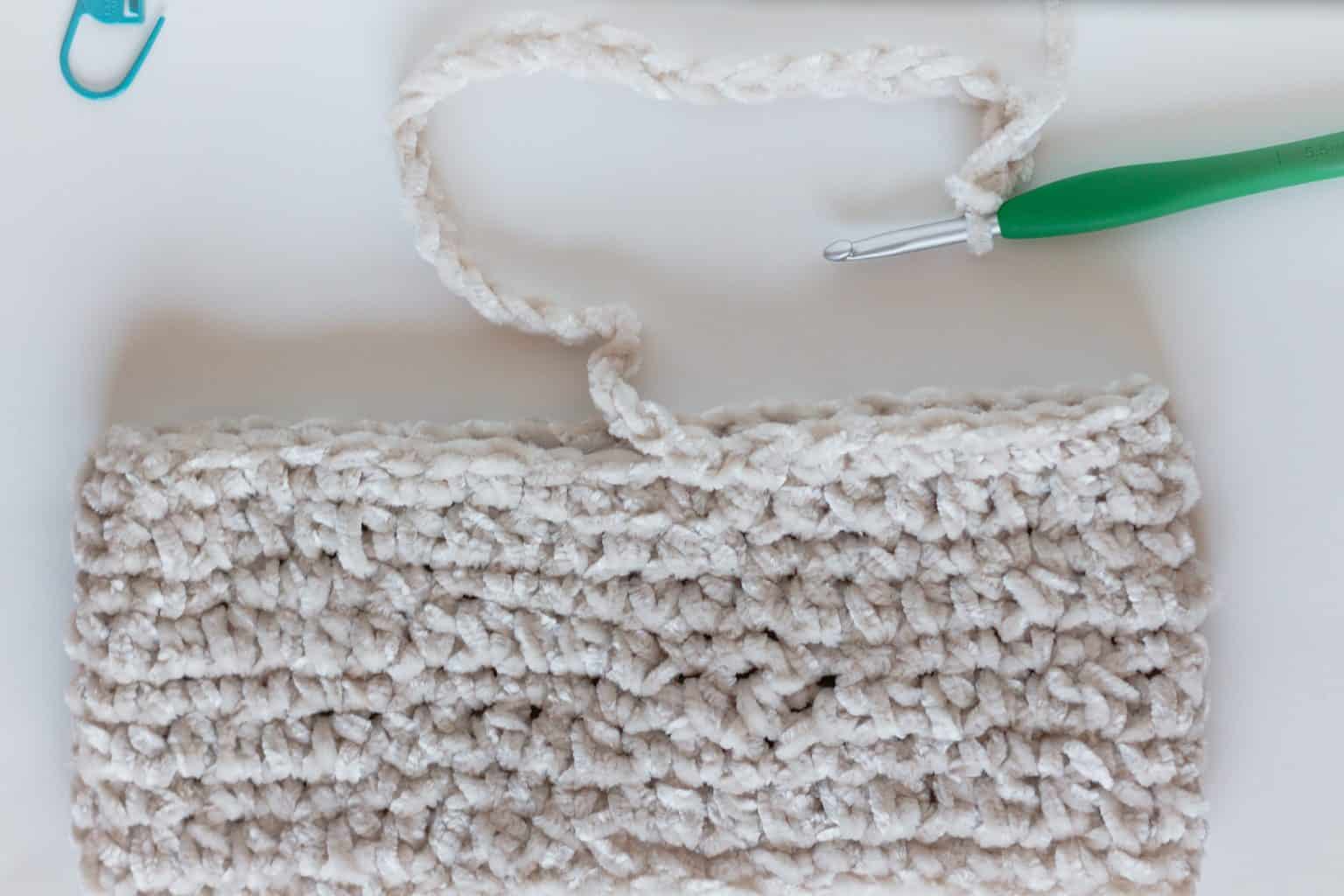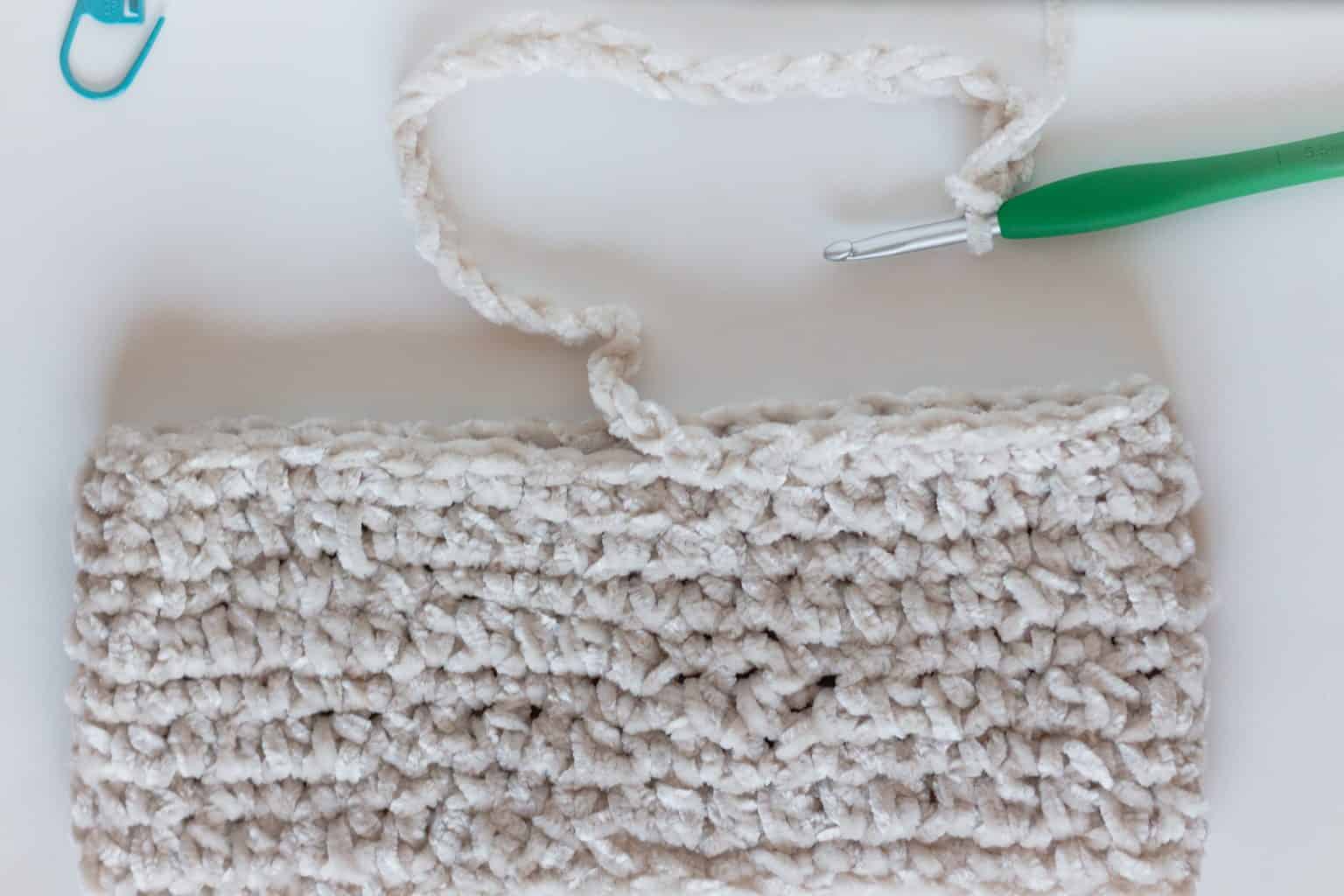 You Are Done!
I hoped you enjoyed this pattern and if you have any questions please feel free to join the Easy Crochet Facebook group. I can't wait to chat!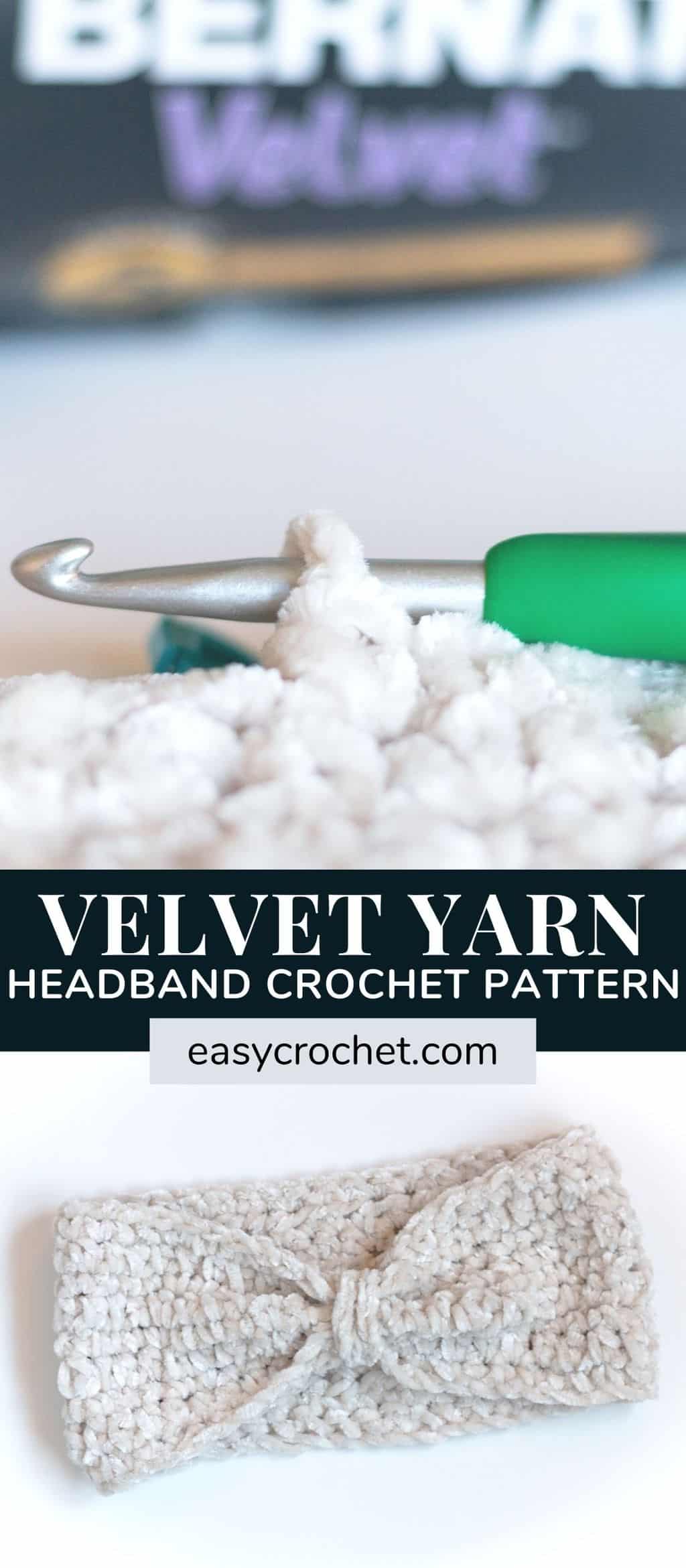 More Inspiration