Classic Crochet Patterns for Baby Booties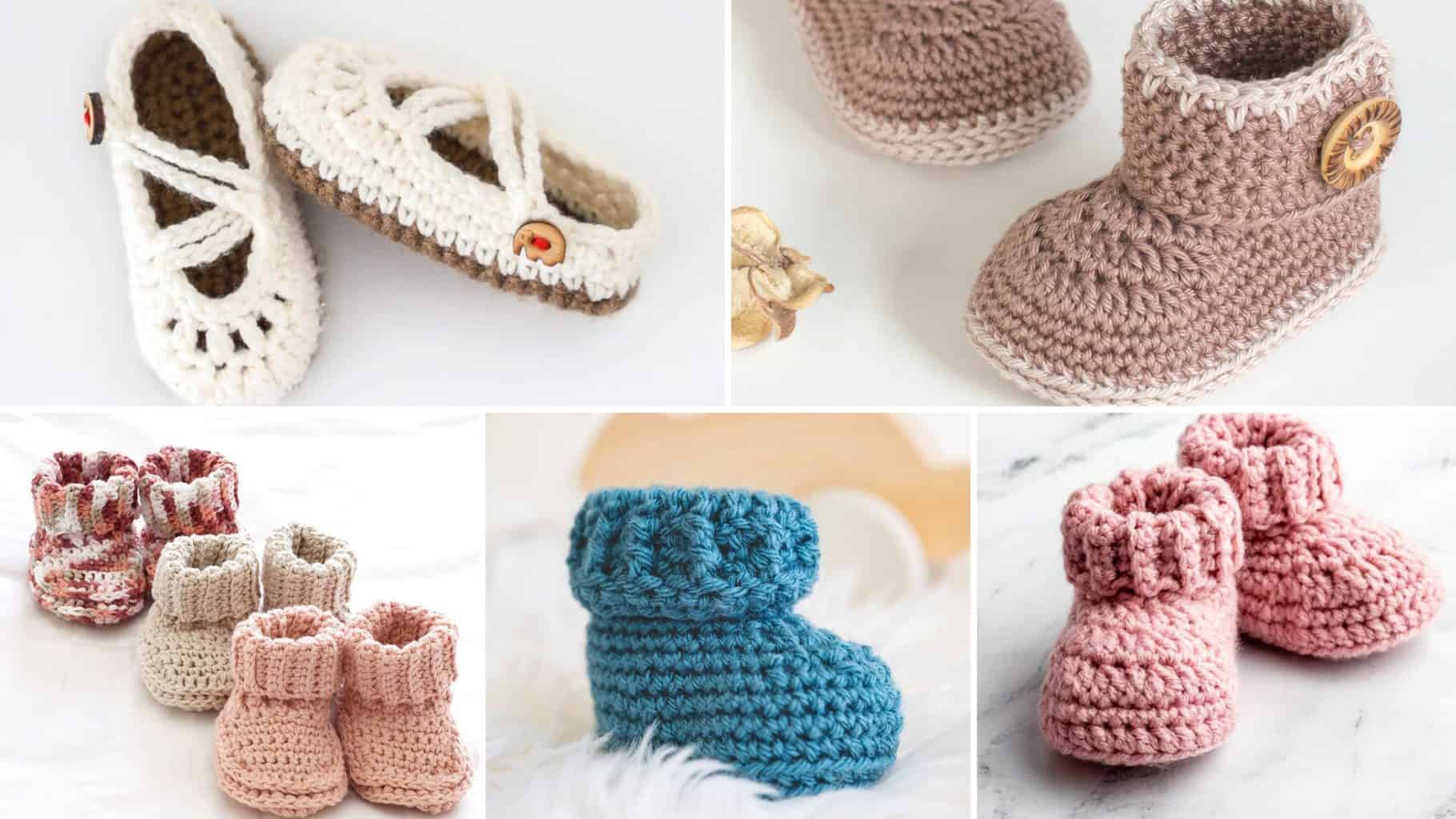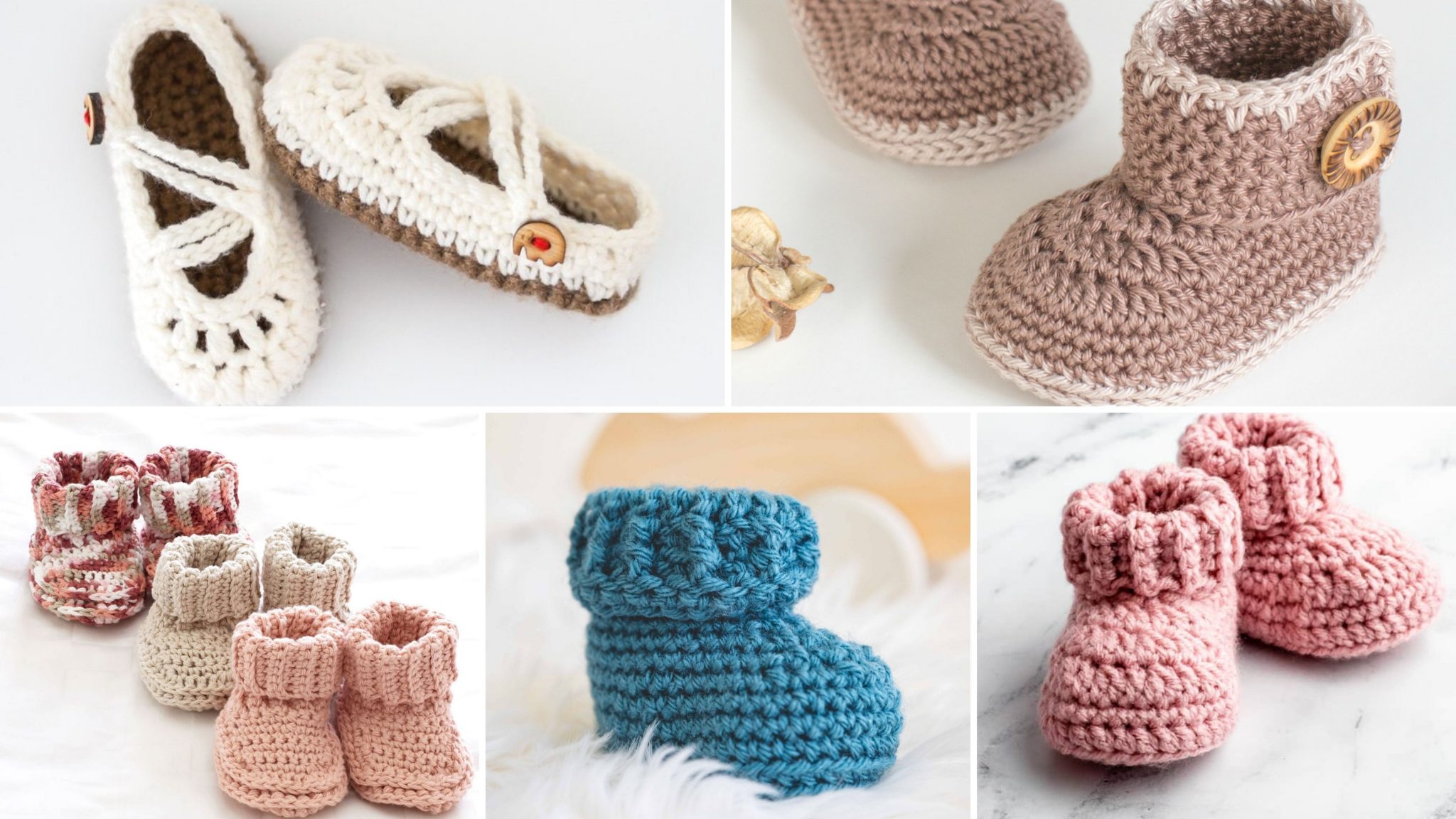 Are you looking for some easy crochet baby bootie patterns? If so, I've rounded up some of the cutest crochet booties you can make for a baby, and the best part is that they are all free crochet patterns!
Scroll on down to explore this great collection of free baby bootie patterns to crochet.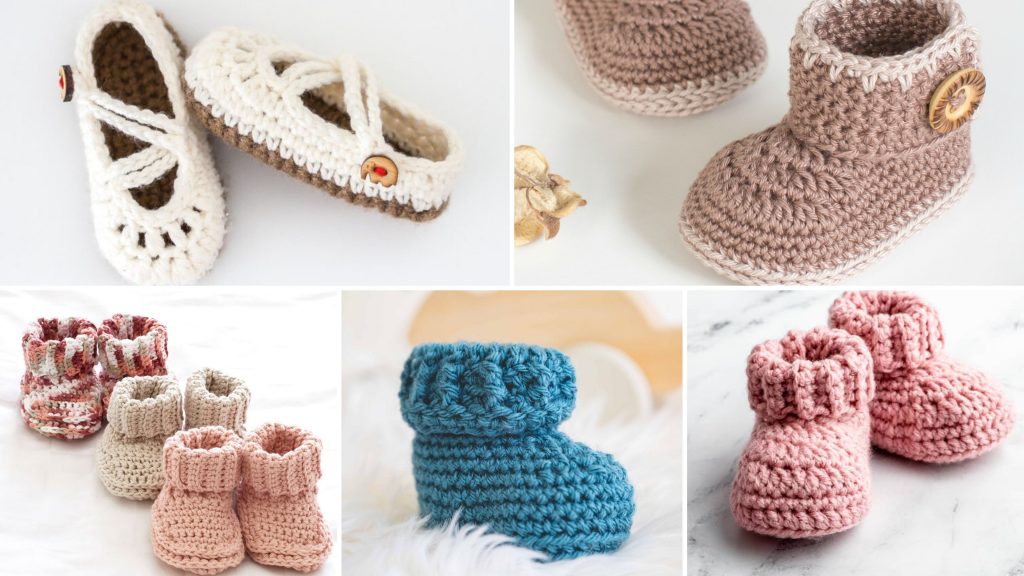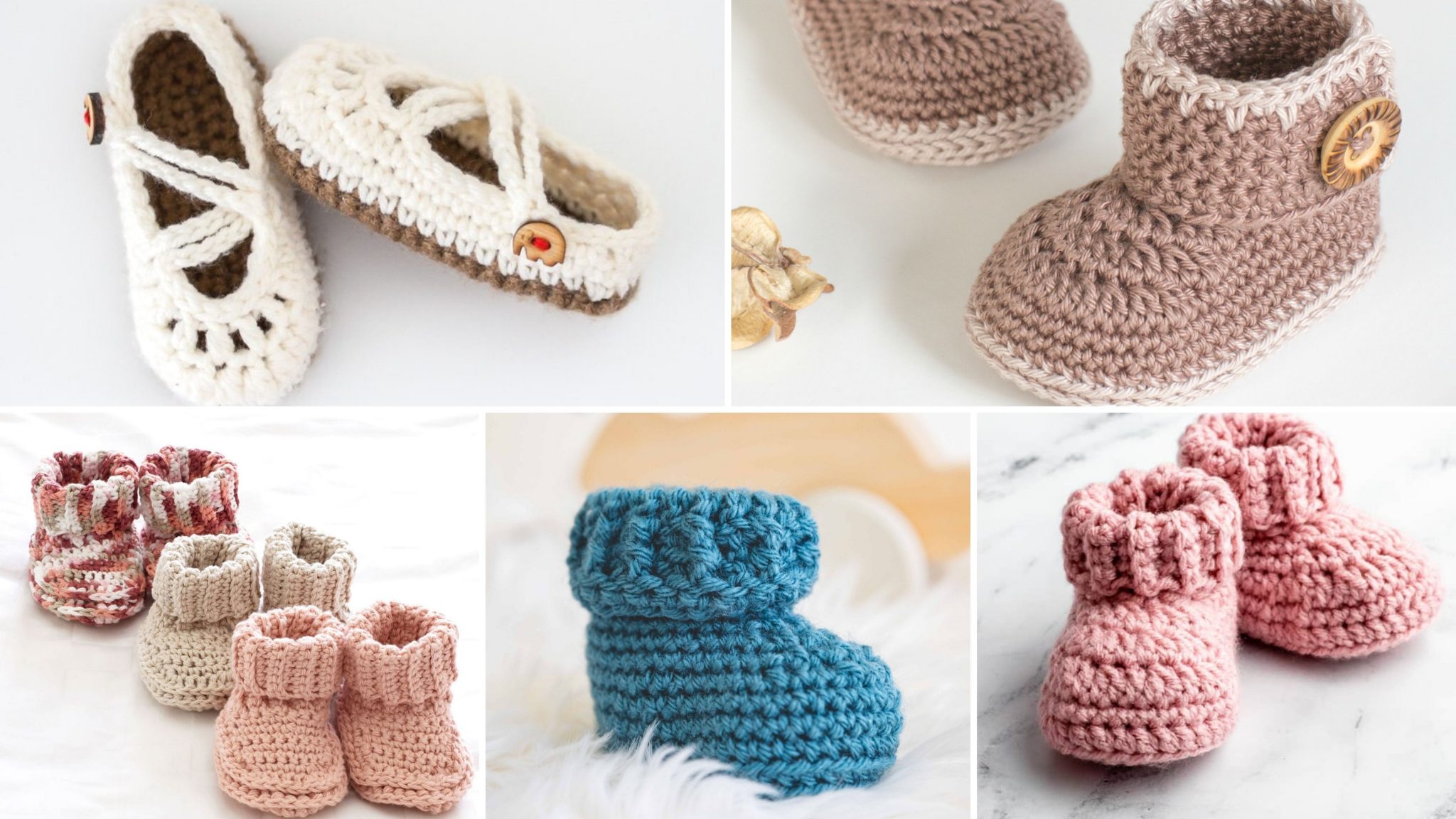 Easy Crochet Baby Bootie Patterns
Baby booties are probably one of the easiest and fastest crochet patterns to make for a Christmas, birthday or an adorable baby shower gift. They are quick, use little yarn and mostly simple crochet stitches.
Below, I rounded up a collection of adorable crochet baby bootie patterns, most of which are perfect for any skill level of crocheter to try. Most of which are beginner-friendly designs.
These crochet baby boot patterns mostly use basic crochet stitches, which means they are all super easy to crochet.
If you want a crochet baby pattern that takes less time, these baby bootie pattern collection will help you find your new favorite pattern.
The Stitches for Baby Booties
You'll want to have a knowledge of a few simple crochet stitches like the single crochet, half double crochet and double crochet stitch before you attempt to crochet one of these bootie patterns.
Learn more about some of these beginner-friendly stitches below, as well their abbreviations.
Double Crochet (dc):
Wrap the yarn over (YO) the hook, insert the hook into the specified st.
YO the hook again, draw the yarn through the st, so there are 3 loops on the hook
YO the hook again draw it through 2 loops, so there are 2 loops on the hook
YO the hook, draw it through the final 2 loops.
Single Crochet (sc):
Insert the crochet hook from front to back in the second chain from the hook or designated stitch
Bring the yarn over (YO) the hook and pull the yarn back through the chain (or stitch) from back to front (2 loops on hook).
YO and pull through both loops on the hook.
Half Double Crochet (hdc):
YO (yarn over) insert hook from front to back of the designated stitch, YO the hook and pick up a loop.
YO the hook and pull back through all three loops on the hook.
The Best Yarn for Baby Booties
When considering what yarn to use for a baby bootie, you will need to take think about what type of yarn would be best for a baby's sensitive skin.
For example, wool yarn would be scratchy and might irritate a baby skin. You should pick a soft yarn that is easy to wash and made with hypoallergenic fibers.
I love using Feels like Butta from Lion Brand. It is amazingly soft, washable and comes in a variety of beautiful colors that are perfect for a handmade baby shower gift like these crochet baby shoes.
I previously designed a baby blanket with it, and it is one of the softest blankets that I've ever made. I promise. You'll love it!
You could pair one of these crochet baby bootie designs with the baby afghan mentioned above and have a lovely baby shower gift combination that a new parent will treasure.
Ready to Get Started?
Keep on reading to learn to explore the collection of quick and easy crochet baby booties (some with video tutorials too!) that every Mom, Dad, and Grandparent will love.
---
Free Crochet Patterns for Baby Booties
---
---
---
---
---
---
---
---
---
---
I hope you enjoyed this collection of free crochet baby booties patterns, slippers, and shoes!
If you'd like to crochet more baby items for your little one, have a look at our free crochet baby patterns below.
More Free Crochet Baby Patterns
If you liked the baby booties crochet patterns above, then you may like these other baby-themed patterns as well.