Small Crochet Projects to Keep You Busy
Small crochet projects are a great way to get a project in when you have the itch to crochet but not a lot of time to make a bigger pattern like a blanket. This collection of small patterns are the perfect way to get the gratification of crocheting with just a little amount of time.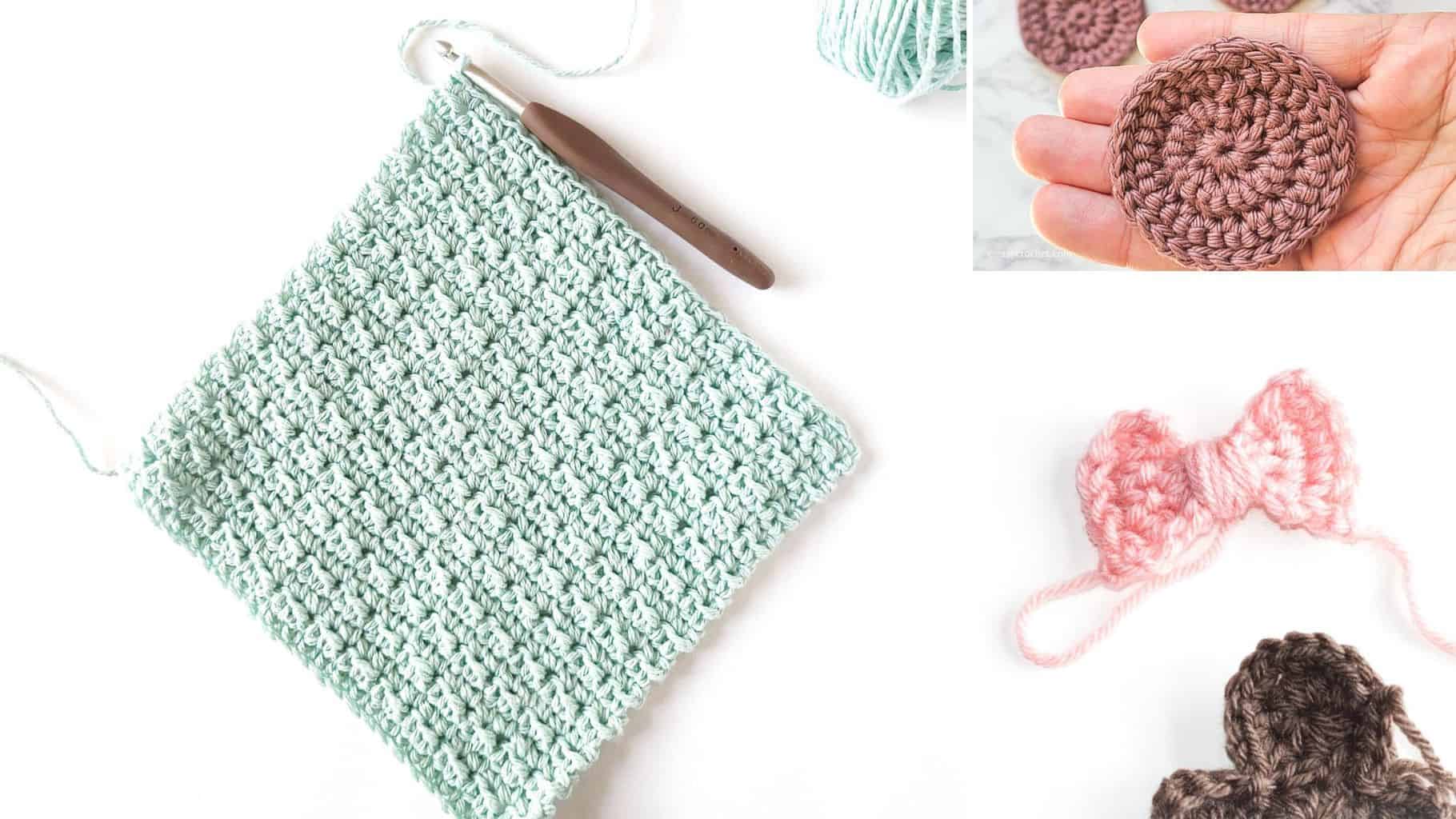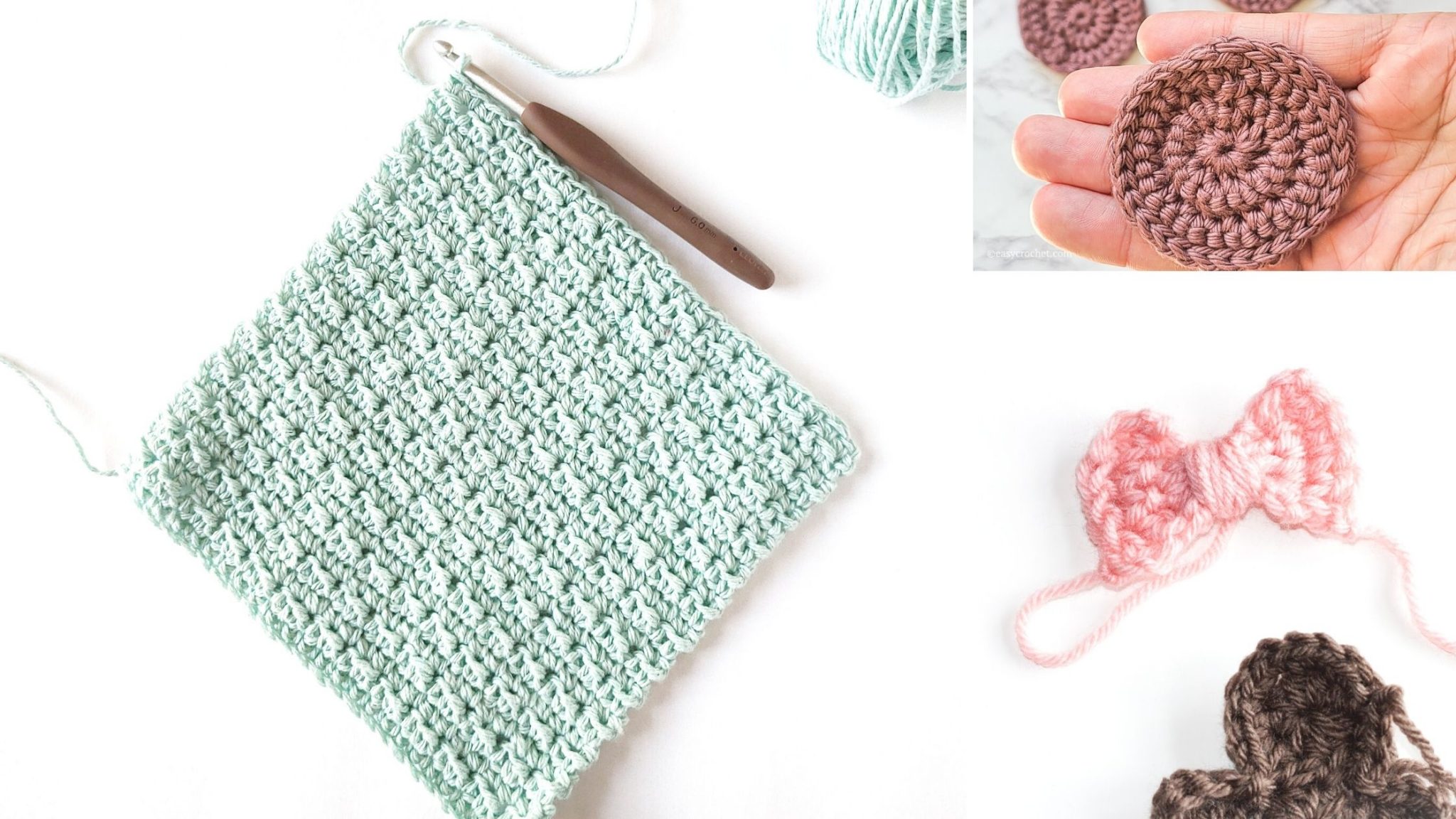 Why You'll Love Small Crochet Patterns
If you only have a small amount of time to crochet, then you are probably looking for small crochet patterns to try. If so, this collection of small (and quick) crochet patterns are perfect to make.
Not only are these crochet projects quick, but they use only a small amount of yarn, so they are great scrap busters for extra yarn you have lying around. So, that collection of yarn tails and scraps that you've been collecting will be put to good use!
Be sure to look over the yarn that is listed with each project, so you use a corresponding yarn fiber. You don't need to use the exact yarn listed, but one that is close would work great to get a similar outcome.
If you do make one of these easy projects, please let me know in the comments or over in the Easy Crochet Facebook group community.
Happy Crocheting!
Crochet Projects That Are Small, Quick & Easy
If you're looking for quick and easy projects, you're in the right place. Our collection of small crochet items is for you. Think keychains, coasters, and more fun stuff. So, grab your hook and let's get started!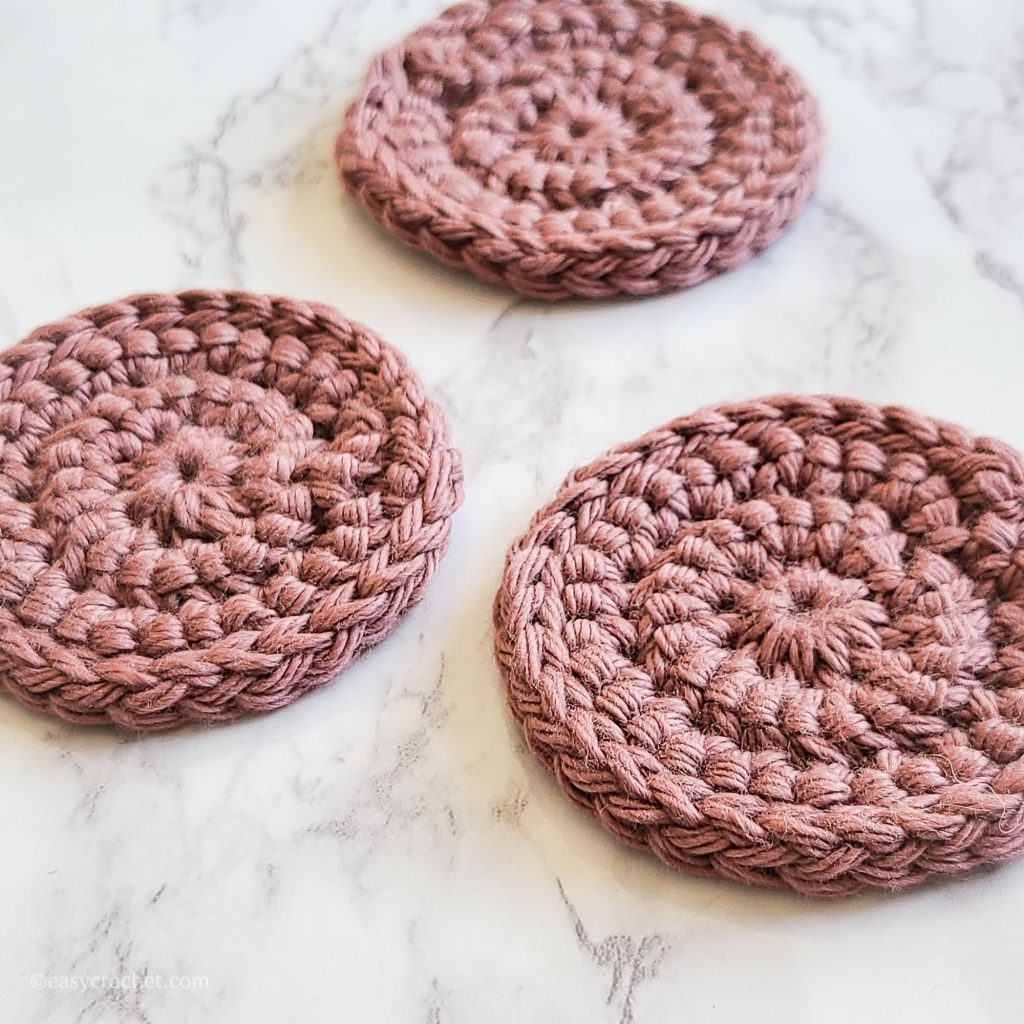 Crochet Face Scrubbies
Yarn: Lion Brand Pima Cotton
Quick, easy stitches and works up with leftover yarn is all you need to know to make this makeup remover pattern! I used pima cotton yarn, but if you have any medium weight 100% cotton yarn (so the scrub washes easily) that would work perfectly. Psst: this little pattern makes for great crochet gifts.
---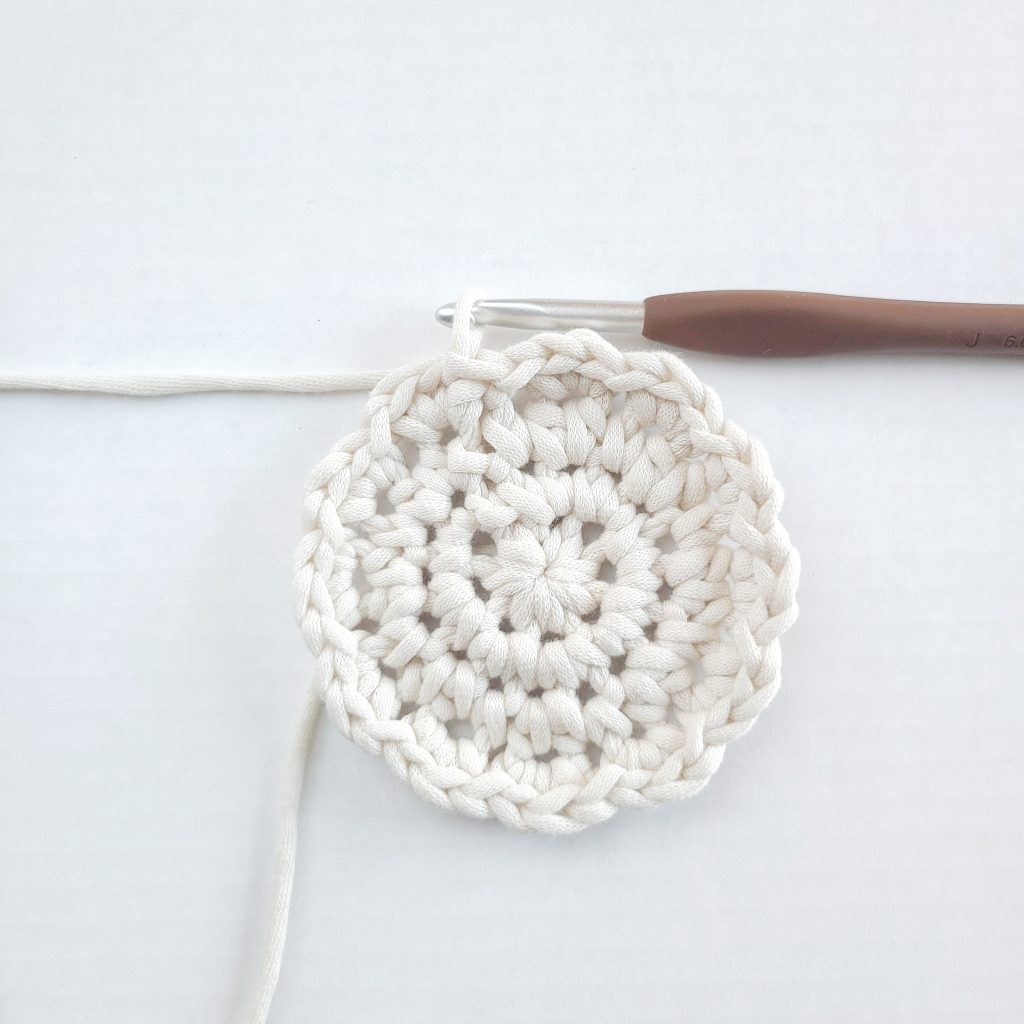 Crocheted Coasters
Yarn: Bernat Maker Home Dec
A crochet coaster is a great way to use up that yarn stash and is an easy crochet project! To make this simple pattern, you will need to know how to single crochet and make a magic circle. Get the step-by-step photo tutorial for this "mug rug" below!
---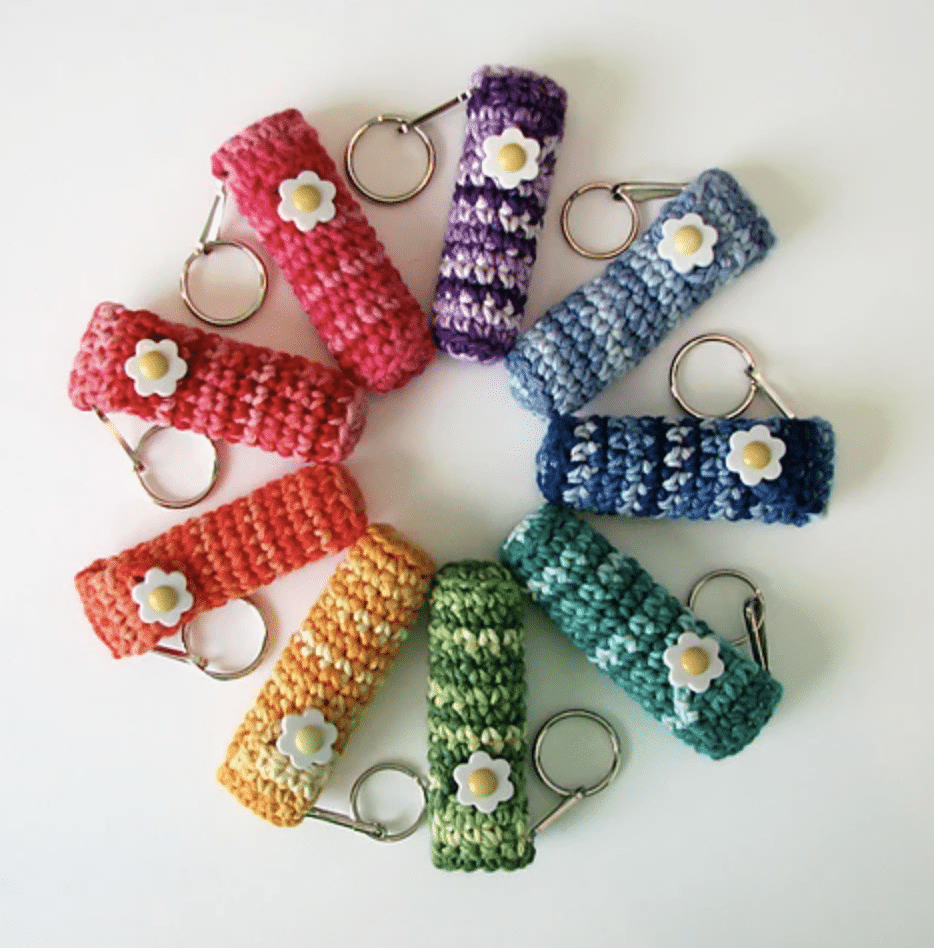 Crochet Chapstitck Holder
Yarn: Any worsted weight #4 Yarn
This crochet lip balm holder pattern is a cute and practical project. It's a small pouch that hangs from a keychain, so you can always have your lip balm handy.
---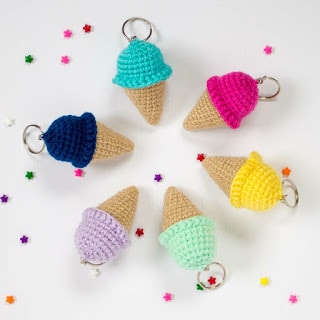 Crochet Keychains
Yarn: Various Weights
This collection of over 20 keychains are perfect to use if you want to make a small project. Plus, they are a great way to use up leftover scrap yarn too!
---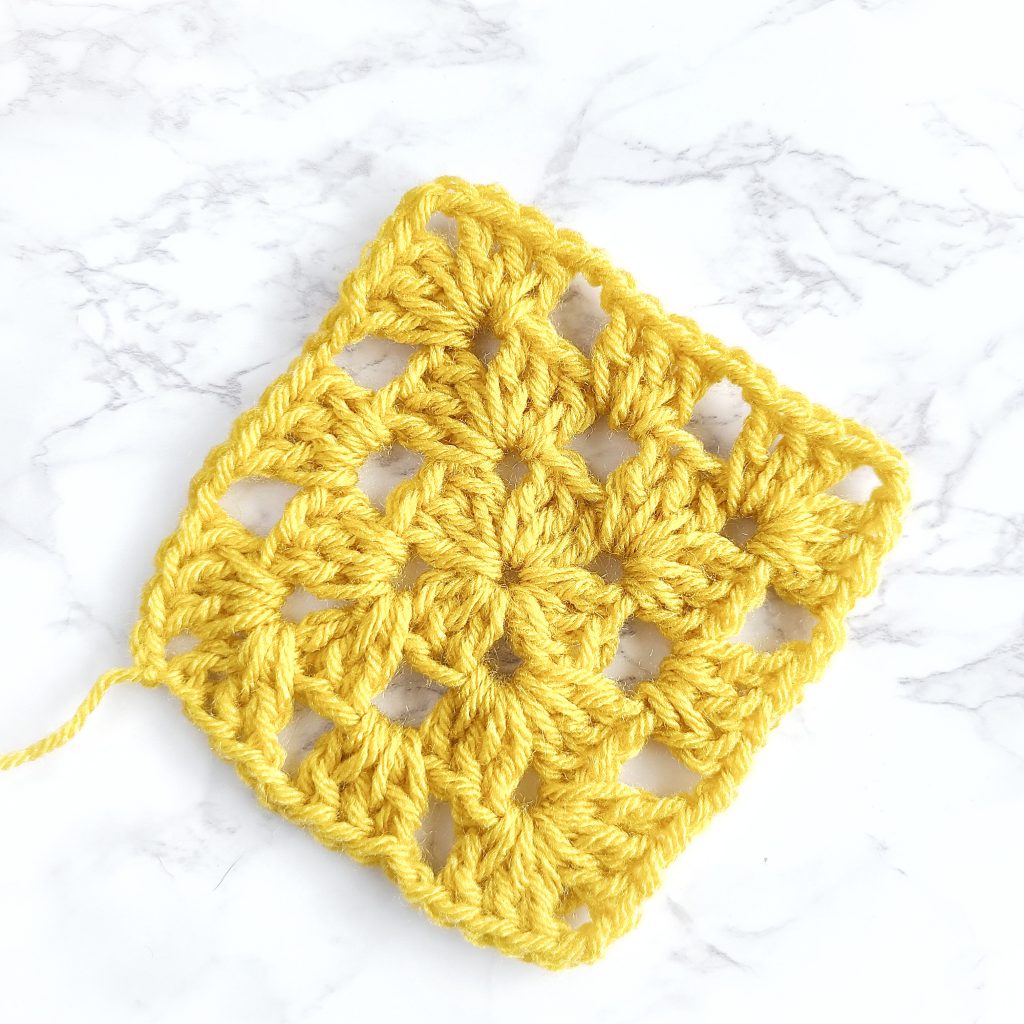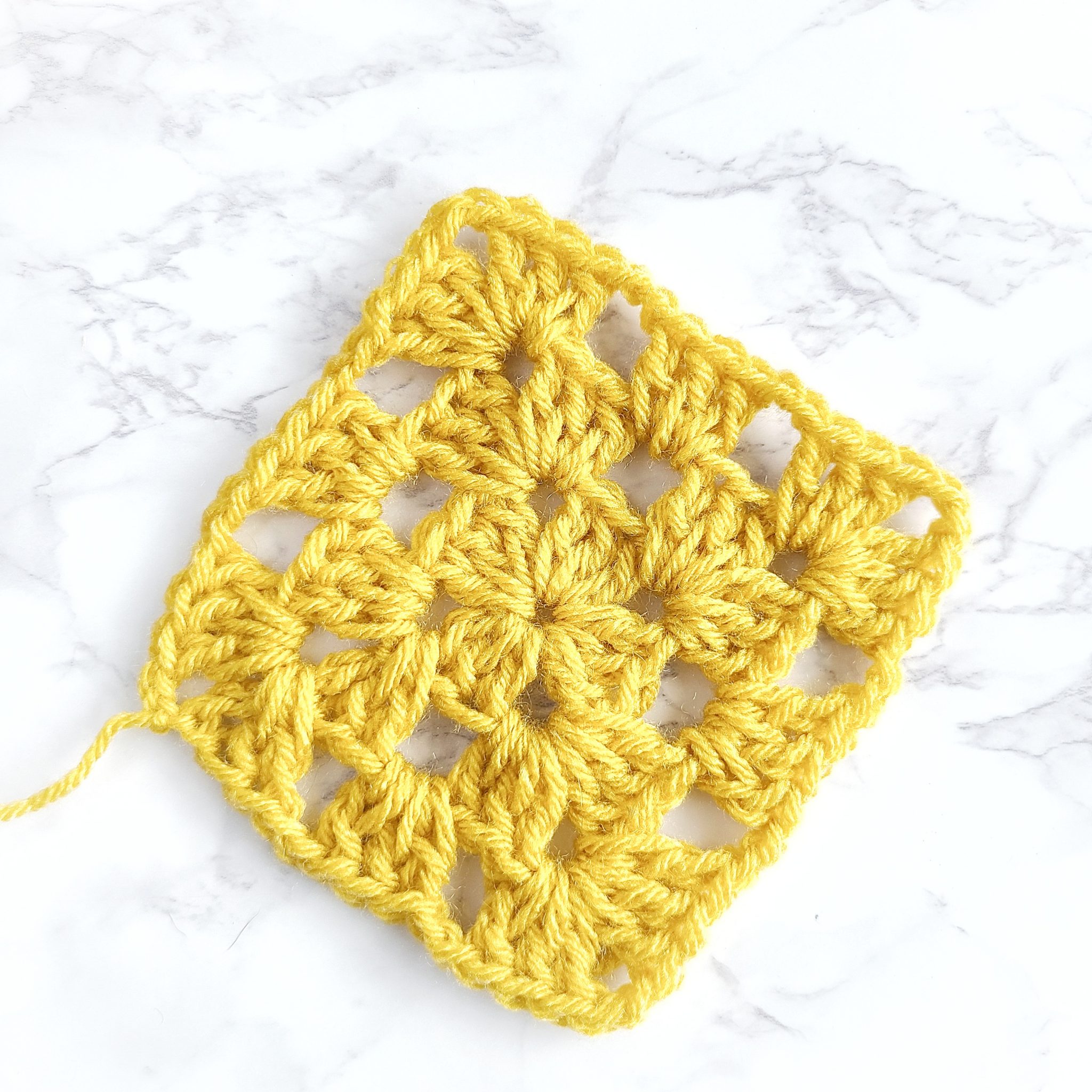 Granny Square
Yarn: Vanna's Choice
Get your crochet hook ready to make a classic granny square, which is an easy pattern for beginners! It uses basic crochet stitches (just the double crochet) and can be sewn together to make blankets, pillows and more!
---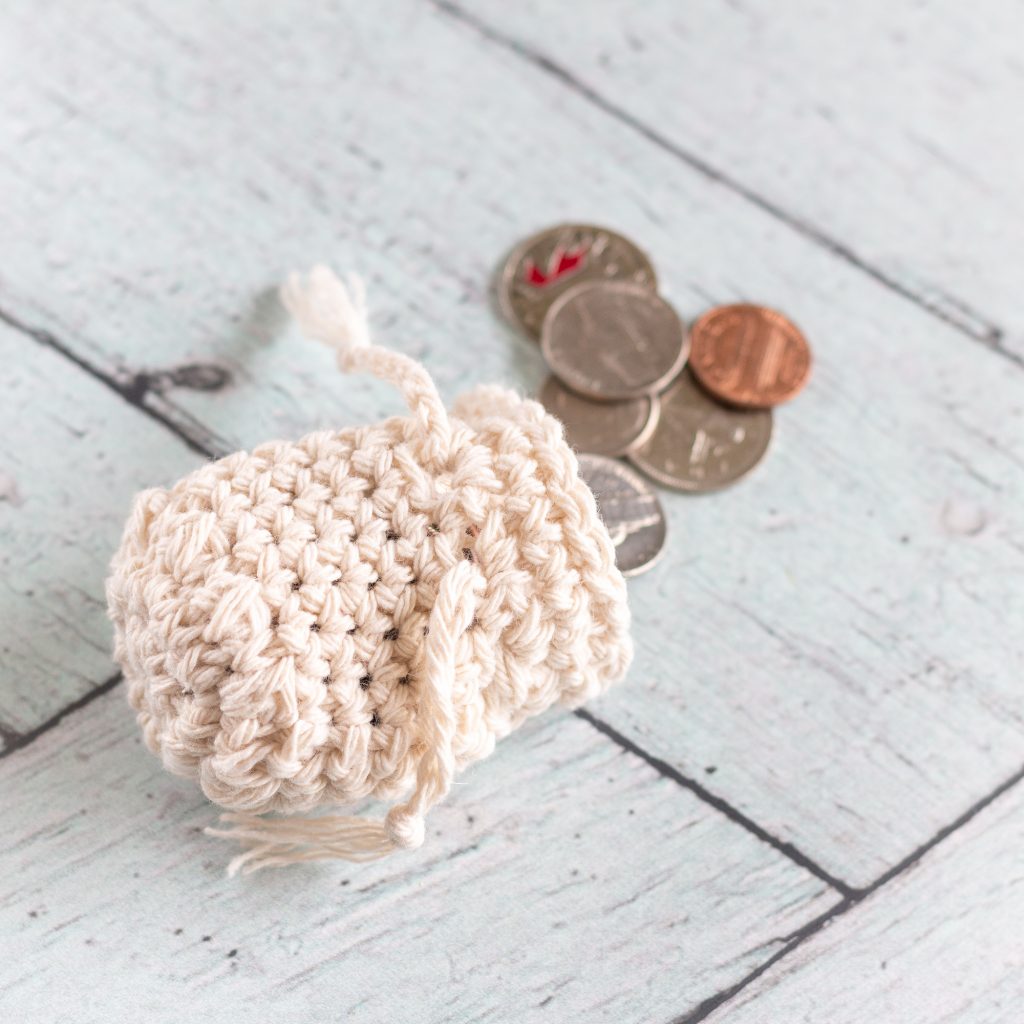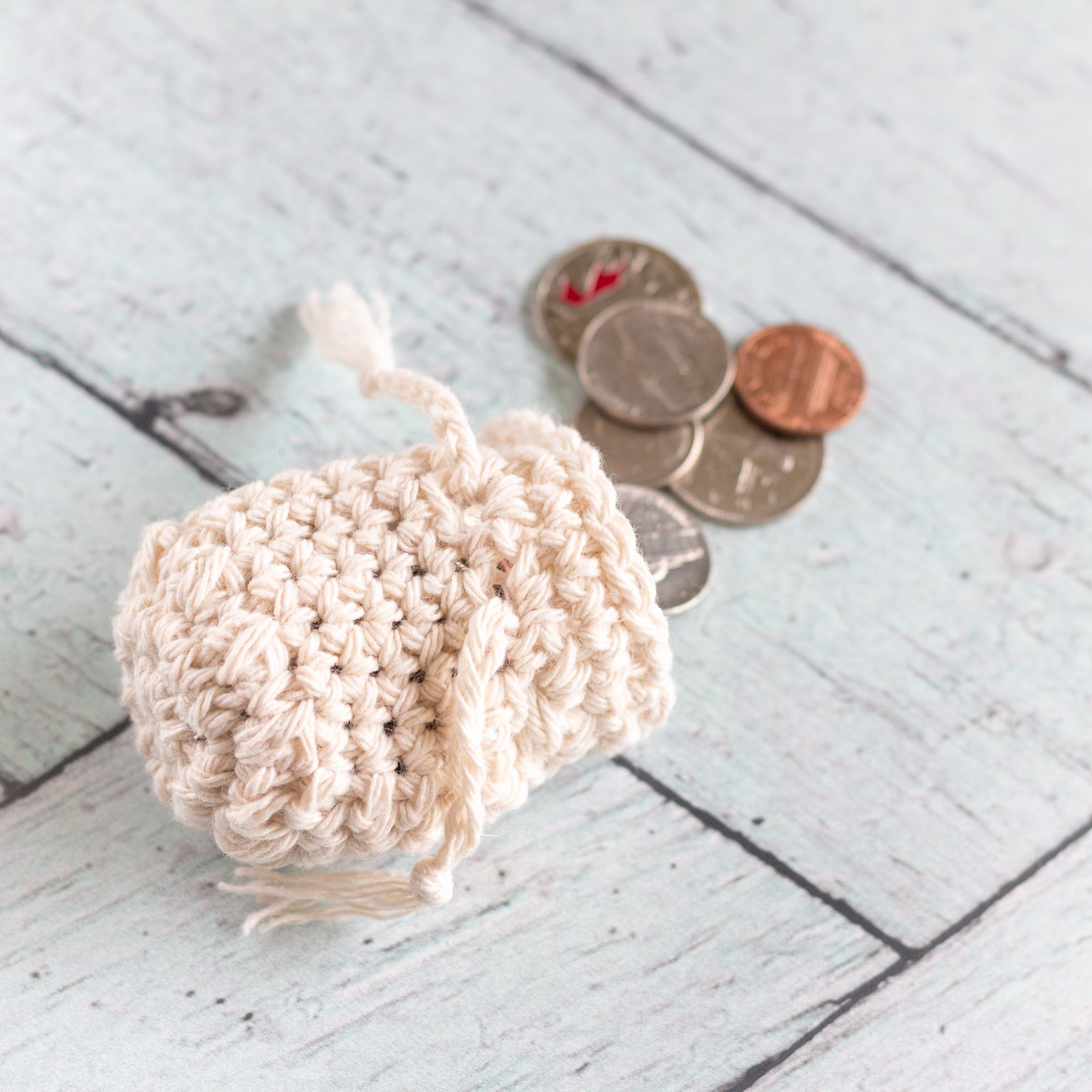 Mini Crochet Coin Purse
Yarn: Lion Brand Re-Up
When you just want to crochet something quick, this easy coin purse is ideal! These little pouches use simple crochet stitches and are not only adorable, but useful. You'll want to use some kind of cotton blend or 100% cotton yarn, so it can be cleaned easily.
---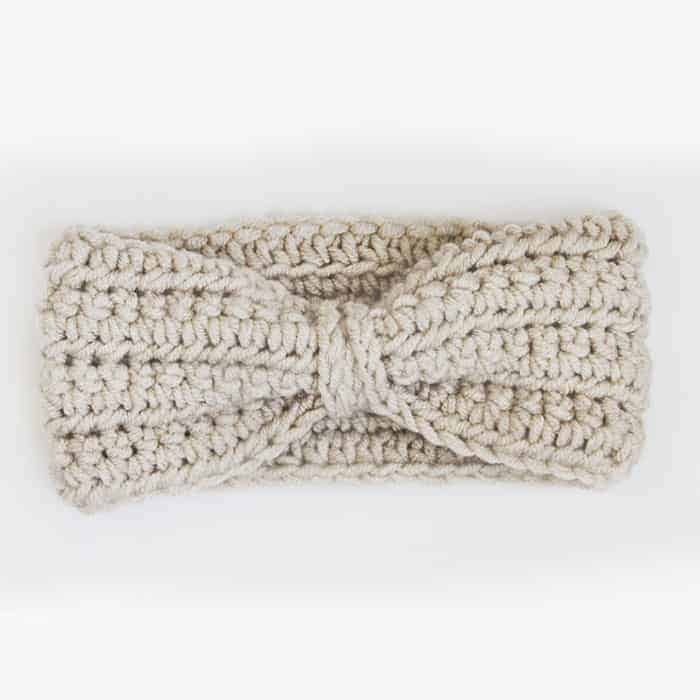 Easy Crochet Ear Warmer
Yarn: Lion Brand Woolspun
This simple to crochet headband (or ear warmer) works up fast with a basic crochet stitch, which means it's perfect for beginners. Make one in every size for your whole family using this bulky five weight yarn or any you have on hand.
---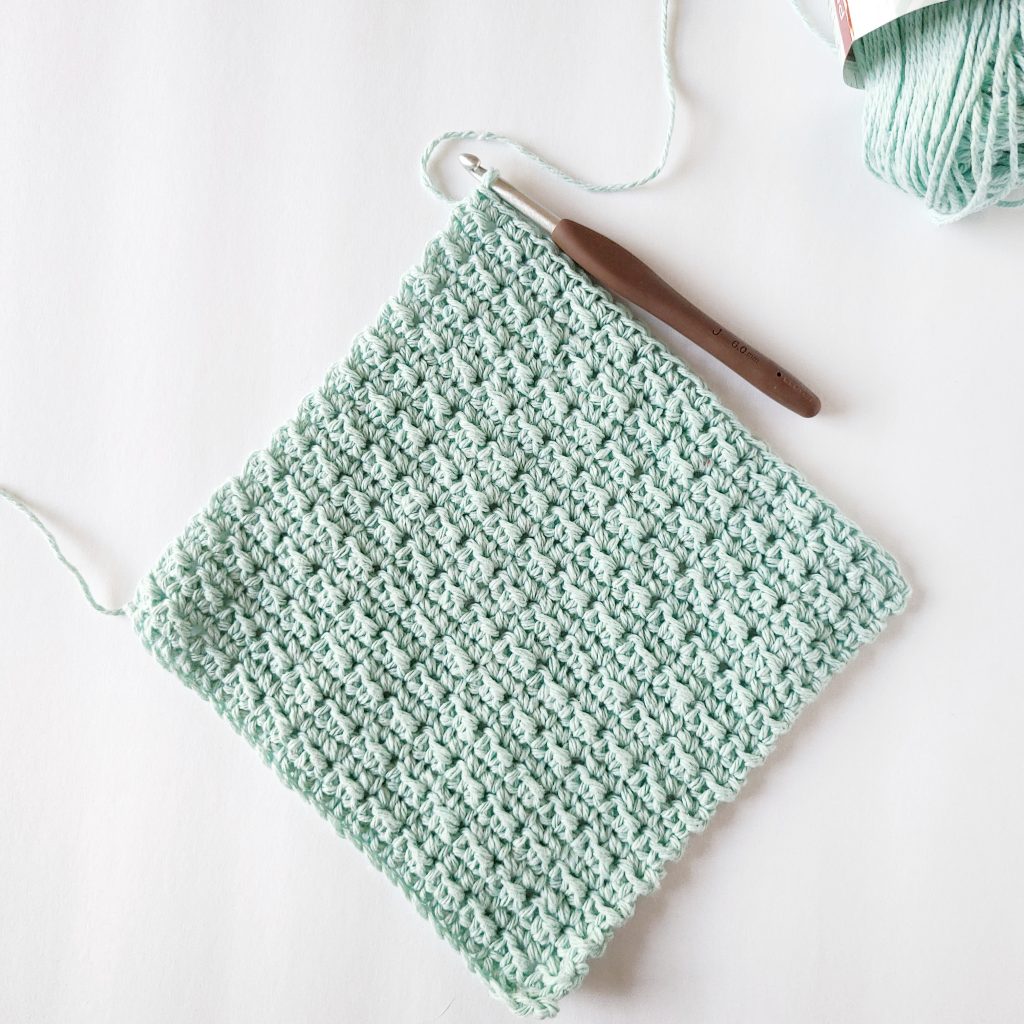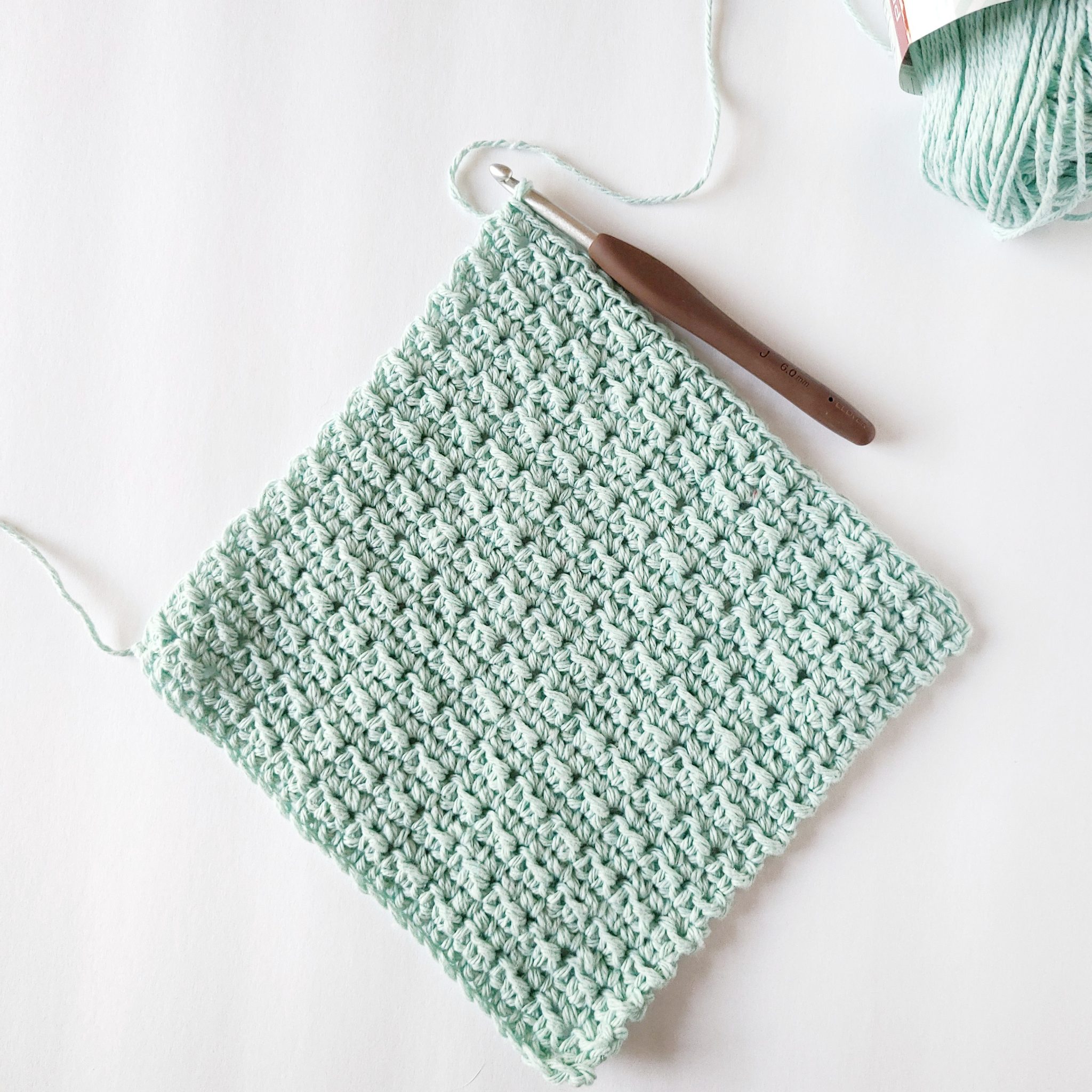 Easy Beginner Washcloth
Yarn: Premier Home
Crochet washcloths and dishcloths are so simple to make! With just two easy crochet stitches, you can make this washcloth in just under an hour. It uses less than 40 yards of cotton yarn (worsted weight yarn) so if you have some leftover yarn searching for a home this pattern is the one. Plus, this combination of simple stitches creates a beautiful modern texture. A win-win!
---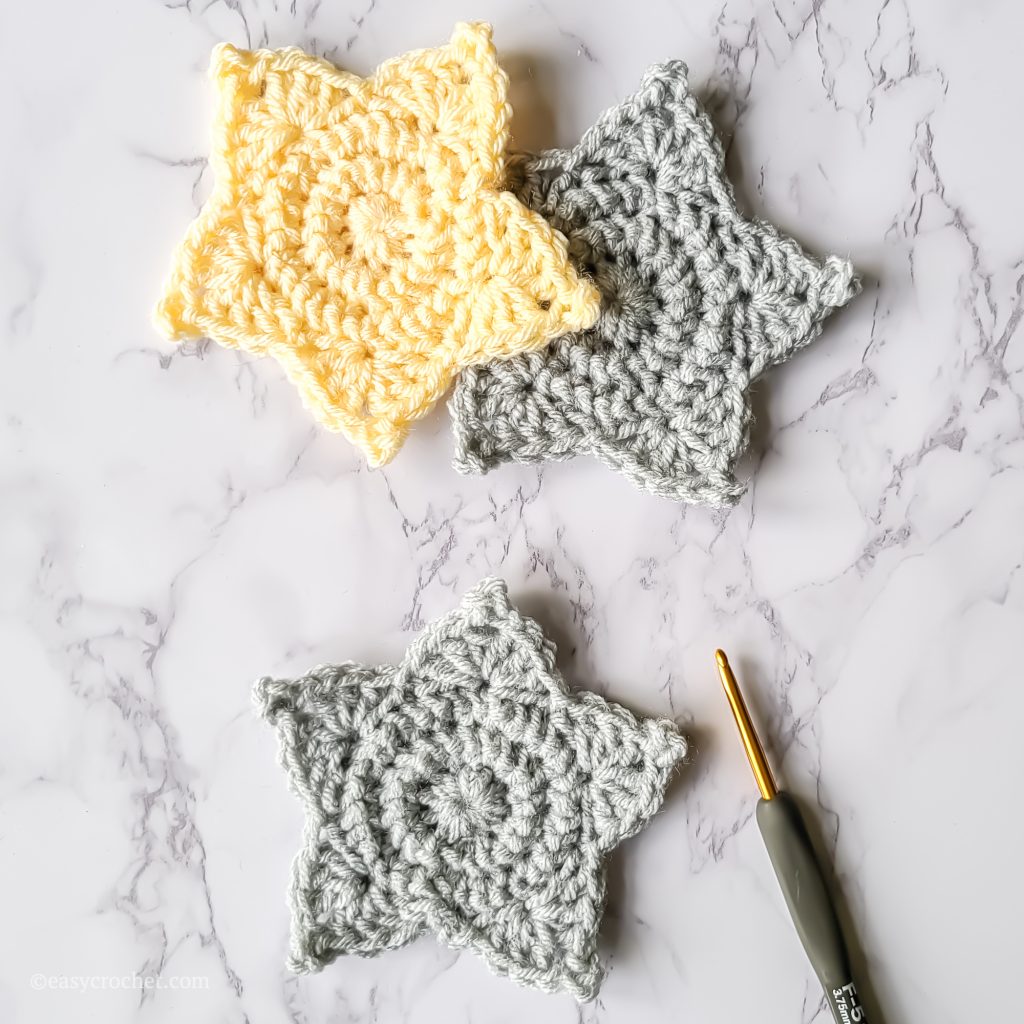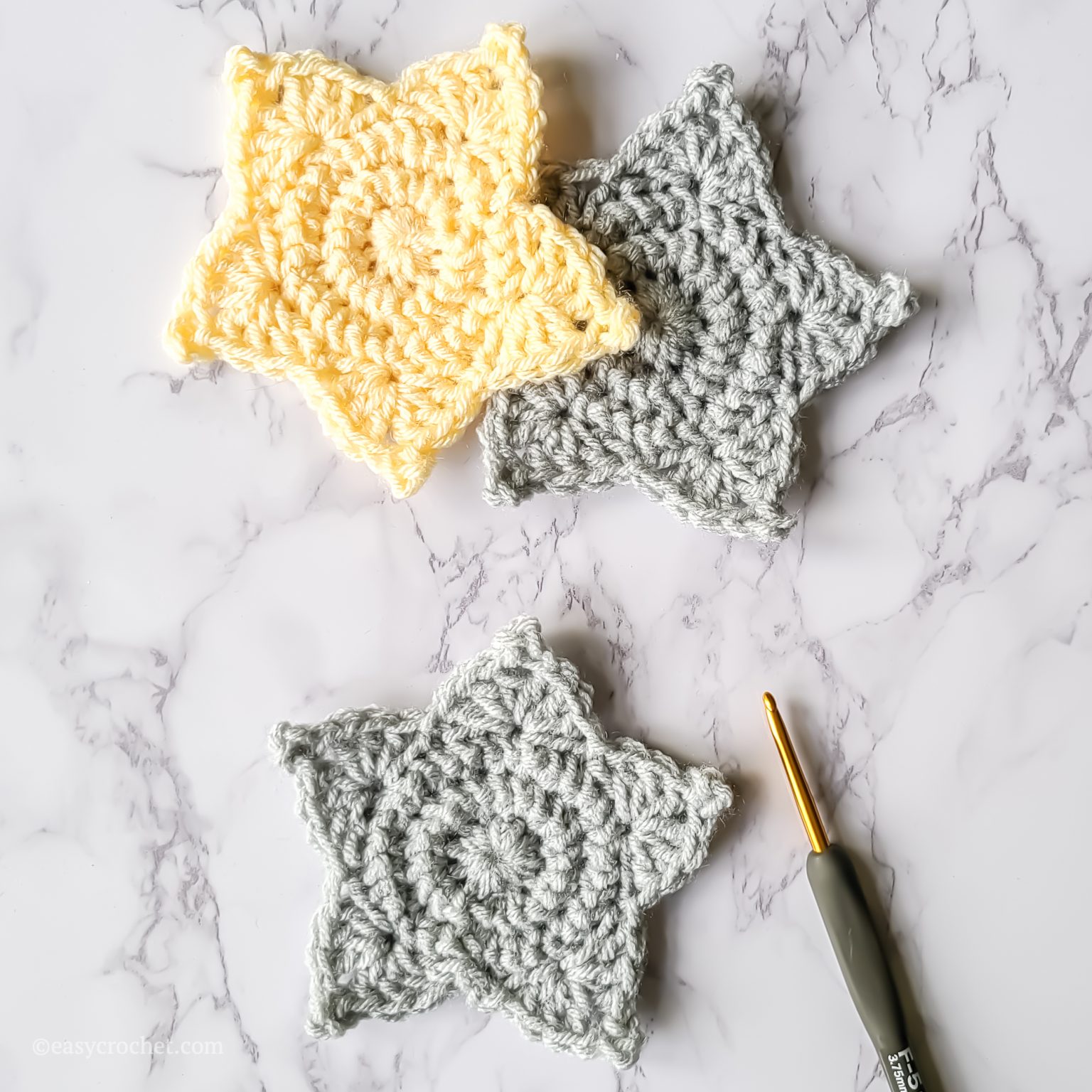 Quick Crochet Star
Yarn: Brava Worsted
This easy to crochet star is a great way to use up yarn scraps. It uses a small amount of yarn plus easy to learn crochet stitches. Once made, it is great as an appliqué on a hat, blanket, or scarf as a finishing touch. Get the free step-by-step start pattern below.
---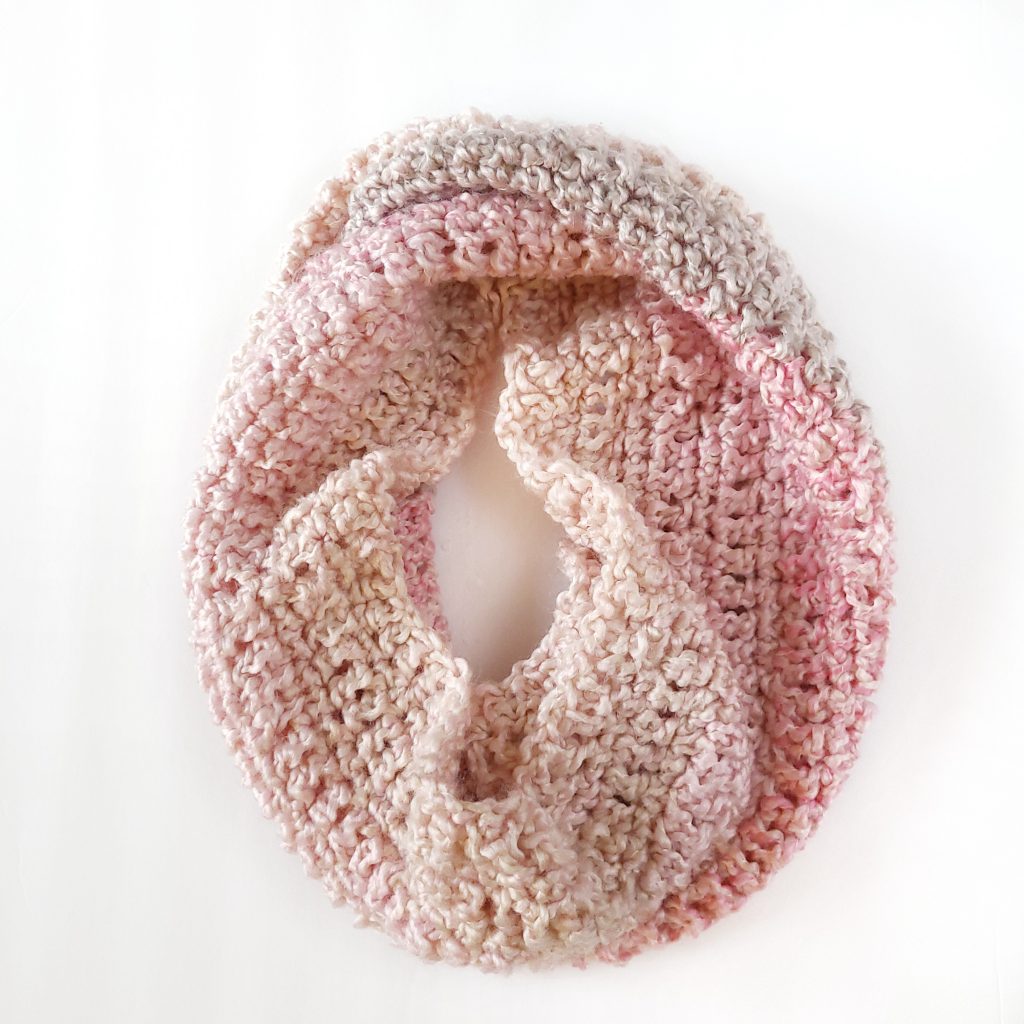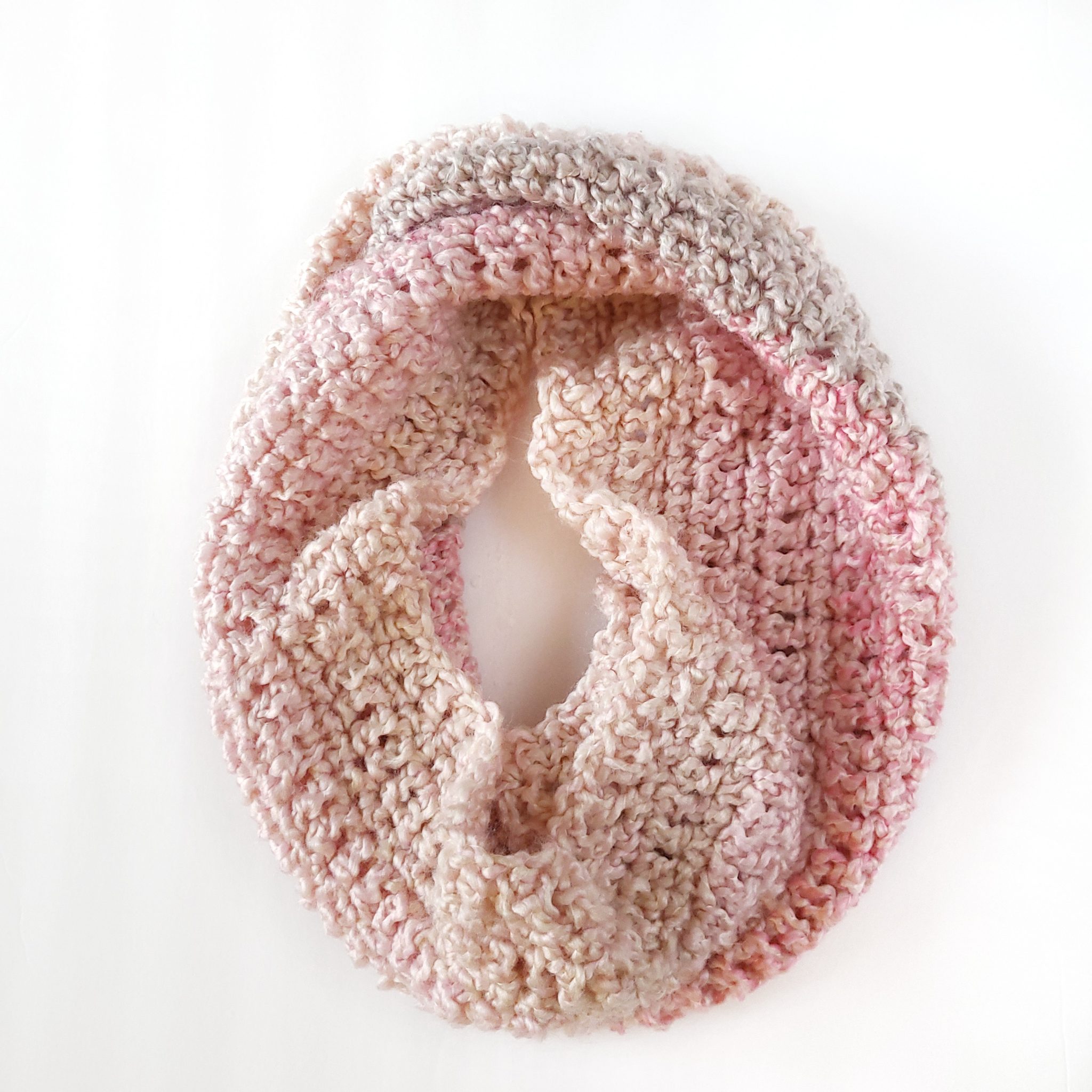 Ombre Neck Warmer Pattern
Yarn: Lion Brand Homespun
If you love simple (& quick), then you'll LOVE this one stitch design. This cowl design uses less than a cake of yarn and works up in less than an hour, which means more time to crochet another pattern.
---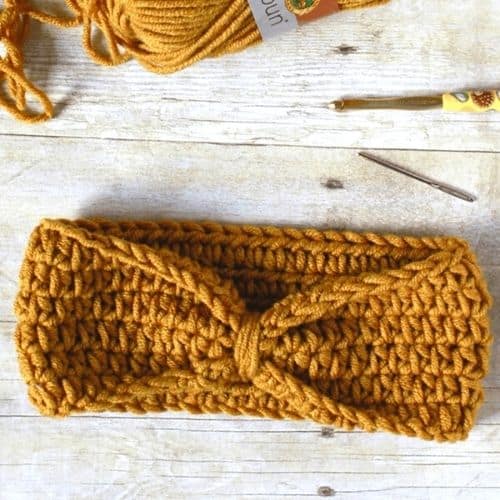 20-Minute Knotted Headband
Yarn: Lion Brand Woolspun
You'll need less than one skein of yarn to make this beginner-friendly and fast design. All you'll need to know is the half double crochet stitch, which means this patterns works up quick! In 20 minutes you can have a cozy ear warmer to use, gift or sell!
---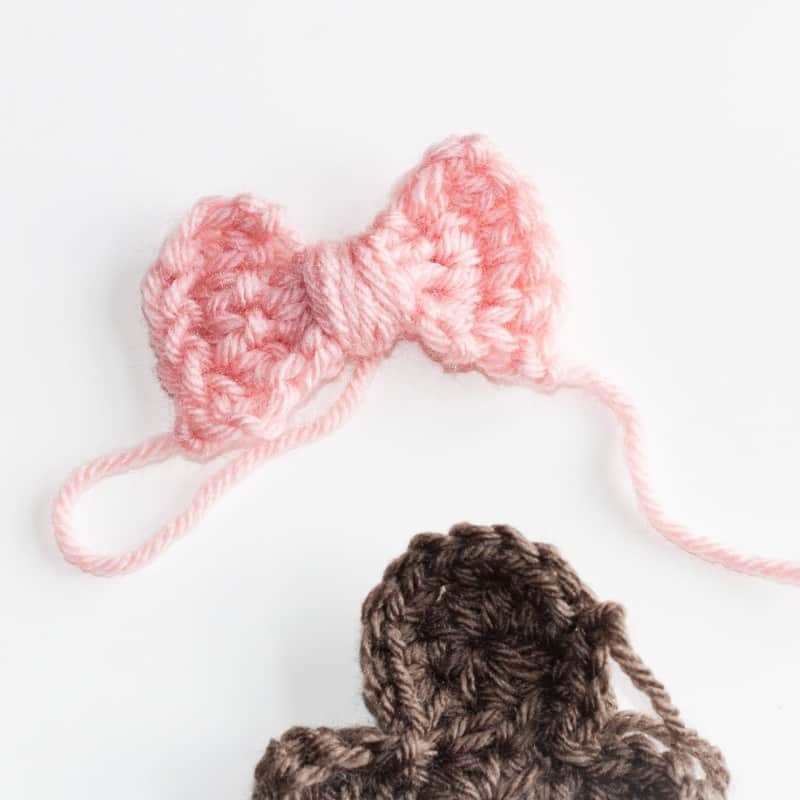 Mini Crochet Bow
Yarn: Lion Brand Vanna's Choice
All you'll need for this mini bow is some scrap yarn (any weight will work) and knowledge of basic crochet stitches. Use this quick to make crochet bow for appliques, hats, or gifts.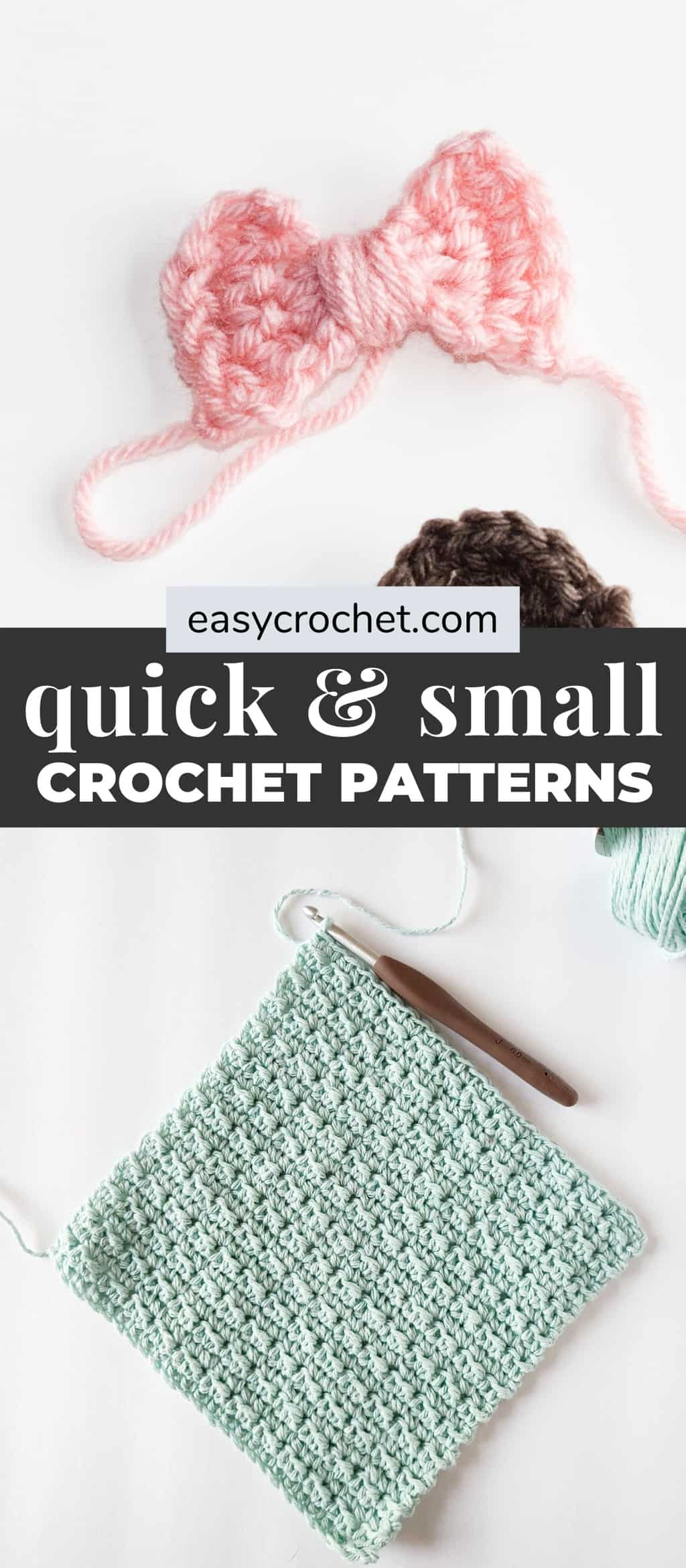 More Free Crochet Patterns & Posts