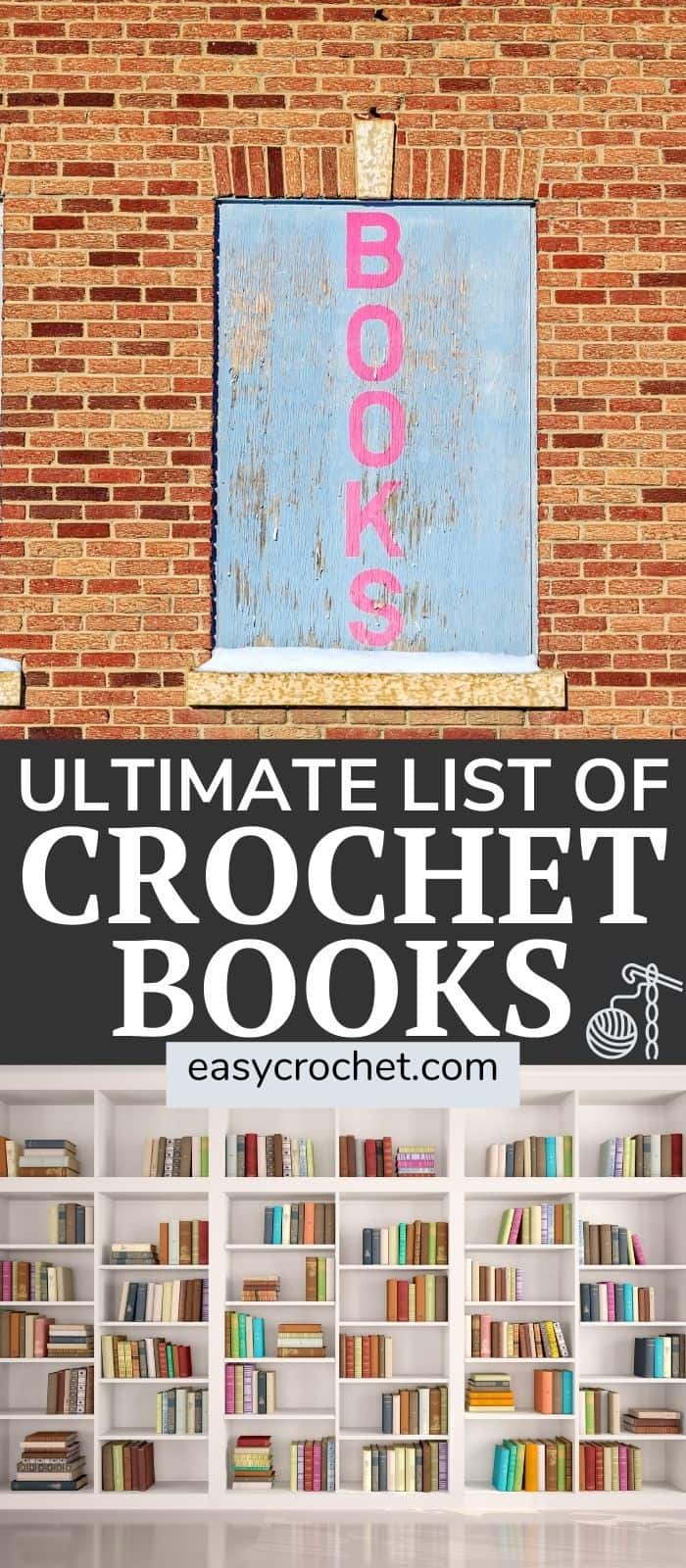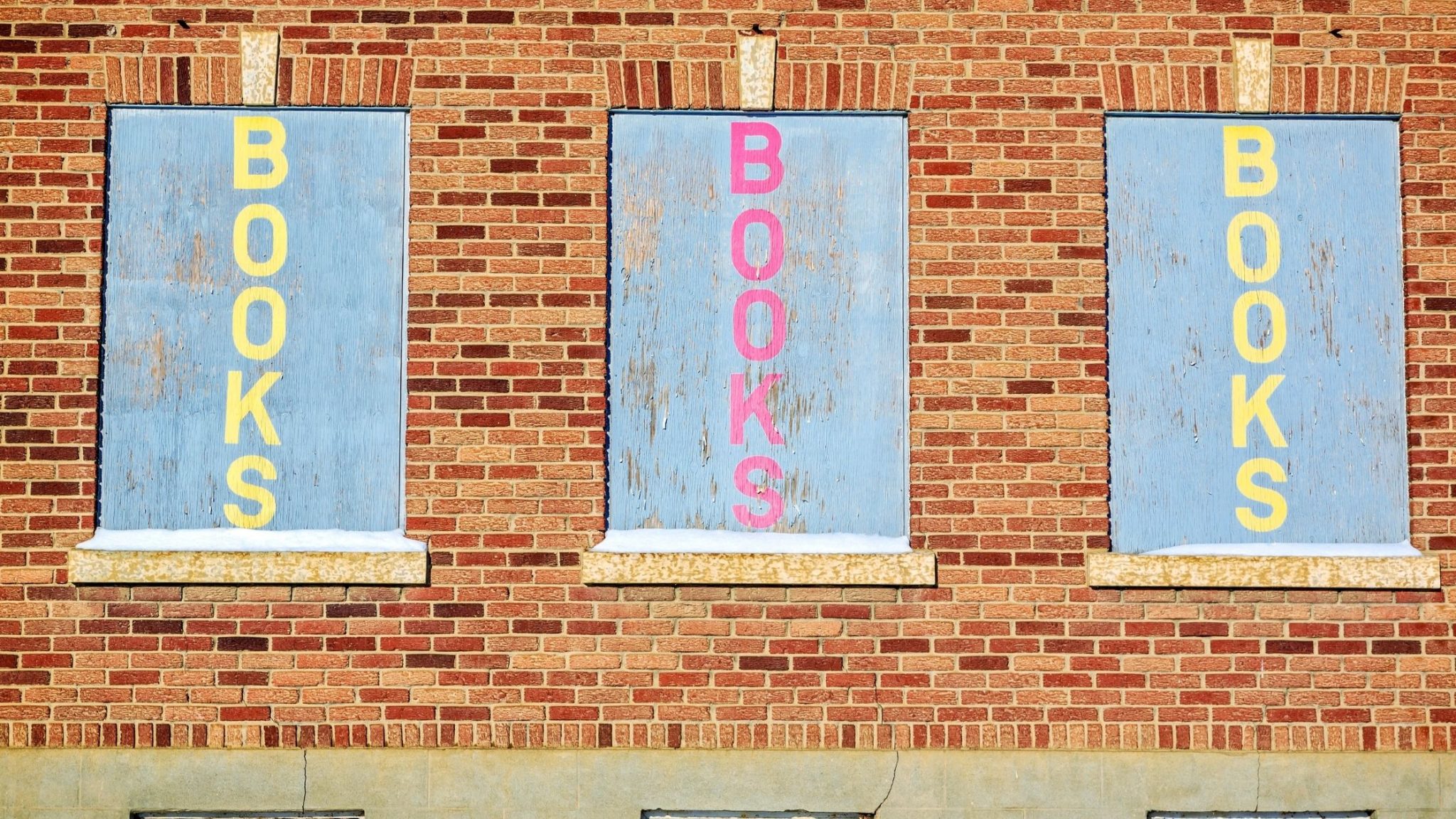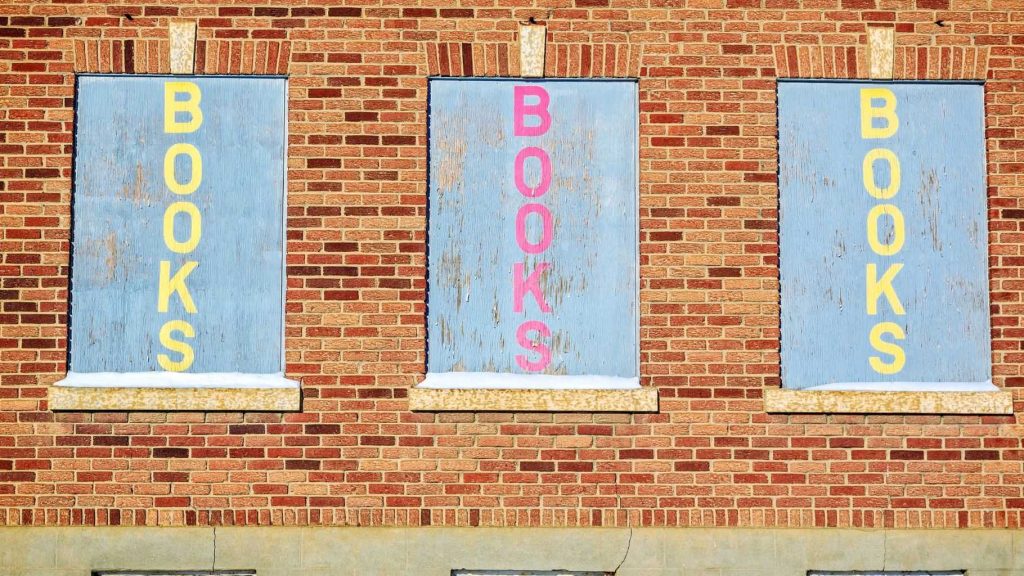 Whether you are looking for a crochet for beginners book, or you just want to know where you can buy crochet pattern books this post will help!
When I started to crochet I collected a few books which I still love and use today. My favorite crochet book by far is The Complete Photo Guide to Crochet. It has a variety of unique crochet stitches with photo tutorials which makes designing new patterns exciting. I highly recommend that you take a look at it. (You can find the book in the list below too!)
Explore the top crochet books below to find beginner crochet books, crochet amigurumi books and crochet stitches book. You can even find some crochet kit books that may interest you too.
Below you'll find the crochet books in this order:
If you have any suggestions on books that you personally love please let me know in the comments!
Happy Crochet Book Looking!
---
The Top Crochet Beginner Books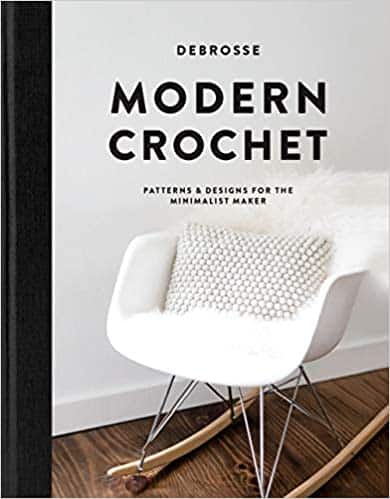 Modern Crochet – Patterns and Designs for the Minimalist Maker
Author: DeBrosse
Use this book as a guide for beginner crocheters tot learn the basics of crochet. It will teach you about crochet tools, how to read a pattern. Includes 16 + patterns as well as 15+ stitch techniques.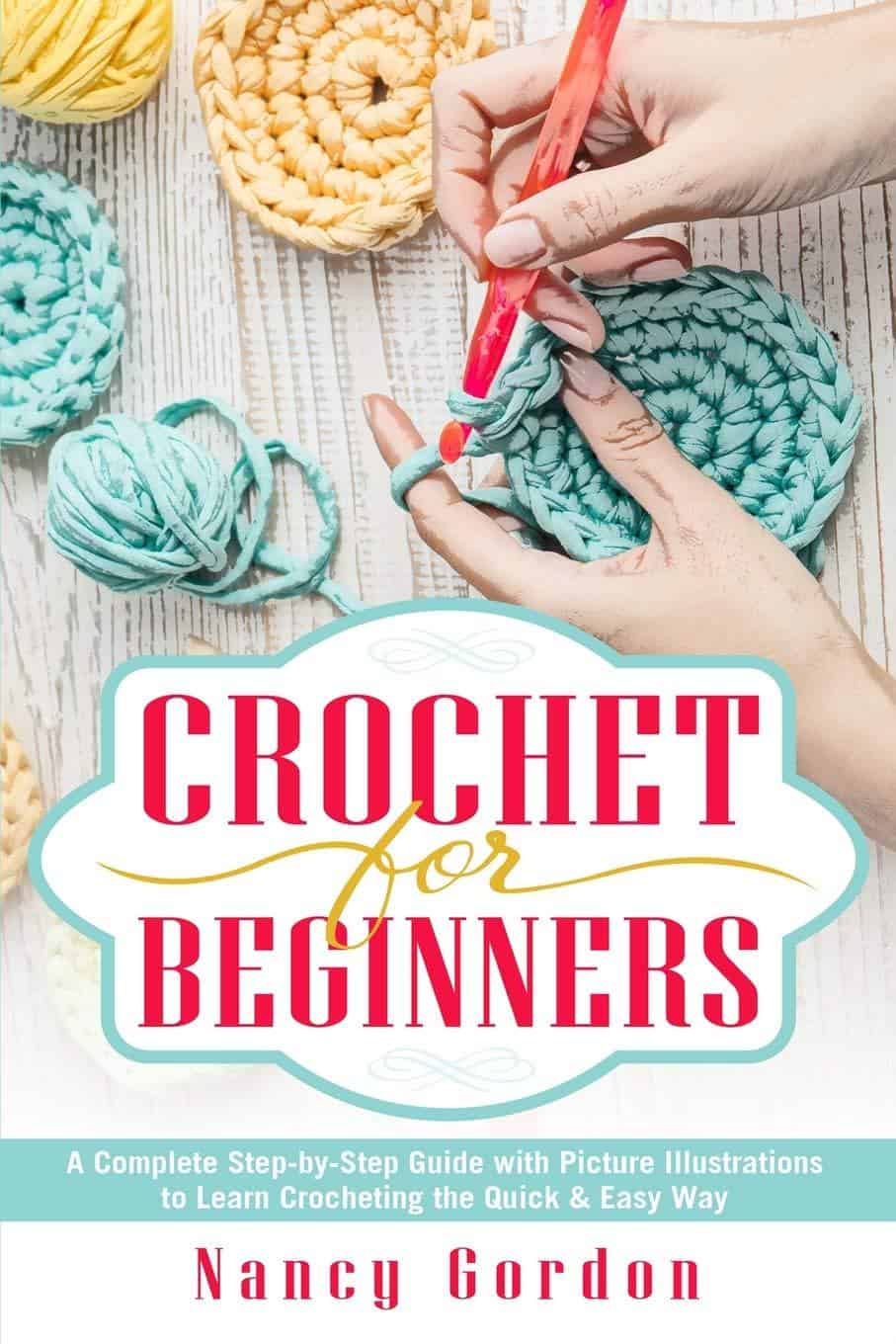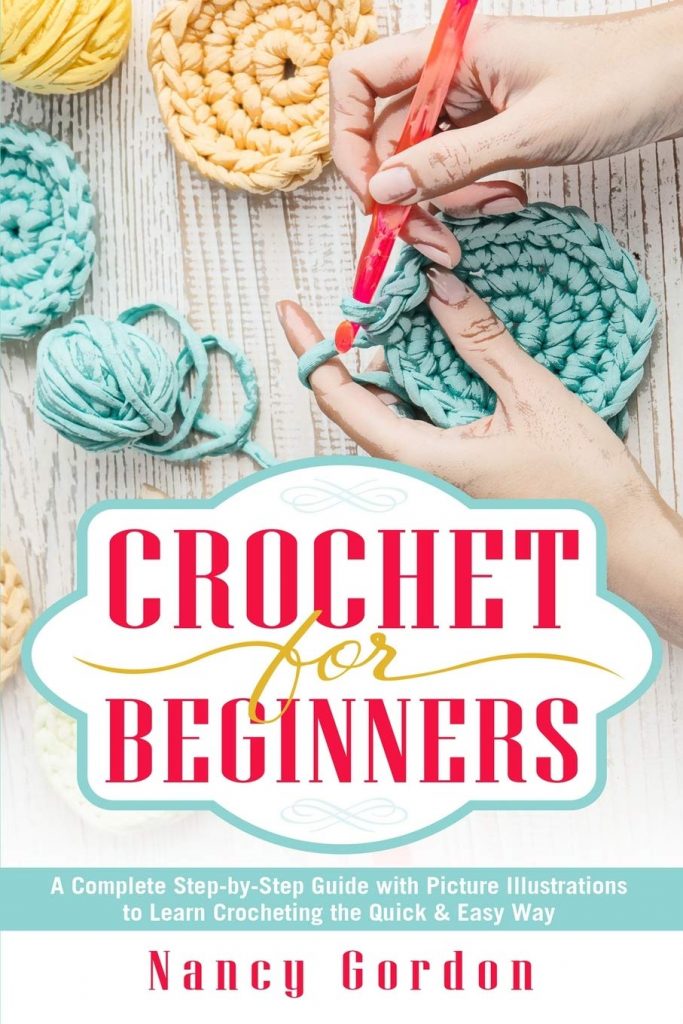 Crochet For Beginners – A Complete Step-by-Step Guide
Author: Nancy Gordon
Use this book to learn how to crochet with simple tutorials and patterns. Includes complete step-by-step picture illustrations of stitches & more to learn the quick and easy way to crochet!
More Crochet for Beginner Books to Check Out:
---
The Top Crochet Stitch Books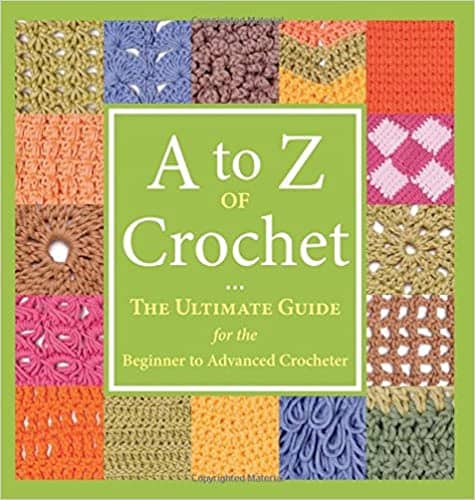 A to Z of Crochet: The Ultimate Guide for the Beginner to Advanced Crocheter
Author: Martingale
All your crochet questions are answered in this crochet stitches book. Learn the basics to the most advanced stitches all in one place. Explorer the 1,000s of pictures and easy tutorials to help you crochet better.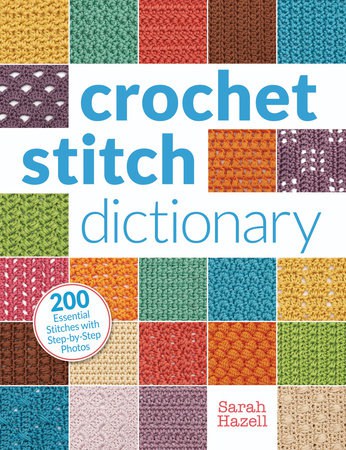 Crochet Stitch Dictionary: 200 Essential Stitches with Step-by-Step Photos
Author: Sarah Hazell
Use this book to learn new crochet stitches that range in skill level! Each stitch has detailed instructions (even charts) and makes learning new stitches fun! It's your personal crochet stitch library in one place.
More Crochet Stitch Books to Check Out:
---
The Top Crochet Amigurumi Books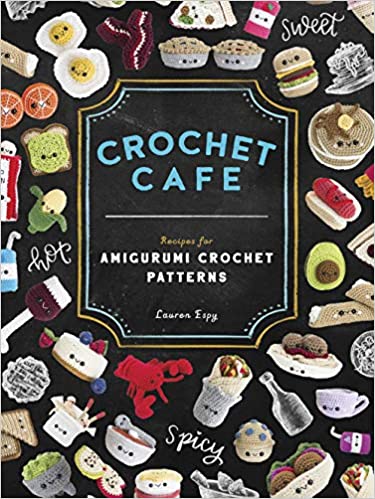 Crochet Cafe: Recipes for Amigurumi Crochet Patterns
Author: Lauren Epsy
Crochet Cafe has over 30 adorable and appetizing food-inspired amigurumi patterns. This crochet book has detailed patterns, instructions and pictures to help you crochet the cutest food ever!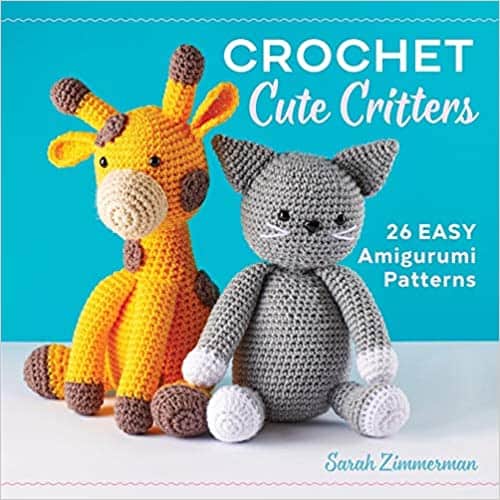 Crochet Cute Critters – 26 Easy Amigurumi Patterns
Author: Sarah Zimmerman
Use this fun crochet book to crochet 26 beginner-friendly and easy amigurumi patterns. Patterns include crochet animals such as alligators all the way to zebras.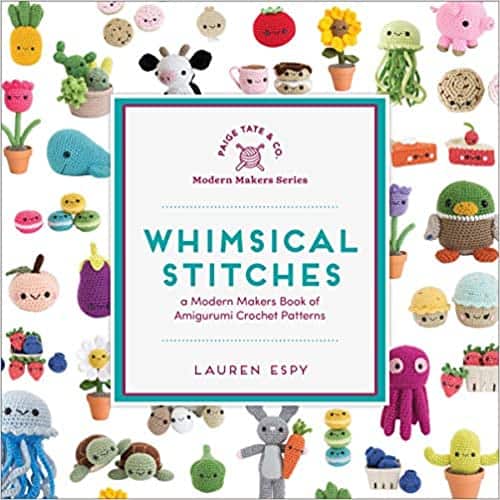 Whimsical Stitches: A Modern Makers Book of Amigurumi Crochet Patterns
Author: Lauren Epsy
The best-selling crochet amigurumi book in 2018 + 2019! The author includes 30 easy to follow patterns that are grouped in themes such as..
In the Garden
At the Aquarium
Down on the Farm
At the Bakery
More Amigurumi Books to Check Out:
---
The Top Crochet Kit Books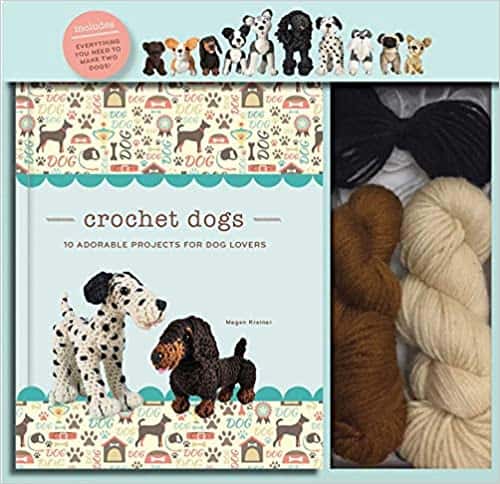 Crochet Dogs: 10 Adorable Projects for Dog Lovers
Author: Megan Kreiner
This adorable crochet kit includes all the materials you'll need to create two of the ten cuddly dog designs: yarn, a crochet hook, a tapestry needle, fiberfill stuffing, and two pairs of safety eyes. The 80-page book contains photos and illustrations to guide you in making all ten crochet dog projects
More Crochet Kit Books to Check Out:
---
More Crochet Books, Reference Guides & Crochet Technique Books