Bernat Maker Home Dec Yarn
Bernat Maker Home Dec is a bulky yarn that is 72% cotton and 28% nylon. It is extremely easy to care for with it's "Machine wash and dry" instructions, and would be a perfect yarn to use on your next crochet project.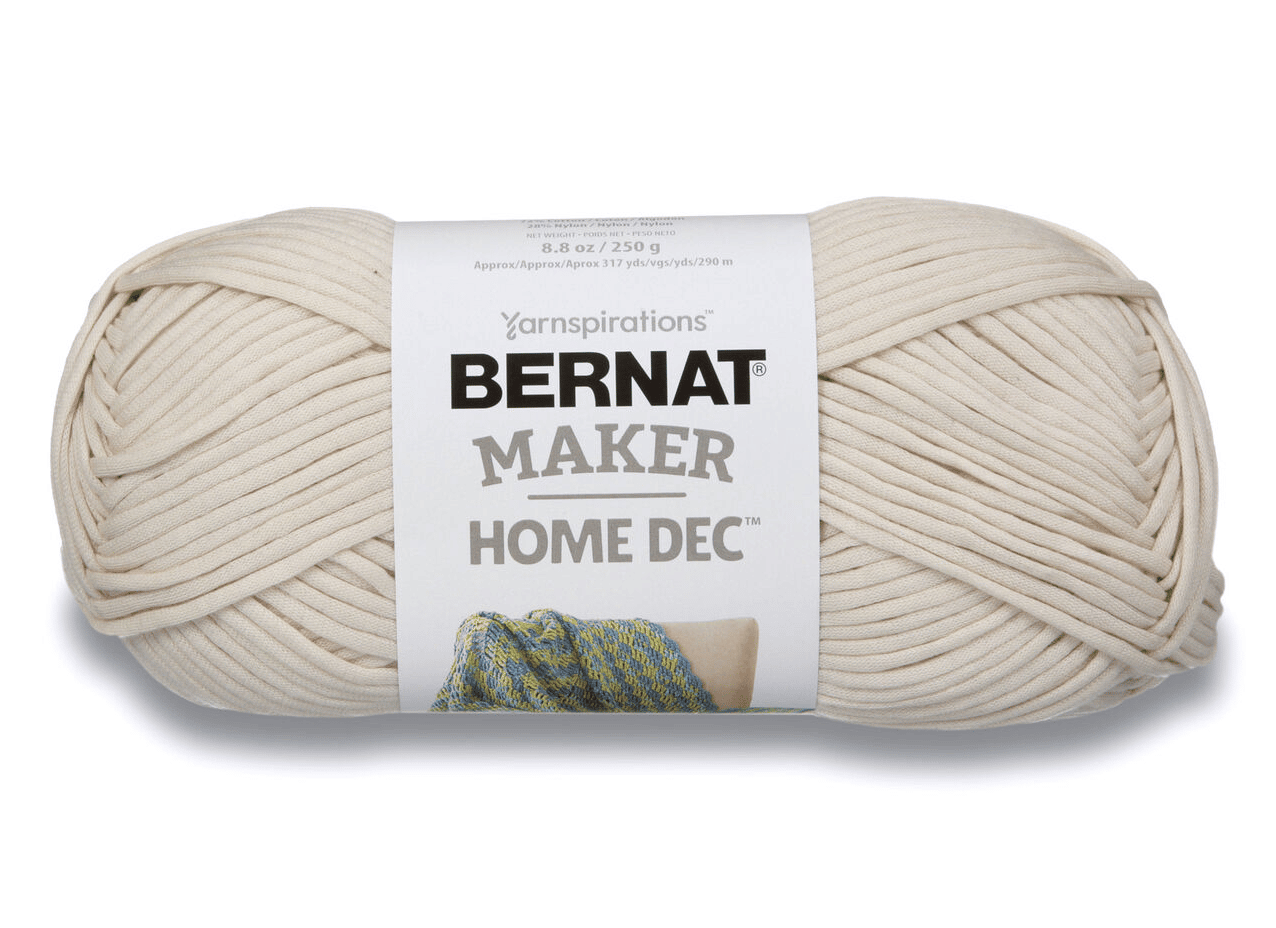 Free Crochet Patterns using Maker Home Dec
Here are some of our exclusively designed free crochet patterns using Bernat's Maker Home Dec yarn.