20 Free Crochet Keychain Patterns: Adorable and Easy
If you are looking for some fun ways to accessorize your bag or purse, then these crocheted keychains are it!
Below, we will talk about how you can use these crochet keychains as well as share some of the best crochet keychain patterns that are not only free but adorable too. Enjoy.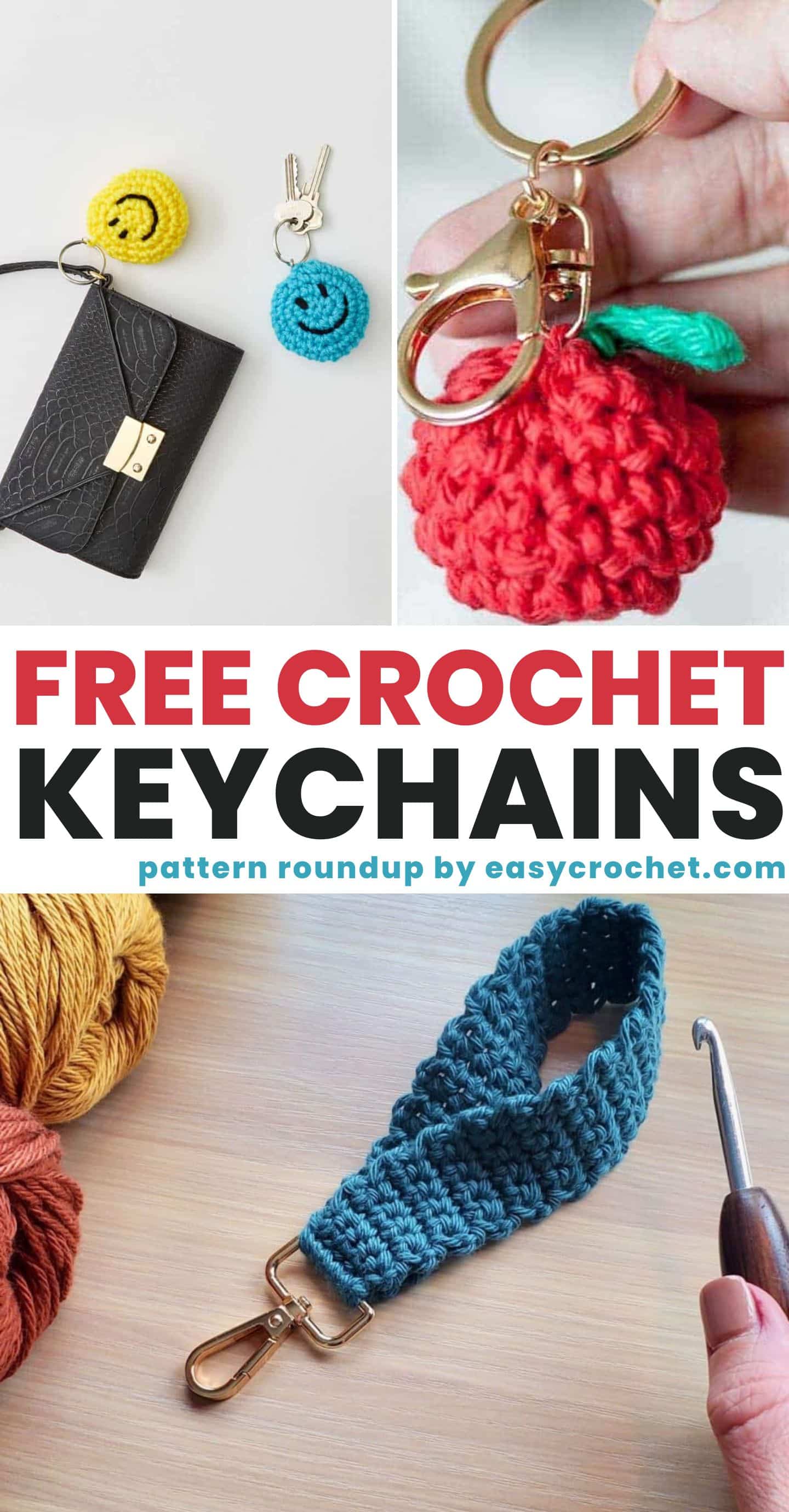 What are The Different Types of Crochet Keychains?
The main difference between amigurumi keychains and regular crochet keychains is the style of crochet used to create them
Amigurumi Keychains
Amigurumi keychains are a type of crochet keychain that are typically small, stuffed animals or characters made using a specific style of crochet. They are typically three-dimensional, and use a technique of crocheting in the round to create a seamless and compact shape.
Regular Crochet Keychains
Regular crochet keychains, on the other hand, can be any design or shape that you choose. They are often made using basic crochet stitches such as single crochet or double crochet, and can be flat or three-dimensional. They may also include decorative elements like beads or tassels.
Below you will find a mix of both styles of crochet keychains to pick from, so you can try both and see which type of keychain is for you!
How to Use Crochet Keychains
Here are some creative ideas for items you can attach a crochet keychain to:
Attach it to your backpack or purse: You can attach your crochet keychain to the zipper pull of your backpack or purse for a cute and personalized touch.
Hang it from your rearview mirror: Adding a crochet keychain to your car's rearview mirror can add a touch of personality to your vehicle.
Use it as a zipper pull: You can attach a crochet keychain to the zipper of your jacket or favorite hoodie.
Hang it from a doorknob: Add a splash of color to your home decor by hanging your crochet keychain on a doorknob.
Use it as a bookmark: If it is small enough, you can use your crochet keychain as a bookmark for your favorite novel or textbook.
Attach it to your phone case: Personalize your phone case by attaching your crochet keychain to it.
Use it as a luggage tag: If you're traveling, attach your crochet keychain to your luggage to make it easier to spot at baggage claim.
Hang it from a key hook: Hang your crochet keychain on a key hook near your front door to make it easy to find your keys.
These are just a few ideas to get you started. With a little creativity, you can attach your crochet keychain to just about anything!
Crochet Keychain Patterns
Crochet keychains are a great way to add a touch of personality to your everyday items like keys, backpacks, and purses. So, why settle for a boring key ring when you can make your own with just a bit of yarn and some creativity?
More Free Crochet Patterns
If you enjoyed the collection of free patterns above, you may enjoy some of my favorite easy amigurumi patterns below.