Easy & Beginner-Friendly Crochet Coaster Pattern
Crochet coasters are a great way to add a handmade touch to any room. Plus they can be made with any color, so you can crochet them for any occasion like Thanksgiving, Christmas or any holiday you wish simply by changing the yarn color. With this simple and beginner-friendly pattern, you'll be able to create your very own crochet coasters in no time at all.
Read on down to learn how to make crocheted coaster patterns today with our photo tutorial and written pattern!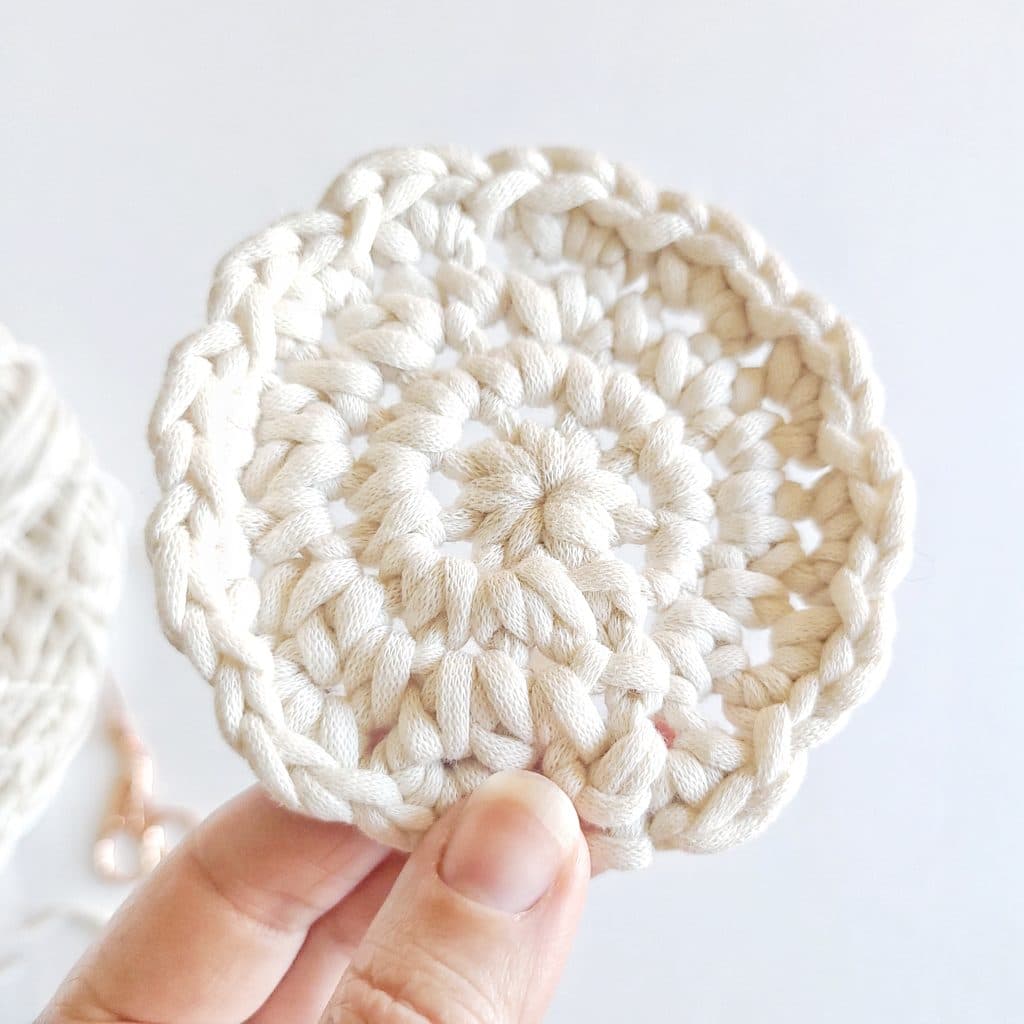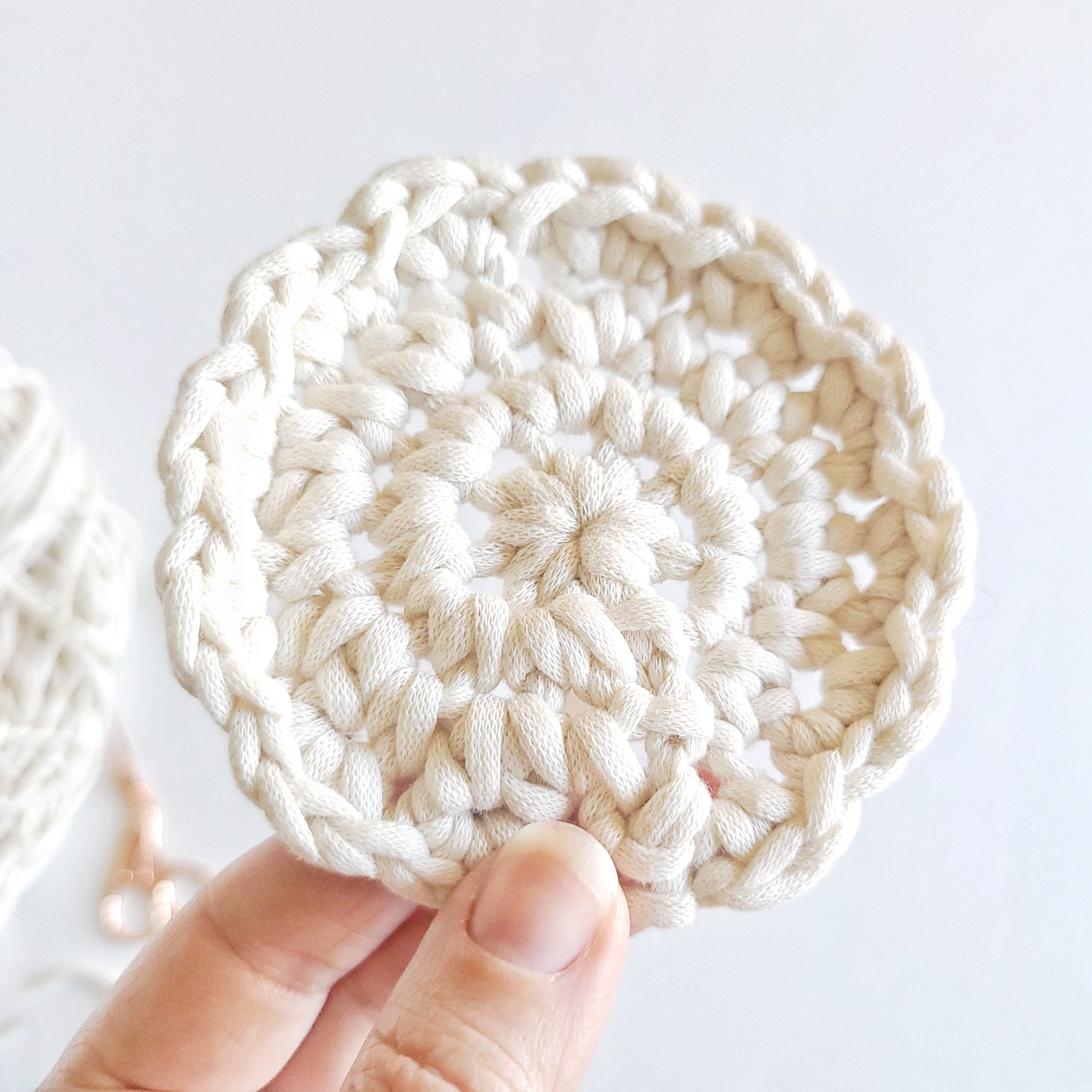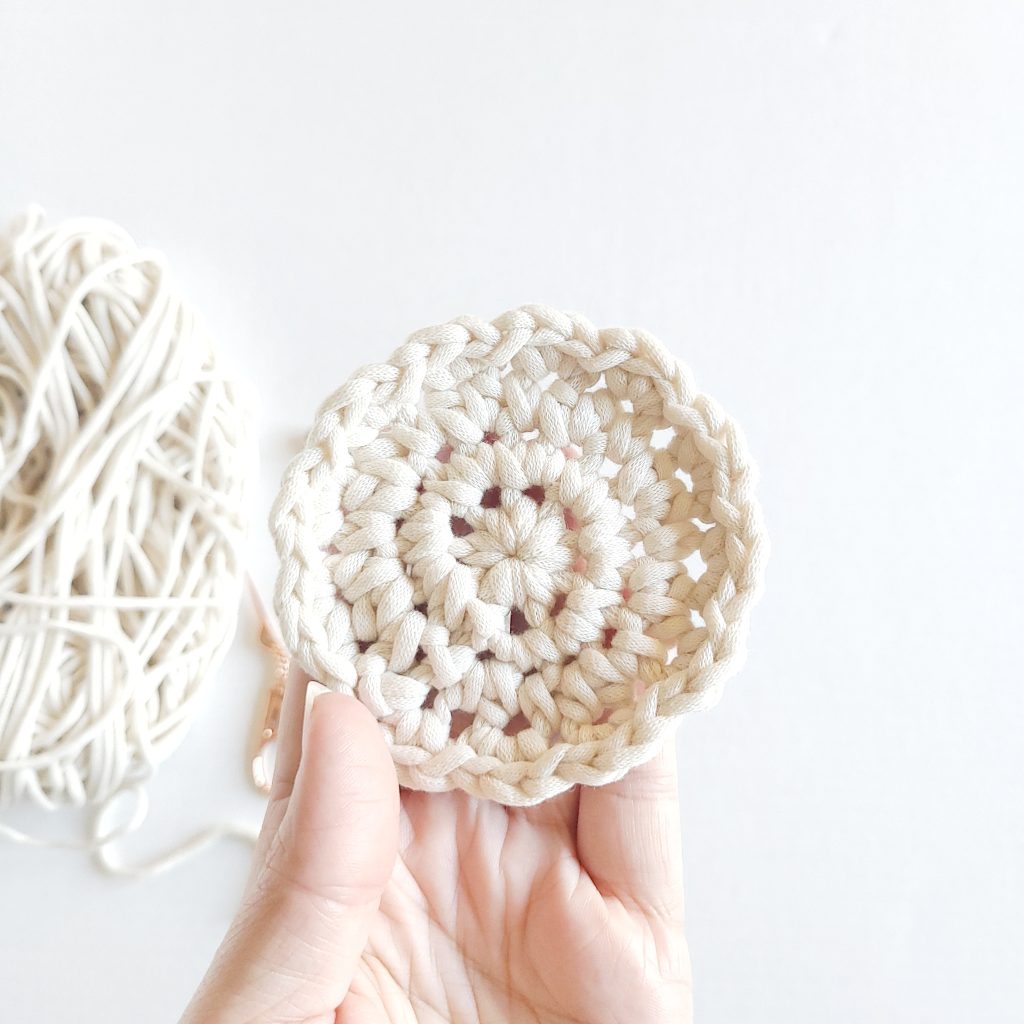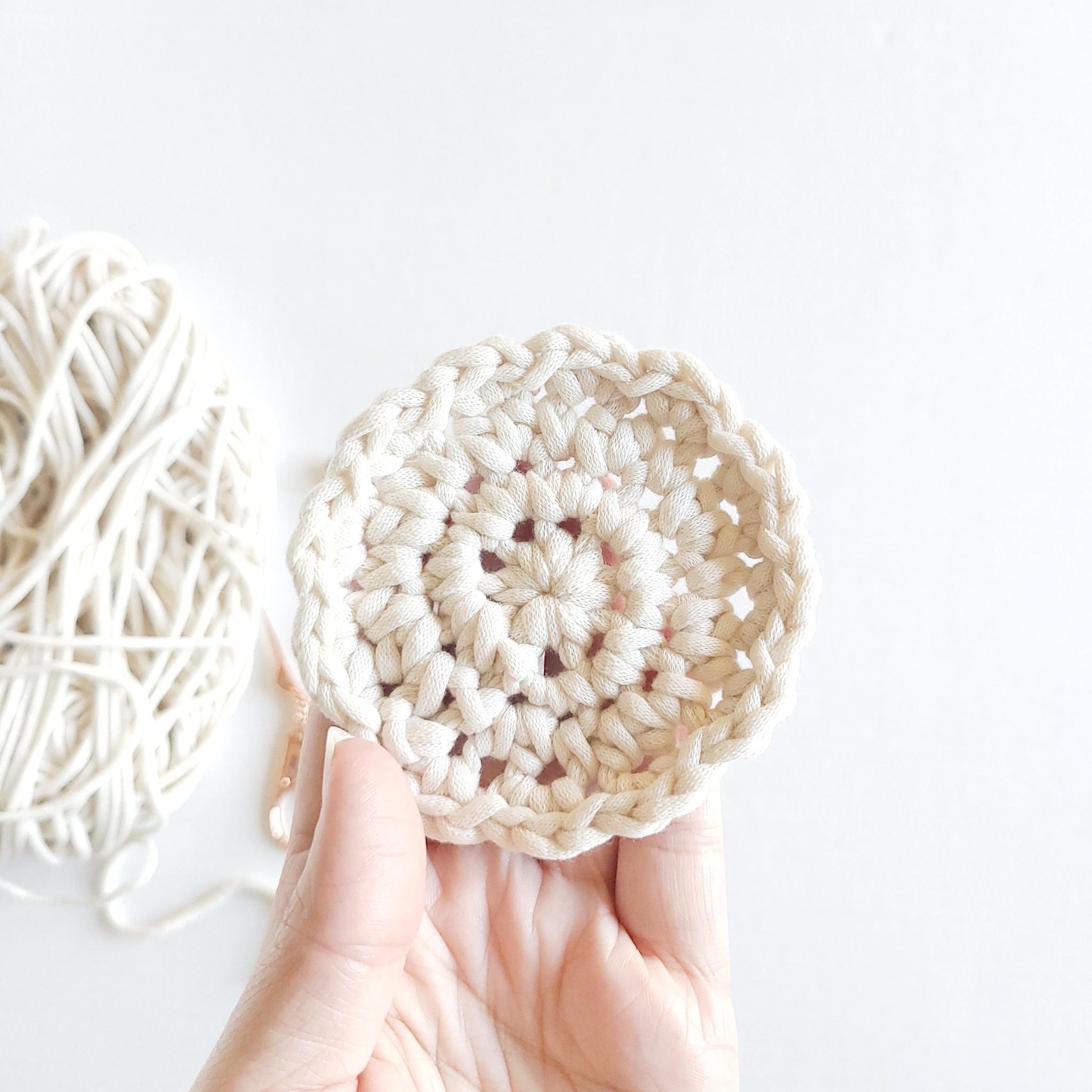 How to Make a Crochet Coaster
Crochet coasters are a fun home decor project, easy to make, and a perfect for beginner crocheters to try to expand their skills to working in the round.
This coaster is made with a technique called the magic circle then crocheted into a simple circle crochet design, and finally is finished off by using some basic stitch combinations to add some interest to the edges.
Learn more about the stitches and the yarn you'll want to use to make these coasters below.
The Yarn
To make these coasters, you will want to use Bernat Home Dec Maker yarn. This yarn is a chunky five weight made up of a blend of cotton and nylon that is machine washable and easy to work with.
To make these coasters just like the example, you will need less than 20 yards of yarn and the color Cream. This particular color of yarn sells out quickly but does come back in stock from time to time, so if you can't find it, just keep an eye out. Maker Home Dec yarn is available in a variety of other colors, so you can make these in different colors if you'd like.

Do you need to use a substitute yarn? If you can't find the Home Dec Maker yarn, then you could use Nova Vita from DMC in its place, which is a recycled cotton super bulky six yarn. The coasters may turn out bigger, but you could always adjust the hook size to try to get a similar size coaster.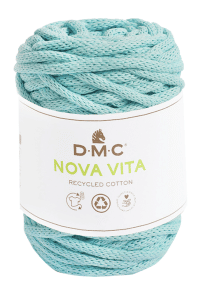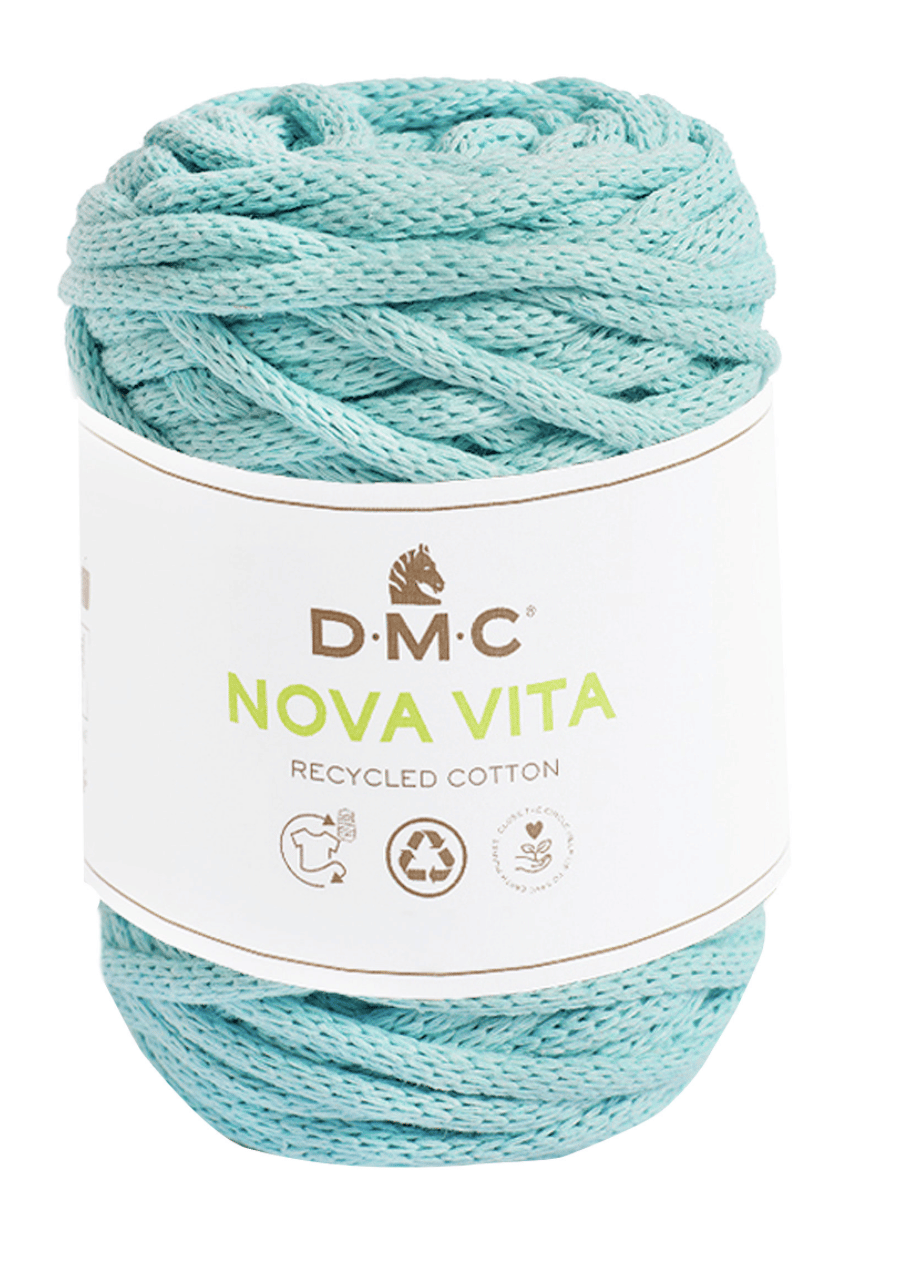 The Crochet Stitches & Techniques
To be able to complete one of these coasters, you will need to know a few basic crochet stitches as well as the magic circle technique. Learn more about each stitch, their abbreviations and technique below, so you'll be able to crochet a coaster easily!
Insert hook from front to back in the second chain from the hook or designated stitch
Bring the yarn over (yo) the hook and pull the yarn back through the chain (or stitch) from back to front (2 loops on hook).
Yo and pull through both loops on the hook.
Yo (yarn over) insert hook from front to back of the designated stitch, yo the hook and pick up a loop.
Yo the hook and pull back through all three loops on the hook.
Slip Stitch (sl st)
Insert hook into designated stitch
YO (yarn over) and pull back through the st and through the loop on the hook.
An adjustable ring center that is used to start a crochet project worked in the round.
Crochet Coaster Tutorial
Scroll on down to find the instructions for these free crochet coaster patterns that always make great gifts for a housewarming gift or a just because gift.
Enjoy and happy crocheting!
Easy Crochet Coaster Pattern
Skill Level: Easy
Materials
Less than 20 yards of Bernat Home Dec Maker Yarn in the color Cream or any bulky five weight yarn
J-10 6 mm crochet hook
Tapestry needle (aka yarn needle)
Scissors
Measuring tape

Crochet Abbreviations + Techniques
Finished Size
Notes
The Pattern Steps
Round 1: Make a magic circle, 8 scs in that magic ring, sl st to the top of the first sc. (8)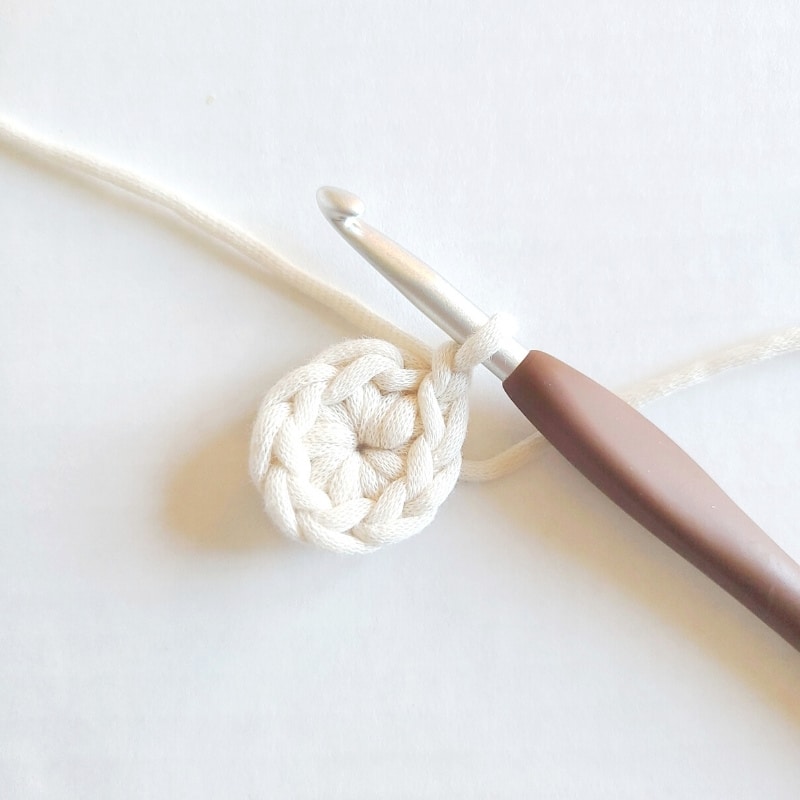 Round 2: Ch 1, sc two times into each st around, sl st to the top of the first sc. (16)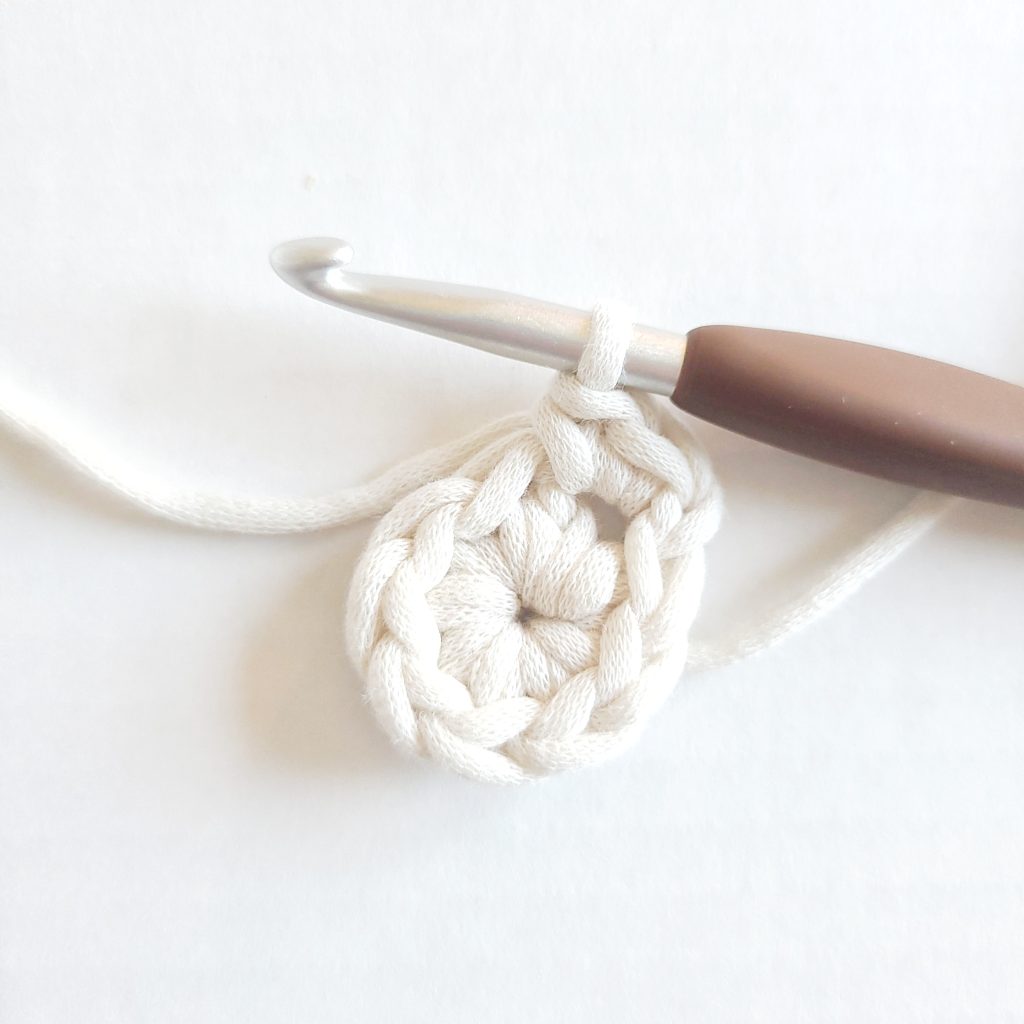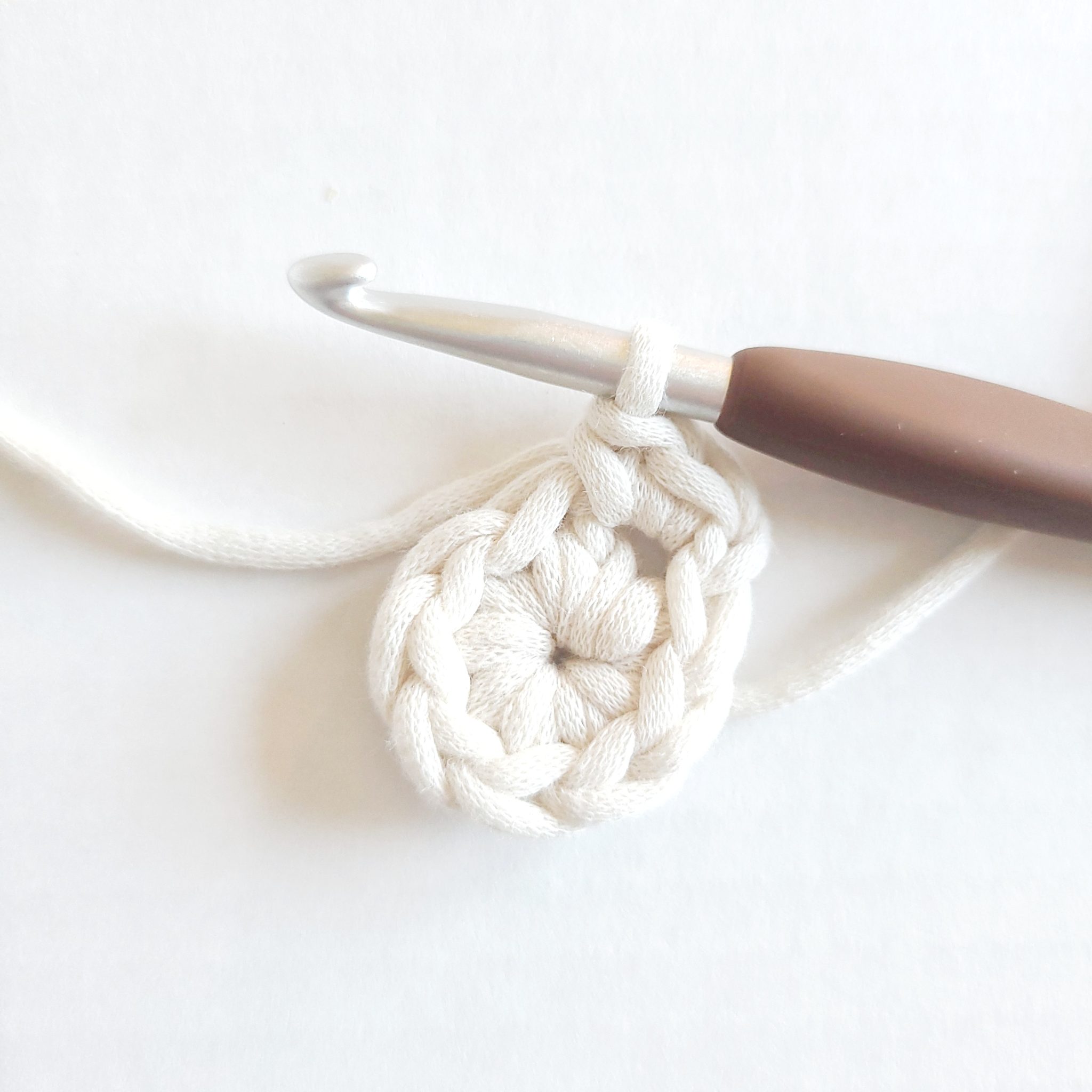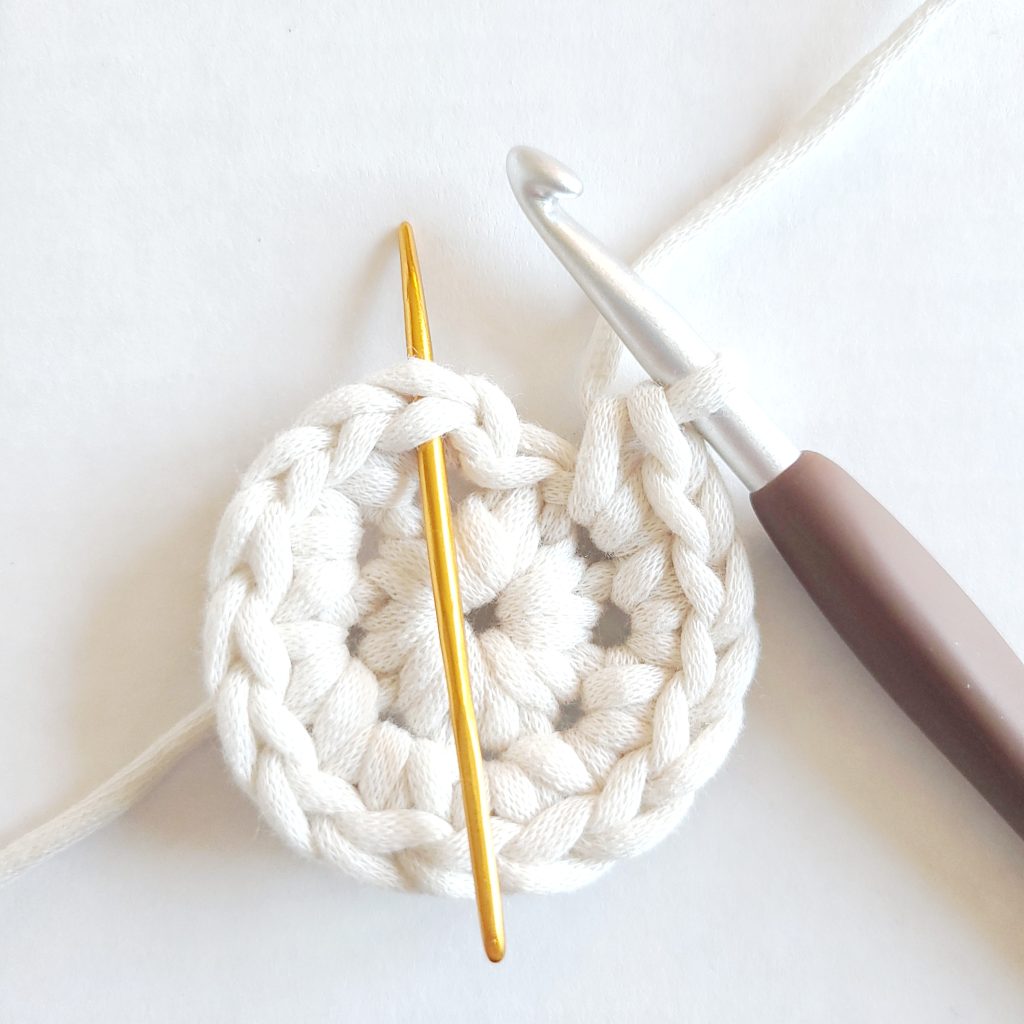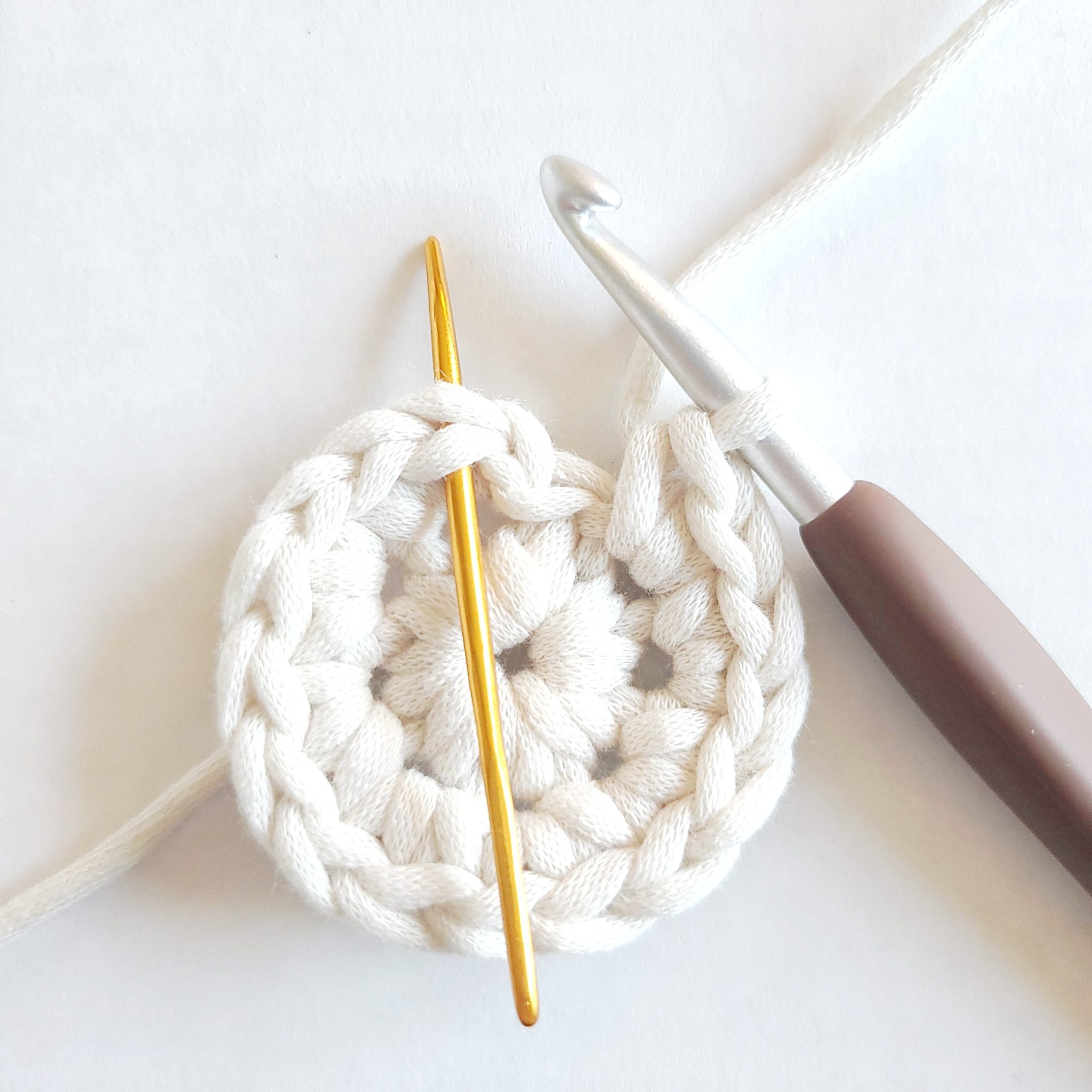 Round 3: Ch 1, hdc two times in to the first st, *sc into the next st, hdc two times in the next st, rep from * around, ending with a sc in the last st. sl st to the top of the first hdc of the round. (24)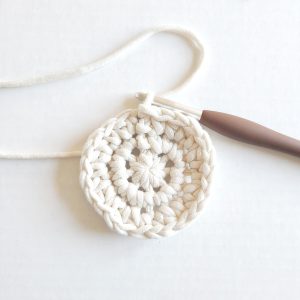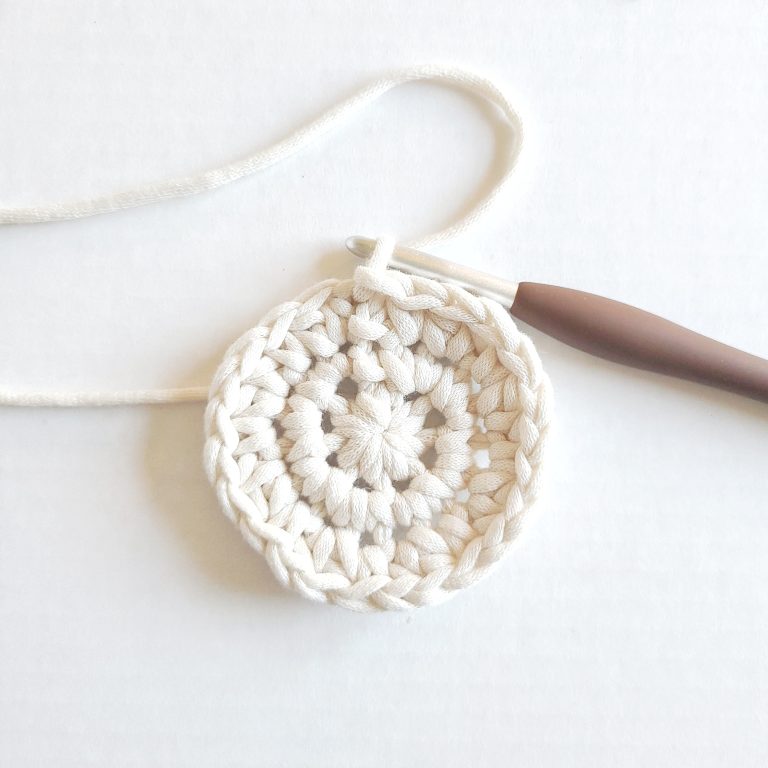 Round 4: Ch 1, sc two times in the first st, *sl st into the next st, sc two times in the next st, rep from * ending with a sl st in the last st of the round, sl st to the top of the first sc to finish.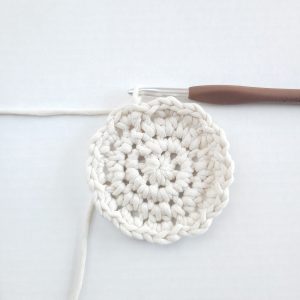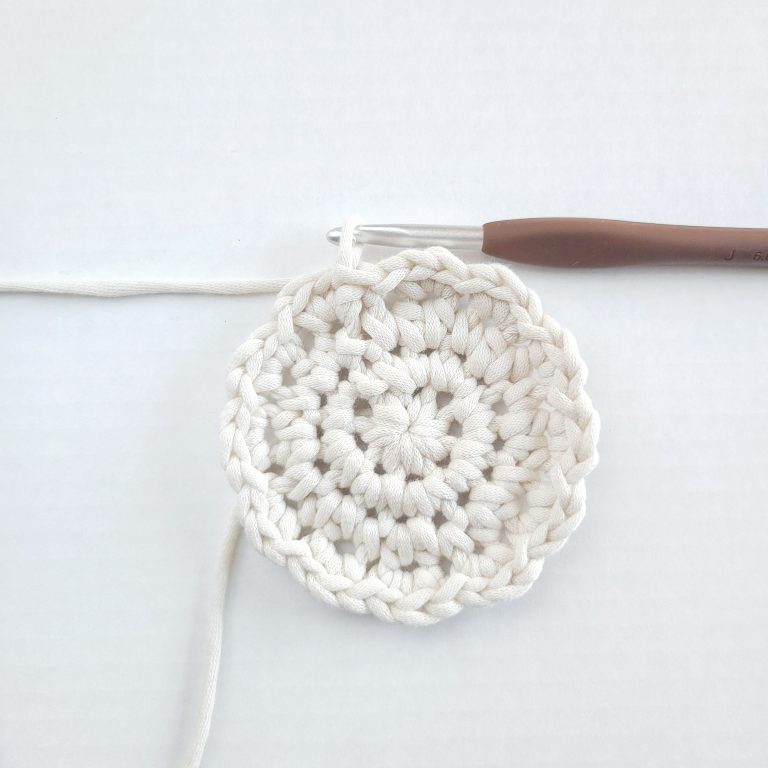 Finishing
Fasten off yarn and cut with scissors.
Using a yarn needle (aka tapestry needle), weave in the two ends of the coaster, taking care to weave in opposite directions, so the ends stay securely tucked in.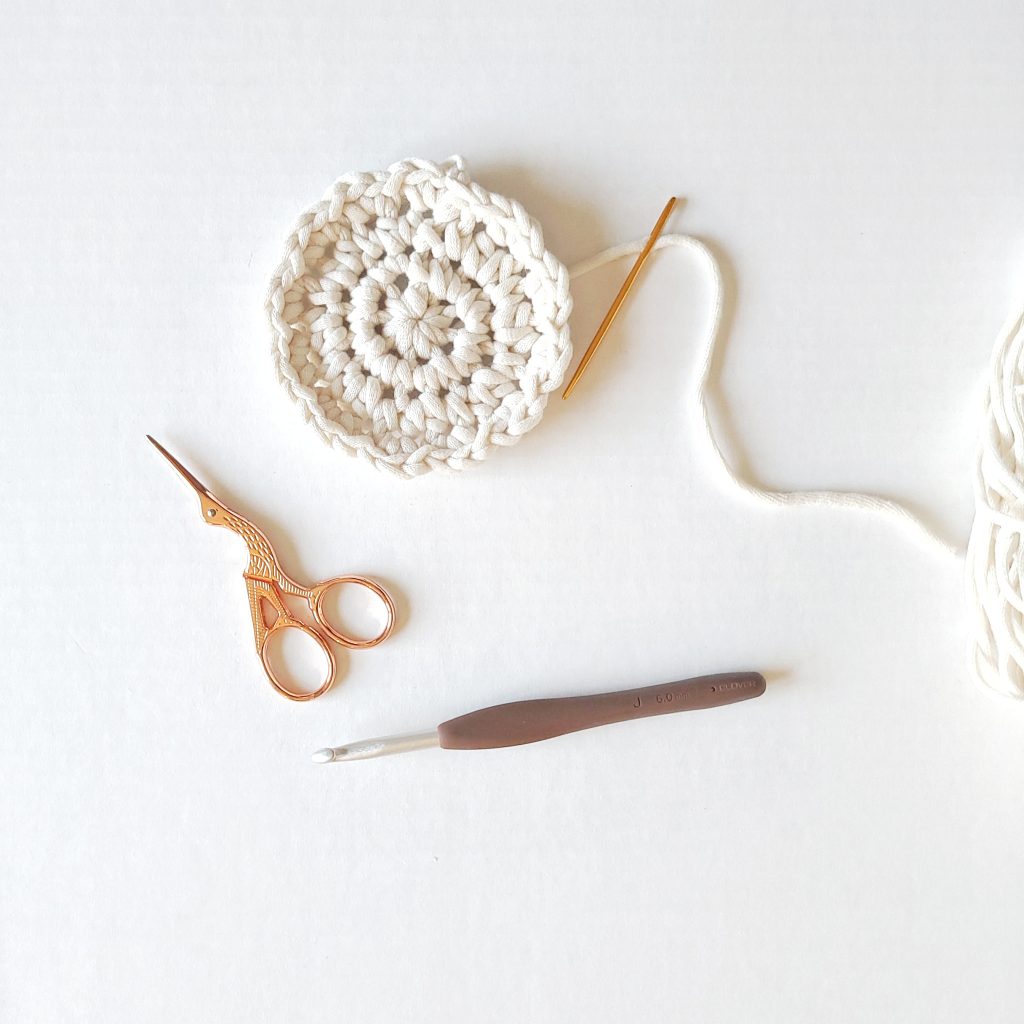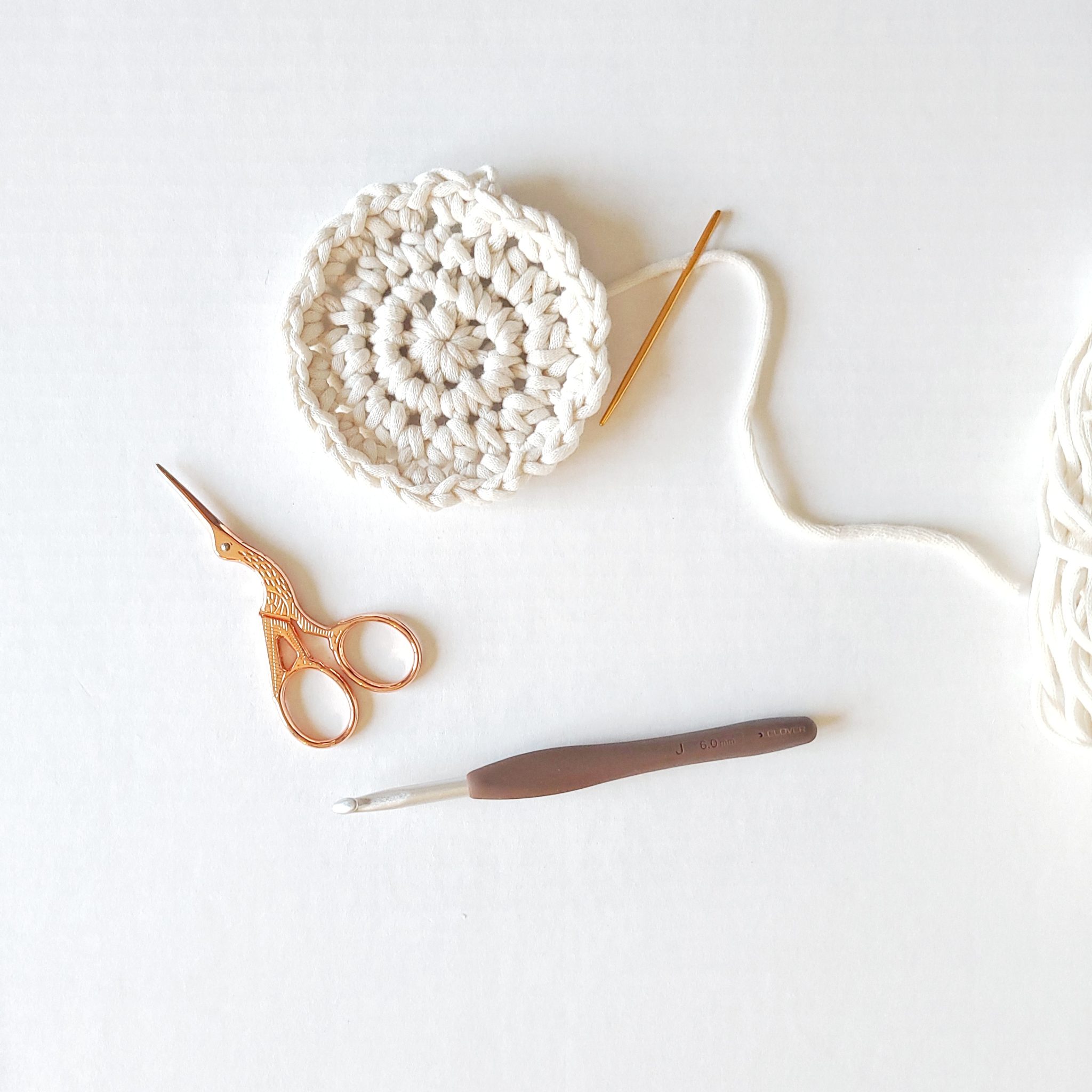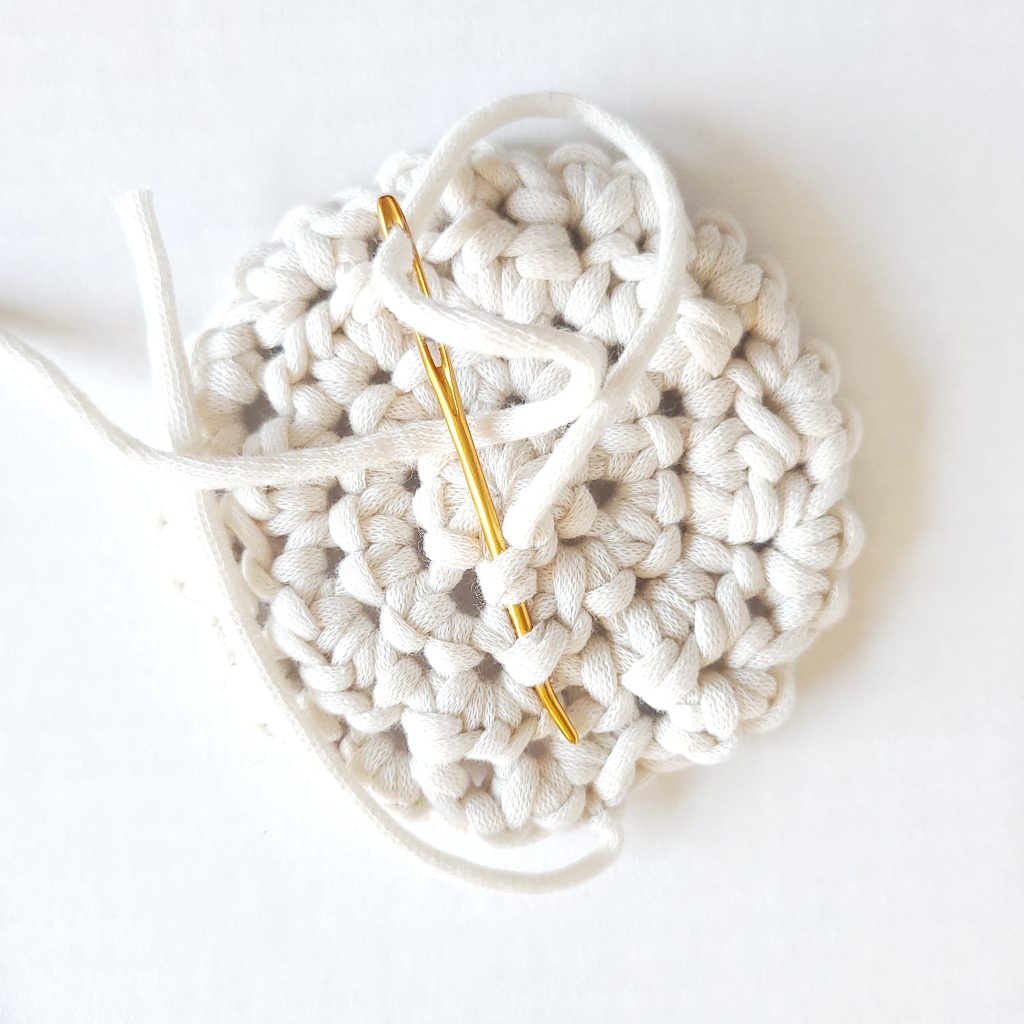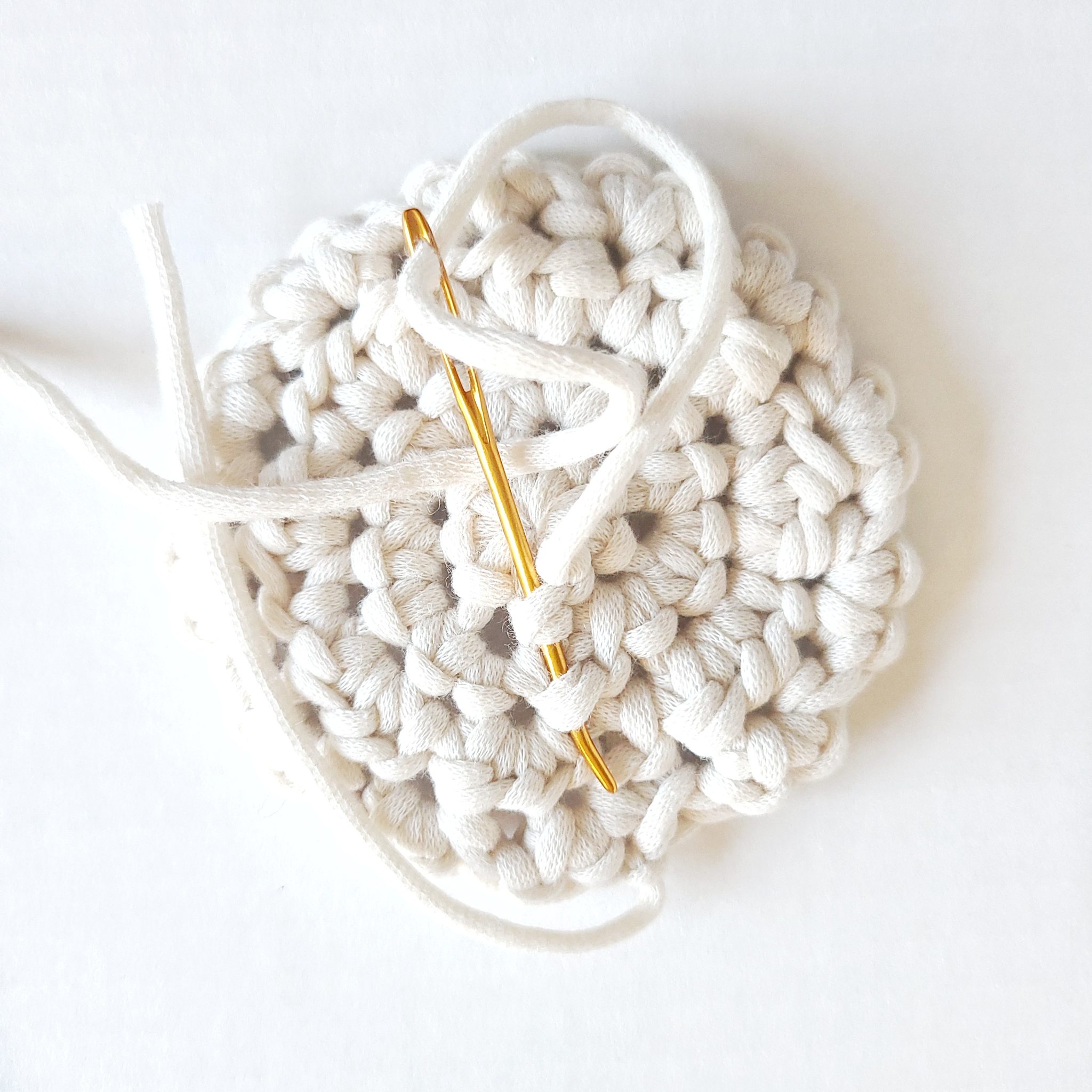 You are done! You can now use your coasters for your favorite drink!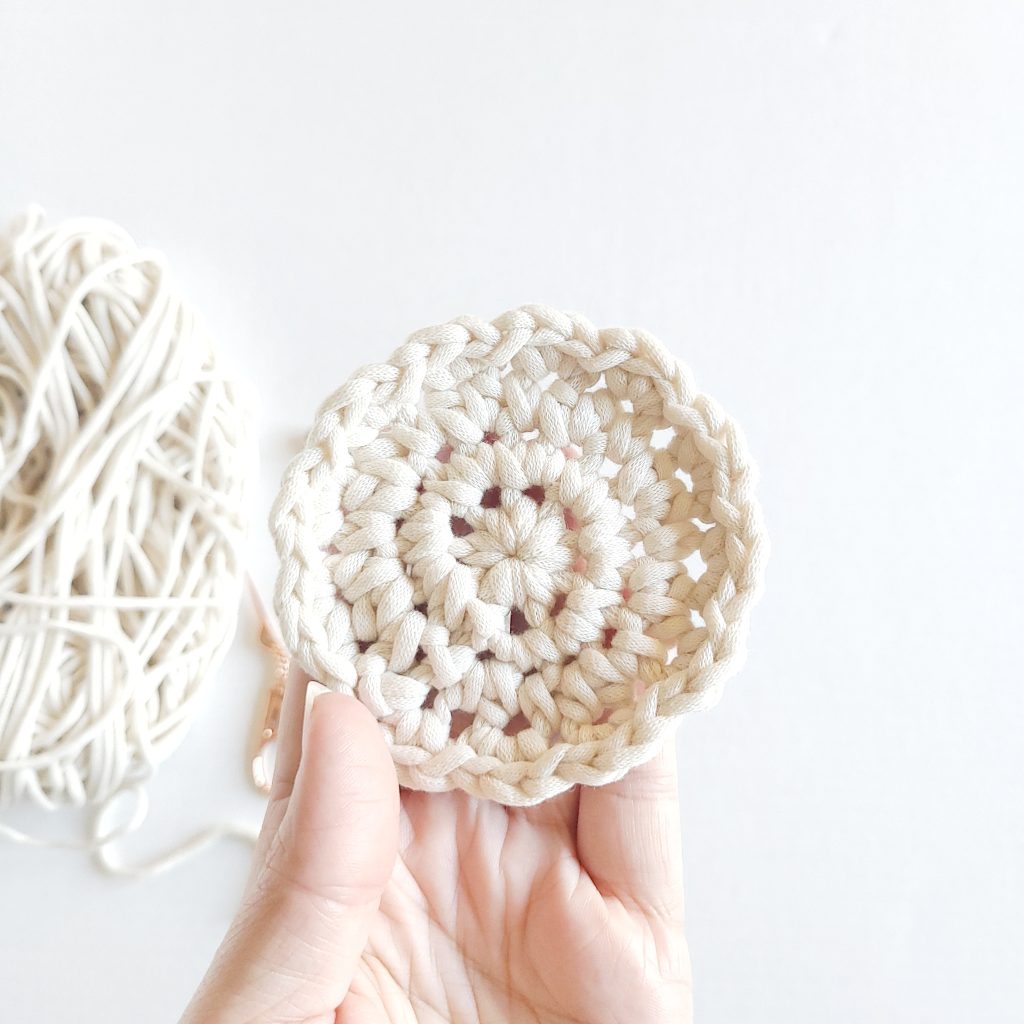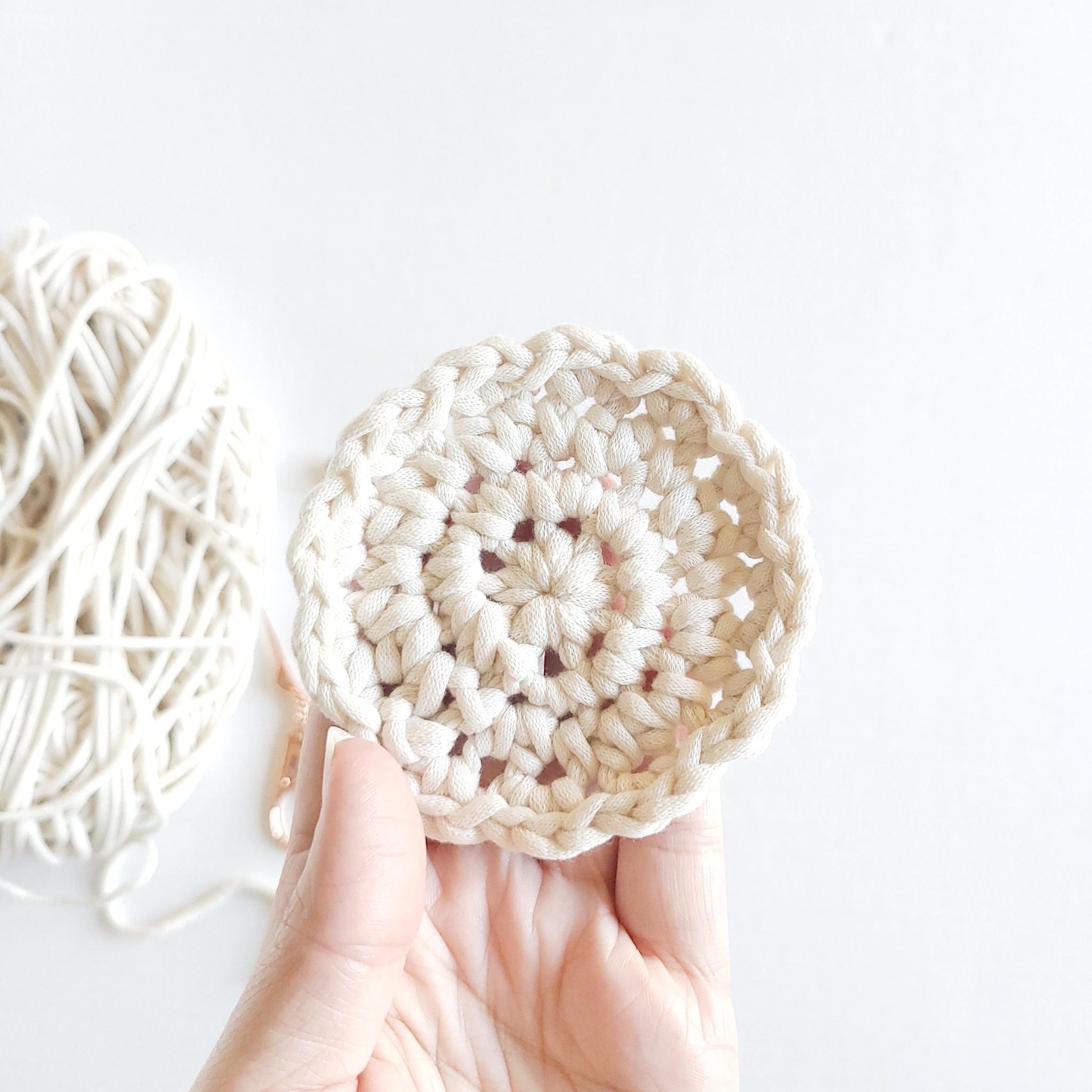 Share this on Pinterest to Crochet Later
Use the images below to pin to Pinterest, so you can learn how to crochet a coaster at any time. Follow along with on there too since we always share new free patterns as well as crochet stitches and tutorials too.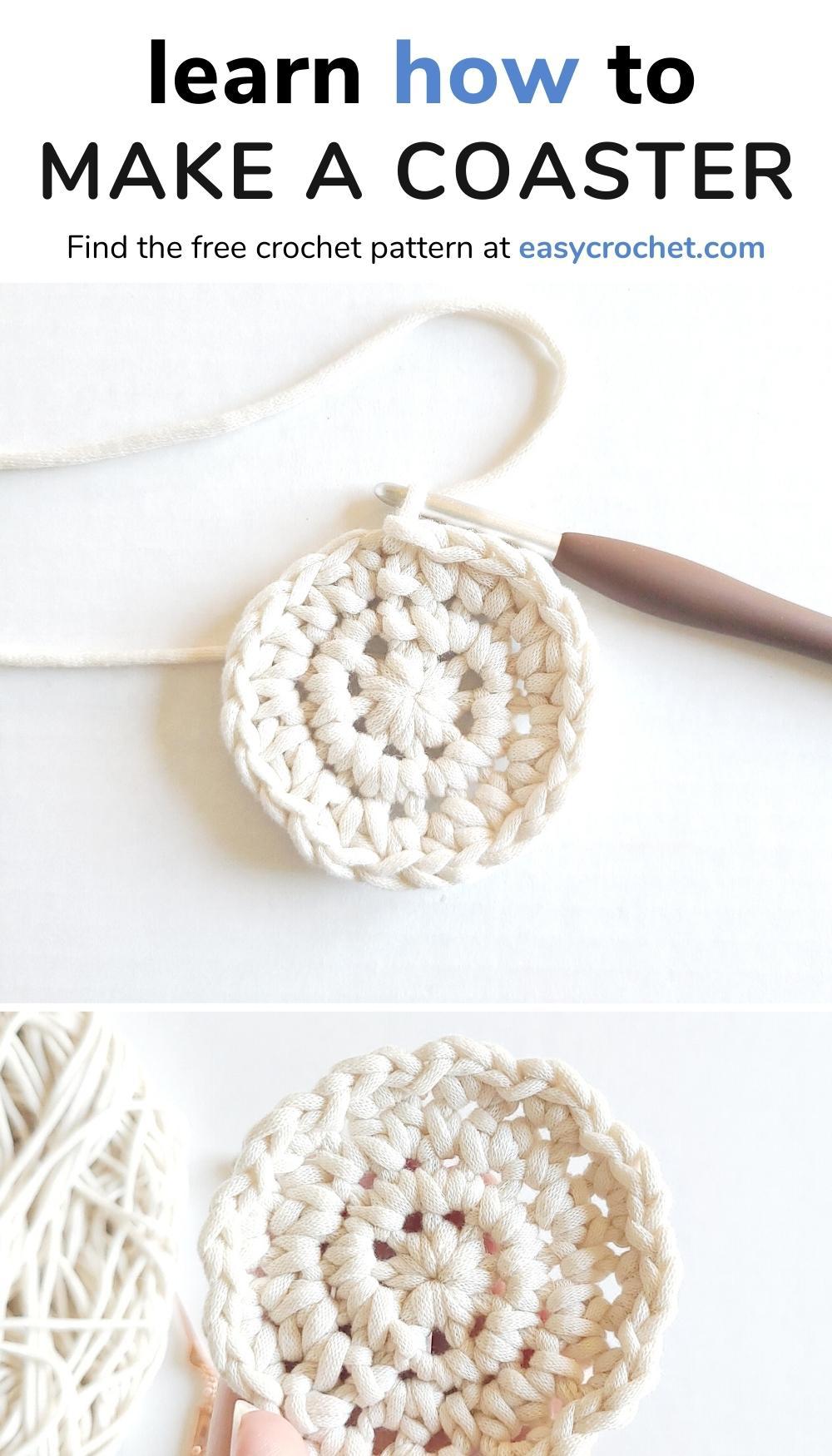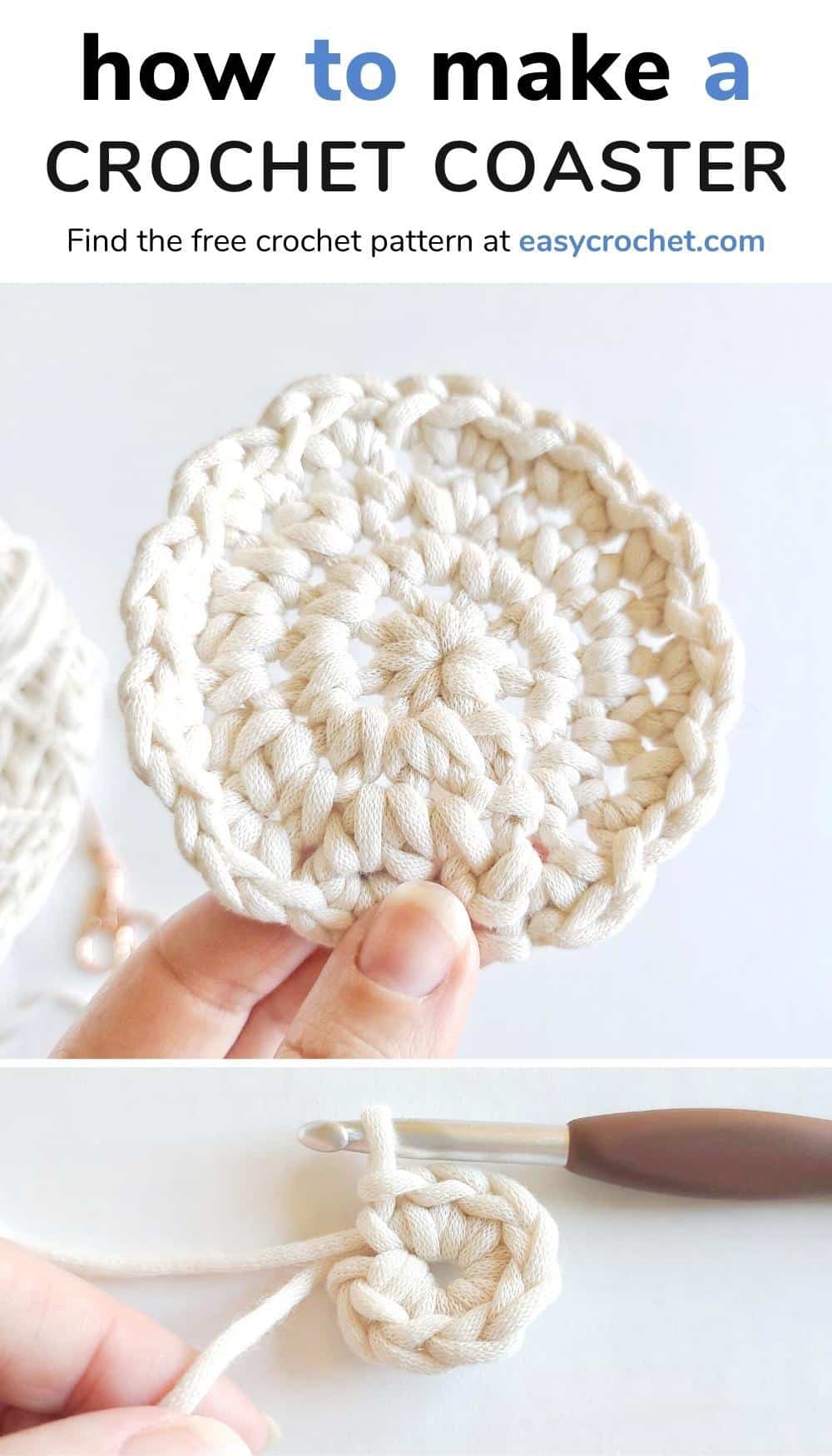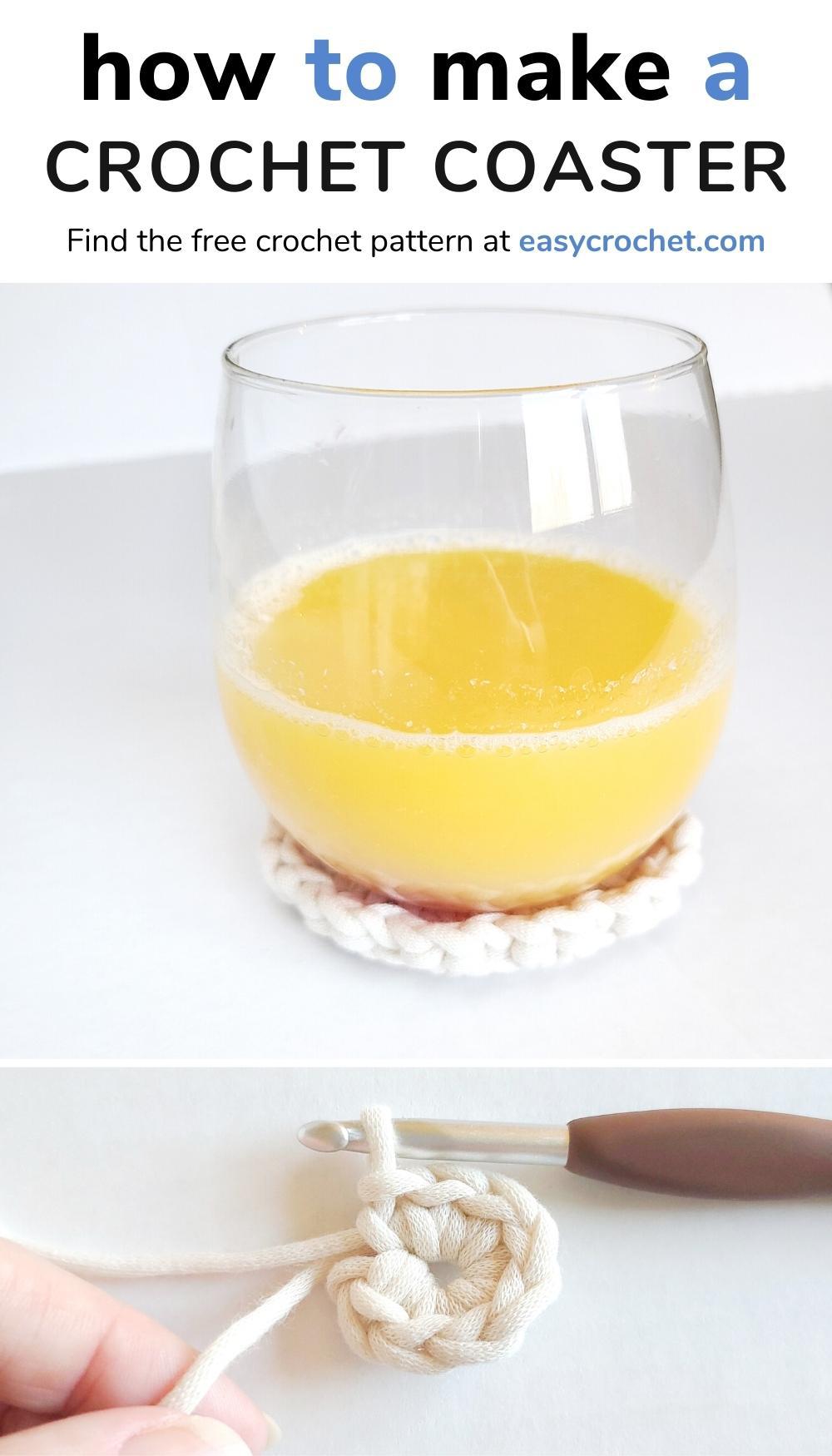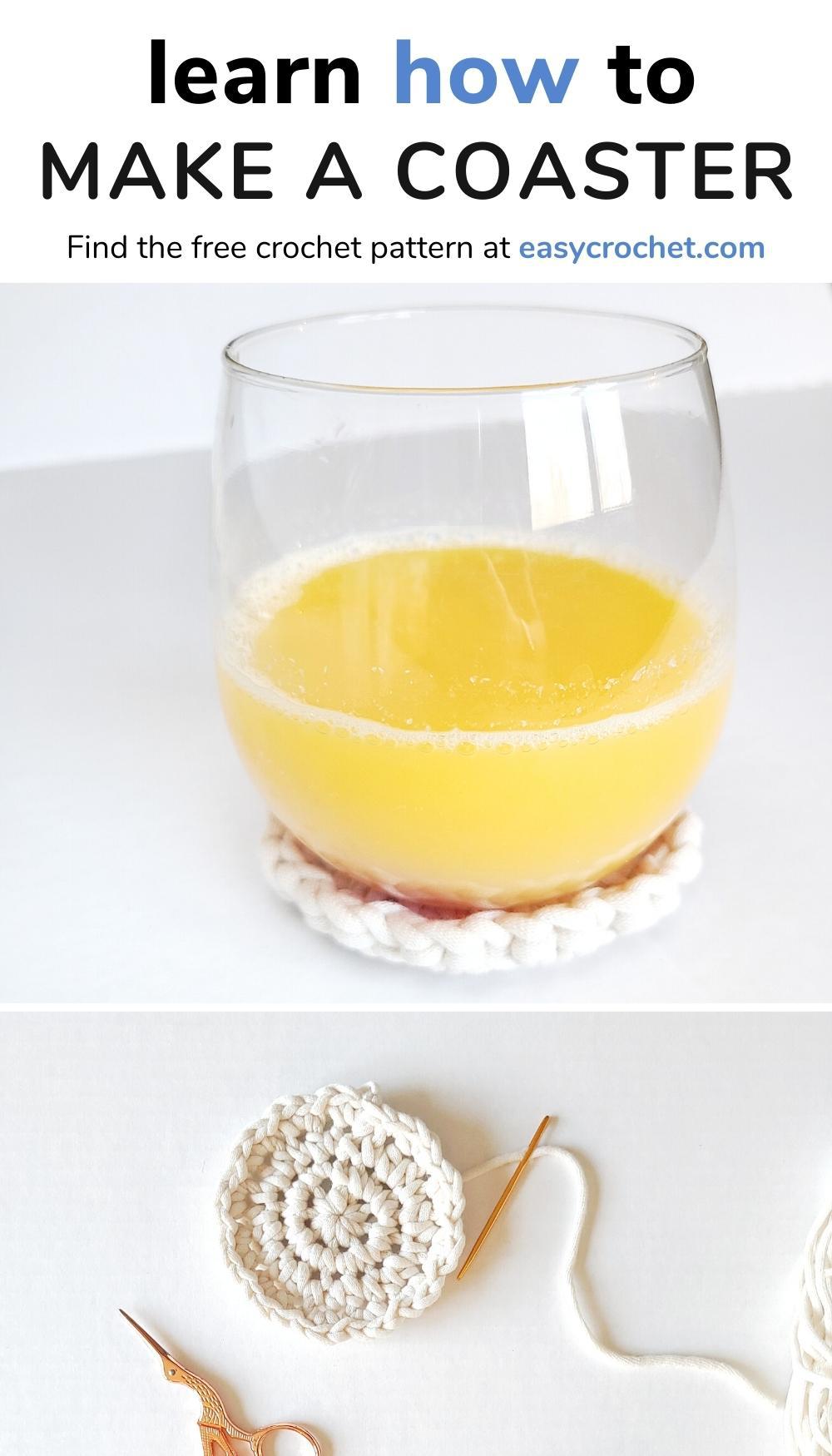 More Free Crochet Patterns