7+ Small Crochet Projects to Keep You Busy
Small crochet projects are a great way to get a project in when you have the itch to crochet but not a lot of time to make a bigger pattern like a blanket. This collection of small patterns are the perfect way to get the gratification of crocheting with just a little amount of time.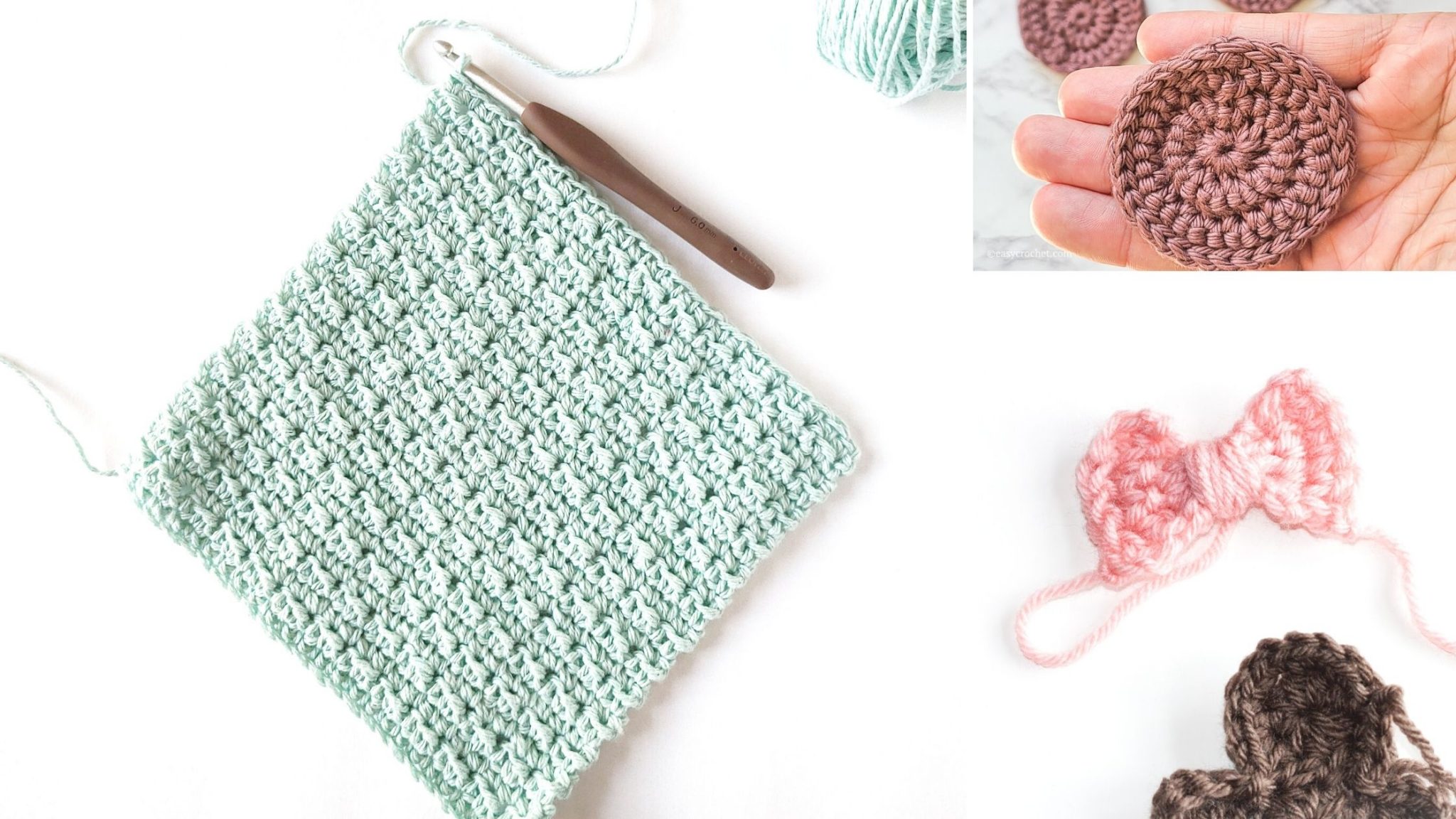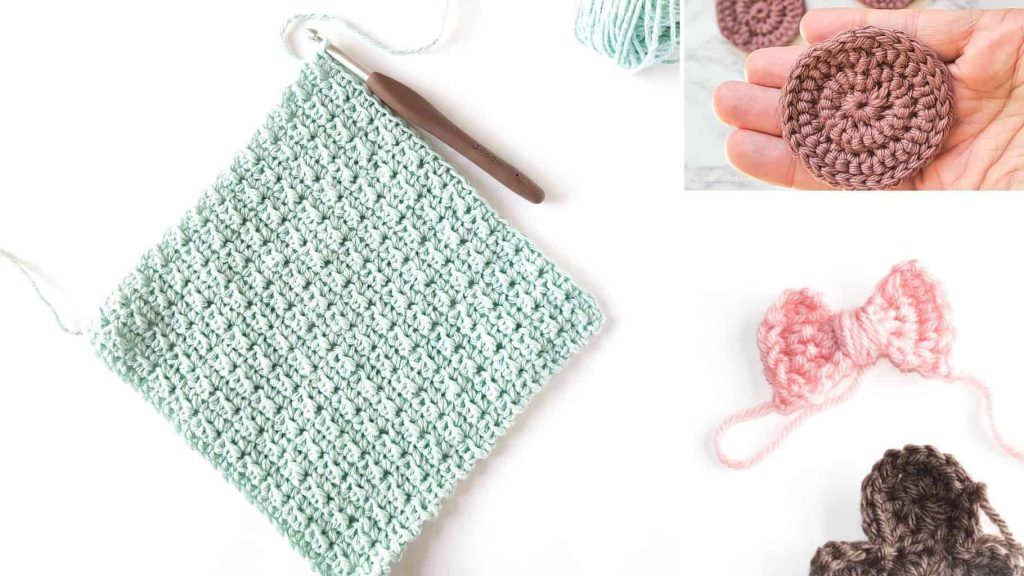 Small & Quick to Crochet Patterns
If you only have a small amount of time to crochet, then you are probably looking for small crochet patterns to try. If so, this collection of small (and quick) crochet patterns are perfect to make.
Not only are these crochet projects quick, but they use only a small amount of yarn, so they are great scrap busters for extra yarn you have laying around. So, that collection of yarn tails and scraps that you've been collecting will be put to good use!
Be sure to look over the yarn that is listed with each project, so you use a corresponding yarn fiber. You don't need to use the exact yarn listed but one that is close would work great to get a similar outcome.
If you do make one of these easy projects, please let me know in the comments or over in the Easy Crochet Facebook group community.
Happy Crocheting!
Crochet Projects That Are Small, Quick & Easy
---
---
---
---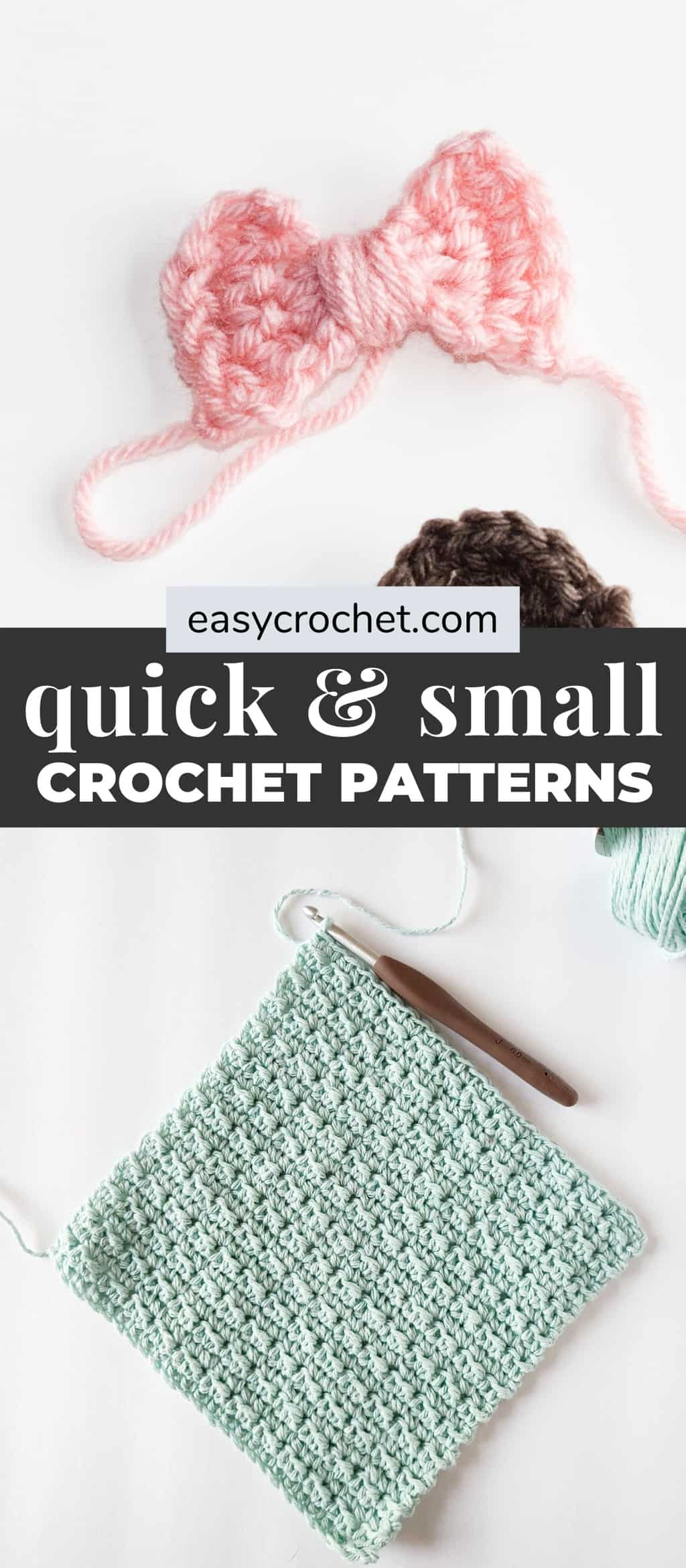 More Free Crochet Patterns & Posts